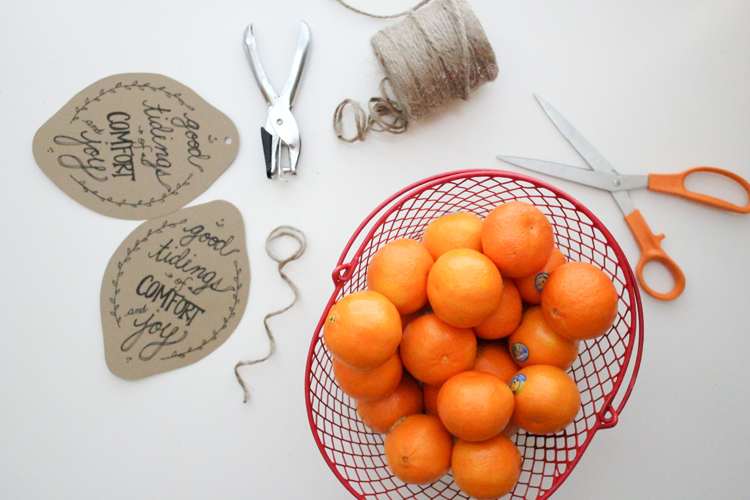 Neighbor gifts drive me crazy every year. I want to show love and appreciation for our neighbors, but getting neighbor gifts together always ends up adding to the holiday stress and taking more time than I want.
This year, that was not the case.
I didn't bake a thing. Instead, I decided to give the gift of good food and good health by giving oranges!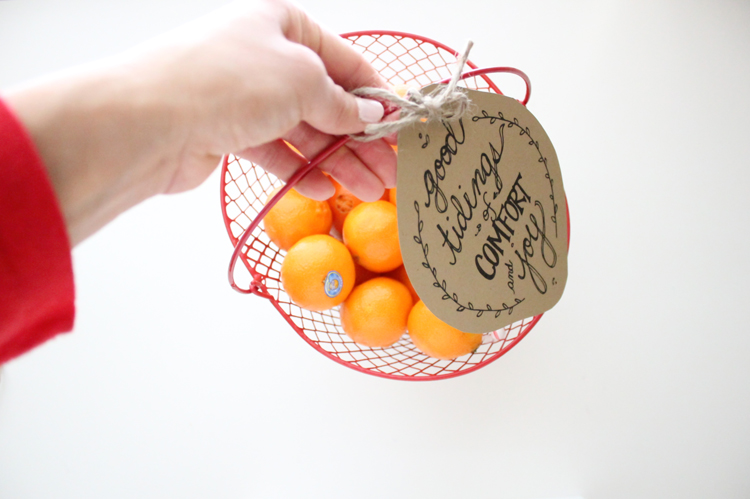 Easy peel clementines actually, with a few navel oranges thrown in.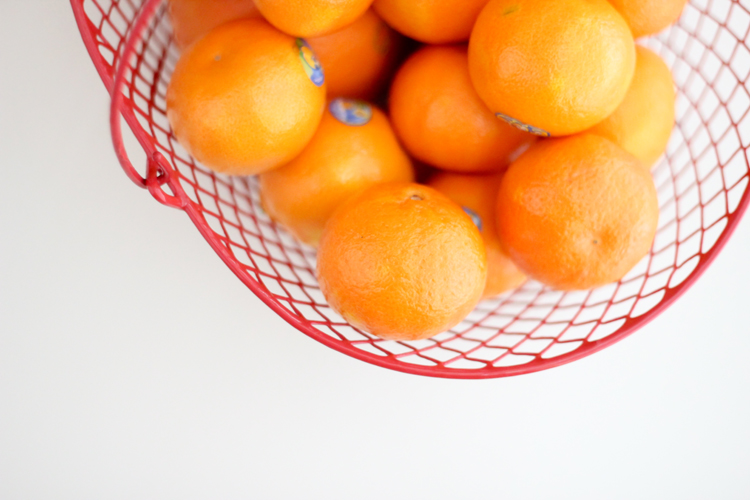 Because citrus is in season, it is really inexpensive and its flavor is at its peak. There was a smoking deal this last week, so I grabbed seven bags of clementines and a box of oranges and divvied them up into these red wire baskets I picked up at the Dollar Tree. 
I bought ten baskets, so there is just over half a bag of clementines in each basket with a couple of navels mixed in some of them.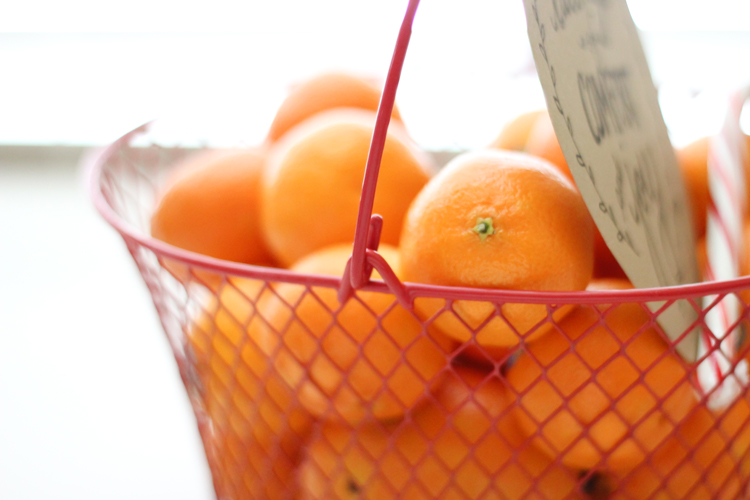 Oh…and I made sure to ask the produce guy if I could taste one of the clementines first, to make sure I wasn't giving out tasteless oranges! He gave me one from the back so I wouldn't have to open one of my bags. Definitely worth asking. 🙂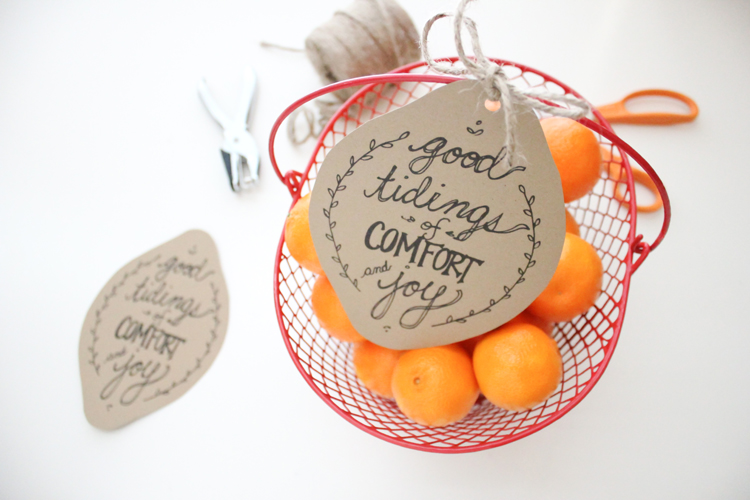 I had a few misprints from making my DIY Christmas cards, so I cut out the graphic and tied them to the baskets with twine. I added a little candy cane for color and extra festiveness, and we were good to go!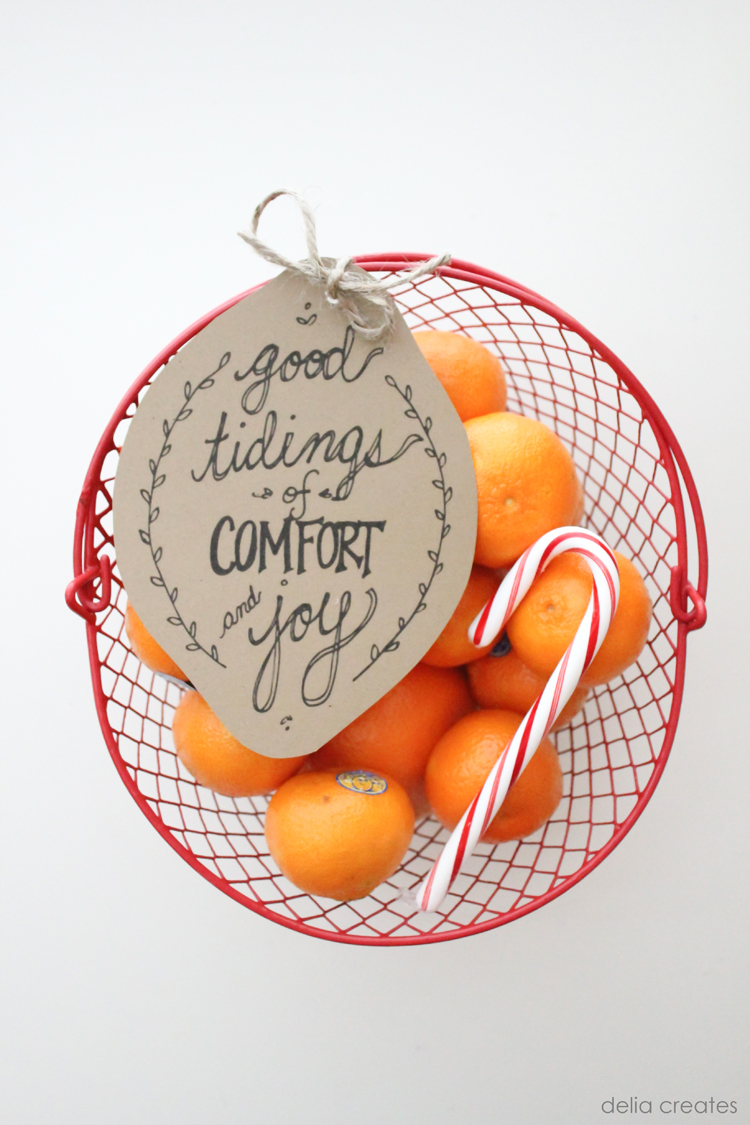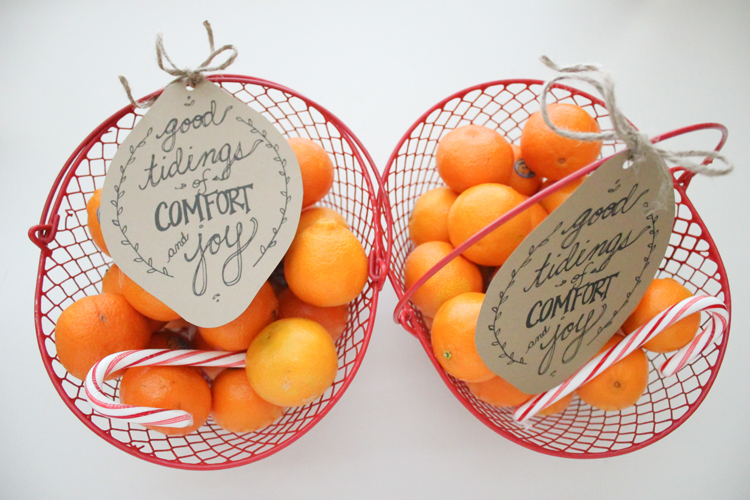 It took me 10 minutes, tops.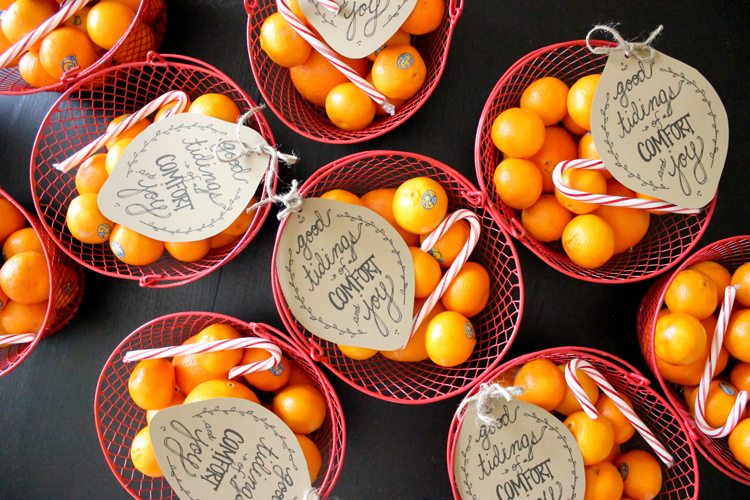 If you want to use the same graphic, I have a free printable HERE.
If I wasn't reusing misprinted cards, then I would have make them a little bit smaller.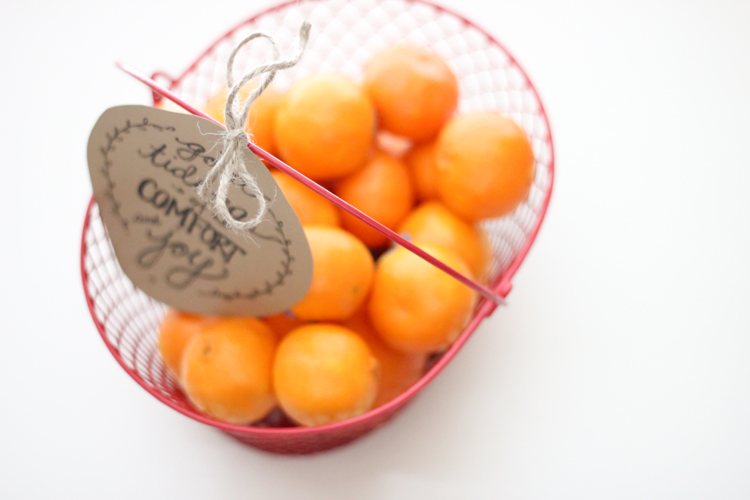 Oh and as for the twine, I found cheap jute twine at Kmart of all places. I believe it was $1.99 for a roll? Check back in the tool area. I can sometimes find it at the Dollar Store as well, but not lately.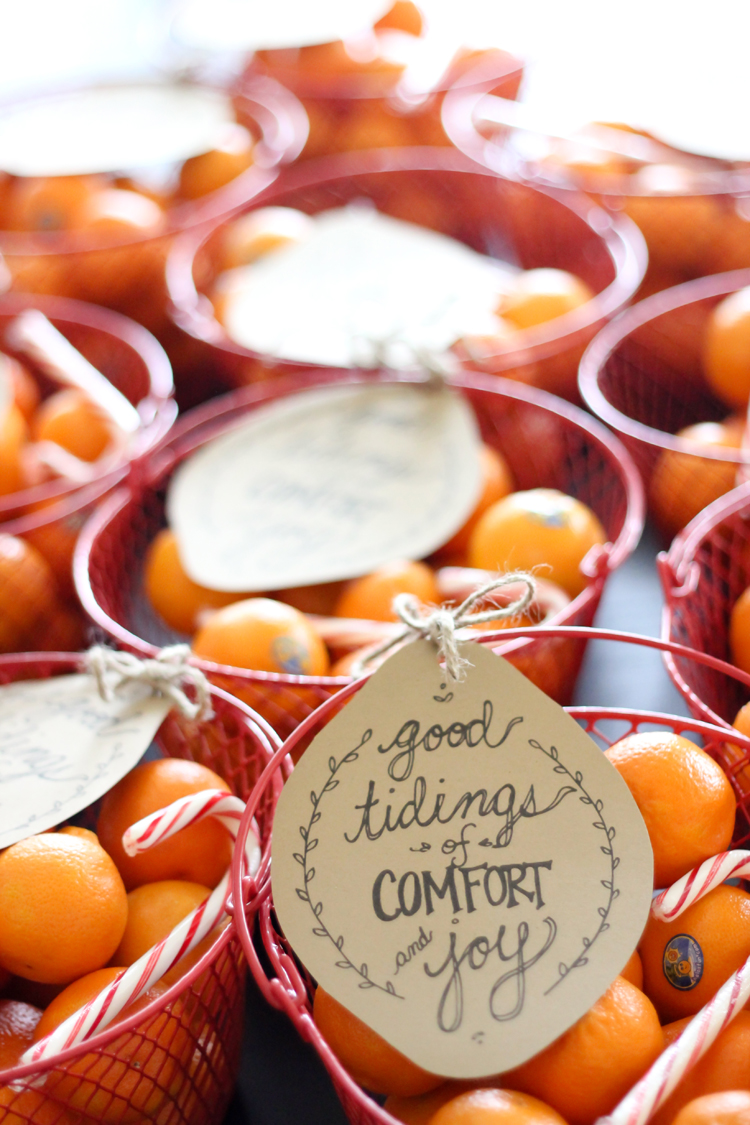 I like that this gift is healthy, AND reusable. The basket doubles as cute storage or can be added to Valentine decor!
Bonus…this gift is also free of most of the major food allergy offenders, which if you are a regular reader, you know my daughter has a lot of food allergies. For me, this neighbor gift was a win all around. 🙂