Pumpkins, spiders, and bats…oh my!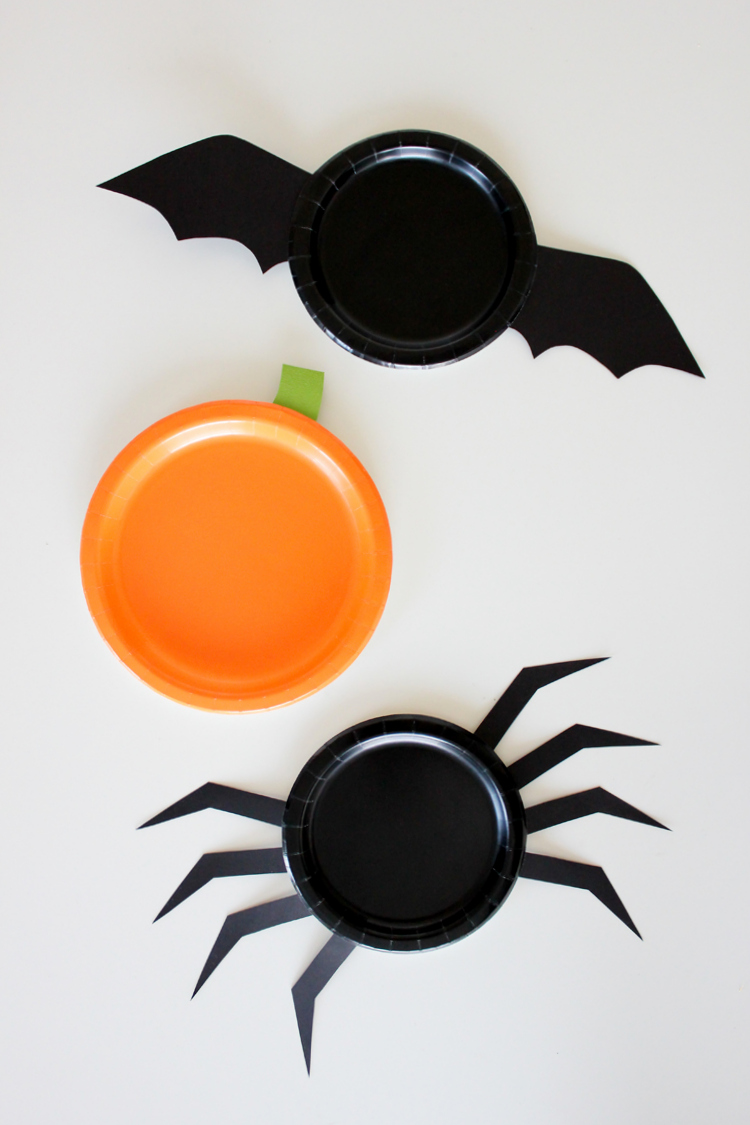 Need some festive party plates, but don't want those overpriced, cheesy plates from the store? Today's project has got you covered!
This is a super simple idea, easy project, and adds a bold wow to your Halloween party table for just pennies.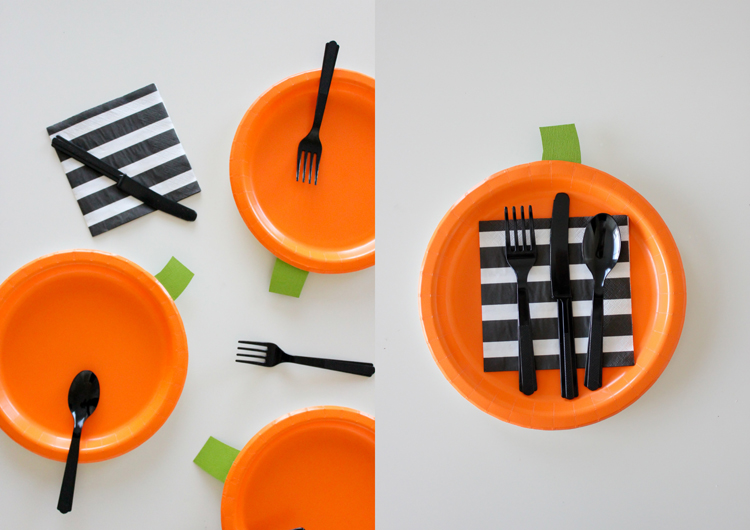 Whether you are a throwing a party for the whole neighborhood, or just for your own little trick or treating bunch, these cute little plates are sure to please.
All you need is some colored card stock, scissors, a pencil, and a hot glue gun.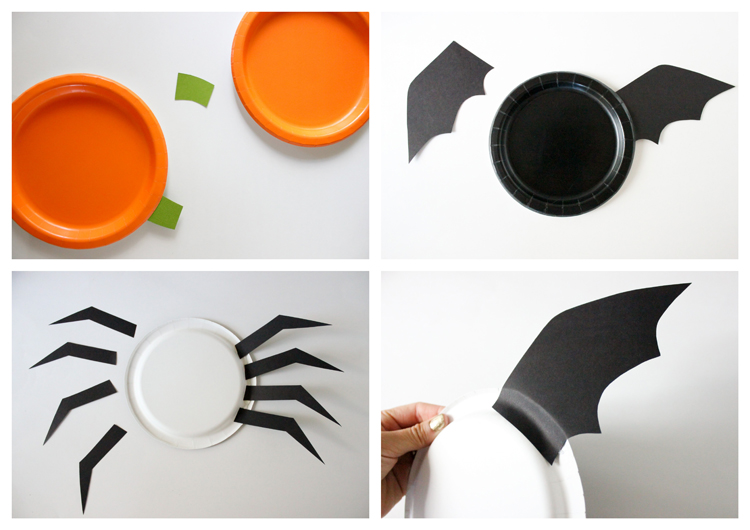 Oh yes…and wash your hands. Since you will be eating off these plates later, it's a good idea to have a clean work station and clean hands.
Then cut out your shapes of choice, and hot glue them on. You can certainly use another type of glue, but hot glue is super fast and holds great.
TIP: Bend the paper pieces slightly forward over the rim of the plate to help them pop.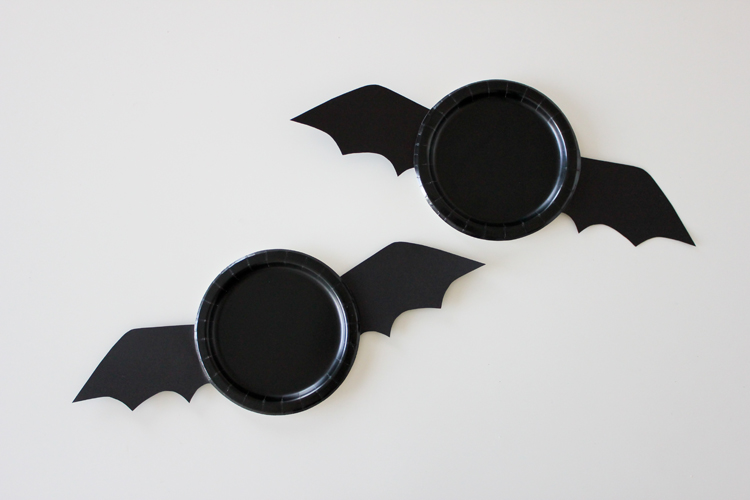 Isn't this so adorably easy!?
If you don't feel like winging the spider legs and bat wings, I have a free template printable.
Click on the link below:
If link doesn't work, I have a download button that should work at the end of this post.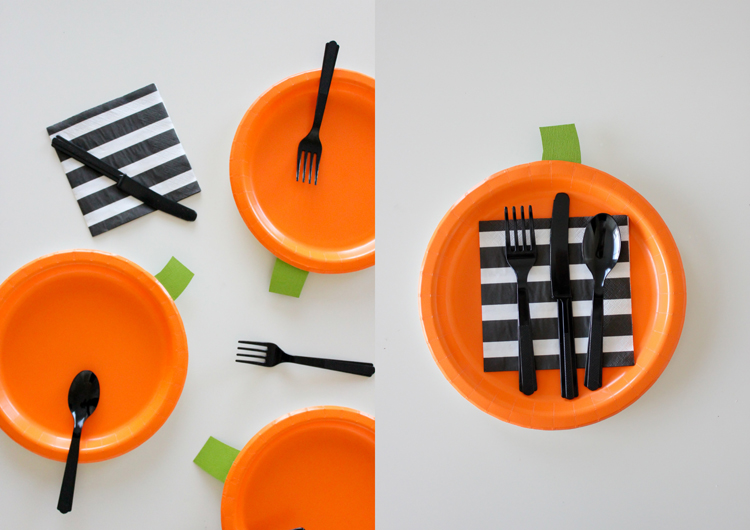 If you are really short on time, the pumpkins are the fastest and easiest to whip up. The bat wings are next in line for ease of assembly, and the spiders of course take a bit more time…But you can't beat their impact! My boys have already called dibs on the spider plates for Halloween dinner.
If they look familiar…it might because they are almost exactly like my spider candy bowl. You could get a real theme going… 😉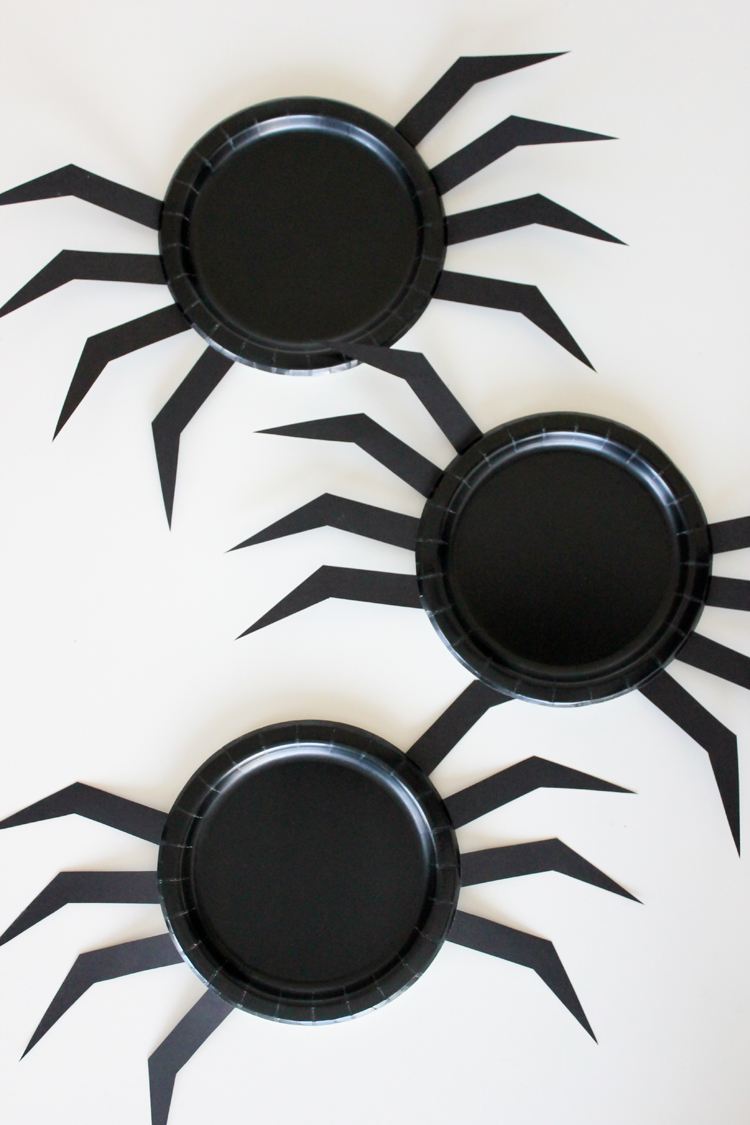 Since the spider legs and bat wings make the plates larger, I used black dessert plates. The scale of the legs and wings should work fine with dinner plates though. For reference, the pumpkin plates are dinner size.
Well…What are you waiting for? Go grab some paper and dress up your for party plates in a costume of their own! 😉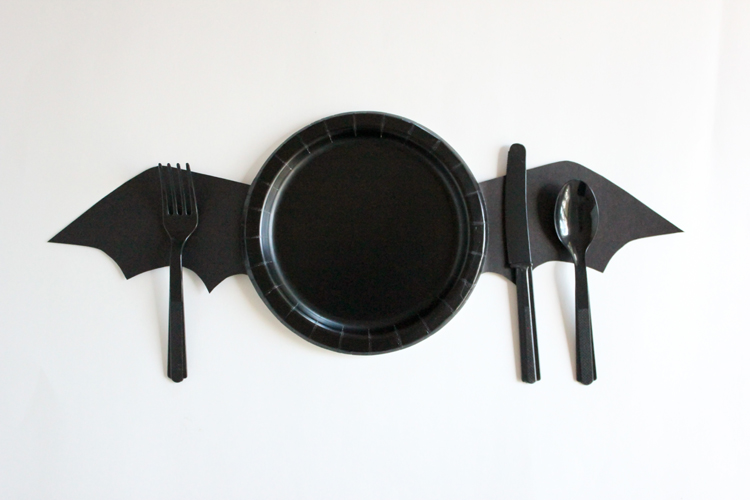 Happy Halloween!
P.S. Here is the download button for the bat wings and spider legs if the previous link didn't work: