Today, I'm sharing my first look* from the Five and Ten Designs Volume 3 A-line Dress e-book!
*Or Look 4 in the e-book, if you're counting.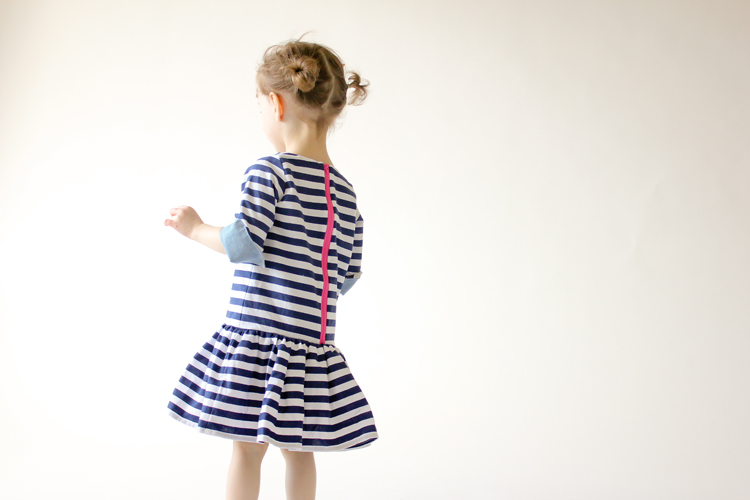 It's a bit preppy, and a bit modern, my two favorite genres of fashion.
It has simple lines with classic and contemporary details…a drop waist, cuffed sleeves, and an exposed zipper.
The half sleeves make it suitable for any season.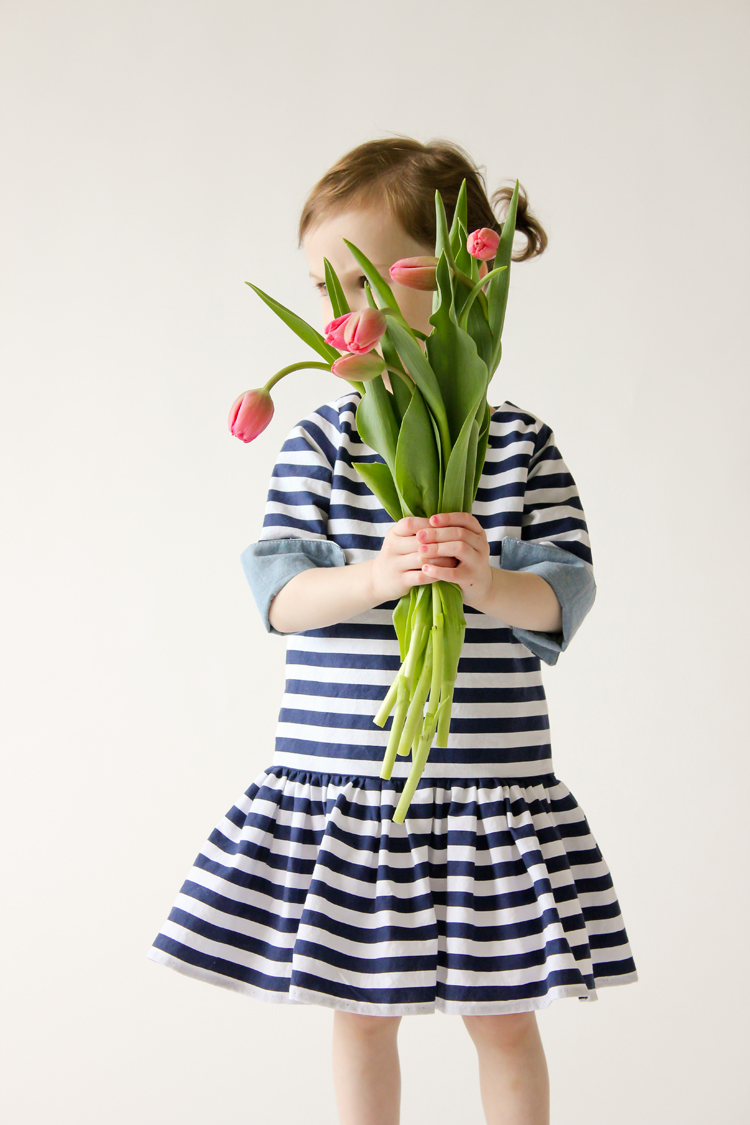 You can leave the cuffs up or down. Both ways look great!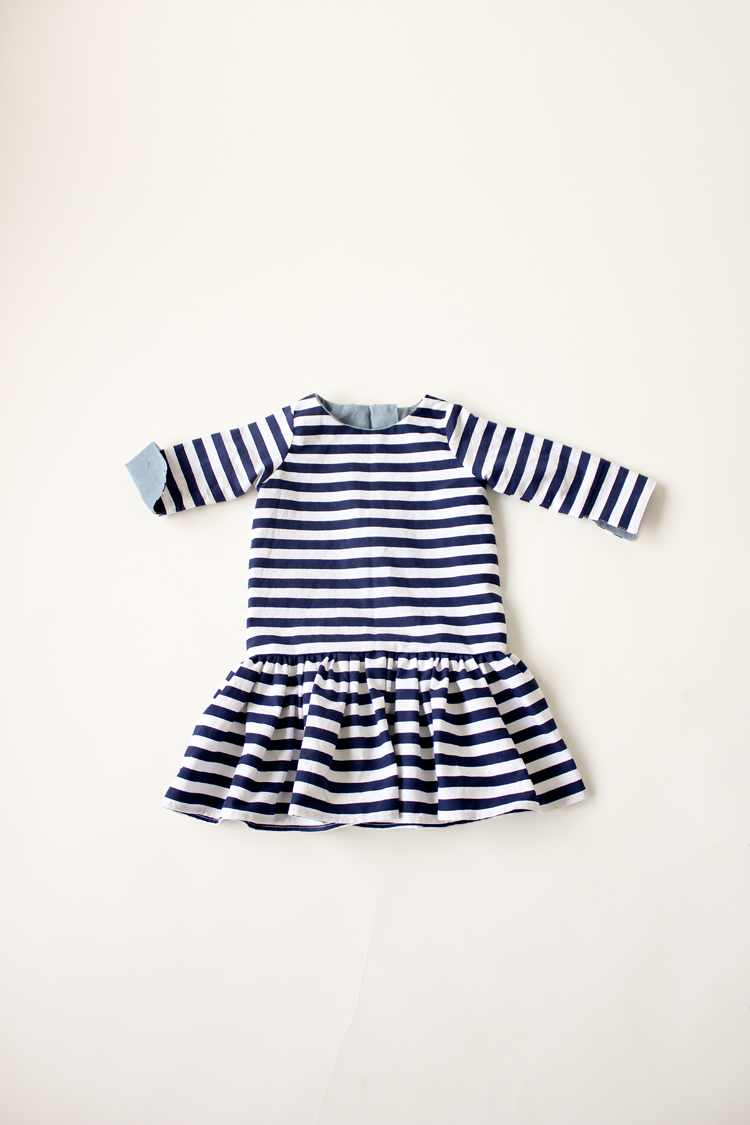 The back zipper makes dressing a cinch, while also adding a great design element to the dress.
It's  also perfect for adding a POP of color. I chose pink of course, because Nat loves pink like I love chocolate. So you know…the pink was totally necessary. 😉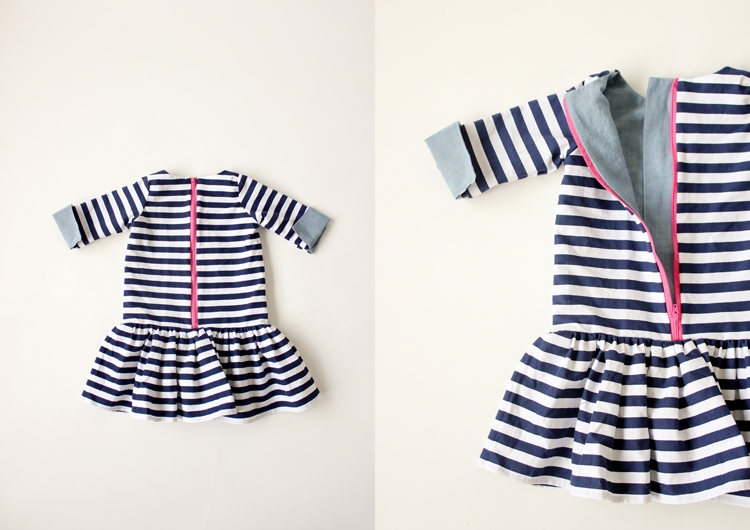 The zipper is an exposed zipper with a clean professional finish. With an ouch-less zip guard to prevent any back irritation, it's both stylish and comfortable.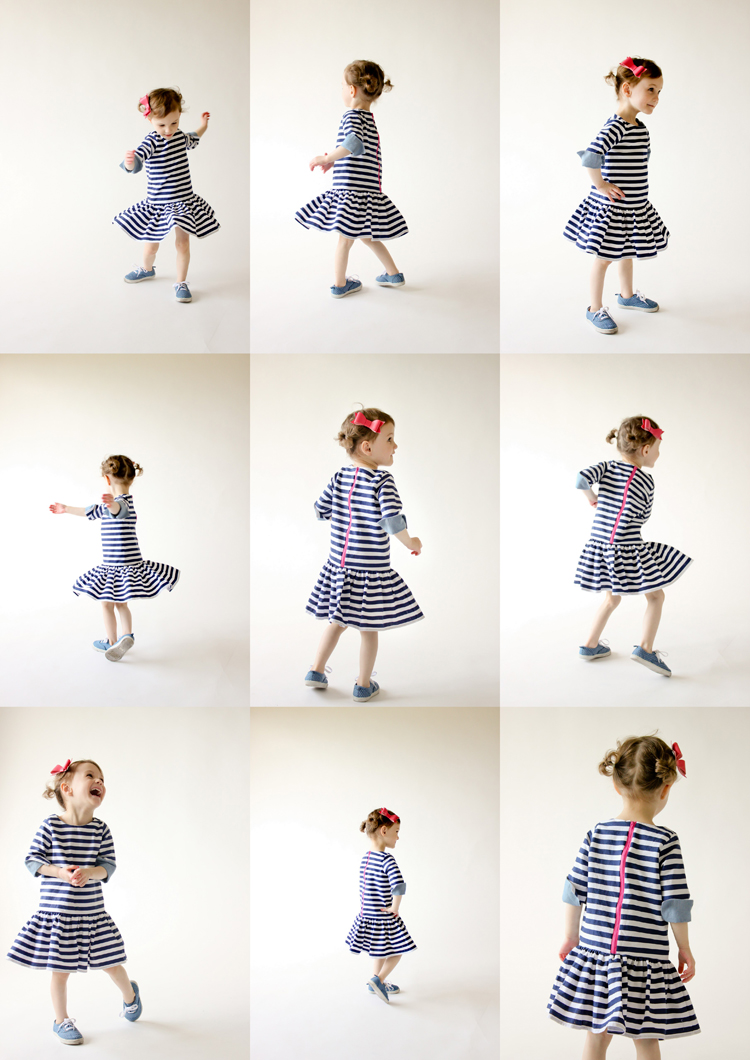 But it's not crazy hard to sew! I promise!
With step by step, detailed pictures to show you the way…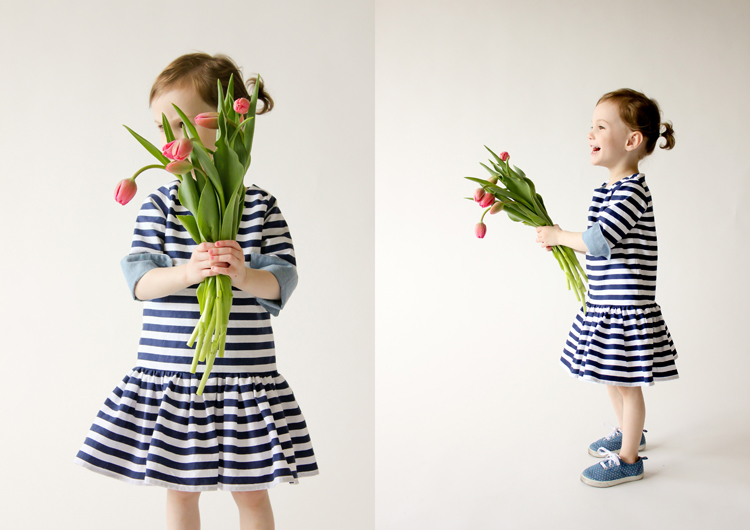 …it's a snap to sew! Er…or a zip? ha.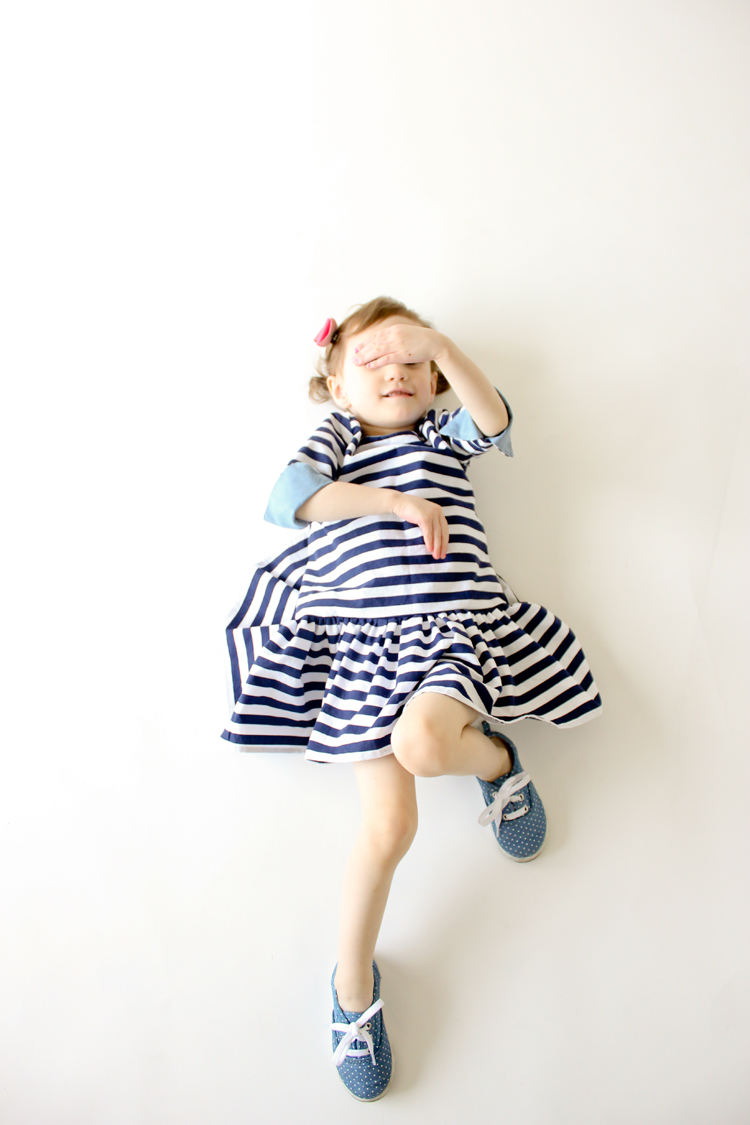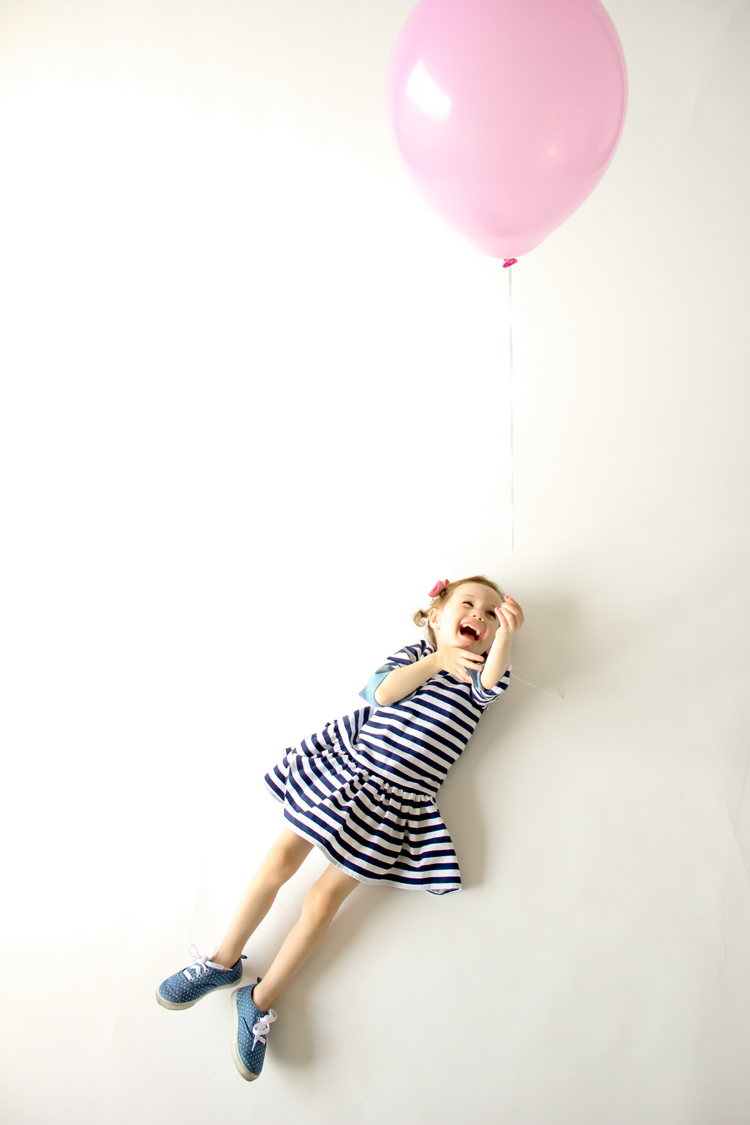 To get a close up of the nine other looks (!), head over to the Five and Ten Designs website to check out the rest of Volume Three. I'll check in later this week to show you more of my second look (Look 7). It just so happens it's the only non-dress in the book! *gasp* 🙂
Material sources: Navy and white stripe cotton – Riley Blake || chambray – Jo-Ann || pink zipper – Jo-Ann