If you caught my post about the new Five and Ten Designs E-book Volume 3, then you'll recognize this top as Look 7…or what I have nicknamed it as…the Tulip Top!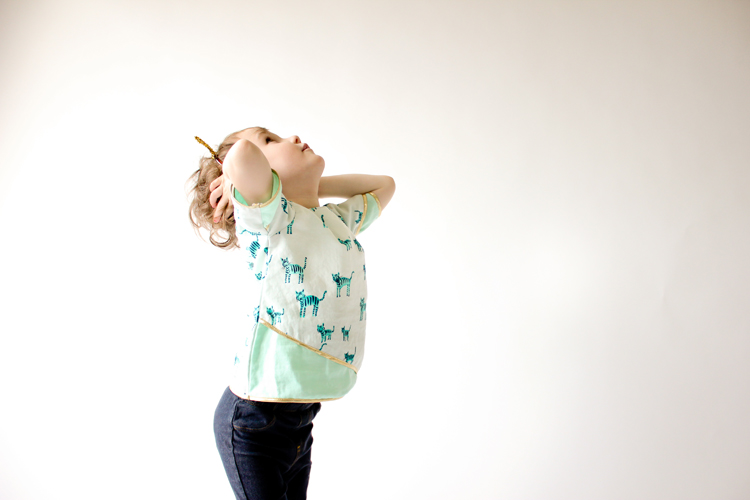 With tulip sleeves, and a half tulip bodice, it's blooming with little details throughout. 😉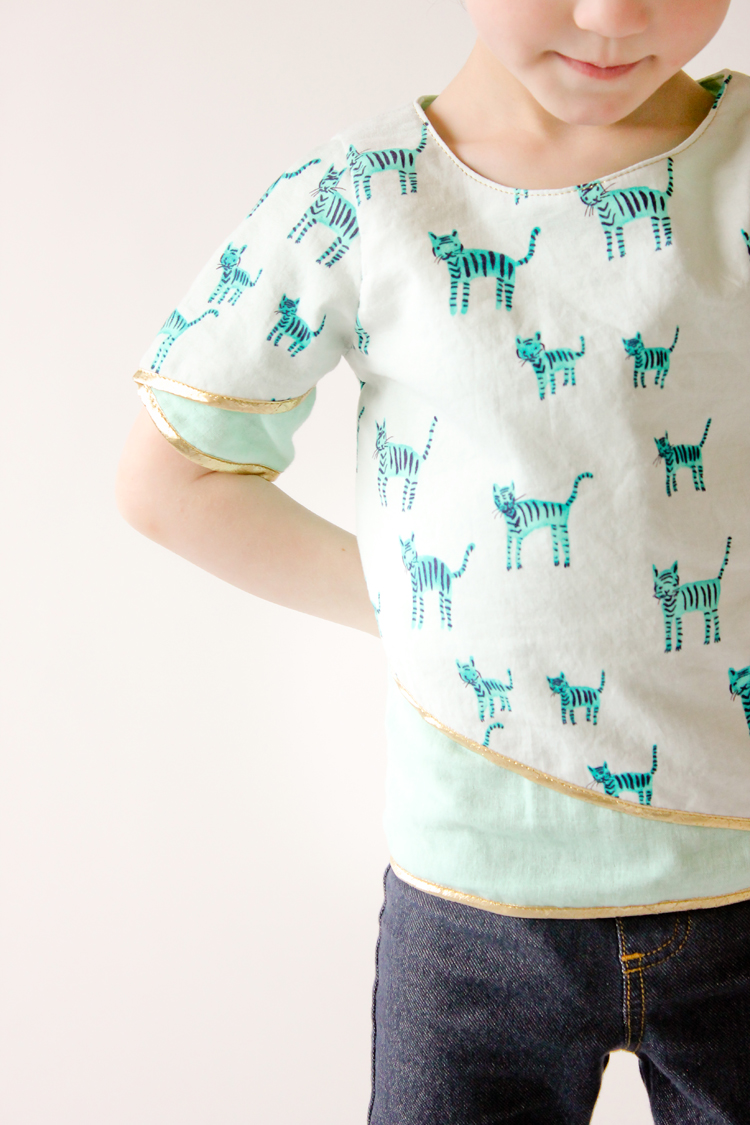 Each layer is finished with tiny bias tape trim, helping those details really pop.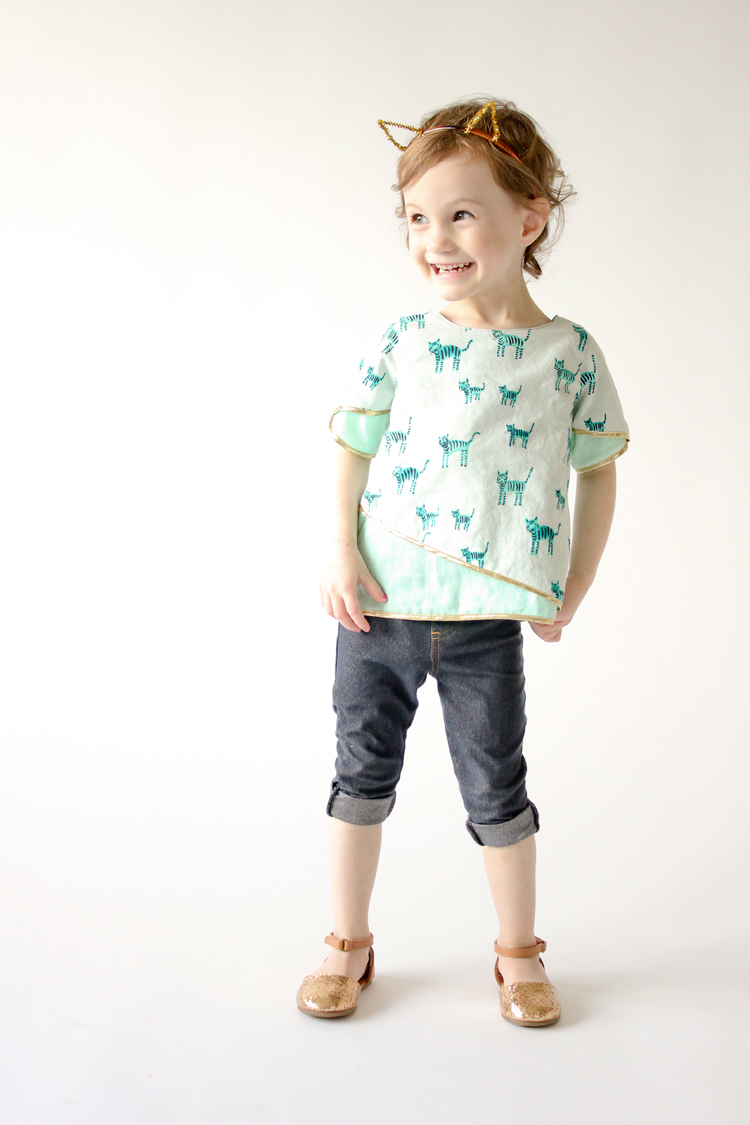 Look 7 is technically designed to be a top, but you can easily adapt it back to dress length if you want.
Honestly, Nat would prefer this as a dress, girly girl that she is. I redeemed it's less exciting "top" status by putting "kitties!" on it. So she's still a happy camper. 😉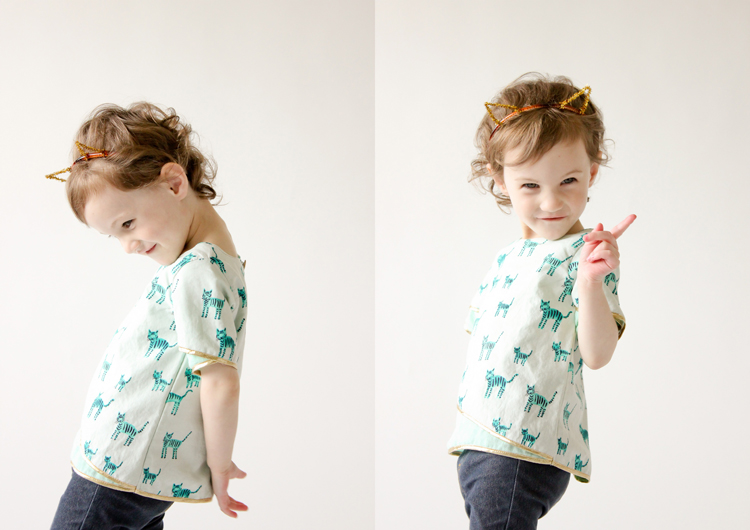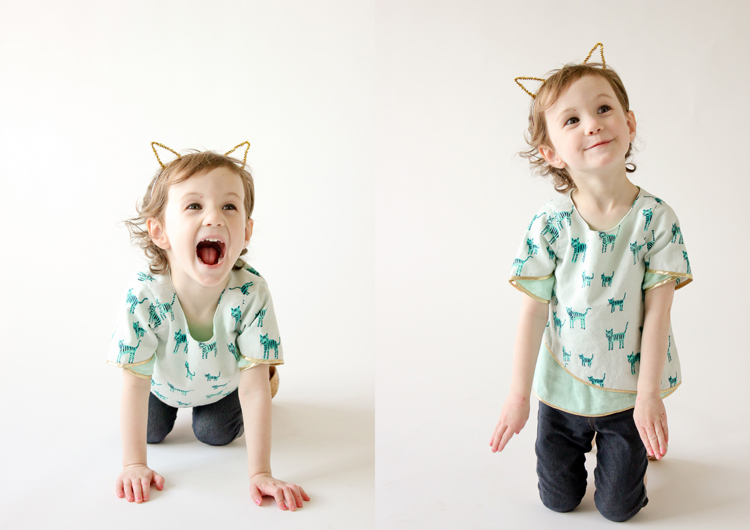 The gold, pipe cleaner kitty ears made her even more amenable. As you can see! ha.
This girl. She is obsessed with the only animal her brothers are super allergic to. Forbidden love.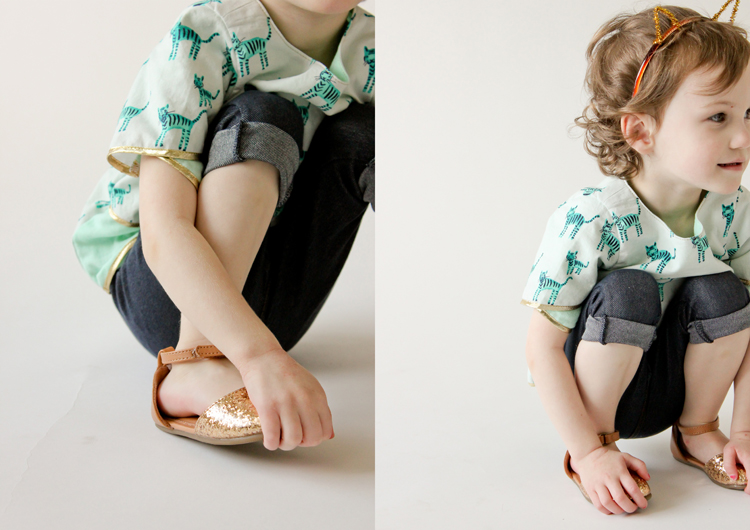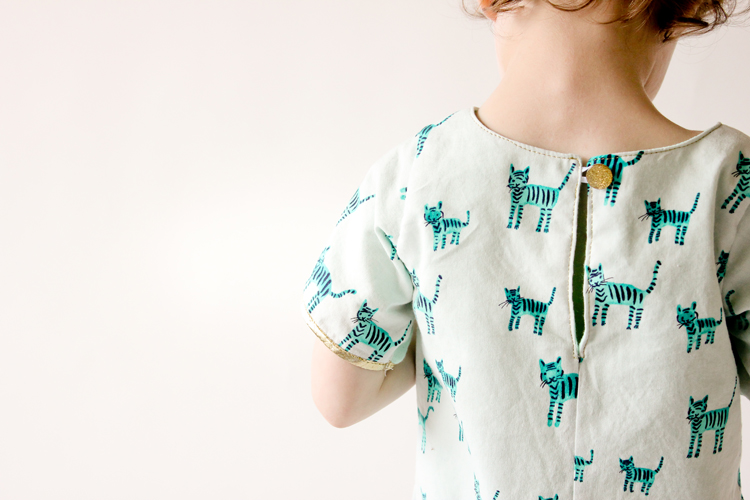 Even if you aren't obsessed like she is, it's hard not to love this fun, modern cat fabric from Alexia Marcelle Abegg's Cotton + Steel Hatbox collection! Love! The mint colored double gauze lining is from Cotton + Steel as well. And since we are talking sources, the bias tape is from Jo-Ann, and the button is from my stash.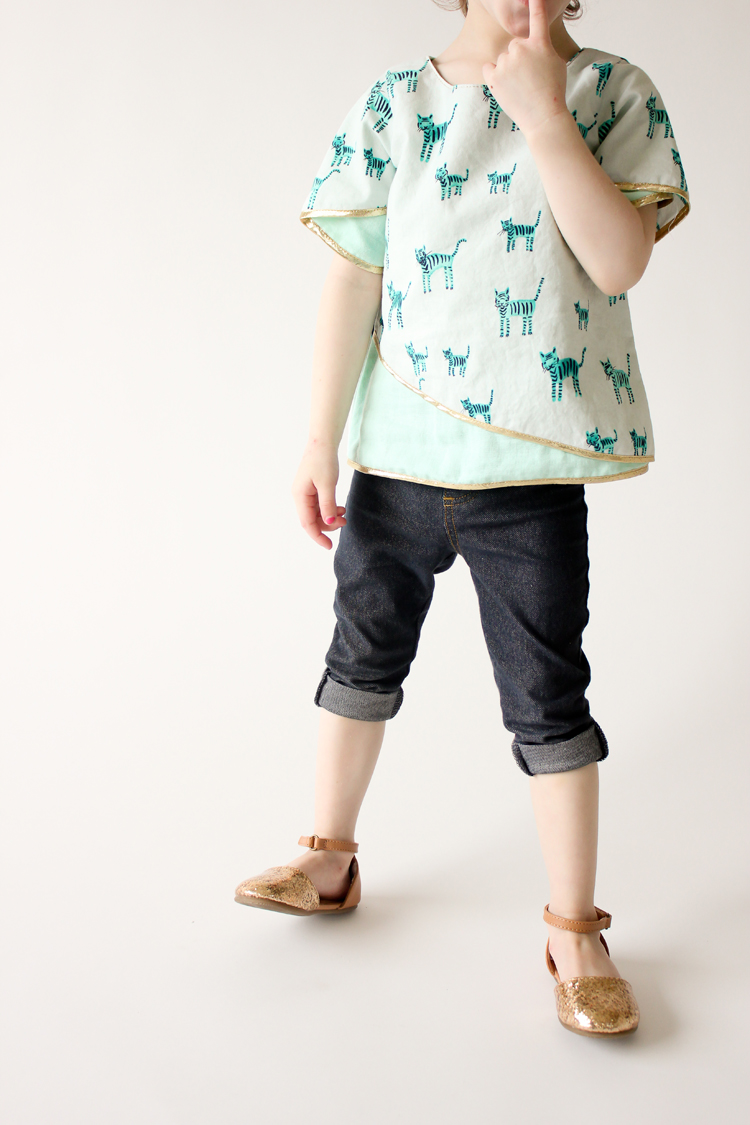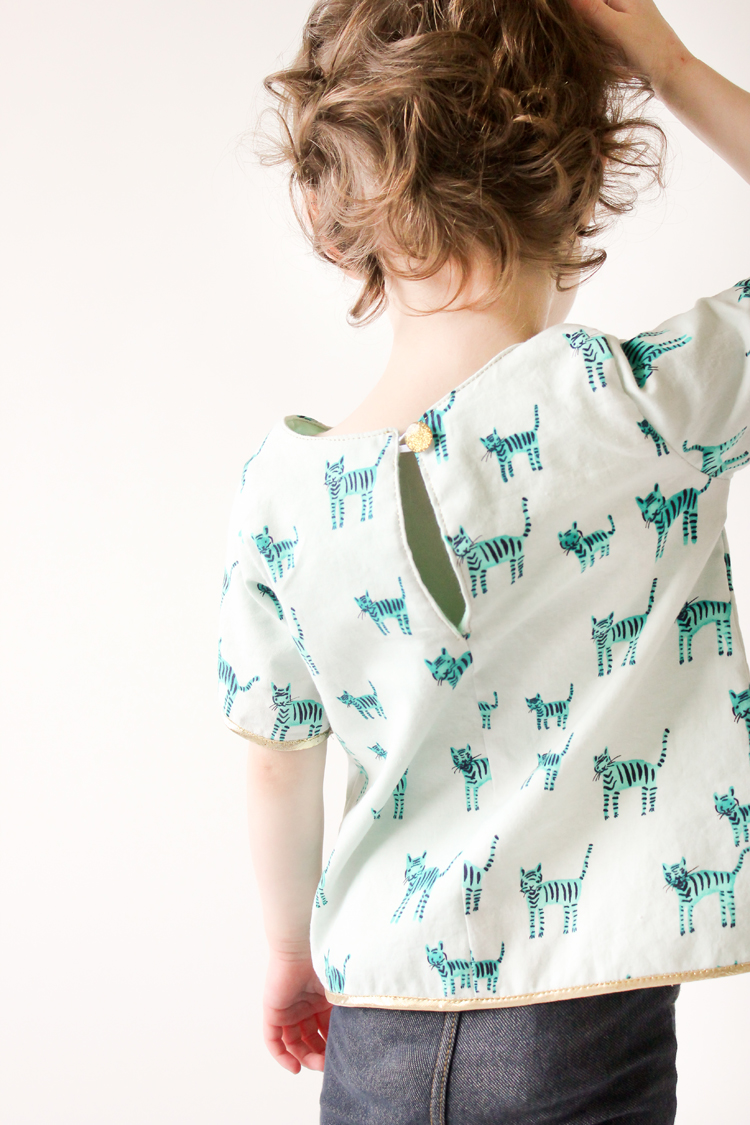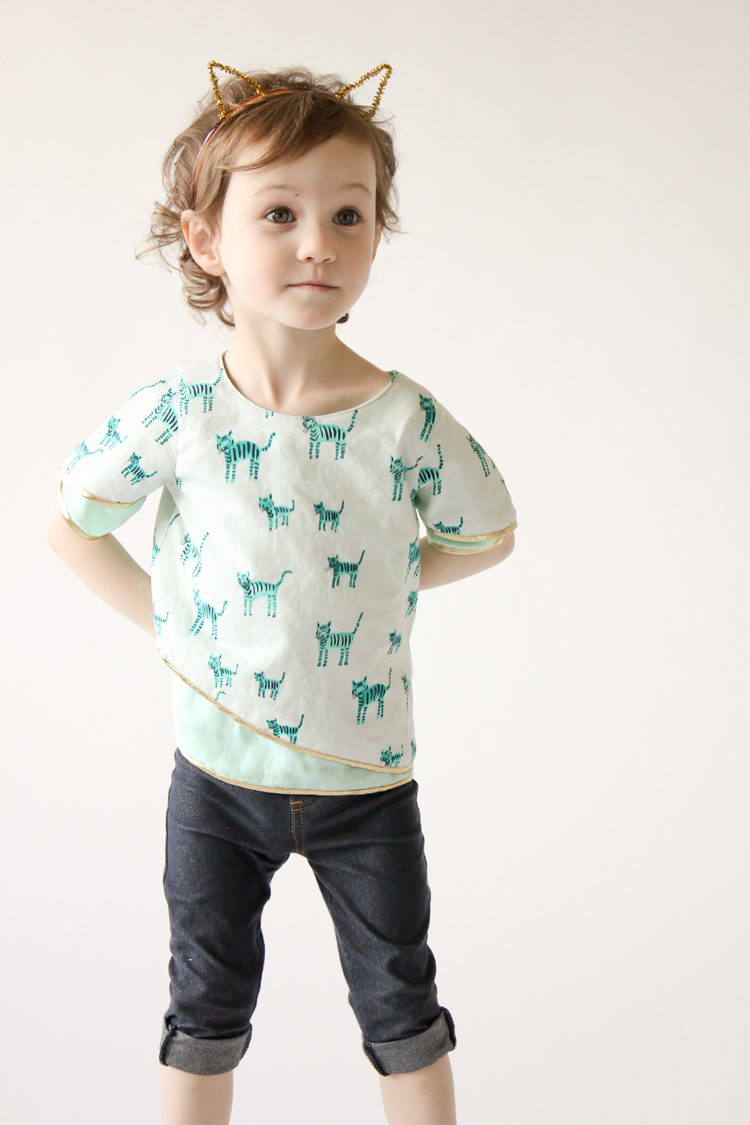 That wraps up Look 7 from Five and Ten Designs Volume 3. To check out the rest of the book, check it out or buy it HERE. You can also read more about my first look, Look 4, here.
And just for chuckles. Here's an outtake. The balloon prop and headband at the same time was a little too much for her. The balloon would bounce on her hair and make her want to "fix" her kitty ears. This is the result. haaaa!