Do you have about 10 minutes to whip up something festive for New Year's Eve tomorrow? Today's projects take just about that long.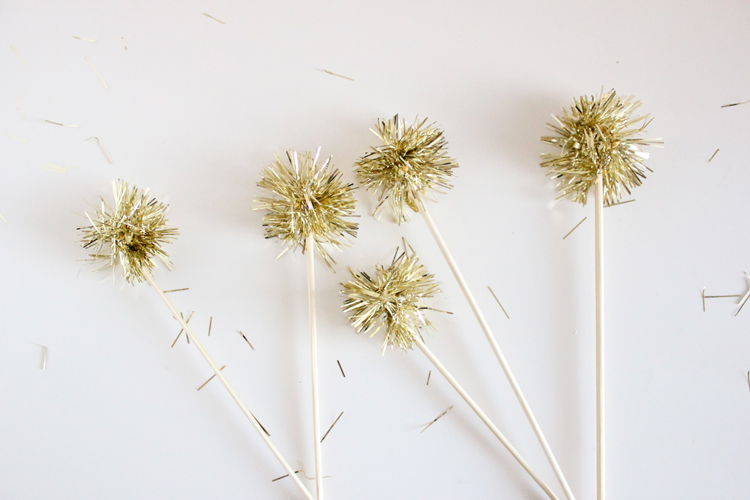 Friend and fellow blogger Stefanie over at Girl. Inspired. shared these super cute DIY party hats with tinsel trim last year and I was a girl inspired! 😉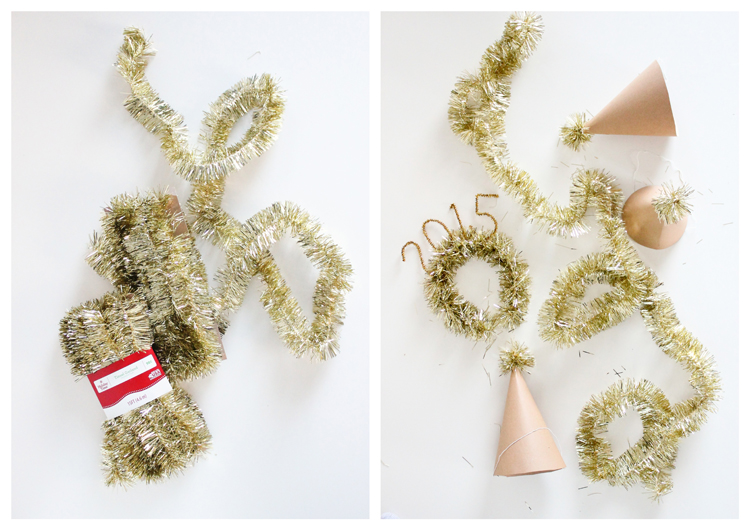 I saw all the tinsel garlands go on deep discount after Christmas, so I snatched up a few swags for just cents and started tinseling all the things!
Stefanie has a free printable template to make a party hat. I went the quick and dirty route and just rolled up some kraft paper until it made a hat shape, then glued it in place before trimming off the rest. It made for some irregular shaped hats, 🙂 so if consistency is your thing, definitely head over to Stefanie's and print up a template first. She even designed it so you don't have to glue the hat together!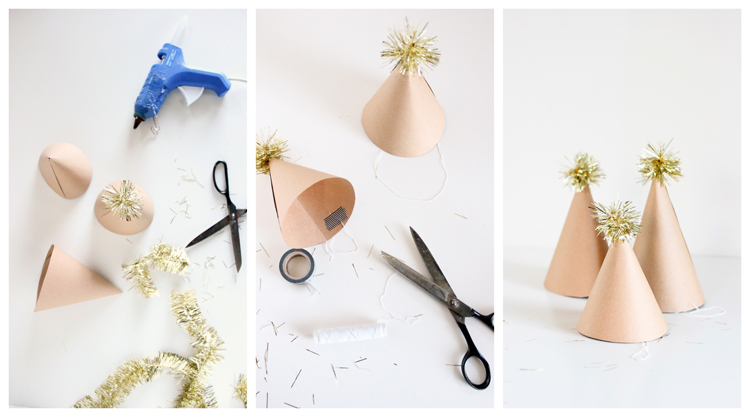 The rest was super simple. I cut 2-3 inch pieces of tinsel garland, added a glob of hot glue to the top of each hat, and then kind of pinched the tinsel on top of the glue, while poofing and squishing it into a tinsel pom shape. Really hi-tech here people…. 😉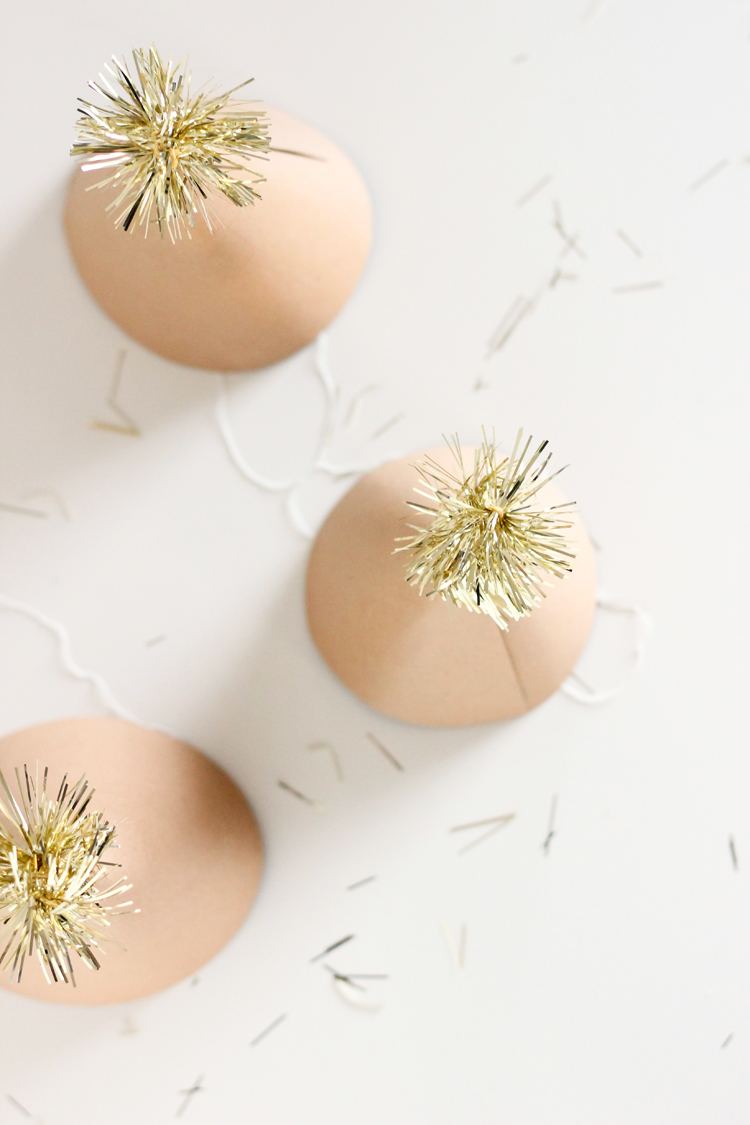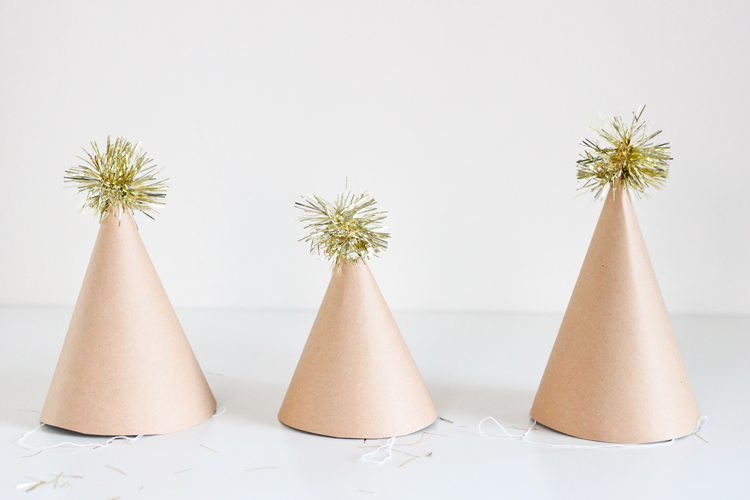 Then I started adding tinsel to other things…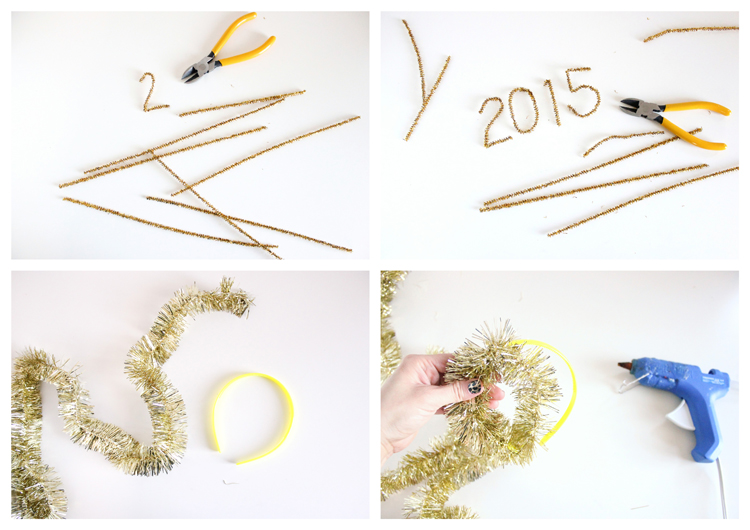 I wrapped it around an old headband no one was using. Then I bent some gold pipe cleaners to spell out 2015.
Glued it all together….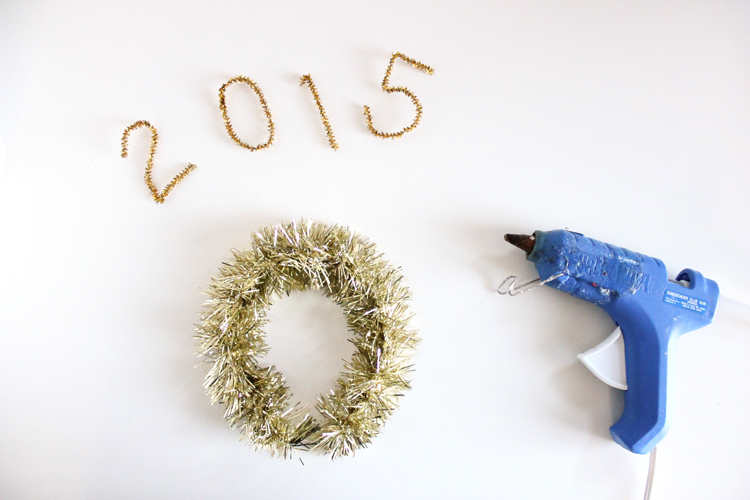 Fancy and festive…slightly gaudy ;)…all good.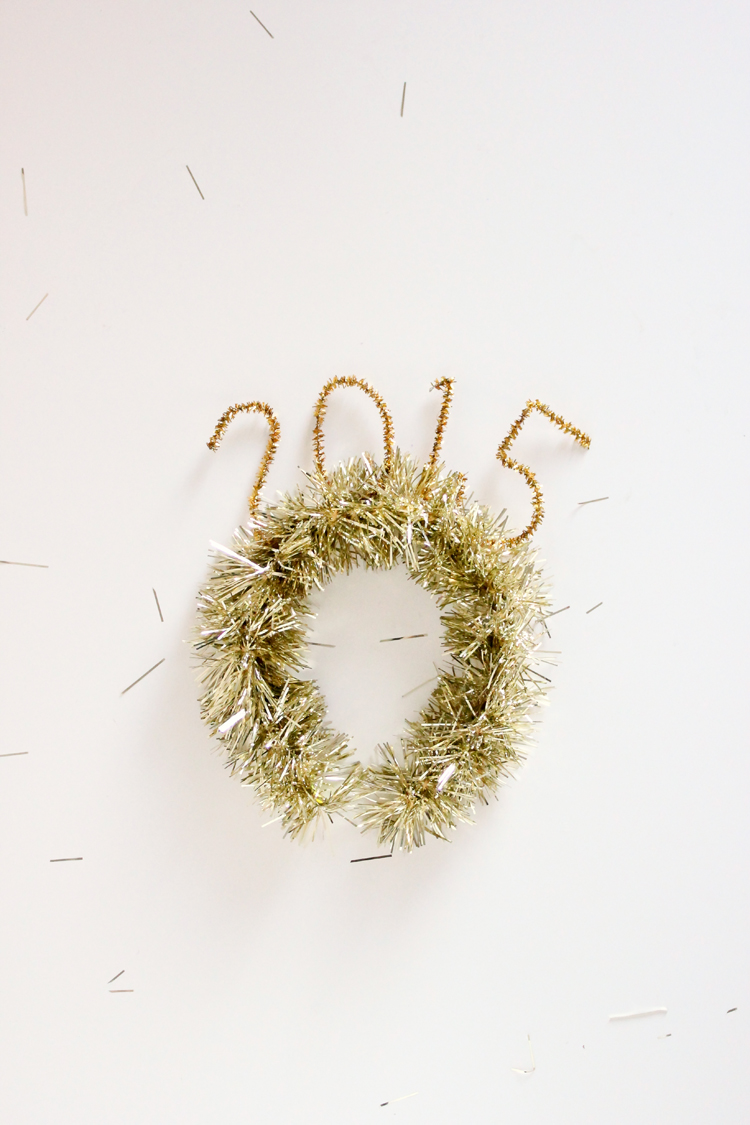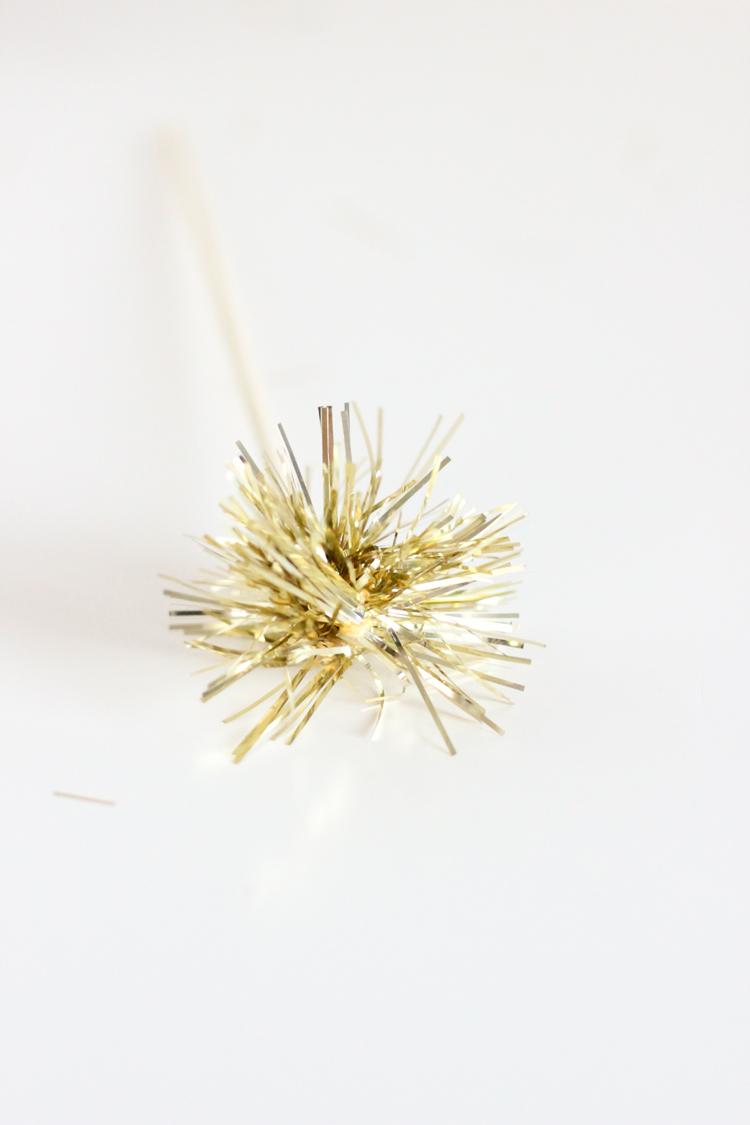 I felt more tinsel poms were in order (never enough tinsel poms!), so I made some tinsel pom drink stirrers like these ones from Martha Stewart.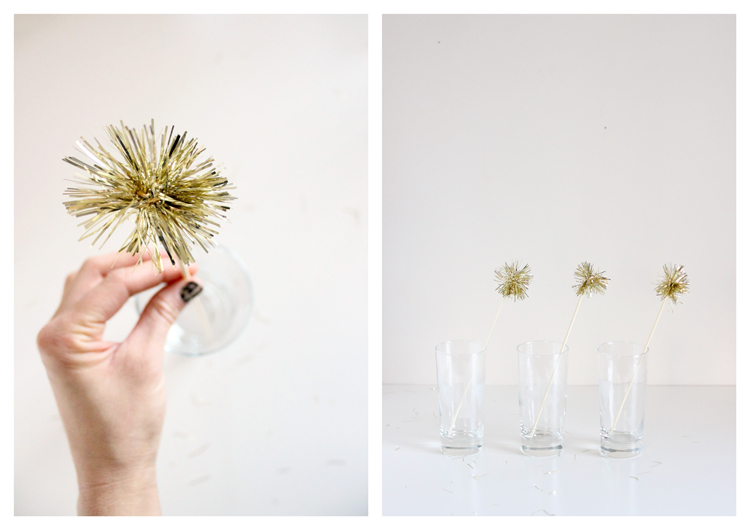 I applied the same gluing and smooshing technique as I did with the hats. These came together super fast and super cute!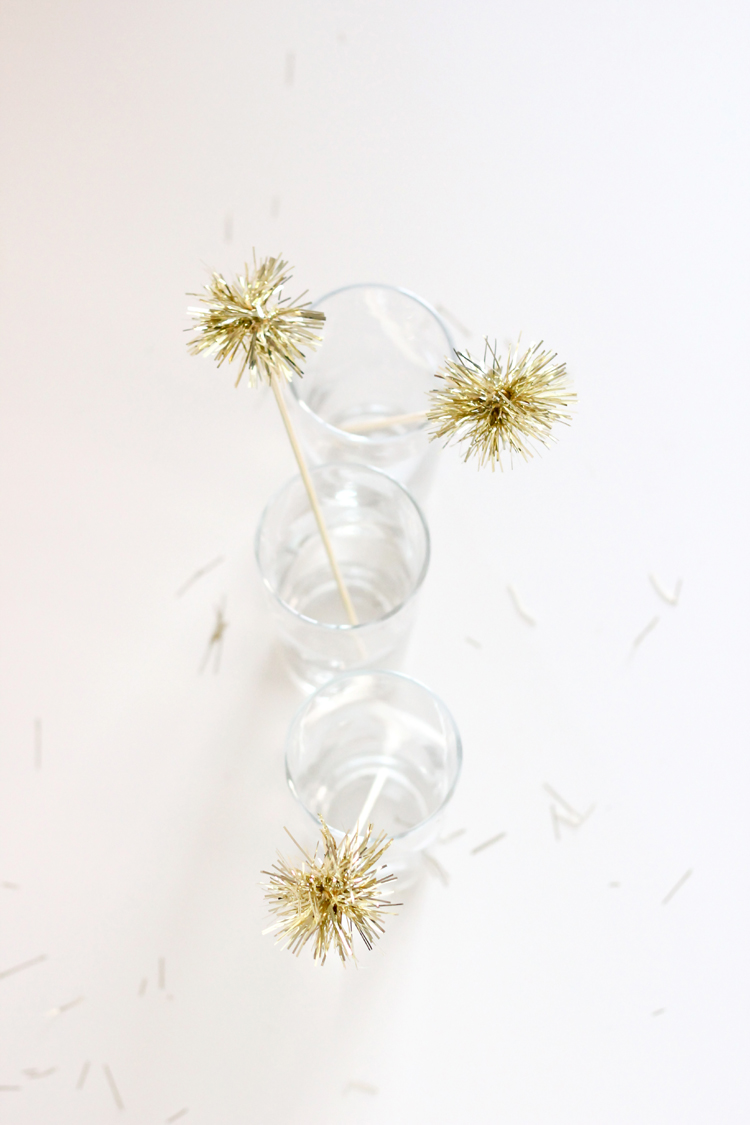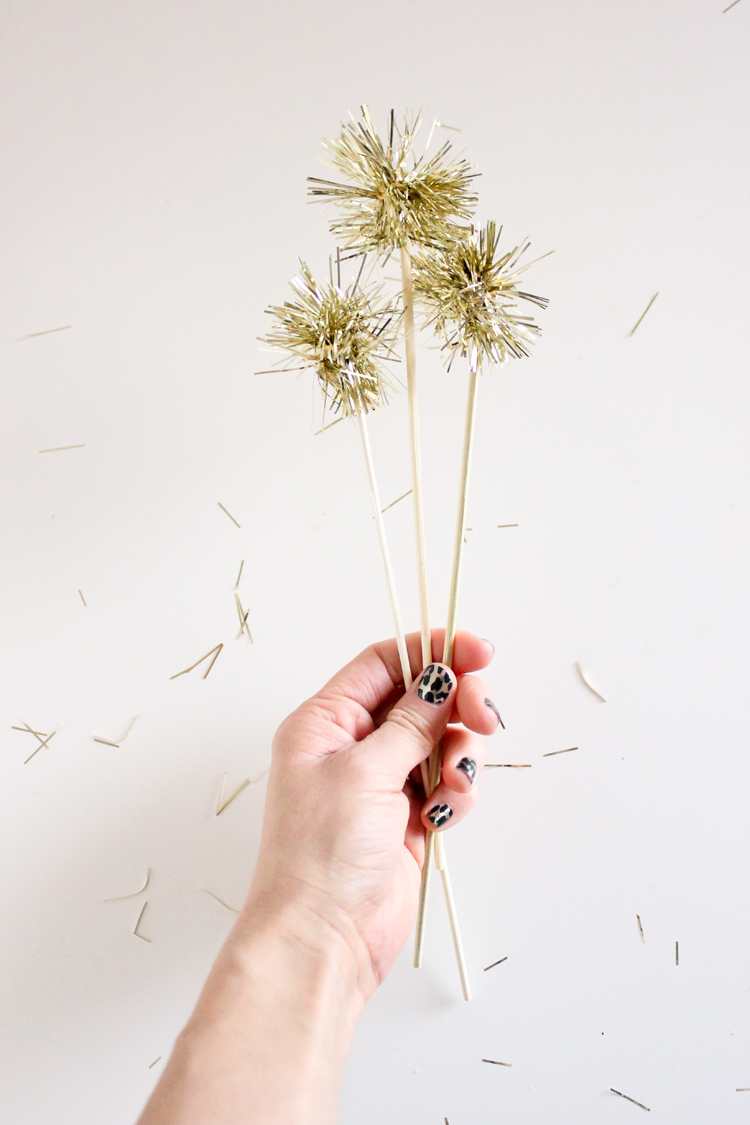 The rest of the garland was measured out for tinsel scarves for extra bling-y measure.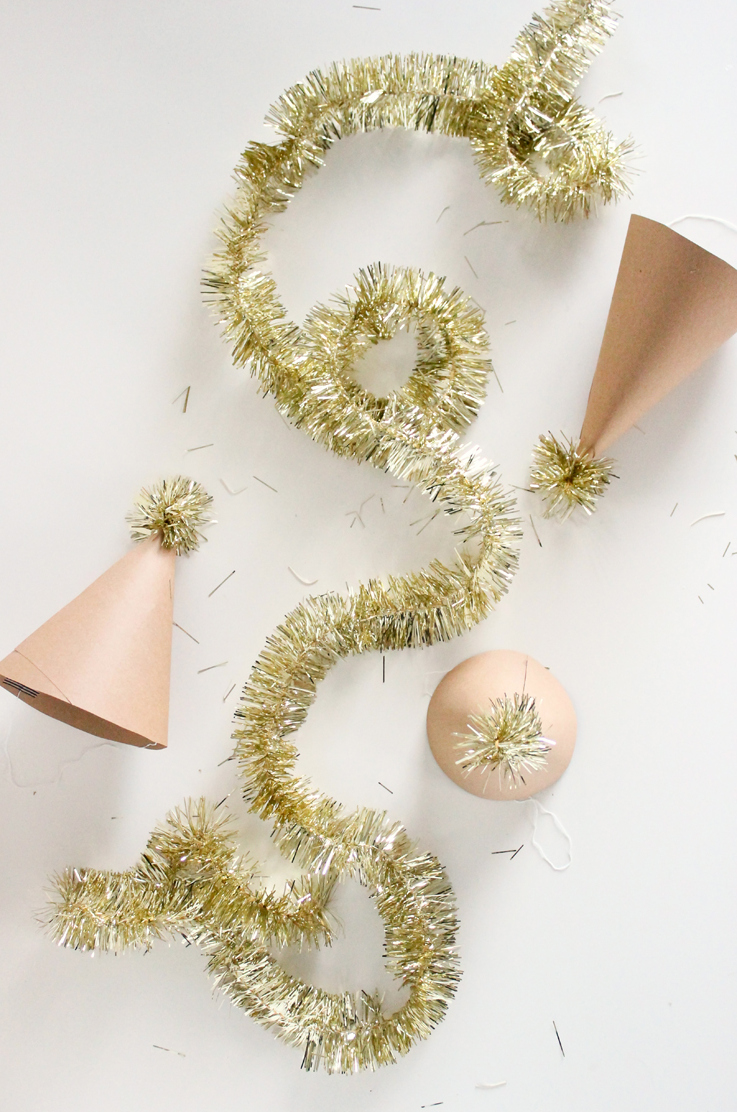 The best part about all of this is that it costs less than a dollar or two to pull all of it together! AND…it's super easy AND super quick to make.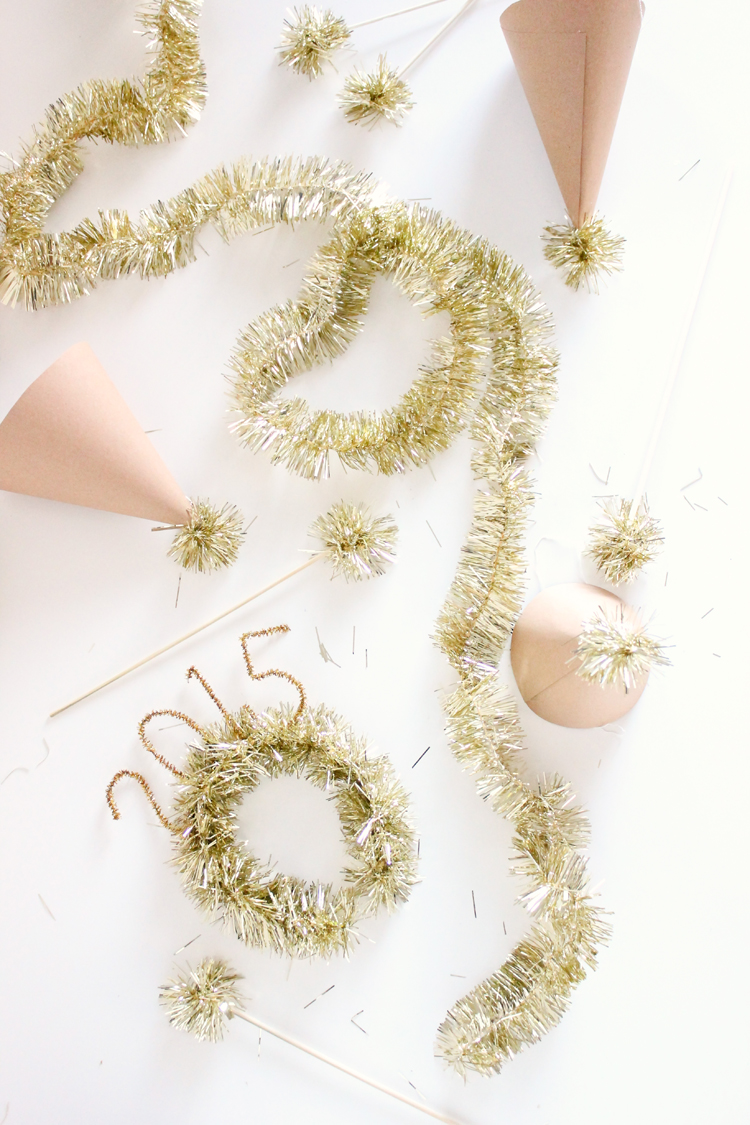 So grab a pack of tinsel garland and you'll be ready to party like it's 2015, in no time!
Happy New Year!