Before we left for Hawaii earlier this year,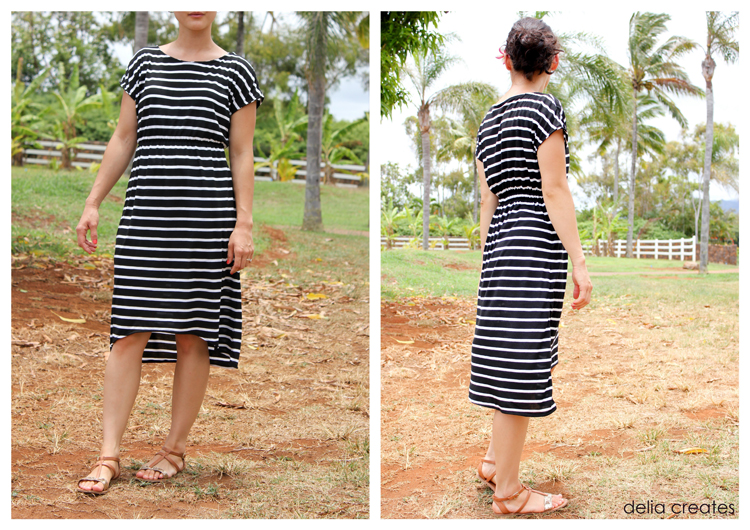 I made myself a couple of Staple Dresses, which is a fabulous women's pattern designed by the lovely April Rhodes.
Can I just say…I LOVE this pattern. Love it.  It's super easy to sew and easy to wear. You can dress it up or down and wear it in pretty much any season. You can sew a straight hem or a hi-lo hem, add pockets, or not.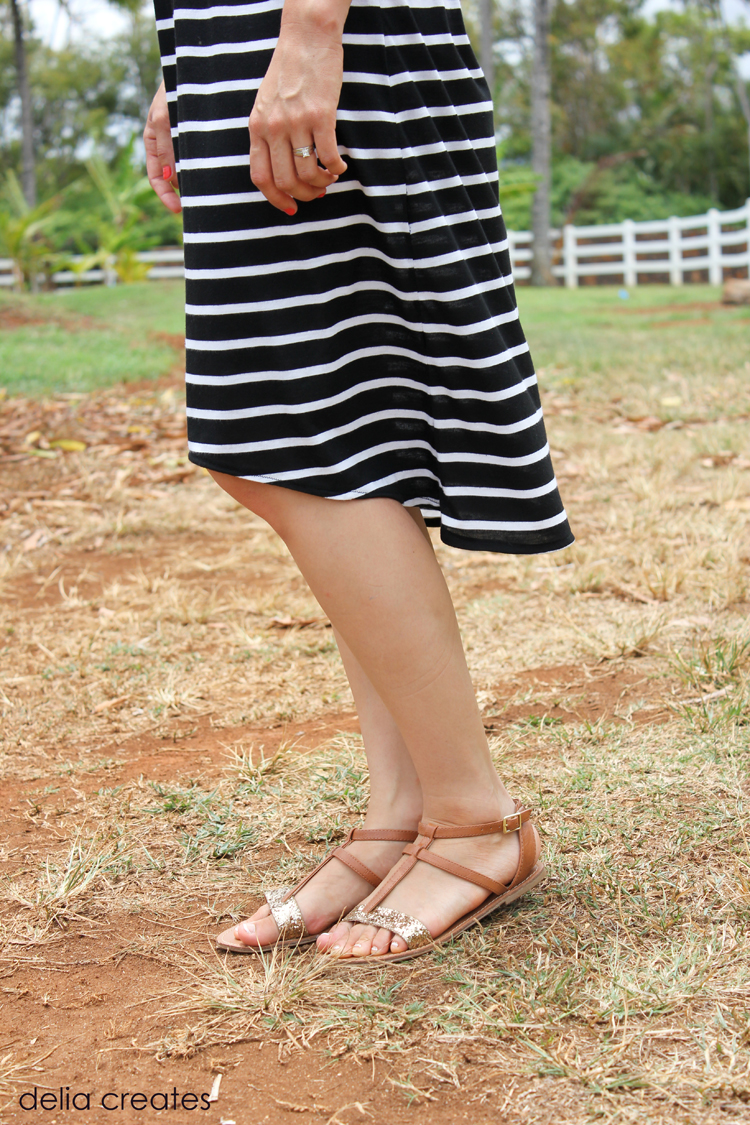 The pattern comes a tad short  for my taste, so I added maybe two inches of length?
I made one of the dresses from knit fabric (from Girl Charlee of course!) which made it great travel wear. It was super comfy, versatile and easy to toss in a suitcase.
I often liken it to wearing a muumuu, it's that comfy, BUT it definitely doesn't look like one.  😉
It makes me miss Hawaii too…especially on days like this: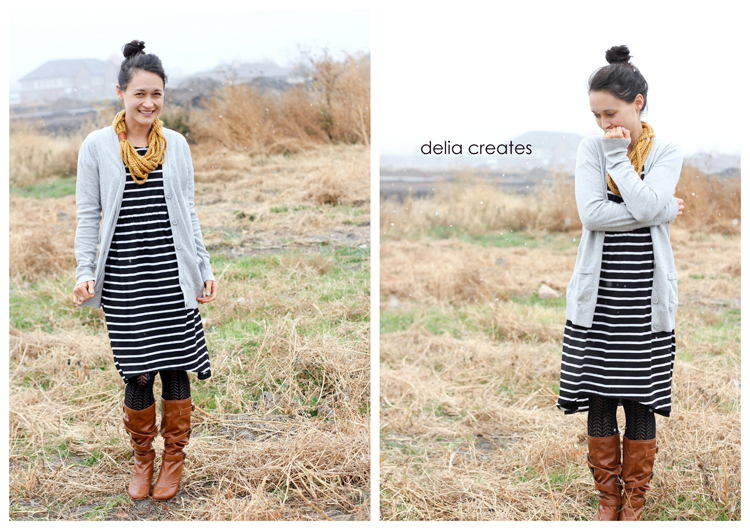 Really though. The snow has it's magic too. I do love this time of year.
And dressing up my "go to" Hawaii dress for a Rocky Mountain Fall is a cinch, which speaks to how awesome this dress pattern is.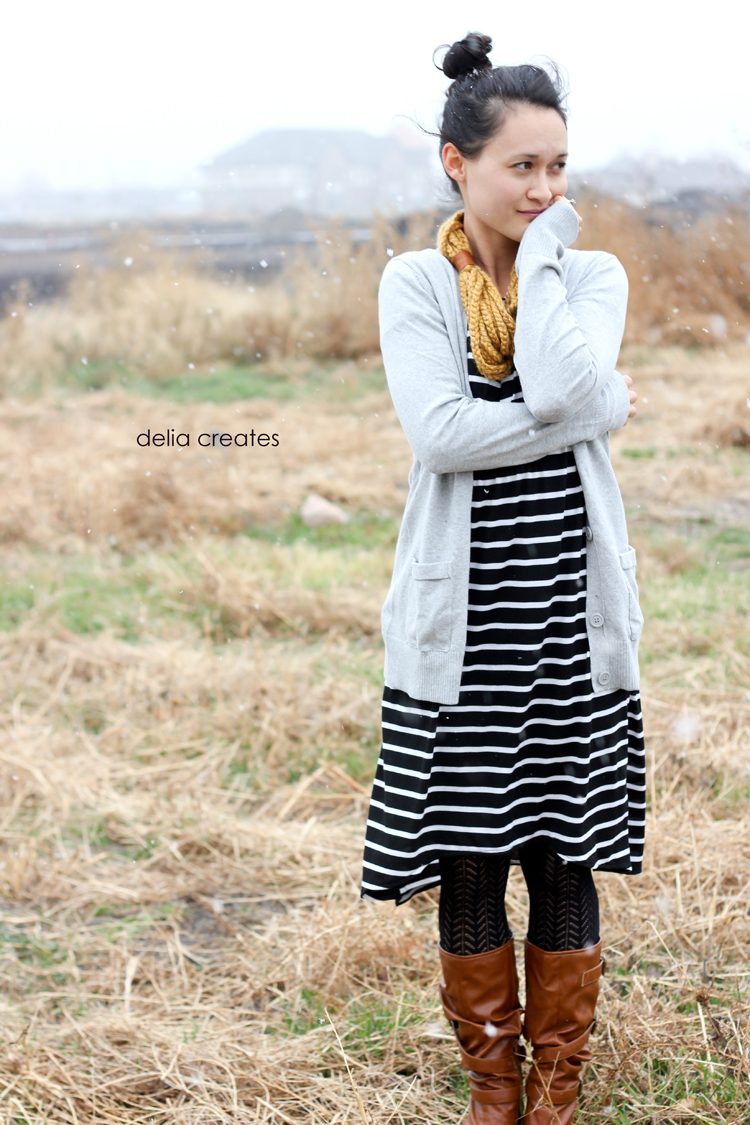 I just grab some tights, boots, a comfy cardigan, and my Thousand Chains Scarf (easy tutorial HERE) and I am good to go.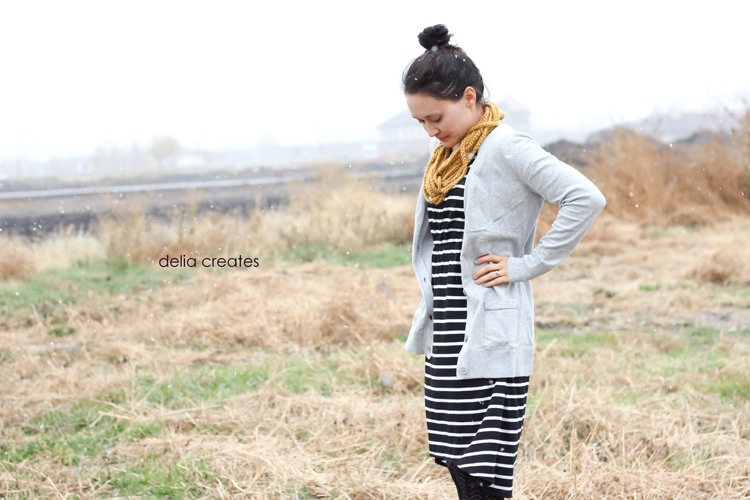 For my second Staple dress, I made it floor length and widened the hem significantly. I found this ombre dyed $1 mystery silk, polyester blend  fabric that is really buttery…almost like liquid in my hands and decided to give it a go.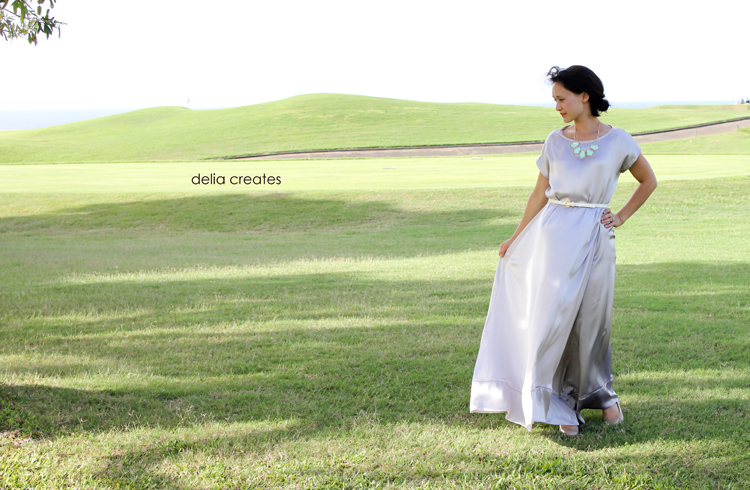 I had it almost perfect but decided to take just a little bit of length off…mistake. The weight of the dress was pulling it down longer, so when I relieved that burden, it sprung up too short! I fixed it with a wide folded hem. It turned out okay… but not ideal.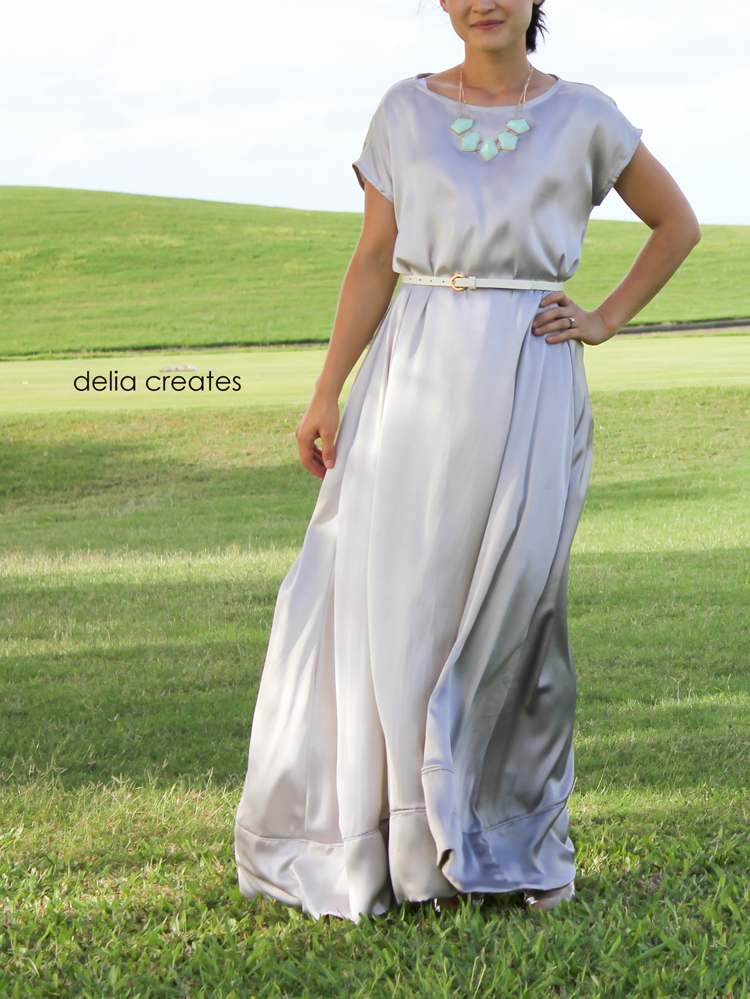 Meh..I still wore it out. 🙂
It doesn't lose any of its comfort factor in fancy form either. Which was a nice feeling…to be dressed up and feel comfortable. That's an oxymoron most of the time.
There is so much fabric in the dress (4-5 yards I think?), which makes it kind of heavy, so I decided to leave out the shirring and just use a belt to cinch it up.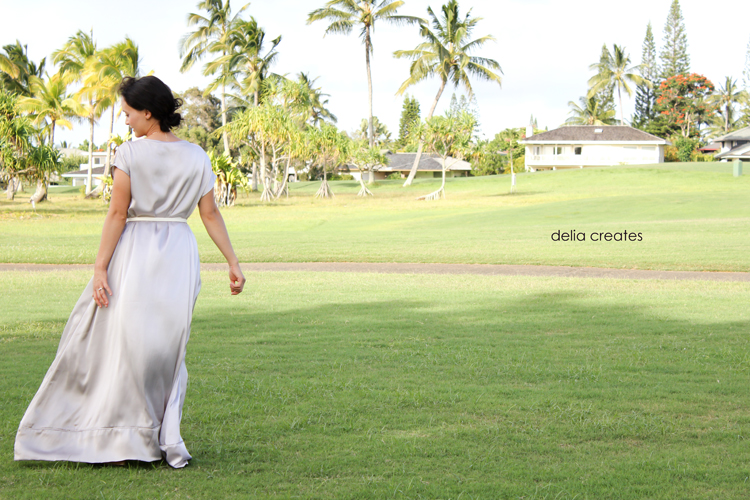 I promise it's not this billowy either. We took these pictures on a bluff outside the condo we were staying at in Kauai, so it was really  windy. You can see the golfers in the background. 😛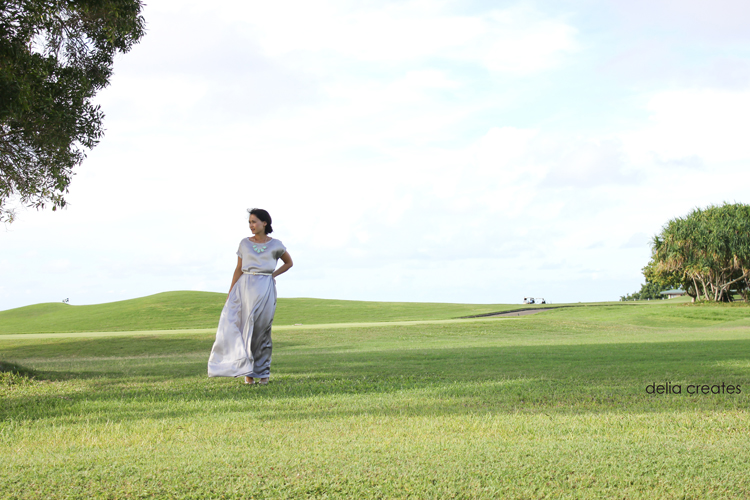 And now back to real life…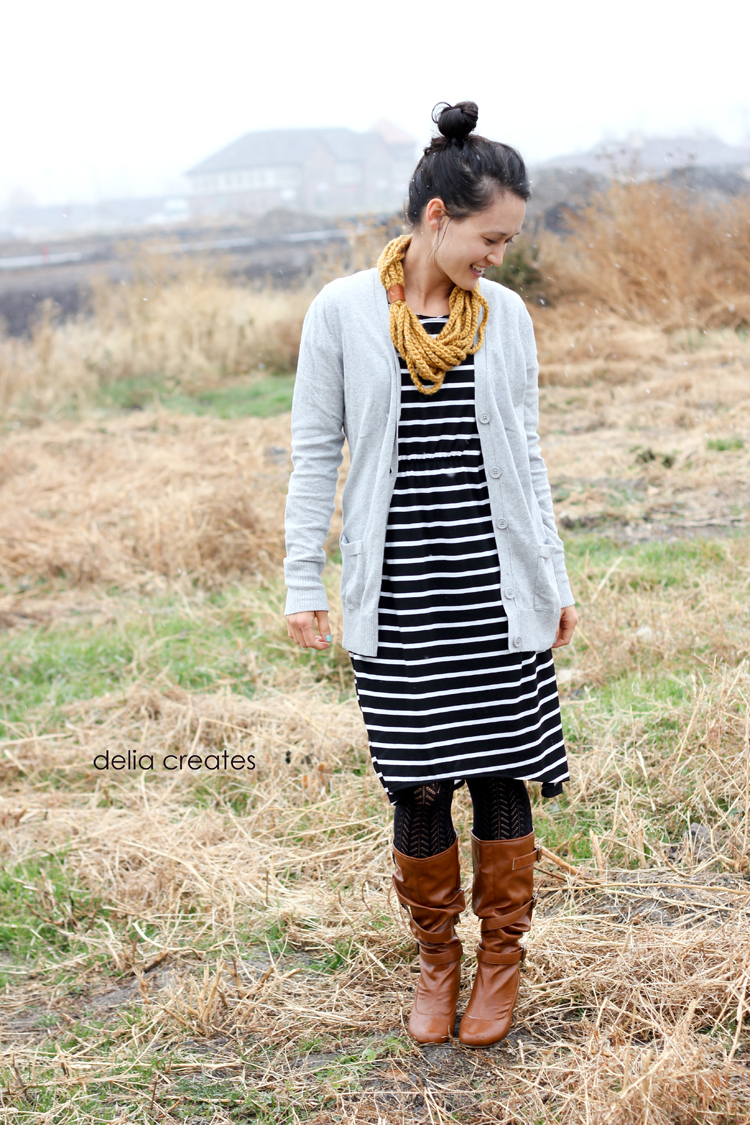 🙂
P.S. I bought this pattern from April Rhodes. She didn't ask me to do this review, I just wanted to share how awesome it is! I will say that it is more than I usually spend on a pattern, but I haven't regretted it. I can't wait to fill up my closet with more Staple dresses once the hub bub of the holidays subsides.