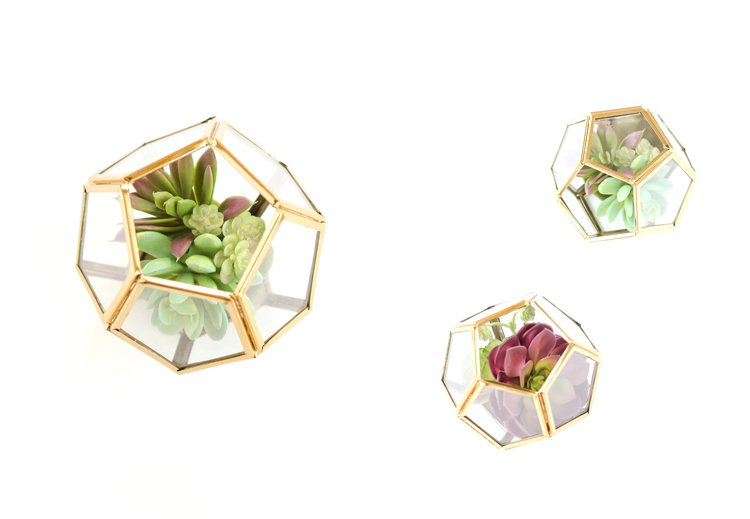 Terrariums seem to be a hot home decor trend right now, so I thought I would whip up a faux version for all the black thumbs out there.

I've seen some fairly convincing fake succulent plants pop up in stores lately. I think it helps that real succulents almost look fake to begin with. Amirite? 😉
I got these little guys at Michaels.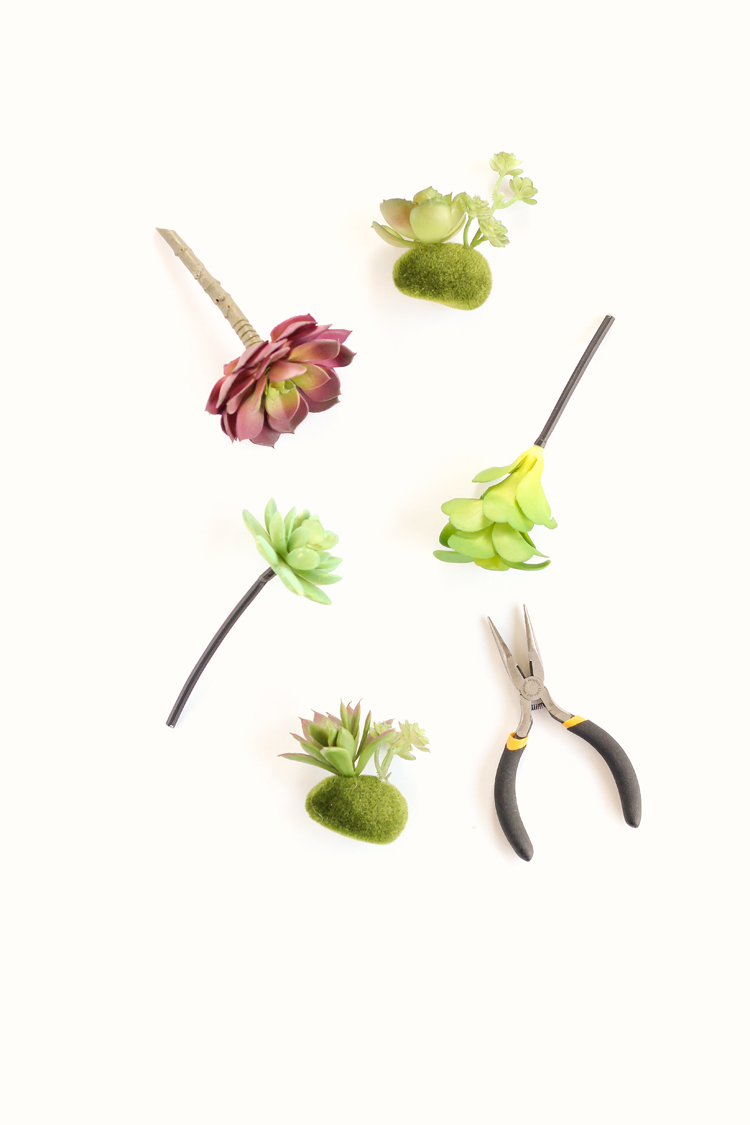 Some came in clusters attached to these foam moss rocks, and some came as loose stems.
I simply, removed the stems from the loose plants and hot glued them into the moss rock clusters to make the arrangements fuller.
Then I plopped them into these darling candle holders I got from Michaels too! They are kind of expensive for candle holders (like $25), so use your coupons! The succulent stems are pretty inexpensive though, and they're new, so I suspect they'll even be on sale soon.
I skipped the usual sand layering steps you find in most terrarium tutorials, because the plants are fake so they don't need it. Plus, I like that I can just wiggle the plants back out if I ever want to use them as candle holders.
Look at that…Unkillable and versatile. My kind of terrarium. 😉
I'm planning on tucking at least one of them on my new bookshelf. I've been trying to incorporate some faux plants on there because it needs color, but doesn't get enough light to keep things alive. These guys are just the ticket…