Pinch me. I'm in Mollie Makes!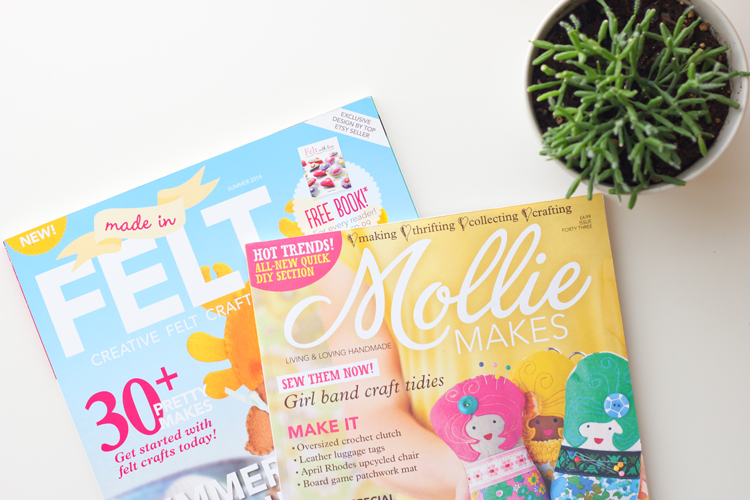 I fell in love with this magazine years ago in the Jo-Ann check out line. The bright, clean, contemporary feel of the magazine practically jumped off the news stand and into my hands.  If you aren't familiar with Mollie Makes, it is a British based magazine all about what's new and beautiful in crochet, knitting, and sewing.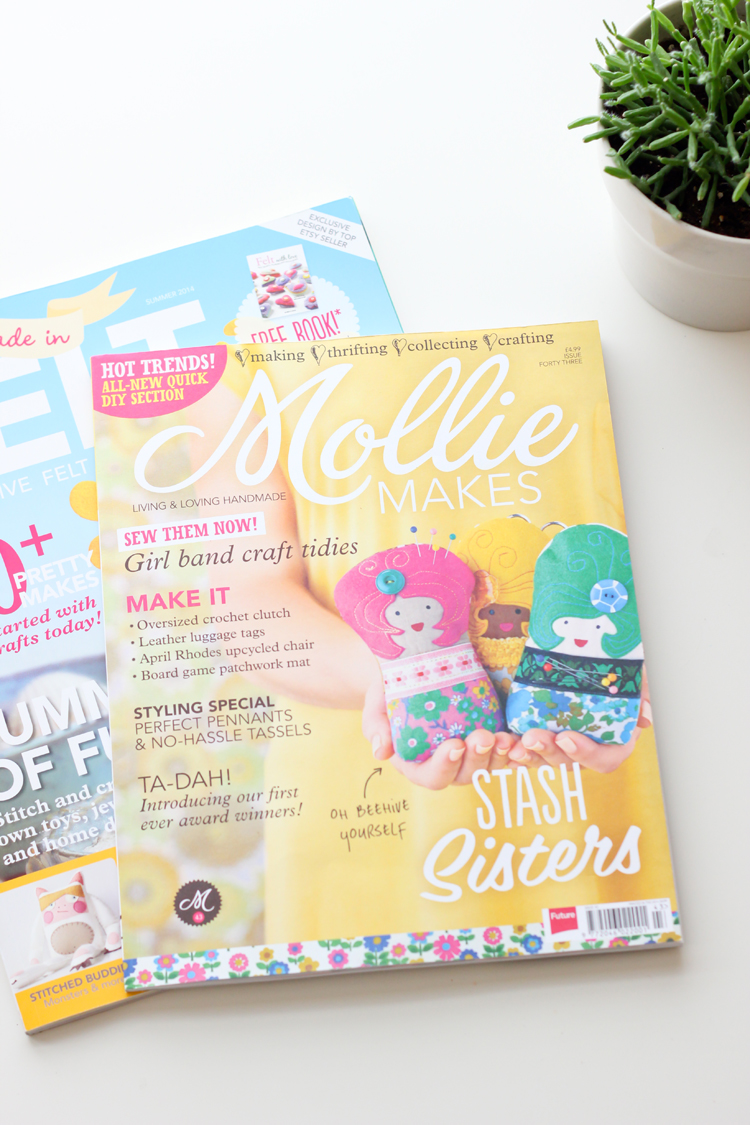 To read an issue of Mollie Makes is to love Mollie Makes. Thumb through an issue the next time you head to the craft store or just check out their website and you'll see what I mean.
You can probably tell how much I love Mollie Makes by now, 😉 so you can imagine what an honor it is for me to be in an issue of Mollie Makes!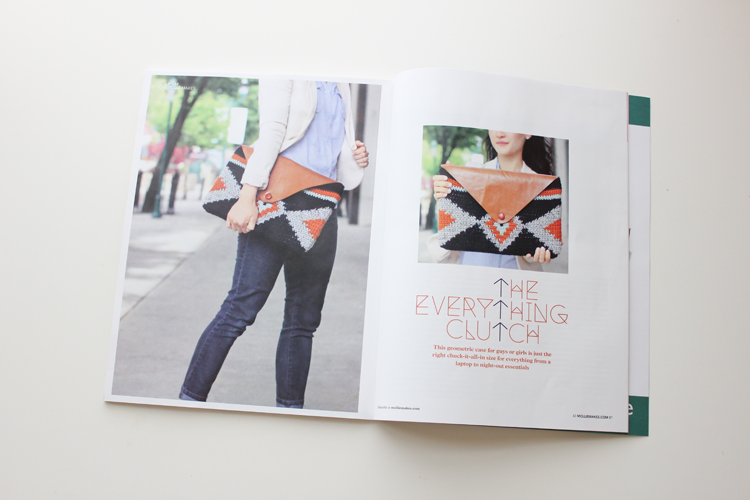 If you want to check it out, I'm in issue 43 sharing this over-sized clutch pattern.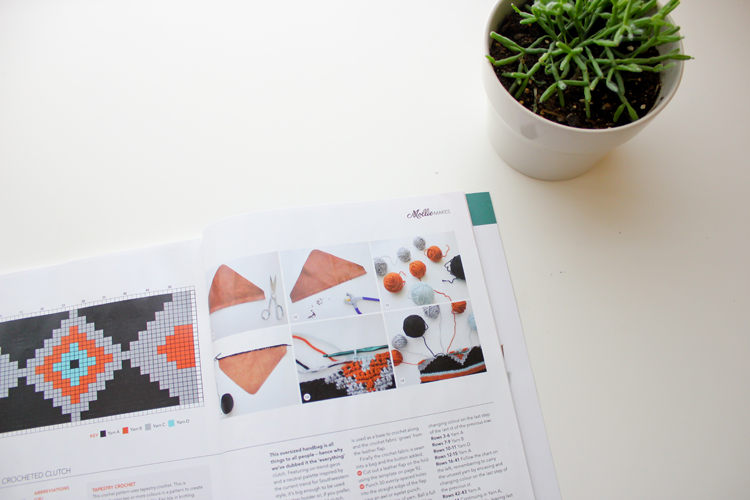 It is one of the most complicated patterns I have created to date and was truly a labor of love. It is listed as a clutch but it works really well as a lap top sleeve and will fit a 15 inch lap top comfortably.
Around the same time I began working with Mollie Makes, I was contacted by their sister magazine, Made In Felt who wanted to feature my Scrappy Flower Spring Wreath.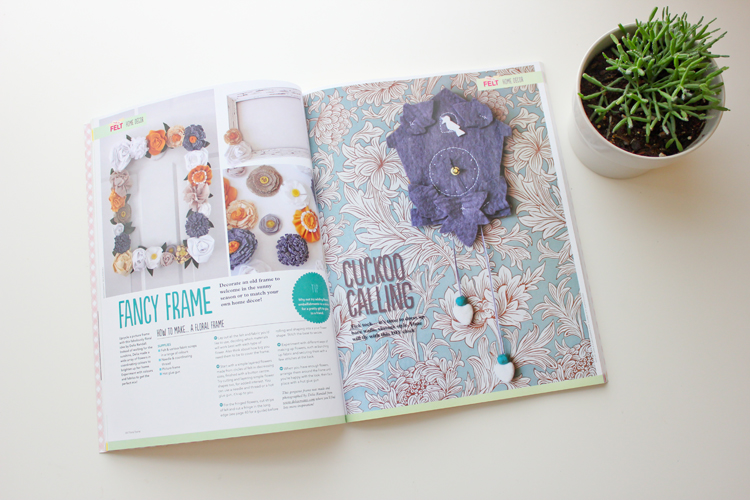 I was happy to oblige of course. 😉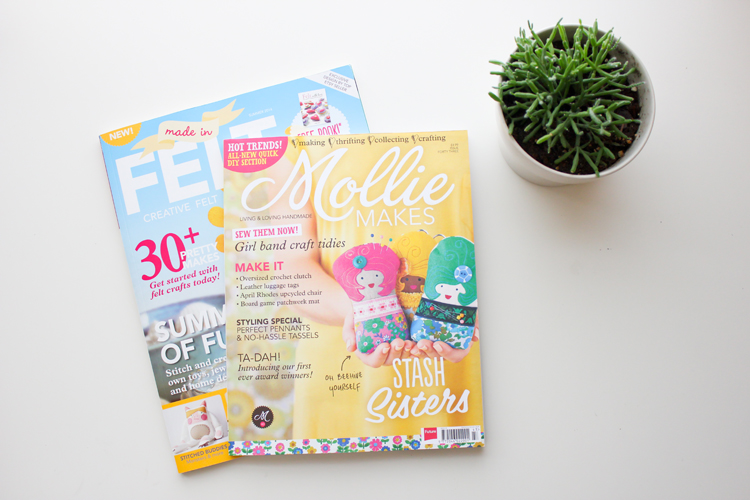 When I first started this blogging journery 4 1/2 years ago, I never imagined it would lead to being featured in a magazine. I never imagined it would lead to meeting and working with such inspiring people and companies. I feel so blessed. Blessed to love what I do, to have dreams come true, and to still have the passion to keep dreaming.