Inspired by the Something Turquoise's Felt Anemone flower tutorial, I decided to make my own version.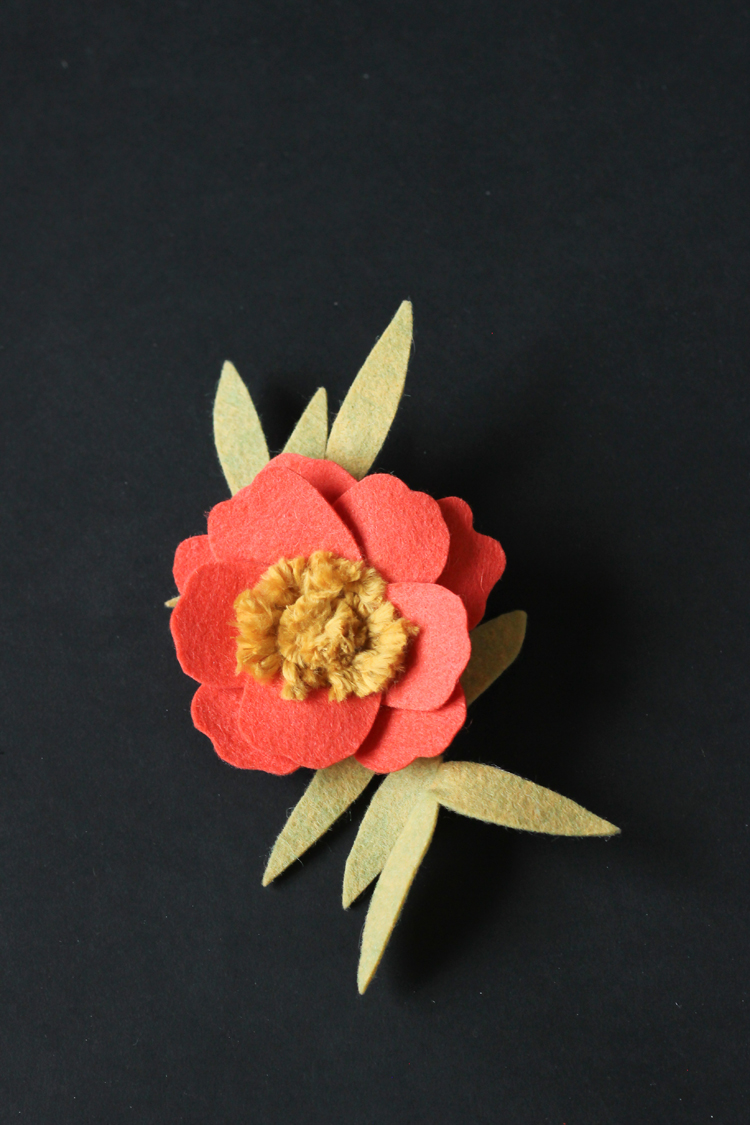 I added rippled tips to the petals and a fuzzy yarn pom center…which is my favorite part!
Materials: 
Felt*
Hot glue and hot glue gun
Scissors
Yarn**
*Felt details: I used Shrimp  wool felt for the petals (I was notified by the seller who updated her inventory to let me know that it has been replaced by a very similar color listed as "coral") and  Lemon Lime Twist for the leaves. Using a wool felt or a wool blend felt yields noticeably prettier results, so I highly recommend splurging a little on the nicer felt. There is more variety and there are richer color choices as well.
** Yarn details: I used Nature's Choice Organic Cotton Yarn in mustard for the center but any worsted weight yarn should do.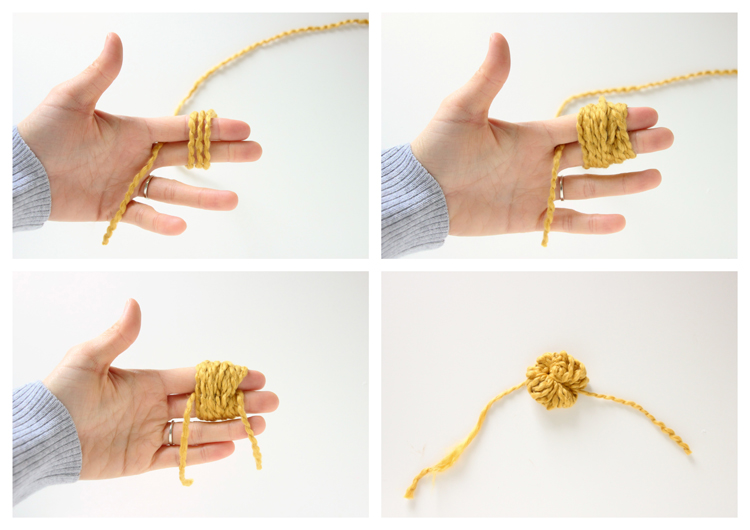 1. Make a yarn pom.
 – Lay a 4-5 inch tail between two fingers and wrap the yarn around fingers several times. The more you wrap, the denser the pom will be.
– Cut the pom from the skein and weave the newly cut tail through and around the wrapped yarn.
– Slide the bundle of wrapped yarn from off your fingers and square knot the yarn in place. Flip it over and knot it again.
– Cut through the yarn loops only. Be careful not to cut the tails.
– Trim the top of the pom down flat and close to the center, while leaving the sides long and a little unkempt. You should end up with a little sun burst center that mimics the look of the center of an anemone flower.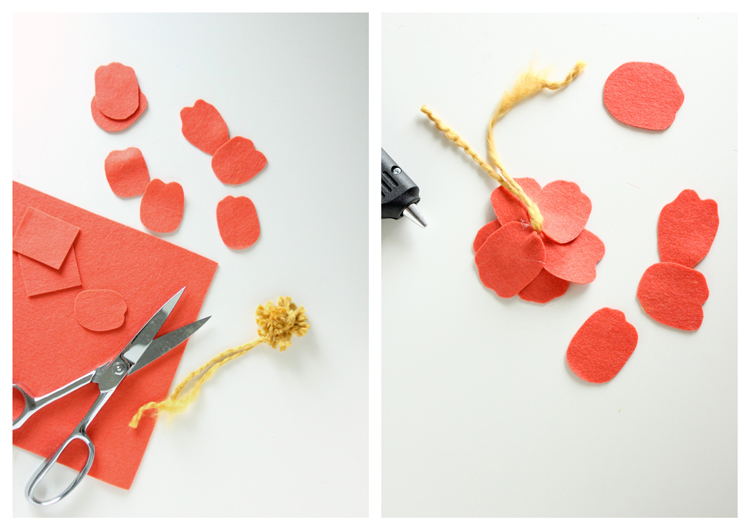 2. Cut about 10, 1.75″ x 1″ felt petals with wavy tips.
3. Glue the petals around the pom center in a staggered manner.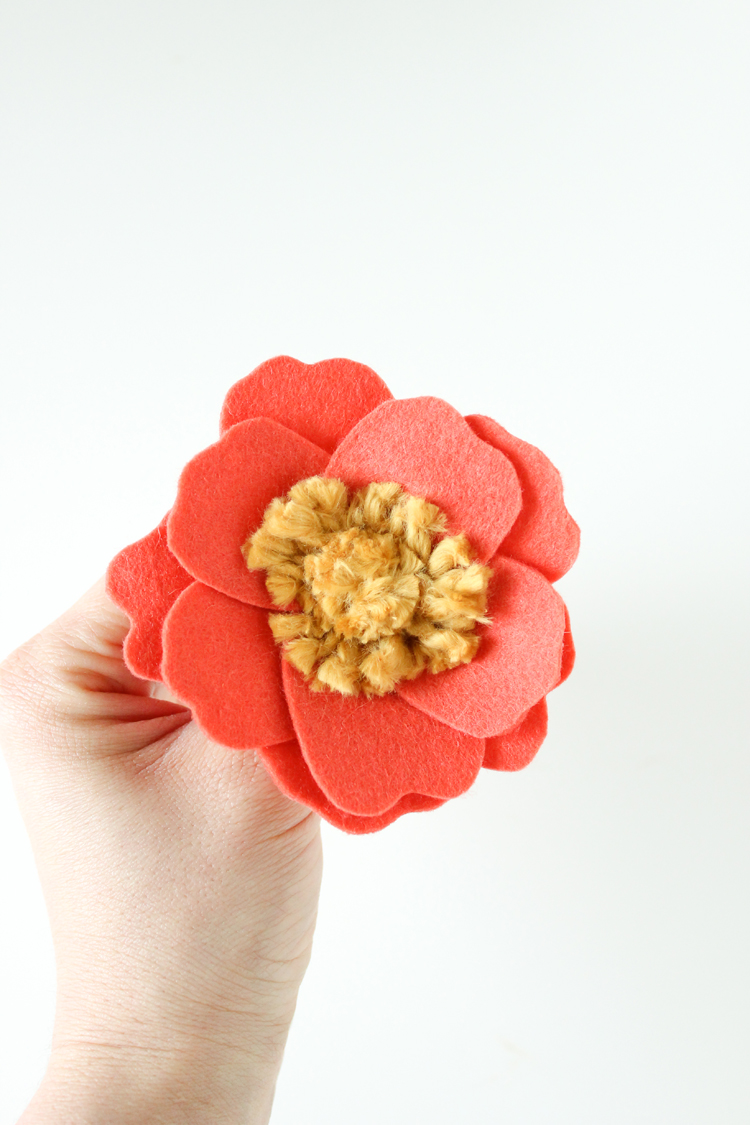 Done!
Add leaves and/or a clip if desired.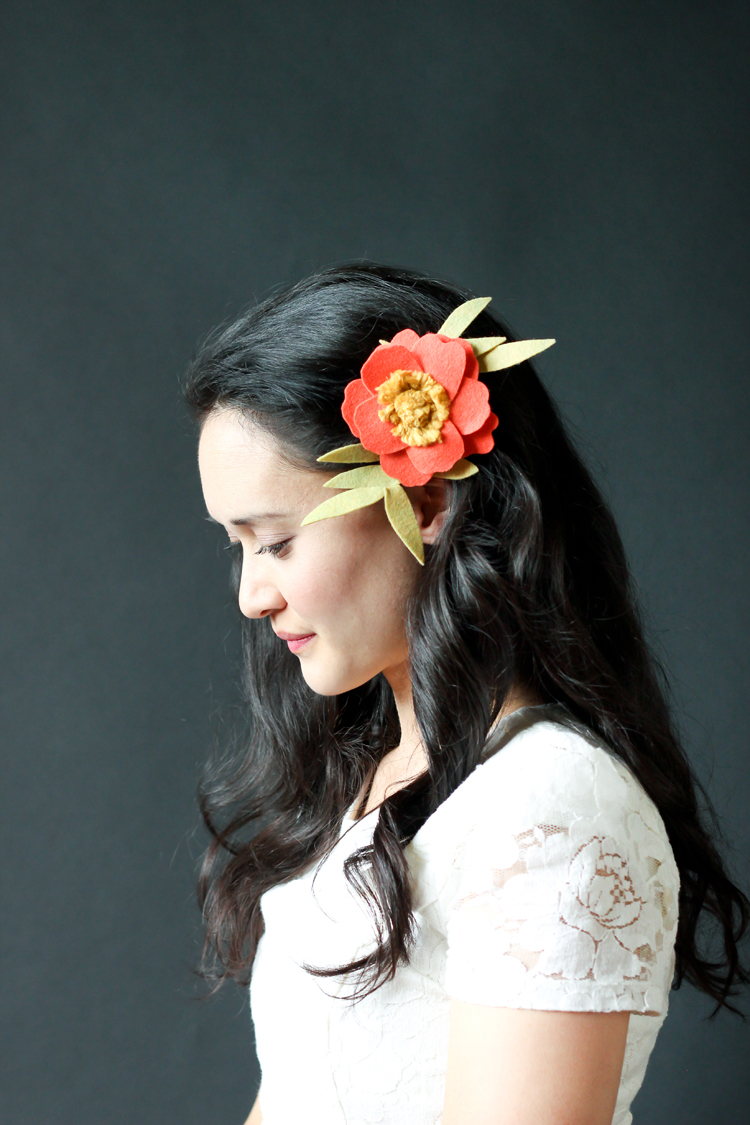 For more felt flower inspiration and how to's visit HERE.