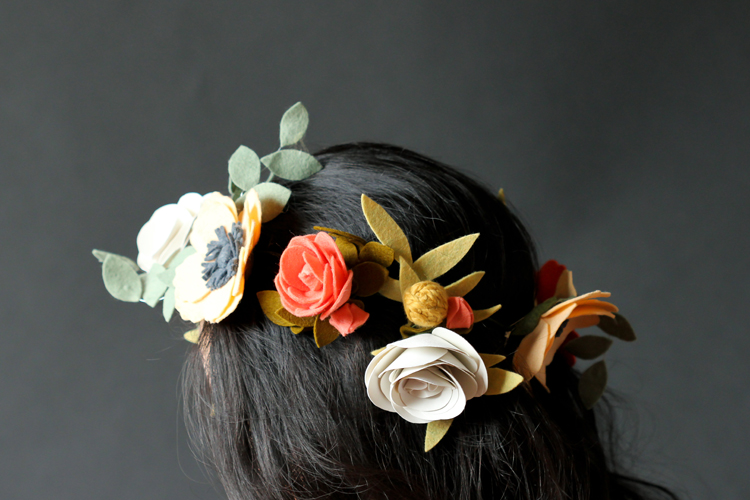 Spring is in full bloom here and all the flower lined sidewalks make me so happy!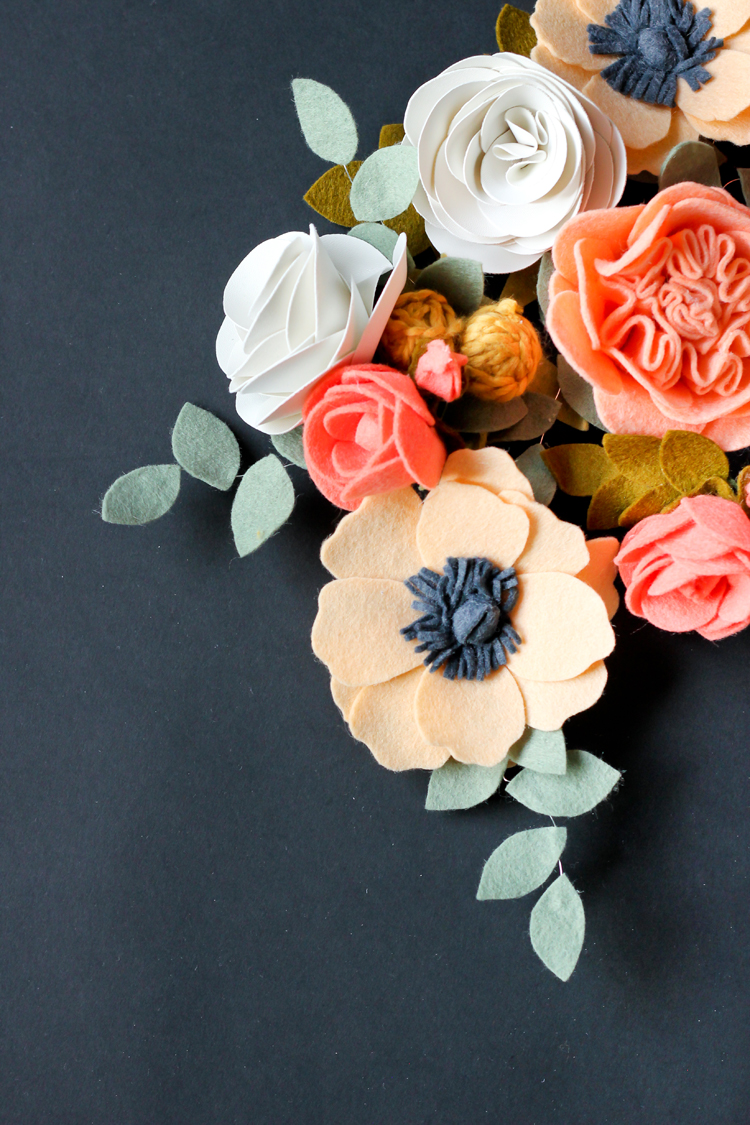 With spring flowers on my mind, I pulled out some felt and decided to craft some up some of my own and make a flower crown.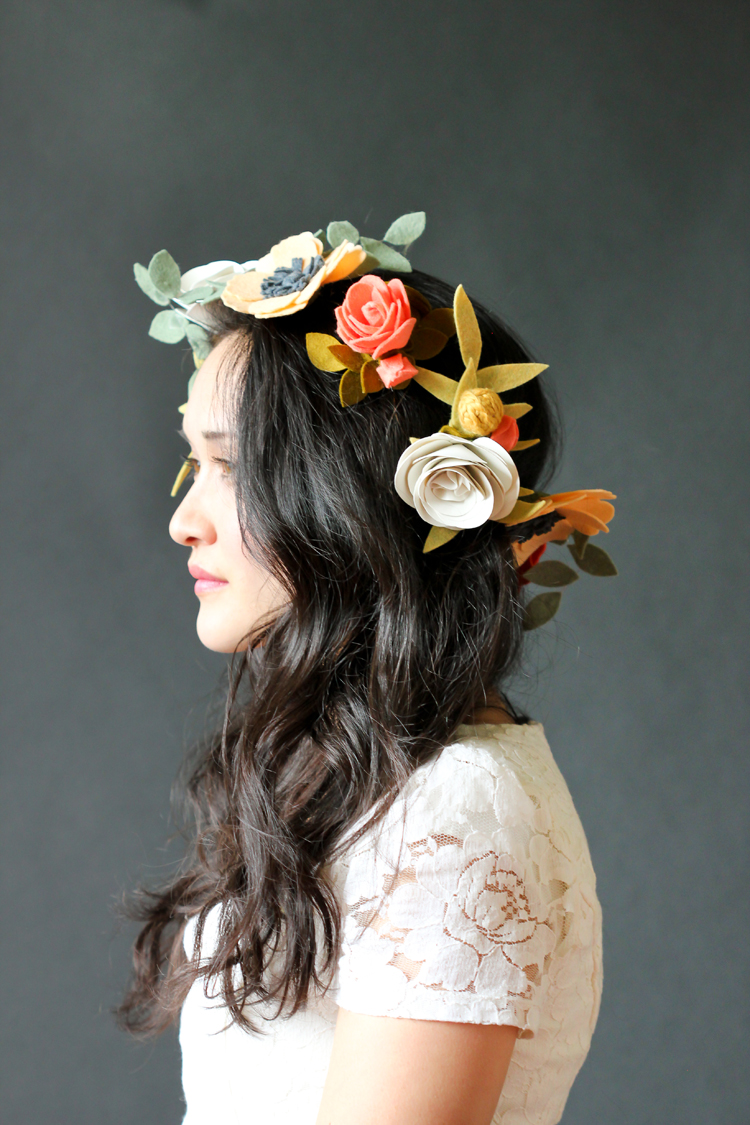 There's something so quintessentially spring-y, summery, and girly about wearing flowers in your hair. Amirite?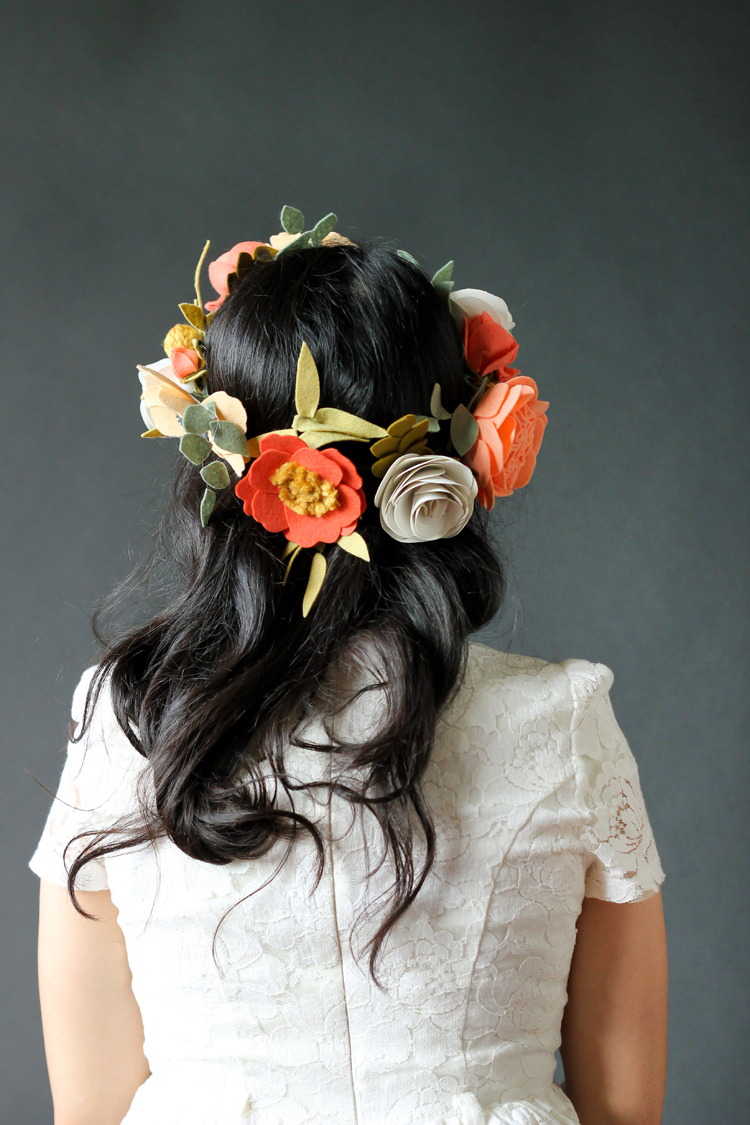 I started with most of the felt flower tutorials from Something Turquoise and about two flowers in, I decided this was way too much work for one flower crown that may only get worn a few times.
So instead of gluing them or wrapping them directly into the crown, I made a bunch of flower clips that could be clipped into the crown.
That way you can clip them all to the crown,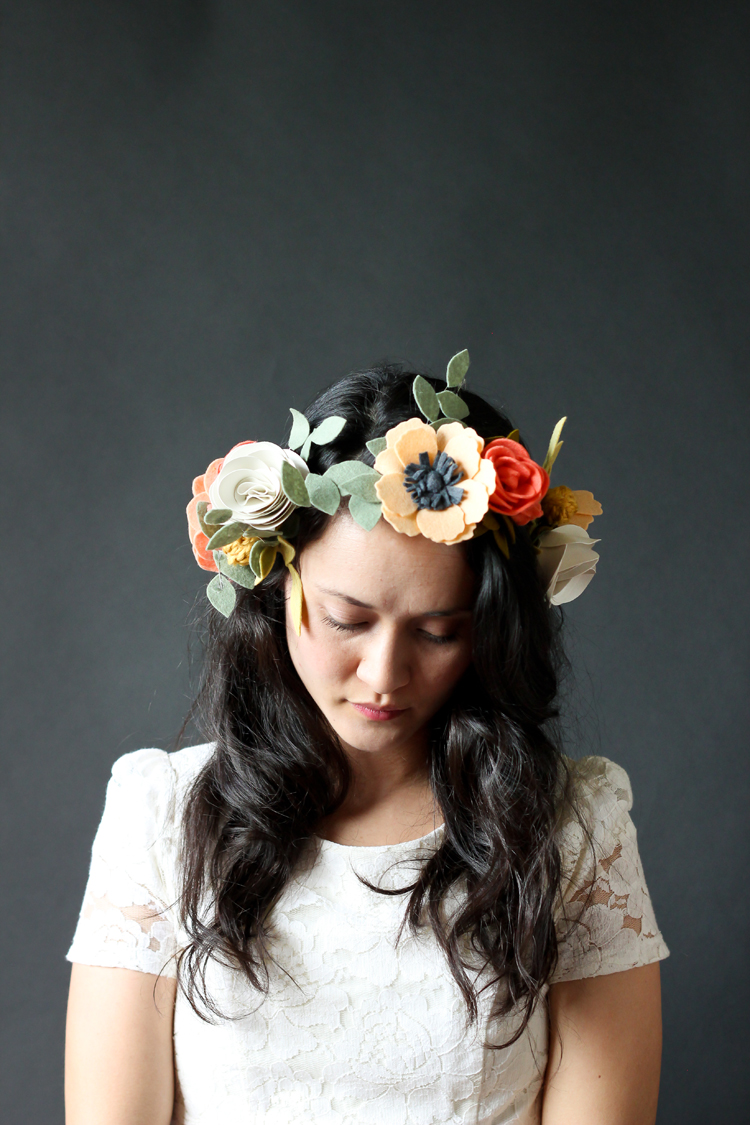 …or just a few.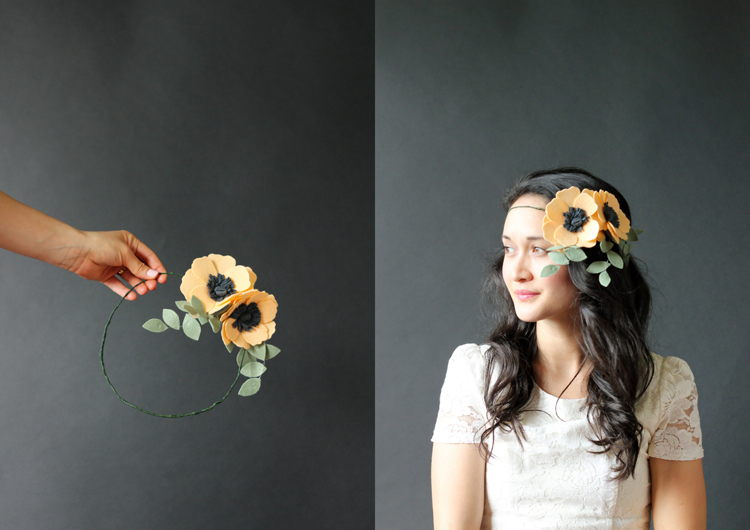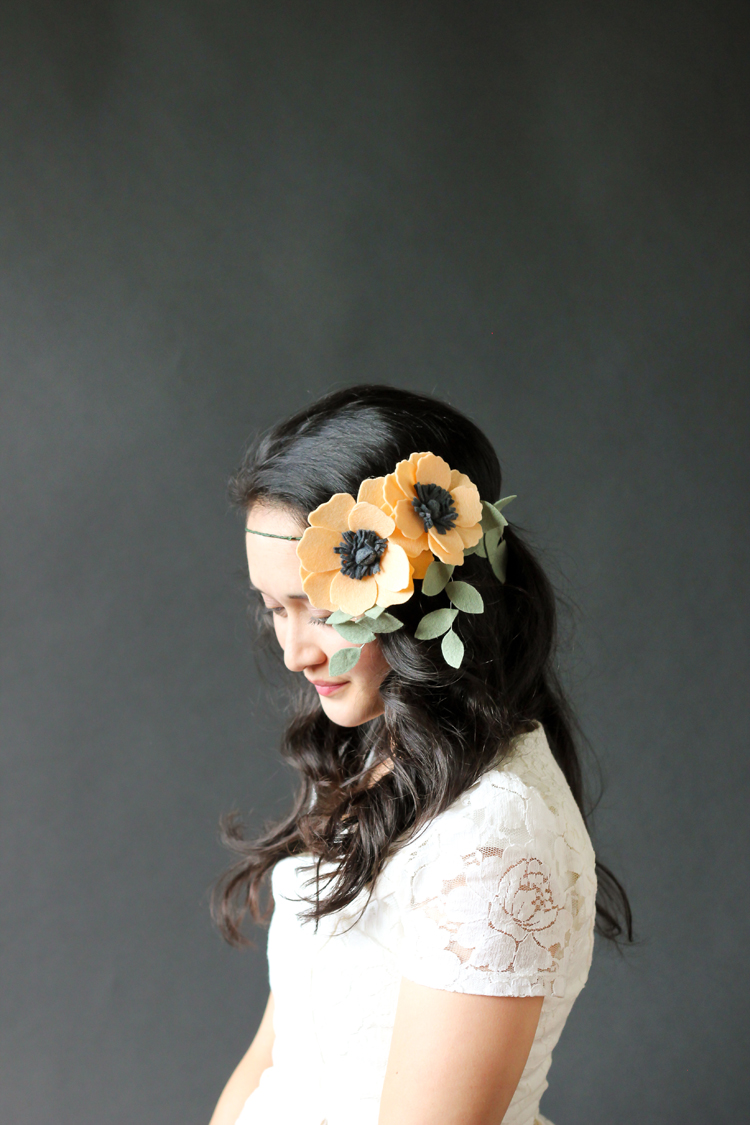 Or… just wear a single flower clip.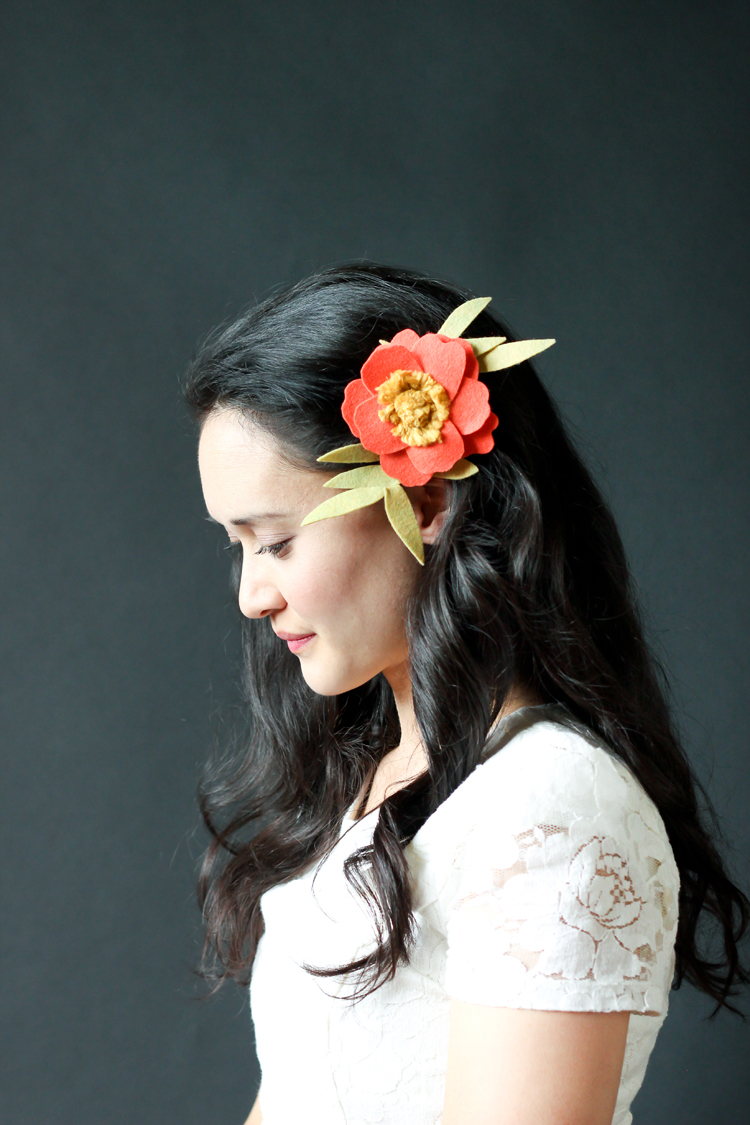 It's up to you!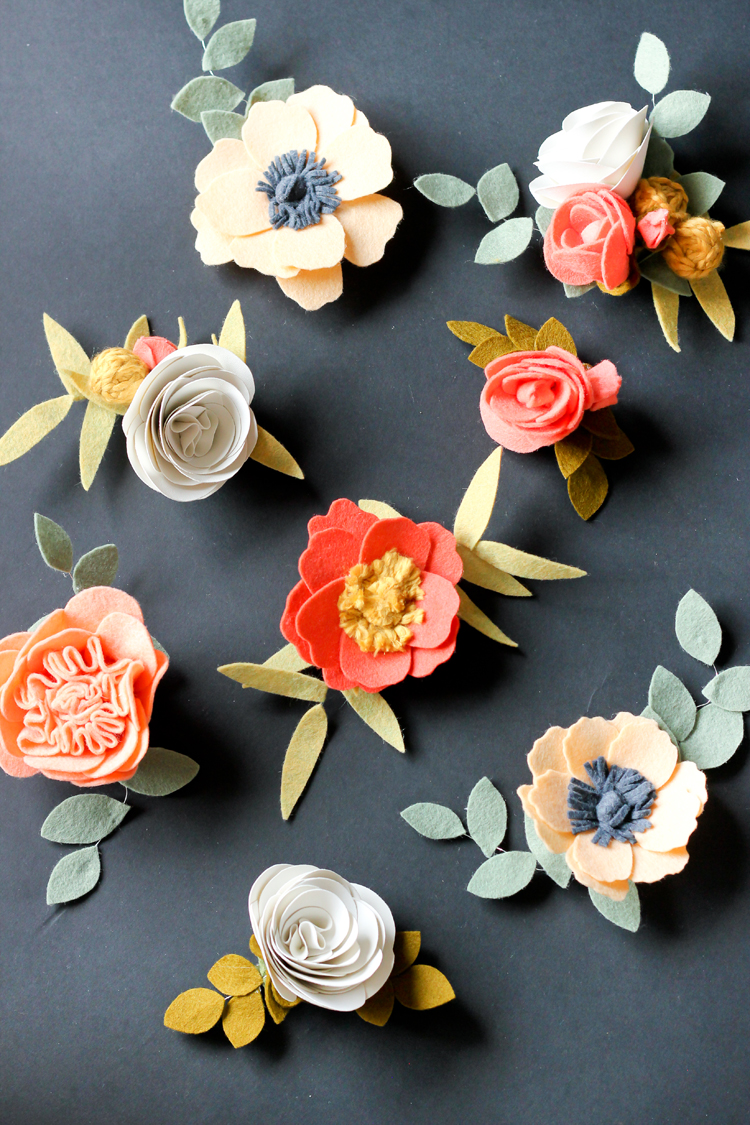 They would even make a pretty table center piece if clipped into a basket somehow. So many possibilities…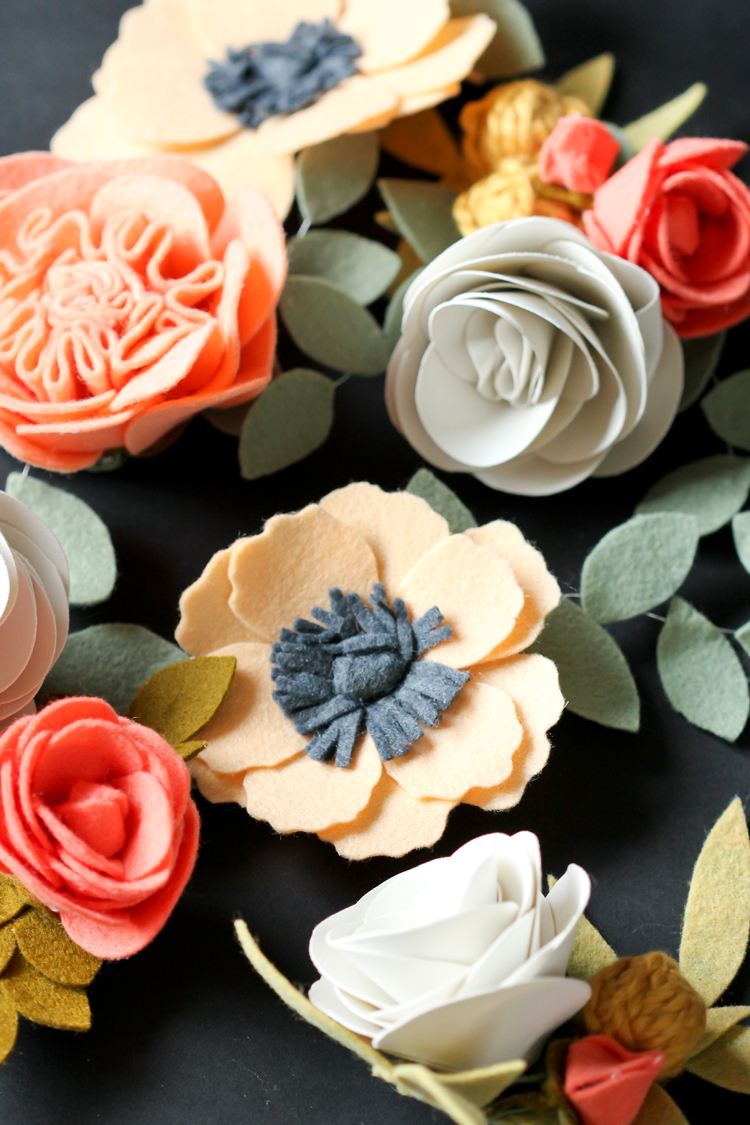 A lot of work and thought went into these flowers even though I mostly used existing tutorials.
To help simplify and organize things, I've created separate posts that list all the felt and material details, the tutorial links, and some tutorials of my own…
Go HERE for links to felt sources and each tutorial that I used.
Go HERE for a tutorial for the pink and yellow anemone flower.
Go HERE for yarn billy ball flower tutorial.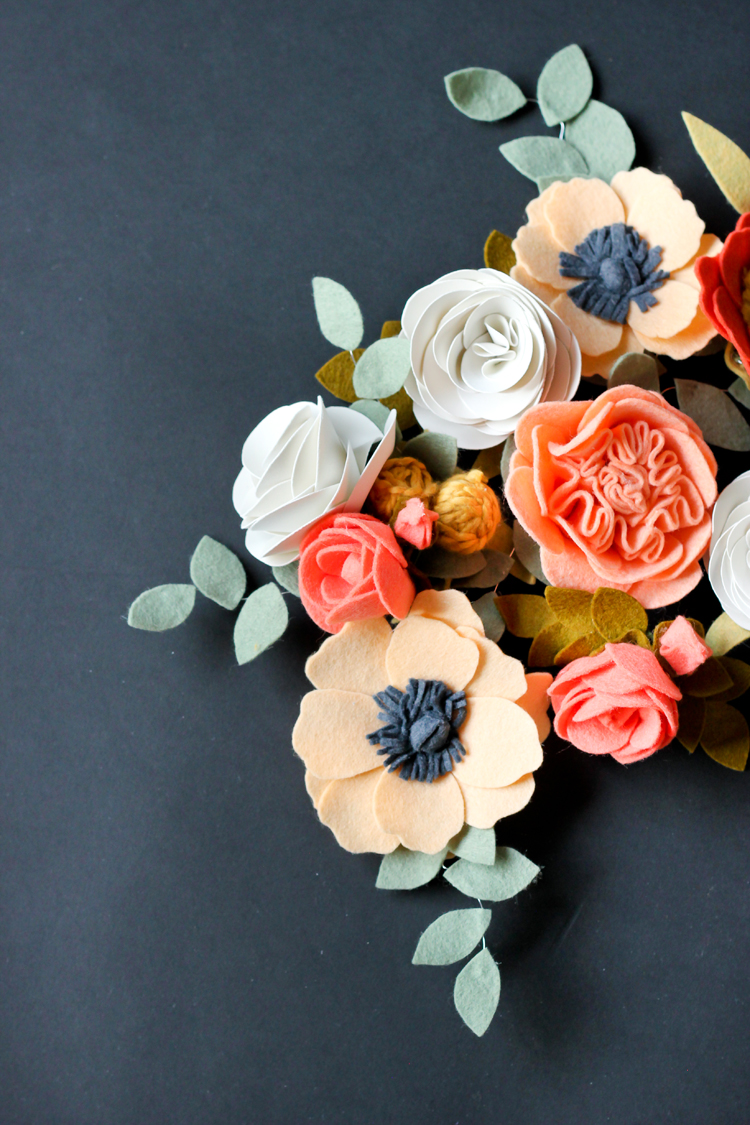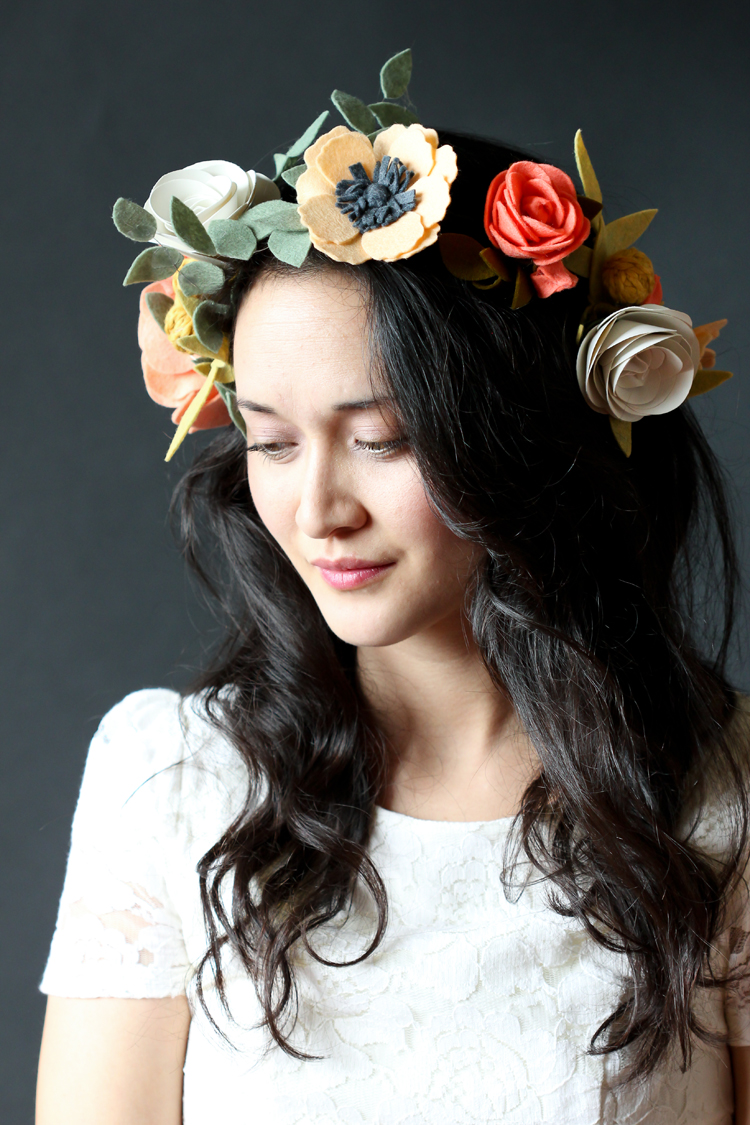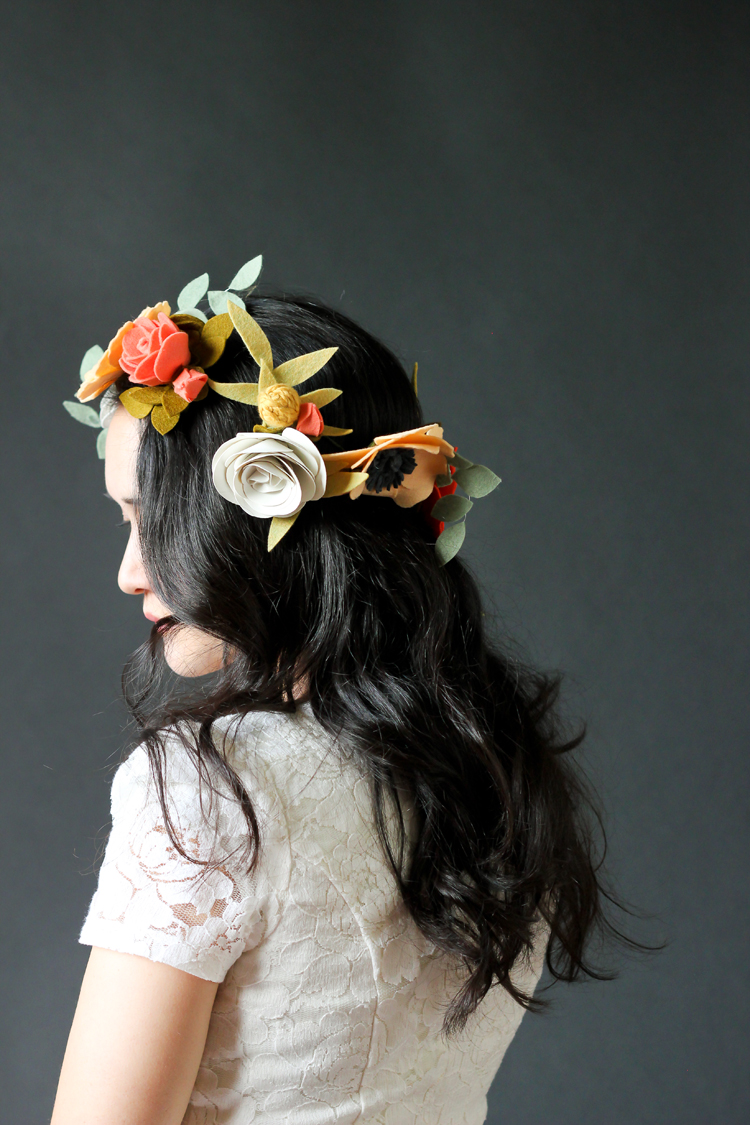 It is a time intensive craft, but so beautifully satisfying.