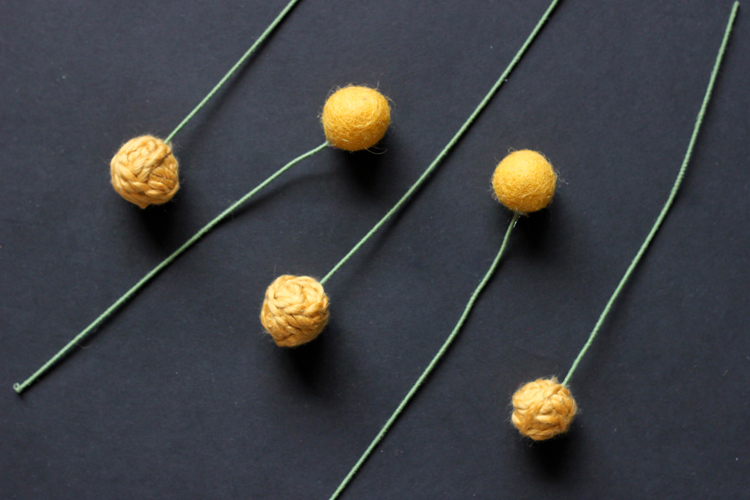 When making my felt flower clips and crown, I wanted to make some felt billy ball flowers to add some pops of yellow.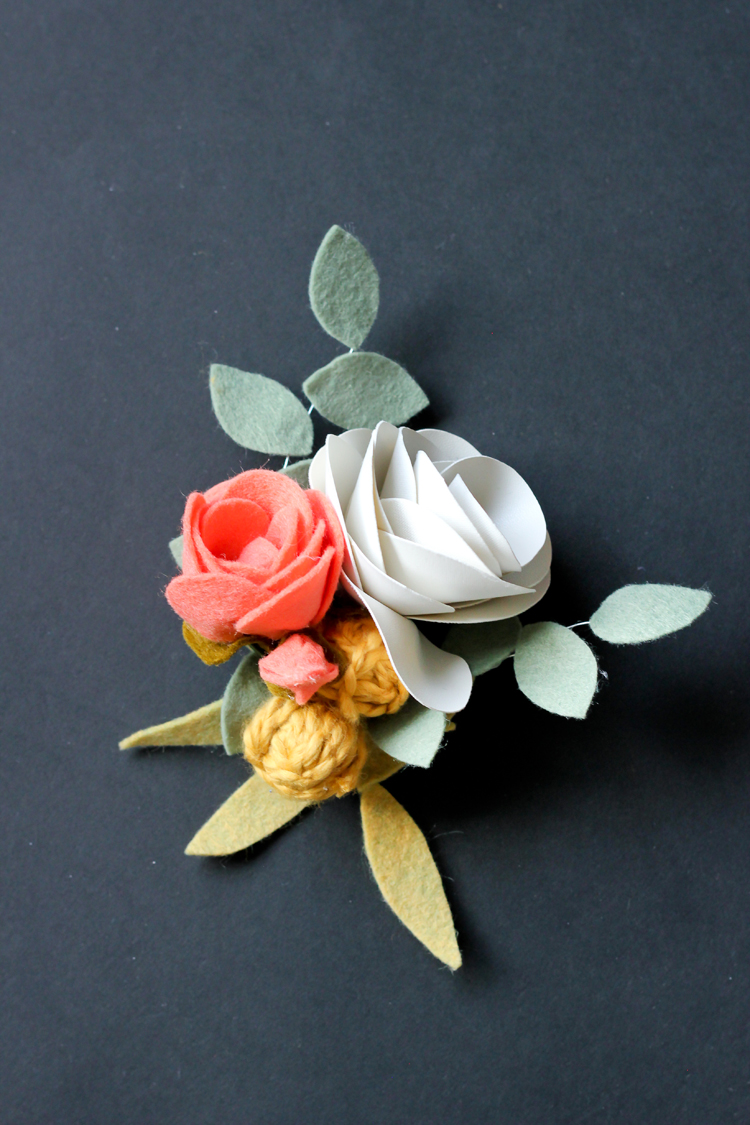 I had a couple of pre-made felt wool balls on hand and whipped two up lickety split with Something Turquoise's easy tutorial.
I wasn't satisfied with just two though and didn't have any more felting wool to make more balls. So I grabbed my some yarn and improvised.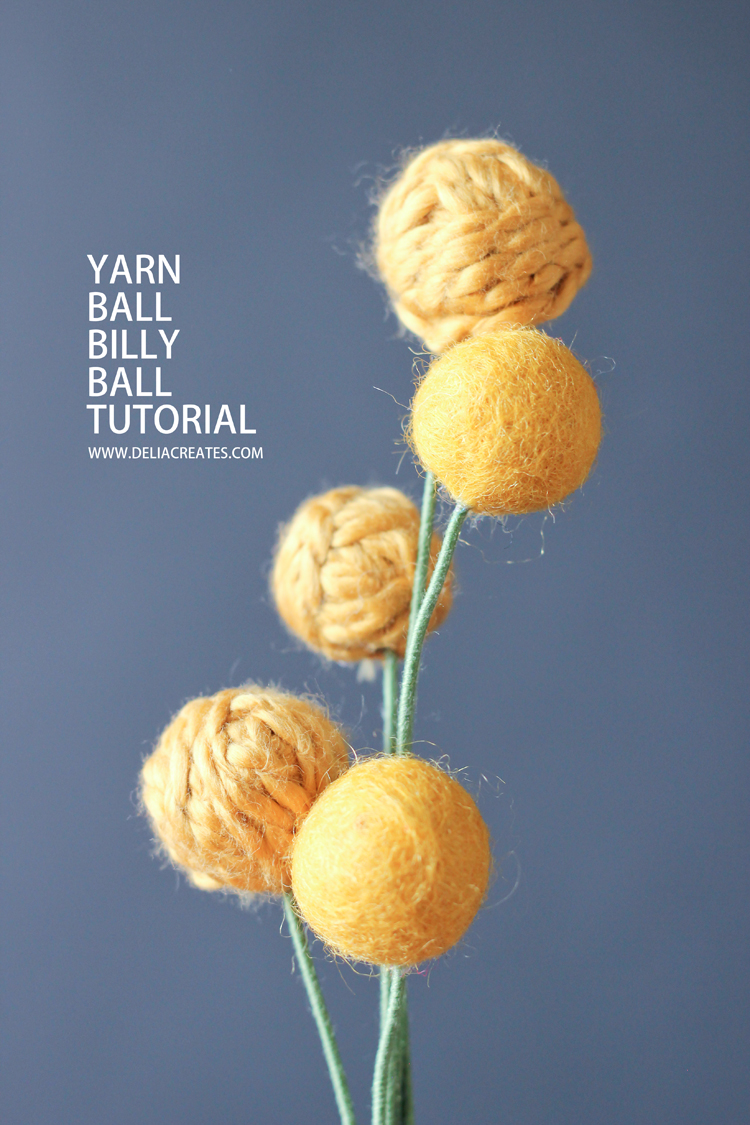 And then fell in love with the resulting texture of the finished flowers!
They are exactly what they look like…just little balls of yarn.  I thought about making some little pom poms, but I think the wrapped yarn looks more unique.
The trick is to use a natural fiber like a wool yarn or cotton yarn. I used Lion Brand Nature's Choice Organic Cotton Yarn. It's slightly wavy texture is perfect for this project.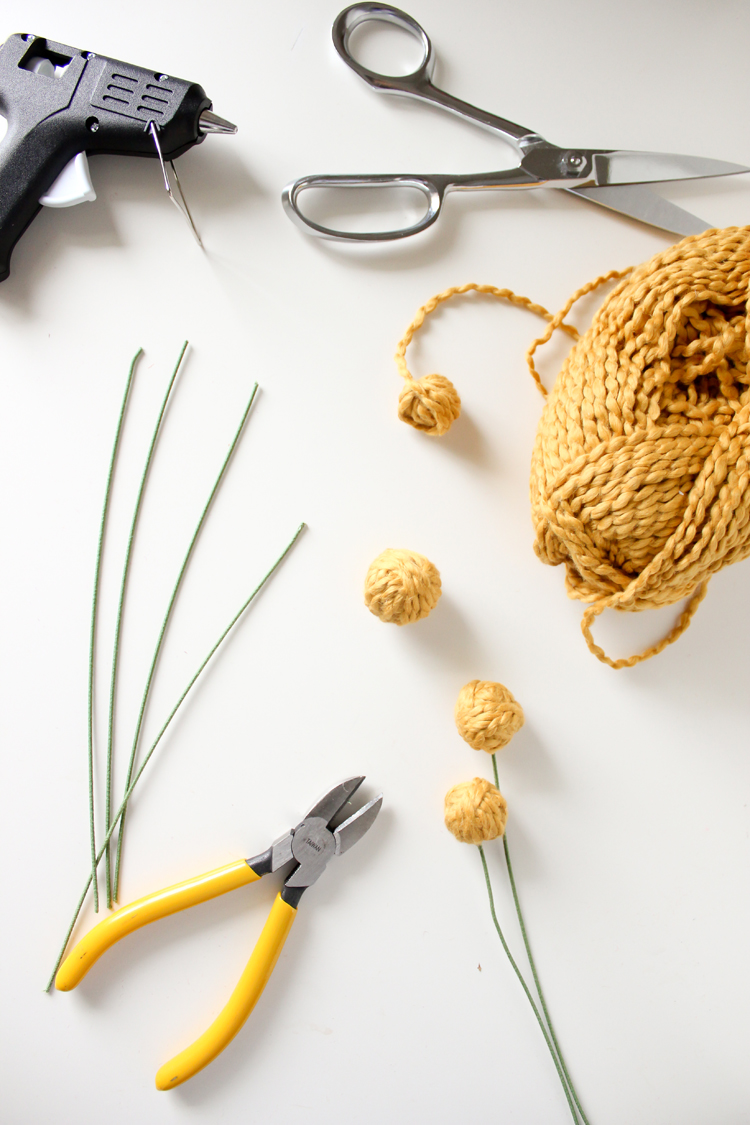 MATERIALS
yarn (see notes above)
18 gauge floral wire stems (I used green wrapped stems from Jo-Ann)
Wire cutter
Scissors
Hot glue
1. Wrap the yarn into a small ball with a diameter of about 1 inch.
2. Cut it from the skein.
3. Apply a small amount of hot glue to the tail of yarn and secure it to the ball.
4. Apply a bead of hot glue to the end of a wire stem and press it in between the strands of yarn.
5. Pinch the yarn up over the stem and hold in place until the glue is cooled.
6. Cut the floral stem to your desired length with wire cutters.
Simple as that!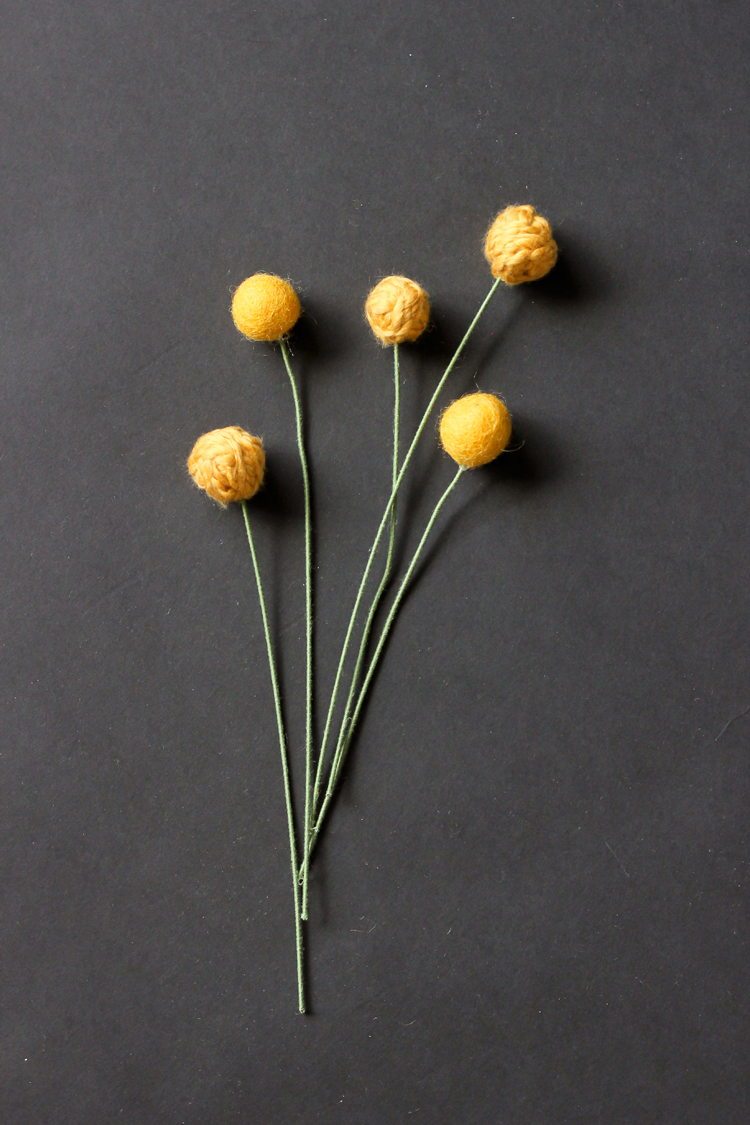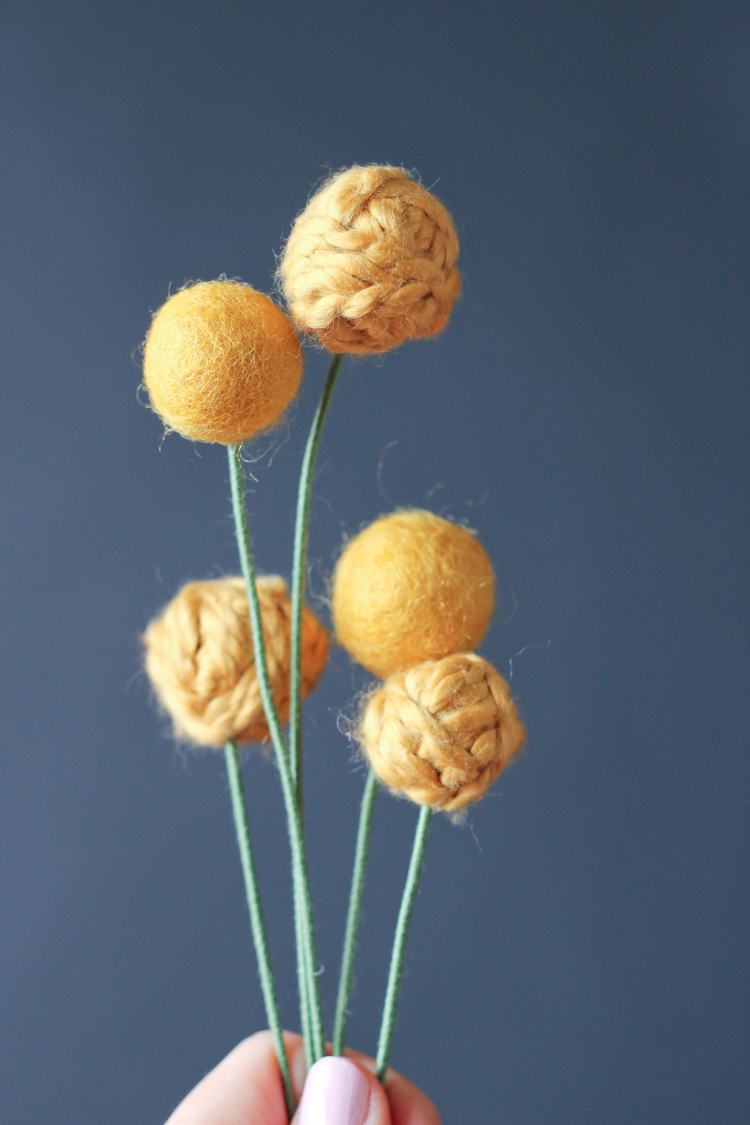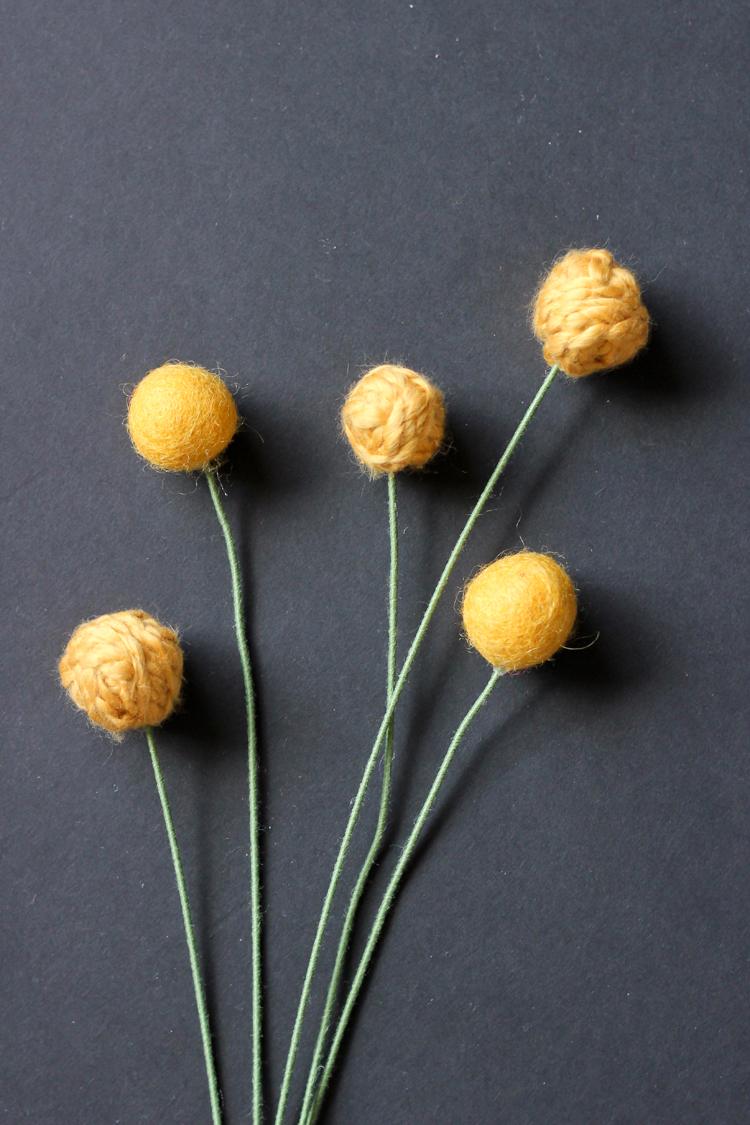 Make a vase of billy balls, or put them in an arrangement. They make the perfect little accent flower for almost any project!