Now that the glitter and tinsel has settled from the holidays, it's time to write thank you cards!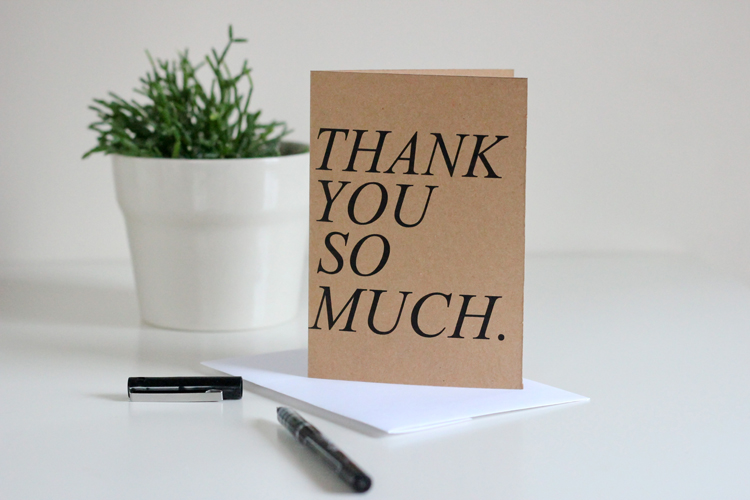 I am a big believer in snail mail thank you cards, so I've whipped up a couple of printable cards for you (and me)…
I like to keep them simple, because that's how I roll.
The plus side, is that when they are simple, you can dress them up  or customize them any way you want…with type of paper or even with paint.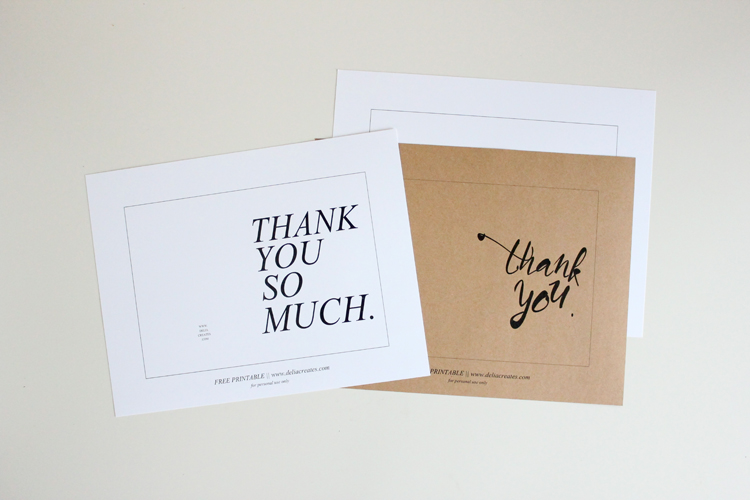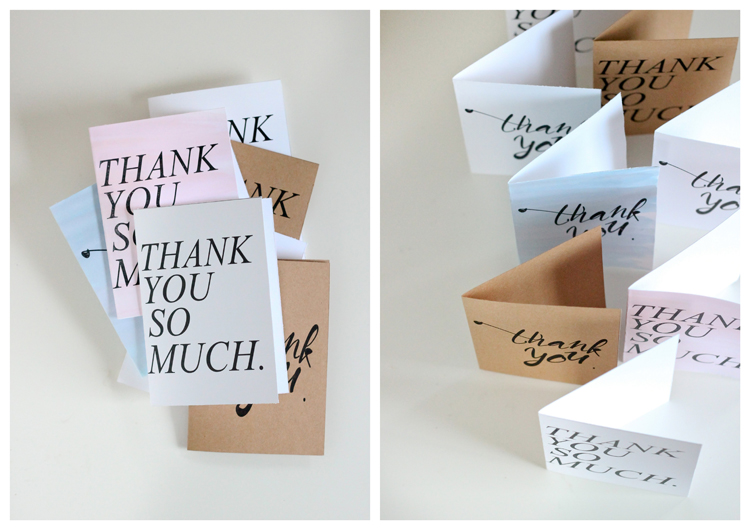 The cards are sized to 6 x 4.5 inches. This fits "social envelopes" which you should be able to find in packs at most stores. I like to buy the Ampad brand with release and seal flaps.
Licking envelopes always reminds me of that Seinfeld episode when George's fiance dies from licking toxic adhesive on her wedding invitation envelopes. No death by envelopes with release and seal. 😉 (BTW…I'm kidding. I do not have an unrealistic fear of envelopes or anything. ha. But I really do think of that episodes when I lick envelopes. Poor Susan.)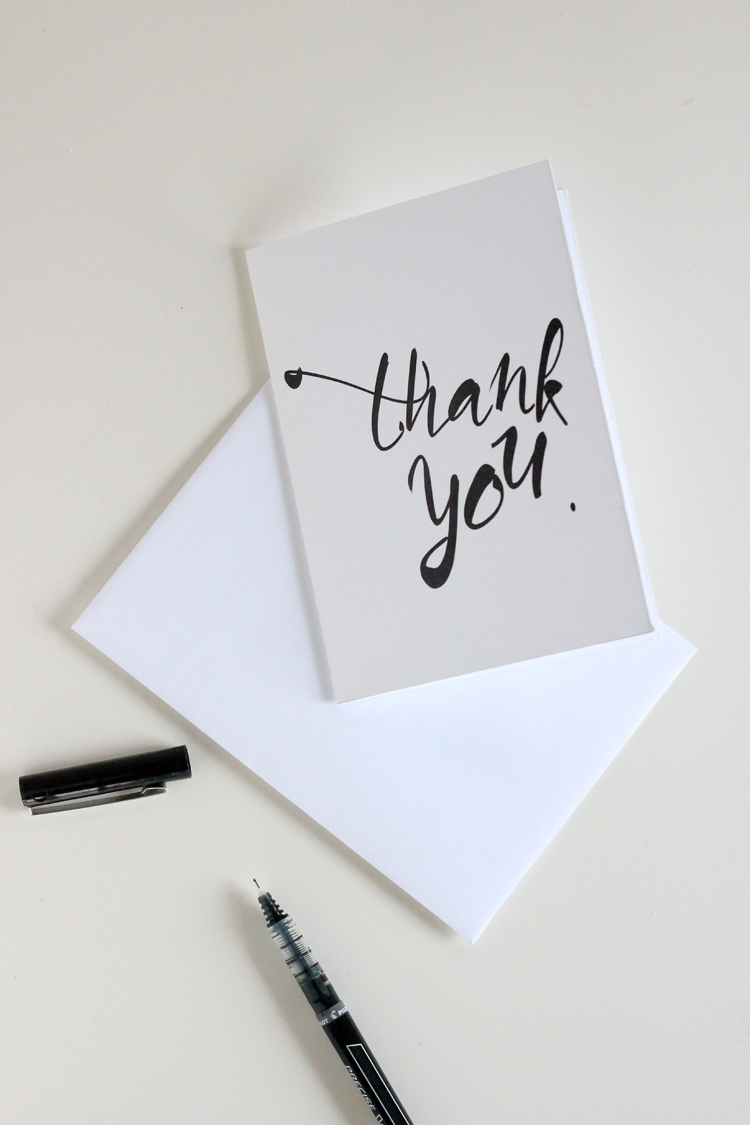 Ready to get your thank on? Click on the links below.
Please Note: These are free printables and are for personal use only.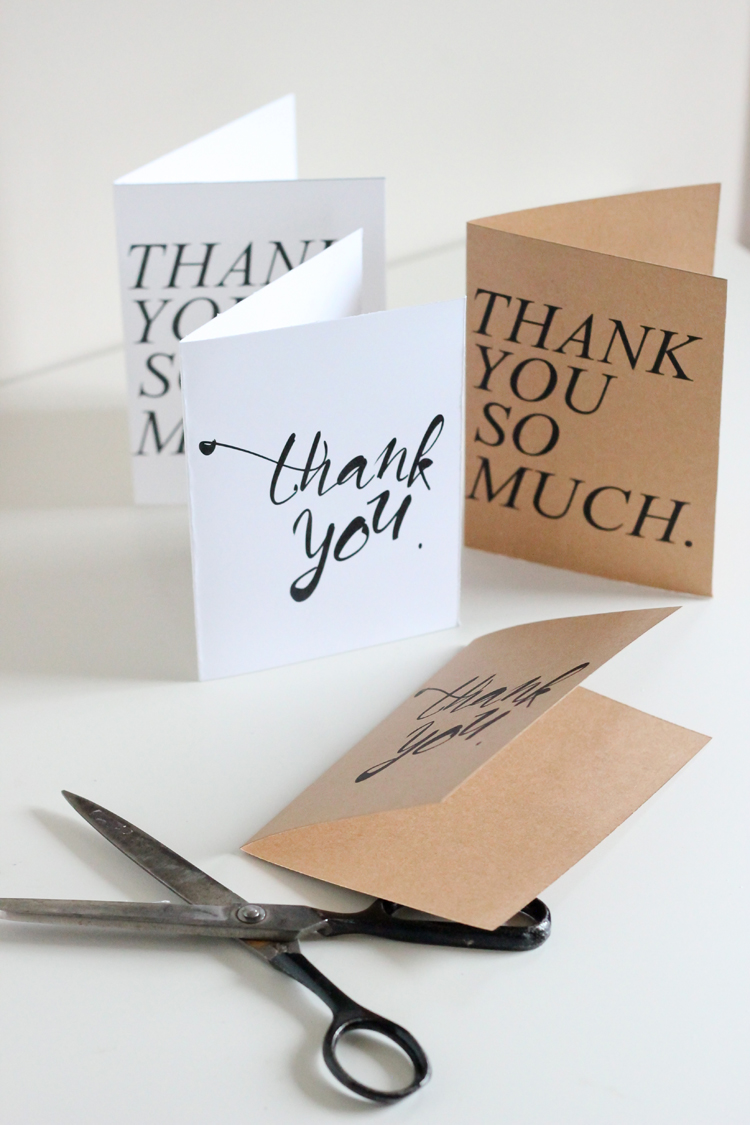 Print the cards out on the heaviest cardstock you can find. I like to get them printed at a print shop (UPS Store, FedEx, etc. works too). Ask them for their heaviest paper. My white cards are printed on 100 pound paper. The Kraft paper is not as thick. It still works, but doesn't feel as impressive as the 100 pound.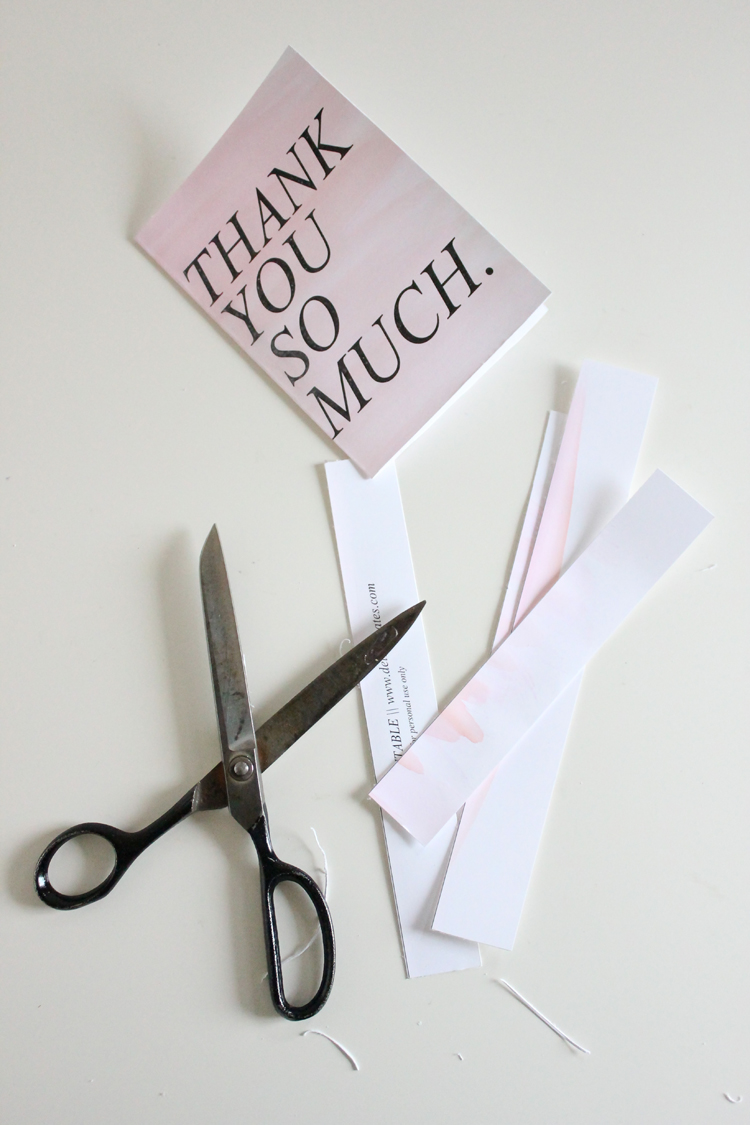 Cut, fold, write, done!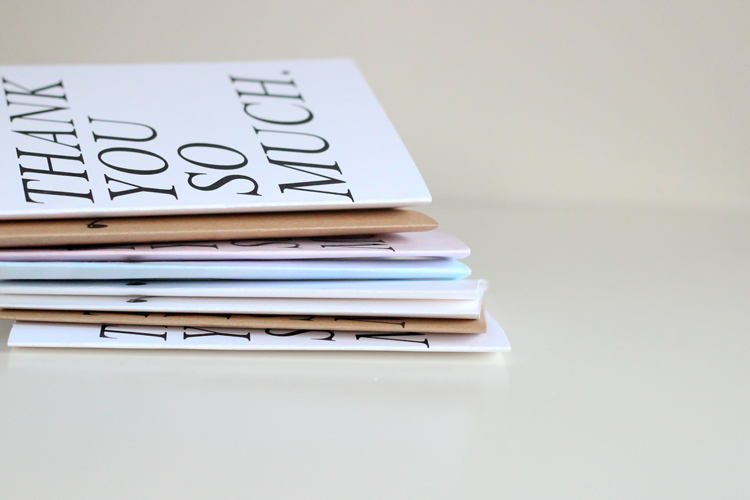 For more free printables go HERE.
Font Sources: California Harvest // Aparajita (standard font in Illustrator)