One of my favorite holiday chores is taking the tree trimmings and turning them into a wreath for our front door. The amazing pine smell, the sticky sap…makes me feel all nostalgic and like the season has finally arrived!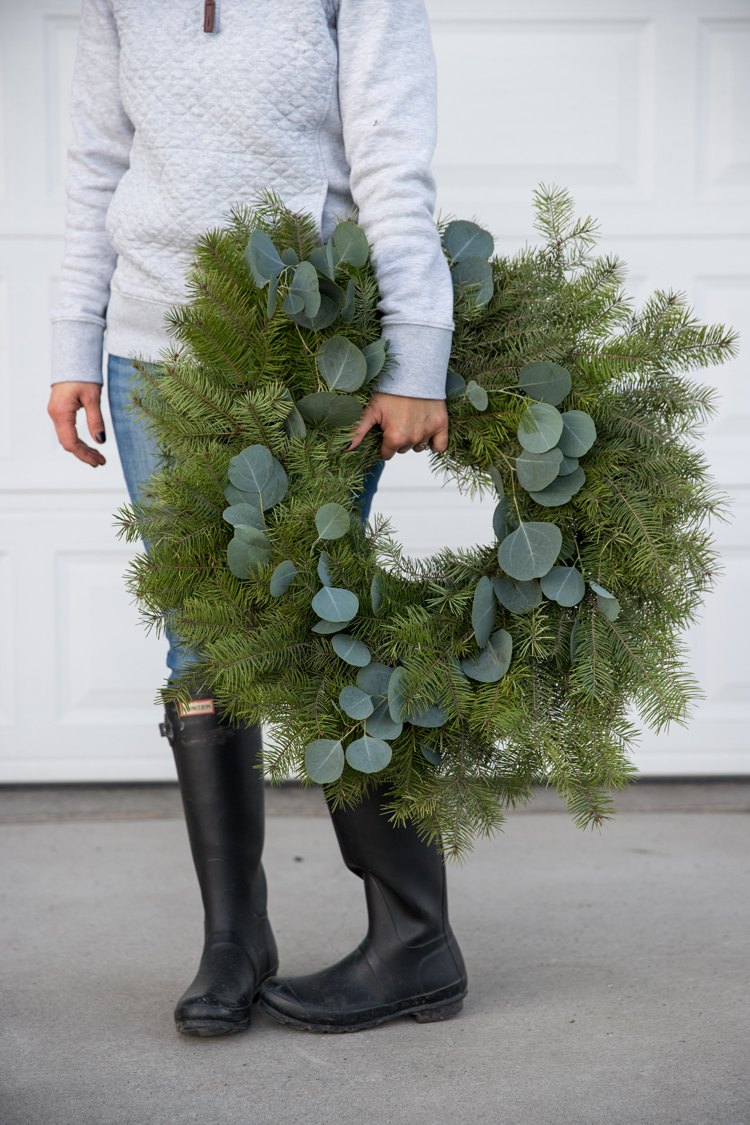 It also feels like such a fancy, elegant, Martha Stewart-y thing to do, but it's SO easy!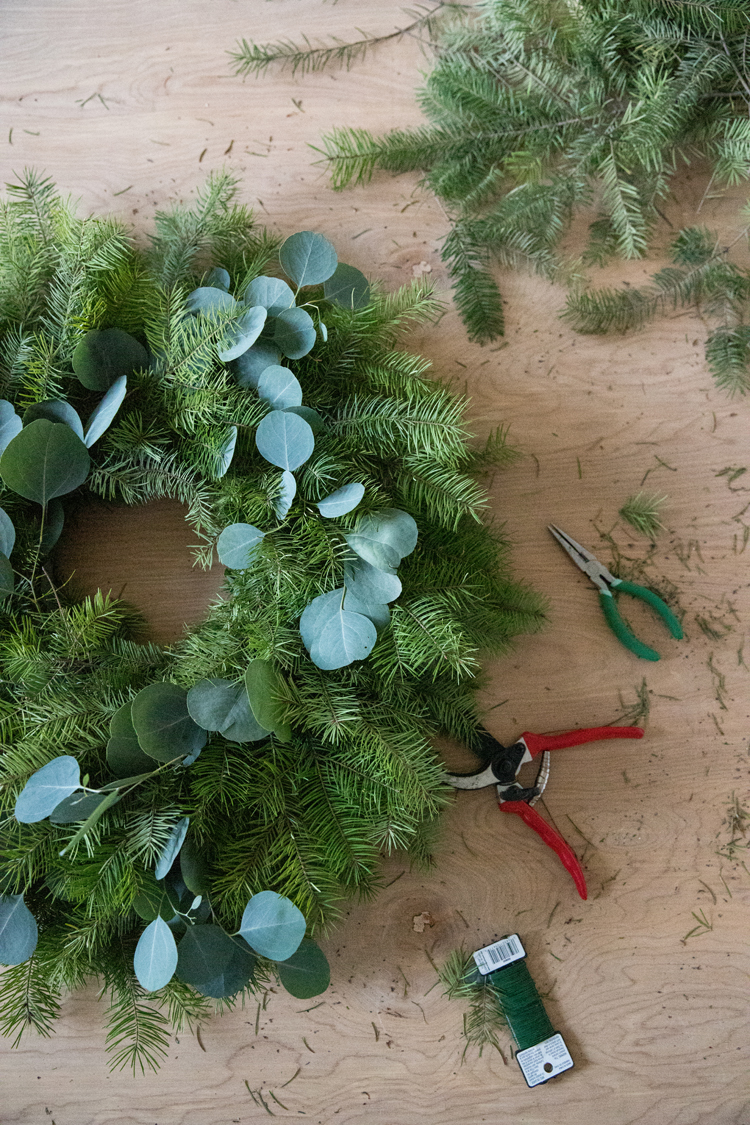 I made a quick video that shows you how to put one together, but I've also written the instructions below if you need clarification.
Note: Once you scroll past the video, it should pop to the side of your screen so you can read while you watch.
VIDEO TUTORIAL
MATERIALS
pine branches*
eucalyptus**
pruners
floral wire
wire snips
wire wreath form
Material Notes:
*We got our tree for $5 through the forest service. We got a tree slightly taller than we needed, so we could use the leftover branches to make our wreath.
**One $4 bunch of eucalyptus from the grocery store was plenty for this wreath.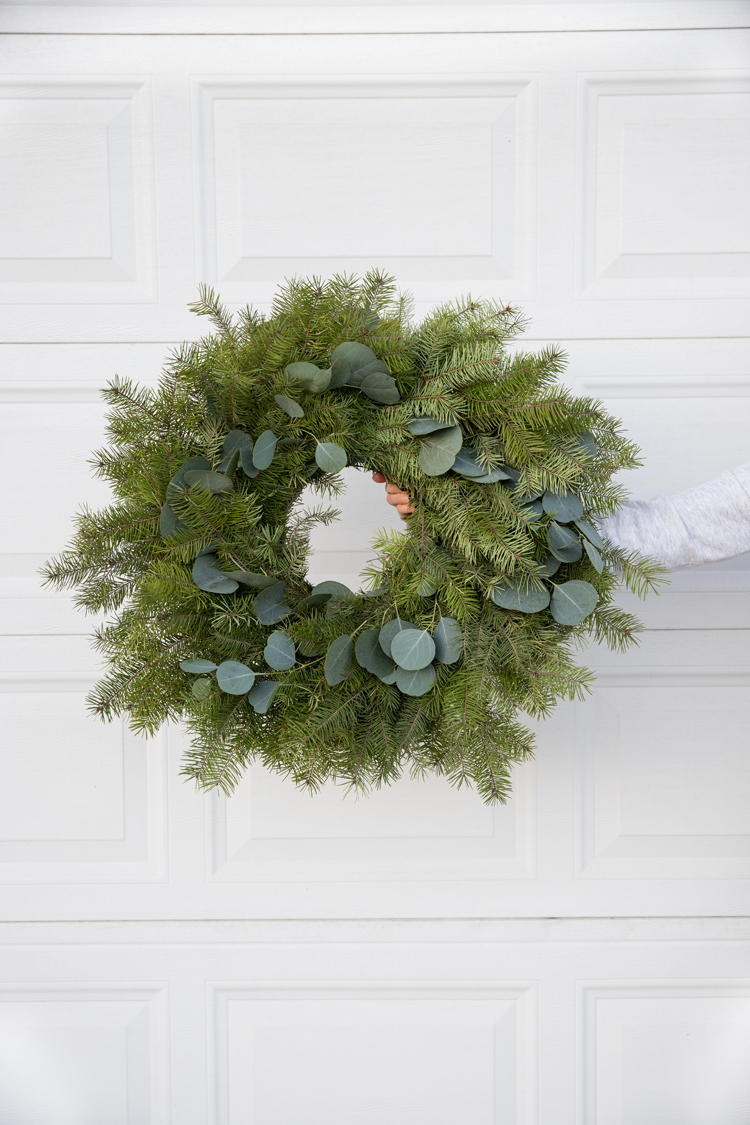 INSTRUCTIONS
Trim greenery into manageable sized stems with pruners.
Soak your greenery in water for about an hour. This will allow it to stay fresh for longer.
Create bundles of pine and eucalyptus branches and secure the bottoms with floral wire. I made ten bundles.
Place a bundle in the curve of the wire wreath form and secure it to the bottom of the form with floral wire. Place another on top of the bottom of the last bundle and secure it in the same way. Continue this process all the way around the wreath, until you get to the where you started.
Lift the top of the first bundle and tuck the last bundle under the first.
That's it! Enjoy!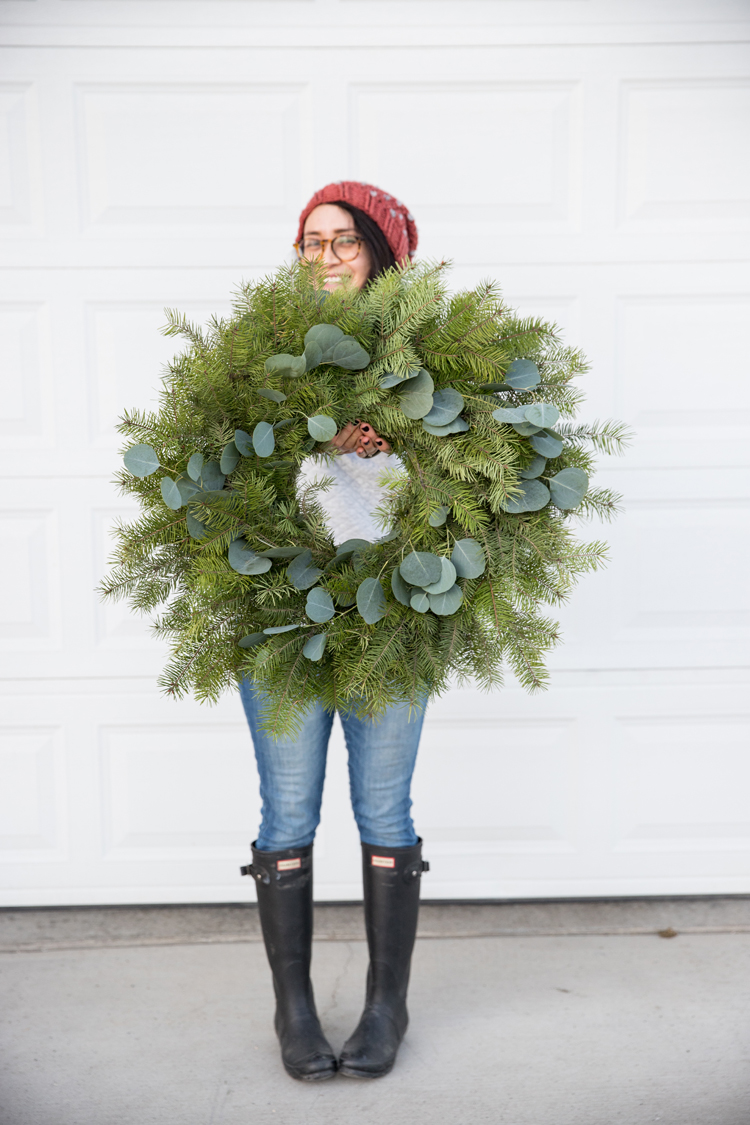 TIP: To keep your wreath fresh, give the back a spritz of water every few days. They will last longer if kept out of direct sunlight and if kept outside in cold, wet weather. Indoor wreaths dry out faster, so you may want to spritz them more often.
If you make your own they usually fare better in general though …and if they dry out a bit they should be fine. If you look at the wreaths from the store you may notice that they already look a little dried out. 😉