With St. Patrick's Day around the corner, I thought I would get my green and gold on today.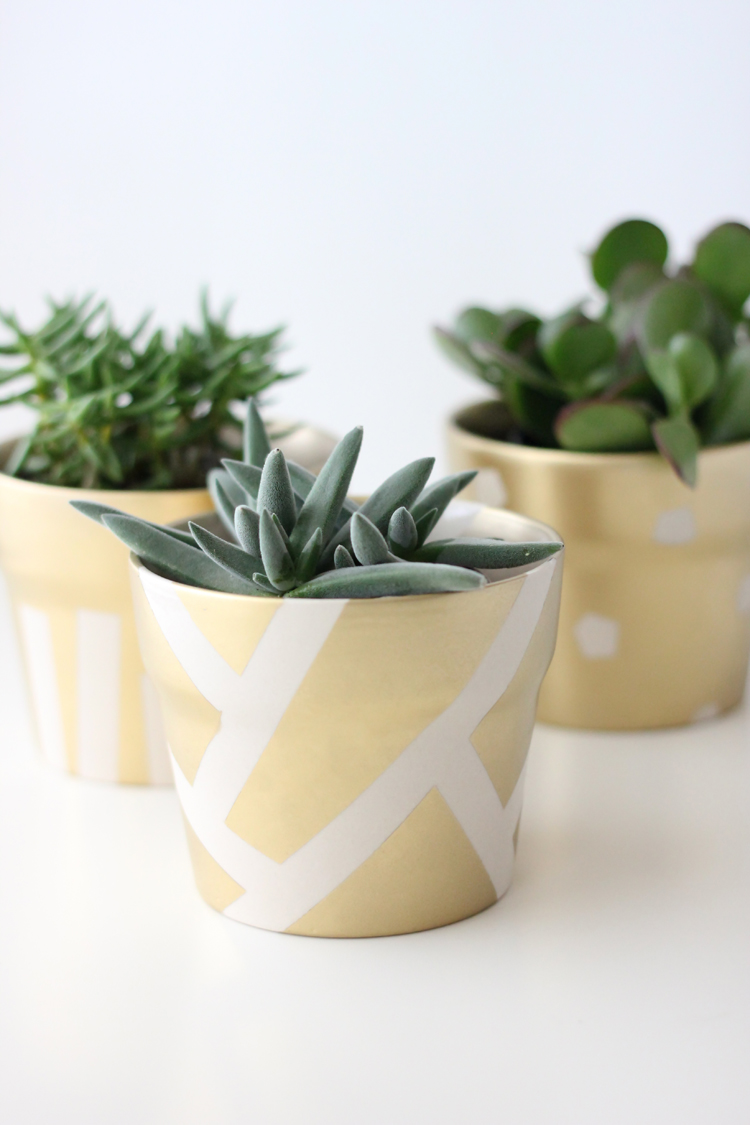 I think that St. Patrick's Day is one of the those holidays that is easy to go tacky with.
Today's project steers clear of that. It's still festive…what's not festive about a pot of gold with a lovely green treasure inside? ;)…while still being elegant, and lovely enough for year round decor.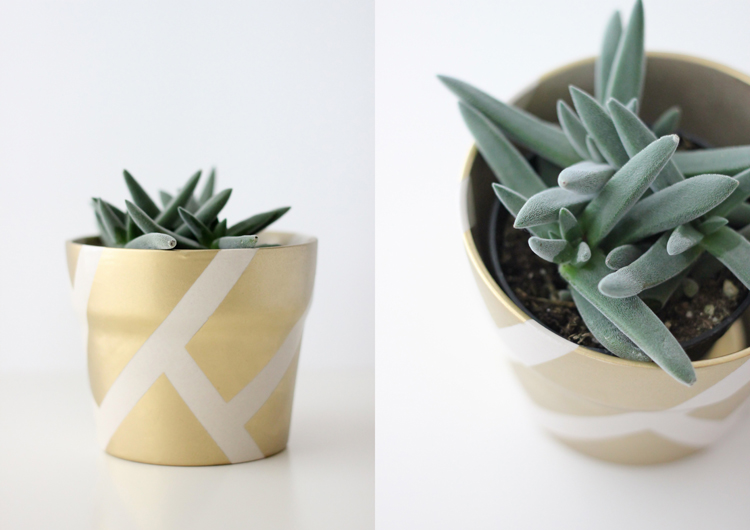 It's fast and simple too. My favorite kind of project!
Grab some pots and plants. I found these pots at IKEA for 50 cents a piece. The succulents are from Home Depot, although IKEA sells them too.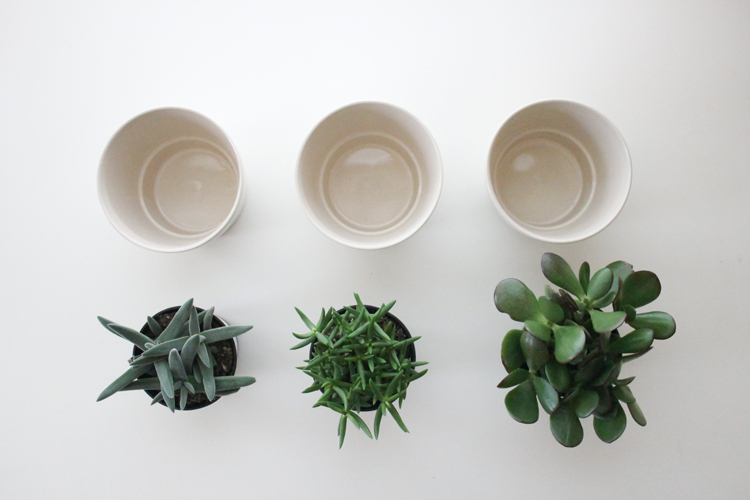 Now…hold it. You may be wondering why I am not using a pot with proper drainage at the bottom. It is preferred if you do, but if your pots don't have holes at the bottom there are still some things you can do to make it work.  You can add some rocks to the floor of the pot before adding soil on top to help prevent the soil from becoming over saturated, or just plant as normal and be very careful to not over water. I have done the latter with great success. We live in a dry climate here in Utah, and I water my (other) succulents maybe every 10 days to two weeks in pots like these. I acknowledge that this wouldn't work everywhere.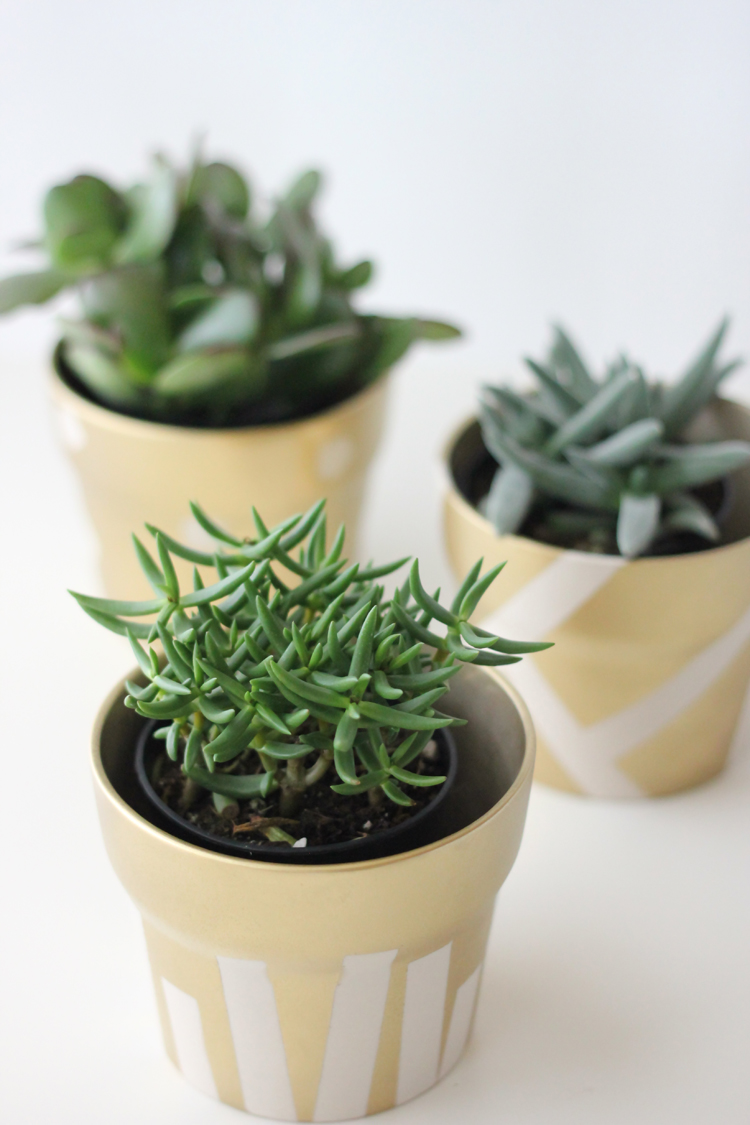 You can also keep your succulents in the pots they came in (as long as they are smaller than your decorative pots), nestle the plastic pots inside, and pull them out to water them as needed. I did this this time, because I plan on moving the succulents elsewhere later.
Okay…back to the project. 🙂
Tape off your pots with fun designs.
For the hexagon dot pattern, I took little garage sale stickers I picked up at the dollar store, and cut the rounded perimeter off in small sections. I just eye balled it, so my hexes are not perfect, but I like it that way…adds charm. 🙂
Once your pots are taped up how you like them, give the pots two nice even coats of gold spray paint. Let them dry fully.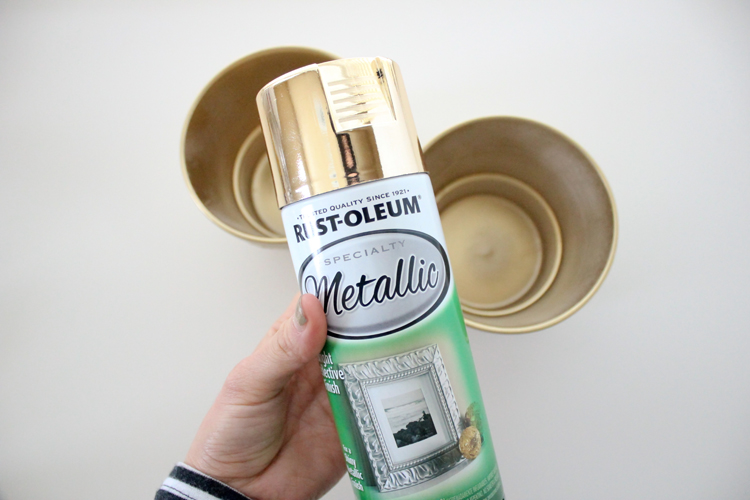 Pull off the tape and stickers.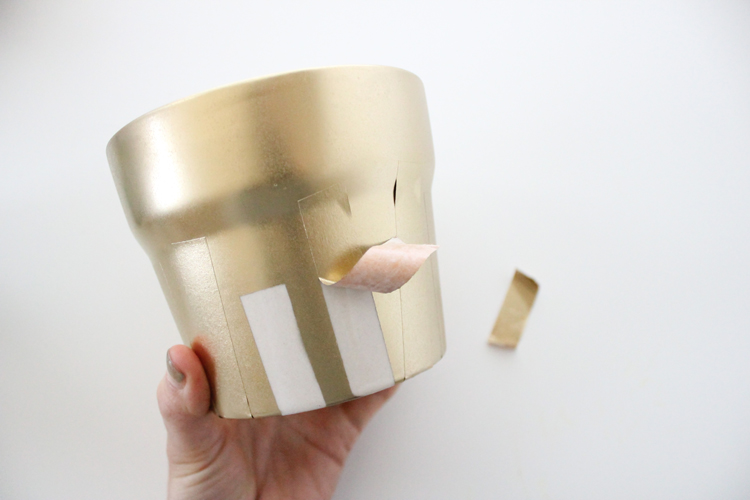 Now, they are ready to party! 🙂
They are perfect touch of green and gold to class up your St. Patrick's Day! ..or any day.  🙂