I am super excited to kick off Sew Caroline's new fabric line tour today!
In fact, I'm gleeful about it! 😉
Her new line, Gleeful by Sew Caroline for Art Gallery Fabric's Limited Edition Line, is exactly that. Bright, happy, and colorful!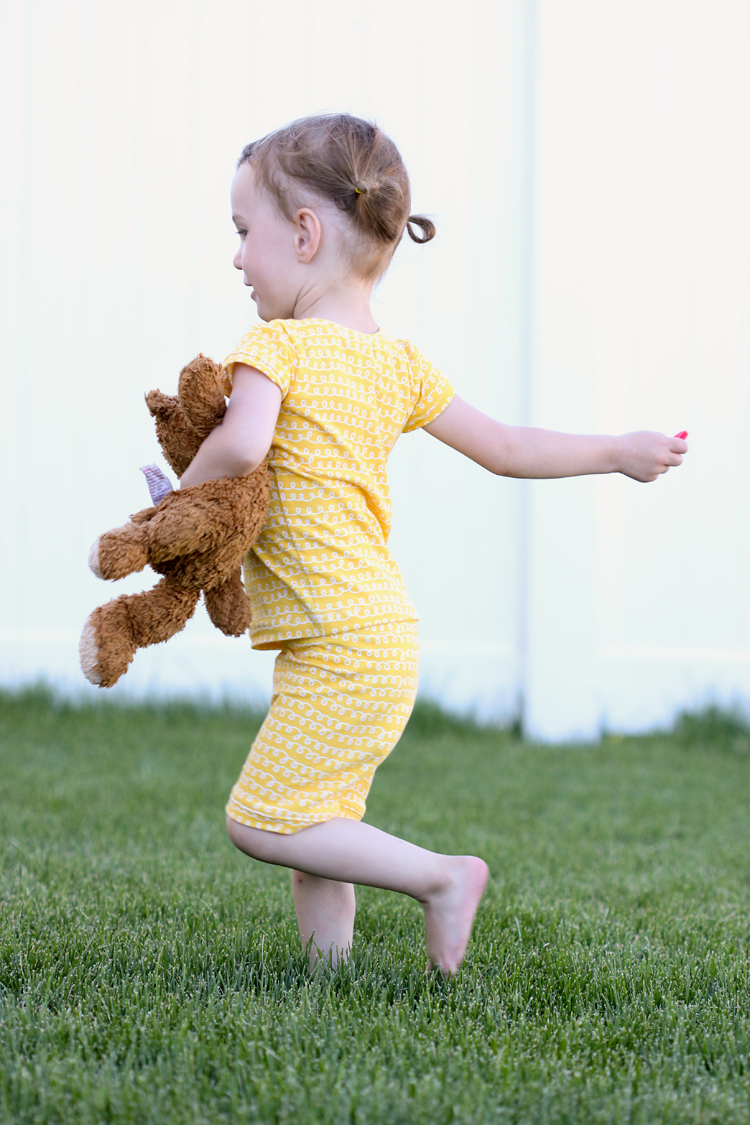 Her new fabric collection is not available quite yet, but will be later this month. You can read more about her new collection and where to get it HERE.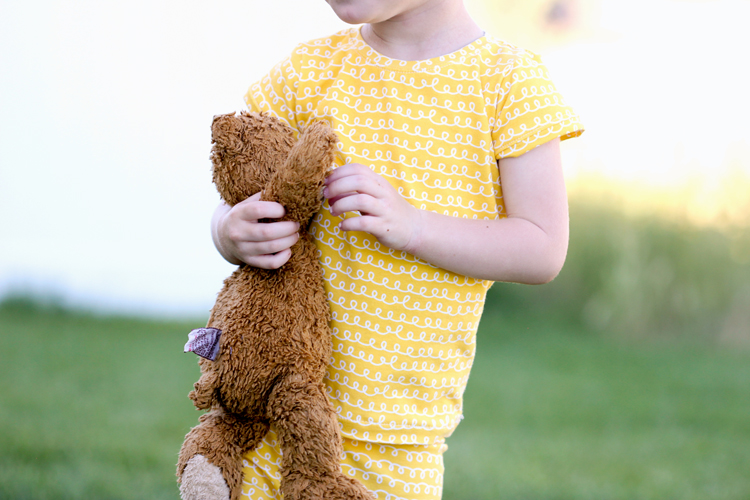 I was most drawn to her Sun Springs print and thought it would suit my Natalie well. So, I requested some of it in knit…yes, some of the prints come in knit and voile!
Then I whipped up some MUCH needed summer pajamas for Natalie using Peek-a-boo Pattern Shop's Alex and Anna Summer PJ's pattern.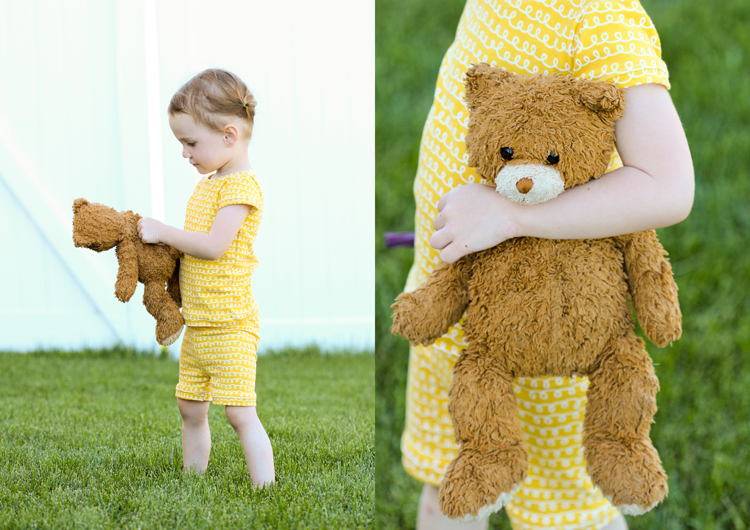 Natalie, like all my kids, tends to grow tall rather than out, plus she is petite. So, I sewed up the 12 month size with 18 month length. It fits perfectly!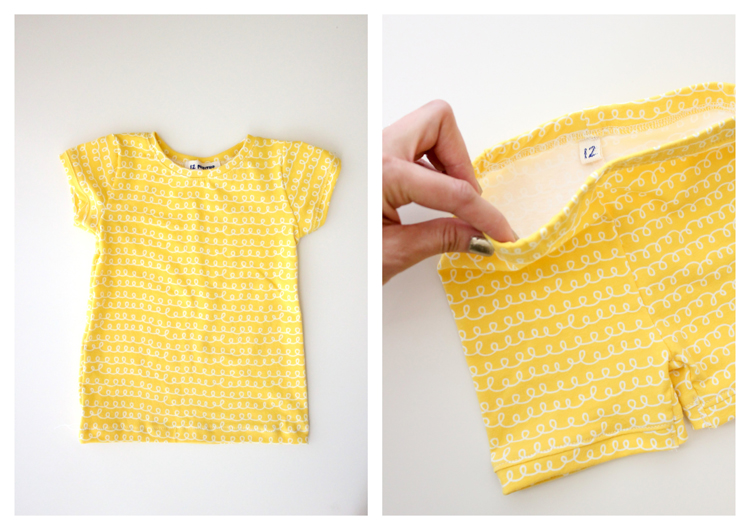 My husband asked me where I bought the pajamas and was surprised when I said that I made them. As the husband of a sew-er, he has a little bit more of a trained eye, so I took that as a great compliment not only to the pattern but also to the fabric.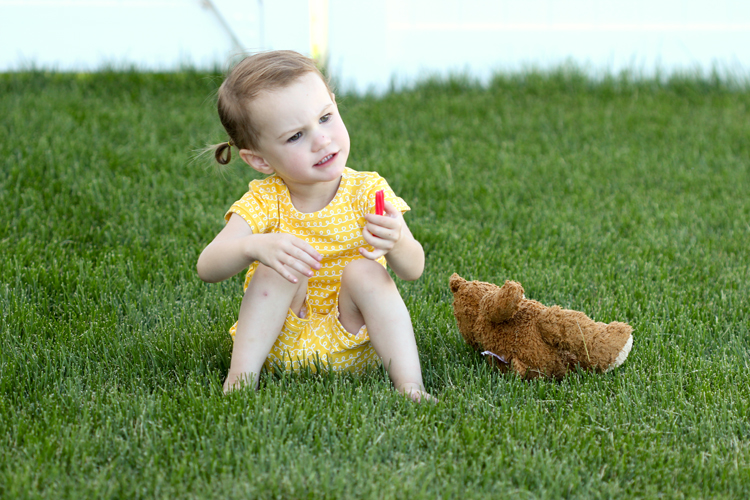 Although the knit is light to mid-weight, it is GREAT quality with good recovery.
Even though this project is simple, the fabric really stands alone well, which is a testament to it's great design. And Natalie has already worn these pajamas over and over and over again! She loves them and I love them!
See those dirty trampoline feet? She often likes to get some jumping in before bed. It wouldn't be summer without some outdoor play in between bath time and bedtime.
Bonus points if you can tell how many Twizzlers it took for us to get through this photo shoot. I cut them in half, but still…Two year olds! 😉
I have some pretty good sized scraps leftover, so I am sure you'll see this knit pop up again in future posts. 😉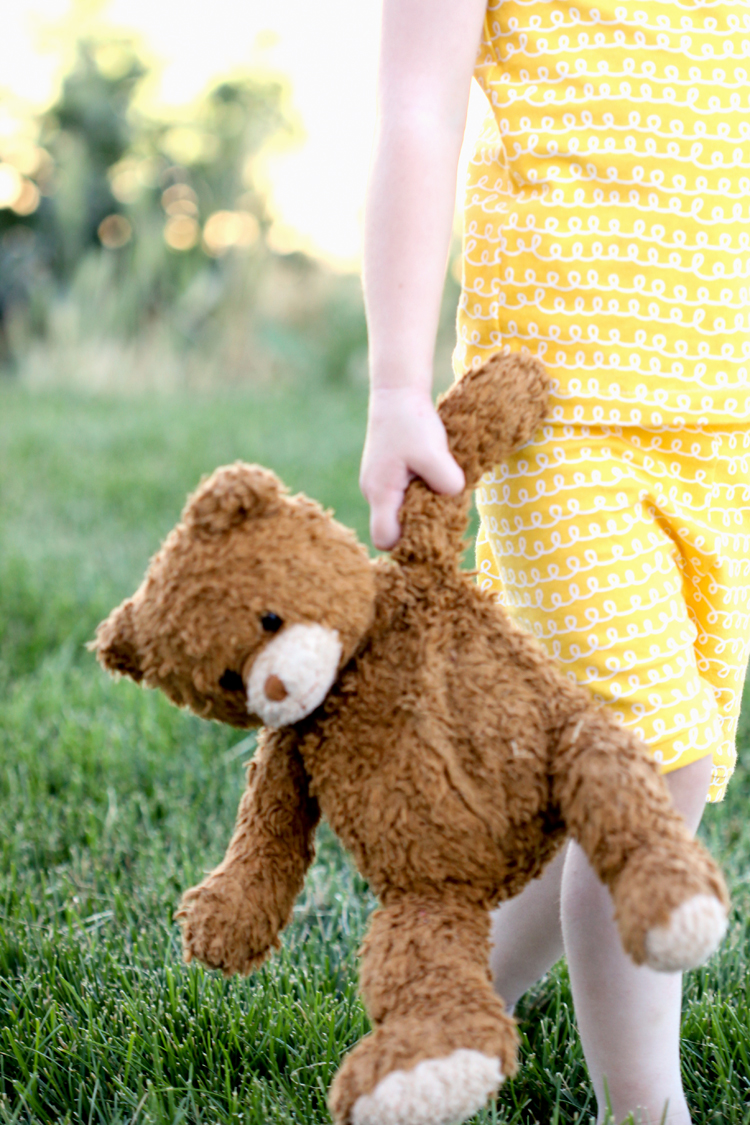 Be sure to check back with Sew Caroline over the next couple weeks to see more Gleeful fabric inspiration!
Disclaimer: I was provided with free fabric and was asked to share it on my blog, which I did excitedly! 😉 All my opinions are genuine and the words are my own.