I've been a little (okay a lot) obsessed with gold lately.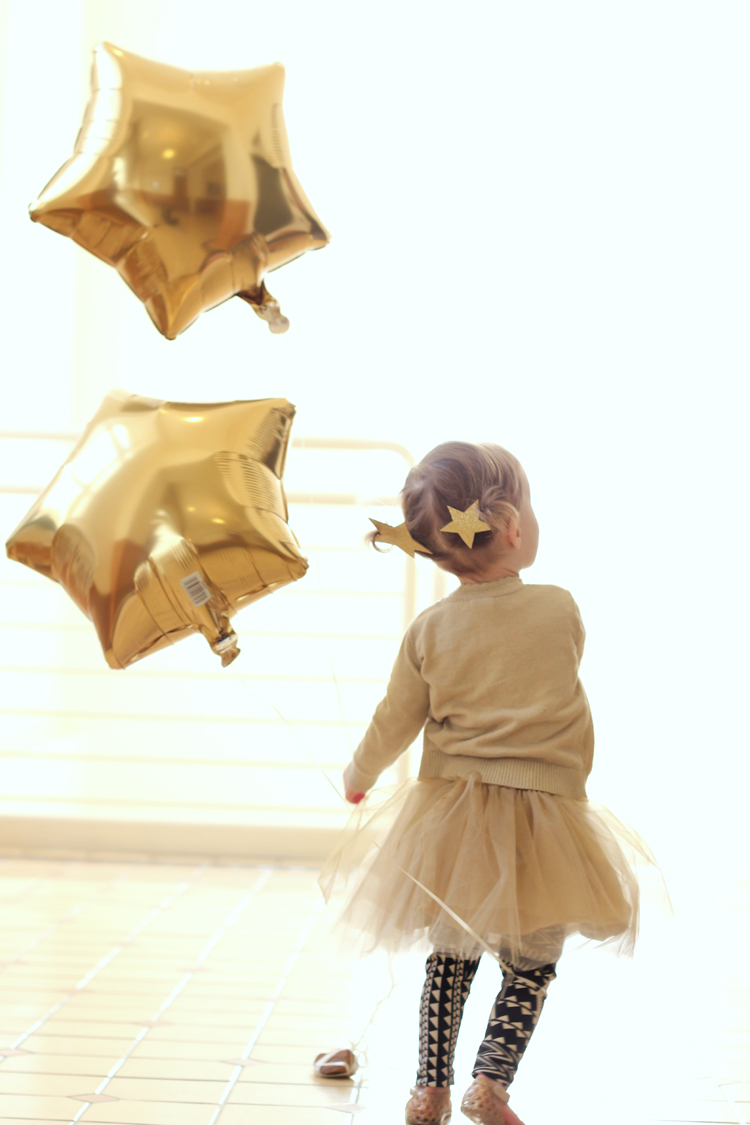 And stars are my favorite always…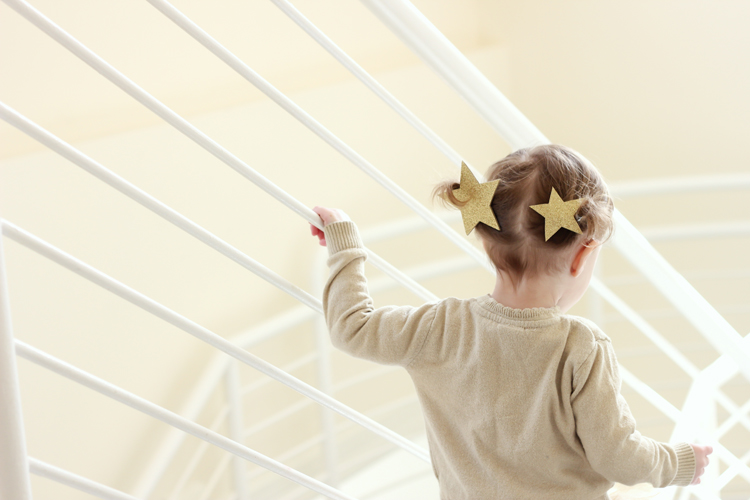 So, for Natalie's second birthday I stuck to that theme.
I even got some gold star wrapping kraft paper for the occasion (from the Dollar Tree).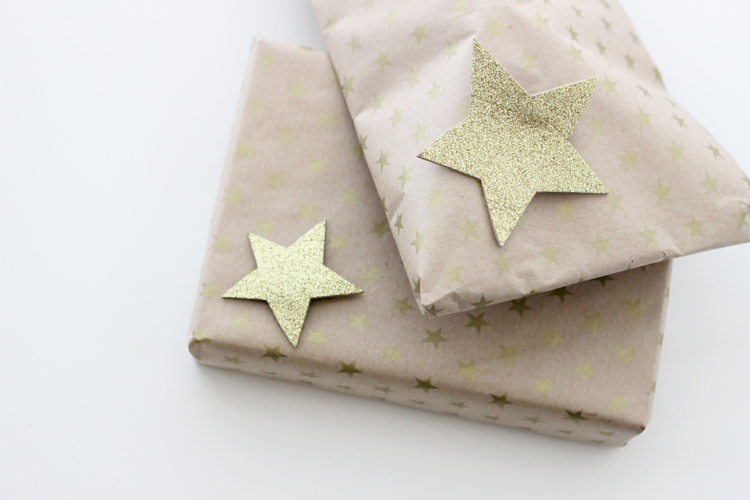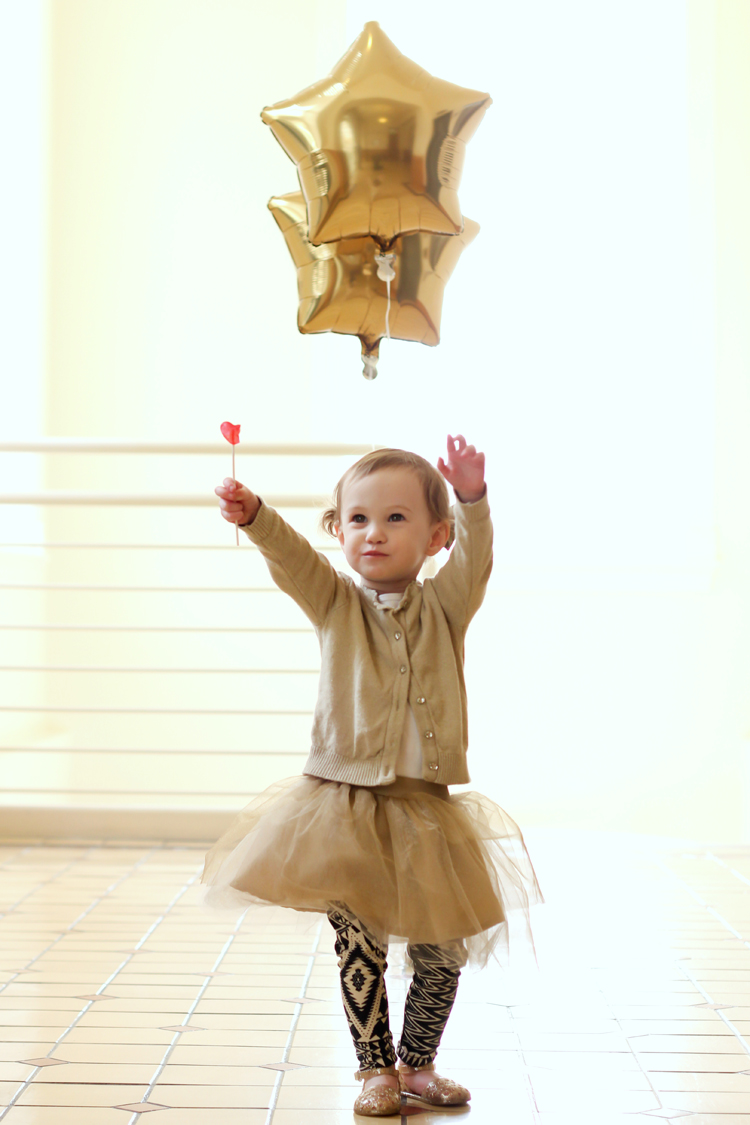 If I could have found star suckers she would totally be munching on one. 😉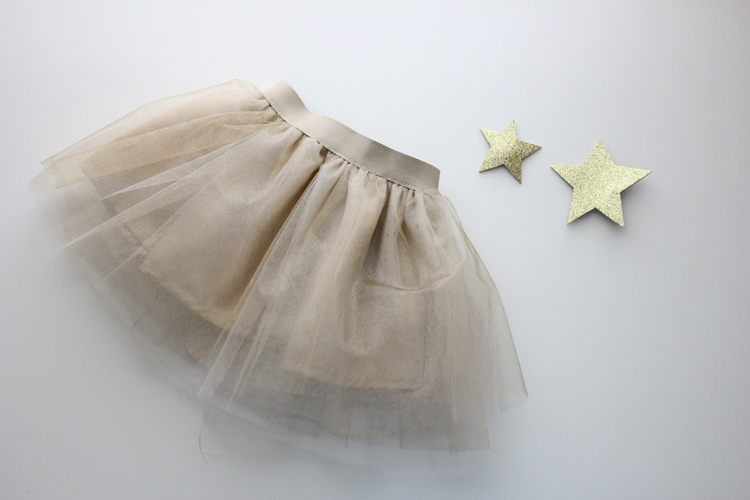 I made her a tulle skirt kind of like THIS one I made last year. Instead of making it a circle skirt though, I made it a gathered skirt. If you have done that before, then you know that gathering tulle is a headache and a half! But…it's cute. So… worth it.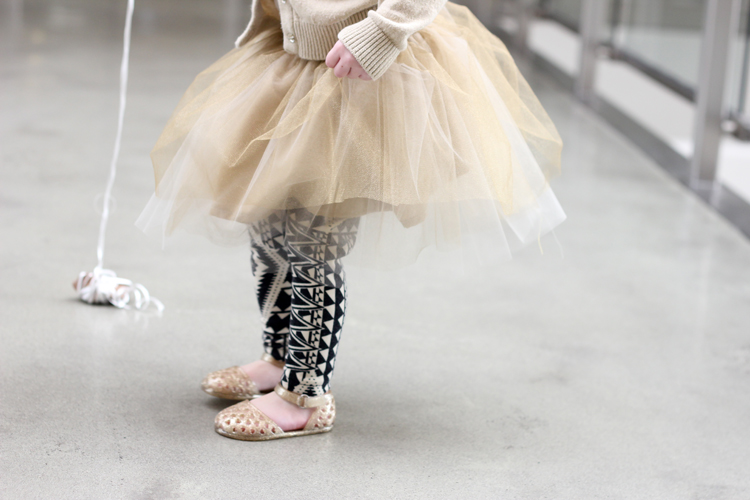 Gathering it makes it puffier and poofier which is lots of fun. Tulle also is a bit "sticky" so it gets tangled up in itself and poofs out even more.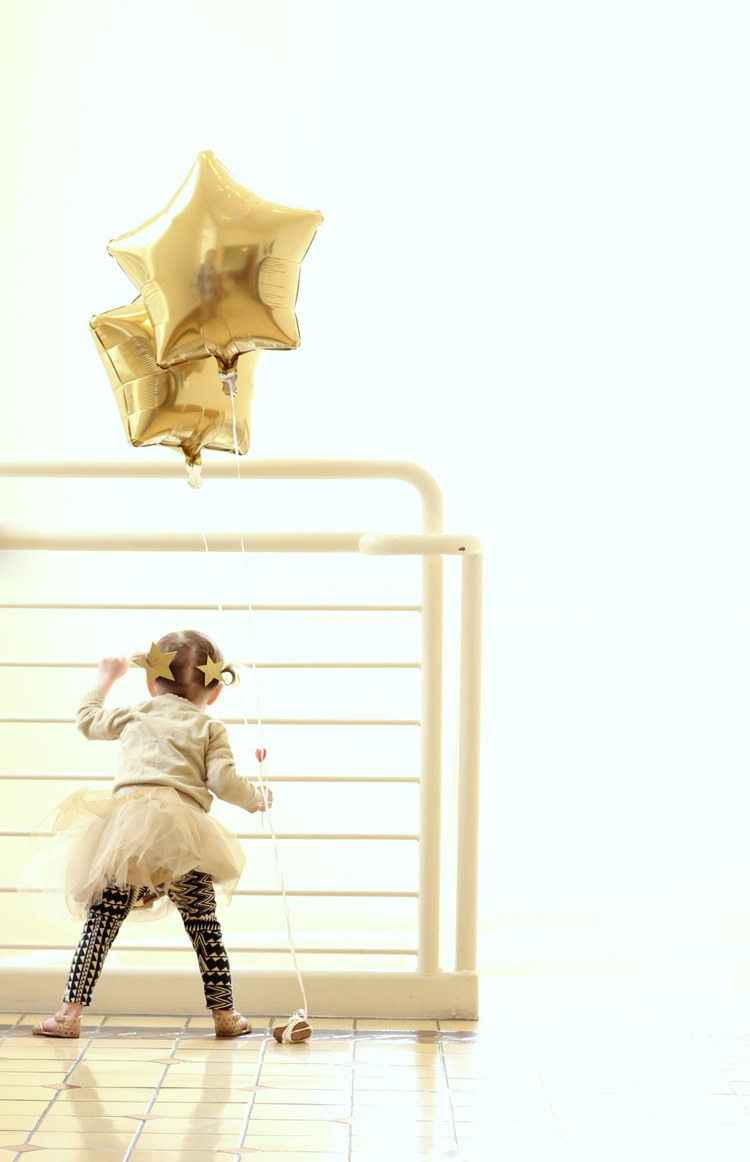 I didn't throw a full on birthday party for Natalie, just a dinner with grandparents, but it was fun to make her a birthday outfit anyway. The tutu/tulle skirt ended up being a gift too.  Natalie may only be two, be she already appreciates the value of a good tutu skirt. 🙂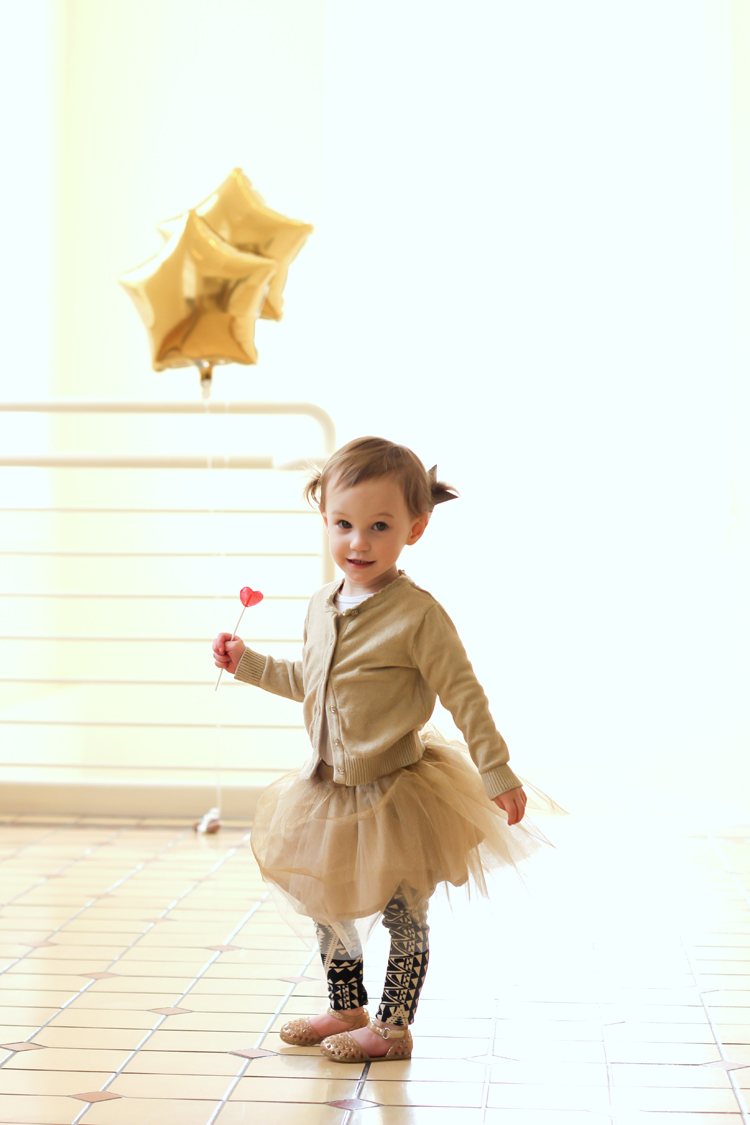 I made some star hair clips as well from gold glittered craft foam (Jo-Ann). I free-handed some stars, cut them out, and hot glued them to some clips.
I felt it would be more interesting to vary the size of the stars. I love how it looks asymmetrical.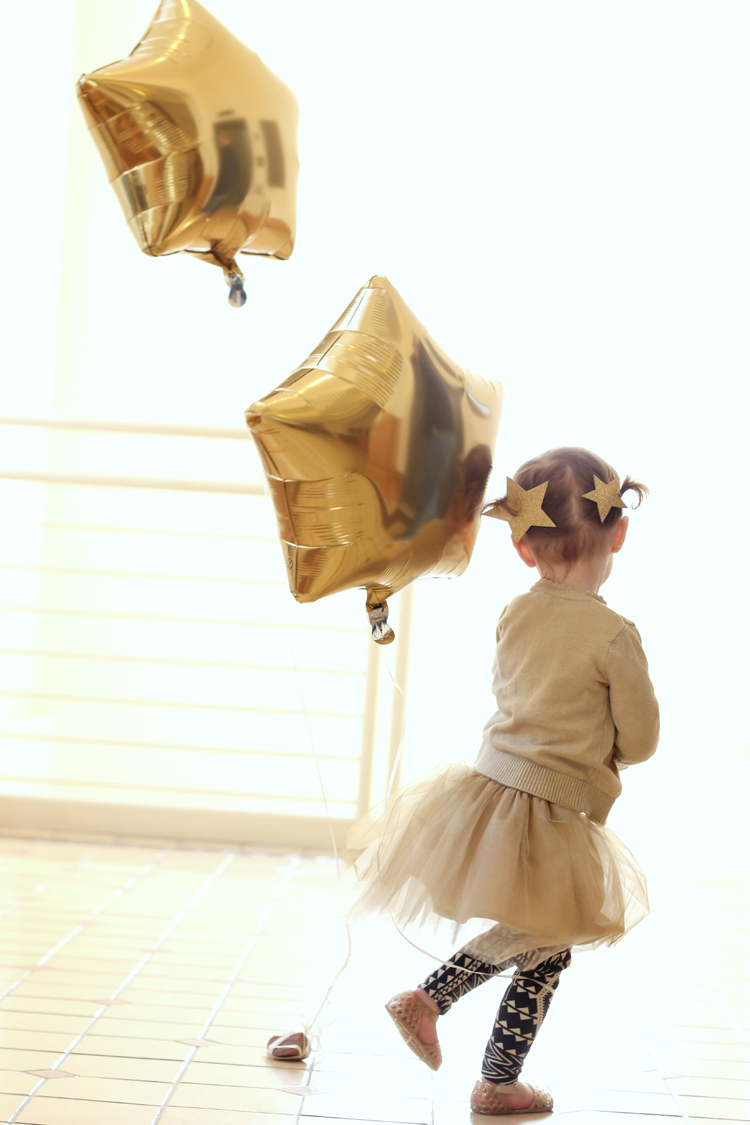 Sources:
Gold cardigan – Walmart (no longer carried there, my apologies)
Leggings – made by me, see HERE, fabric is Tribal Ponte De Roma from Girl Charlee
Tulle Skirt – made by me, all materials are from Jo-Ann, 1/2 yard of gold tulle, 1/2 yard of cream tulle, 1/3 yard tan polyester lining, 1 inch tan elastic for the waistband (similar skirt with links to tutorials HERE)
Shoes – jellies from Old Navy (recent)
Clips – made by me, gold glitter craft foam from Jo-Ann, clips from Sally's Beauty Supply, hot glued together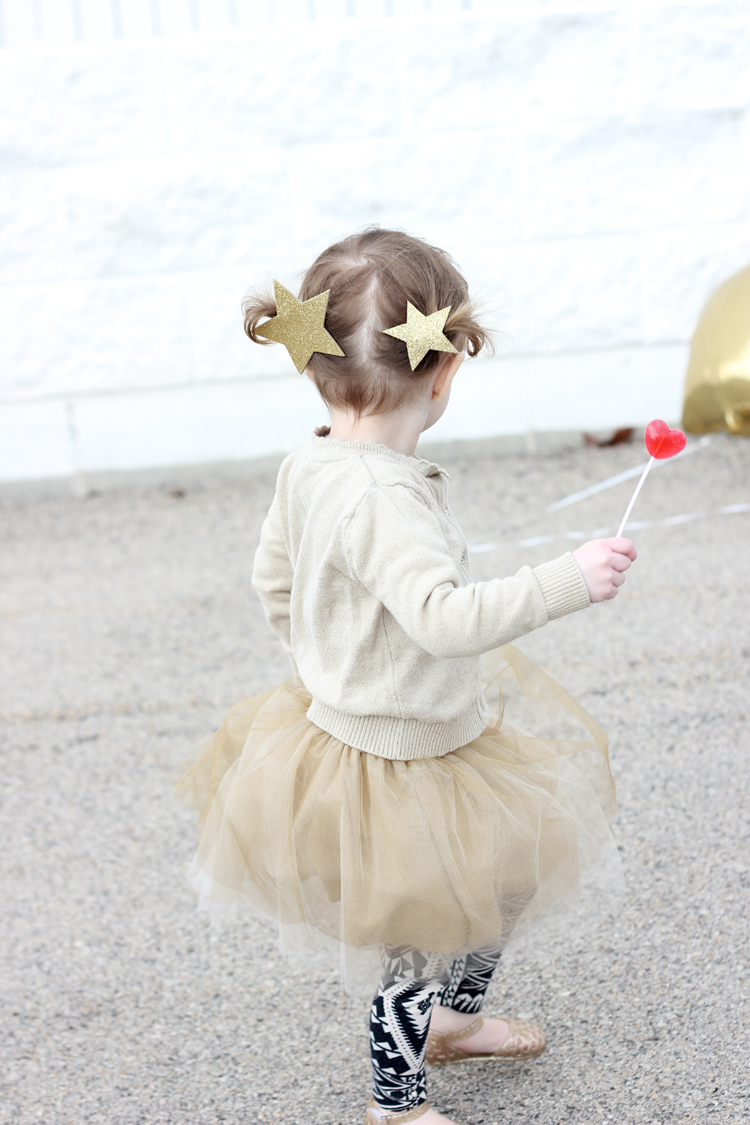 Gold star balloons from The Dollar Tree.
And one adorable little girl who is now officially TWO!