I released my Carrie Cardigan pattern almost four years ago! Since it's been a while, and since 2020 has made us all want to make our wardrobes a little cozier, I decided it was time to make a new Carrie in the coziest knit I have ever sewn with.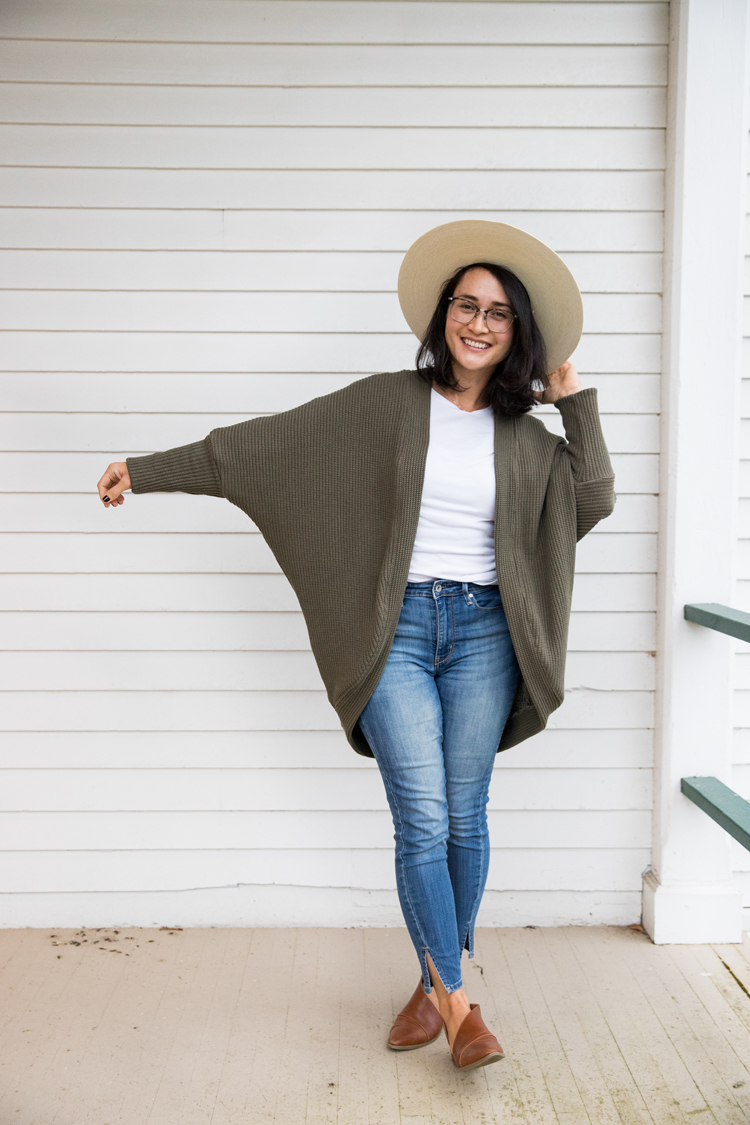 I know that sounds hyperbolic but it's truuuuue. This Cotton Cable Knit fabric in "army green" from Minerva is DIVINE. It's on the pricey side, but absolutely worth the price tag and then some. I first heard about it from Alexis from My Sweet Sunshine (@mysweetsunshine on instagram) who got it in a lovely dark rose color. Guys…this knit comes in SO many great colors. It feels like a unicorn of knit fabrics!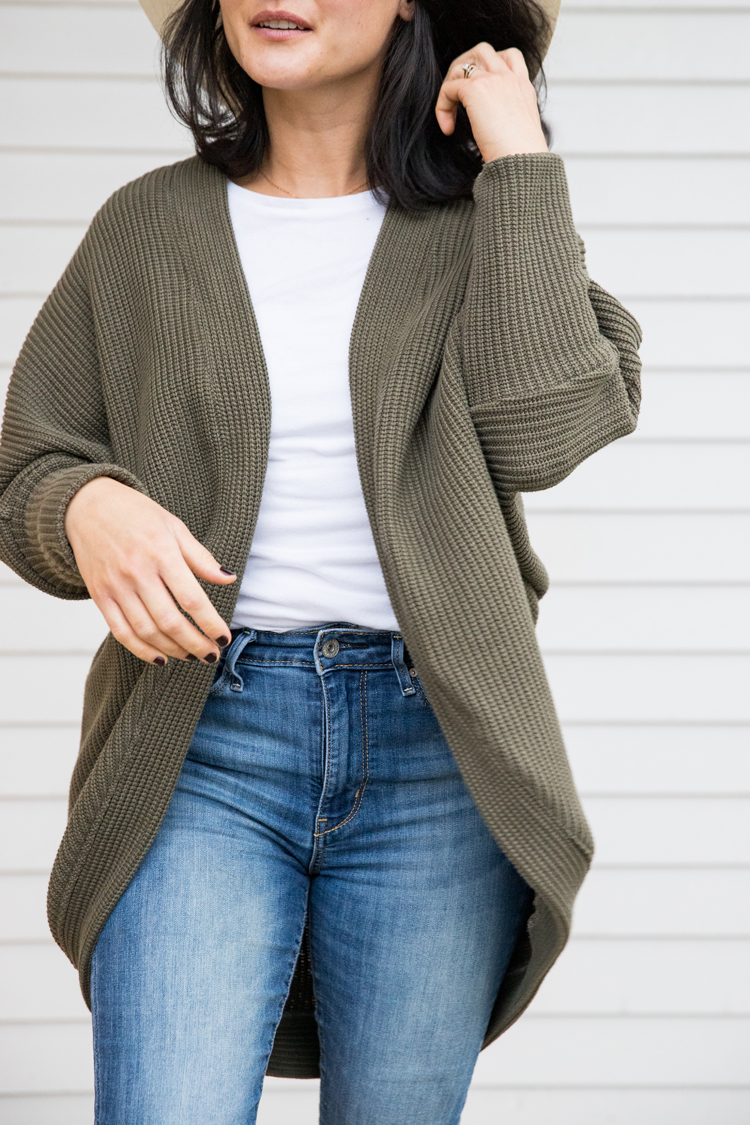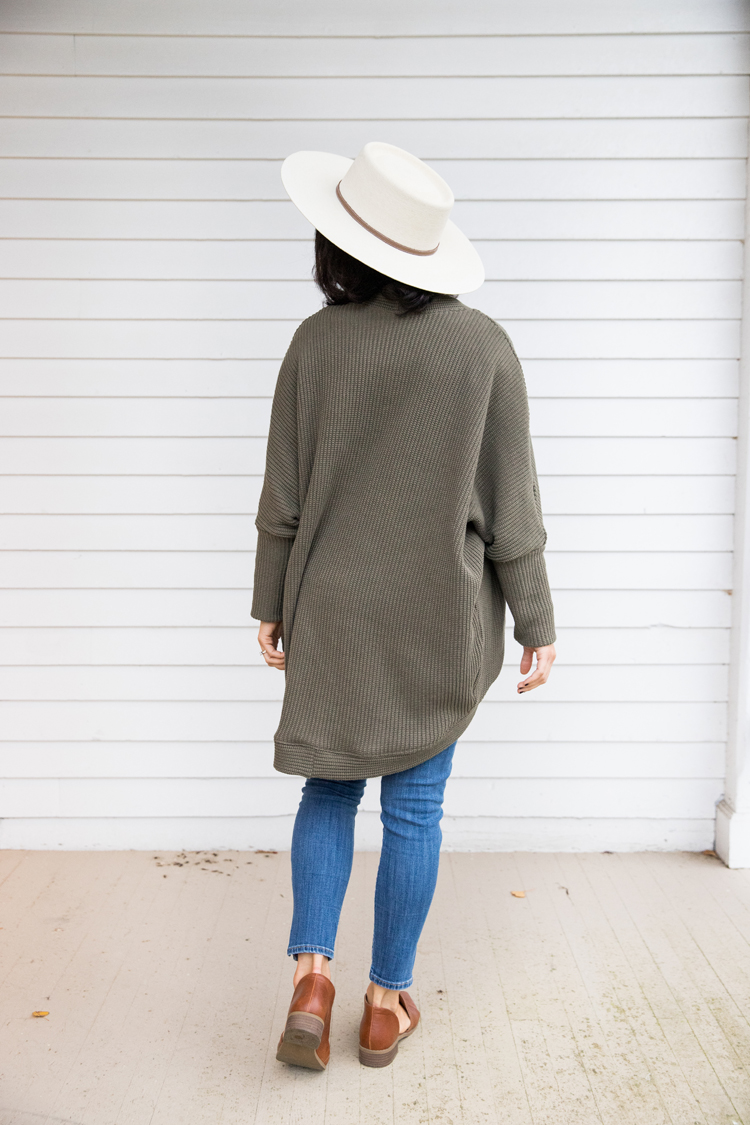 It's a heavy weight knit but a perfect match for my Carrie Cardigan pattern. It makes you feel like you're slipping on a cozy blanket. Ever since Cristy from Love You Sew (@loveyousew) called her Carrie a "street legal Snuggie," I can't think of a better way to describe it. Ha!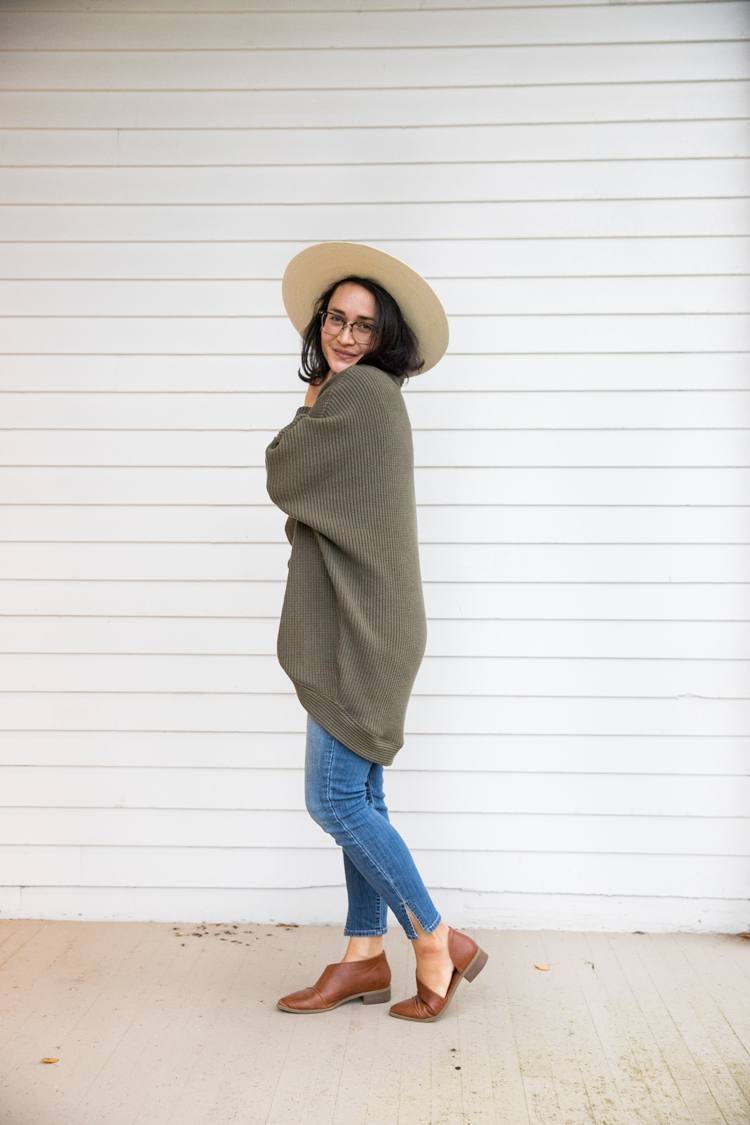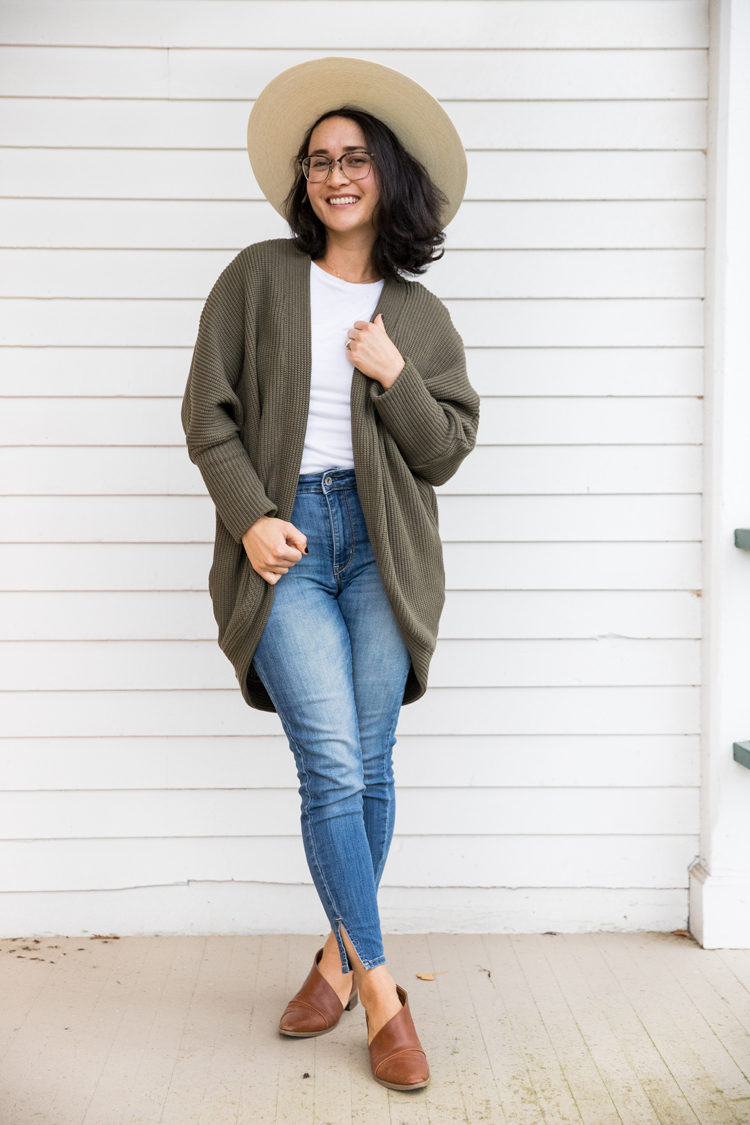 It's so cozy but elevates your look enough so you look a little more put together.
If you're not familiar with the Carrie, it is a split front cardigan with dolman sleeves and two sleeve options. It has a lot of ease and is meant to be worn loose. The size range is xxs-xxxl and the fit is very forgiving. It's also a quick and easy sew, so it's good for a beginner!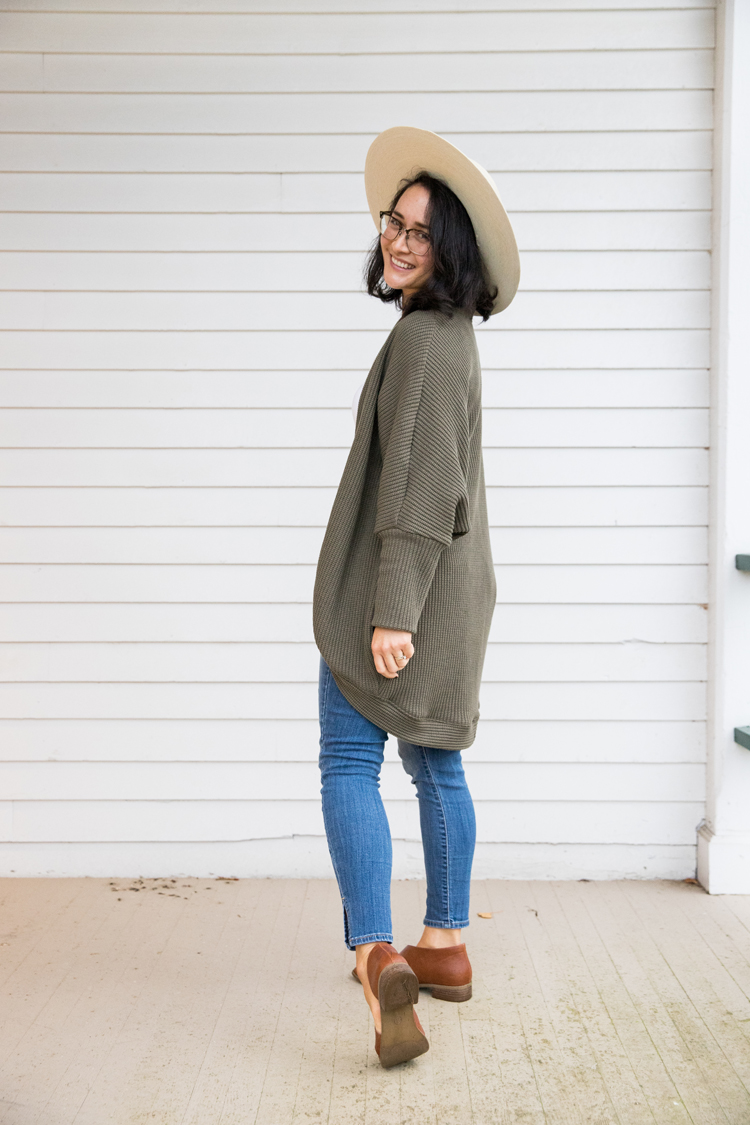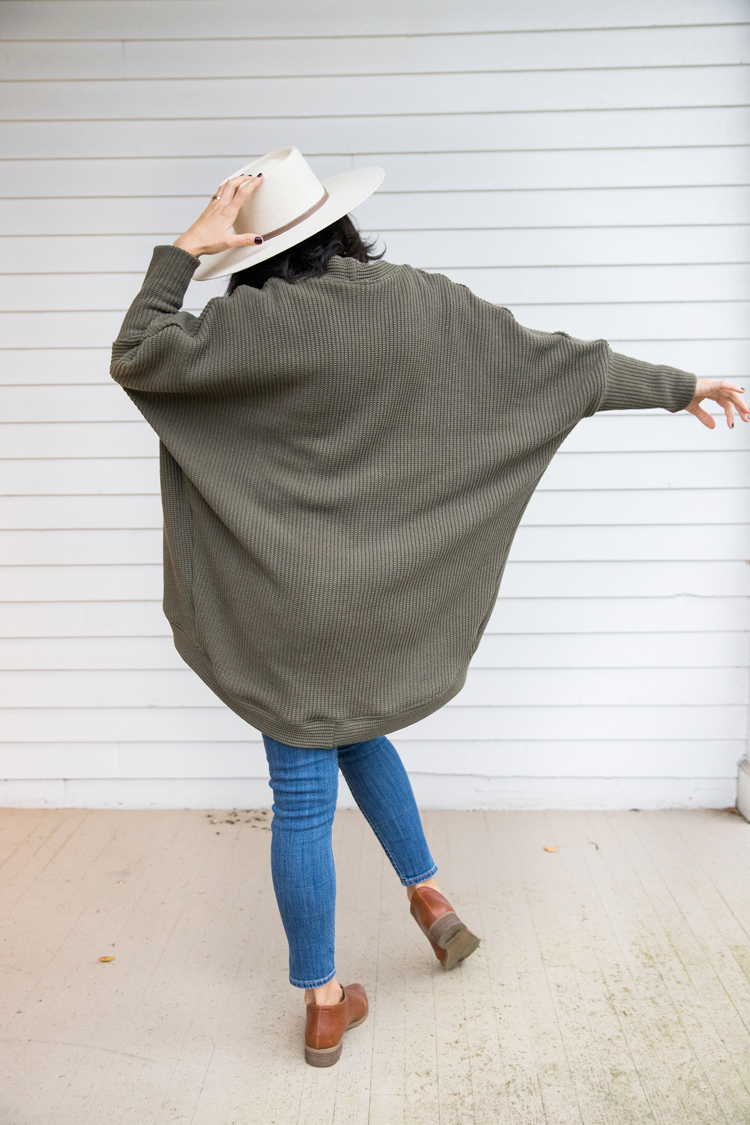 I updated my pattern with the new pictures and a new format, but the pattern is the same from four years ago. If you want to check out the new listing, go HERE.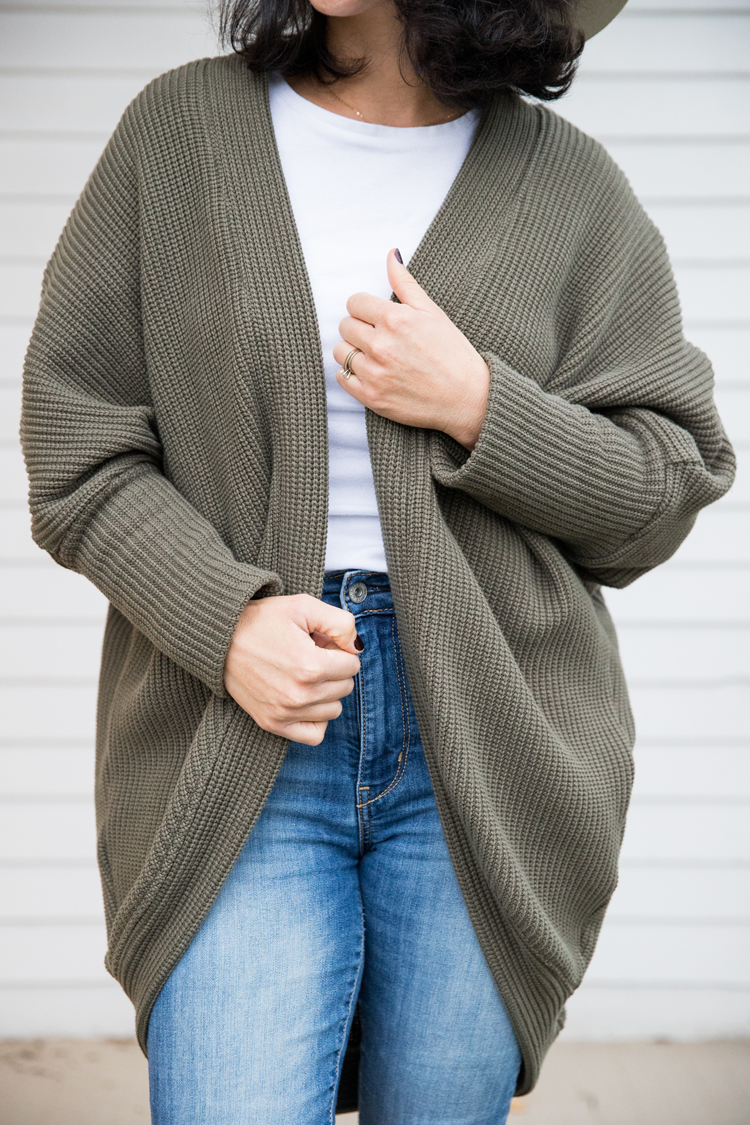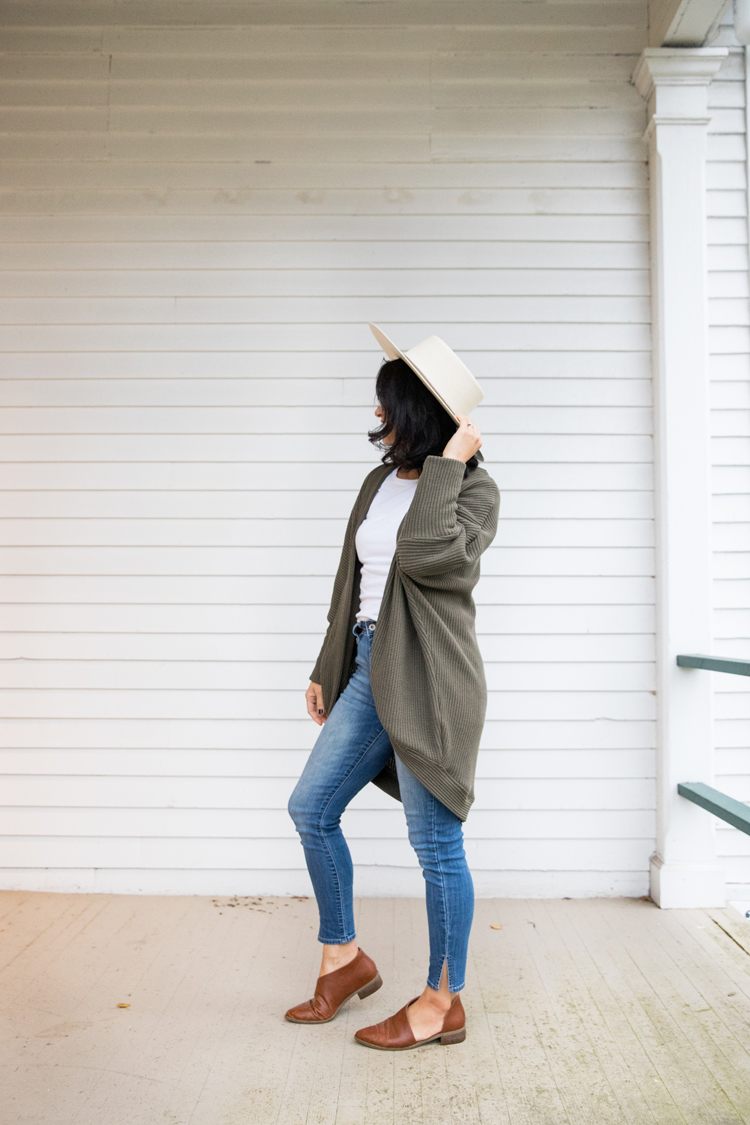 And if you want some of this amazing cotton knit from Minerva, check it out HERE.
A NOTE about sewing with the Cotton Cable Knit:
It does need to be finished with an overlock stitch to prevent fraying and it is quite thick. The seams were so thick, they broke my old serger needles…which technically isn't saying that much since I can't remember the last time I've replaced them. I know…bad sewist. 😉 Once I replaced them with new needles though, I was able to get through the seams just fine. So best practices of replacing your needles before you start a new project are highly recommended with this fabric.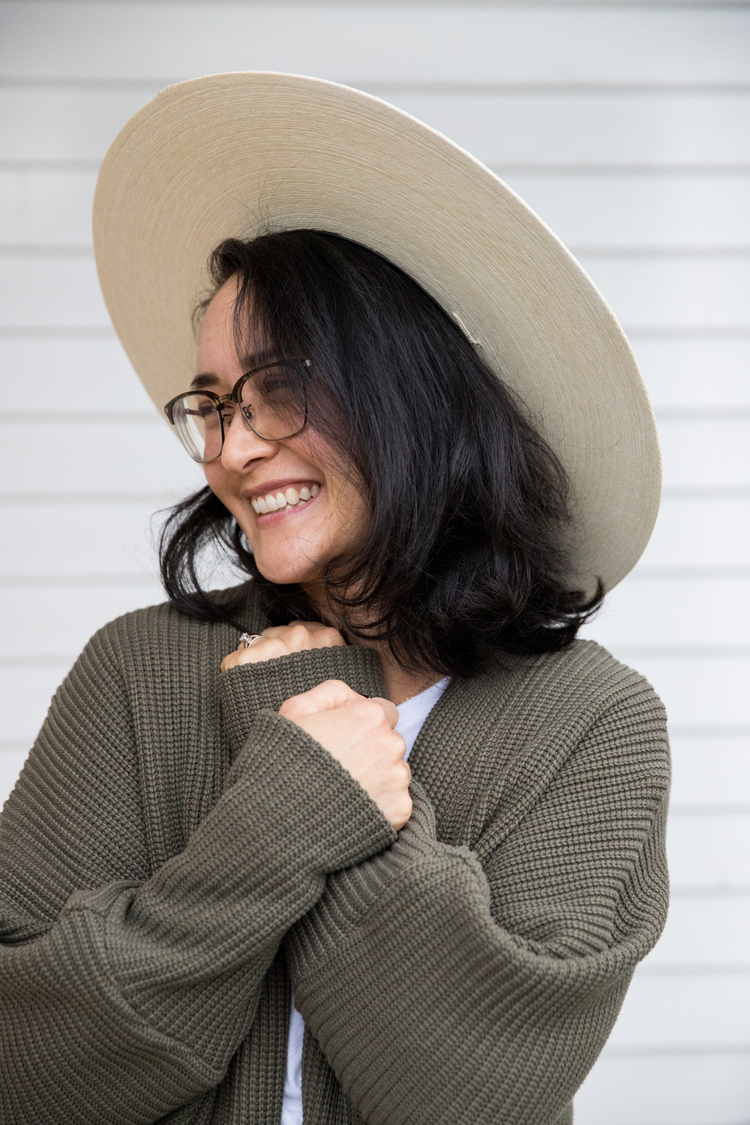 Disclaimer: This fabric was gifted to me from Minerva. Check out their brand new, beautiful website HERE which is like a sewing social platform and shop in one!