Do you have a gardener or a plant lover on your gift list? I've got you covered! Well…at least I've got some ideas. ha!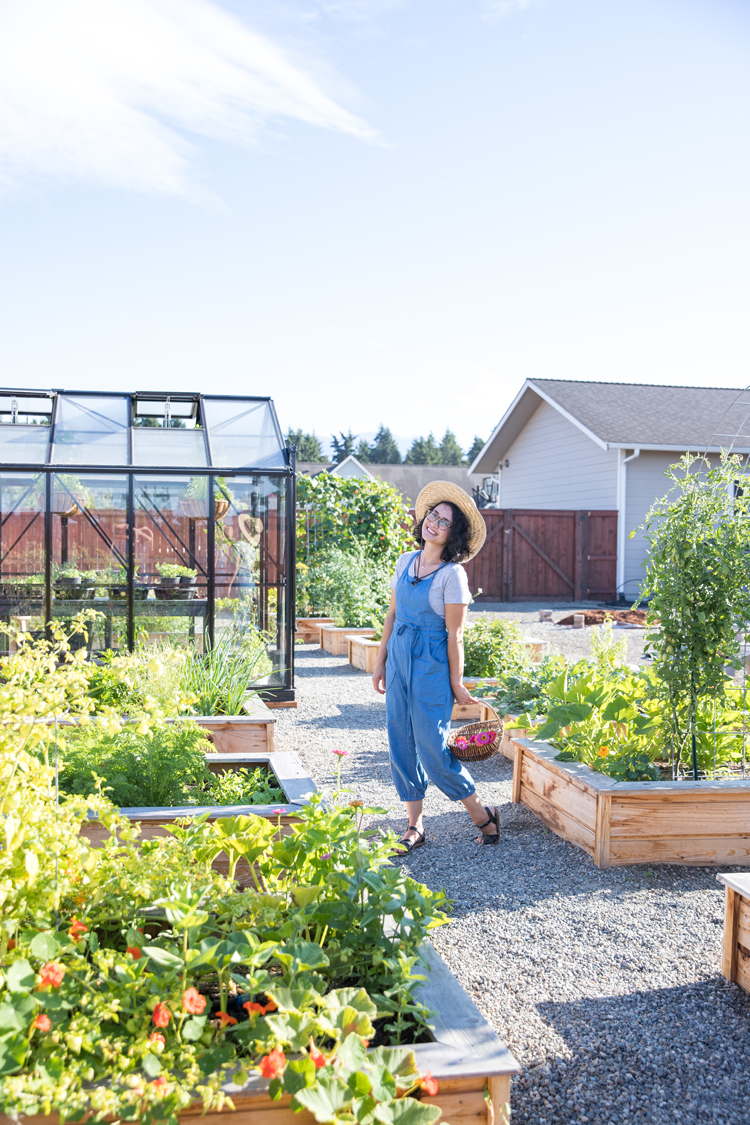 Earlier this year, I ratcheted up my plant mama status to full blown gardening geek with a greenhouse and 21 raised beds and was able to test out a few tools that I think gardeners will like and use most.
Some of these ideas are practical and some are just for fun.
Be sure to read the descriptions under each listing! I added a bunch of notes that will hopefully help you narrow things down to what the gardener in your life may want.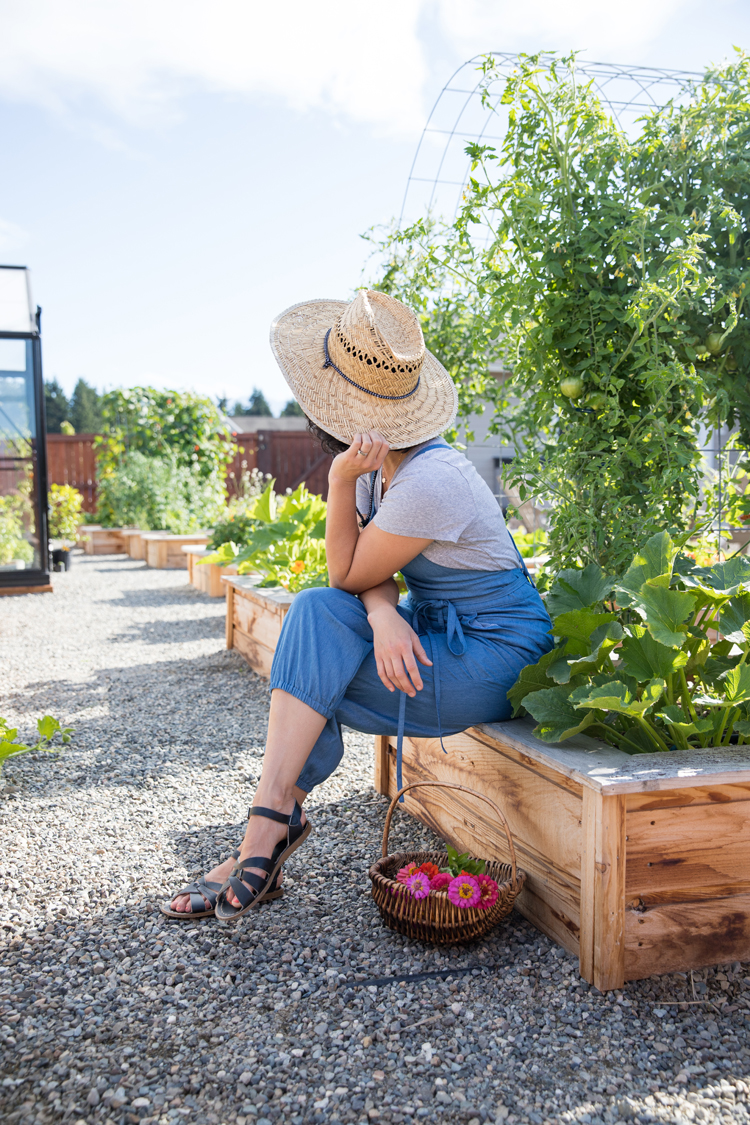 *Please note that some of the links are affiliate links, which means I get a little kick back if you buy something, but it will not affect your price.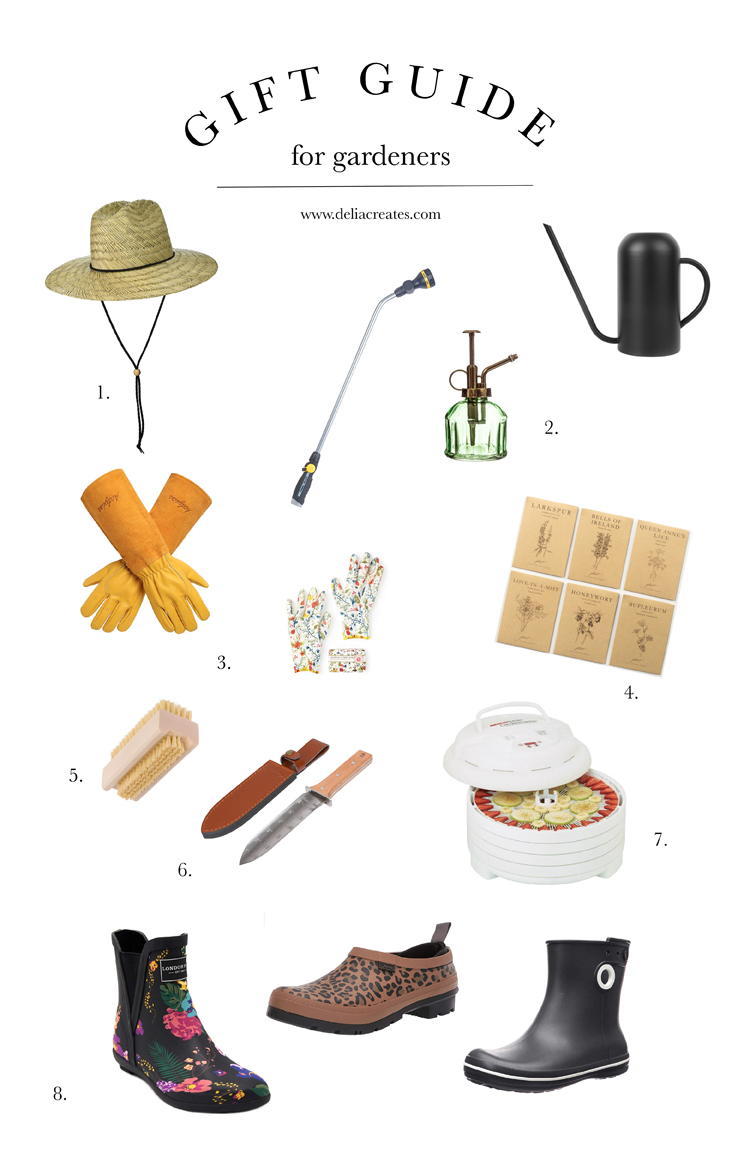 1. Sun Hat
Hands down, this sun hat is my most used gardening "tool." Being in the garden, means being in the sun a lot. I use this hat just as much for quick pops into the garden to pick our dinner, as I do for big dirty garden projects.
I know this listing is for a "men's" hat but it doesn't feel overtly masculine, if you're buying one for a woman.
2. Watering tools.
Watering Wand: If you want to go with practical, I would go with a watering wand. It is one of those tools that I put off forever buying for myself, because it's not truly a "need," but now that I have one, I use it all the time. It makes watering so much easier and enjoyable and allows you to get into tight spots and hanging baskets with ease.
Water mister: This is more of a fun gift. It is best for an indoor plant gardener, as it is used for increasing humidity levels for indoor plants, but can also come in handy in a green house.
Cute watering can: This is also a fun gift best for an indoor plant lover. The long spout makes reaching the roots in a pot much easier. If the gardener you're shopping for prefers to grow things outside, I recommend getting a bigger one, or getting them a watering wand instead.
3. Gloves.
I usually buy an economy sized pack of unremarkable gloves to use in the garden, but it does feel nice to have them be pretty too!
These long leather gloves are great for pruning rose bushes but also protecting forearms from getting dirty or irritated by plants. Plus, they're so pretty!
These floral gloves are coated with nitrile on the fingers and palms, and come with a matching soap that makes a lovely gift.
UPDATE: The original source for the floral gloves is a company called Womans Work. They are 100% woman owned and wonderful company to support. They also sell more than gloves. Check them out HERE!
4. Seeds.
You may want to give a gift card in this instance instead of actual seeds, but please don't mistake it for giving something impersonal. Giving a gardener a bit of financial freedom to splurge on seeds from a thoughtfully chosen seed seller is a real treat!
I recommend giving a gift card to Floret Flower or to Eden Brother's Seeds. Floret Flower is well known for its high quality and unique varieties of flowers.
If I'm looking for something a little different or hard to find, I can often find it at Eden Brother's Seeds. They carry vegetable seeds as well as flower seeds. I get no kick backs for those links, I just really like those two online seed sellers.
If you want to buy local, I recommend trying a local nursery. They will stock the seeds and plants that do best in your area. A gift card to a local nursery helps local businesses and is a sure winner of a gift for a gardener!
5. Nail Brush.
Or maybe get them a manicure kit and pair it with some gloves (see number 3). Even with gloves, my hands and nails take a beating when gardening is in full swing. It's nice to have a nail brush to keep them tidy.
6. Hori Hori Gardening Knife.
This all purpose tool allows you to dig, prune, weed and do all sorts of random gardening tasks. There are a lot of options to choose from, but I have purchased this one before…as a gift actually! ha!…and it's very nice.
7. Dehydrator.
This was one of my favorite garden purchases this year. I purchased this exact dehydrator. From what I've found, it's the best price with the best reviews. It was one that came most recommended by readers on Instagram as well when I asked for recommendations in my stories.
This is great for preserving all sorts of garden goodies. I have used it mainly for drying tea this summer and it has been wonderful. It has an automatic shut-off feature, digital controls, and can expand up to 20 trays.
8. Boots.
Water proof shoes that you can slip on and off are super handy for any gardener. I rounded up a few of my favorite garden boot finds under $50. The Croc boots are only $25!
9. Harvest Basket.
There's no picture in the round up for this one, because there is no link. 😉 I could link to a harvest basket, but I've found that most of them are quite pricey and/or not really that pretty. Instead, look at local thrift stores for a sturdy, yet pretty wicker basket. The shallower, usually the better.
Baskets are probably my second most used tool in the garden. If you get it from a thrift store, it will also not only be affordable, but one of a kind!
This one below is one that I thrifted from Goodwill and I use it ALL the time.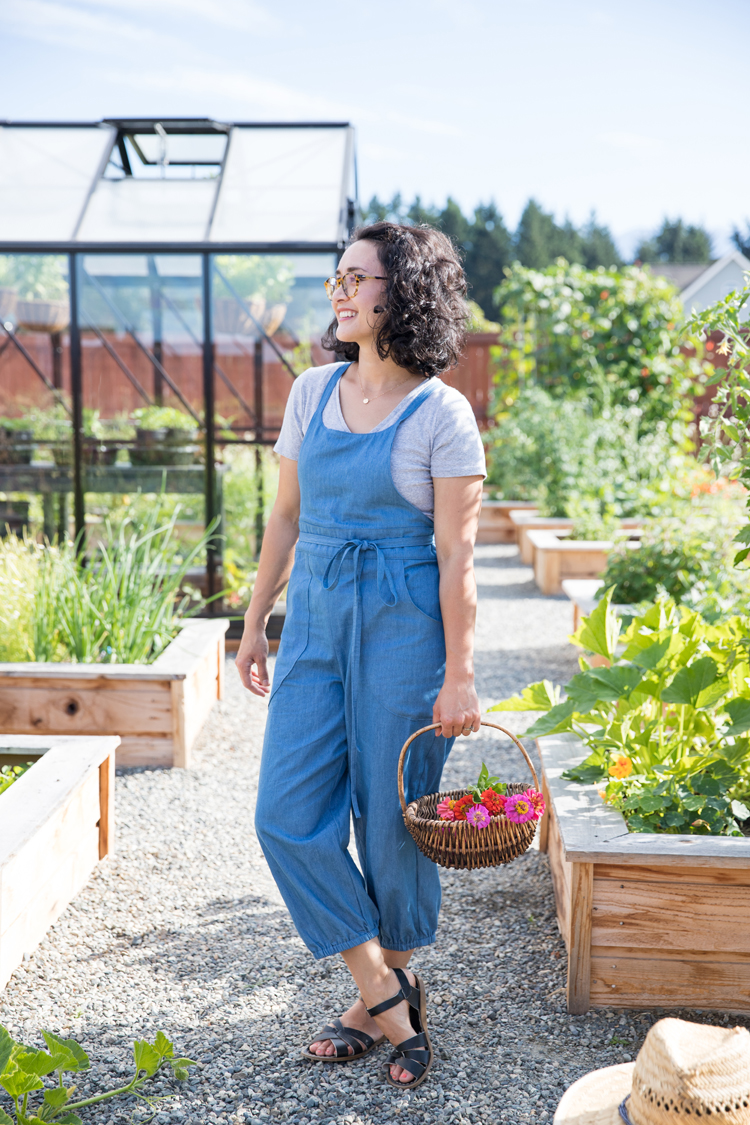 TIP: Give it a blast with steam cleaner to sanitize it and it will be as good as new.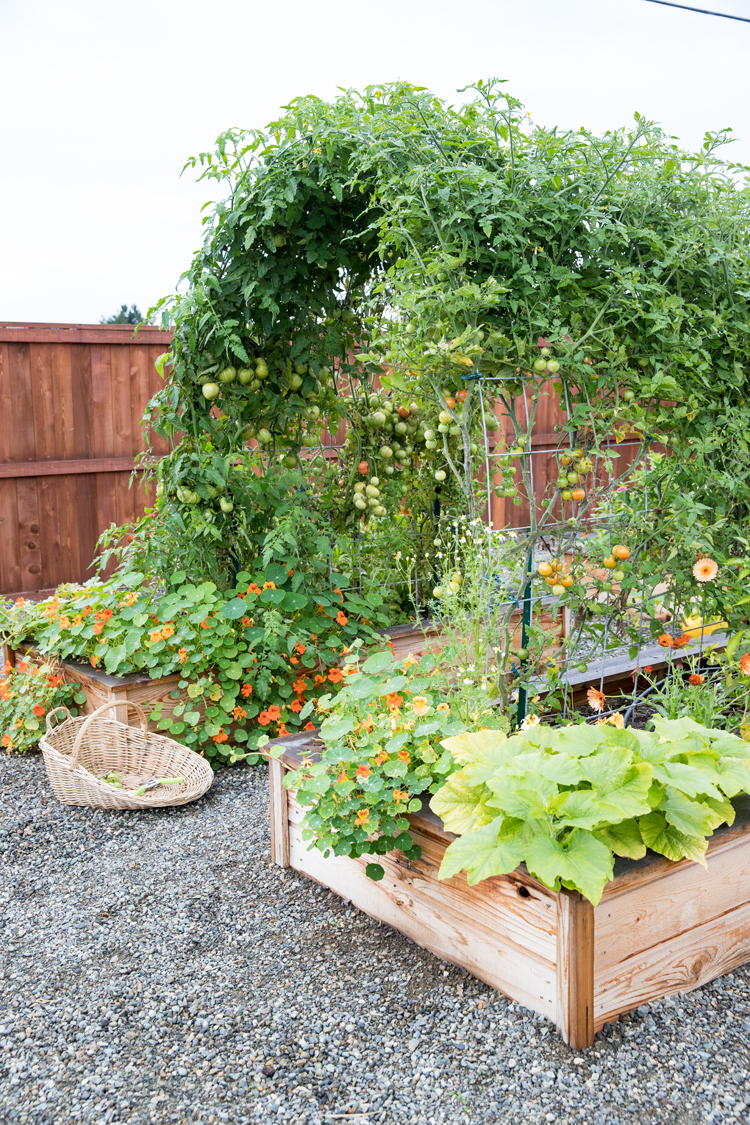 P.S. I did get these baskets (below) new from Michaels, but they were a seasonal item from the Spring/Summer. If you are reading this gift guide after the winter season, it may be worth checking their site to see if they restocked these baskets.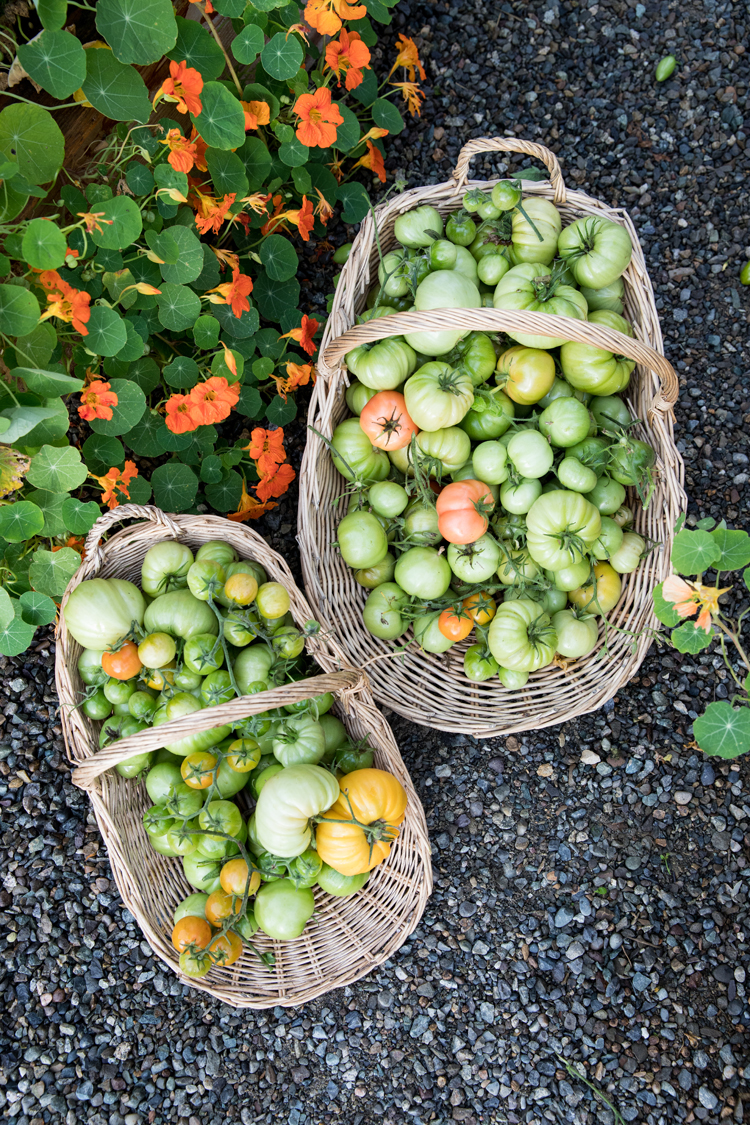 Alright…that's it. What did I miss? Drop a comment and tell me what you think!