You guys! It's been a while since I've sewn something for my little girl. So, when Rae asked me to join the Geranium Expansion Pack tour, I jumped right on that train and made a cute new dress for Nat.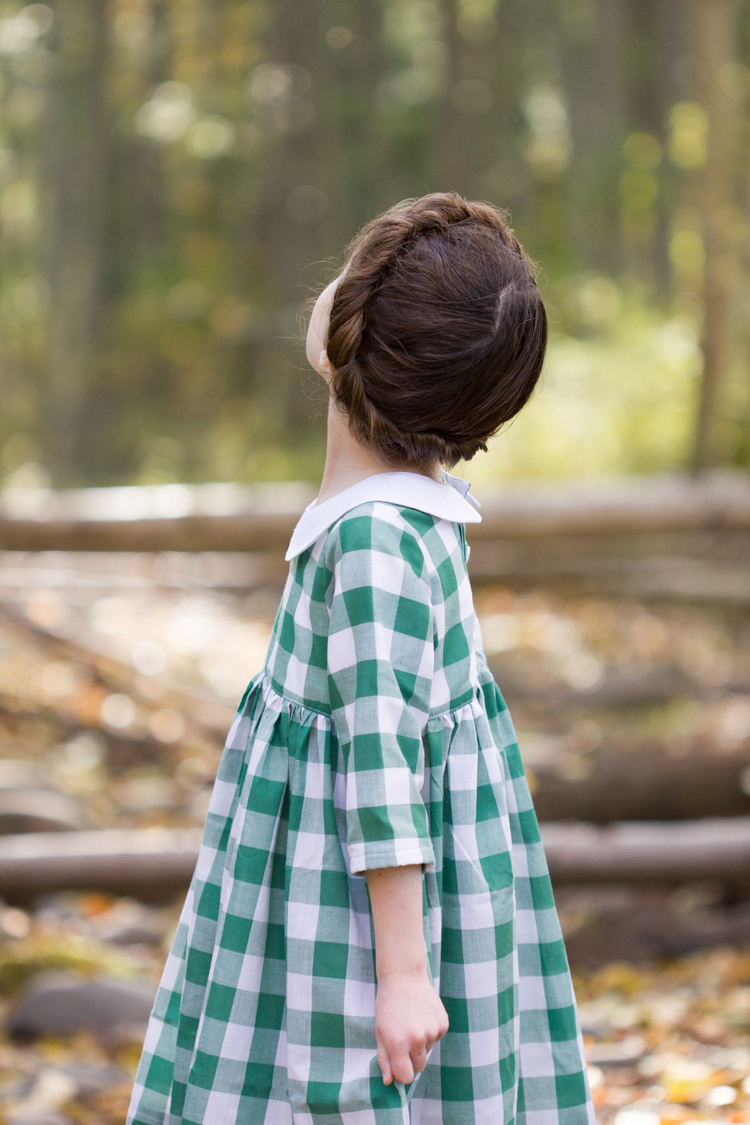 If you don't already know of my love for the Geranium dress pattern, see here, here, and here. I've been sewing Geranium dresses for this girl for pretty much her whole life… and she gets years of wear out of them, as she wears them as dresses and then tunics. I credit the perfect fit of the bodice for that one. It's designed in such a way that it doesn't look baggy or fall off her shoulders if it's a size too big, but is still roomy enough to fit her well, even as she gets close to sizing up. It makes the time and effort it takes to sew a dress rather than buy one, that much more worth it.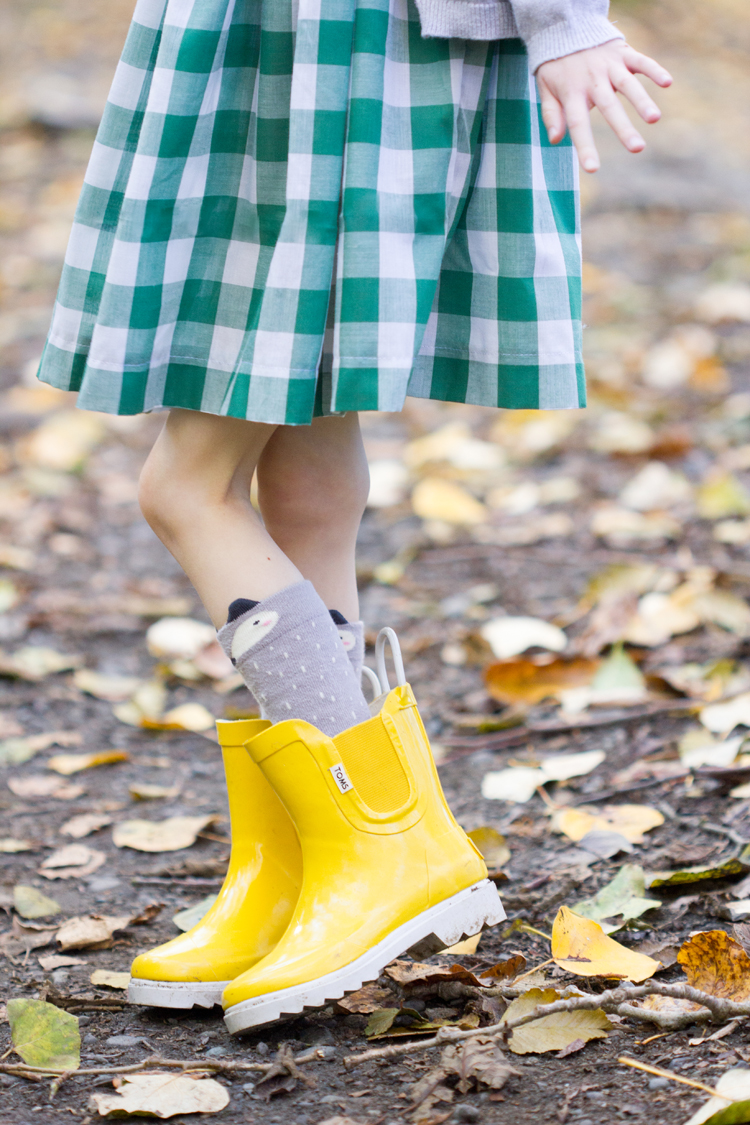 I sincerely can't recommend the original pattern enough. It's a surefire staple to use again and again in your pattern repertoire. Now add in the XP (expansion pack) and it's signed, sealed, delivered…a must have for all your girl dress sewing needs.
It comes with a fitted sleeve in three lengths as well as a gathered puff sleeve option. It also comes with a dropped waist option, a zipper closure option (in addition to the button back), a sash option, a hem band option, and two neckline options: the peter pan collar and the bow collar. Basically all the options. And if I'm saying option too much, it's because there are just so many options! ha!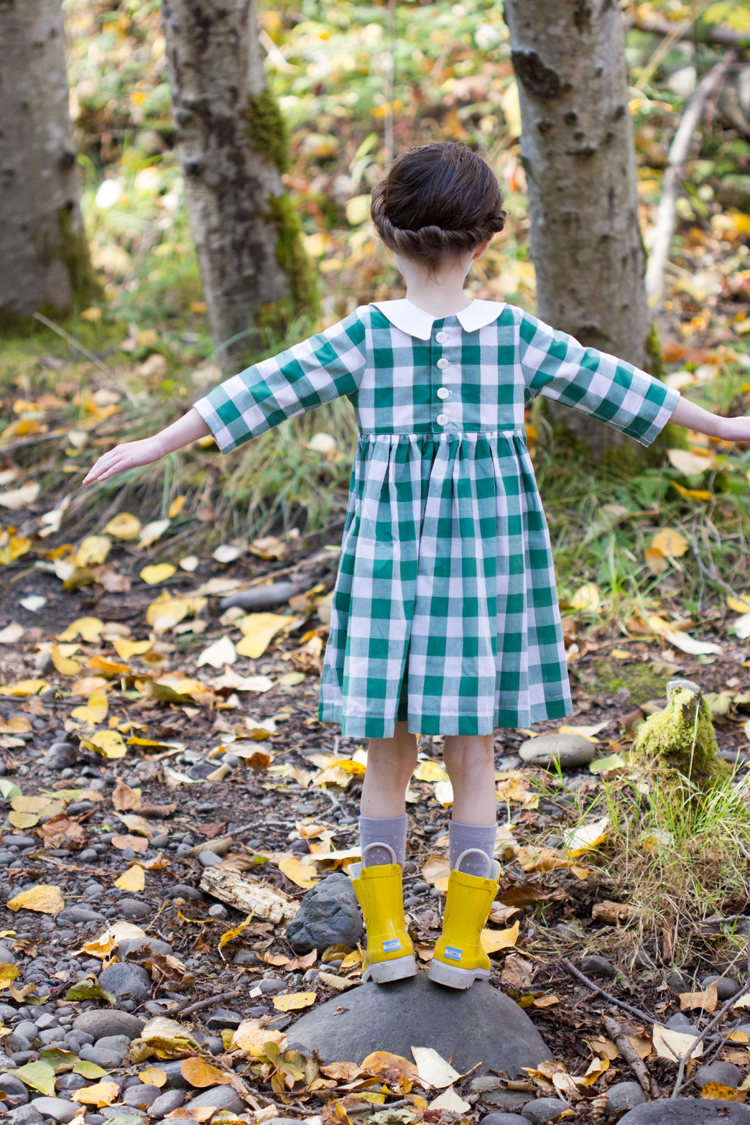 For this version I dropped the waist only an inch, opted for the peter pan collar, and chose the the fitted sleeve in a three-quarter length…my favorite sleeve length btw. I sewed up a size 4T with about an inch of added length to the sleeves and a few inches to the skirt. She actually technically measures as a size 2T, but the 4T fits her beautifully with plenty of room to grow. I also almost doubled the width of the skirt. I'm a sucker for full, gathered skirts too.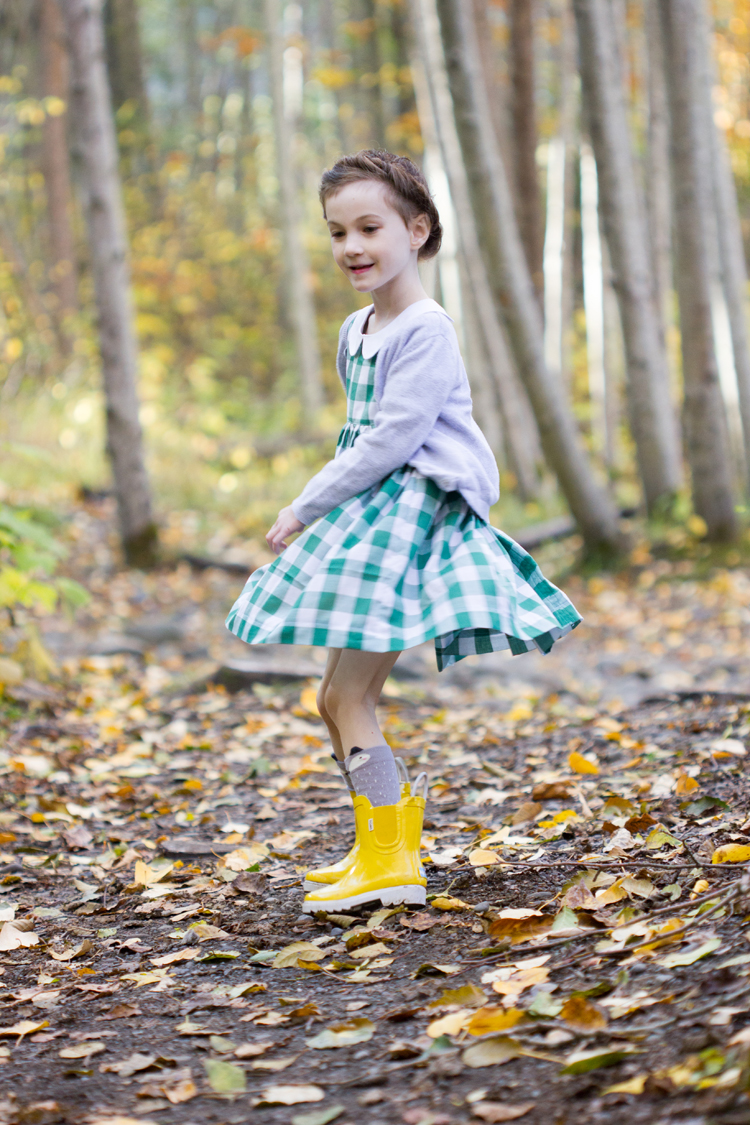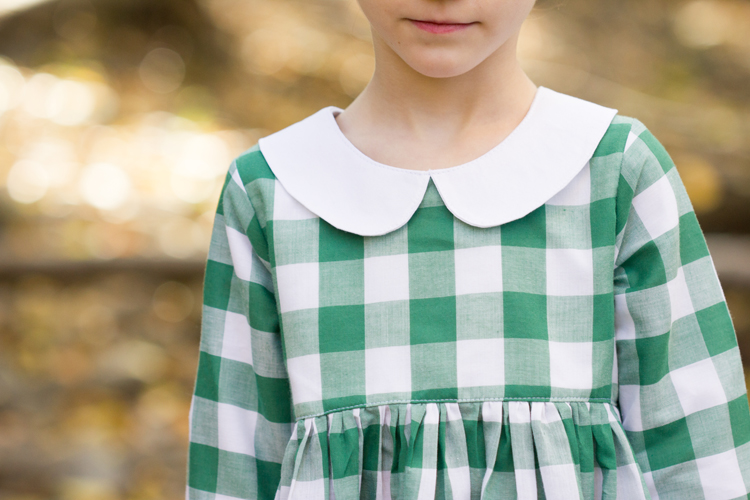 The fabric I used is this poly-cotton blend green gingham from the clearance section at Jo-Ann a couple years ago. I have a love/hate relationship with this fabric. I bought several yards of it because I really like this shade of green and I basically can't say no to gingham. <3 But it's pretty thin, so I had to line the bodice and the sleeves with a white Kona cotton. It can also get a little shifty when sewing and it wrinkles easily. Thankfully the gingham lines helped me keep things square for the most part. So, why the heck sew with it? What can I say? The heart wants, what the heart wants.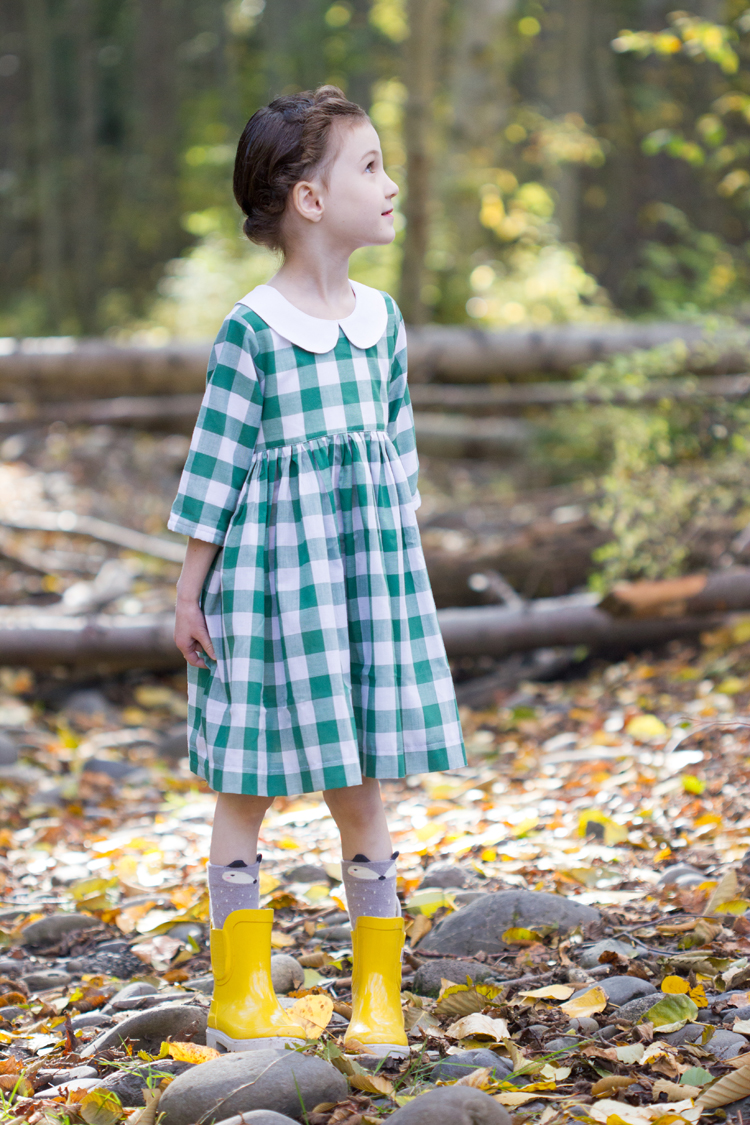 I had imagined this exact outfit and could not leave it unmade.
I also have like 3 more yards of it even after making this blanket, so it was appealing to sew from my stash…even though I initially bought other fabric for it. Darn, I guess I'll just have to sew another one. A problem I don't mind having. 😉
If you want to see more Geranium XP inspiration, head over to Made By Rae! It's so helpful to see what others are sewing to help you decide what you want to sew…or if you're like me it just makes me just want to sew all the things. 😉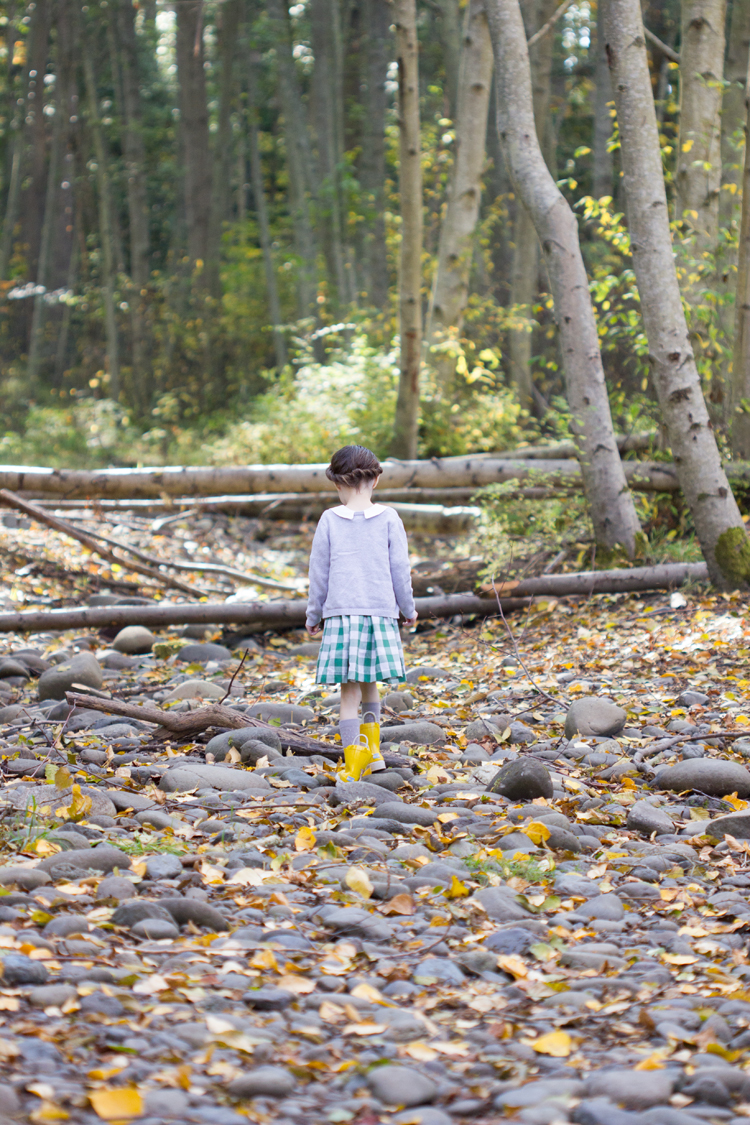 Disclaimer: The pattern expansion pack was provided to me in exchange for an honest review. My song of praise is well deserved and completely genuine! <3