With kids in school, that means I get more sewing time. Yay! The first item on my sewing list was a new fall floral dress, to go perfectly with my Signature by Levi Strauss & Co.™ Trucker Jacket.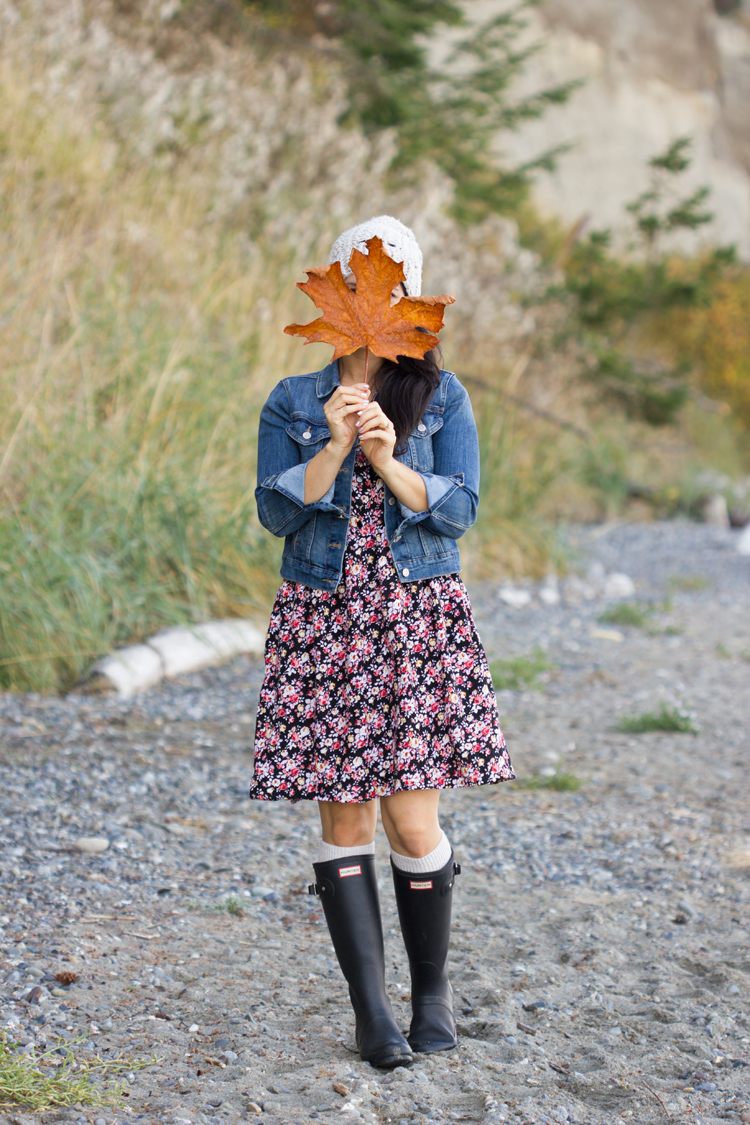 It makes for the perfect 90's throwback look that makes me feel like all that and a bag of chips. Snap! That slang takes me back too. 😉 Ha!
There's no doubt that the denim jacket is back, better than ever. It makes the perfect complement to dresses whether worn or tied around the waist and it can be styled with all your other fall favorites too, from boots to scarves –  you name it. This jacket seriously goes with everything!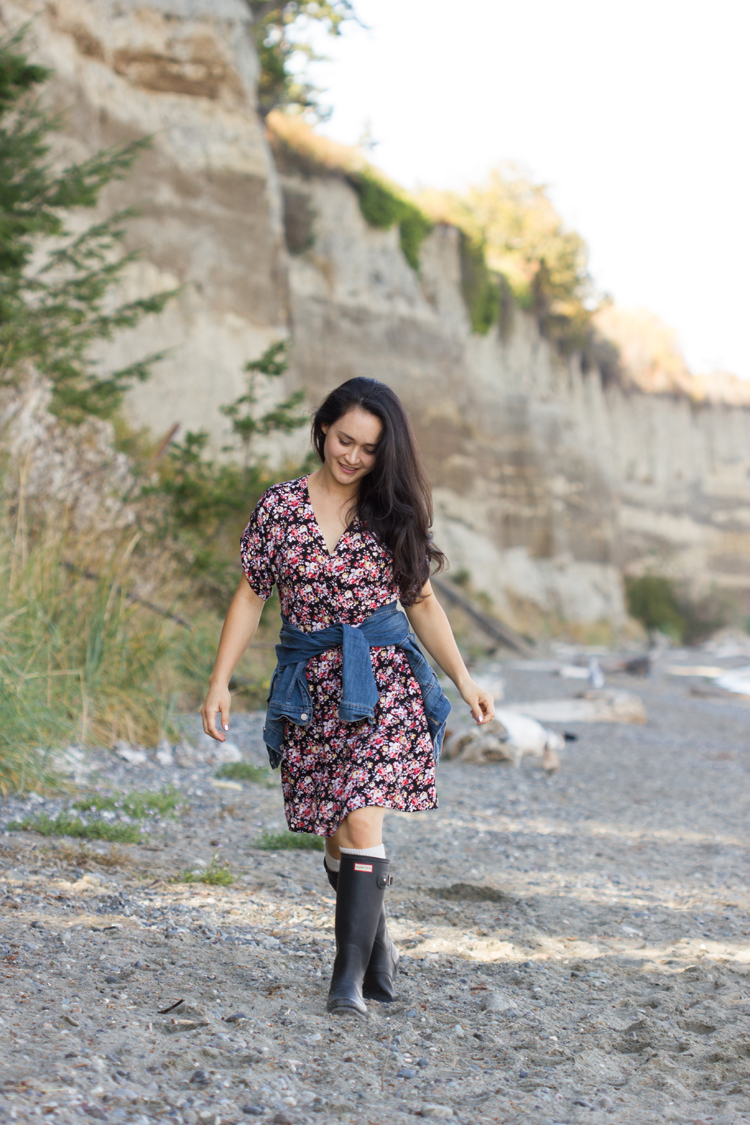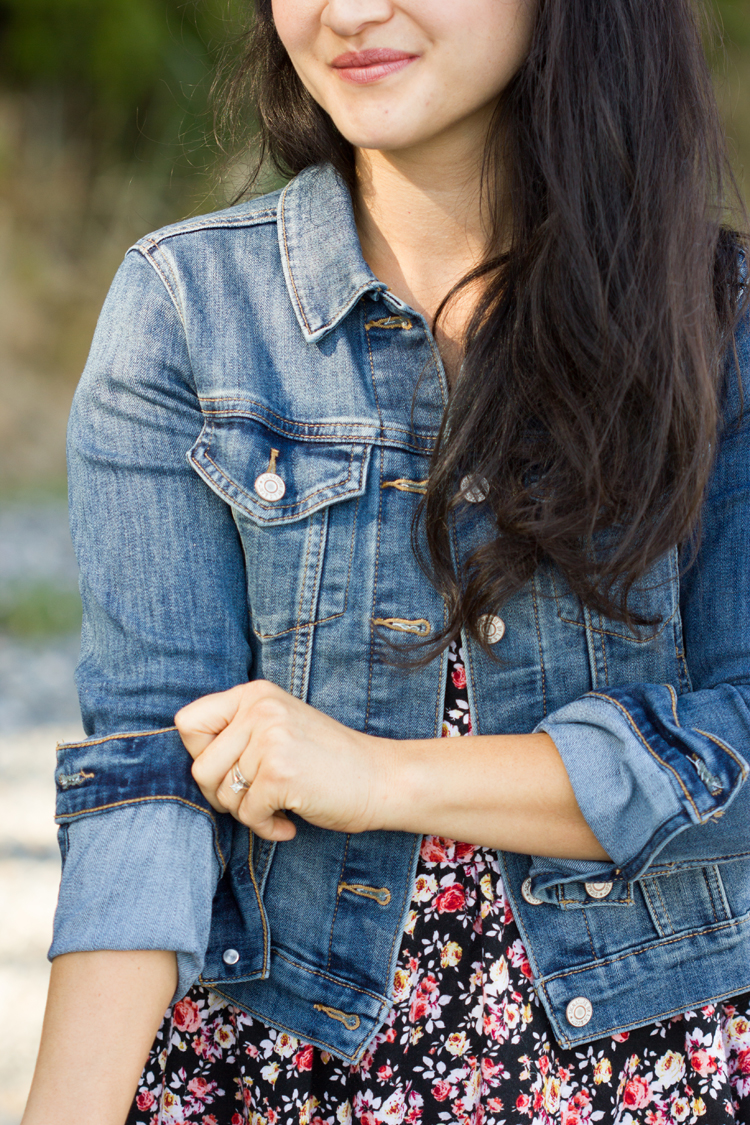 I love the wash and fit of my Signature Trucker Jacket in particular. It has a stretch built into the material for a flattering and comfortable fit. Needless to say, this denim jacket will be on constant rotation this fall!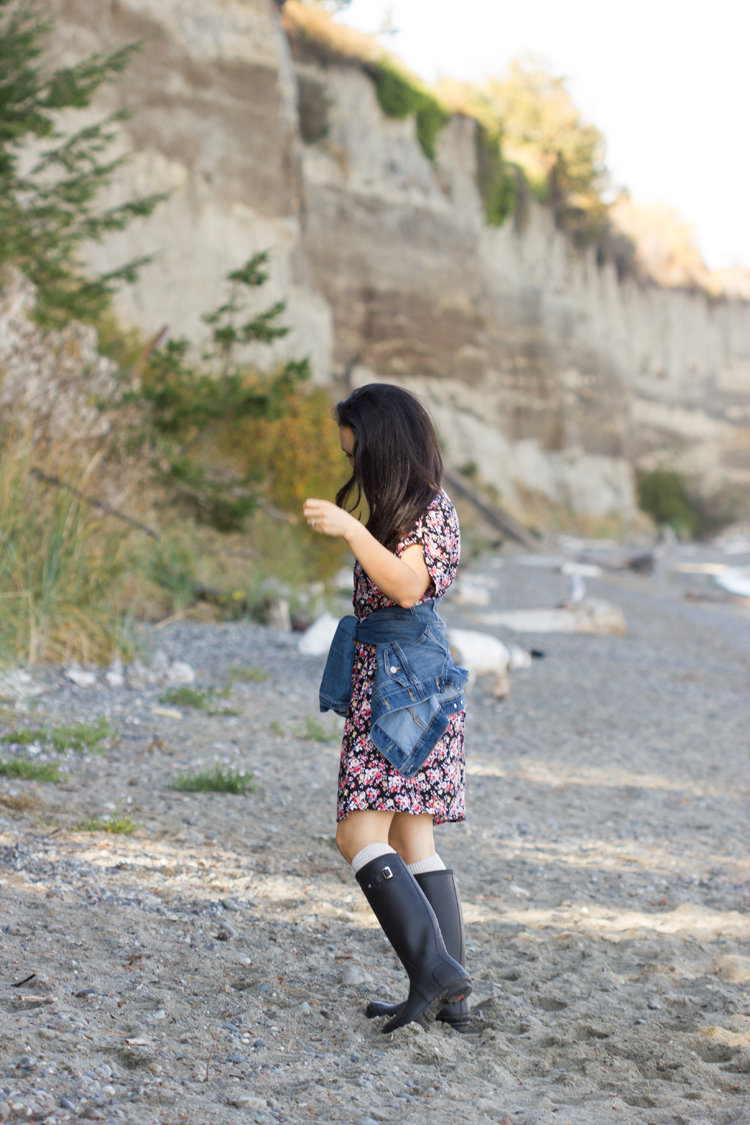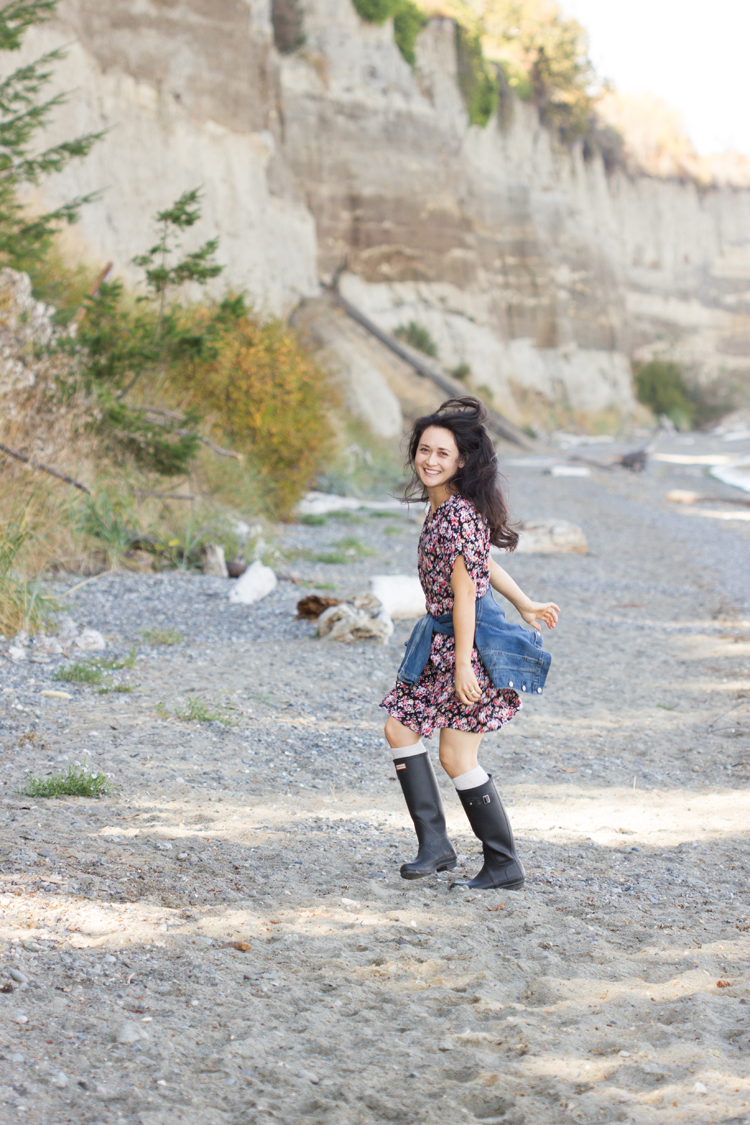 And bonus points, the pockets are real! I know that's random, but it's disappointing to me when pocket details are fake, so I did a little happy dance when I had a place to stick my hair ties and cash on date night.
As for the dress, I used the Fringe Dress pattern from Chalk + Notch and some light to medium weight rayon/poly fabric from Jo-Ann. I looked through a few different locations to find this print, and I can't find it online, so I'm not sure if they are carrying it everywhere. It's a soft printed fabric that's a little fussy to cut, but it has nice drape. It also has a great nineties vibe to it that I'm really digging.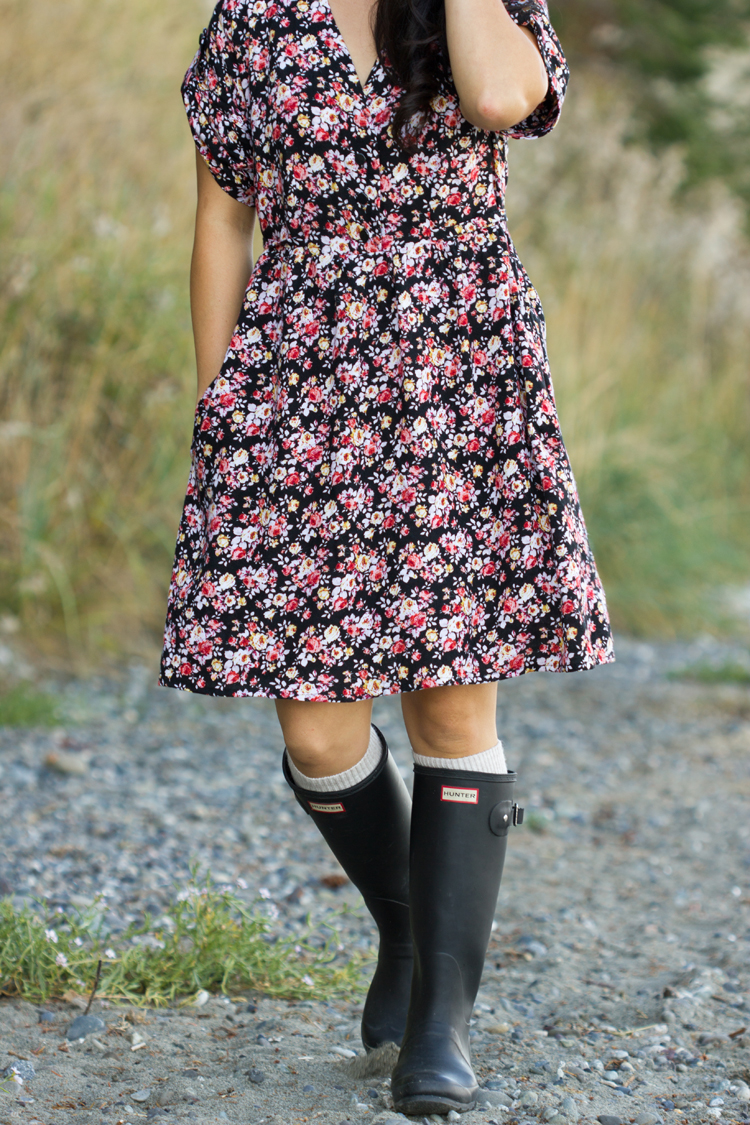 I swear, I had a dress almost identical to this one, but maxi length and with pink flowers, in high school. Trippy.
Overall, I'm a fan of the Fringe Dress pattern. It has a lot of variation options, and the instructions are well thought out. It fits true to size with a relaxed fit, which I like. This definitely won't be my last Fringe!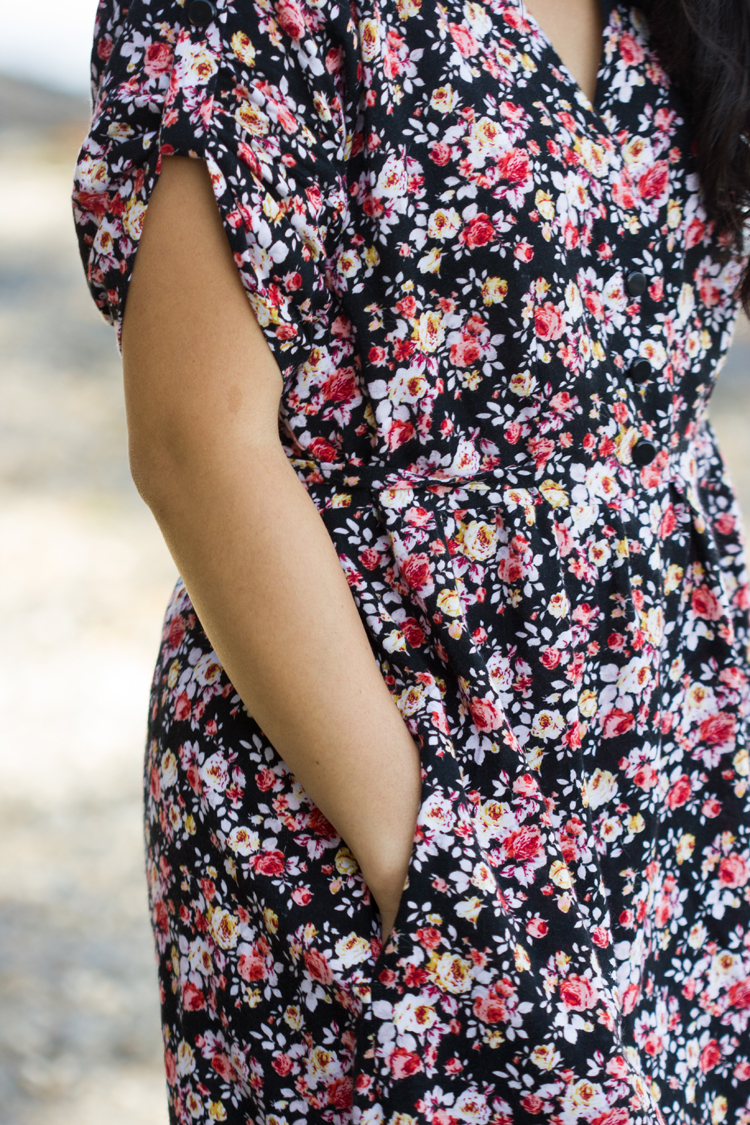 I sewed up a size 4 and didn't make any adjustments except for the hem line. It is designed to have a curved hem with a dip in the front and back. I actually originally included the curve with a little bit of extra length. It was very pretty and I liked the way it looked when I walked. But it didn't go with my boots. So, I hemmed it straight and it was just what the rain boots ordered. 🙂
The neckline is quite a dip for me. I admit, I sort of winged the button placement, so I need to add another button toward the top. The sleeves are pretty great though. I wasn't sure how I would like having that extra bulk at the biceps but I think it's quite pretty and not at all cumbersome.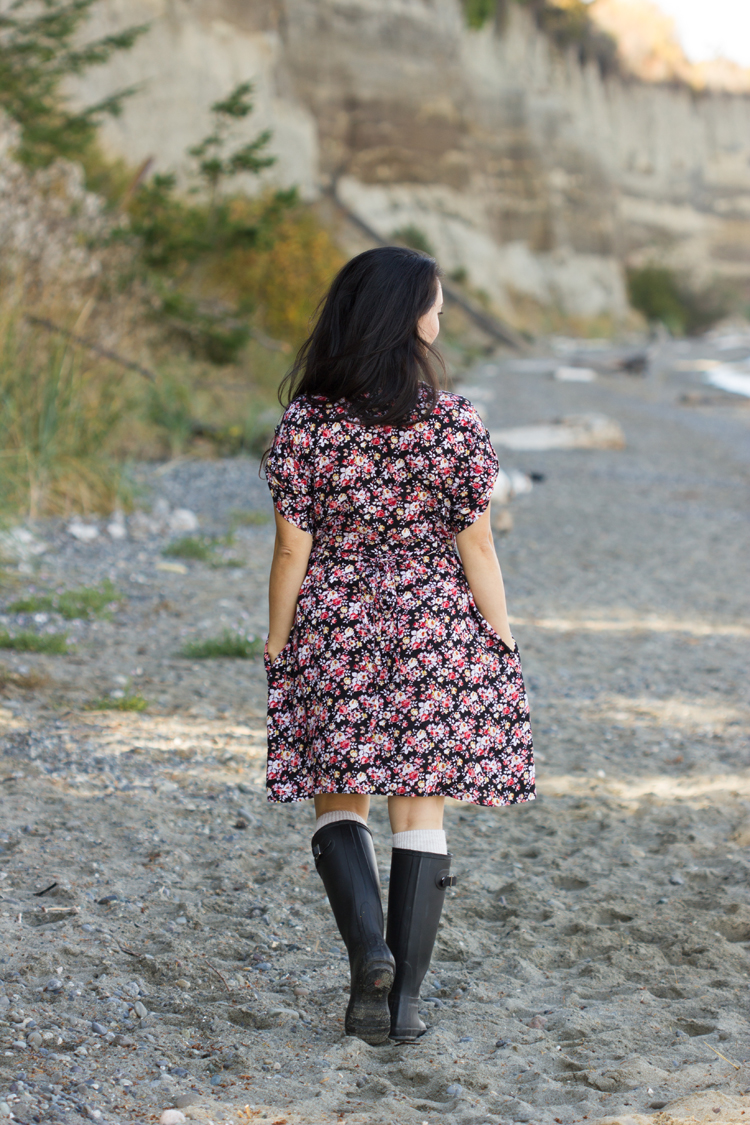 The finished dress, with the Signature Trucker Jacket, knit knee-highs, my Triangle Stitch beanie and rain boots are making me feel all the happy fall feels.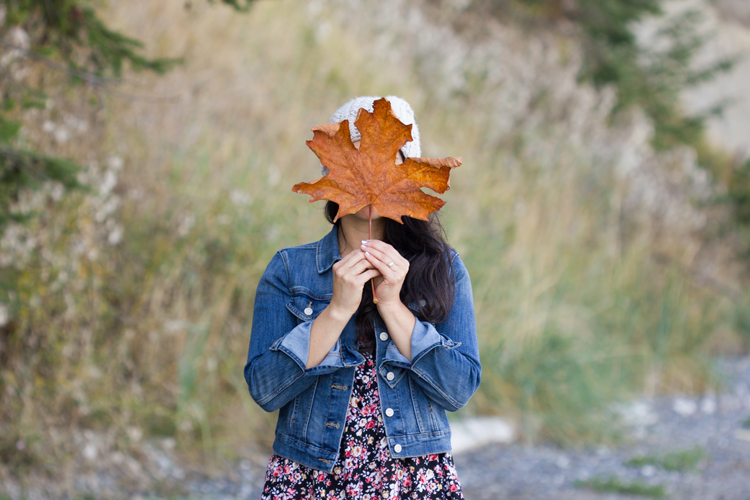 You can find my denim Trucker Jacket and other denim styles from Signature jeans at Walmart and Walmart.com.
Disclaimer: This post was created in partnership with Signature by Levi Strauss. All opinions are genuinely my own.