Looking for a festive way to celebrate Valentine's Day that doesn't pile on the sugar?
Homemade beet dyed tortilla chips double as a fun kid craft project and a snack!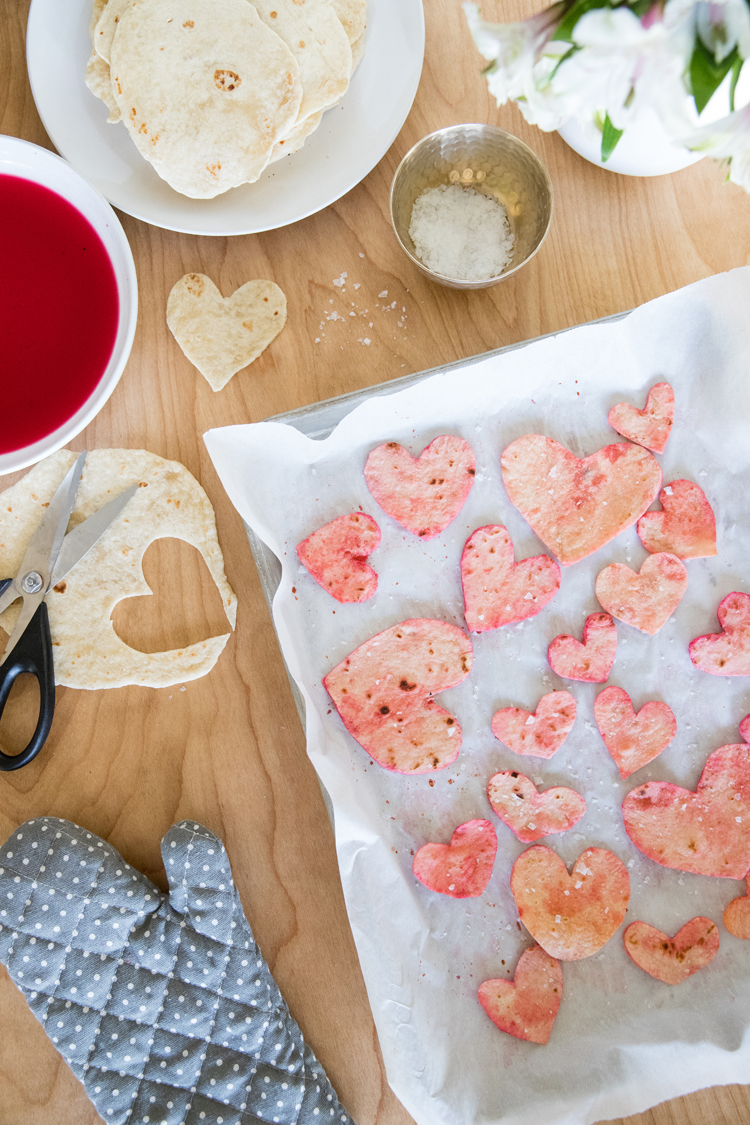 I actually shared this idea seven years ago when my middle schooler was still kicking it home waiting his turn to go to Kindergarten. Things have changed! Haha…But this festive project has stood the test of time.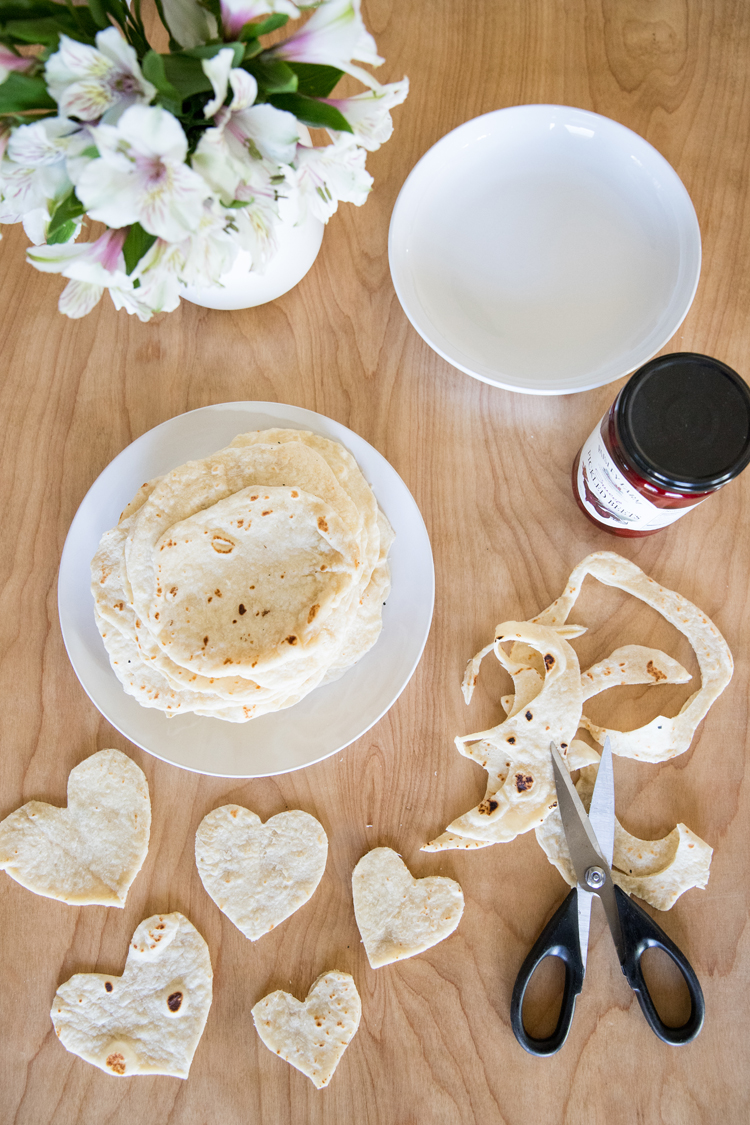 This time my youngest daughter was my helper and we made a quick video showing how easy and fun it is to make. If you scroll past it, it will pop to the side or top of your screen and you can read the recipe while you watch the video.
The beet juice is an incredible BRIGHT pink color that is both fun to play with and eat! And also good at staining clothes…so be prepared. 😉 ha!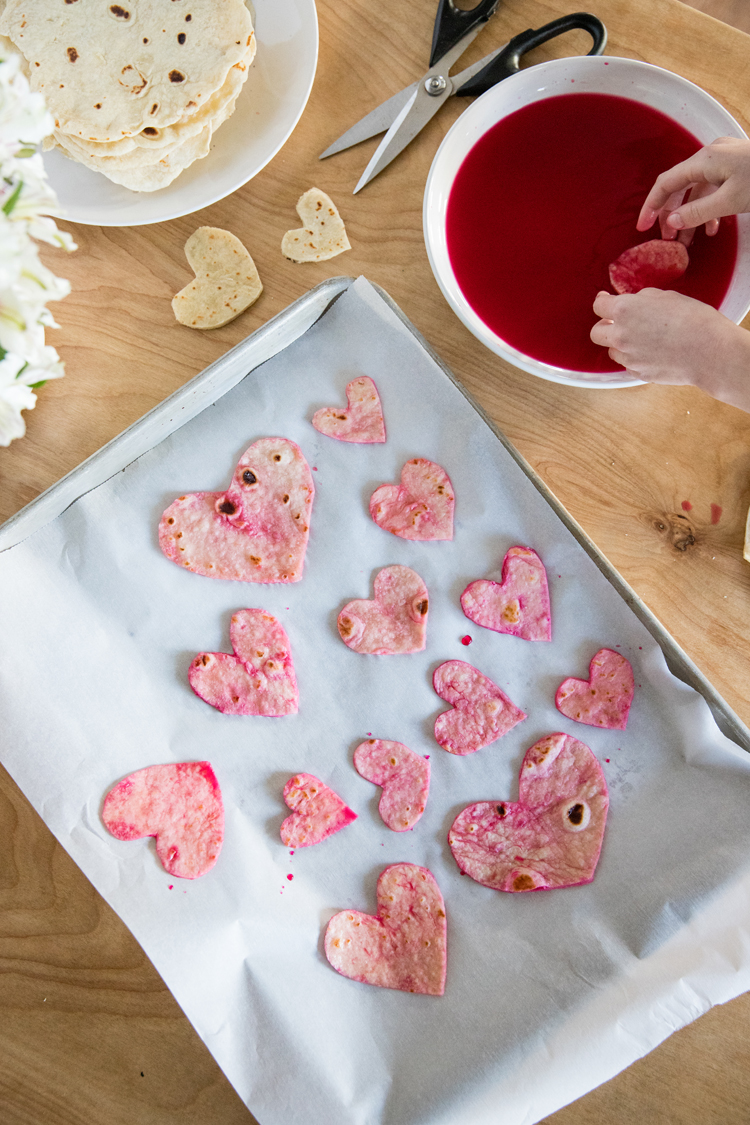 This time I used my homemade tortilla recipe. While I think the tortillas taste much better than store bought…even than Tortilla Land raw tortillas which we like a lot…they didn't cook as evenly because I don't roll them out with uniform thickness. So some chips were crispy and some were chewy. It was still good, but I think we'll go back to using Tortilla land tortillas for this recipe.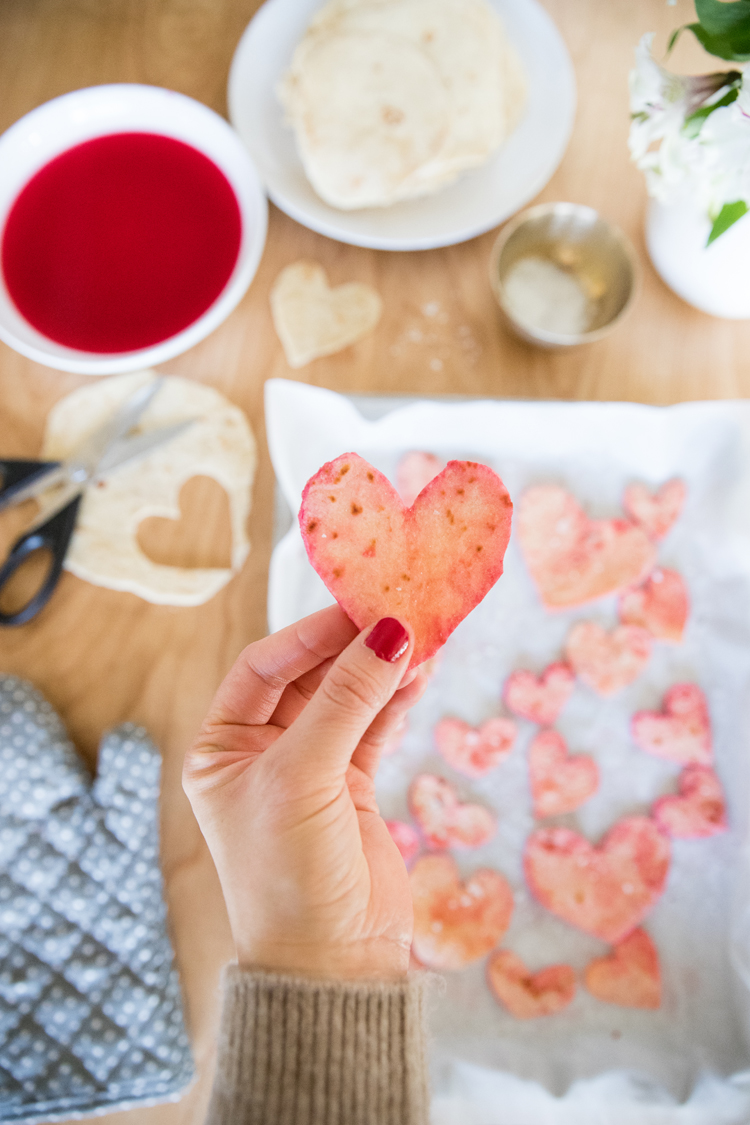 We also tried some with pickled beet juice and some with non-pickled. The flavor is so faint that I don't think it really matters. I do think the non-pickled beet juice was a little brighter in color though.
This recipe is SUPER simple and the video is pretty self-explanatory, but here it is in a printable format for your convenience.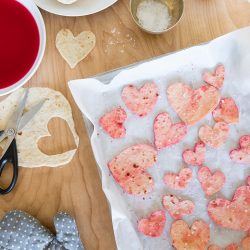 Heart Beet Chips
Ingredients
Tortillas

cooked

Beet Juice

either pickled or not works fine, the flavor is very faint

Salt

to taste
Instructions
Cut the tortillas into heart shapes.

Drain beets into a shallow dish.

Soak tortilla hearts in beet juice, drip off excess juice, and place on a baking sheet lined with parchment paper.

Bake chips for about 15 minutes or until lightly browned and crispy.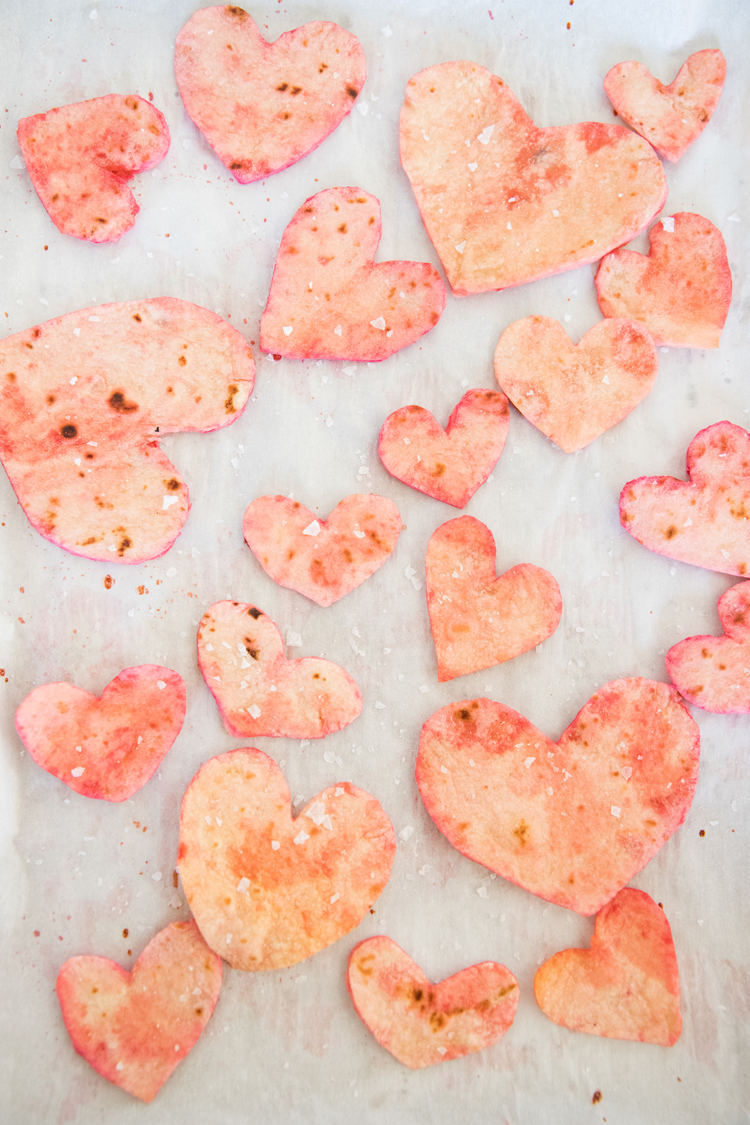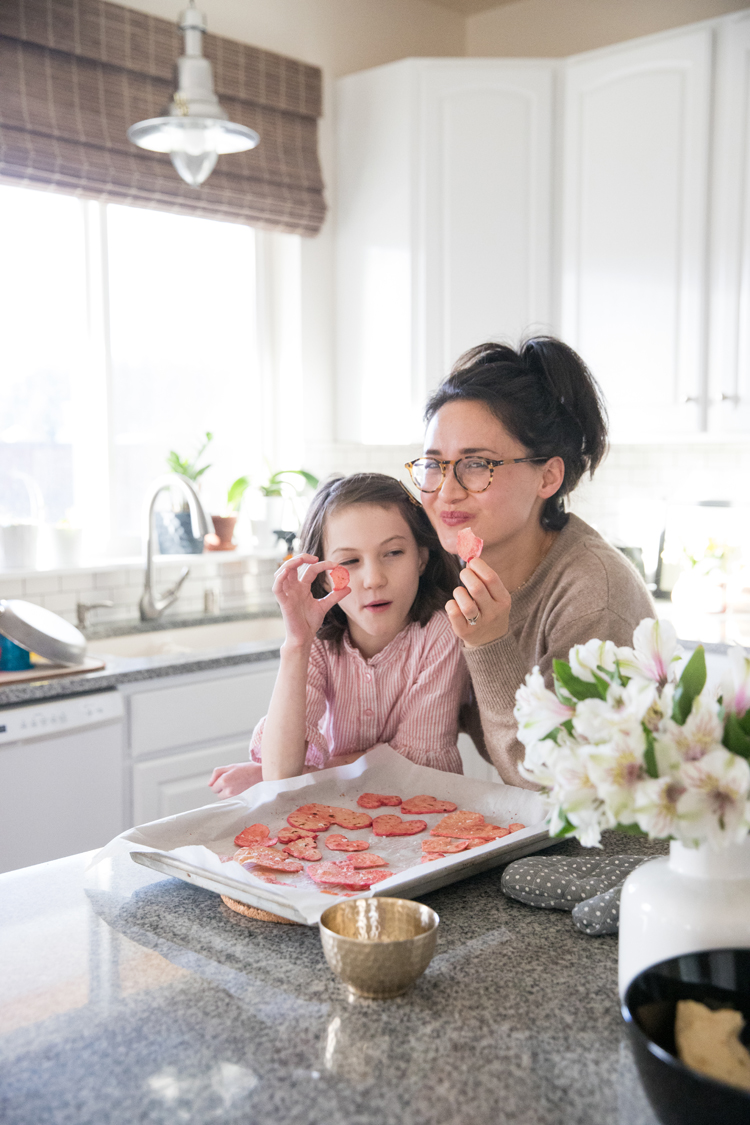 I'm still looking for creative ways to use up the leftover tortilla scraps. Maybe fry them up and sprinkle them on a salad? For now we just feed them to our bottomless pit/ a.k.a. teenager. 😉 Haha!