There are two aisles I almost always hit up when I'm in a thrift shop or Goodwill: the basket aisle and the glassware aisle.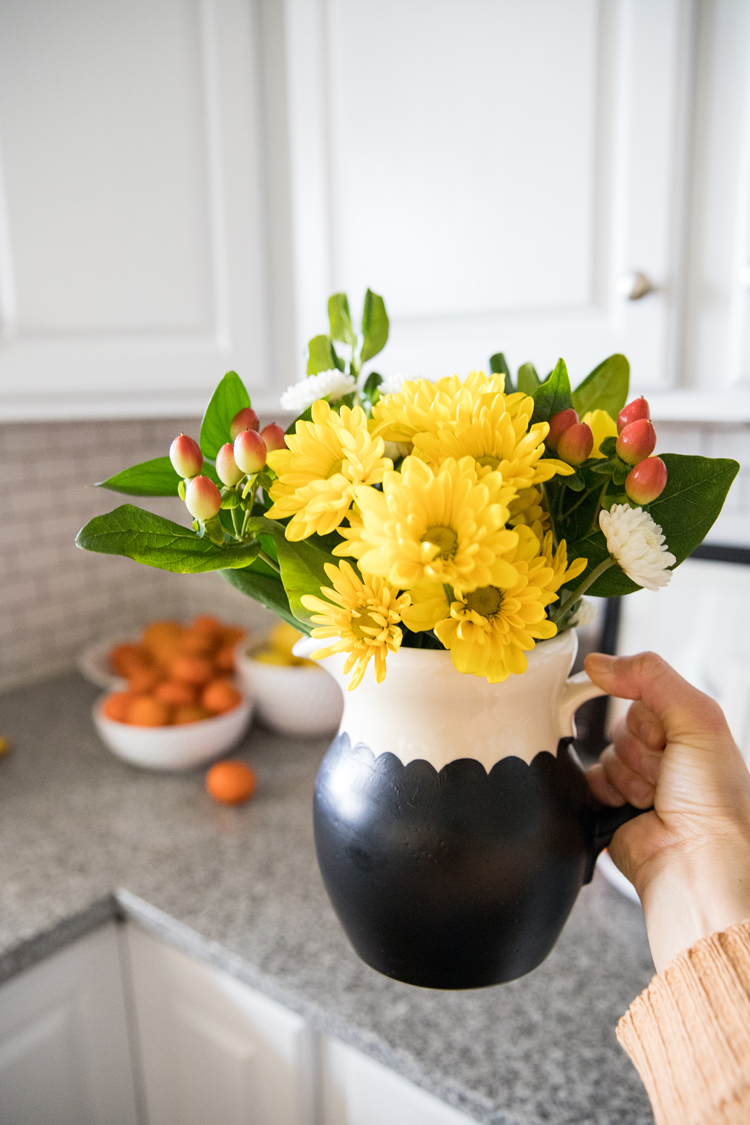 You can get the most interesting looking pieces if you're patient!
I usually have better luck with baskets then I do with vases because sometimes I don't have the patience to look through ALL the overcrowded glassware shelves, but I found a few shapes I liked during my last stop. And that's the key…look for shapes, not color. You can always change the color…which for me usually means I can always paint it black. 😉 Haha.
Case in point.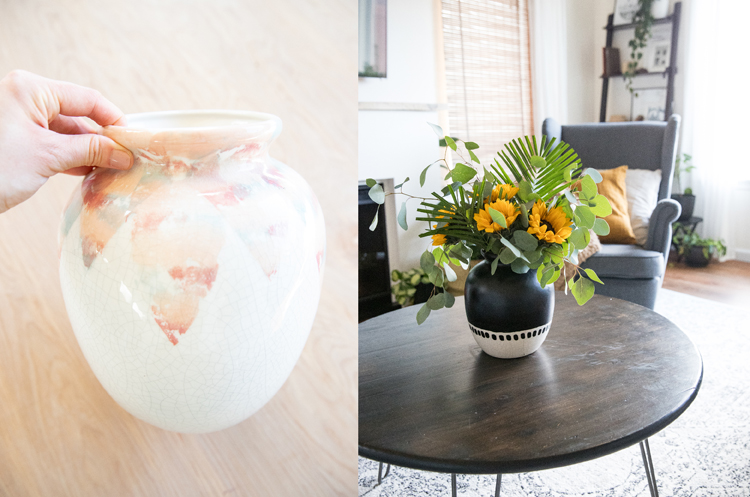 I like adding to my vase collection this way because 1. I can get completely unique pieces, since I get to add my own flair to it, and 2. I get to keep old glassware out of the landfill and give it new life!
I also love the idea of giving one of these vases as a gift with a bouquet inside. Give the gift of a unique, semi-handmade piece that will feel really personal.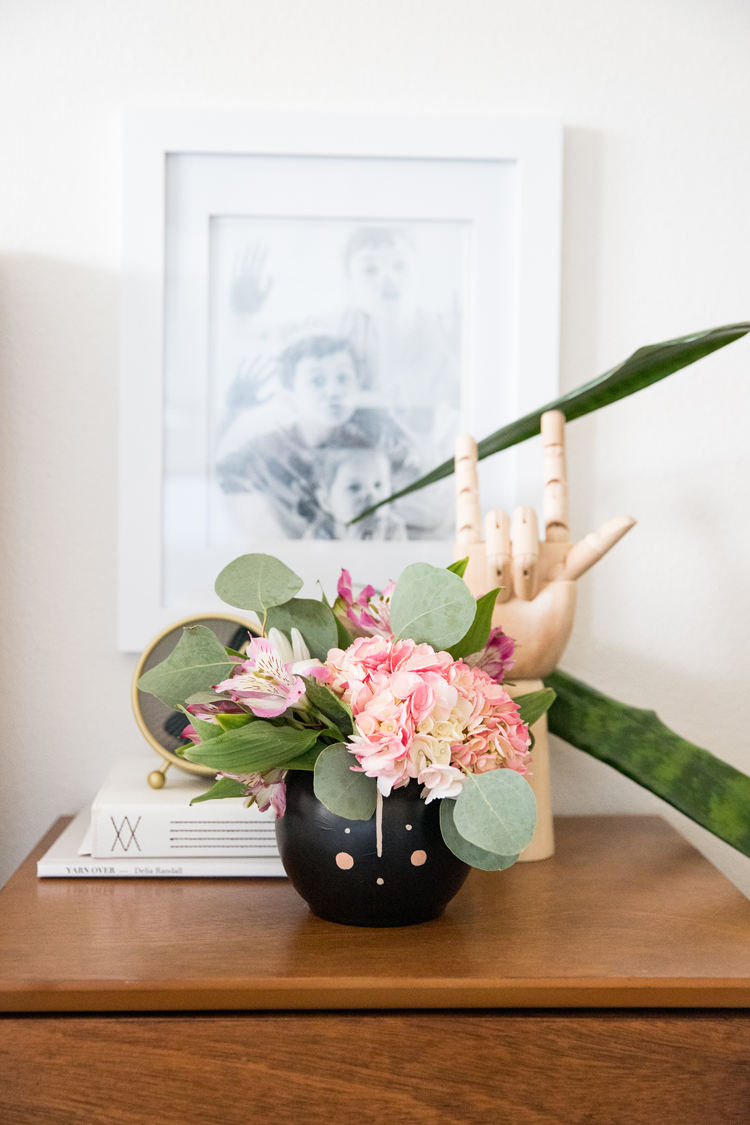 One of the vases is a round votive style that you can find pretty much anywhere and I actually think it might be my favorite. I'm totally a fan of the faces on vases and plant pots trend. It just makes me smile!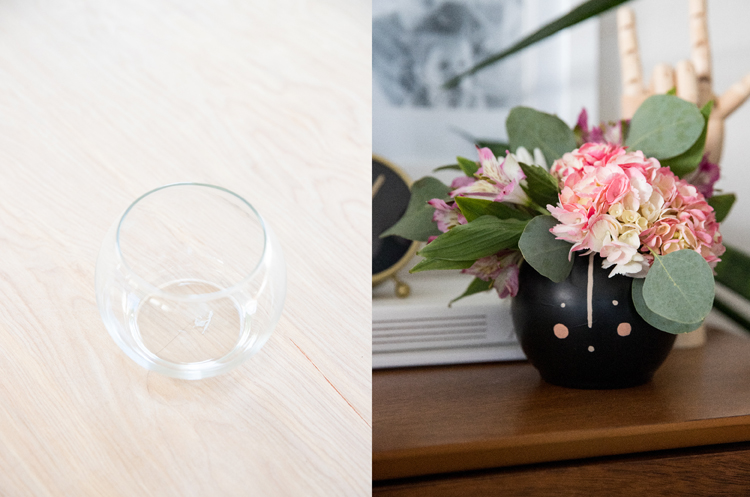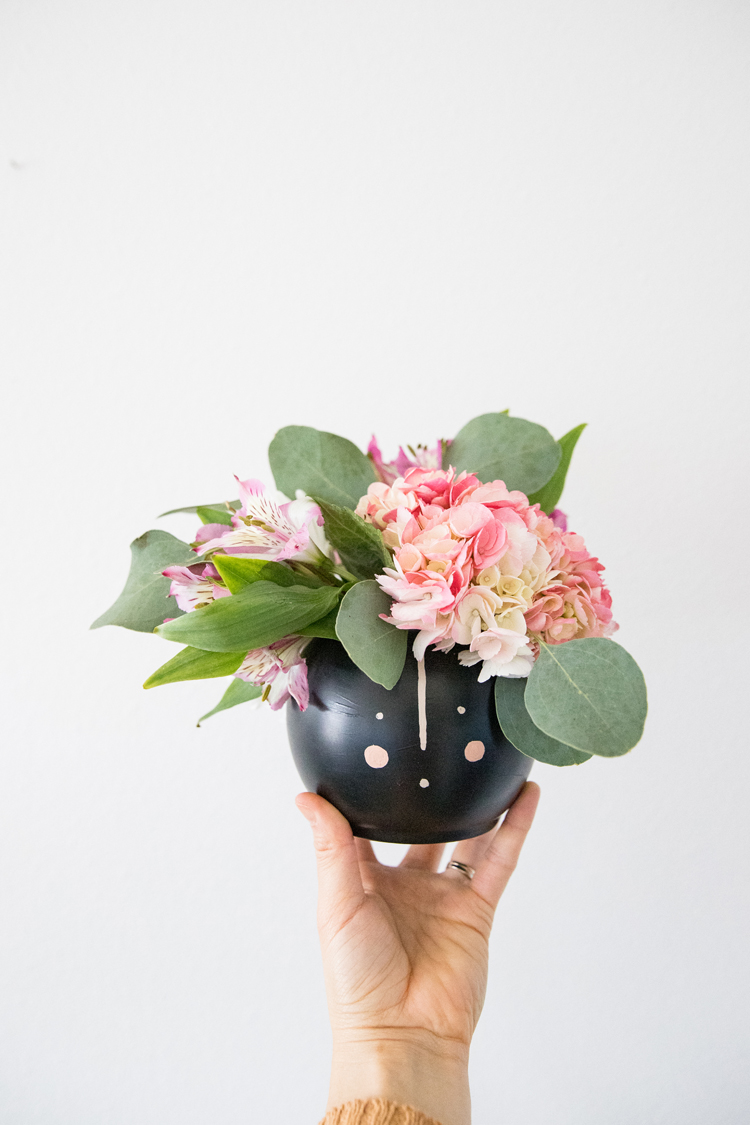 I feel like the instructions are too simple for a tutorial, but here's a quick video and some tips.
To speed things up, I started with spray paint to cover the largest areas. Then I went in with craft paint and a small paint brush to add details, like the scallop edging or the facial features. Although, you could easily hand paint the whole thing. I find the residual brush stroke texture to be perfectly charming.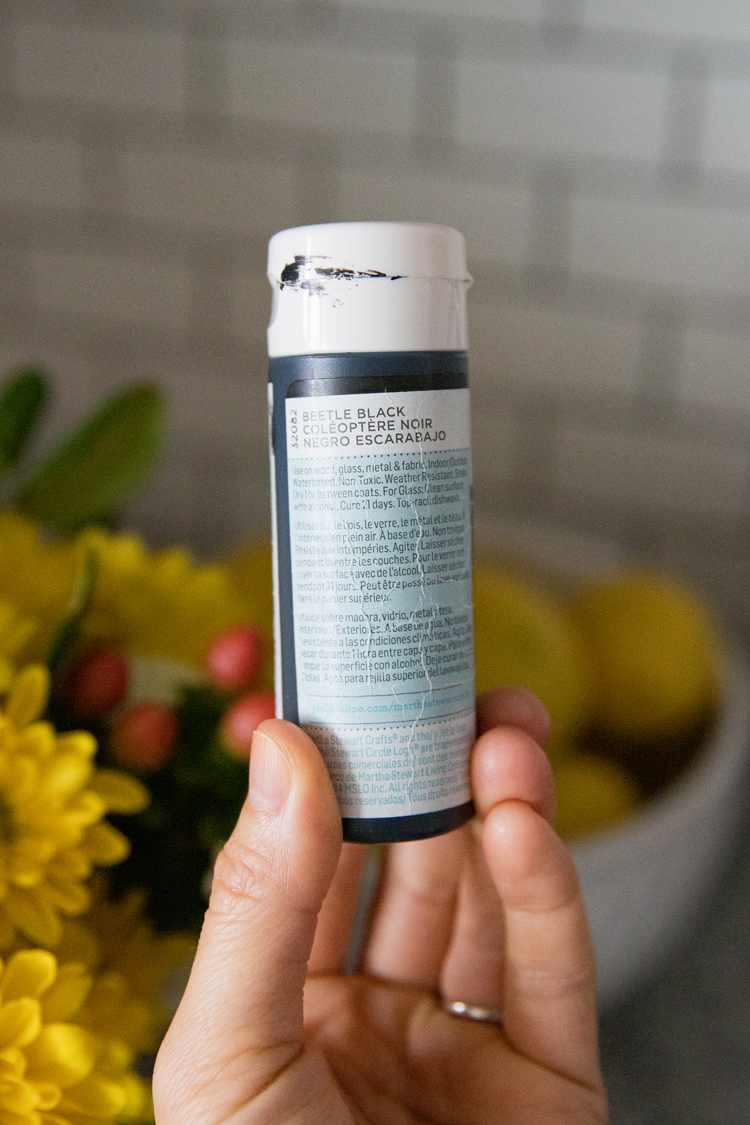 TIP: If you use Martha Stewart craft paint, it is top rack, dish-washer safe if you let it cure for 21 days (if you can see that in the cracked label in the picture). That's a heck of a long cure time, but still useful especially considering you likely won't be using the vase enough to need to pop it in the dishwasher right away.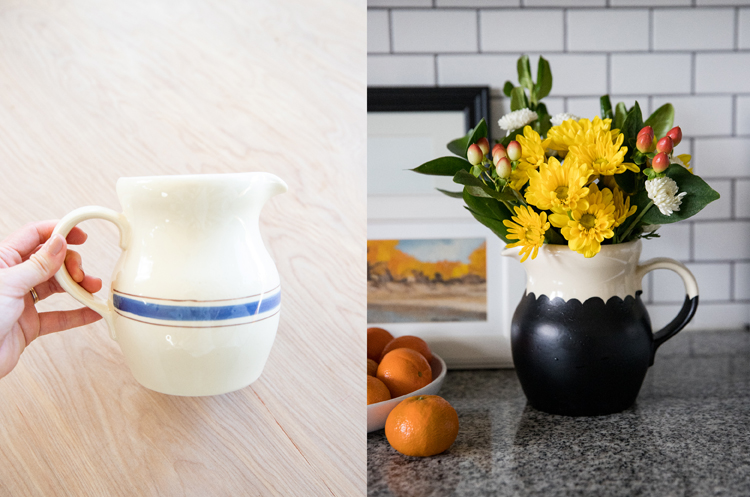 NOTE: One bit of warning and something that I failed to do…is to check to see if your vessels can hold water BEFORE you paint them. The large vase unfortunately started to sweat a puddle water after these pictures. The exterior is glazed but the interior is not, which is what is needed to make it waterproof. (face palm) As a hobby ceramicist, I should have known better.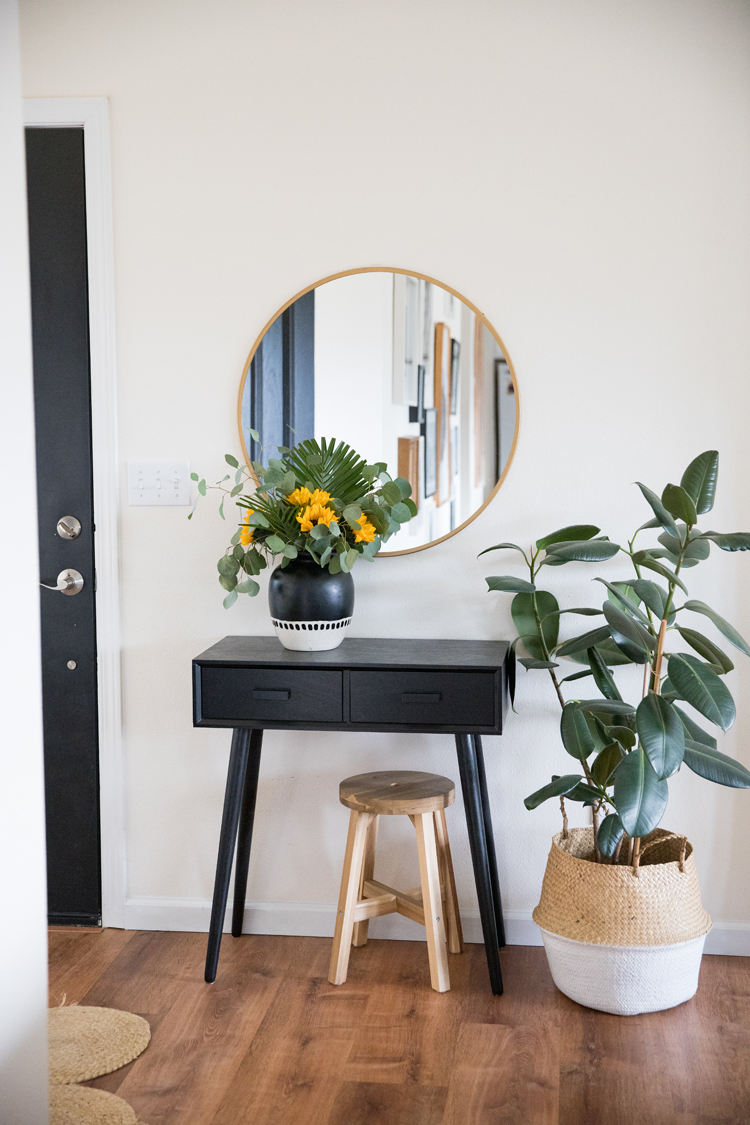 So, this one will have to be used for fake florals or something like that.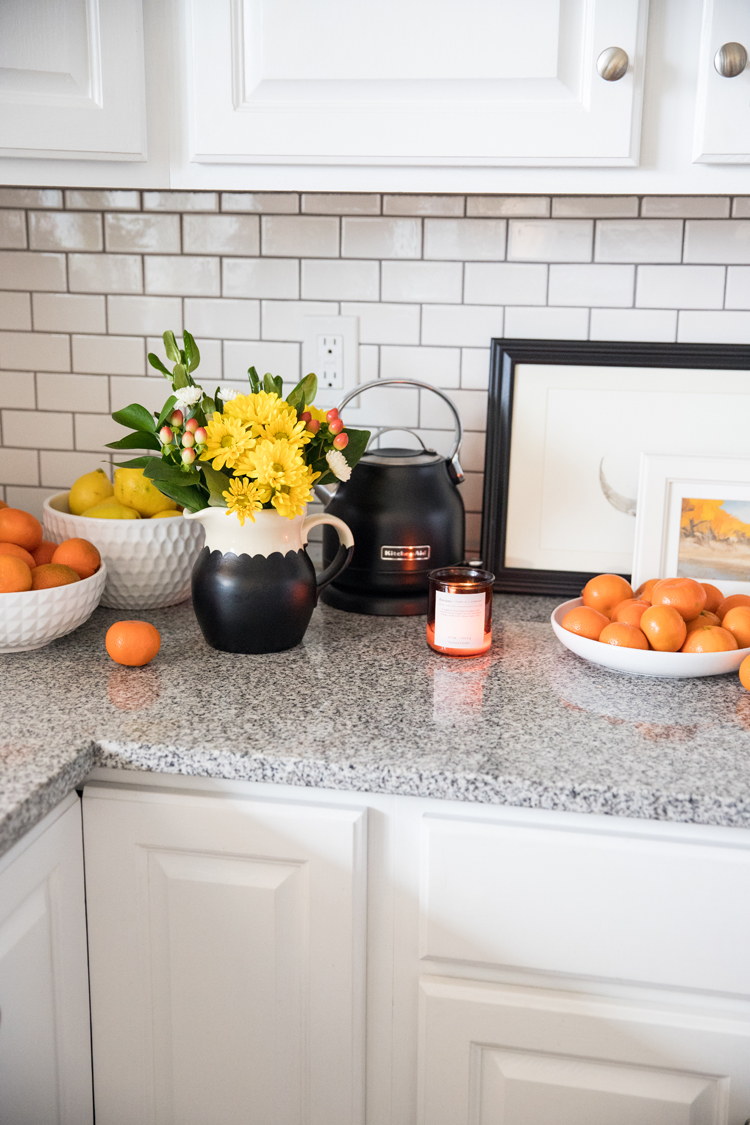 This pitcher though….I think might get more use once it's cures. I can see it making a cute little addition to our breakfast table.