One perk to being the last person on instagram to have their sunflowers bloom, is that you get to learn from everyone else that harvesting and roasting your own sunflowers is a lot of work.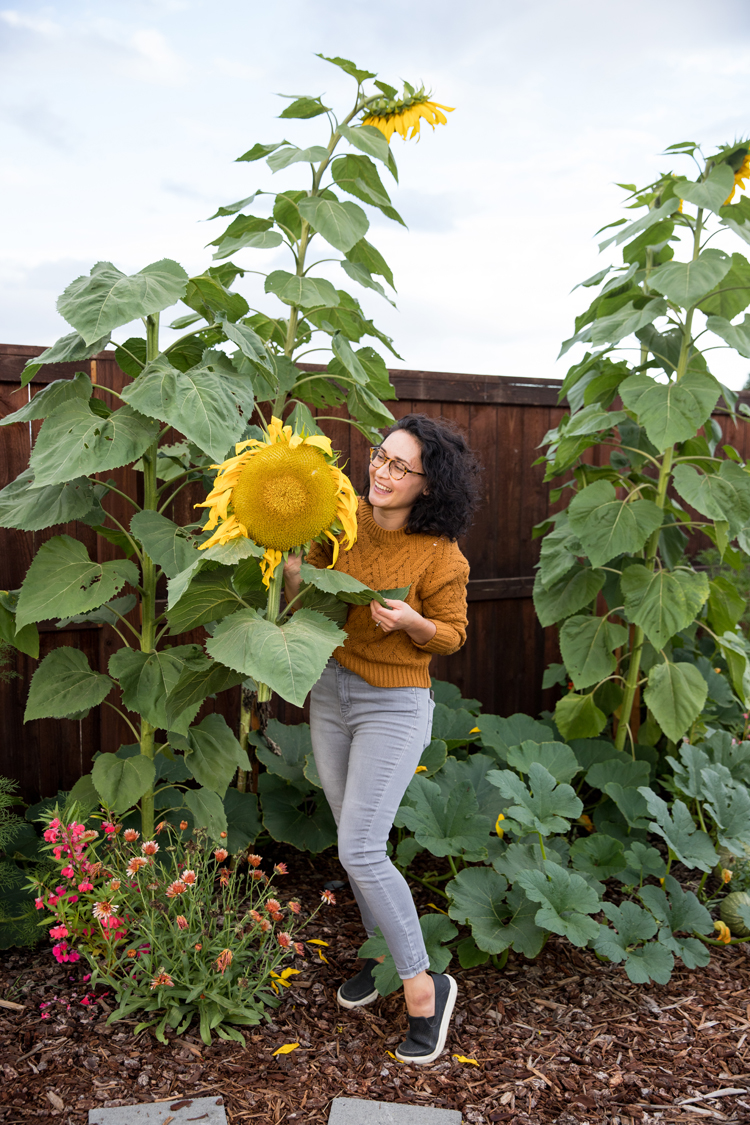 Maybe too much work! haha.
Not wanting our gorgeous mammoth sunflowers to go to waste, I thought I'd try eating them in a different way.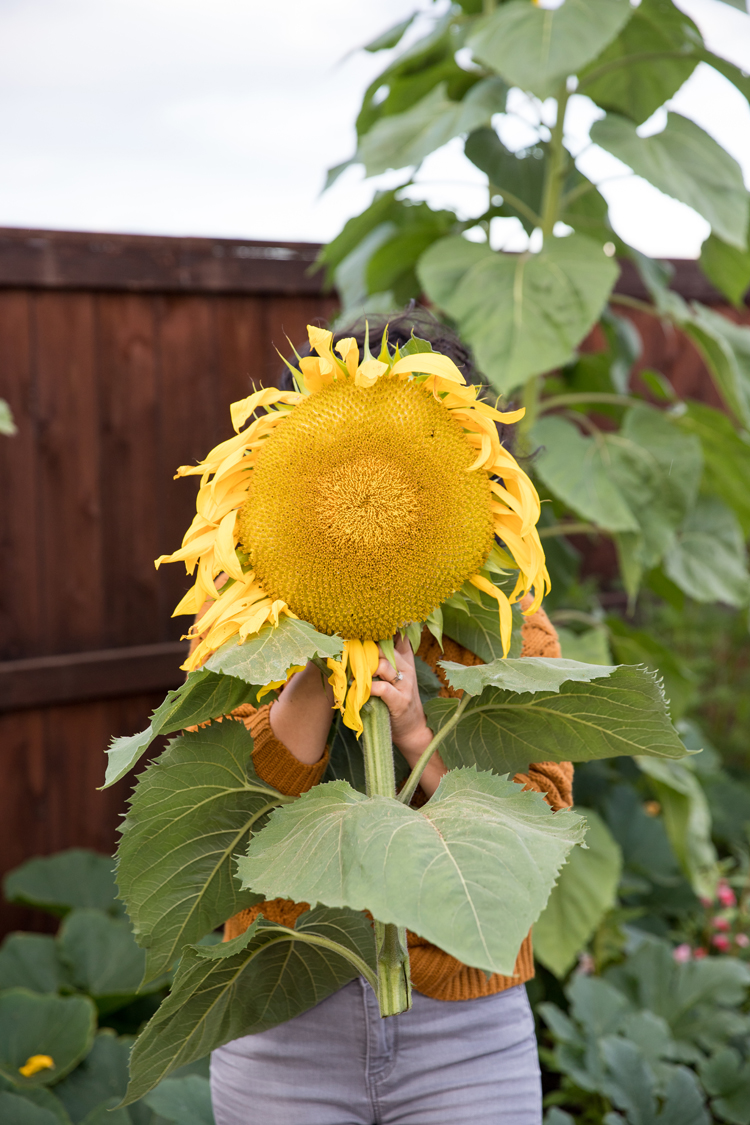 First, I steamed an immature, unbloomed sunflower and ate it like an artichoke heart. It was so good and tasted a lot like an artichoke.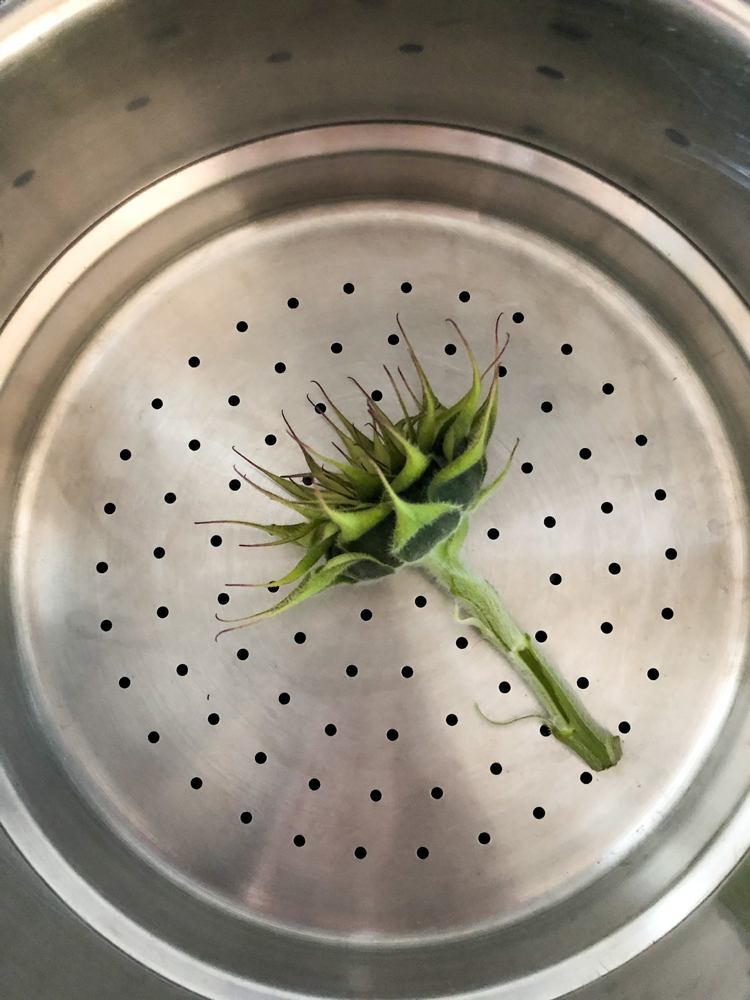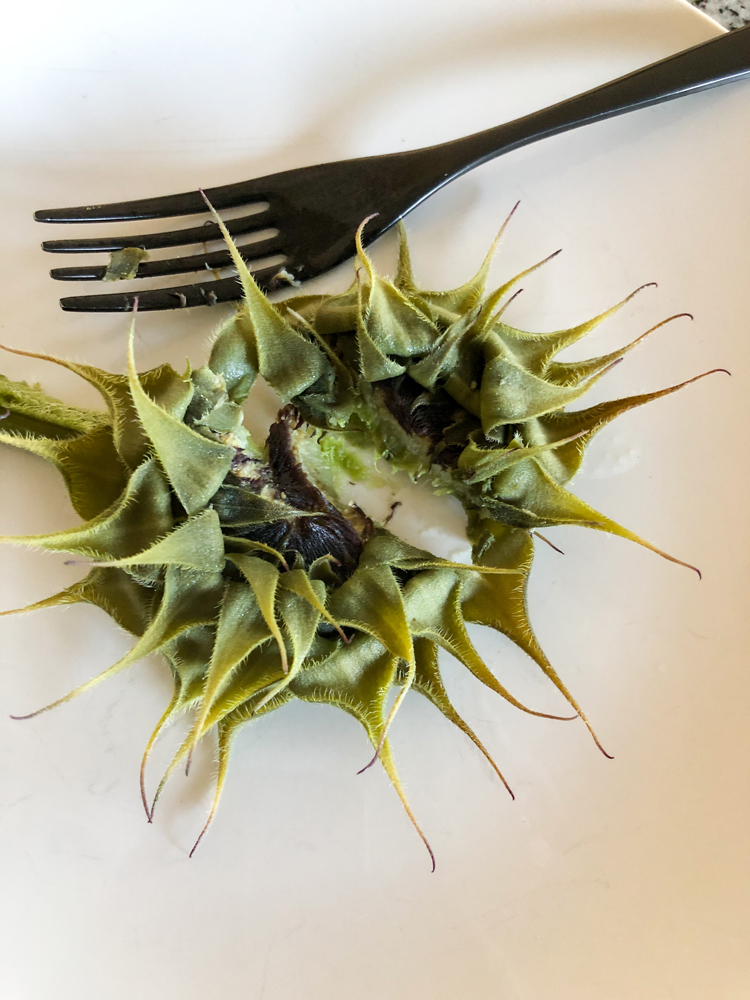 Then, I tried this method that Emmy Made in Japan shared on her YouTube channel. She roasted it and ate it like corn on the cob! I was intrigued and definitely impressed that it only took about five minutes to roast.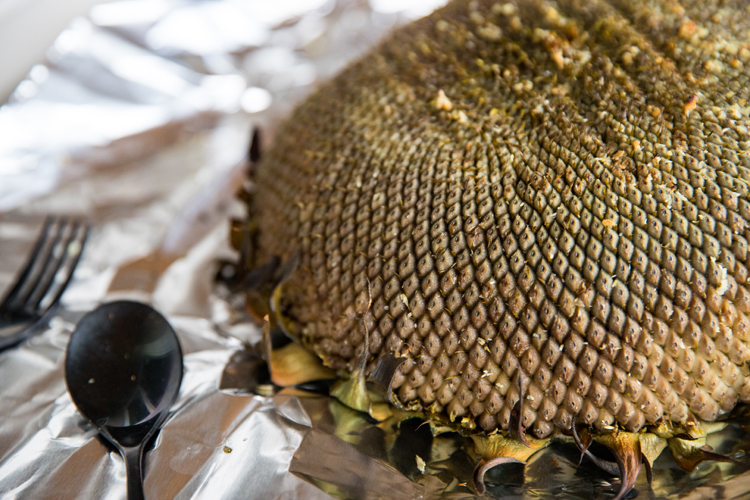 I strayed from the recipe she used a little bit, but I think we still got a good result.
Here's a tutorial/recipe of what I did:
VIDEO: I also took some vertical video for instagram and thought…why not share a video here as well?
If you scroll past this video, it will pop to the sidebar so you can watch while you read.
Music Credit: Pleasant Pictures Studio, Cheese and Balloons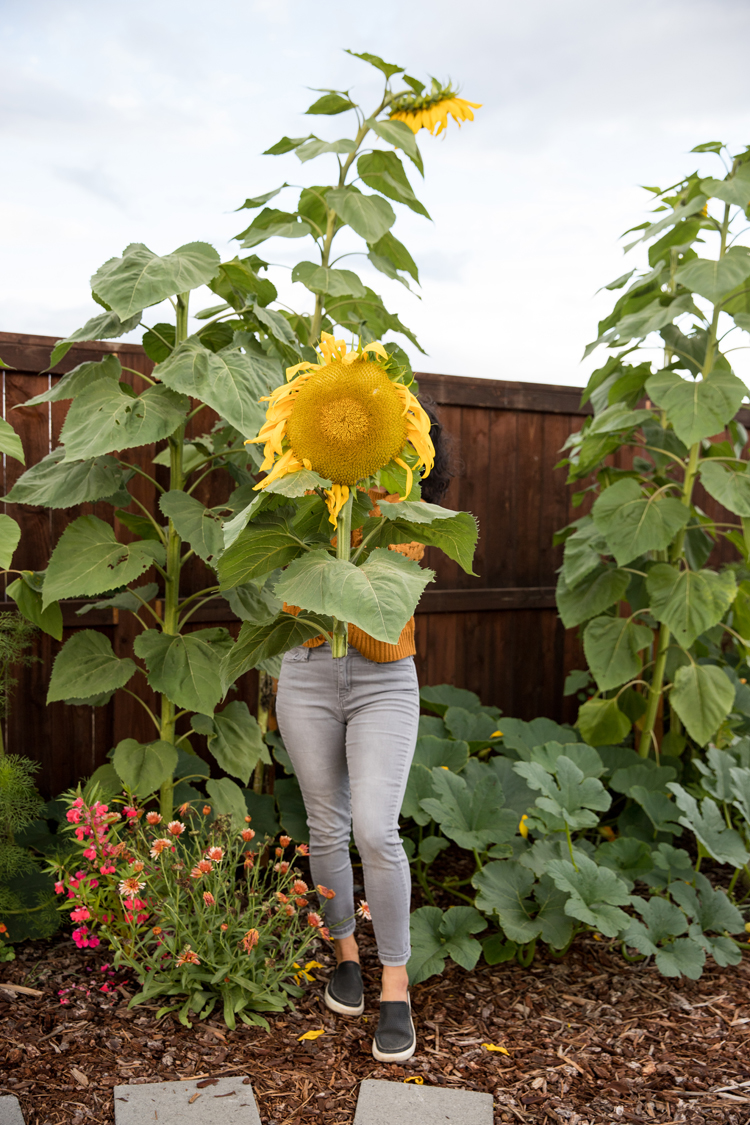 Step 1: Cut the sunflower head when it bows its head and starts to form seeds. The younger you cut it, the more tender the seeds will be.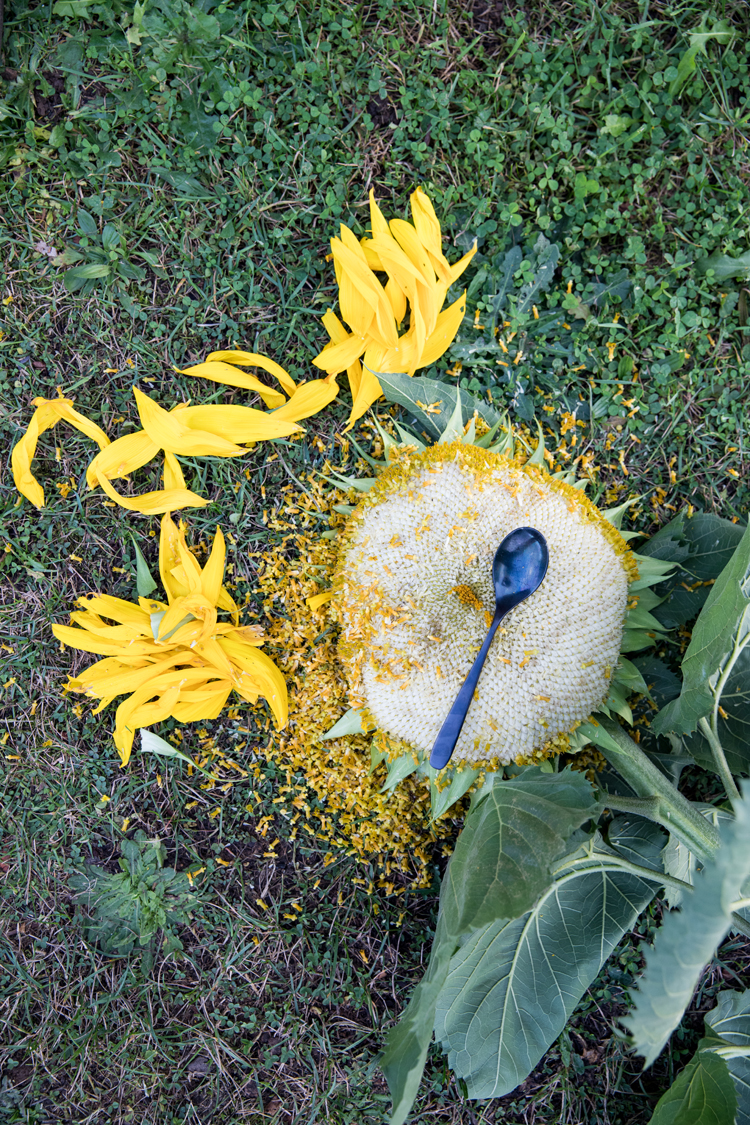 Step 2: Remove all petals, outer and inner. I used a spoon to scrape away all the inside petals.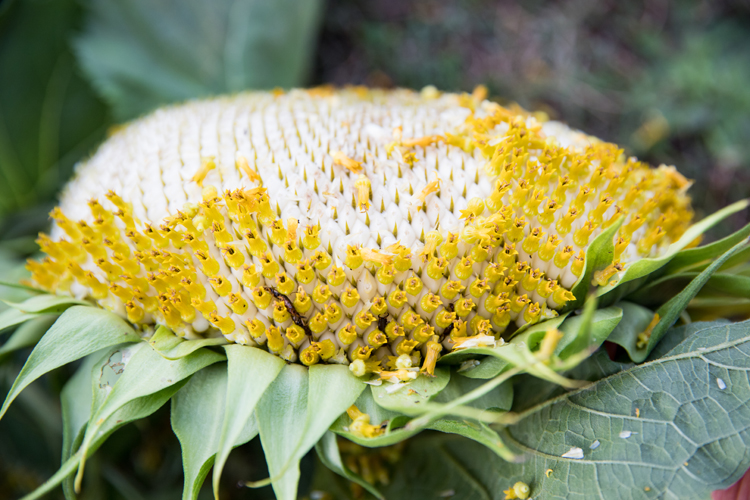 Step 3: Coat with olive oil and seasonings, we chose fresh garlic.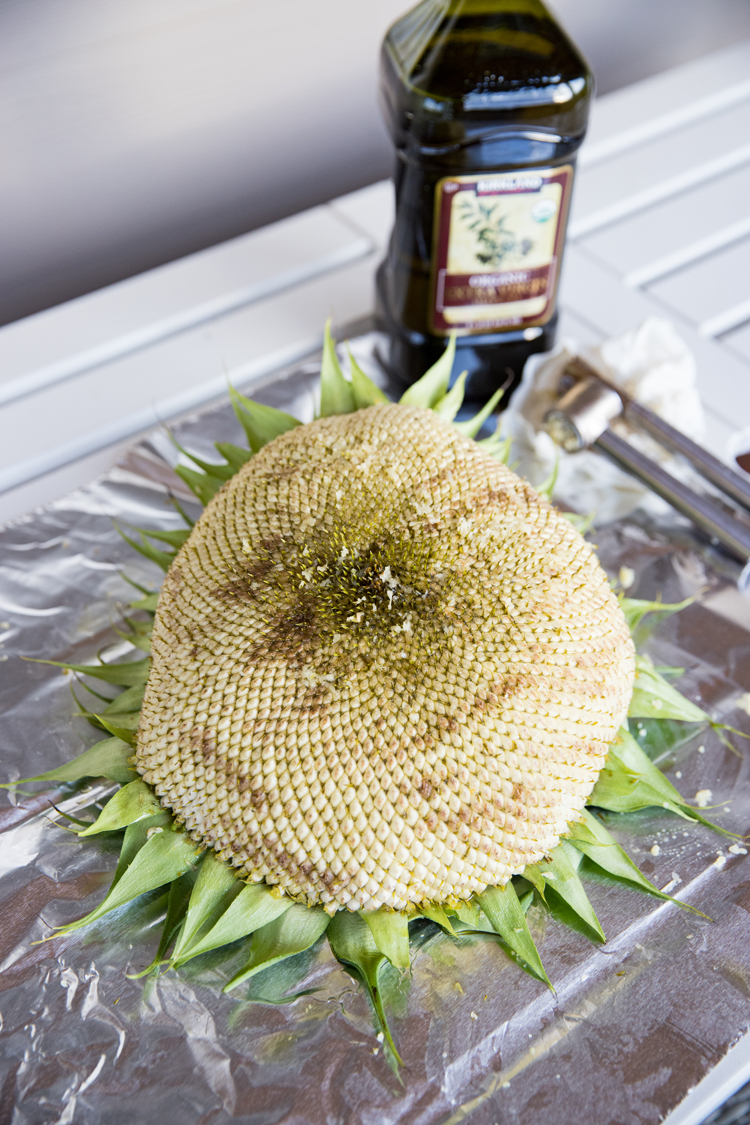 Step 4: Roast on your grill, face down, at 450 F covered, for about 5 minutes.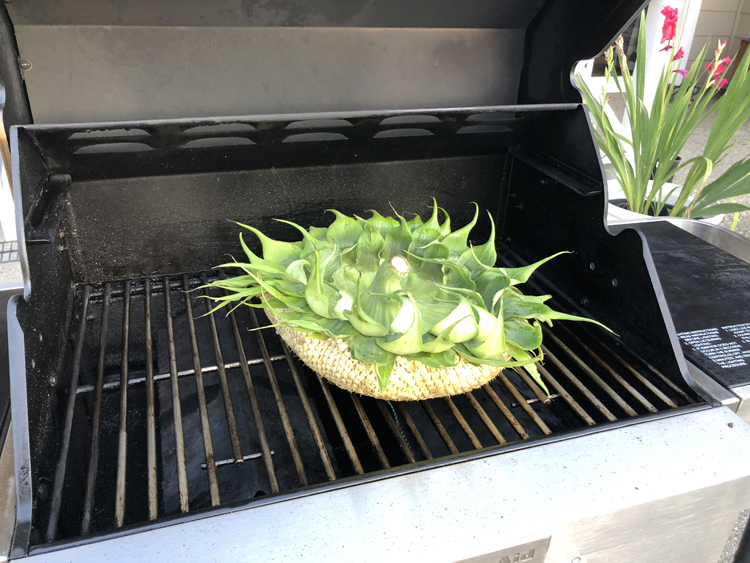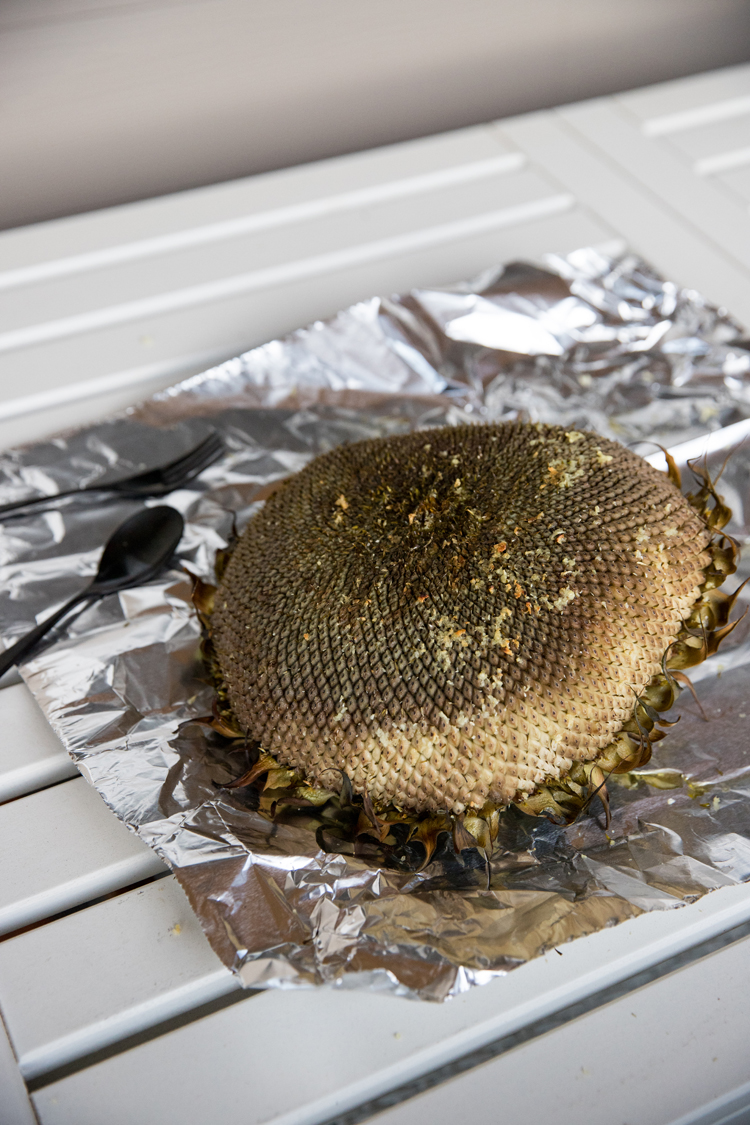 Step 5: Add salt and pepper to taste. Cut the sunflower bud into chunks and eat it like corn on the cob, or use a fork to scrape away the roasted immature seeds.
Verdict: It was pretty good! It was also surprisingly VERY filling. I'm betting it's high in calories and fiber.
Eating it straight up off the sunflower was okay, but we'll probably use it as a topping to a salad, or mixed with pasta in the future. Since it only takes about 10 minutes to prep, roast, and then scrape, I'd say it's a winner!