I tried out Silhouette temporary tattoo paper for the first time…holy hugs and kisses! It's SO fun to use!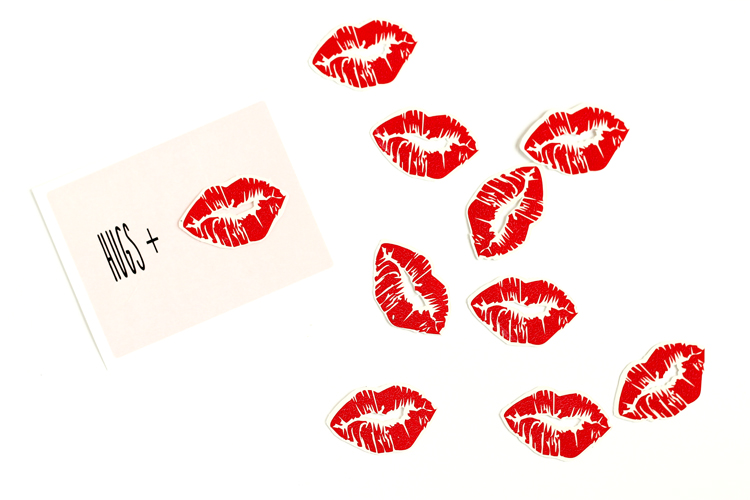 Of course, my first thought was that it would make a really cute valentine. So, that's just what I did!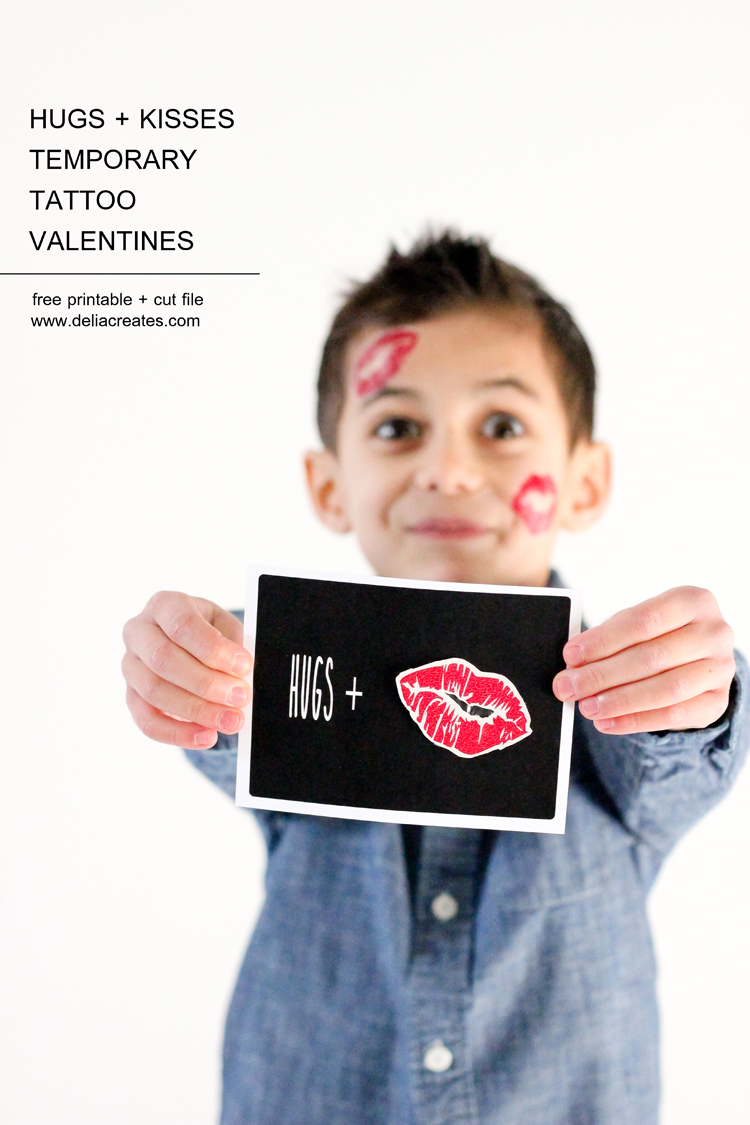 I worked up a lip print design in Illustrator and then made it into a print and cut file in Silhouette Studio.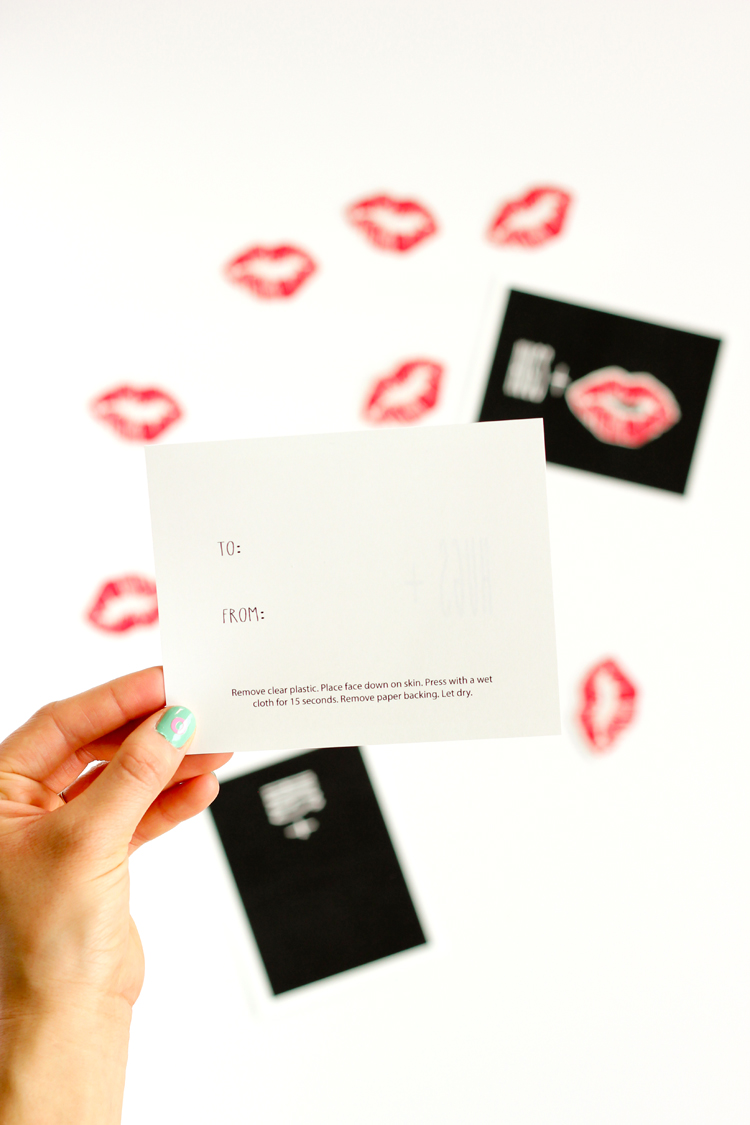 Throw in my free printable valentine (with temporary tattoo application instructions on the back) and you're set!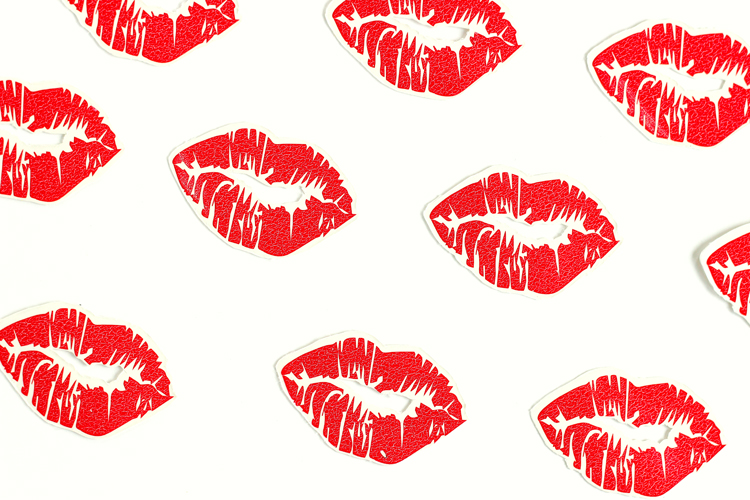 The print file comes with red lips, but you can easily change the fill color to whatever you like. Pink lips, blue blips, green lips…I'm regretting not making a rainbow of them as I type this post… 🙂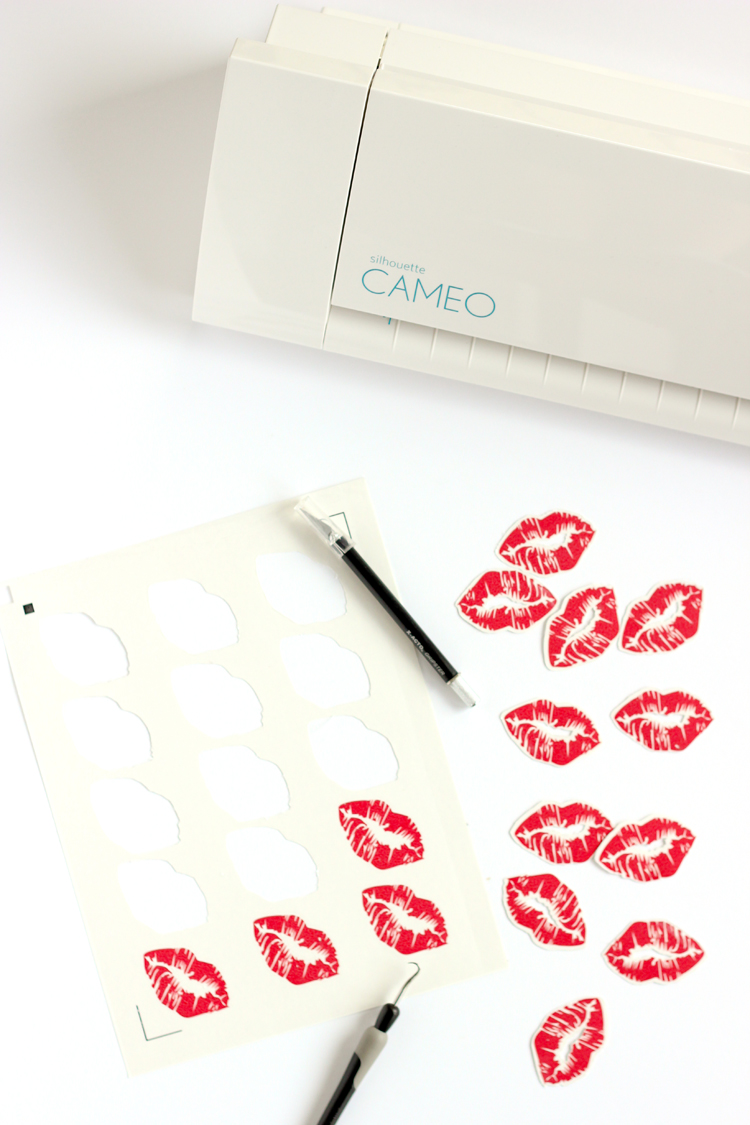 MATERIALS
Color inkjet printer
Scissors or paper cutter
Clear tape (double sided if you have it)
*The lip print file is a Silhouette Studio file only. If you prefer email delivery of these files, please email me at [email protected]. Please allow up to 10 days for email delivery.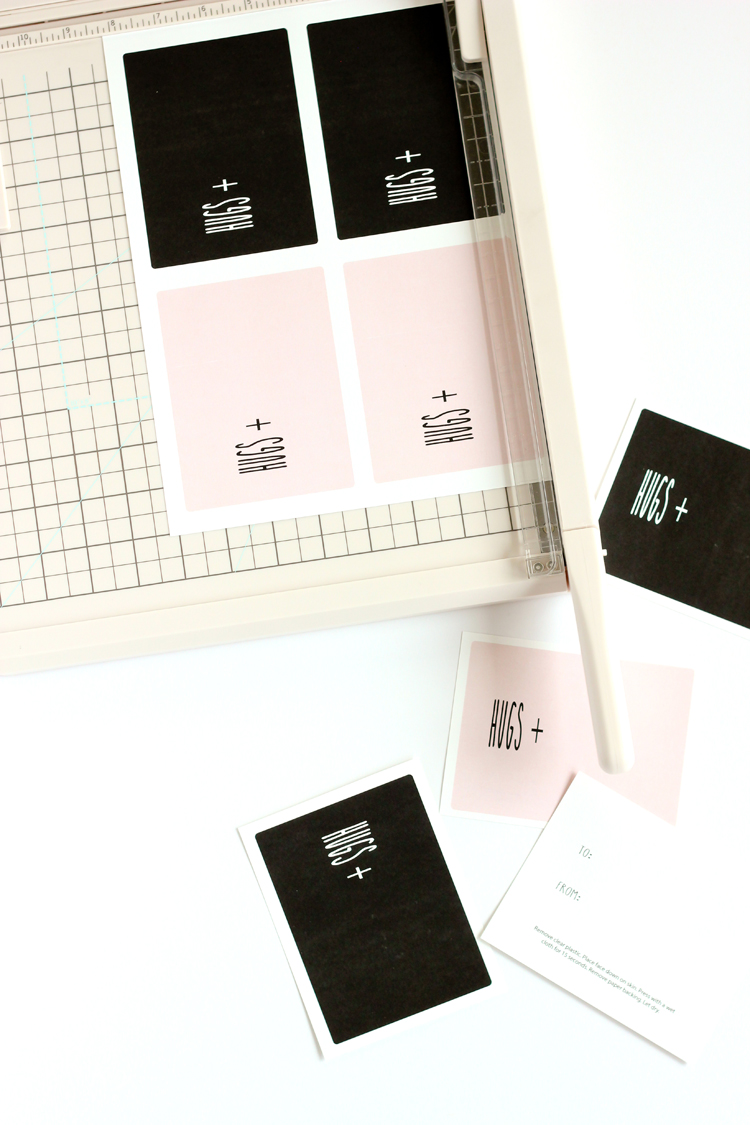 TUTORIAL
Print and cut the temporary tattoos, using THESE instructions. My blade was a little dull, so it didn't cut all the way through the paper backing consistently. I simply scored those weaker cuts with an exacto knife to free the designs from the paper.
Print the Hugs + Kisses printable on white cardstock, double sided. To get a cleaner, more professional look, I personally prefer to do this at a print shop like Staples, Office Depot, The UPS Store, etc.
Cut the valentines with your scissors or paper cutter.
Tape temporary tattoo lips to the valentines.
Ta da!
Bonus: The tattoos stay on great, but also don't wreak havoc on your skin when you do want to remove them.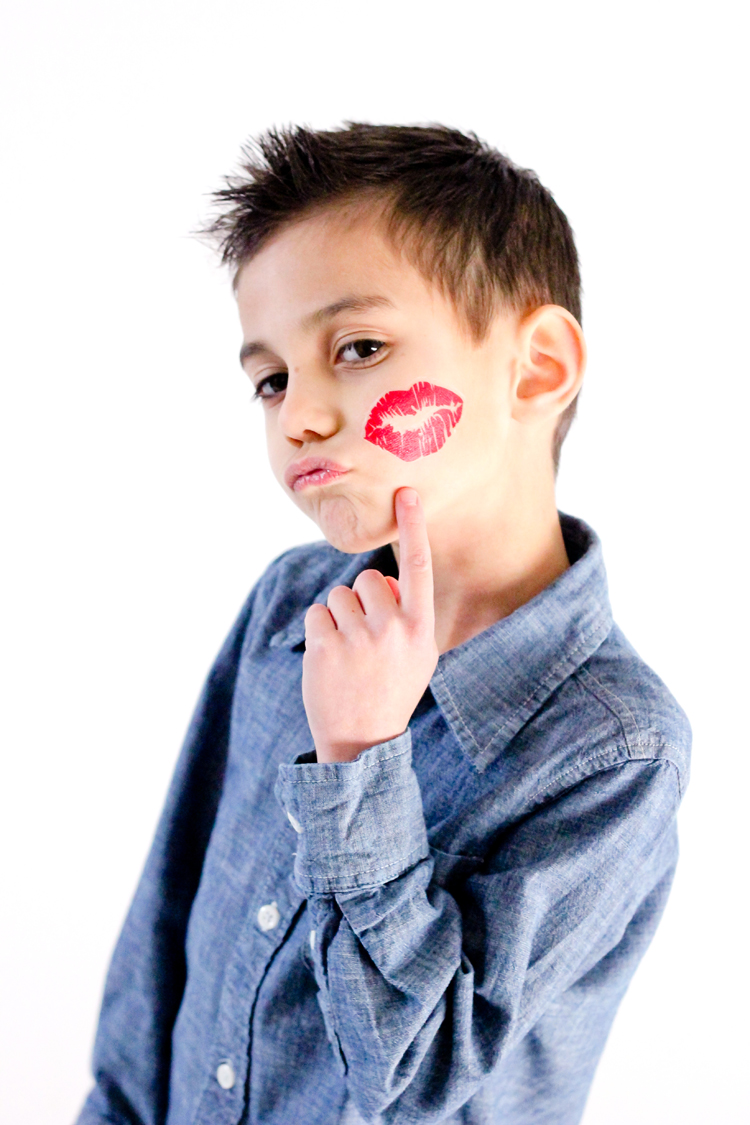 My younger two were chomping at the bit to try the tattoos on. So, I set them up in the studio to model them for me.
I caught some really cute, funny, completely sweet moments.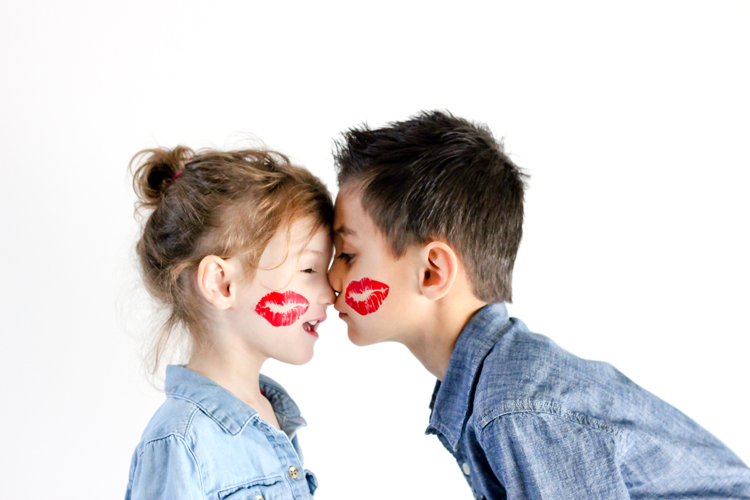 Out of all my kids, these two usually are at odds with each other the most. So, these pictures are extra sweet for me!
Ha! I love how these lip prints make them look like they got smothered in kisses by Grandma (except Grandma has some pretty big lips and bold lipstick 😉 ).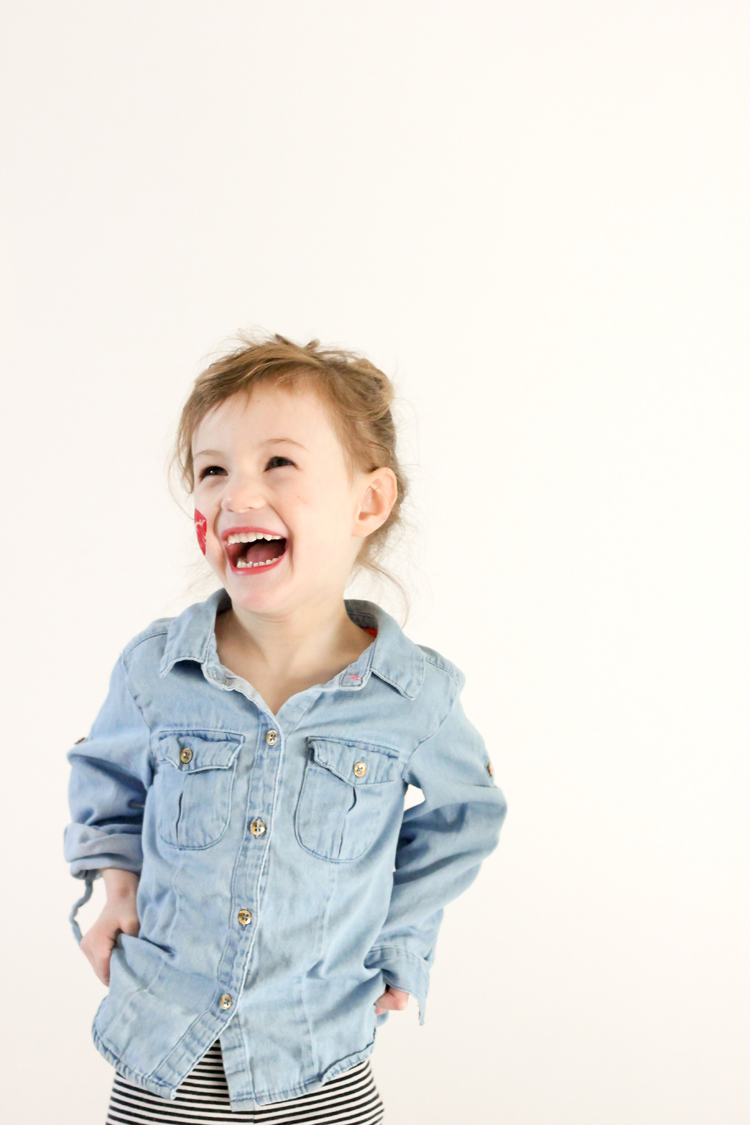 Happy Valentine's Day!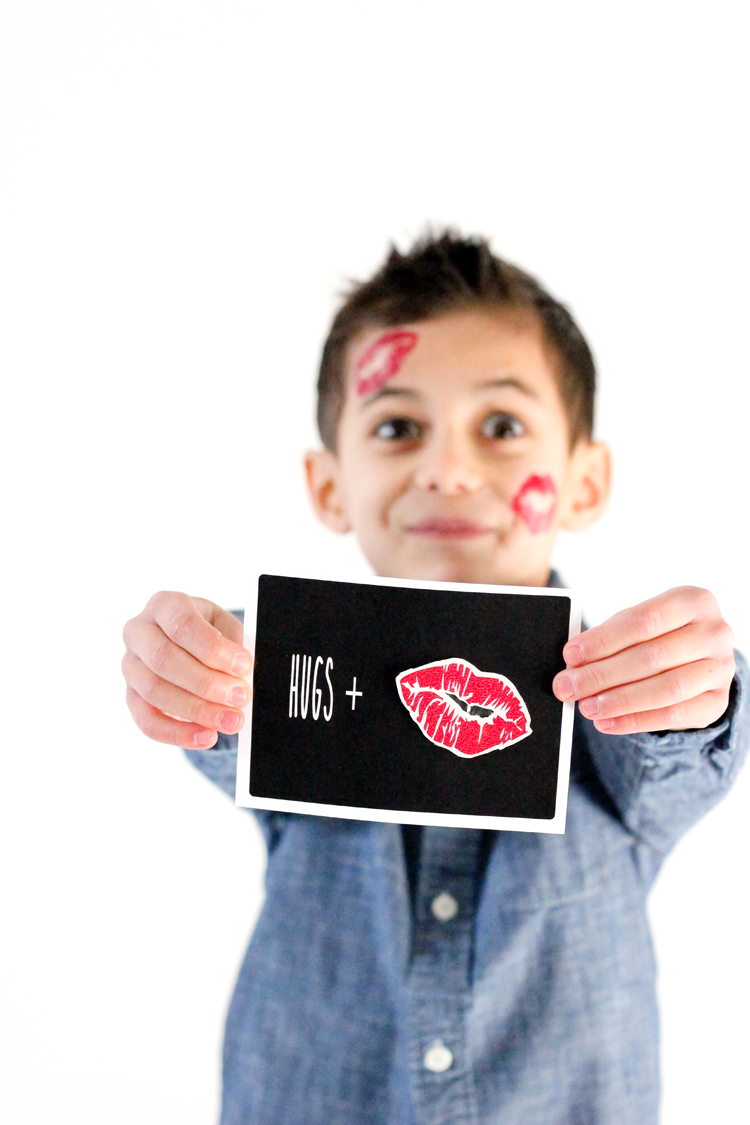 Disclaimer: This post is sponsored by Silhouette America. All content and opinions are genuinely and enthusiastically my own! 🙂