Are you a knitter/crocheter/weaver and have a healthy bunch of little balls of scrap yarn floating around in your stash?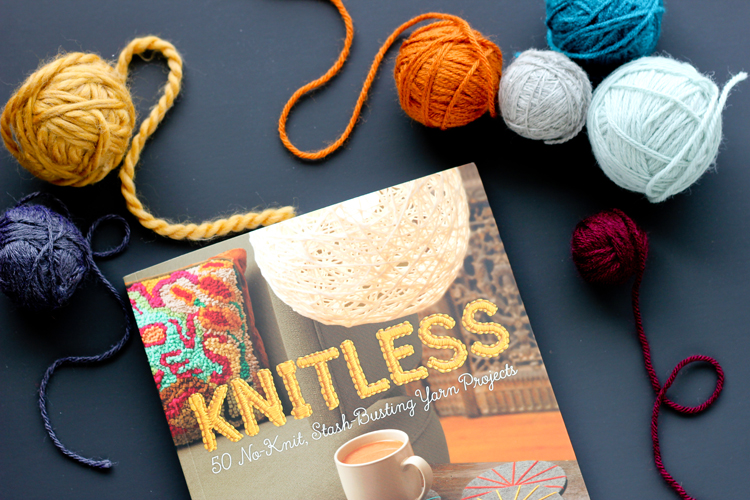 Or are you not a knitter at all, but still love to craft with yarn?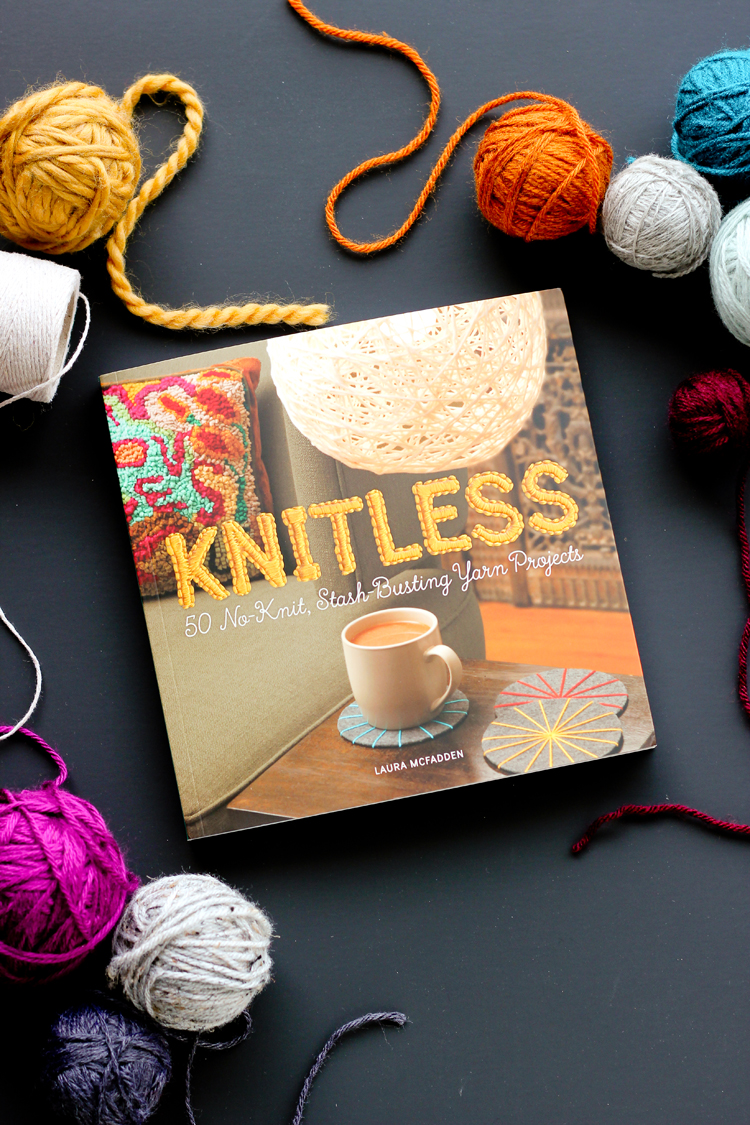 Well, then, Knitless is a book for you!
It's chock full of 50 yarn based crafts…no knitting or crocheting required!
Some of the projects are super simple and quick…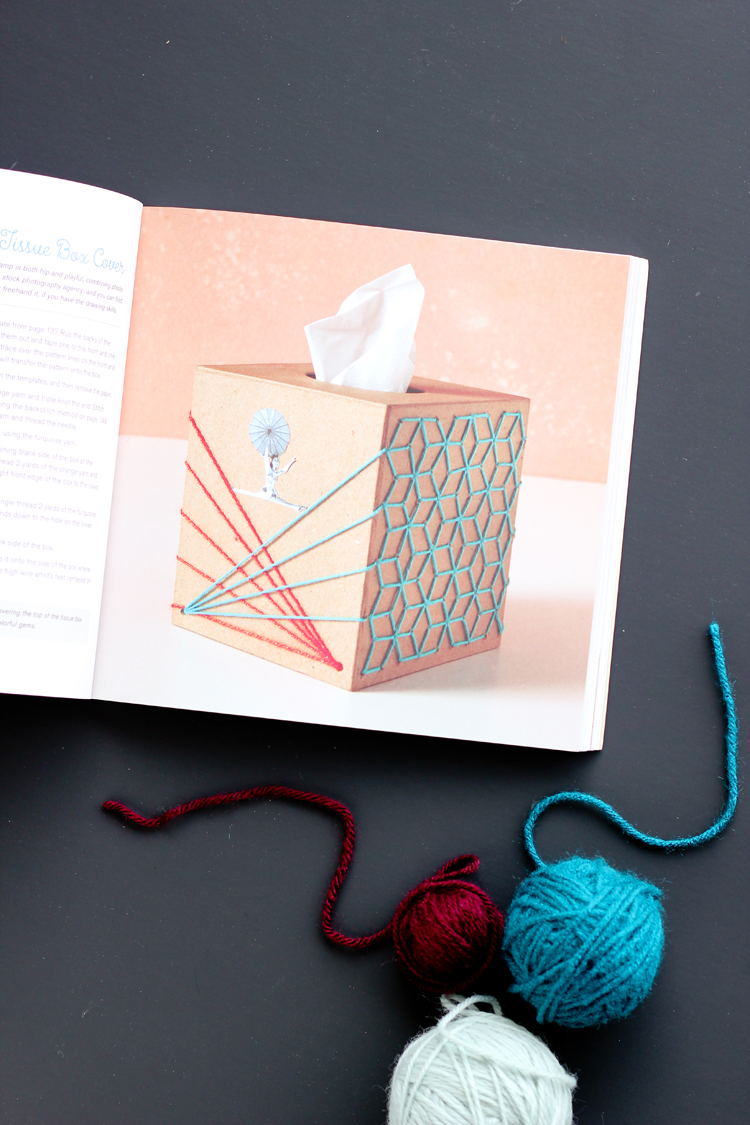 I love this artistic tissue box cover….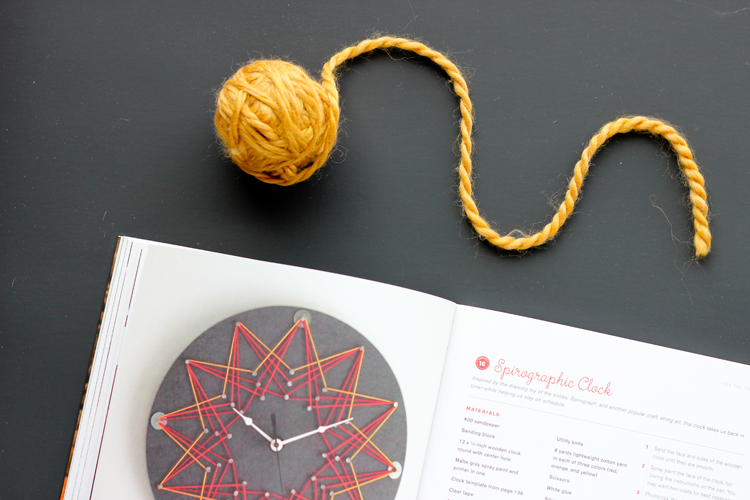 …and this clock.
Others are more involved pieces, like this amazing side table/ super chic art.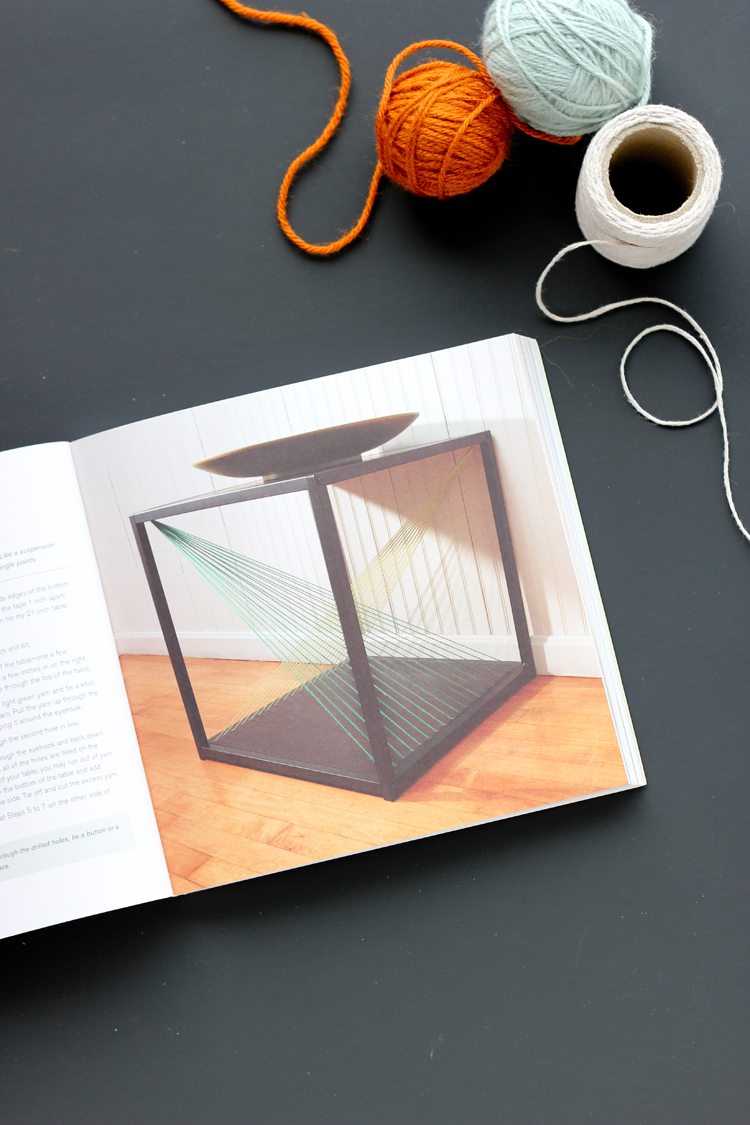 There's a project for blankets, for folding chairs (!) for jewelry, for blankets, for bikes (!!) and a really cool scarf (remember- no knitting or crocheting) which is pretty clever.
You can check out more of Knitless  on Amazon or check out these bloggers who have reviewed the book as well:



OR if you'd rather win a copy (!!!) enter in the Rafflecopter below! Good luck!