We joined the Minecraft obsession a little late, but not without enthusiasm. My boys love Minecraft, so I knew it would be the perfect theme for my son's seventh birthday party.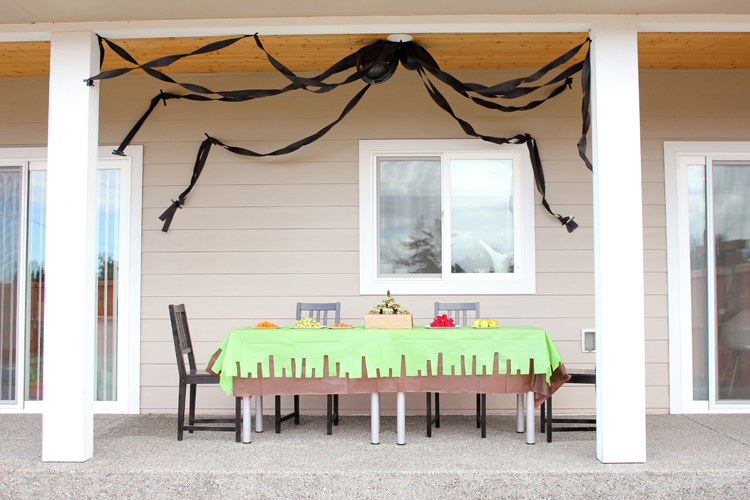 I mostly piggy backed off of a few ideas I found on Pinterest, which I will link to in this post, but I also have a few printables to add of my own.
Let's start with the invitations.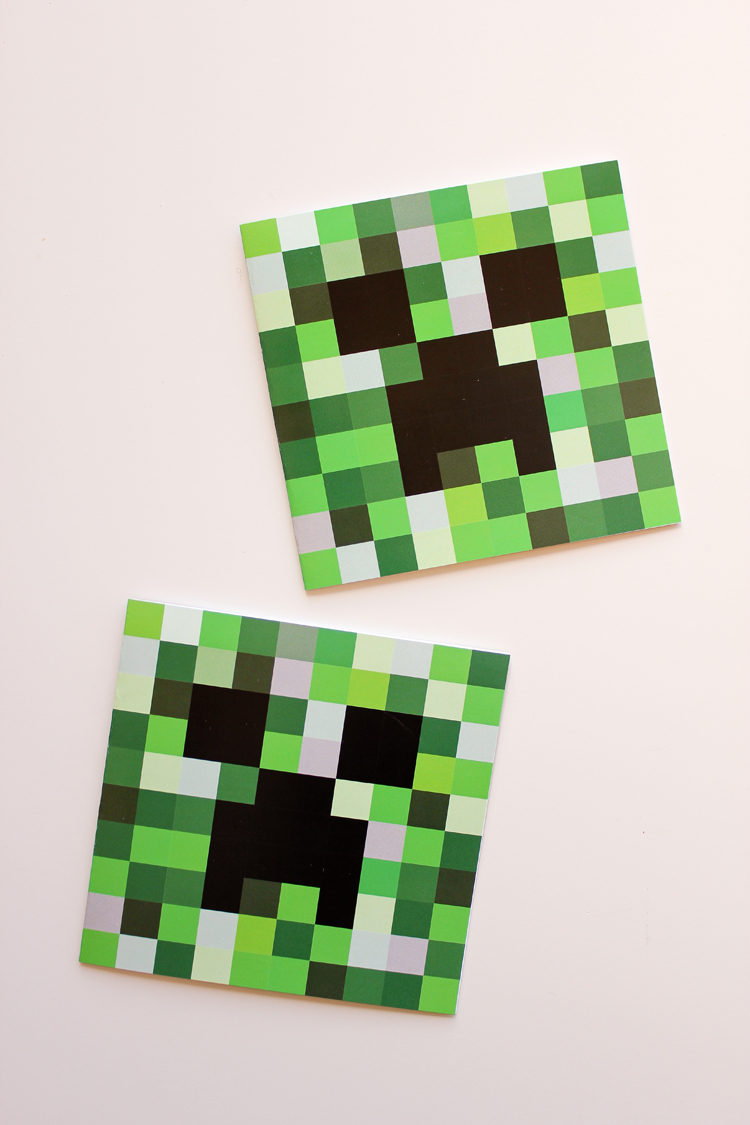 Here is a free pdf file:
I simply printed all the party details seperately and glued it to the inside of the card.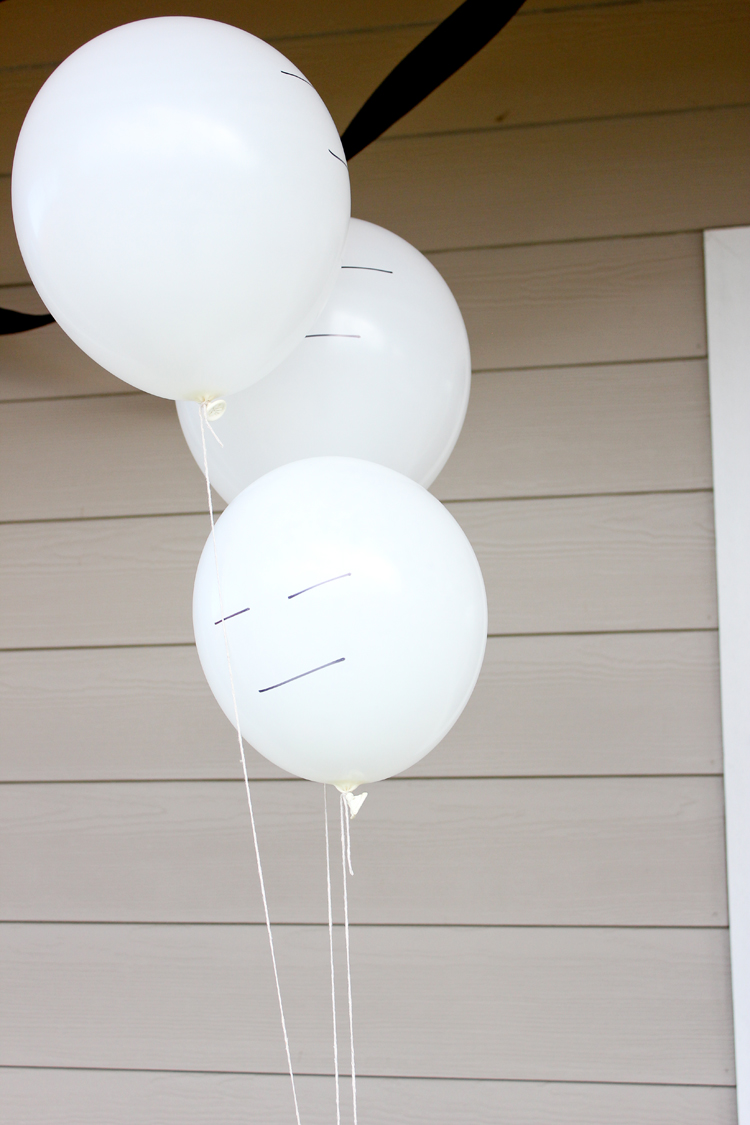 For decorations, I drew a simple "ghast" face onto white balloons.
I created a giant spider in the ceiling with streamers and black balloons.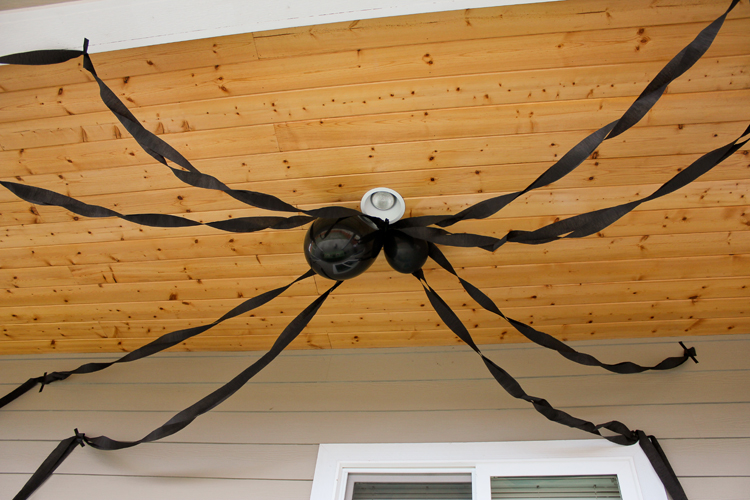 For the table cloth I cut notches into a green plastic table cloth and laid it over a brown one. It cost just a couple of bucks and it made clean up a breeze as well.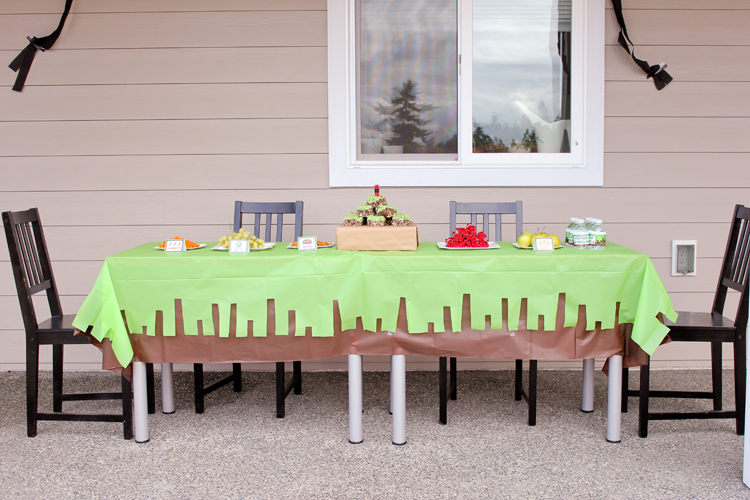 Instead of a cake, I made brown and green rice krispy blocks with TNT candles on top.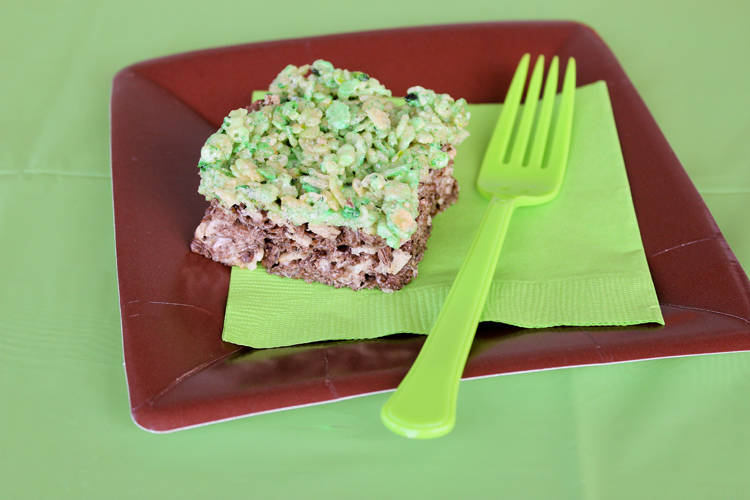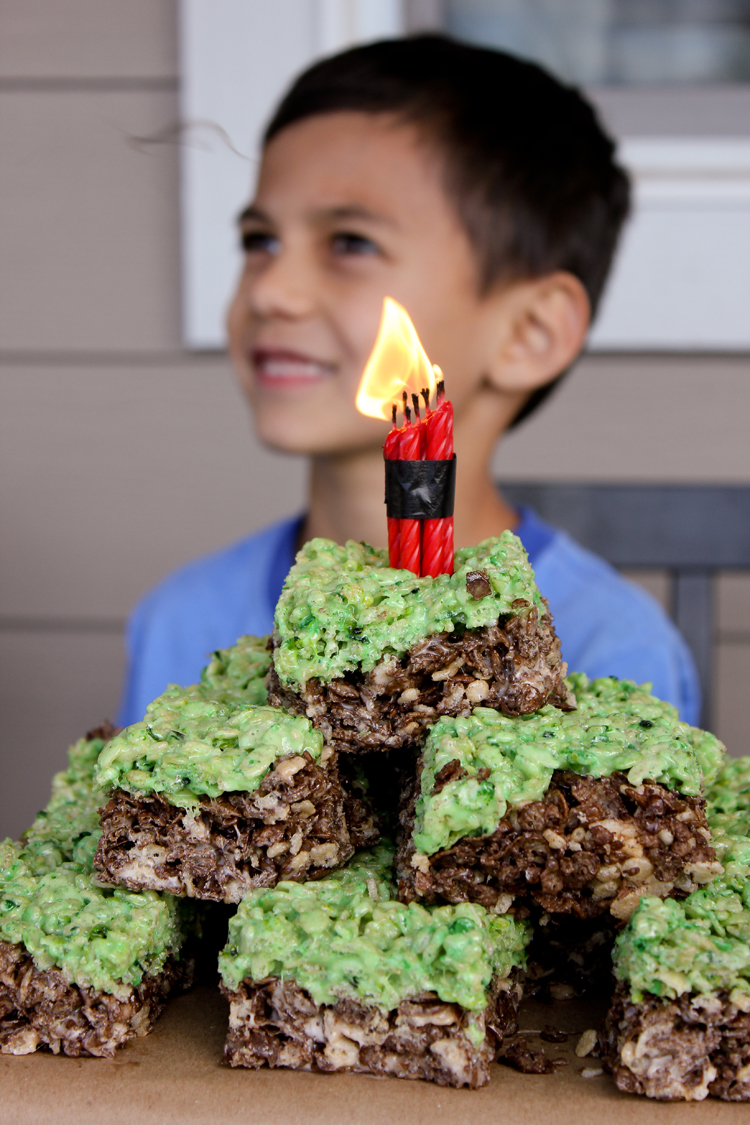 The brown square plates and green utensils are from Party City.
Favors consisted of some TNT twizzlers using this free printable (but the link seems to be "frozen" right now, so I've link to the pinterest post).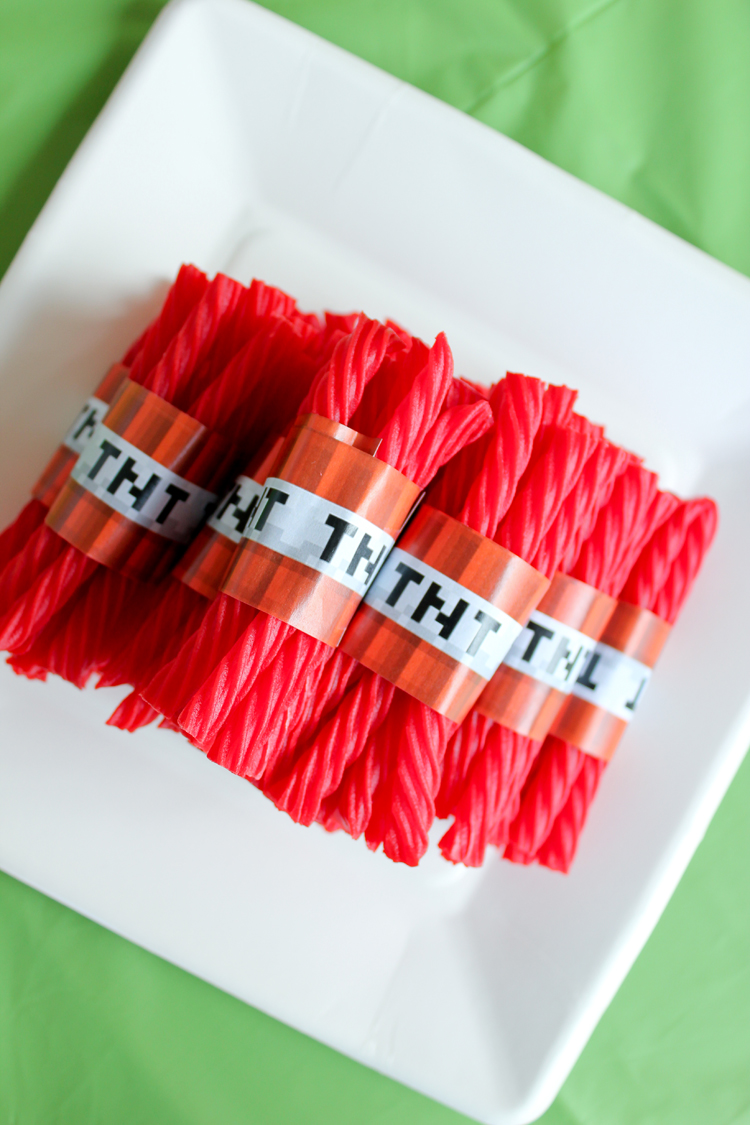 I used these food sign printables as well, which were great!
For games we played pass the TNT…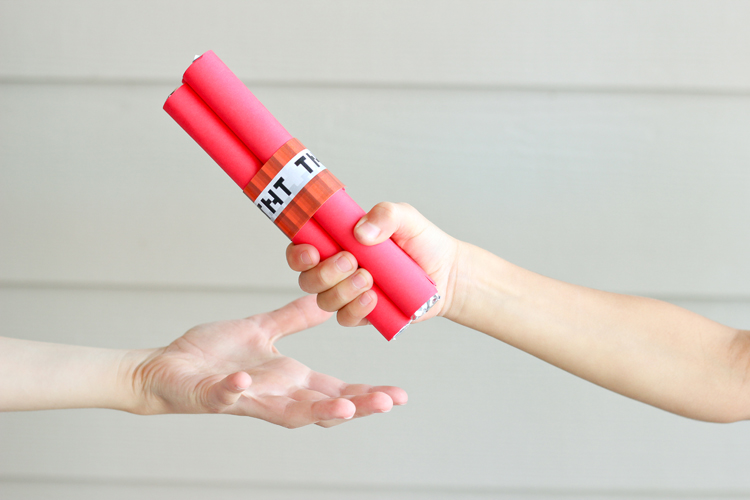 Don't Eat Steve, using this printable.
Minecraft Bingo, using these printables. (Rock candy/Emerald candy is from Party City)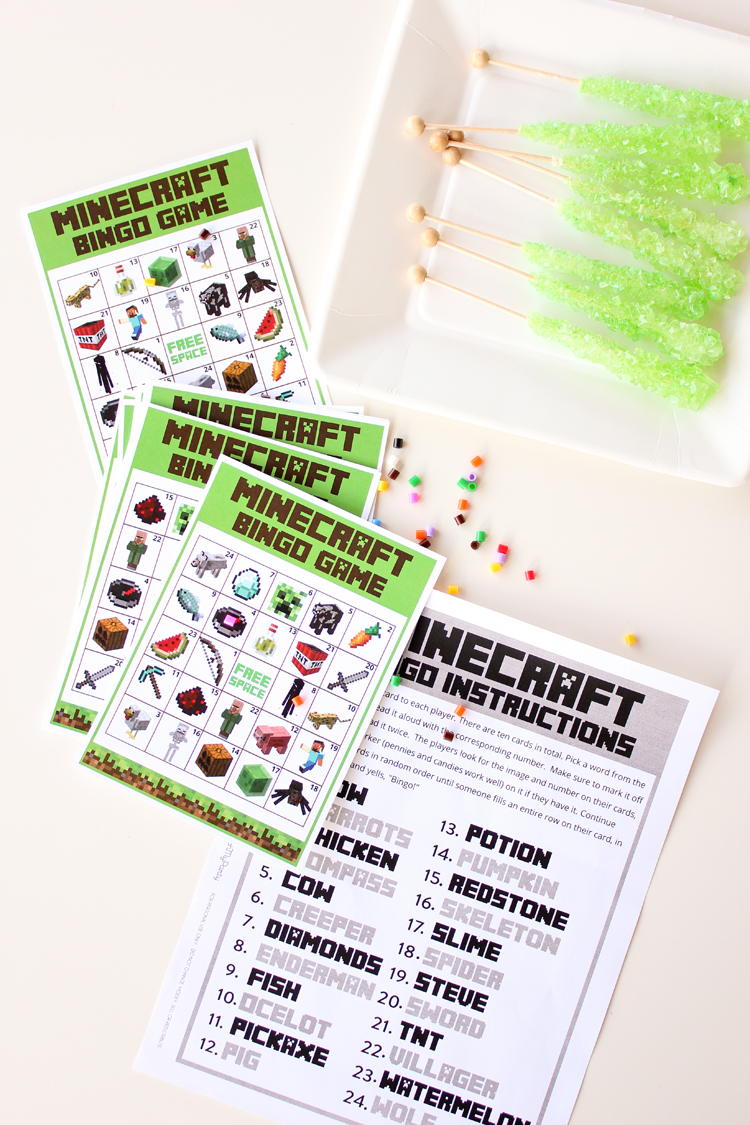 And we made minecraft torches, using this free printable.
My boys loved it!
I hope these links help you plan your own Minecraft party!