We have been back to school for a few weeks now, and so far so good. Talk to me again in April and I might not be so chipper about it ;), but for now we are enjoying our busy school schedule.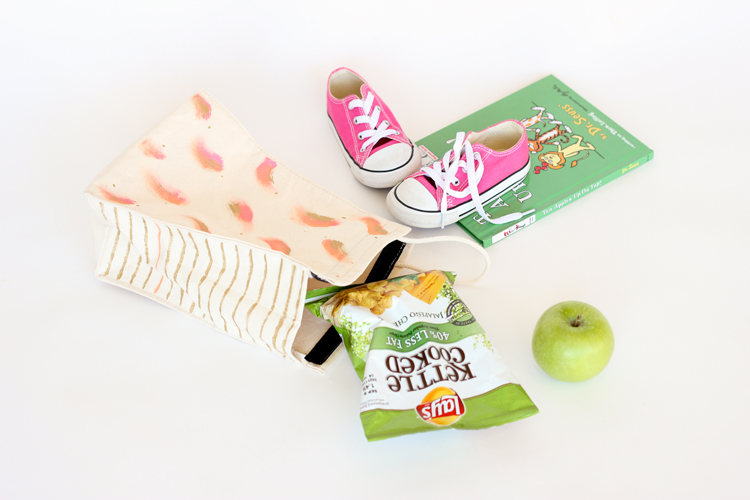 My youngest started up preschool this year. It's just a few hours a week, but she gets to bring a little snack with her, and she LOVES it.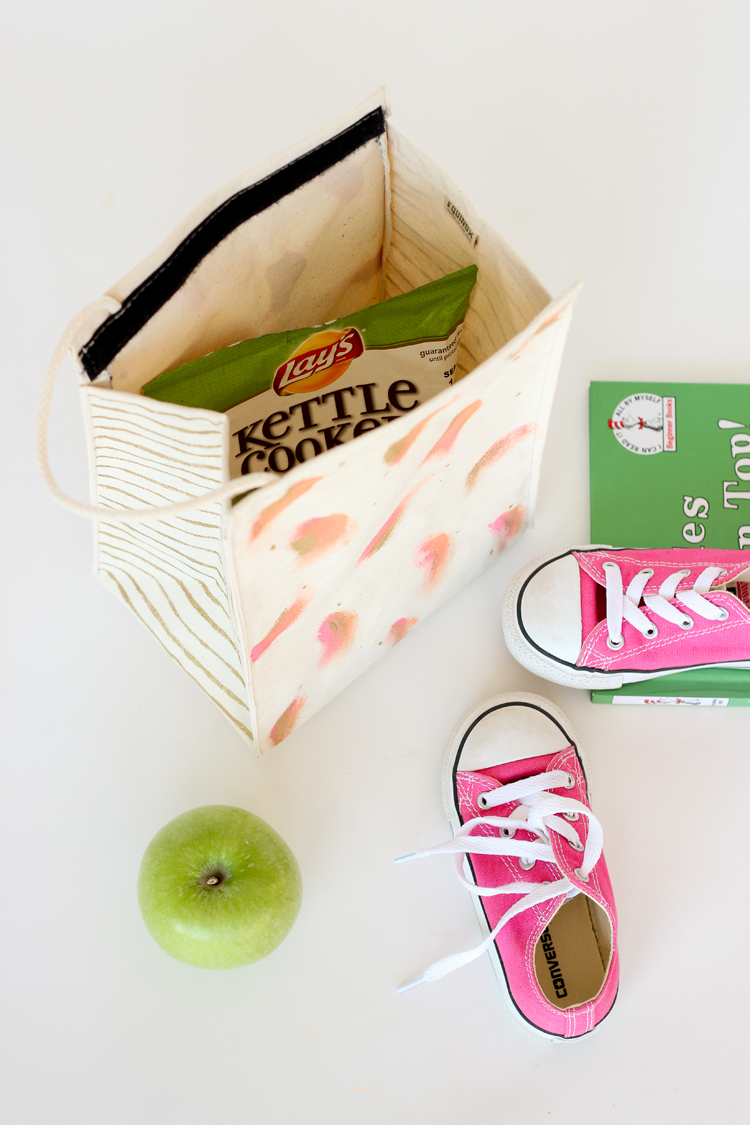 Martha Stewart crafts sent me this super cute pre-made canvas lunch sack to gussy up, and it makes the perfect tote for her packed snack.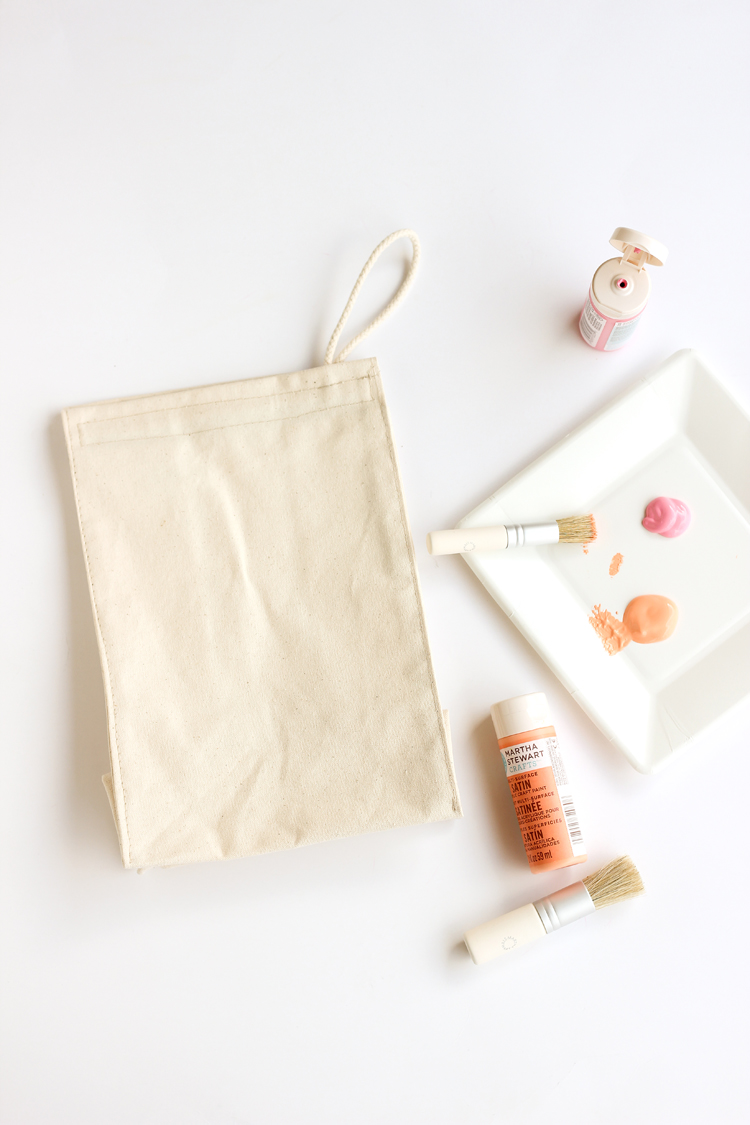 She always wears her pink converse sneakers to preschool, so I pulled inspiration from that and had a little doodling session with my paint brushes.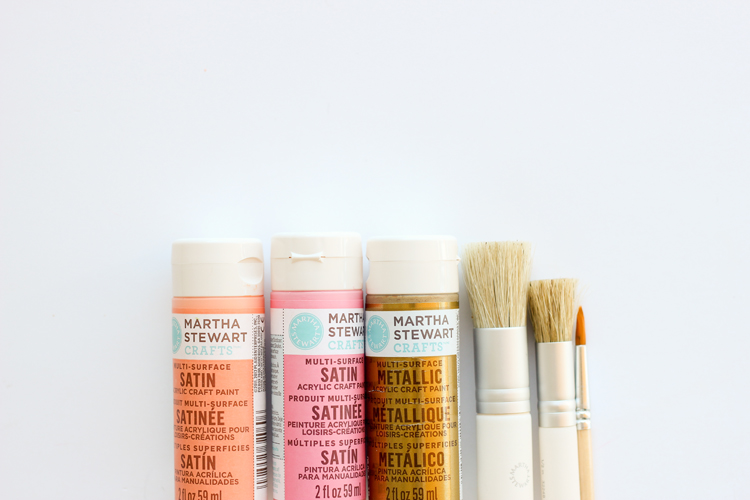 I used Martha Stewart craft multi-surface paint, which can be used on fabric, wood, glass, etc. It's really high quality stuff, and I try to stock up on it if it ever goes on sale. I even used it to paint my raised garden boxes earlier this year and these ceramic jars last year. Yet, it's soft enough to use on fabric without it drying too stiff.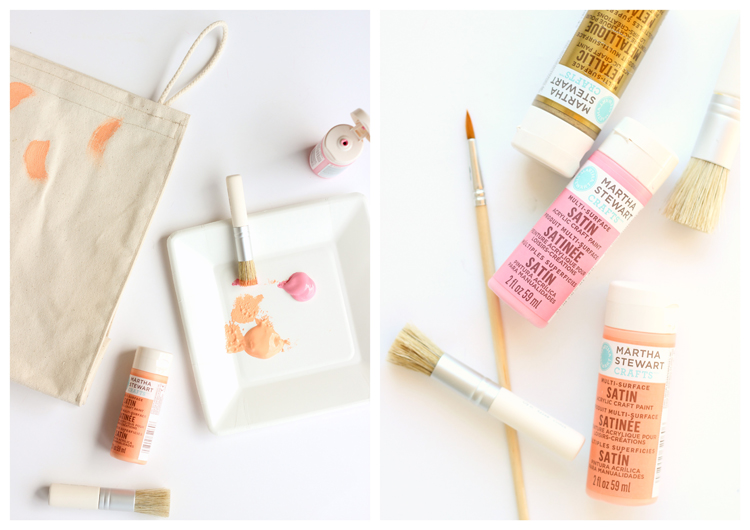 I decided to go with feather like swooshes on the outside of the bag.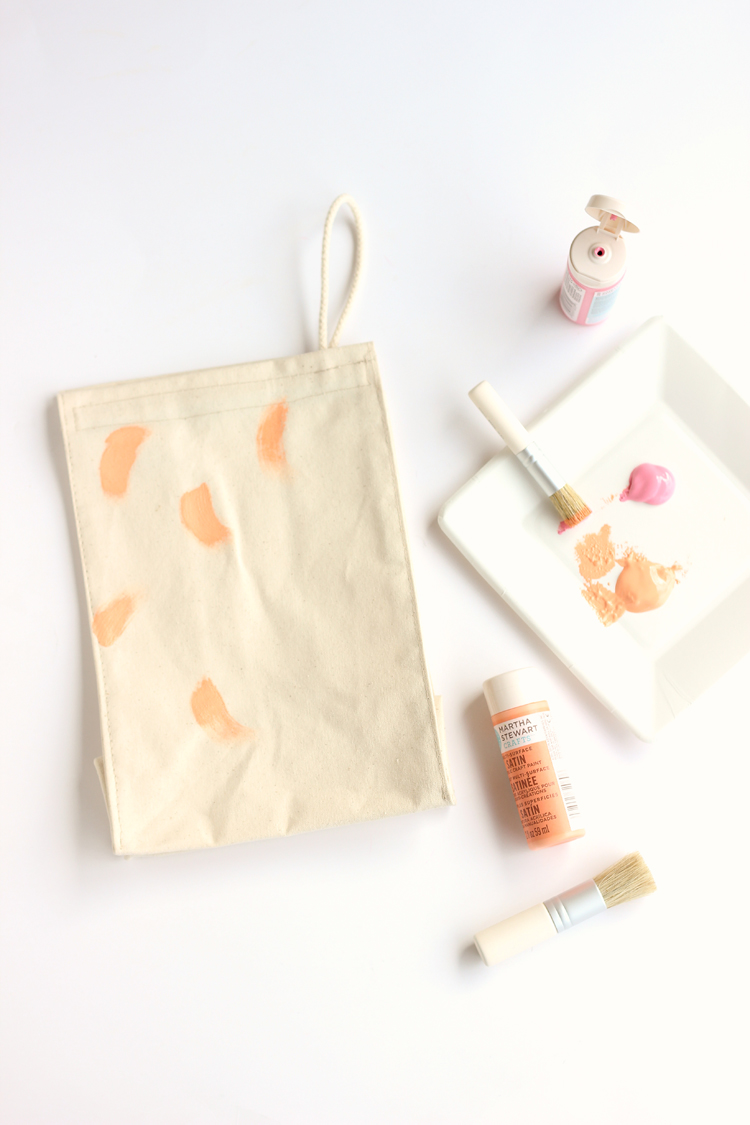 I started with peach swooshes, and then layered on some pink and gold to add dimension. I usually stick with a black and white aesthetic, so it was kind of fun to play with some color.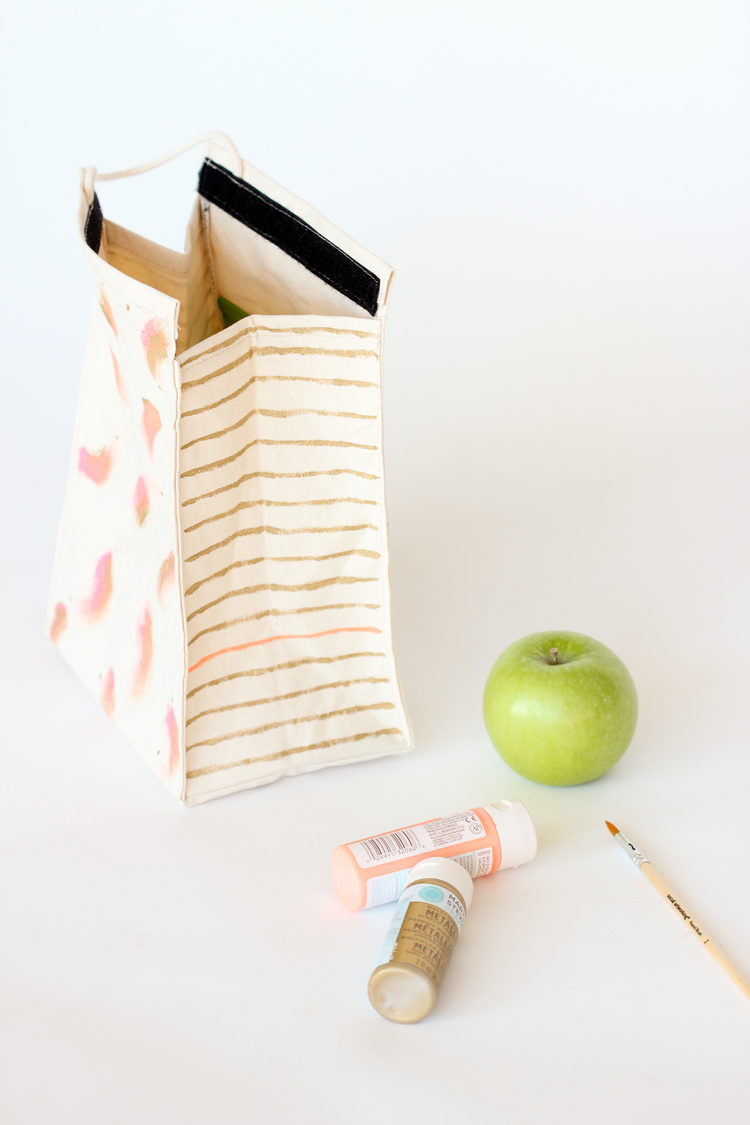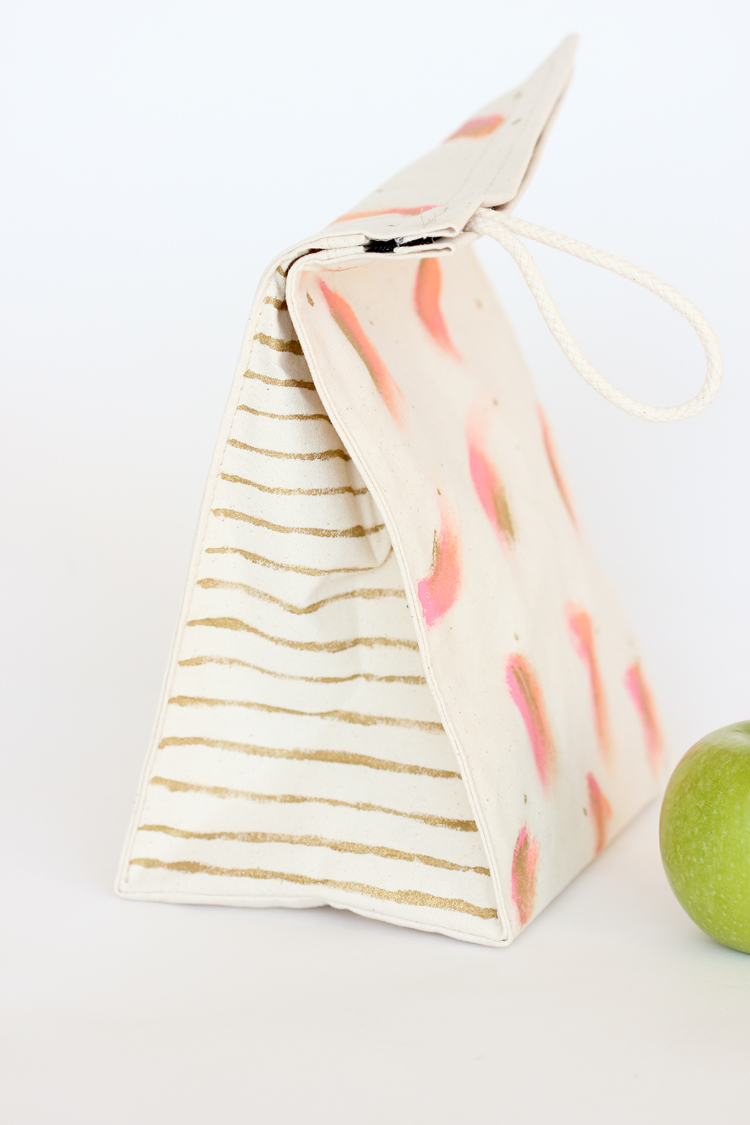 Then I added some gold stripes on the peekaboo side panels of the bag. For a split second I considered using painters tape to get perfect lines, but I'm glad I went with more organic hand drawn lines.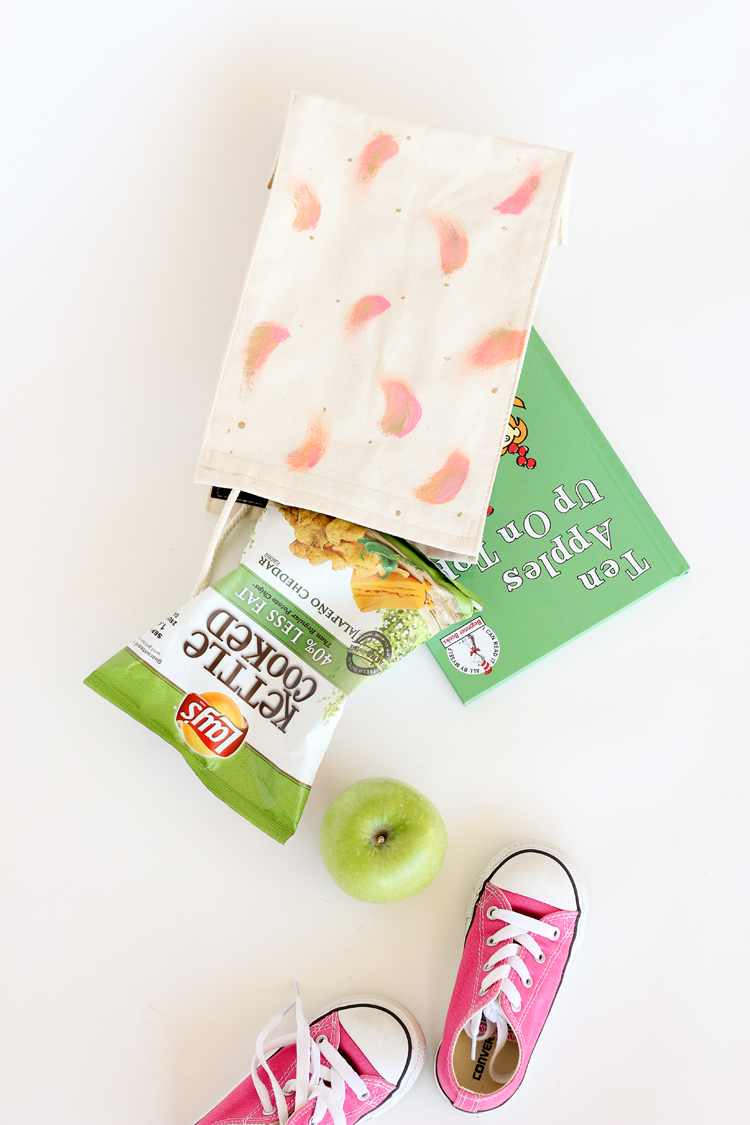 Lays Kettle Cooked Chips sent us some yummy back to school snacks to complete our DIY.
I'm loving the new festive Lay's Kettle Chip flavors. Natalie is allergic to this Jalapeno and Cheddar (so I stashed it away for me) but she loves the new Medley variety with the purple (!!) potato chips. She is so classic girly girl. She loves her pinks and purples.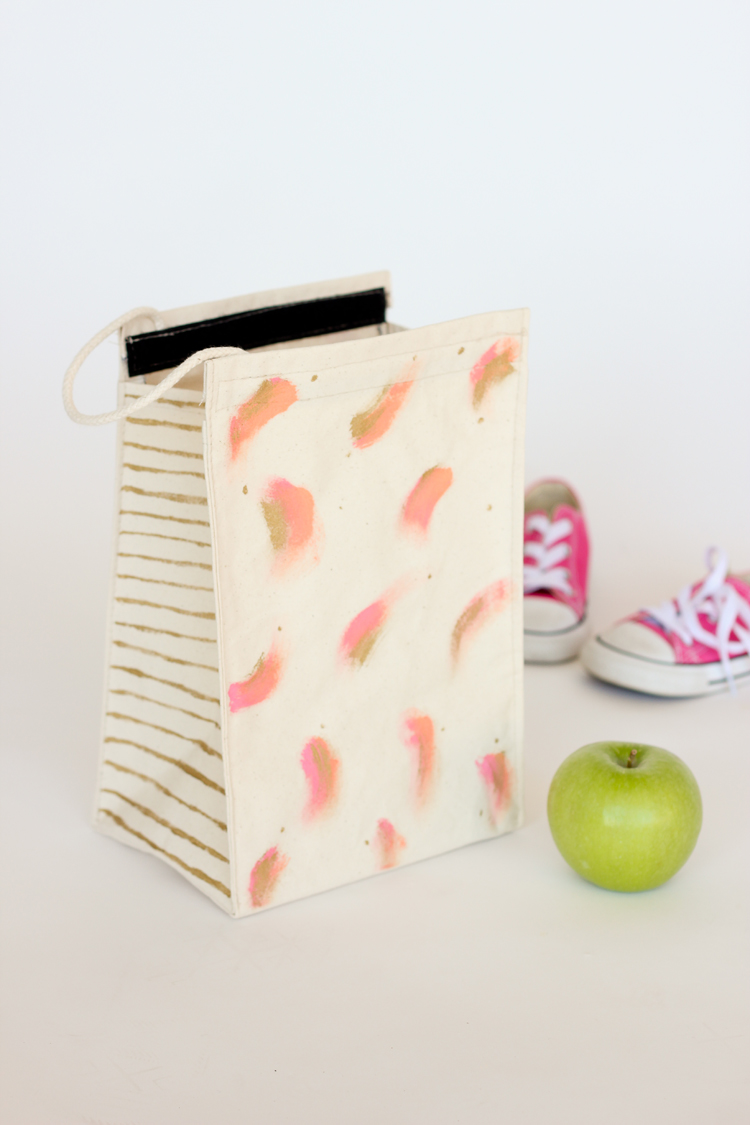 She can't waaaaait to bring her new snack sack to school.
You can find all these Martha Stewart craft supplies at Michaels or Michaels.com.
A big thank you to Martha Stewart Crafts and Lays Kettle Cooked chips for providing the materials for this craft! All thoughts and opinions are my own as always.