Today, I'm sharing another project I made for Jo-Ann's Fall Look Book.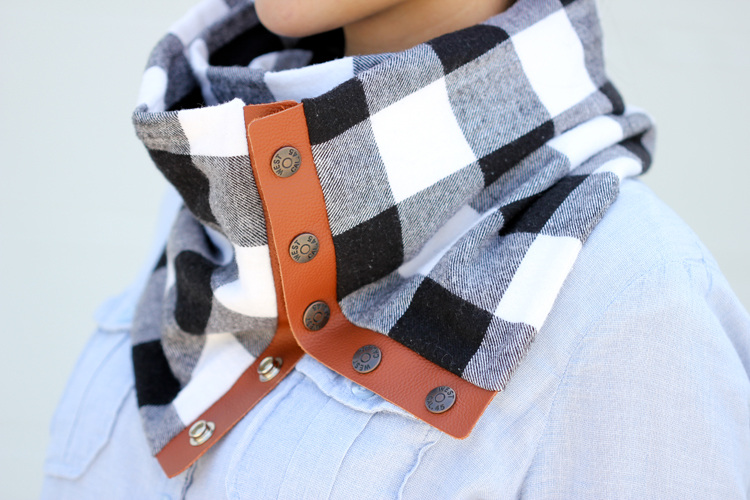 This leather and flannel snap scarf!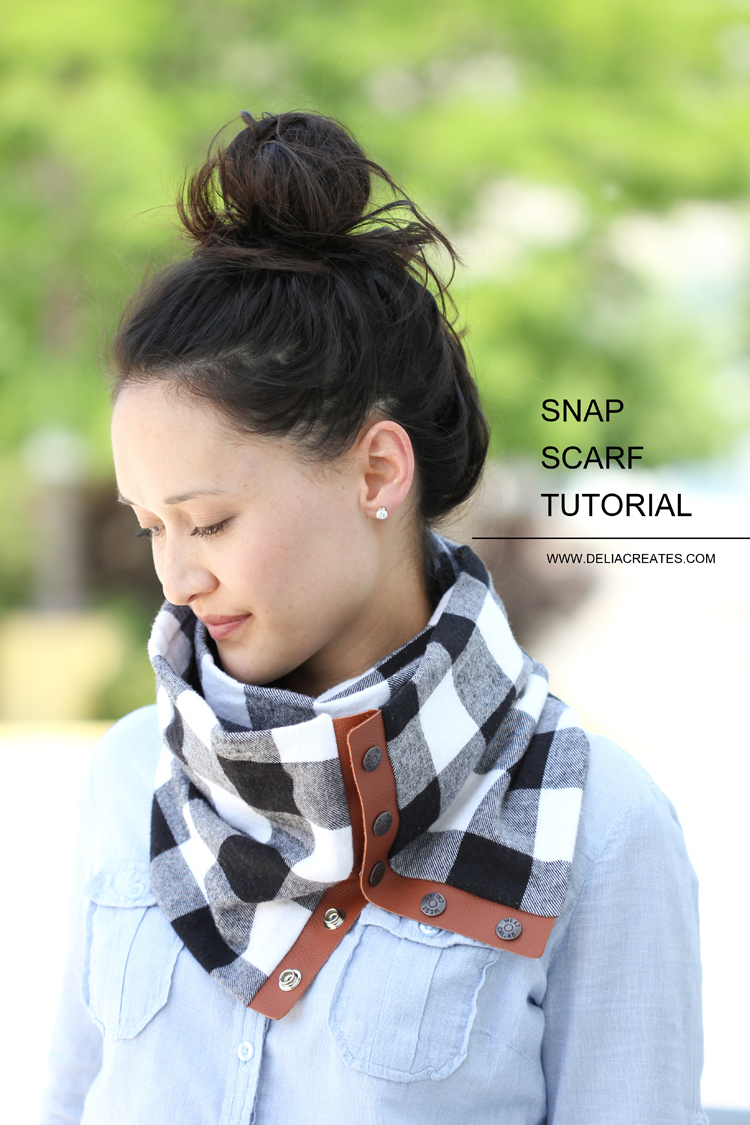 It's a simple sew, with stunning results.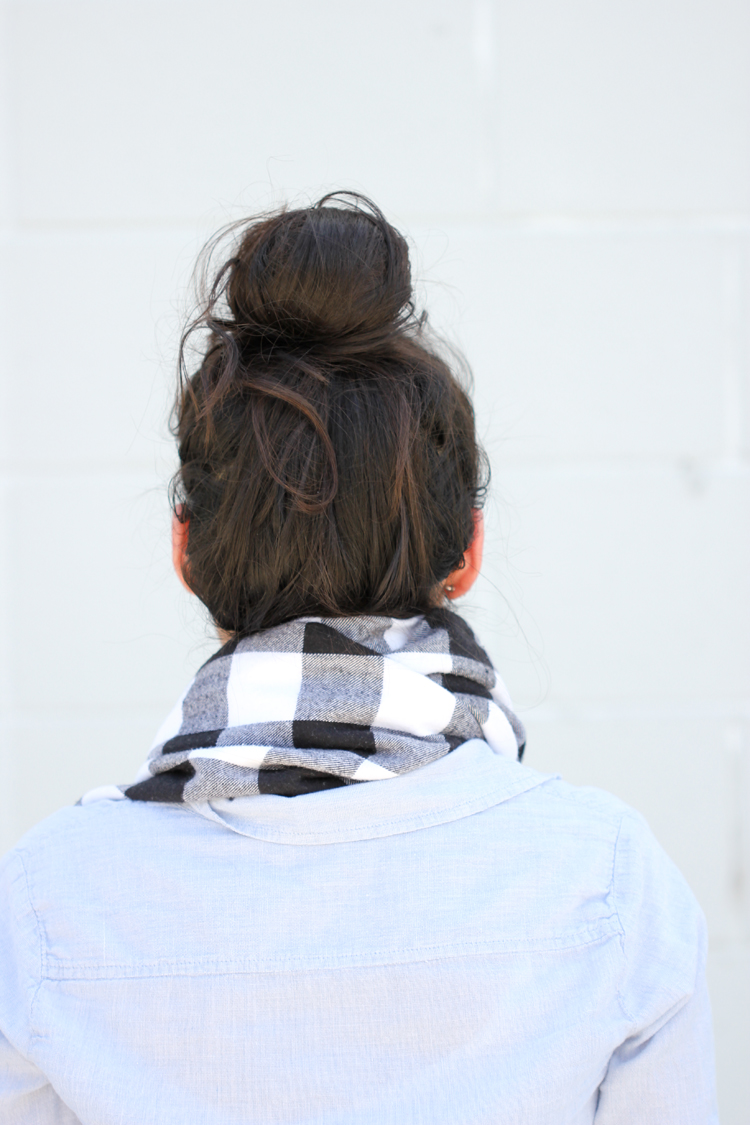 You just have to splurge a little for heavy duty snaps and a leather needle, but it's totally worth it. Plus, once you have the tools…you have the tools, which frees you up for more project opportunities later.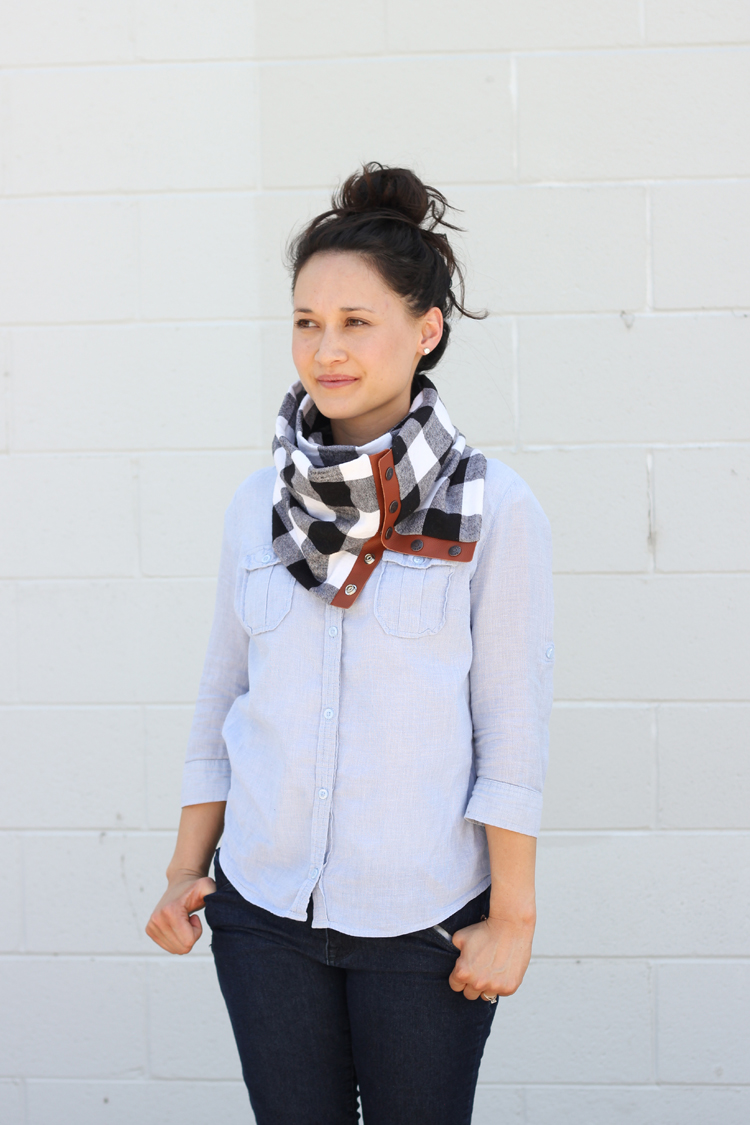 This scarf is also a pretty quick, under an hour, type project which makes it a great DIY gift!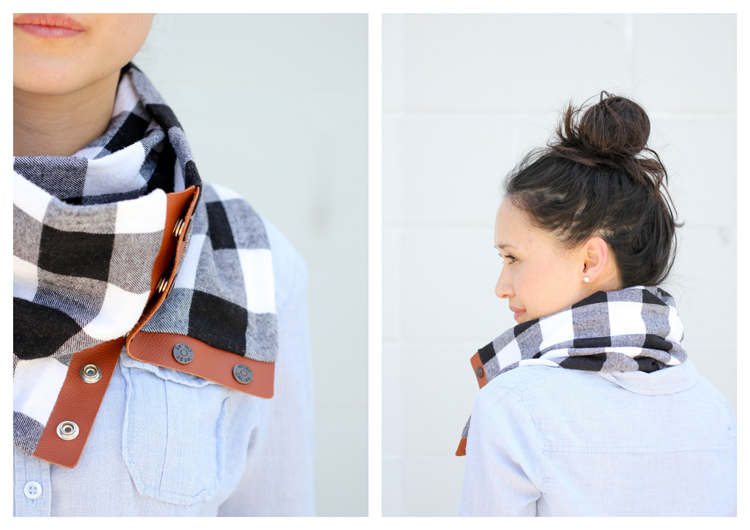 Here's what you need…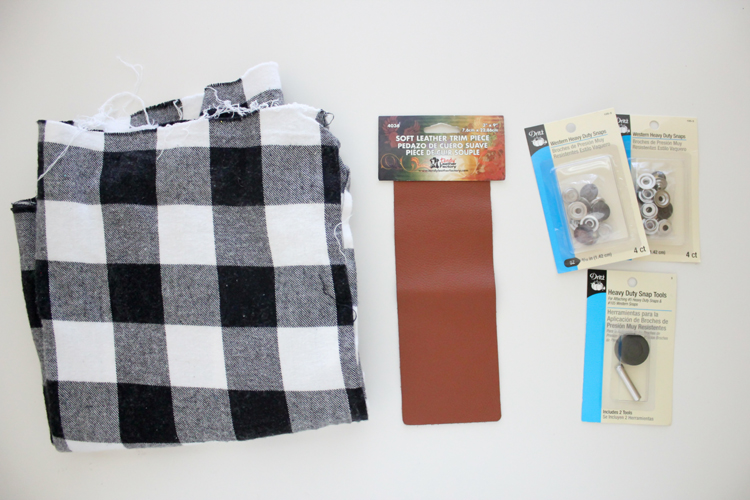 SUPPLIES & TOOLS:
1 Soft leather trim piece – 3″x 9″ (Jo-Ann carries it in the leather section near the craft and jewelry supplies)
5 Dritz Western Heavy Duty Snaps – #105
Dritz Heavy Duty Snap Tool for attaching #5 and #105 snaps
Schmetz leather sewing machine needle
Flannel fabric: 1 1/4 yards
Matching Thread
Sewing machine
Scissors
Rotary cutter and self healing mat (optional)
Ruler
Hand sewing needle
Pins and clover clips (binder clips can substitute)
DIRECTIONS:
1. Prepare flannel fabric:
– Machine wash and dry flannel fabric.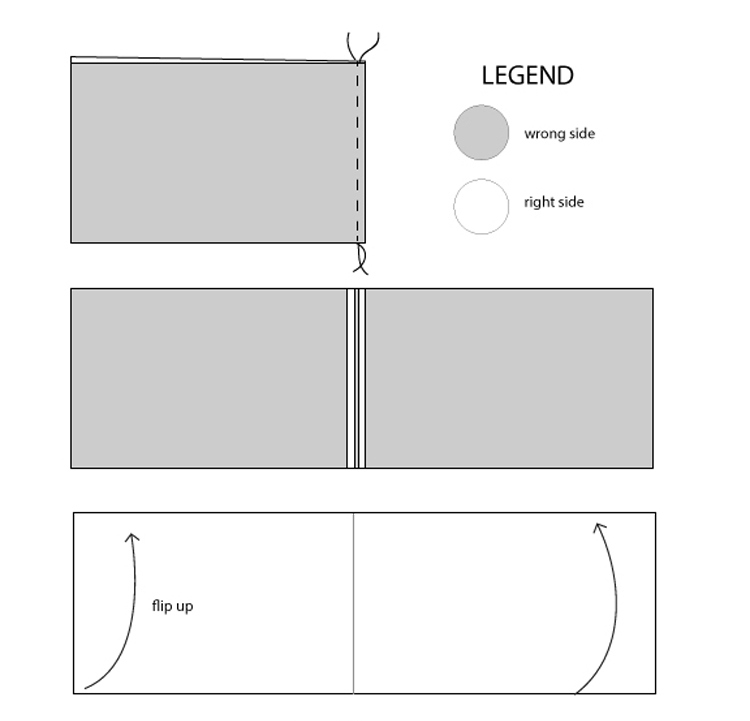 – Cut flannel into two 19″ x 45″ pieces. Plan your cuts carefully to ensure that the fabric pattern will match up when the two pieces are sewn together.
– With right sides facing, pin the two pieces together at the short ends. Check to make sure the fabric pattern matches and sew with a 1/2″ seam allowance. Press seam open. You should now have one long piece of flannel 19″ x 89″.
-Fold it in half length wise with right sides facing, and set it aside.
Note: You may simplify this step by buying 2.5 yards of fabric and cutting it in half length wise, so that piecing it together is not necessary.
2. Prepare leather snap placket: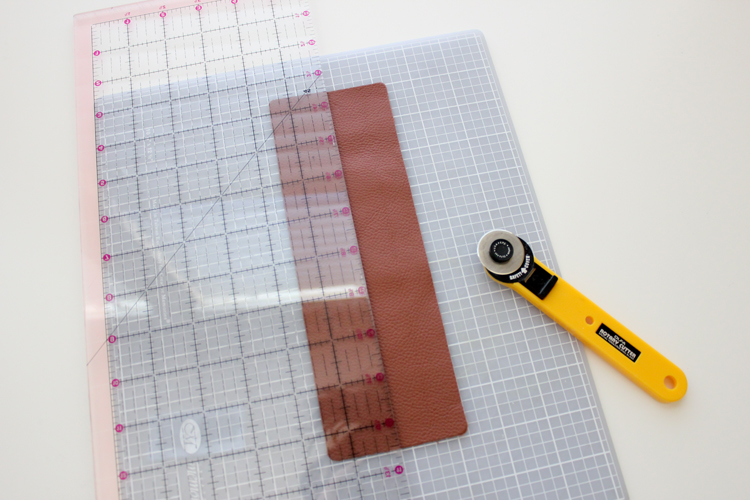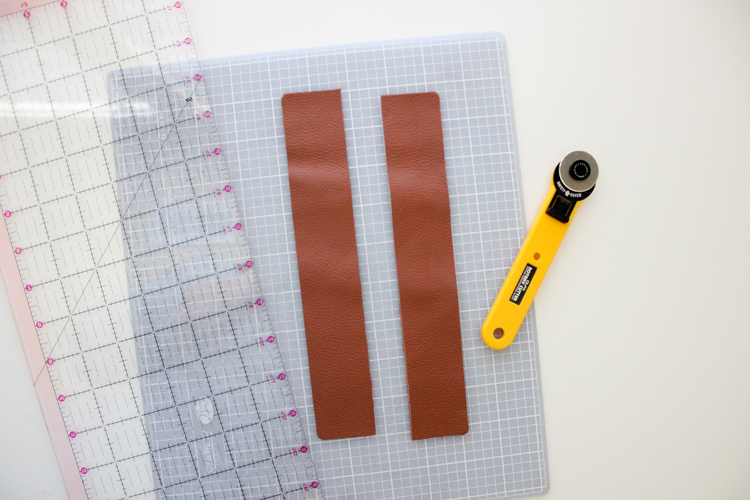 – Cut leather trim in half, length-wise, so that you end up with two 1.5″x 9″ pieces of leather.
3. Take your folded flannel piece and pin it together along the matched long edges.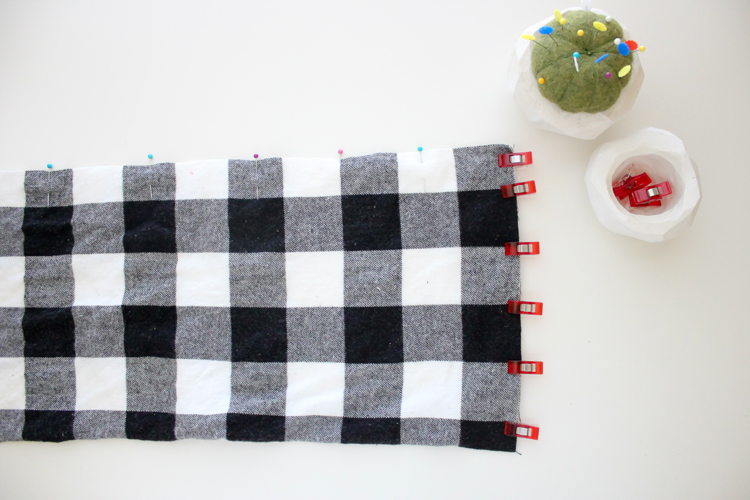 4.  At the ends, leave them unpinned. Sandwich each leather piece in between the layers of flannel at each end. Ensure that the straight, cut edge of the leather trim is lined up with the raw edges of the fabric and clip into place with clover clips or binder clips. There should be about a 1/2″ space above the top of leather trim piece and the long raw edges of the fabric to account for seam allowance.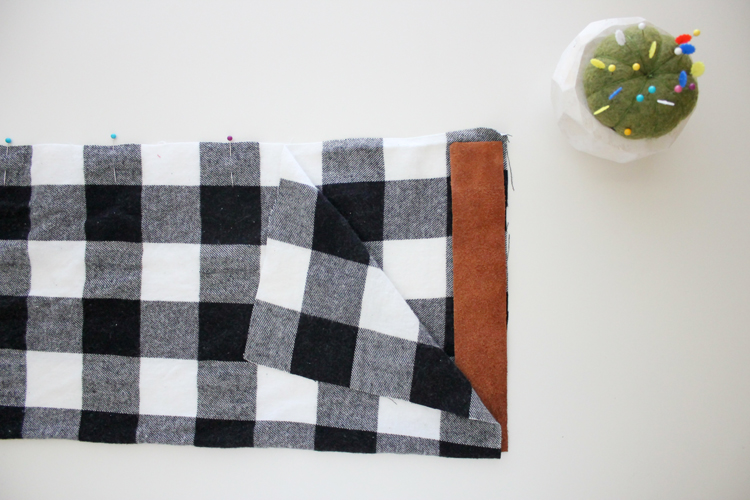 Note: If you want your scarf to naturally twist when you snap it closed, insert the leather pieces in the same manner for each side. If do not want the scarf to twist when snapped closed, lay one leather piece right side up and the other side right side down.

5. Using a leather needle, sew along all raw  edges with a 1/2″ seam allowance. Leave a 3″ opening un-sewn in the middle of the scarf for turning. Remember to back stitch at the beginning and end of the gap.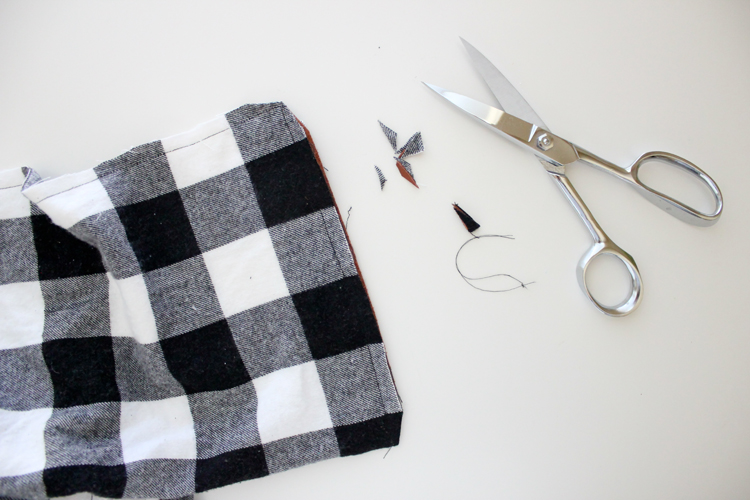 6. Clip corners with scissors, being careful not to clip through any stitches.
7. Turn the scarf right side out through the un-sewn opening. Use a dull pencil, or point turner to help corners turn out properly. Press flannel with an iron.Avoid ironing the leather.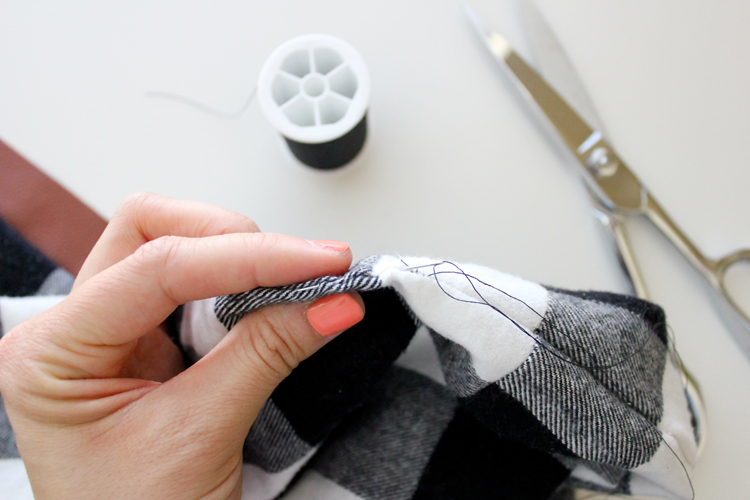 8. Hand sew the opening closed with a blind ladder stitch.
9. Evenly measure and mark snap placement.
10. Install snaps according to snap package directions.
Now wrap it around and snap it up. You're done!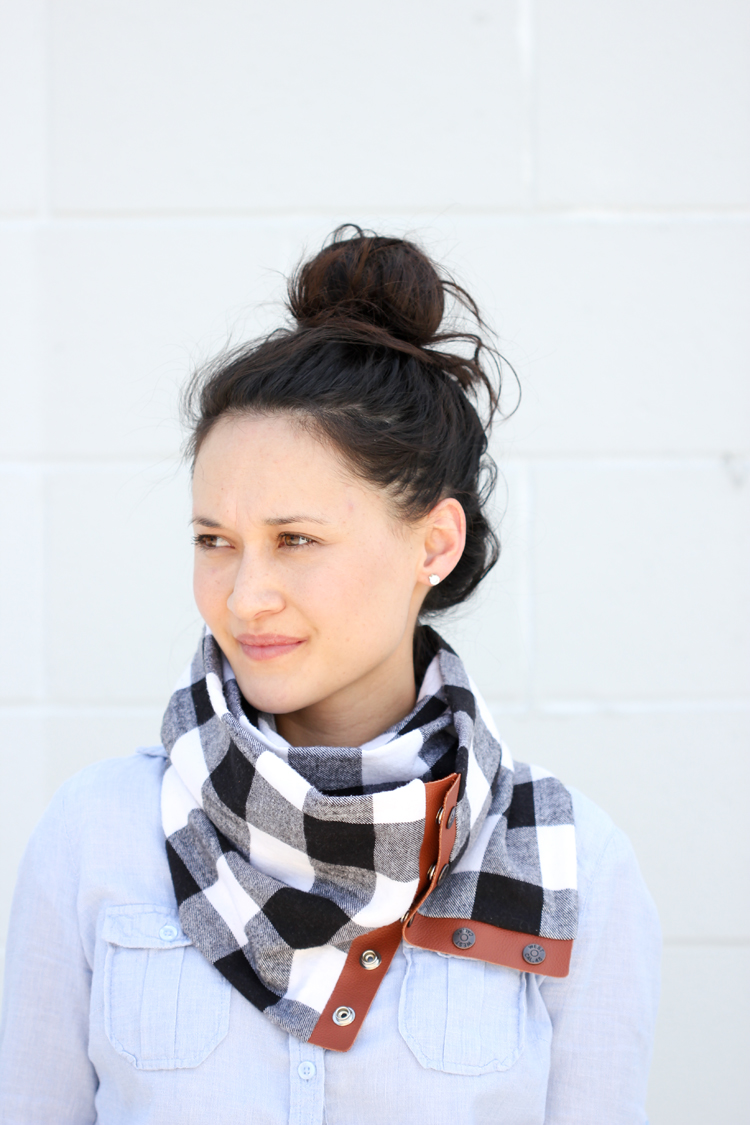 This is what it looks like wrapped around three times.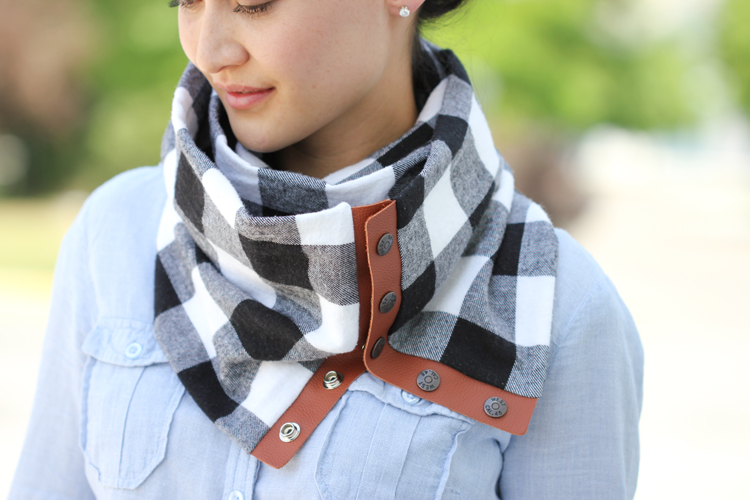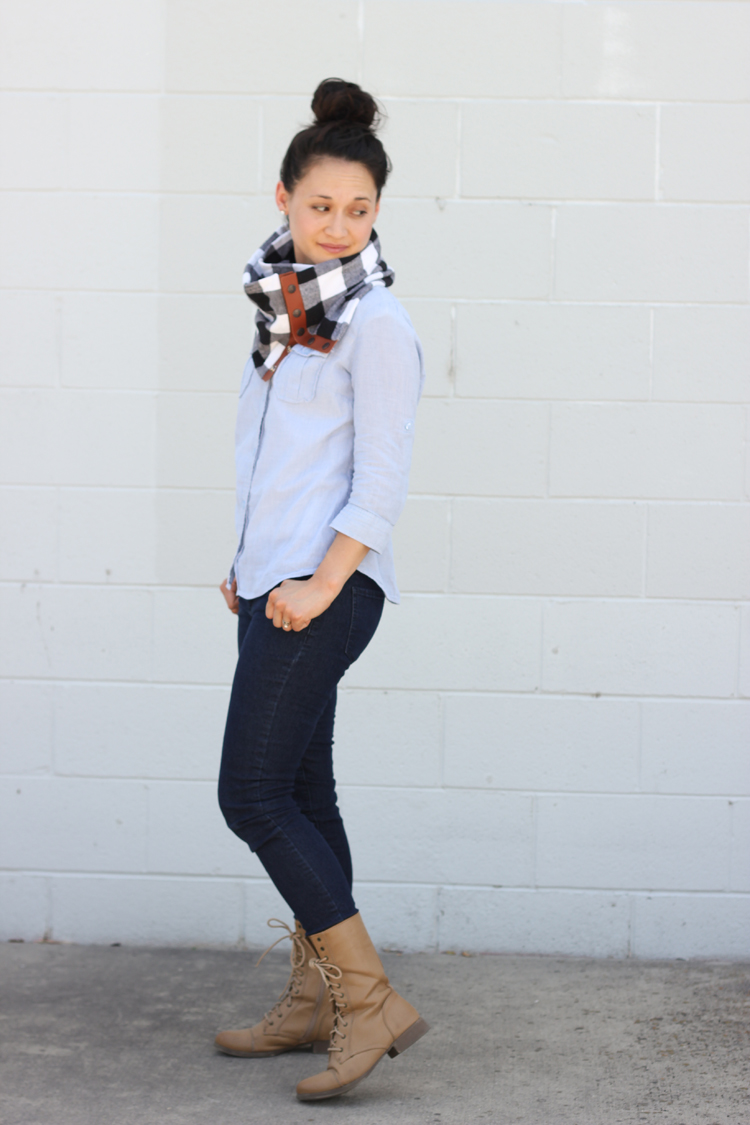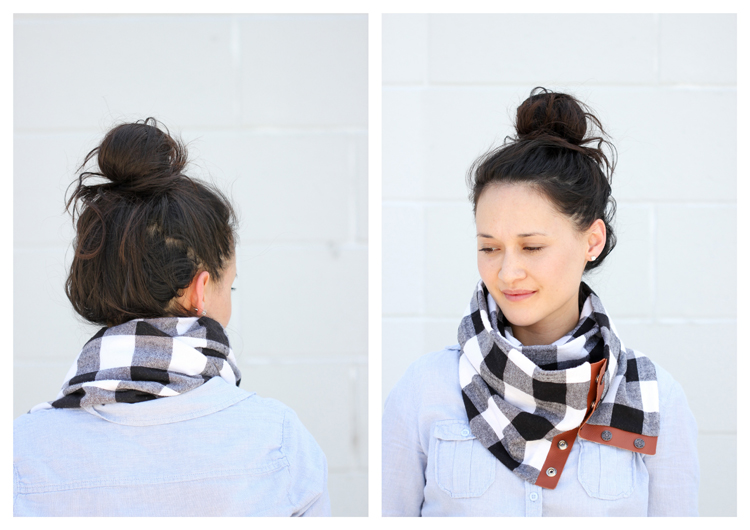 It also works, wrapped around just twice…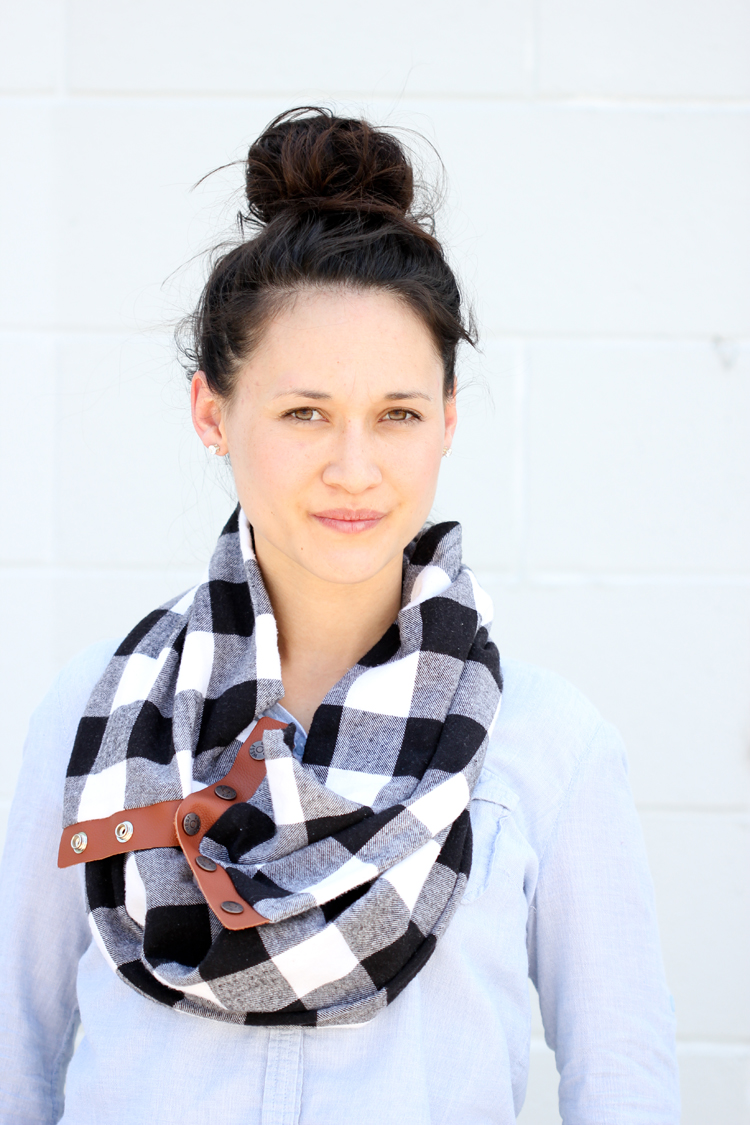 Or wear it unbuttoned!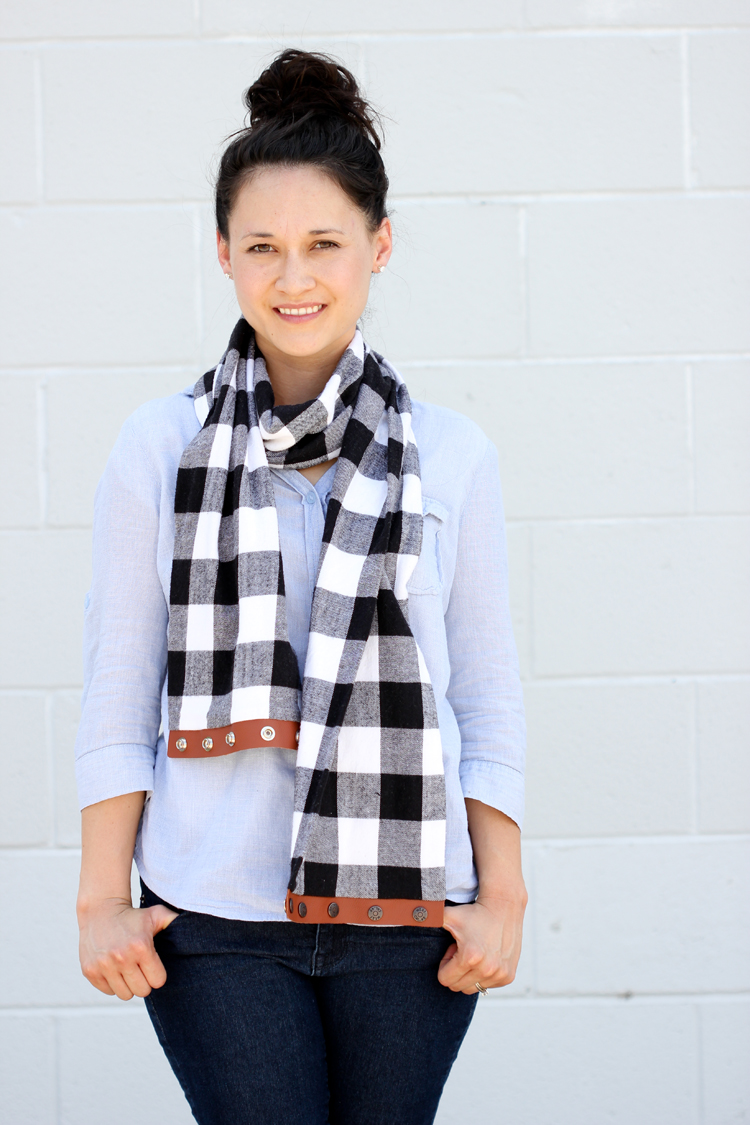 It's all good.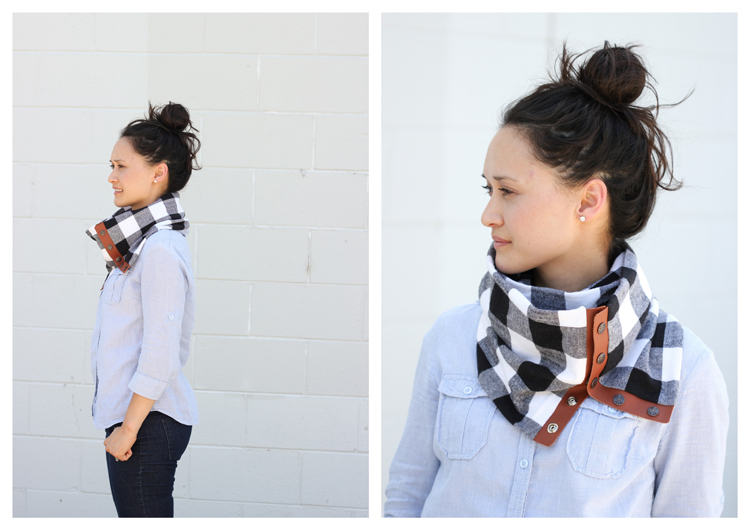 For more similar DIY gift ideas click HERE for an even easier scarf and HERE for leather cord organizers. Or click  HERE for even more leather projects.