Fall doesn't feel like it has officially arrived, unless my oven is baking something delicious…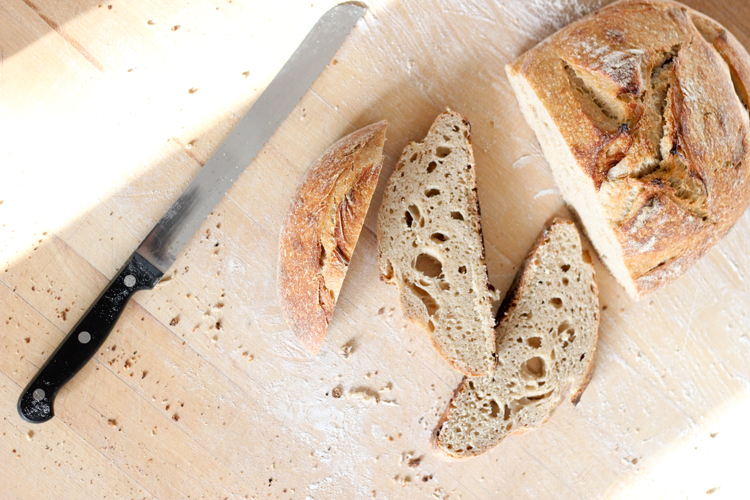 And I can't think of a better way to usher in the holiday season than to bake bread!
My usual go to is my favorite yeast based Best Bread Ever recipe. I have always wanted to learn how to make sour dough bread without yeast but it has always seemed too complicated to tackle on my own.
I'm excited to say I have finally learned how from Craftsy's Handmade Sourdough: From Starter to Baked Loaf by Richard Miscovich.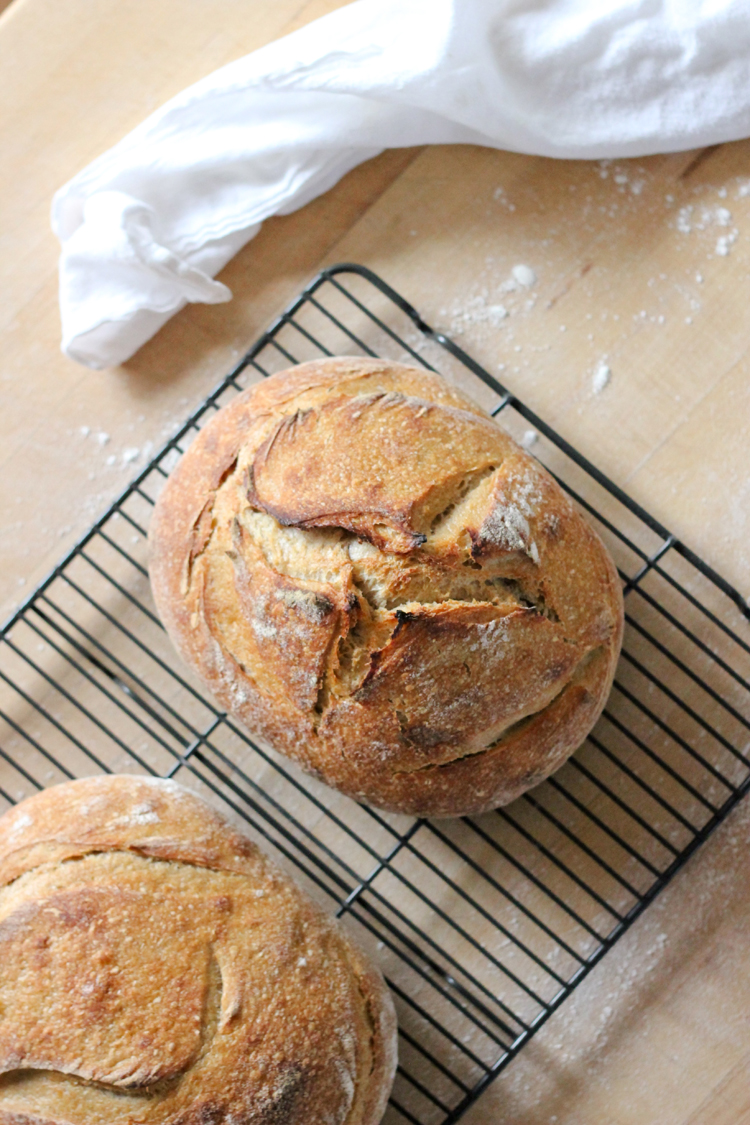 It was completely fascinating! I learned so. much. and more.
Sourdough bread making is even more involved than I had ever imagined. Miscovich teaches you how to make a starter from scratch, which takes seven days! After that, the process needed to make the actual bread, takes another 14+ hours.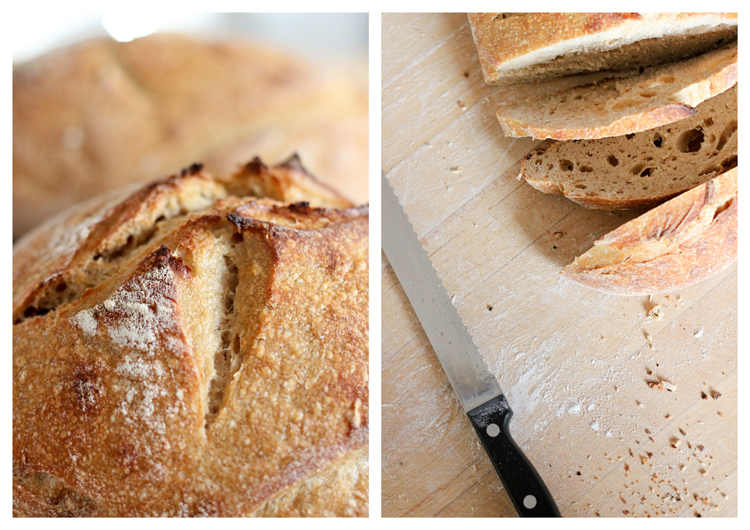 It sounds like a lot of work, and it is, but it is so rewarding too. A lot of that time is really just spent waiting for things to ferment, rest, or proof. So, it's easy to work your sourdough baking into your schedule in brief spurts. You just have to stay on top of it.
I really enjoy the concept of slow baking as well. It feels deeply satisfying and  almost therapeutic to nurture a loaf of bread to life.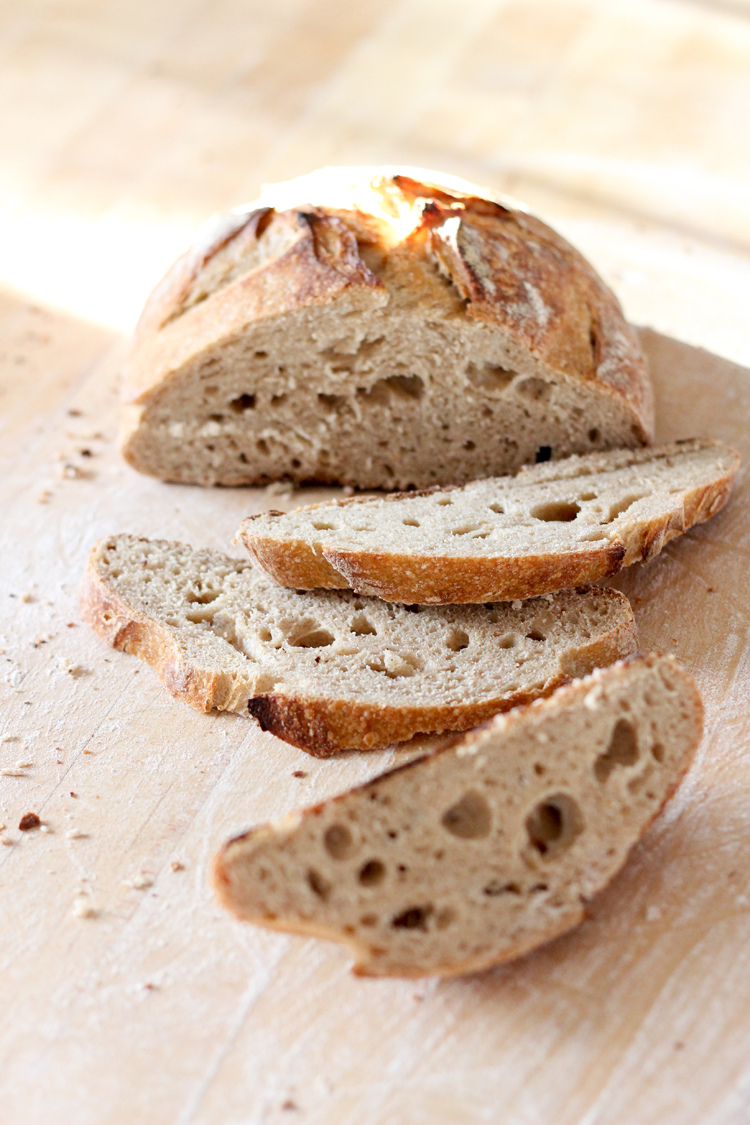 If you aren't familiar with Craftsy, it is basically an online resource for crafty education. There are free pattern directories, free online classes, and more involved paid online classes that cover almost every creative avenue out there. You can see other review posts I have done on Craftsy HERE for more information.
I usually like to stick with what I know: sewing, crafting, and crochet, but I decided to take a couple of classes in niches that were new to me. It has been, hands down been one of the best thing I have done in the last couple months. I learned how to knit, when I thought I never would. And now…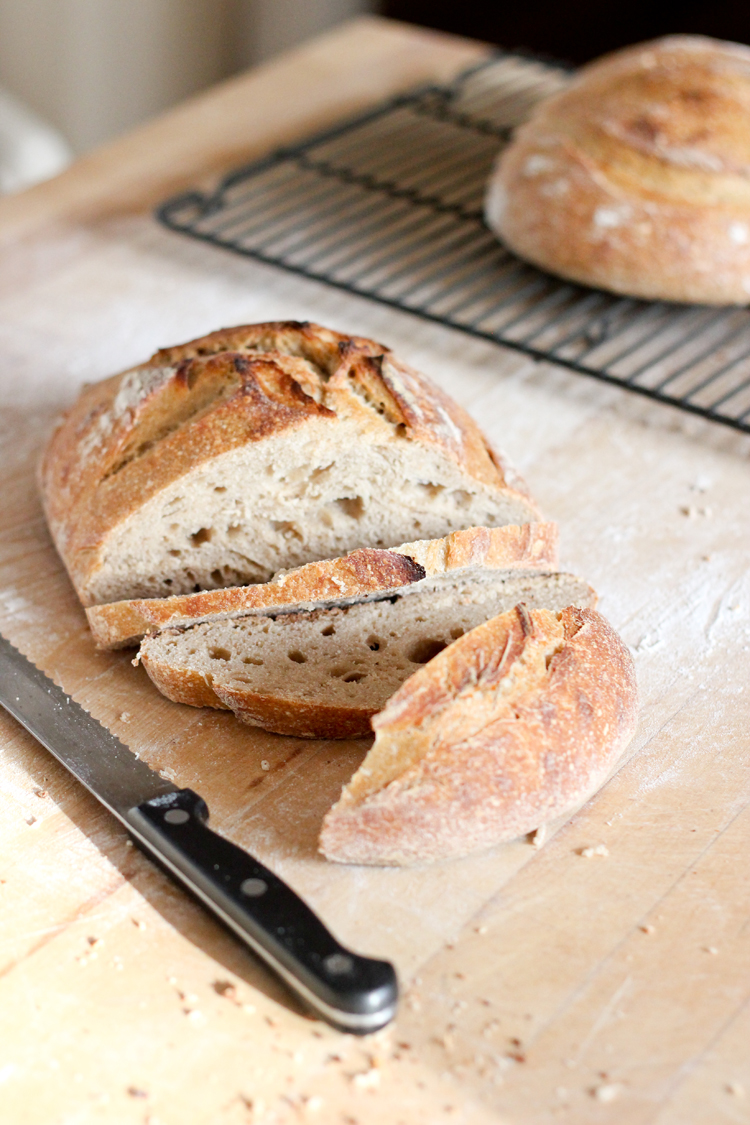 I can bake sourdough bread! It feels incredibly empowering!
I know it speaks to the quality of the Craftsy courses and their instructors.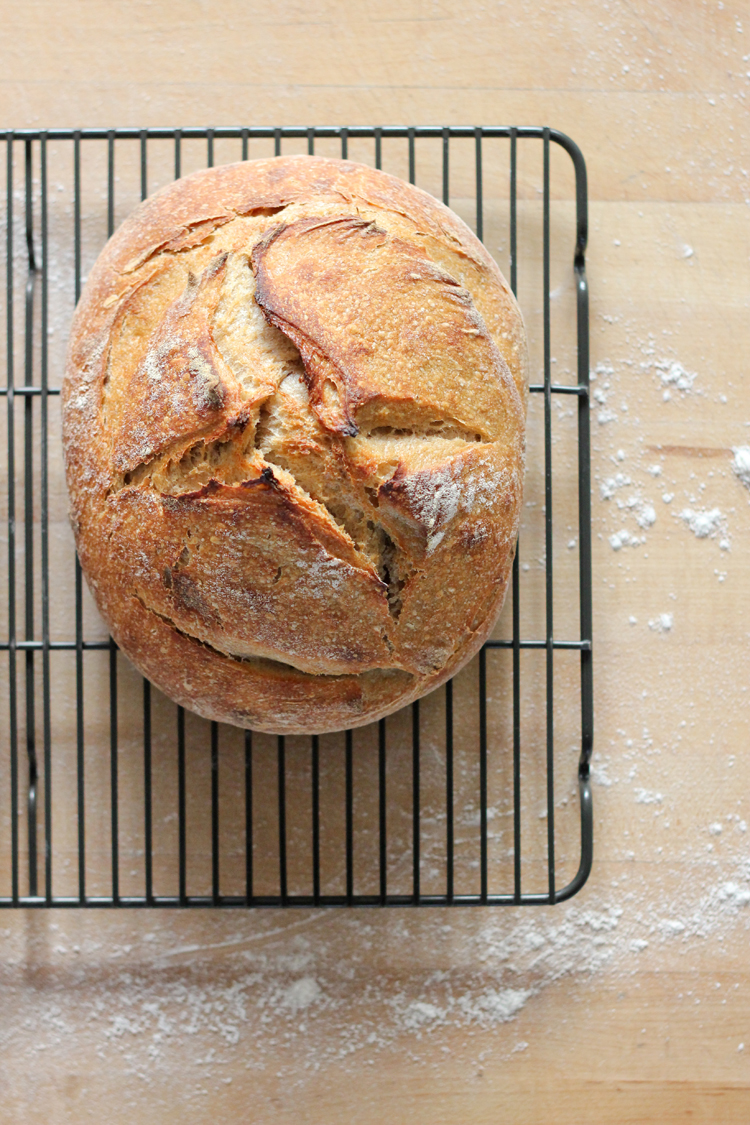 Miscovich is really scientific in his approach to sourdough bread baking, which I think is what makes it so easy to be successful as his student. His recipes are precise and his videos show techniques that would be difficult to properly convey on paper.  It feels like having a master chef in your own kitchen, teaching you as you go. Because…essentially that is what is happening. Only it's better, because you have access to the online class for a lifetime.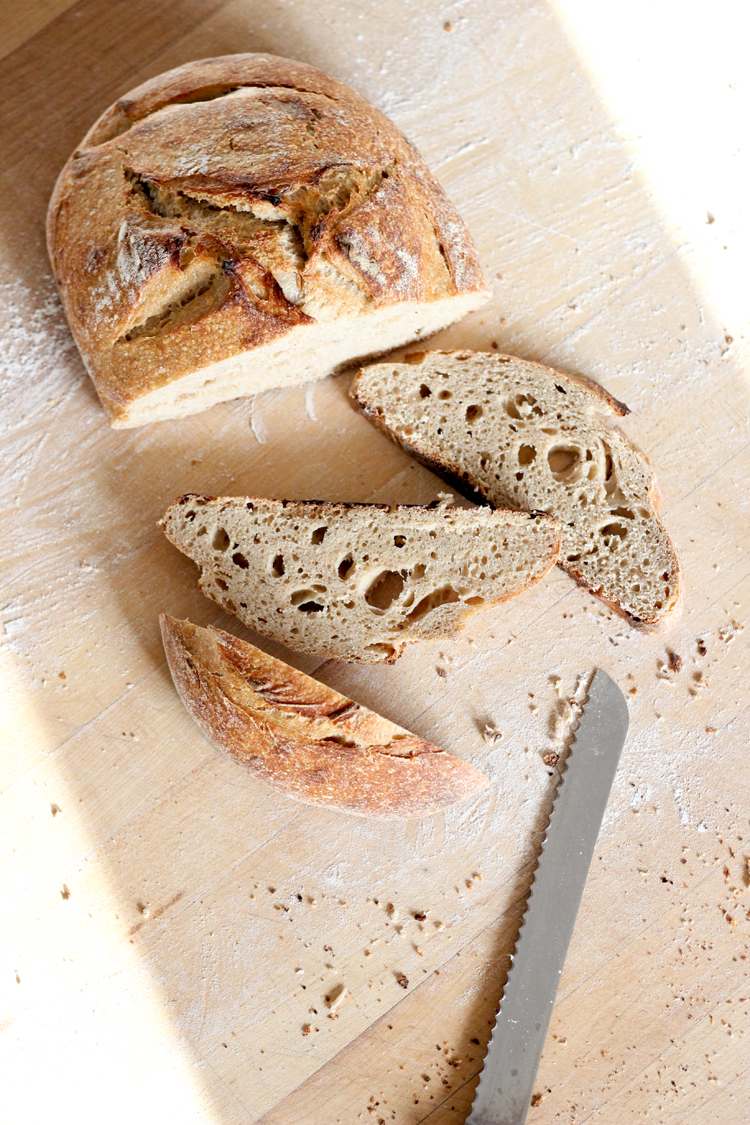 You can communicate with the instructor if you get stuck on a concept, and upload pictures of your progress so that he can help you troubleshoot if need be.
My bread didn't turn out perfectly, but with each loaf I felt myself improving each time. This was my first batch: (super dense)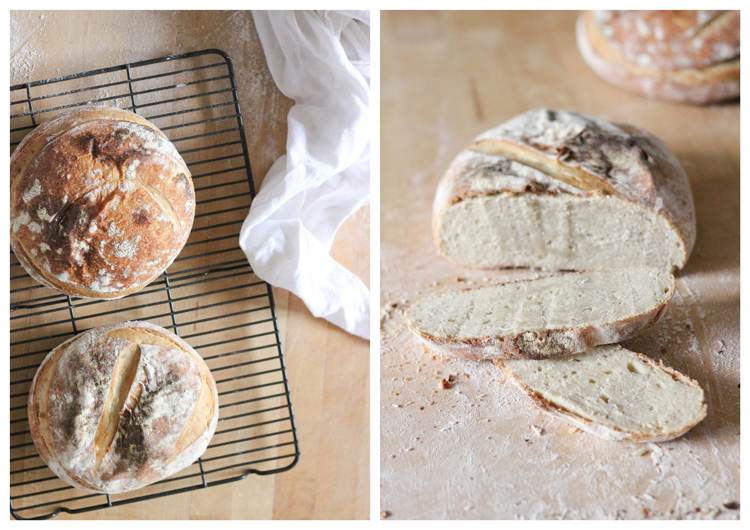 I'm excited to keep baking and trying so I can improve my steaming and scoring. I'm also excited to try the other fun flavor variations.
I eventually want to get things like a scale, a cloche for steaming, proofing baskets, and a plastic scraper (Santa list?).  I was still able to be successful without those things though! So, don't be discouraged if you want to get started and don't have all those tools. If you DO want to get some of those tools though, it will help to know that…
Right now, for all my readers, The Handmade Sourdough class is HALF OFF! Yep, it's only $20!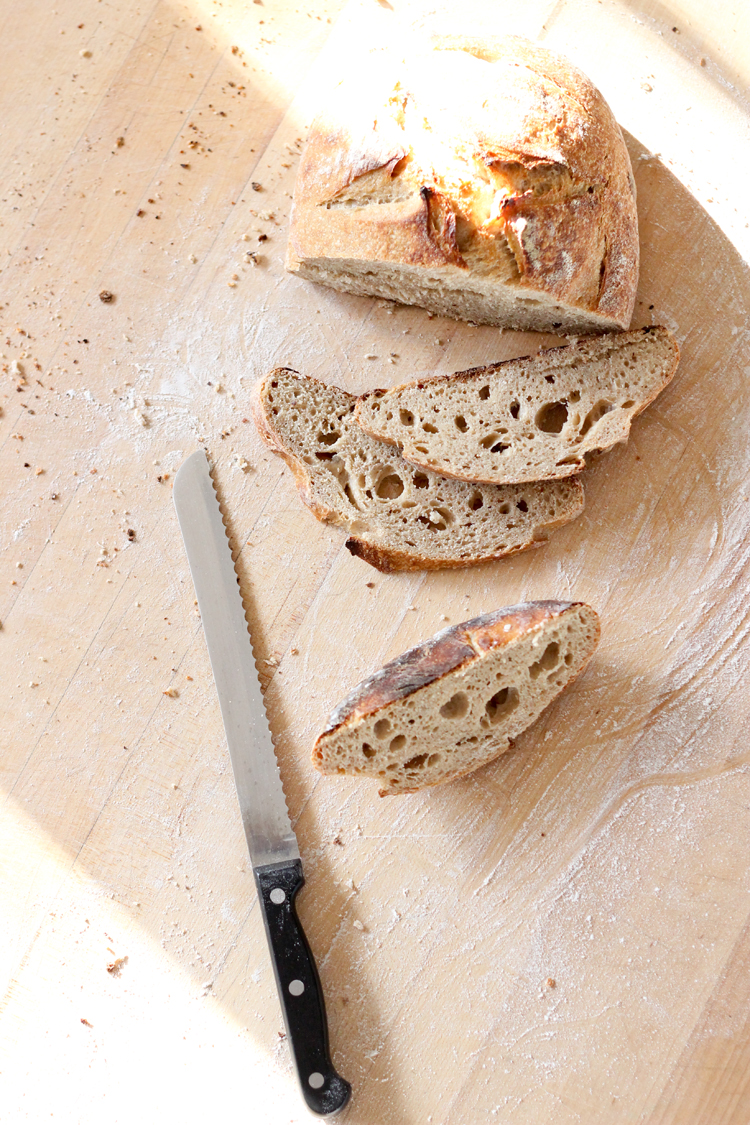 If there is a bread baker you need to do holiday shopping for, this would be an excellent gift! Maybe bundle in some proofing baskets with it for good measure.
Just keep in mind that the discount is only good through November 17, 2014 at 11:59 PM Mountain Standard Time.
Happy baking!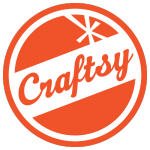 This post is sponsored by Craftsy. All my opinions are genuine and enthusiastically my own (as always)! 🙂