Whoever invented double brushed polyester knit fabric. Bless you.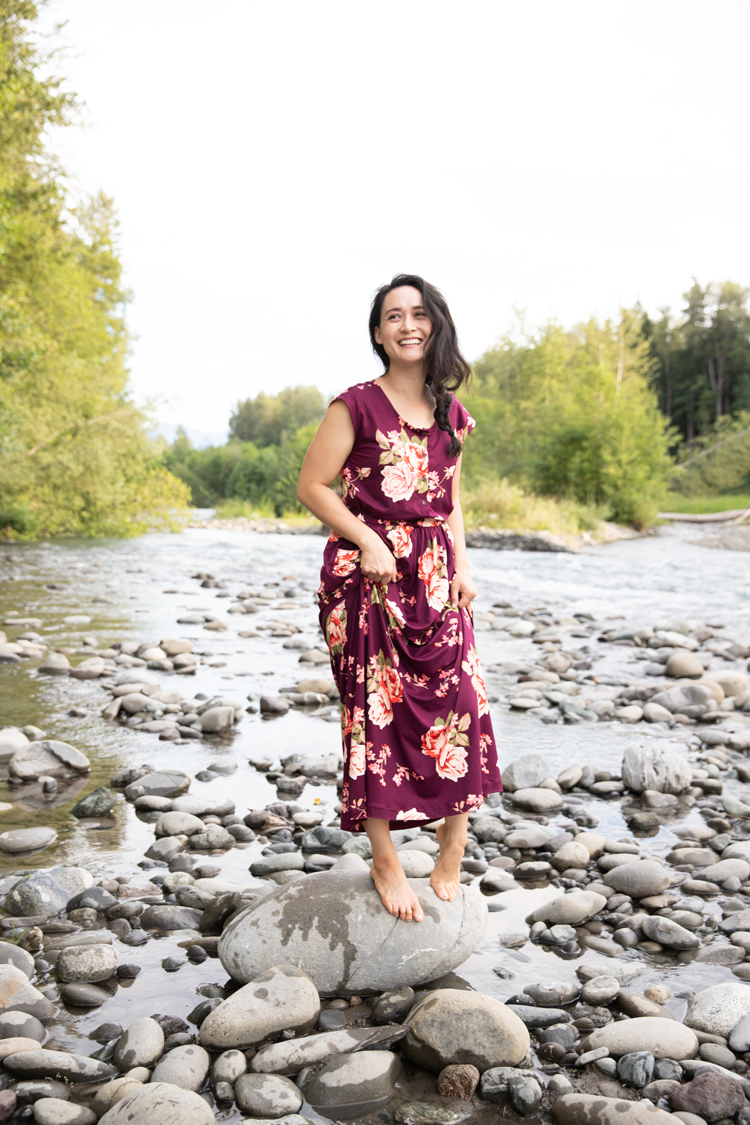 It is THE softest knit fabric and seriously a JOY to wear. I cut some of it up into a maxi length Catalina dress from Blank Slate Patterns.
I made a goal to wear more dresses this summer, so when Melissa from Melly Sews invited me to join in her sundress tour again this year, I jumped on board to give myself motivation and a deadline to get sewing.
By the way…the sundress tour is happening on instagram this year. Come say hi and enter to win some of this fabric and this pattern! I'm @deliacreates over there.
Dress Pattern
---
I chose the Catalina dress pattern because I have sewn many a knit dresses that are pretty similar to each other, and I wanted something different.
It can also be sewn with woven fabric, so the neckline and armhole finishes are done with bias tape. Sewing those in was a lot more satisfying and enjoyable than I honestly first anticipated. It gives such a clean finish! It also makes the dress feel more blousy and nice and cool for summer.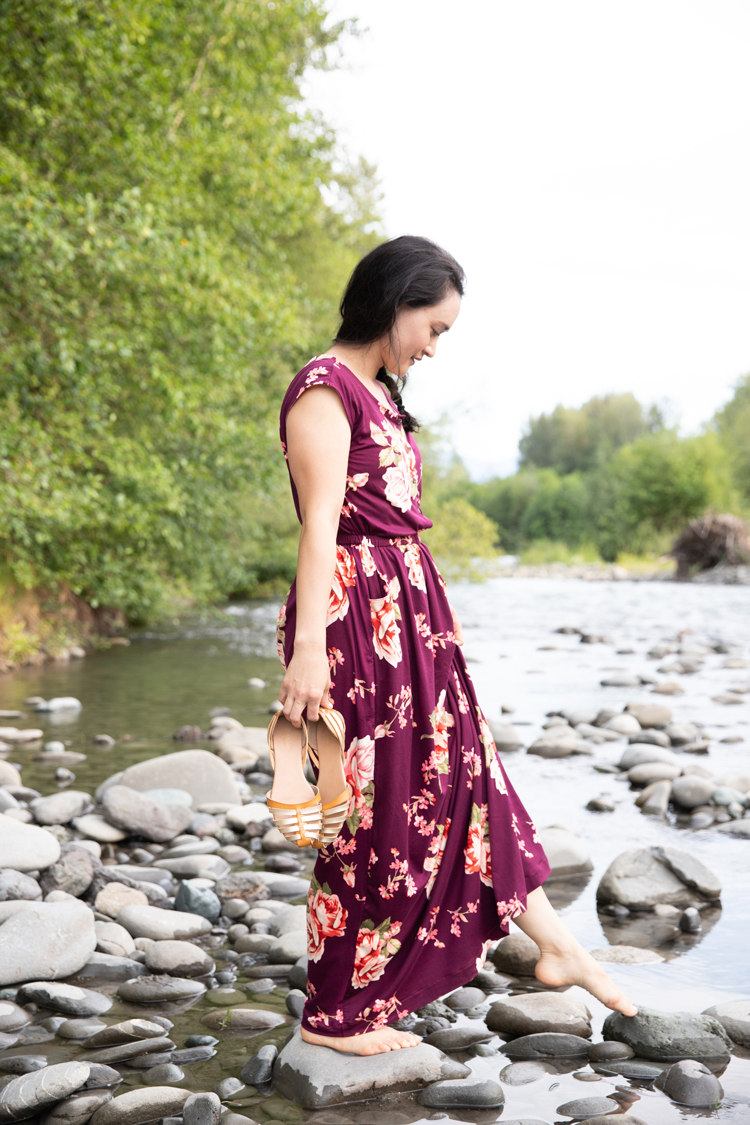 I loved the button placket option, so I incorporated that.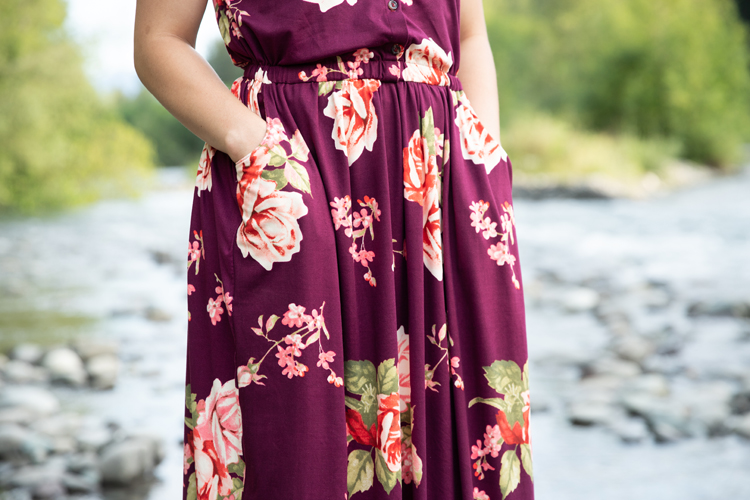 I contemplated changing the pockets to inseam pockets, but I'm glad I stuck with the original open pocket design. I think it adds more interest to the dress and it seems to create a nice narrowing effect at the waist line.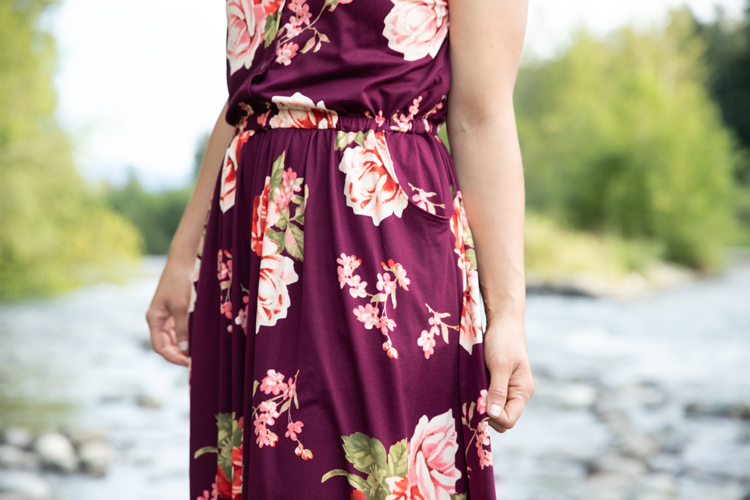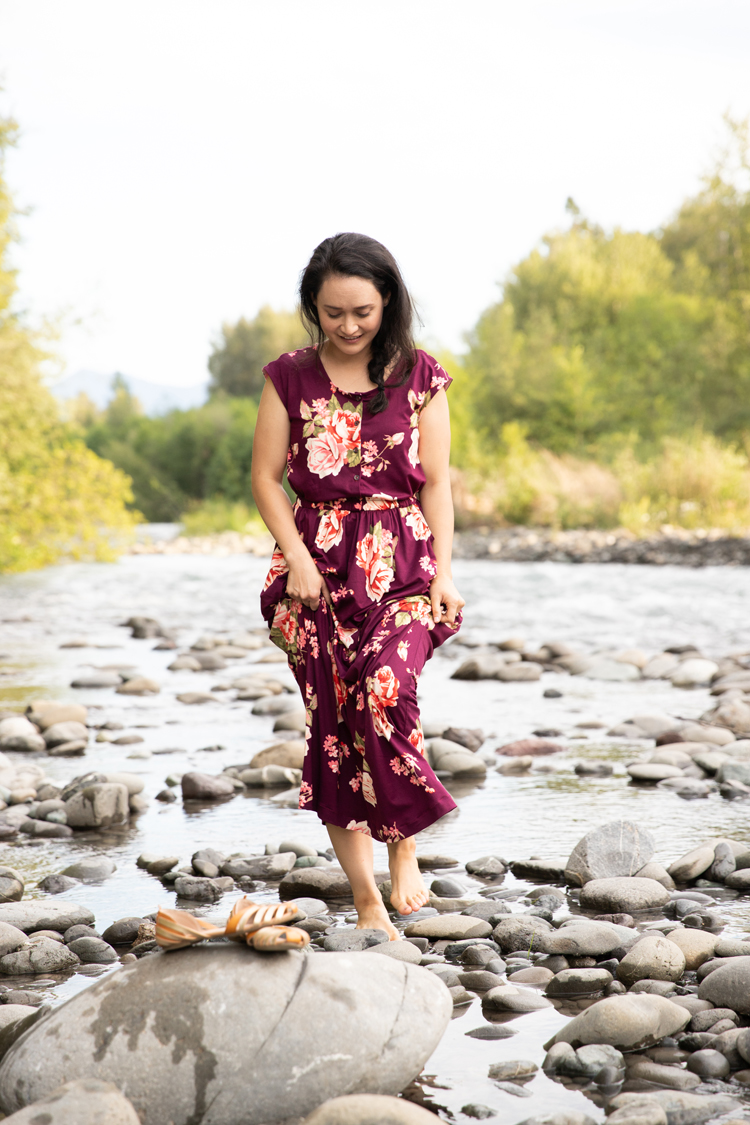 I really appreciate the substantial elastic waist as well. It cinches the waist in a really flattering and comfortable way and helps give that blousy shape, I mentioned previously, to the top of the dress.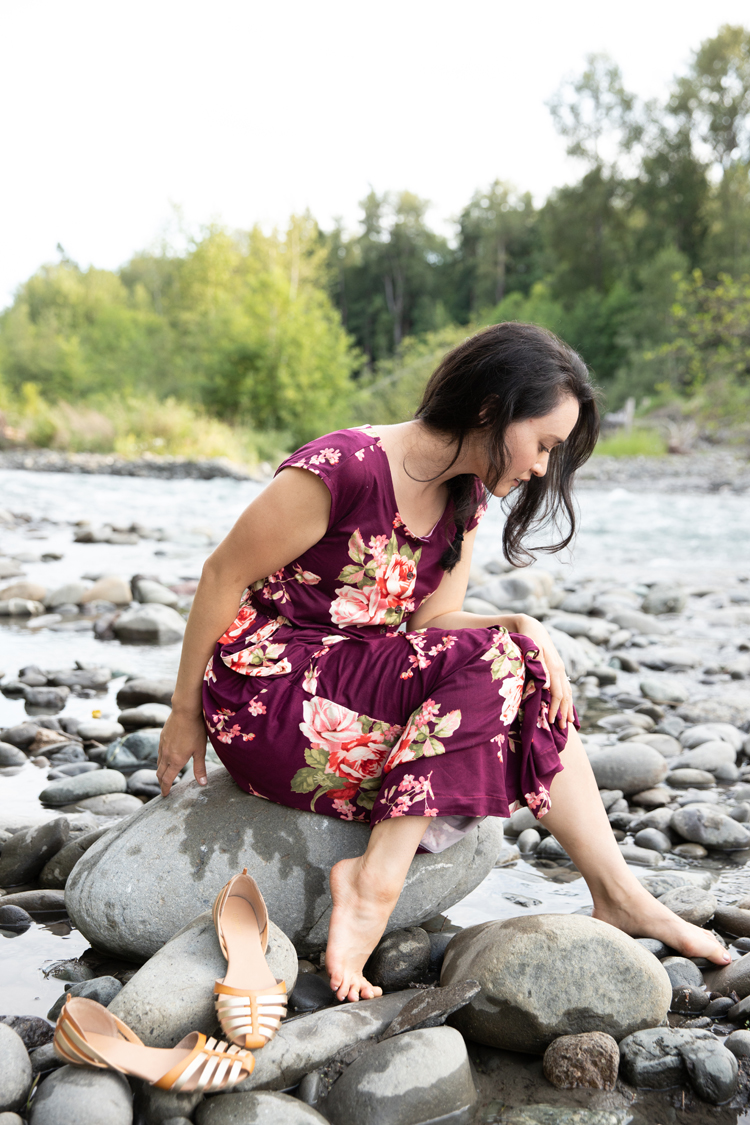 I went back and forth over skirt length but I'm happy I chose maxi length because I think it's more comfortable. I can move and jump around without worrying about flashing anyone. And I can curl up in more of this super soft skirt when I'm sitting. 😉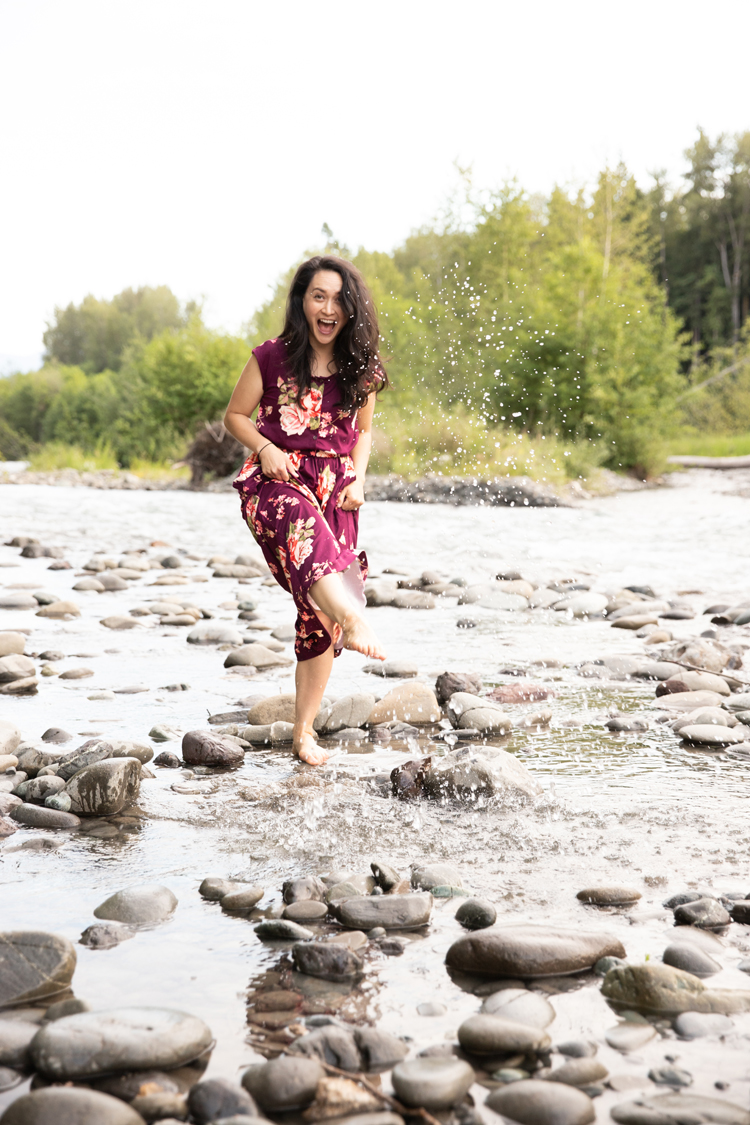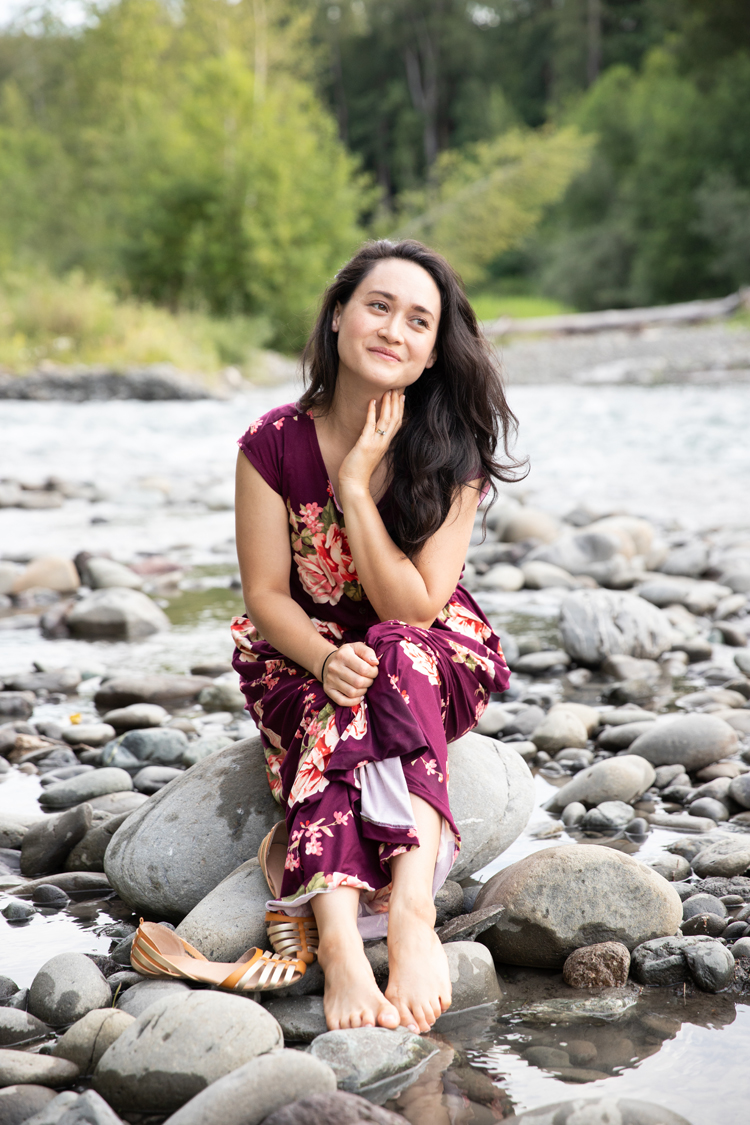 Fabric
---
Speaking of… I scored this floral double brushed knit fabric from Girl Charlee…I really like shopping their designer overstocks. This fabric comes in a few color ways. I almost chose the lighter mauve version for summer, but I decided to stick with a color I knew would be more flattering on me. I'll be wearing this dress year round after all, with cardigans and such. So…Seasonal colors smeasonal colors. I think any color and print you feel good in, is the way to go any time of year.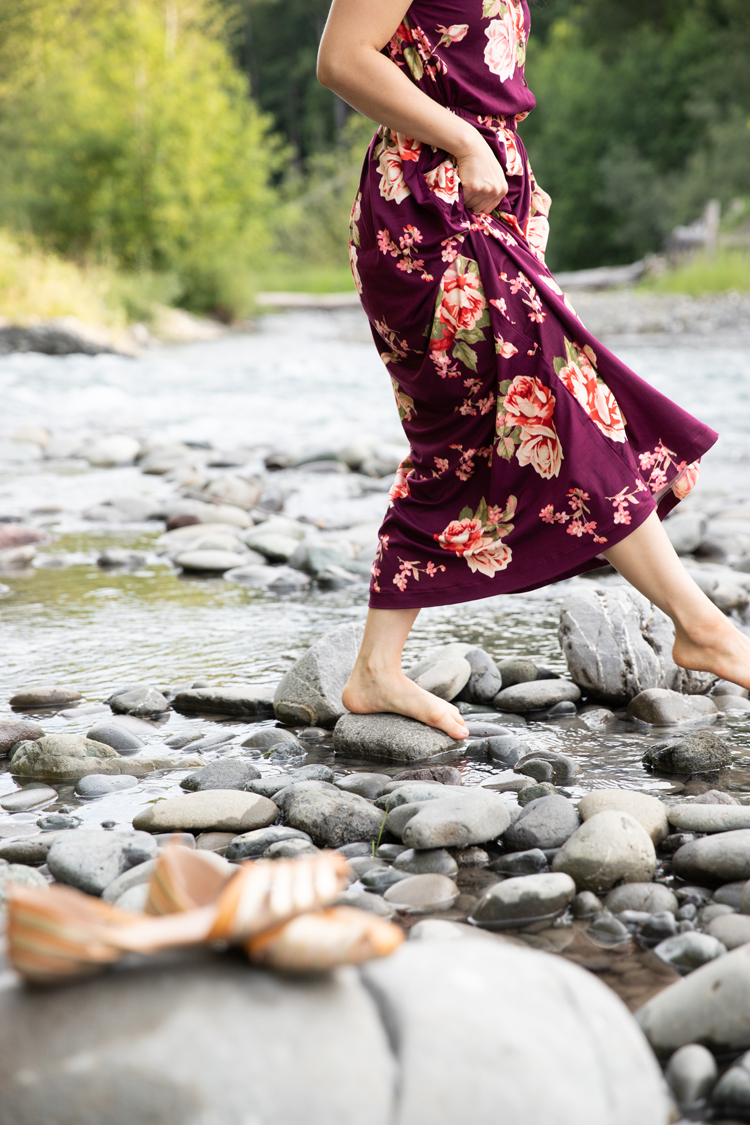 The fabric was also very easy to sew. It's my first time sewing with double brushed knit (I know…living under a rock over here! ;)) and I'm a big fan. It is a true medium weight as listed. It's not see through at all. It didn't roll up too easily while I sewed it. It is a printed fabric, so the wrong side is white. I'd say that is the only thing I don't love about it, but it's definitely not a deal breaker.
Considering it's a fabric I could easily wear all day and then as pajamas to bed…yeah…not a deal breaker at. all. 😉