Jump to recipe
Fact. There is nothing like having a warm, sweet, home grown, sun ripened strawberry right off the vine. DIVINE.
Also fact. Strawberry pie is the perfect way to kick off summer!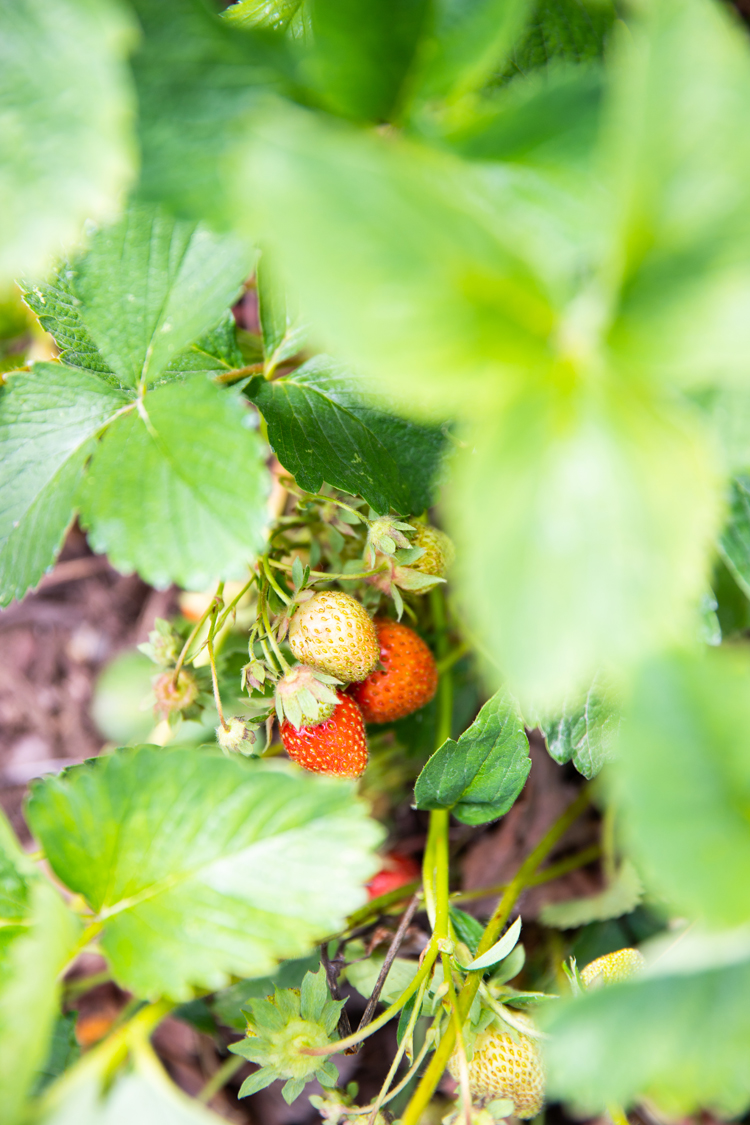 If you follow me on instagram (@deliacreates), you know I'm slightly obsessed with our strawberry garden. It's the second year it has given us a good harvest, so I thought I would celebrate by doing something else with them besides devour them straight off the vine. 😉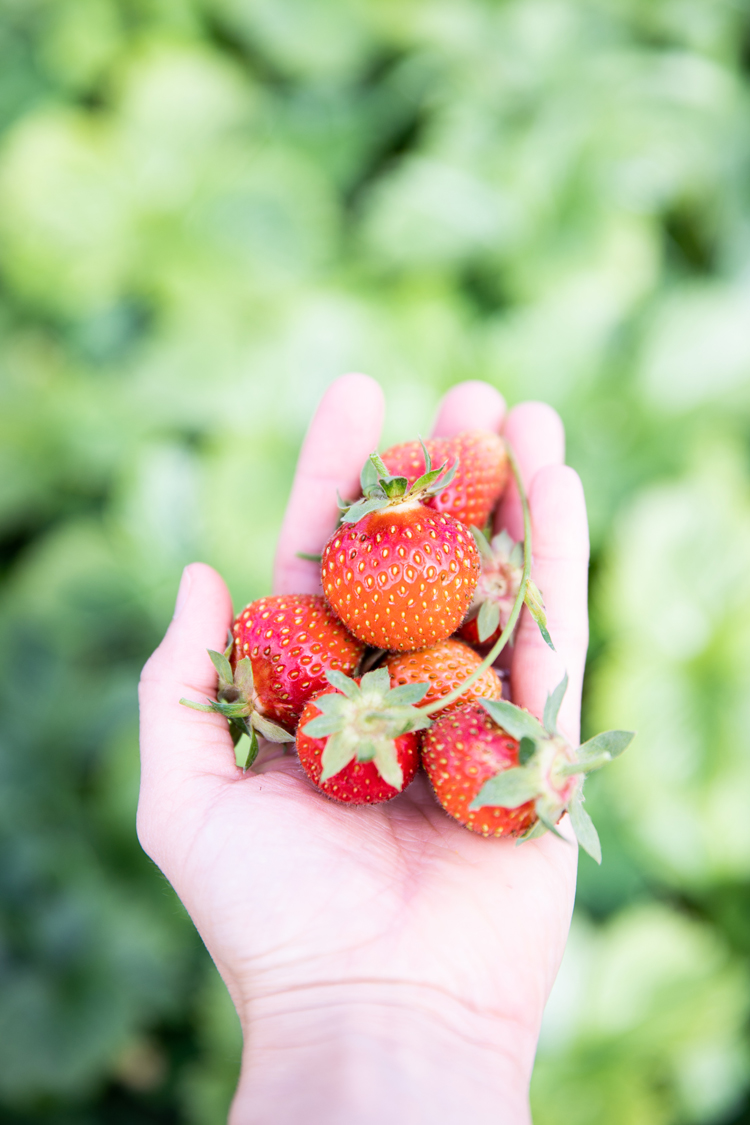 I saw THIS strawberry pie recipe from Anne Cropper and knew it was the one.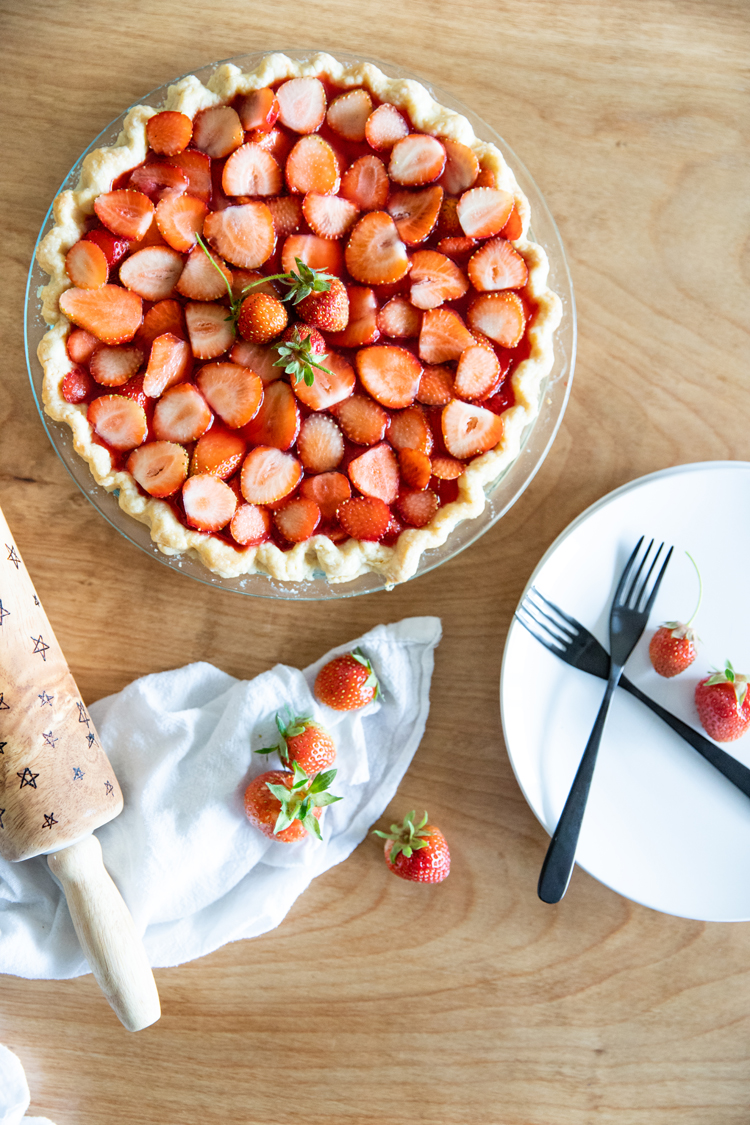 With our daughter's dairy allergies, I just needed to give it a few tweaks.
I switched out the crust, because I have a dairy free coconut oil pie crust recipe that I'm already head over heels in love with. It's the same one I used for my chicken pot pie recipe, minus the herbs. It's so good, I would make it just to eat it plain. Seriously.
And if you prefer step by step photos for recipes, I have a boat load of them in this post. The process for both crusts is essentially the same.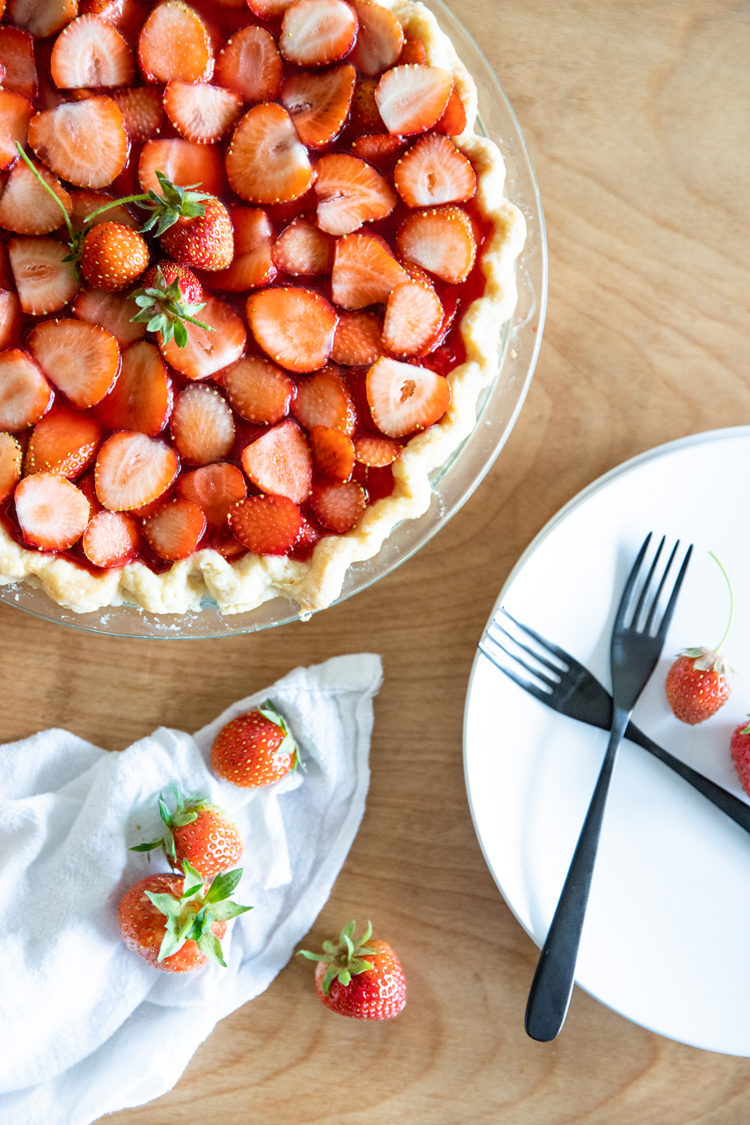 For the filling recipe, I followed Anne's recipe and just used our favorite dairy free butter substitute, Earth Balance butter. Easy peasy. It is essentially a chilled jello pie, so you're supposed to let it set up before eating it. Anne said she likes it soft, so we tried it partially chilled and I can 100% see the why behind it.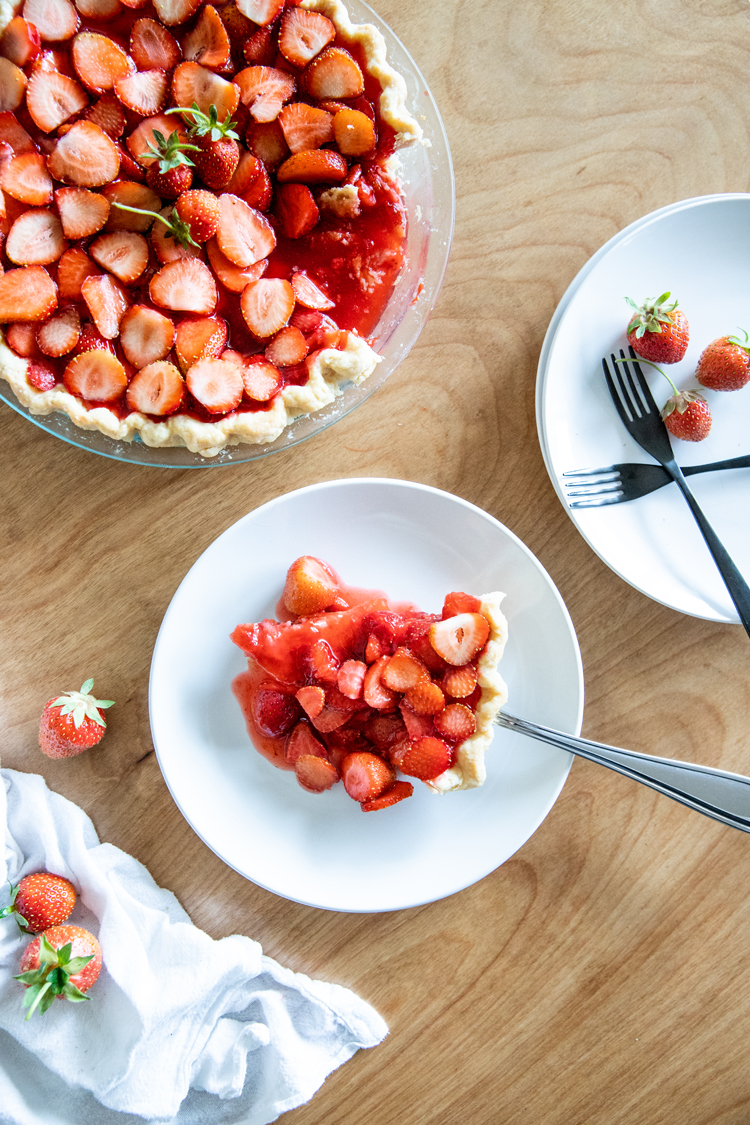 Gooey, sticky yummy strawberries mixed with the slightly salty, pie crust that is not quite crunchy, not quite soft, but delectably flaky with just the right amount of bite that when mixed with the strawberry filling, it melts in your mouth. Yeah. It's gooood. 🙂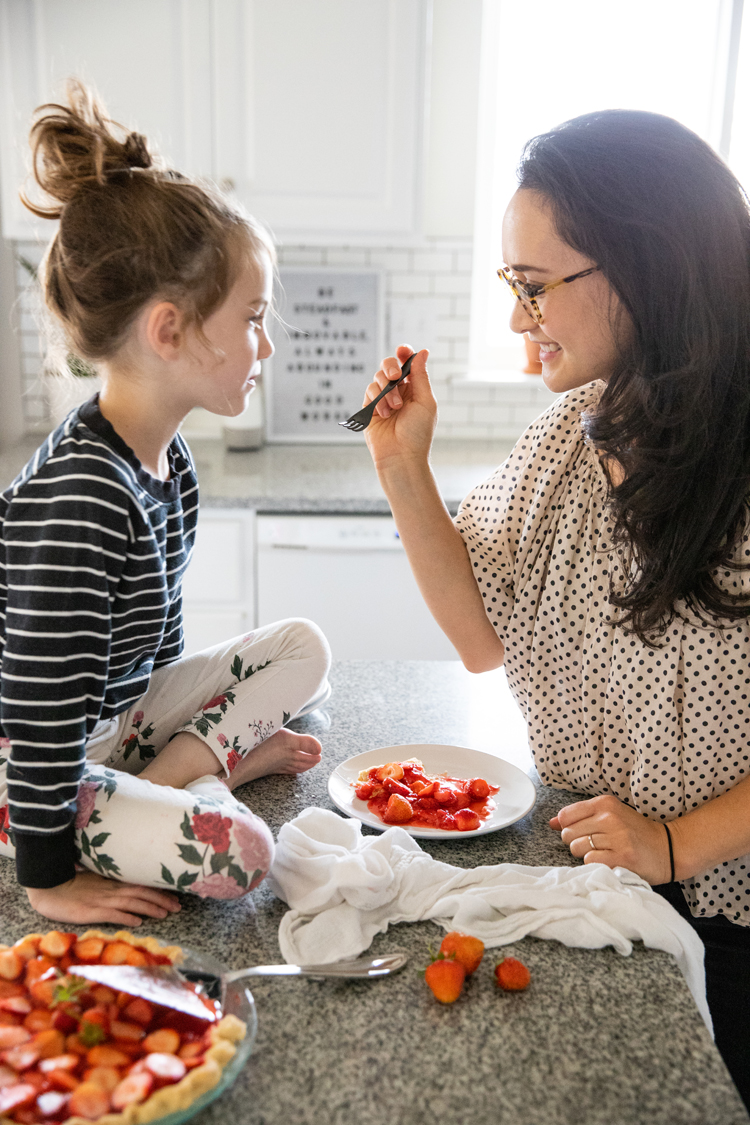 The only thing I would change, is that I would add slightly less sugar. But that's mostly because I don't have much of a sweet tooth and I also think homegrown strawberries are naturally sweeter. If I ever use store bought strawberries, which are more bitter, I probably wouldn't change a thing.
Note: If you have food allergies as well, be mindful of what gelatin you use. I have found some store brands to have cross contamination issues during manufacturing. J-ello brand is usually a safe bet and is what I used for our pie.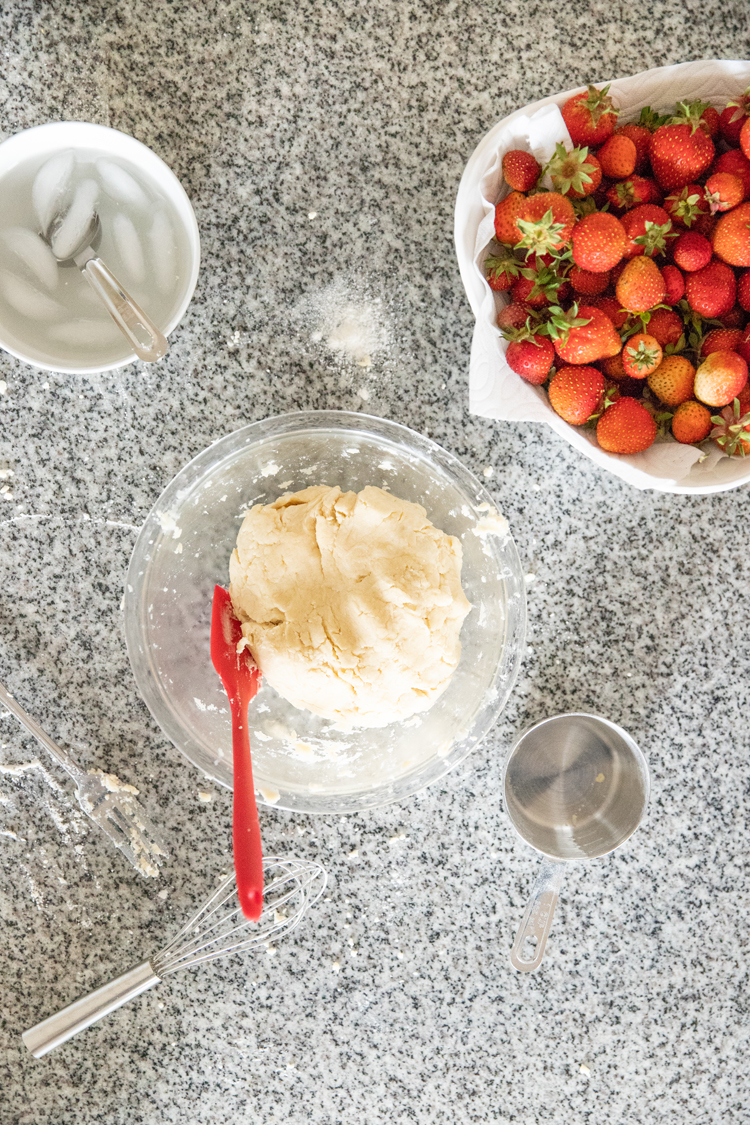 Head over to Anne's site for the filling recipe and scroll down for my favorite coconut oil pie crust recipe:
Coconut Oil Pie Crust

Ingredients
2 cups all-purpose flour
1 tsp. salt
1/2 cup coconut oil*
1/4 cup cold dairy free butter (Earth Balance)
5-6 tablespoons ice cold water
Instructions
Preheat oven to 400 degrees F.
Whisk together flour and salt.
Cut in coconut oil and cold dairy free butter with a fork until it is all incorporated and you achieve a nice crumbly mixture. You can use a food processor or knives...whatever you're used to. It really doesn't matter. This coconut oil recipe is much more forgiving than butter based recipes. If you live in a hot climate, just be sure to chill your coconut oil beforehand. Optional: You can use 3/4 cups of coconut oil and leave out the dairy free butter. You will just end up with a blonder crust.
Add ice water and mix/knead together until the crumbly mixture turns into a soft dough.
Divide the dough into two and form them into disks.
Roll out each disk in between sheets of wax paper. Add the crust to a pie pan, pinch the edges, and prick the base of the pie crust with a fork to prevent it from puffing up.
Bake for 15-20 minutes. Remember that it will not brown up as much as a butter-based crust.
Me: Trying to get in a photo op with my girl.
Her: Way too into the pie to have time for that. 😉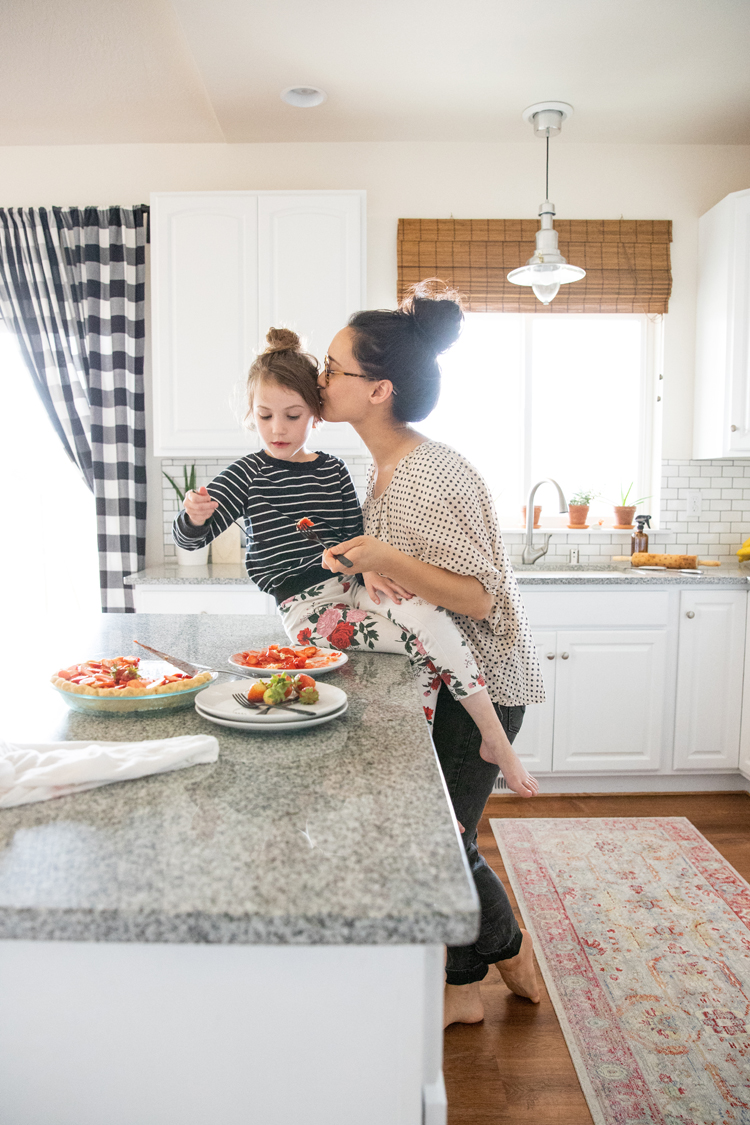 P.S. Most Fridays, on Instagram, I try to share a little tid bit about our food allergy life. I'm sharing a little more step by step of this recipe in my stories. Come say hi! I'm @deliacreates.