You guys!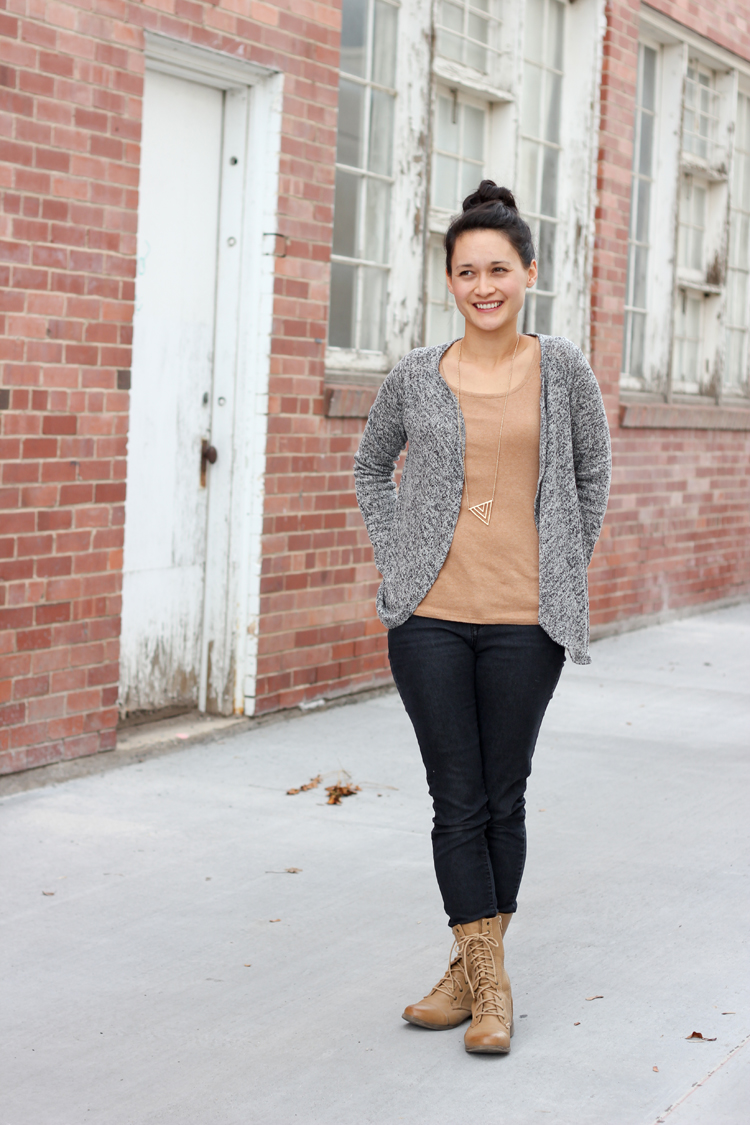 I have been in the sewing mood and it feels great. 🙂
Rachael from Imagine Gnats Patterns  and Imagine Gnats (blog) gifted this cardigan pattern to me.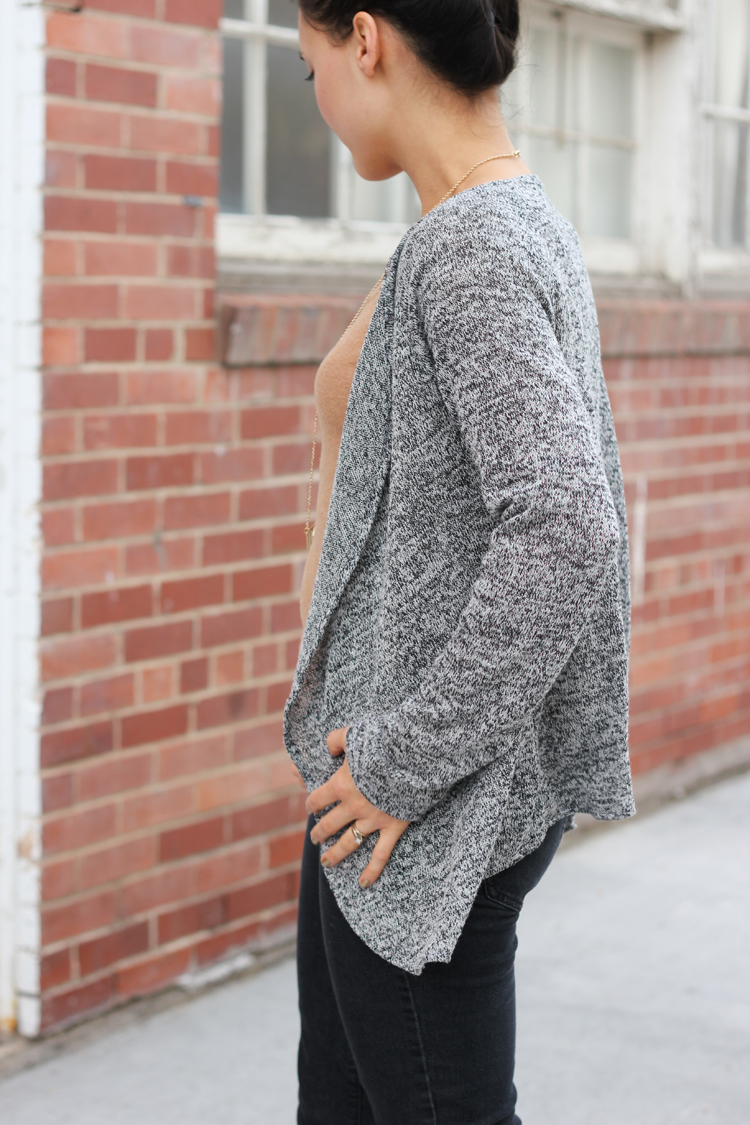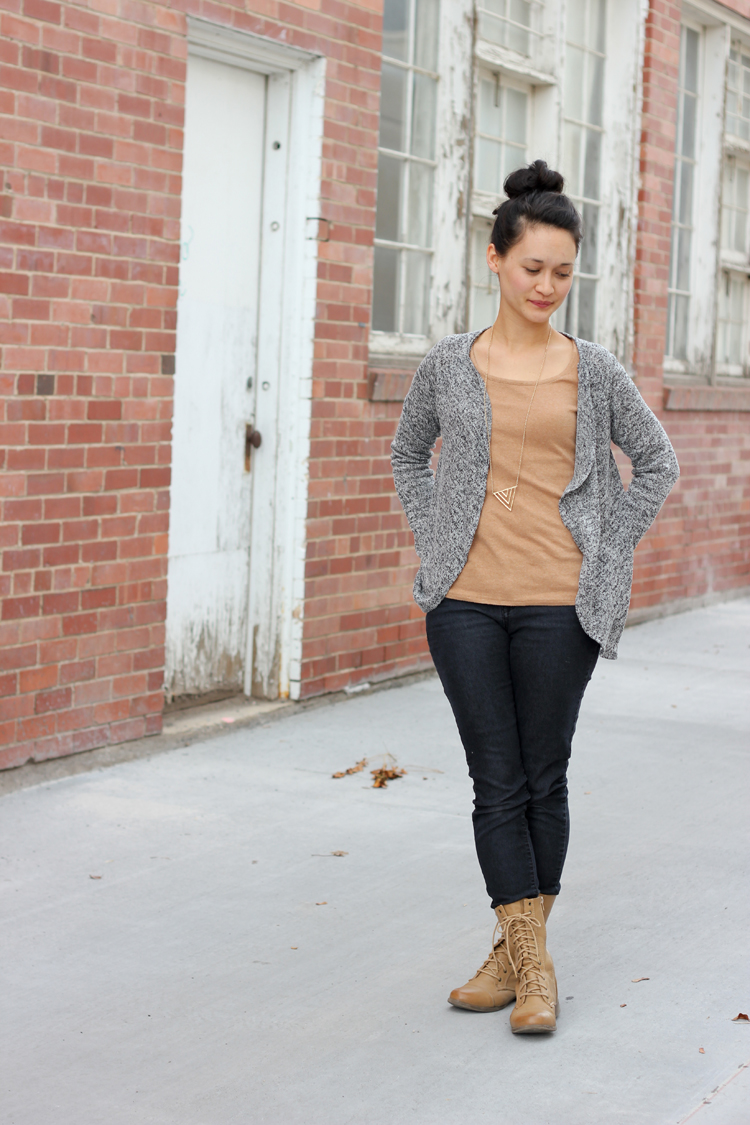 It was a breeze to whip up. The pattern calls for a lining so it can be double sided.  I got some hacci knit fabric from Girl Charlee (click HERE for the direct listing – they are a sponsor) and decided to try sewing up the pattern without lining it.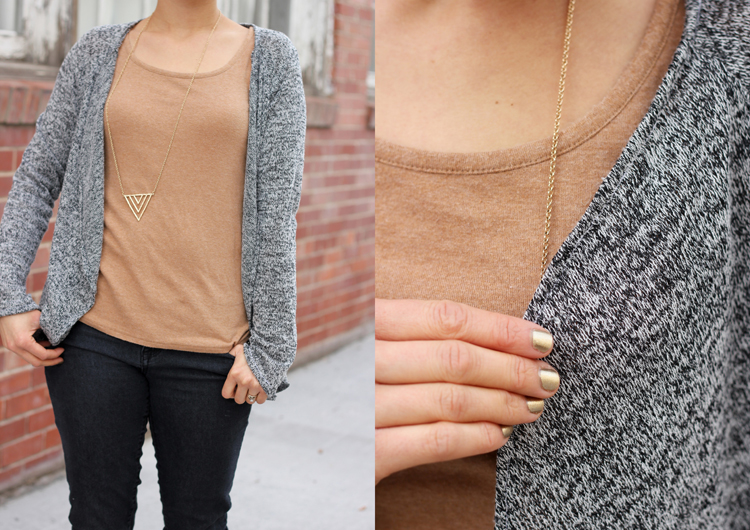 I just folded the edges under and triple stitched it down.  Which…I must add, the triple stitch is my new favorite stretch stitch. I hadn't tried it yet because I was happy with my zig zag stitch and modified zig zag stitch. But then I thought, why not? Now, I am in love!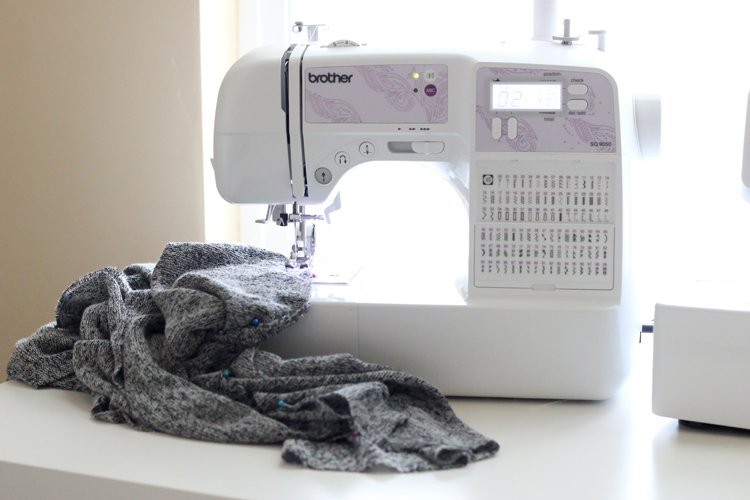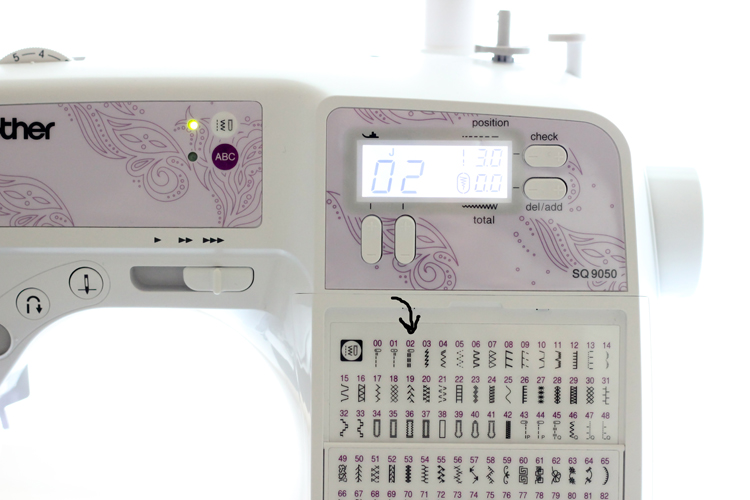 The zig zag stitches still have their place of course, but this stitch is so sturdy, stretch friendly and relatively clean…most of the time. I must add that it looks best on busy fabric like this hacci knit or with thicker layers or fabrics. I used it for the leg hems on Natalie's tribal knit leggings from yesterday with no problems. I have used it to hem some thinner knits as well. The stitch line is functional and it stretches fine, but it doesn't look quite as clean.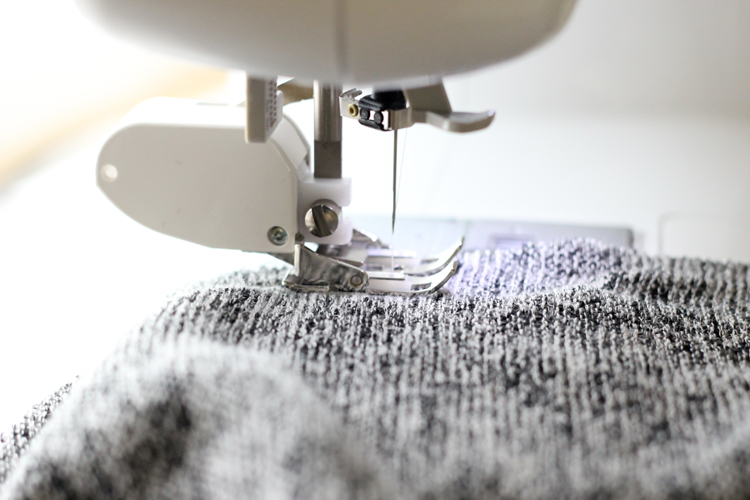 Hacci fabric can be finicky, so I made sure to use my ball point needle and walking foot. It made the whole thing a lot less stressful.
I didn't finish the edges or double fold them. I just left them raw, since knit doesn't fray. After one wash, most edges just curled under but there were a few stray, pulled threads that I clipped off. Since then, it's been fine.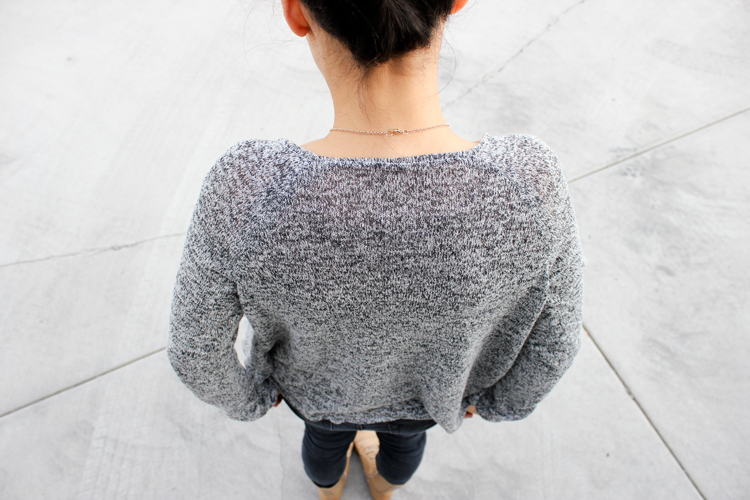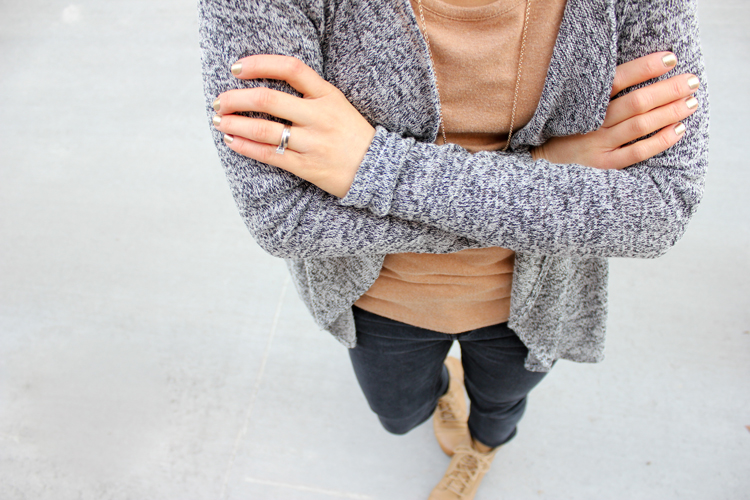 I wouldn't recommend doing this with any knit fabric, but sweater knit is usually double sided, so it works. 😀
Plus…I like the drape of it.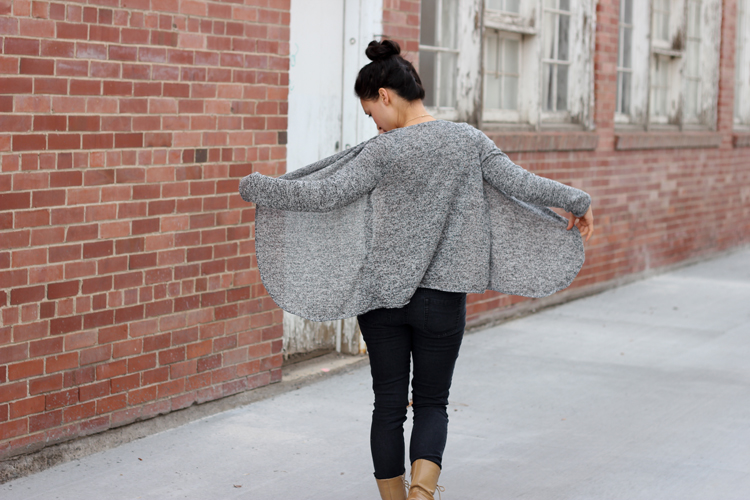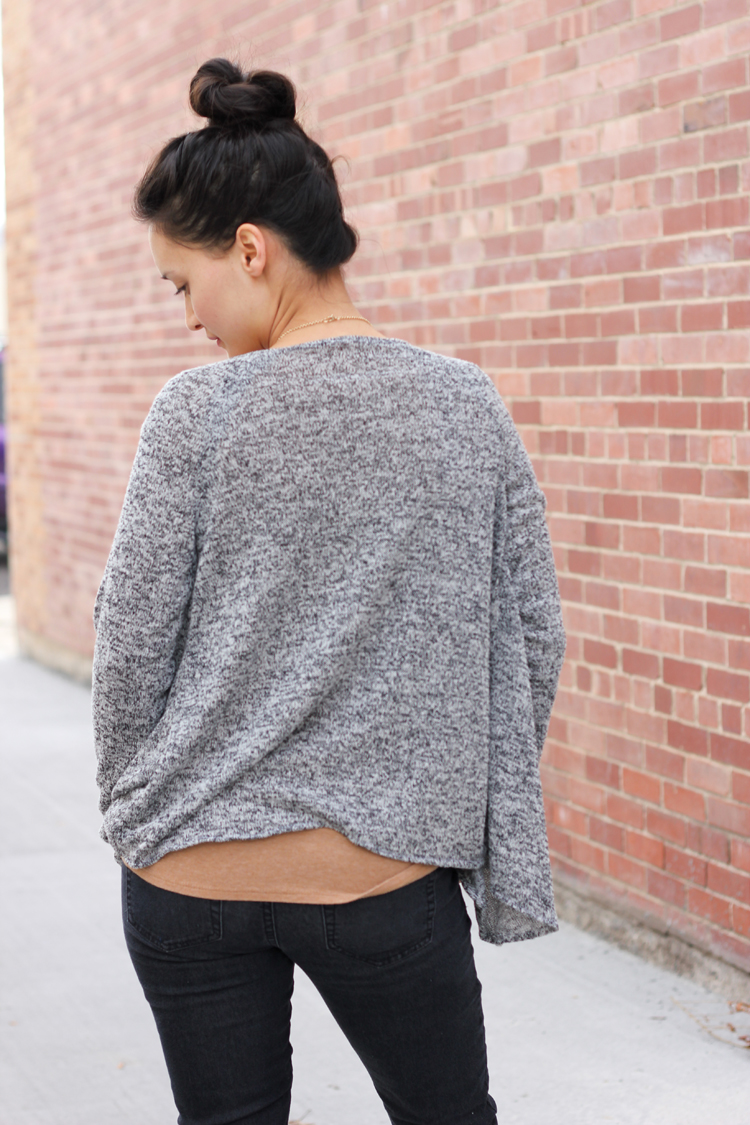 I sewed a size four which fits really well. I usually wear a size small top.
When I sew this again, I will probably add some length to it though, so it hits just below my hips. Just personal preference.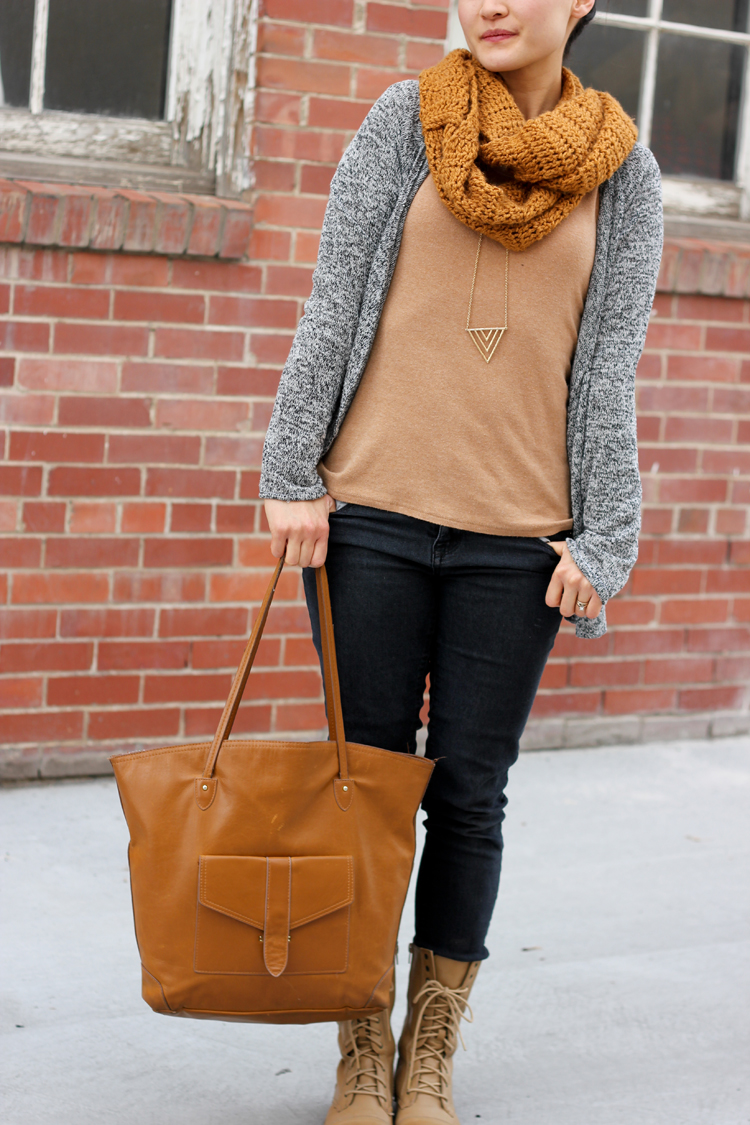 I've been wearing it with this scarf a lot,which is no surprise I'm sure. I probably wear it a little too much. 🙂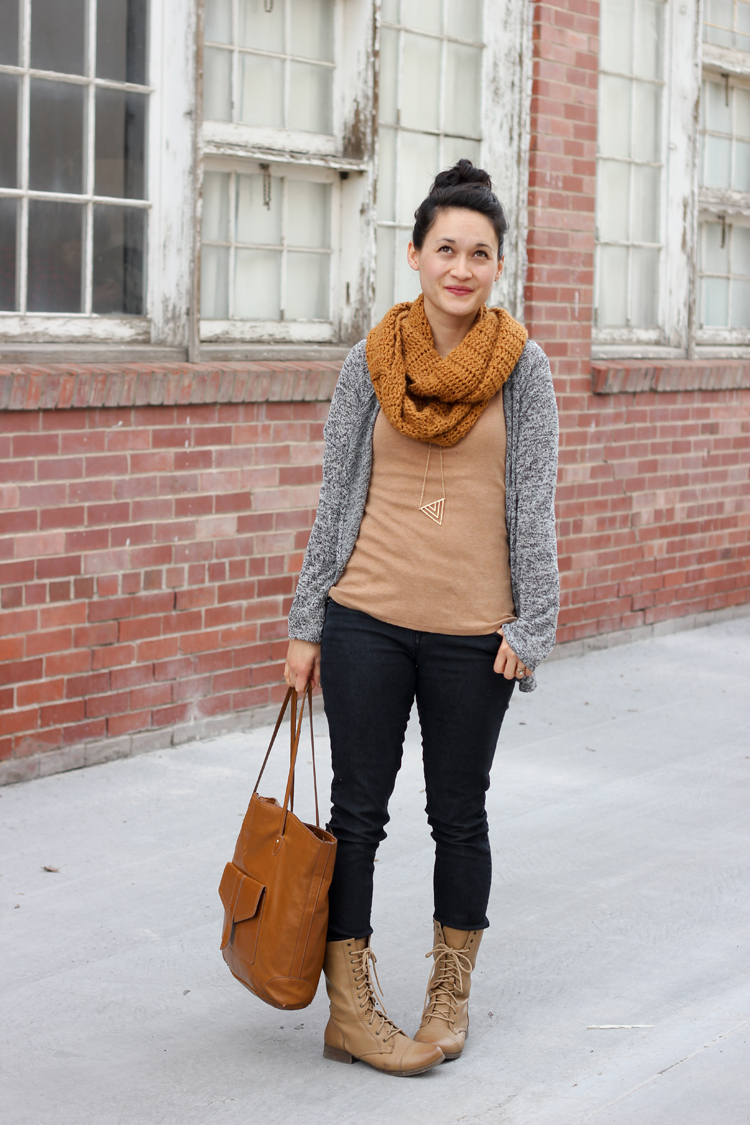 What can I say? It's a contender for my new favorite color…at least to wear. Go HERE for the free scarf crochet pattern.
Alrighty, so you've heard me blab about this pattern – love it! 🙂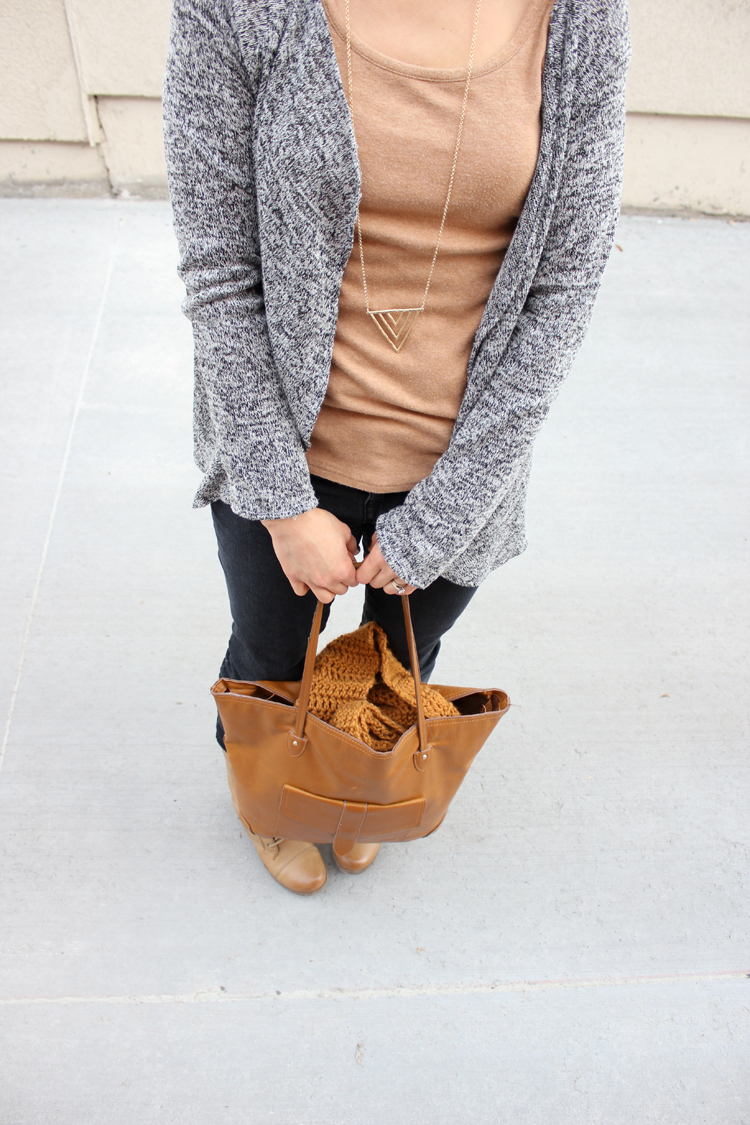 Now, let's talk about the giveaway.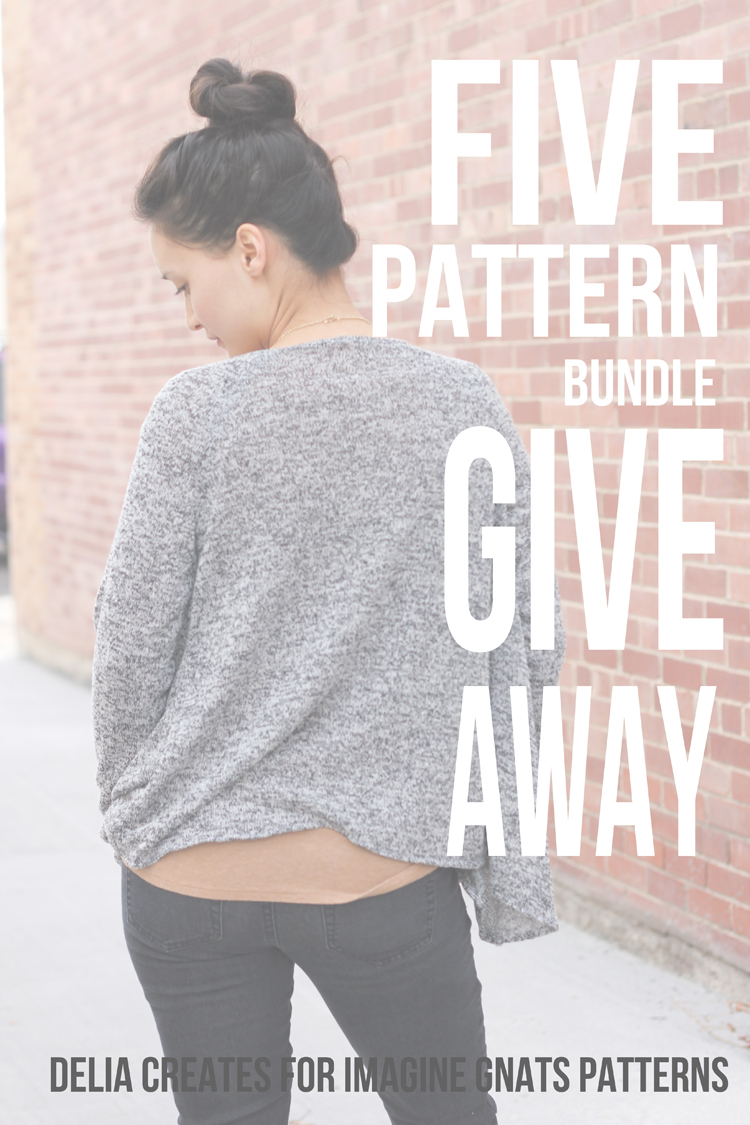 Rachael, is in the process of taking her pdf patterns to paper. This will help her adorable patterns get into more hands so that more people can make her great designs. It's not that tissue paper mumbo jumbo either. It's a sturdy paper pattern with no printing or taping to fuss over. It sounds simple on the surface but it's a lot harder than it sounds because it takes capital up front. That's where we come in. She is offering her paper patterns for pre-order here: http://igg.me/at/imaginegnats
Simply pre-order one of her awesome patterns, and help her reach her goal to make paper patterns! Easy enough, and you get a copy or copies of her patterns when her paper patterns publish.
To help get the word out, Rachael is generously giving away her FIVE sewing patterns, found HERE, to one lucky reader!
The giveaway is open to everyone! Yay! I encourage you to share Rachael's goal on social media but if you are not on social media, that's okay! There is a spot to enter if you just share it with a friend through email or in person. 🙂 And no entry is mandatory. Enter in the ways you feel most comfortable.
Have a fabulous weekend!