I celebrated midsummer for the first time over the weekend…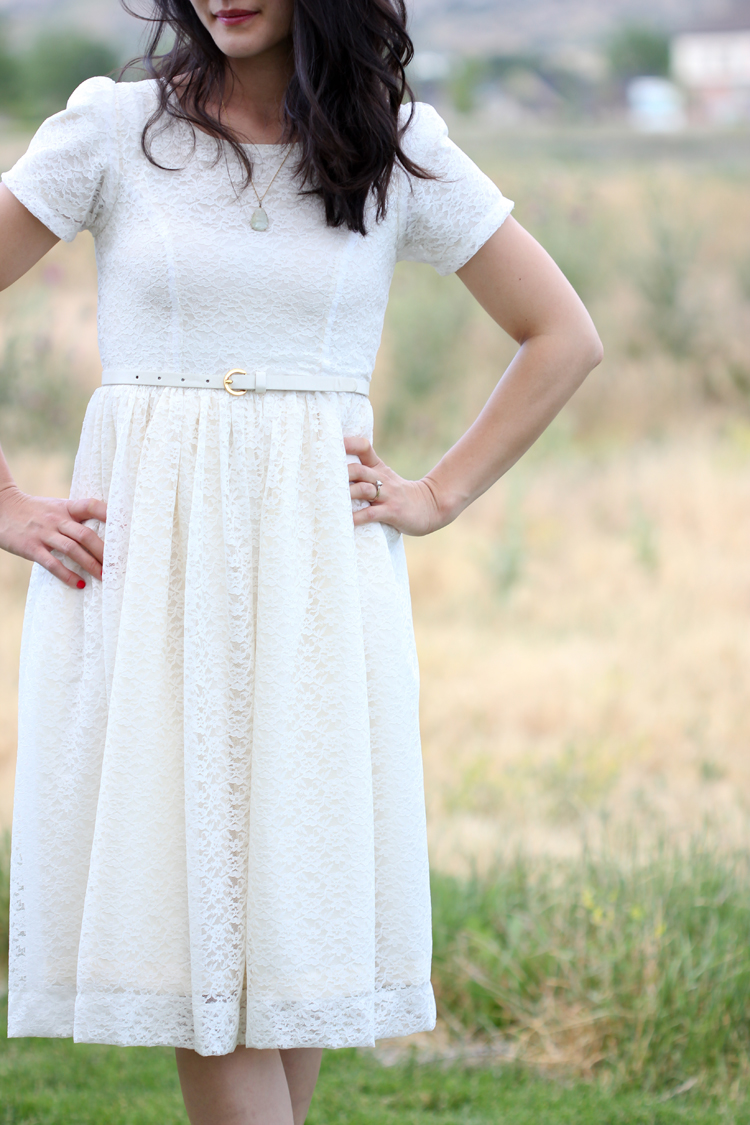 And it was magical! I want to make it a tradition from now on, and share it with my kids. I am part Danish, so it only feels right to learn about and celebrate that part of my heritage.
I was lucky enough to celebrate the summer solstice at A Midsummer Mingle hosted by some wildly talented bloggers. You can read more about it here. Check out the hashtag #amidsummermingle too!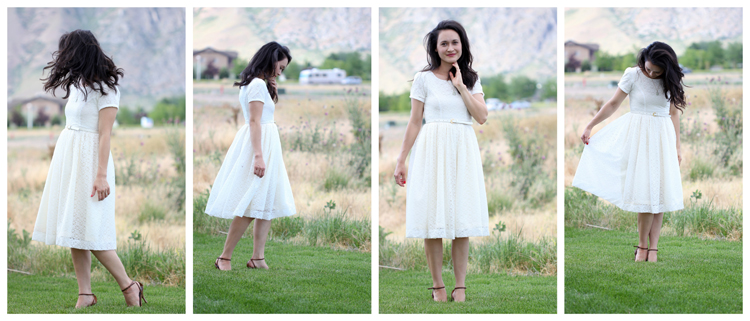 It was a night filled with flower crowns, floral infused dishes, thoughtful and beautiful details at every turn, a maypole dance, and friendly company. It was a delectable fete of creative and inspiring energy. Truly a night to remember!
All who attended wore white, which added to the magic of the evening. It created such an ethereal summery ambiance.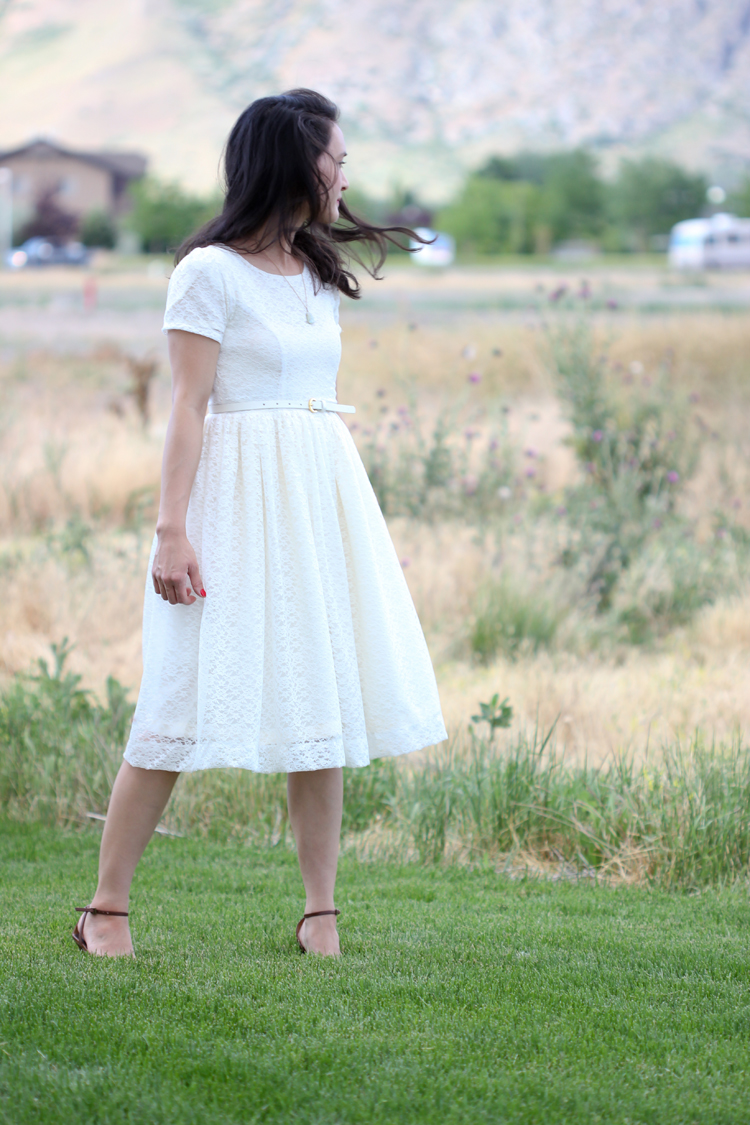 In getting ready for the event, I searched high and low for a white dress but couldn't find one long enough or in my size, etc. etc. What's a seamstress to do? Well, sew a dress of course. 🙂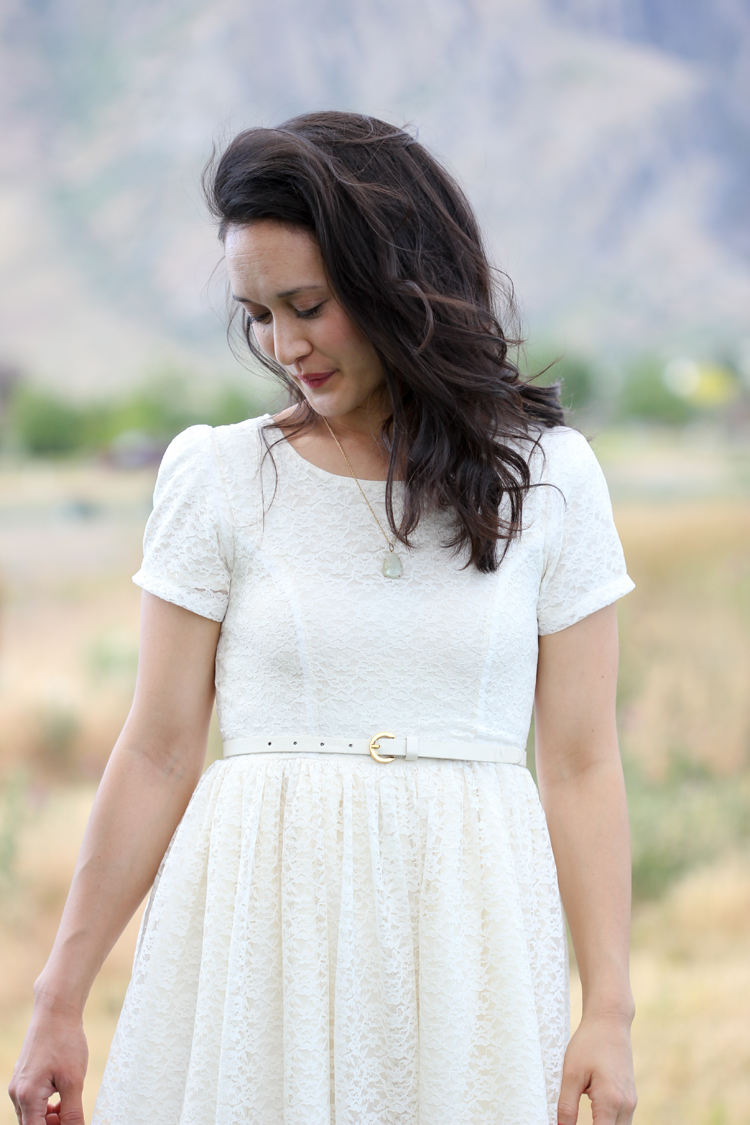 I have a peplum top with princess seams from Forever 21 that I love the fit of. So, I tried pattern rubbing for the first time using THIS technique, to see if I could recreate the bodice and make it into a dress (you can see a work in progress shot on my instagram feed – @deliacreates).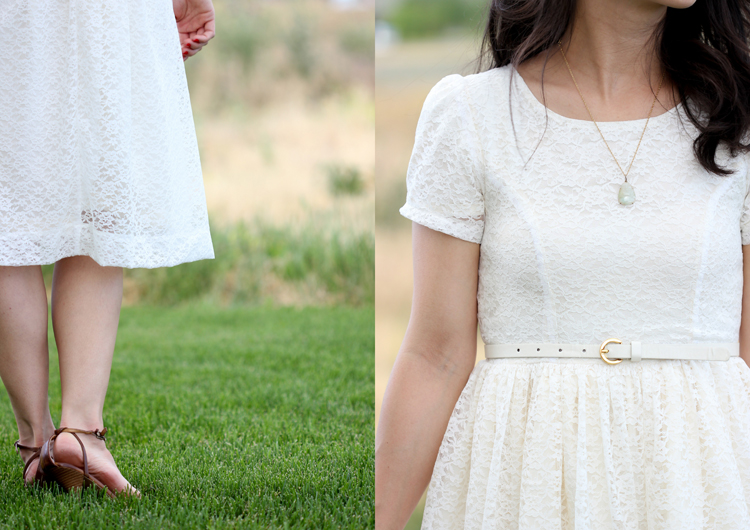 It was such a fun learning experience! I started sewing it the night before, so I didn't have time for a muslin. I just went for it and thankfully it was wearable!
There are still some flaws, like the zipper is too short so getting in and out of the dress each time is…comical 😉 and the bodice is a bit tight. Other than that, I am super pleased with how it turned out. The sleeves were the hardest to copy, so I ended up drafting my own gathered sleeve. It took a couple tries and was more challenging than I anticipated, but it was satisfying to get it all to fit and lay right in the end.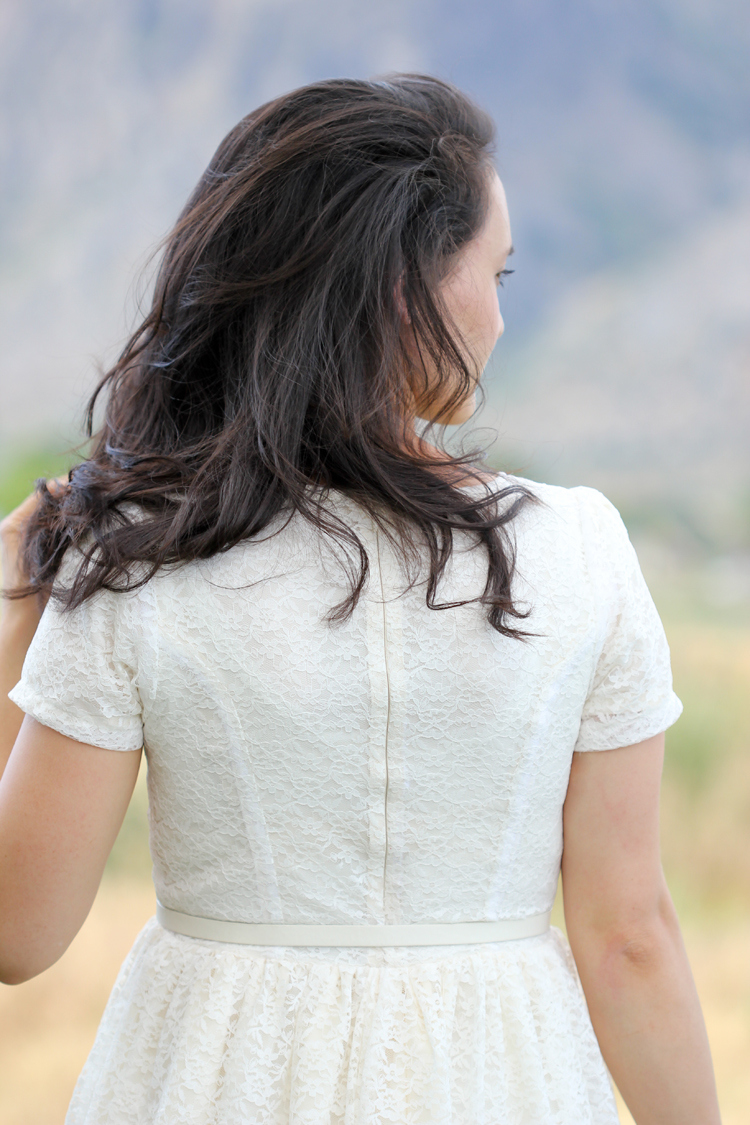 Cream looks more flattering with my skin tone, so instead of white, I used some cream poly lining and lace from Jo-Ann. I am pretty sure it is "craft" lace (still in the fabric section though). Even though it was labeled as "craft" I found it to be a softer and prettier lace than what I found in the special occasion section.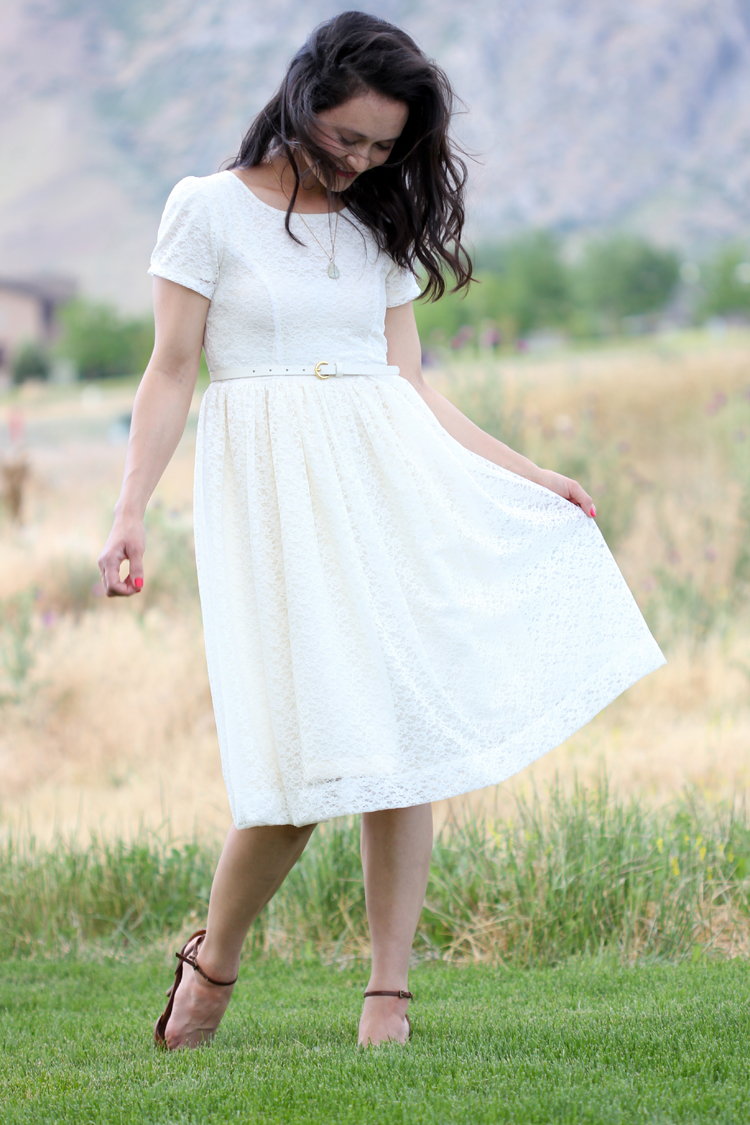 I fully lined the bodice and sleeves, but the lining is only attached at the invisible zipper and the neckline. Then I added simple, gathered lining and lace skirts.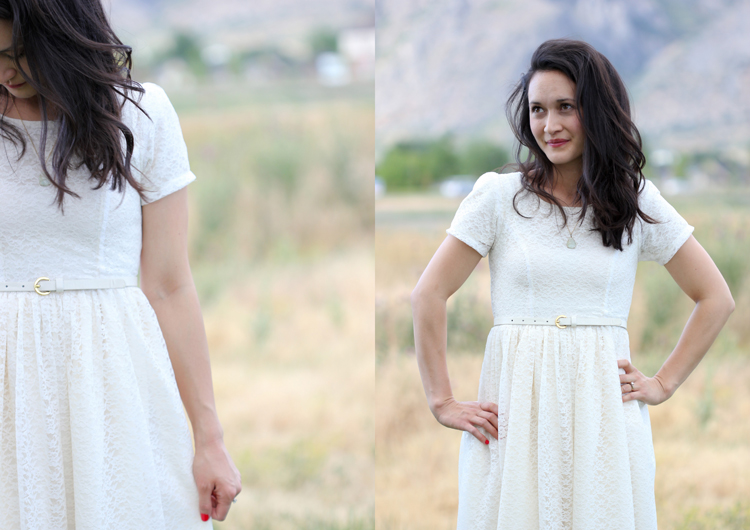 I am seriously thinking about attempting this dress again, but adding some ease to the bodice, narrowing and raising my hem, lowering the back neckline into a V, lengthening the bodice and adding other details. Maybe a circle skirt?
I usually prefer sewing with patterns, but it is kind of an addicting thrill jumping in feet first with a sewing experiment! I know I'll definitely give pattern rubbing another try!