Somebody pinch me. I can't believe I am finally releasing my pencil skirt pattern!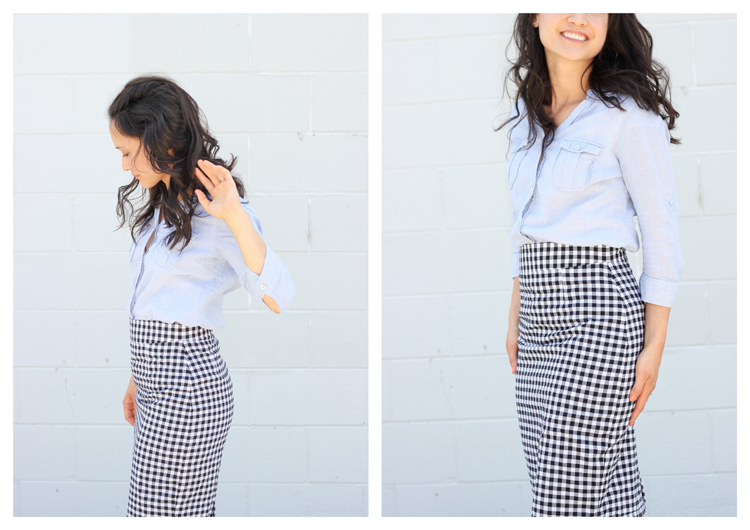 Psst…You can grab it here for just $10:
It's only taken me oh, 9 months to finish it from the time that I said I would start; and it was 6 months before that when I conceived the idea. But I think, worthwhile things take time to incubate. 😉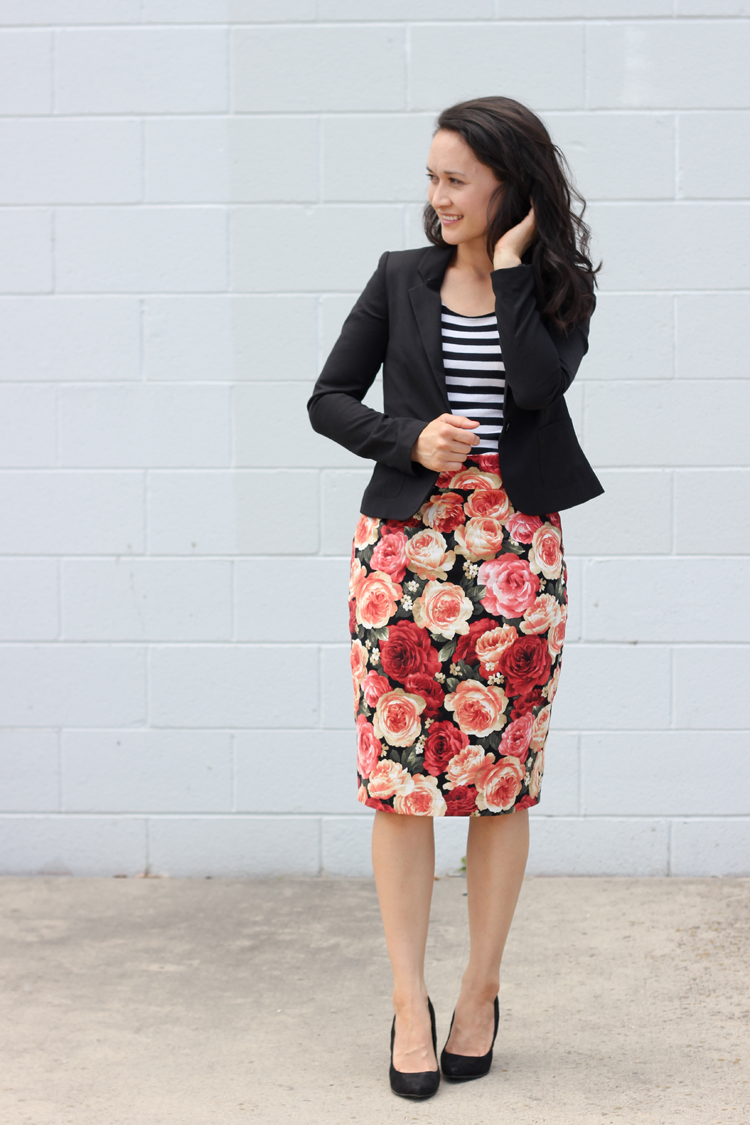 Let's talk pencils, shall we?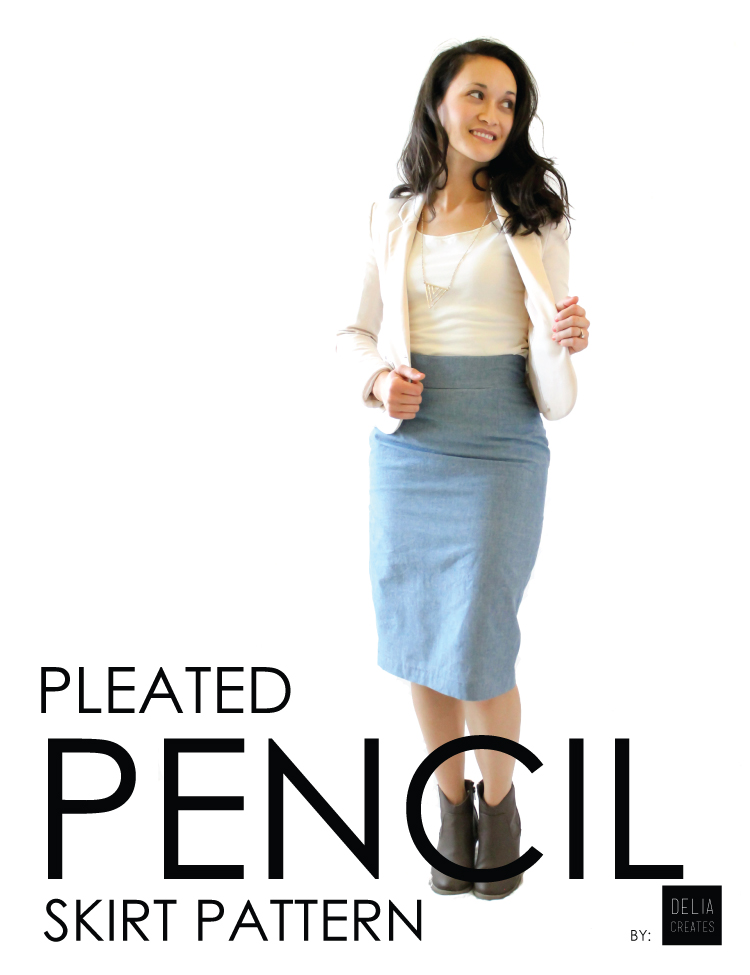 Named for the closed kick pleat it sports in the back. This high-waisted, knee length pencil skirt gently hugs the hips, slightly forgives the waist, and tapers in at the knees to create a flattering yet modest silhouette.
It zips up at the side with an invisible zipper and is fully lined, giving you a professional looking finished skirt.
SIZING:
The size range is Womens 2 to 18. Not all sizing charts are the same though, so double check your measurements below.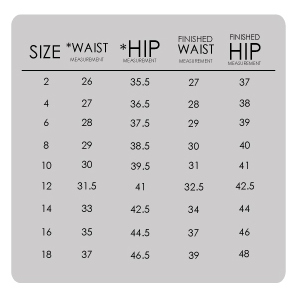 Your size is determined by your waist and hip measurements (they are starred). The finished skirt measurements are just for your reference. If you are in between sizes, no problem! I teach you how to blend your measurements to get a skirt that fits you just right.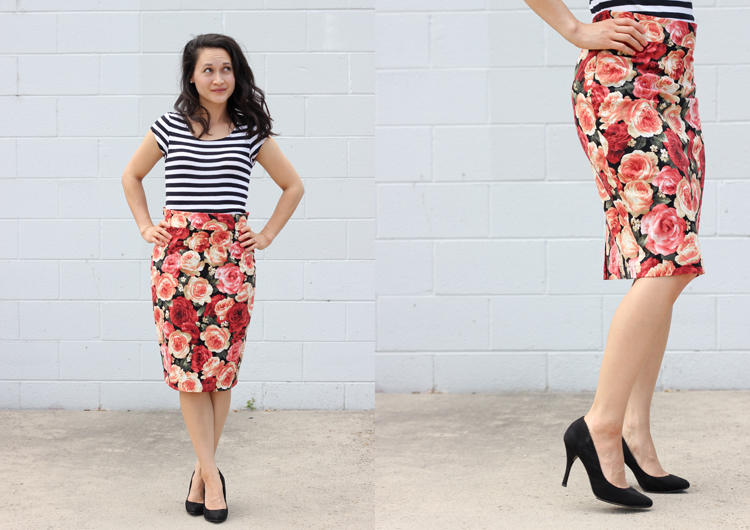 MATERIALS:
I grabbed this from the pattern so you can see what kind of fabric you'll need and how much: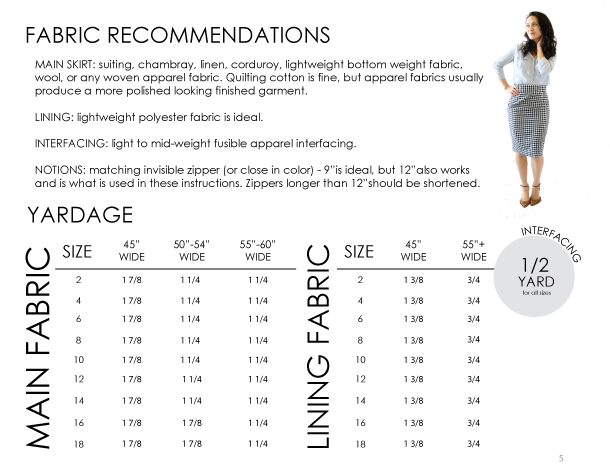 The pattern uses both illustrations and full color photos throughout the instruction portion to help make each step as clear as possible.

It covers how to sew a kick pleat, how to sew darts, how to install an invisible zipper with lining, and how to sew a blind hem.
When you're done, you will have a beautiful skirt from the inside out.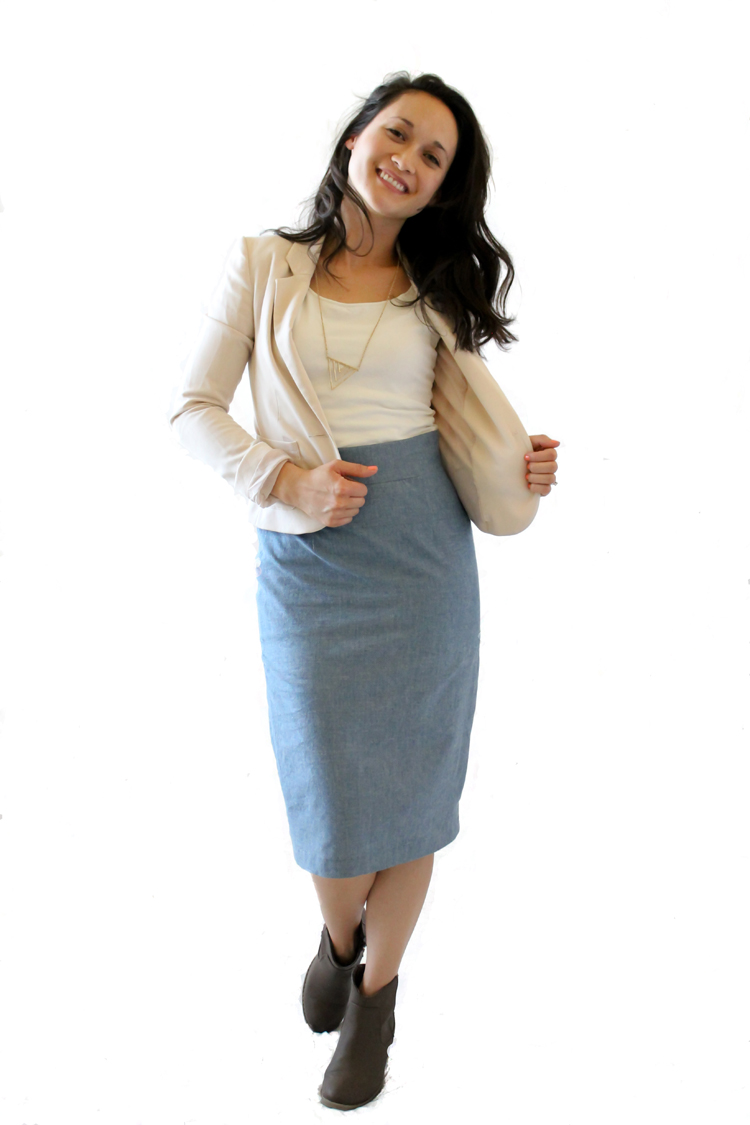 It's a great basic skirt that you can dress up or dress down, simply with fabric choice!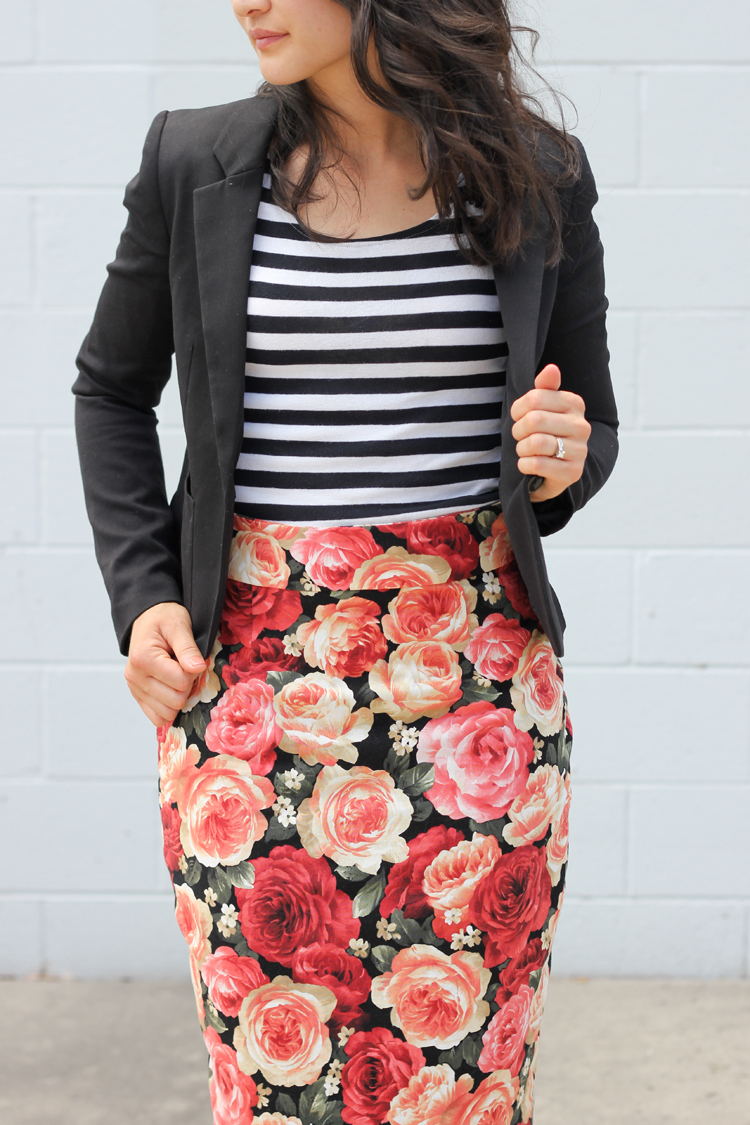 SKILL LEVEL: Adventurous Beginner/Intermediate
Despite labeling it Intermediate, I truly believe that if you have some limited apparel sewing experience but attack this pattern with careful reading, a hopeful attitude, and maybe some "draft" fabric for your first attempt, you can sew this as a semi-beginner.
I poured a lot of time and attention into the pattern instruction portion, in hopes that it will teach you what you need to know to successfully sew this skirt, regardless of skill level.
TIME COMMITMENT: 3+ hours or a weekend project.
This depends on your skill level, of course. An adventurous beginner should plan to take a few days or an entire uninterrupted day to work through the pattern. An intermediate+ sewing level can probably complete this project in an afternoon.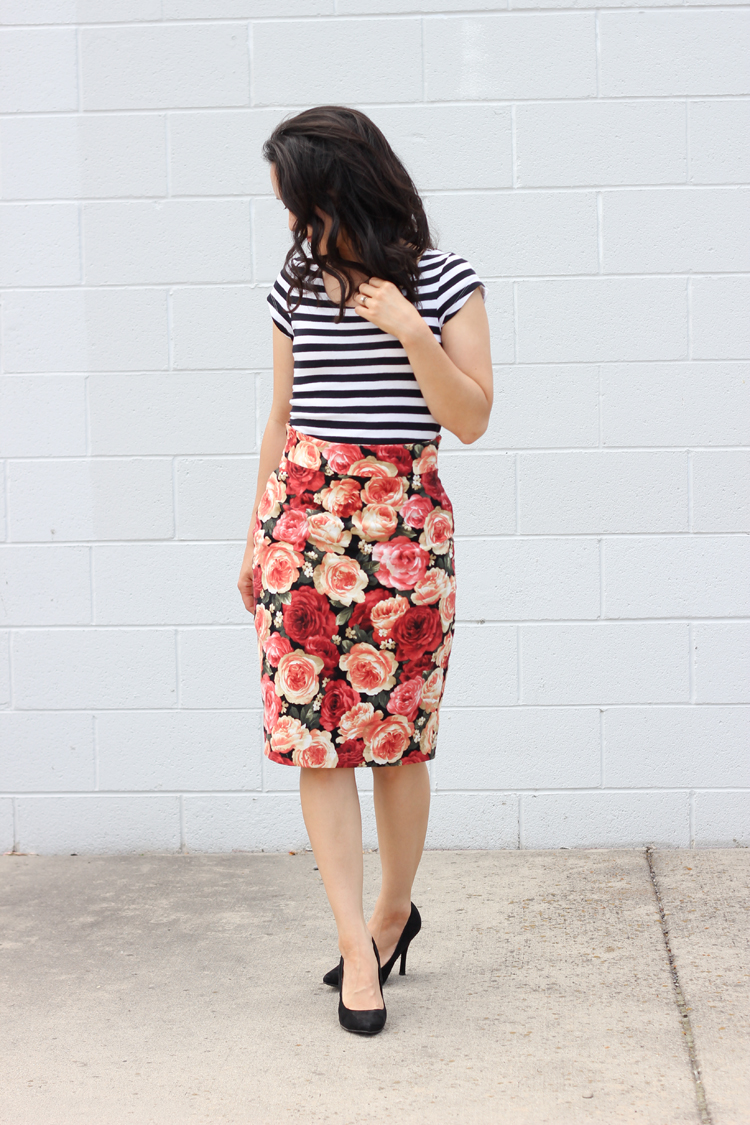 I didn't add extra variations to the pattern, but I have some fun free pattern hacks planned for this skirt in the coming months. So, stay tuned for that! EDITED TO ADD: The Pleated Pencil Skirt Re-Mix Tour full round up is complete! Check it out HERE.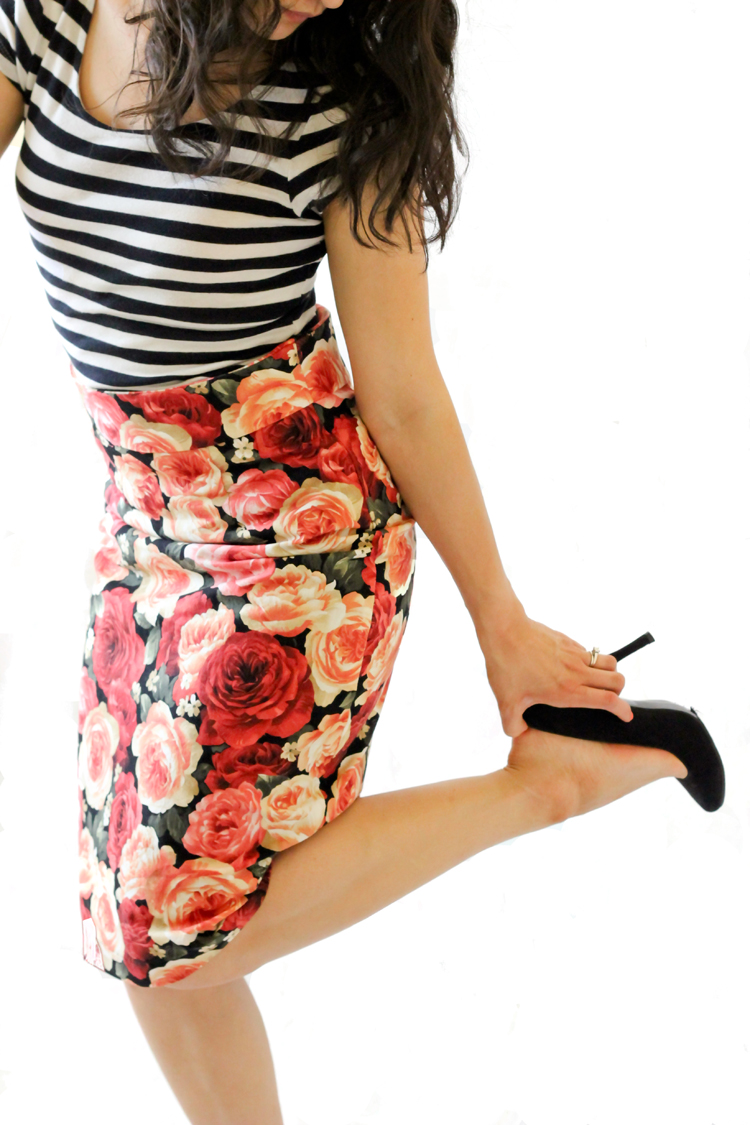 To play along, you'll have to snag the pattern first.  Maybe sew some basic pencils while you wait? 😉
COST: Click on the Add to Cart button to purchase the pattern for $10:

It's a PDF pattern you purchase through E-junkie using Pay Pal. Once you complete your purchase, you will receive an email from E-junkie (check your spam folder if you don't get it right away). In that email will be a download link where you can access and download the pattern to your computer.
(If Pay Pal is not your thing, you can buy it using other payment methods HERE on Etsy.)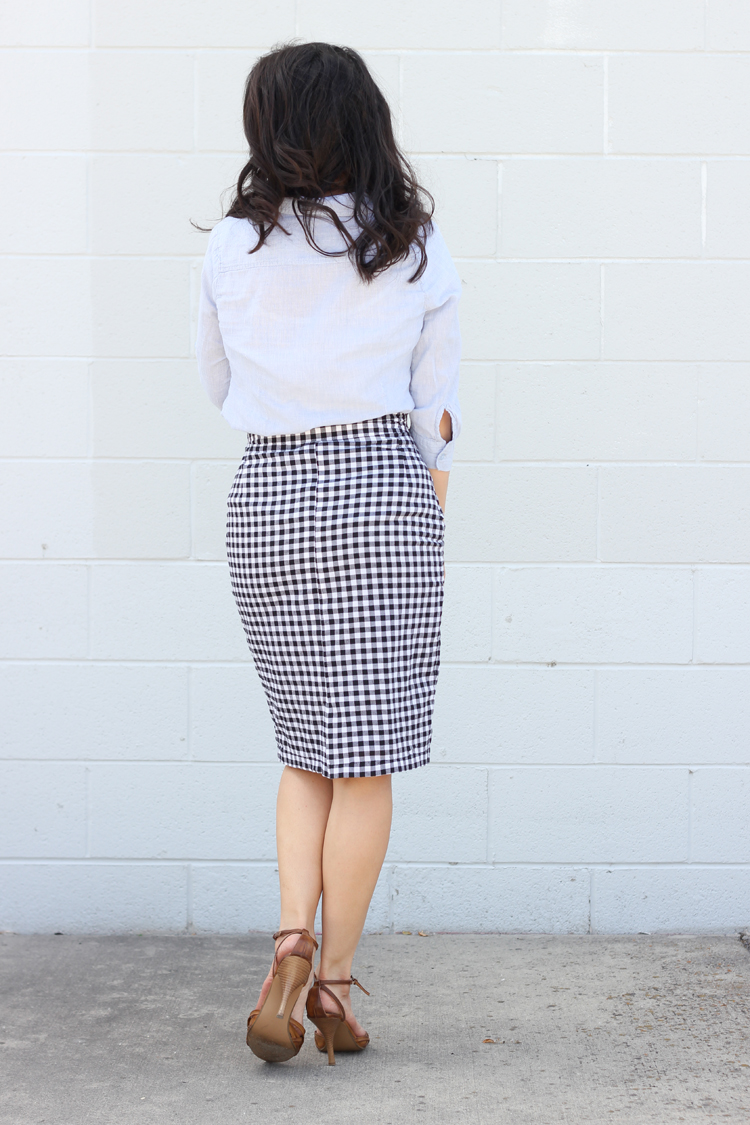 When you sew one up, add a picture of your new skirt to the flickr pool. Or tag your photos on social media with #pleatedpencilskirt and then tag me @deliacreates!
I can't wait to see what you sew up!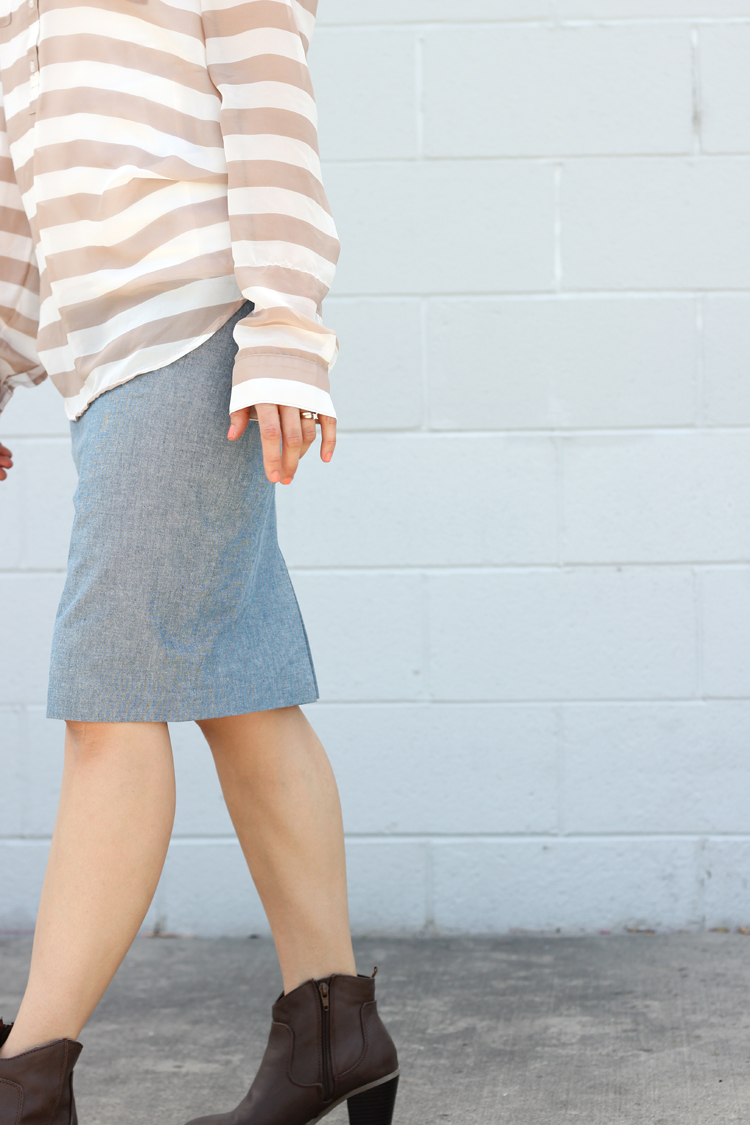 Happy Sewing!
Sources: Blue Chambray from
LiMa Sews
, Gingham – a woven cotton from Red Tag Apparel section at
Jo-Ann
, Floral – "Rose Garden" from Legacy Studio, quilter's cotton from Jo-Ann (proof that you can make quilter's cotton work IF you find the right print! ;)).