The Pleated Pencil Skirt Re-Mix Tour is complete!
Five other bloggers and I have mixed and mashed my pencil skirt pattern into nine different versions. Check them out…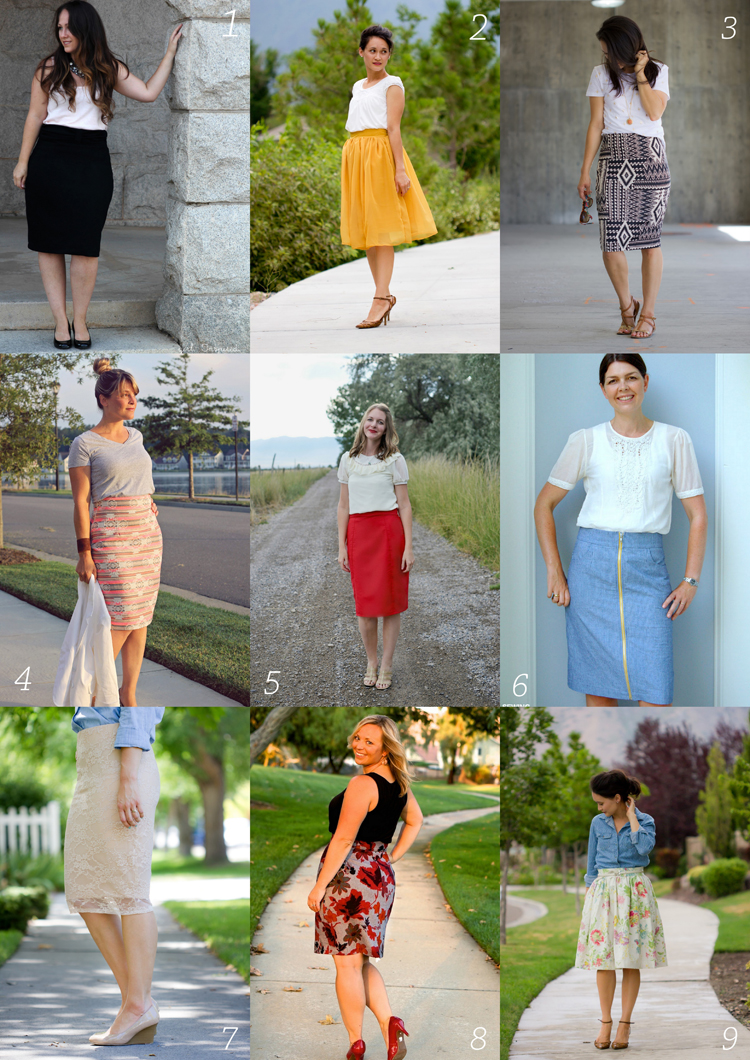 Click on each link to go to the full pattern re-mix tutorial:
1.
Ruched Waistband | Girl.Inspired
 2.
Chiffon Gathered Skirt from | Delia Creates
3.
Knit Pencil | Delia Creates
4.
How to sew a pencil skirt with a tummy control panel| The Sewing Rabbit
5.
 Seamed Skirt | A Lemon Squeezy Home
6.
Exposed Zipper + Pockets | Sewing Like Mad
7.
Lace Knit Pencil | Delia Creates
8.
Lace Kick Pleat | Caila Made
9.
Basic Gathered Skirt | Delia Creates
I want to give a  HUGE thank you to these bloggers who have created some really fun versions of my pencil skirt!
Some of them have mentioned having another re-mix up their sleeves and I know that I will too. I will update this list as those new re-mixes get shared.
Also, check out reviews from the stunning Katy and the lovely Lauren.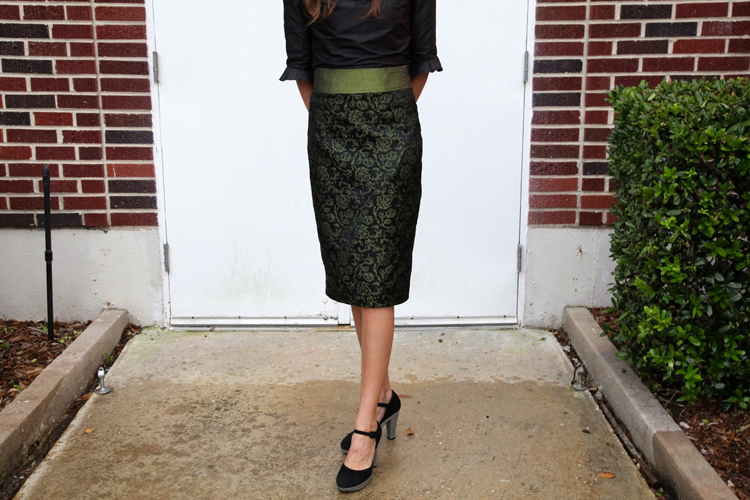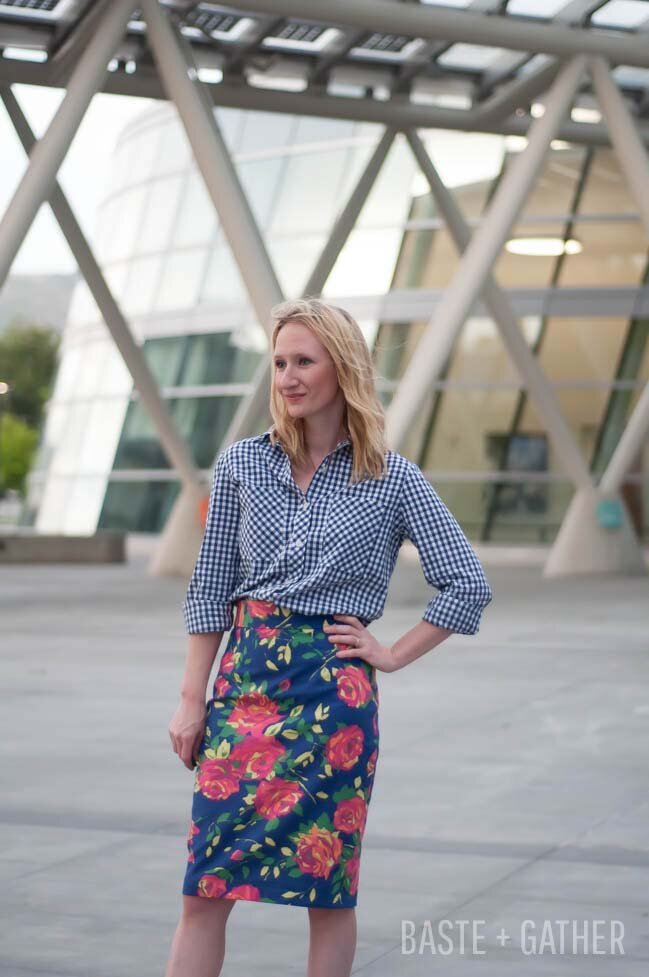 See Katy's review HERE and Lauren's review HERE.
Update: I also have more variations: this Copper Vegan Leather Pencil Skirt and two more knit pencil skirts.
A big thank you to them as well for sewing up my pattern and sharing their thoughts on their blogs.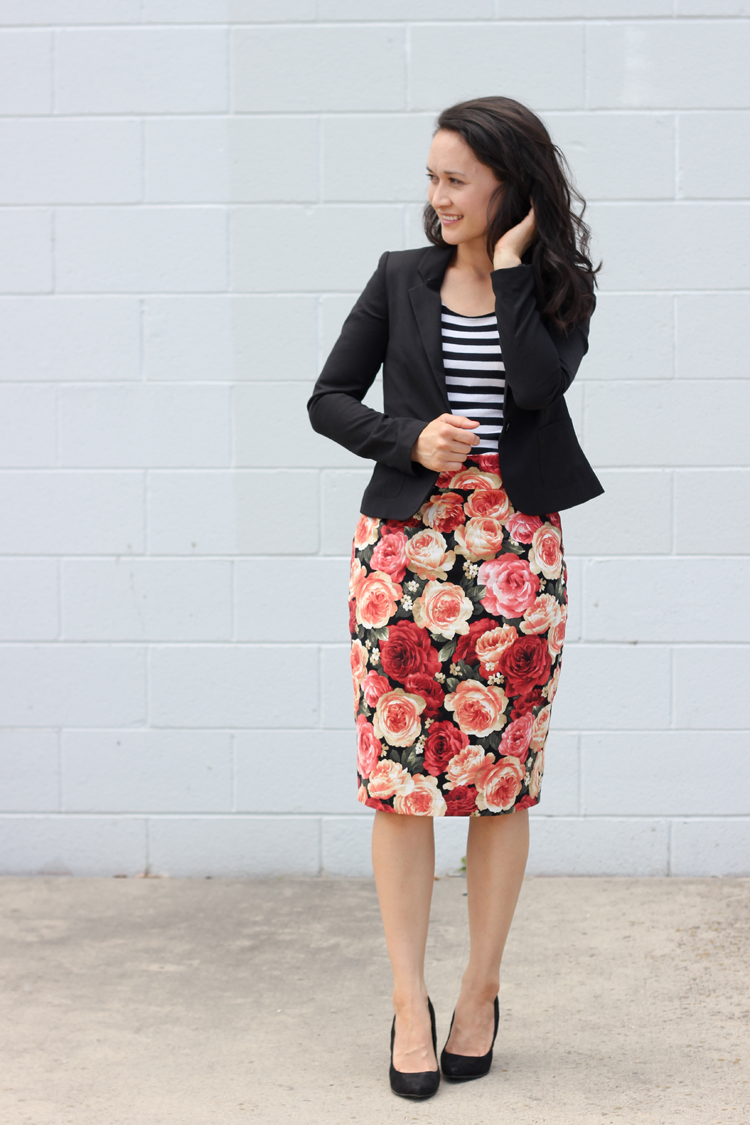 If you would like to purchase the Pleated Pencil Skirt Pattern you can do so HERE.
I hope you all have a splendid weekend.
Happy Sewing!