Today's Pleated Pencil Skirt Pattern Re-Mix is a lace variation of the knit pencil re-mix I shared at the beginning of the tour.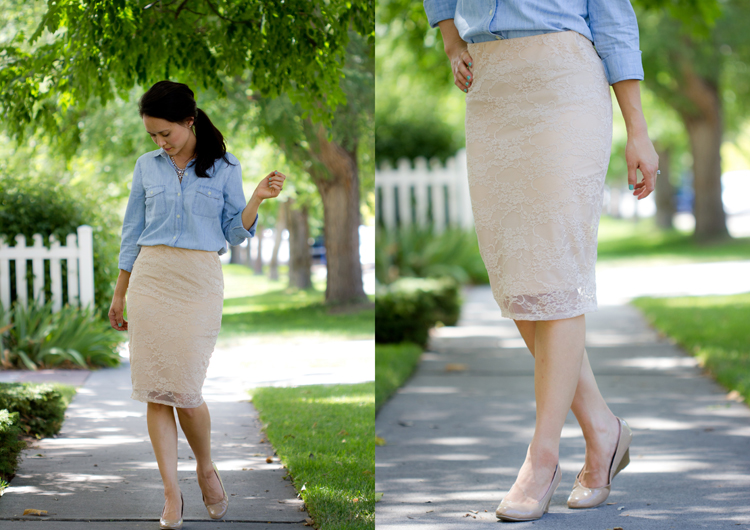 Everything is a prettier with a little lace I always say…okay I never say, but should really start. Because it is!
The process is almost exactly the same as the knit version but with a few changes.
First, what stays the same is the yardage, sewing supplies, and elastic.
Now, for what changes:
Instead of just a 3/4 yard of knit fabric, you will need 3/4 yard of lace knit fabric and 3/4 yard of a matching or contrasting medium to heavy weight knit fabric to use as a liner. You can find lace knit at Jo-Ann sometimes and I have seen it Hobby Lobby. Girl Charlee also carries it in their specialty fabrics section HERE. Do not get lace fabric that doesn't stretch. It must be a knit lace.
You can use most any of mid to heavy weight knit for the liner skirt. The slicker knits with polyester, nylon, or spandex in them work best. I chose to use a tricot nylon knit from Girl Charlee.  It is almost like shape wear knit with a really tight stretch and recovery. (It would be the perfect knit to use for Jessica's tummy control panel version!) If you use this fabric, I advise cutting only 1/2 inch from the pencil skirt pattern or maybe even consider cutting your skirt exactly to the original pattern. It is quite tight and form fitting without any help. For your reference, the skirt that is pictured was cut with 1/2 inch removed from the pattern, and it still feels a bit tight and harder to walk in for my taste. If this is confusing, read the knit tutorial first and you'll understand.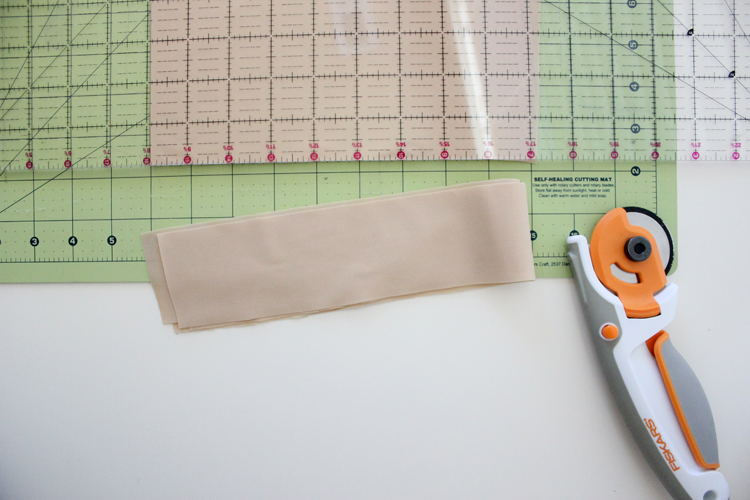 1. Cut your lace fabric the same way as the knit version, 26 inches long, and then cut the liner knit the same way but to 24 inches in length. (if using tricot nylon knit, remember to be conservative with slimming down the pattern – see above)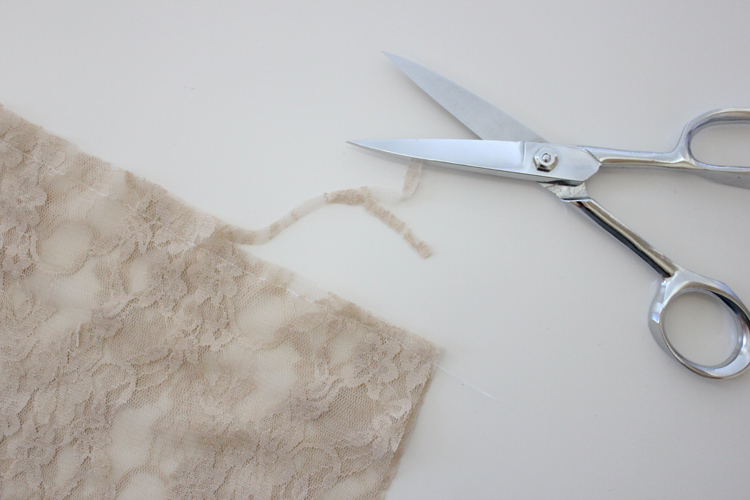 2. Sew lace and liner skirts up the sides separately. Take care to sew the lace knit slowly and with a lengthened stitch, as it is more fragile than regular knit fabric. You may also want to trim down your seam allowance instead of finishing it with an overlock stitch since the overlock stitch will show through. Knit fabric doesn't fray, so leaving the seam raw is fine.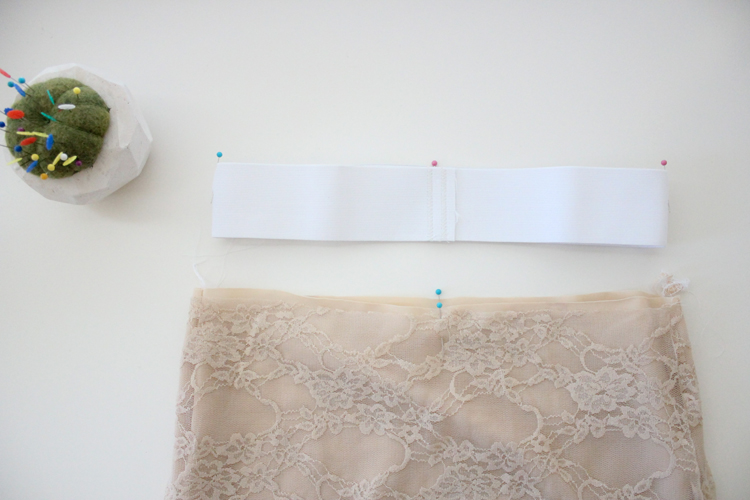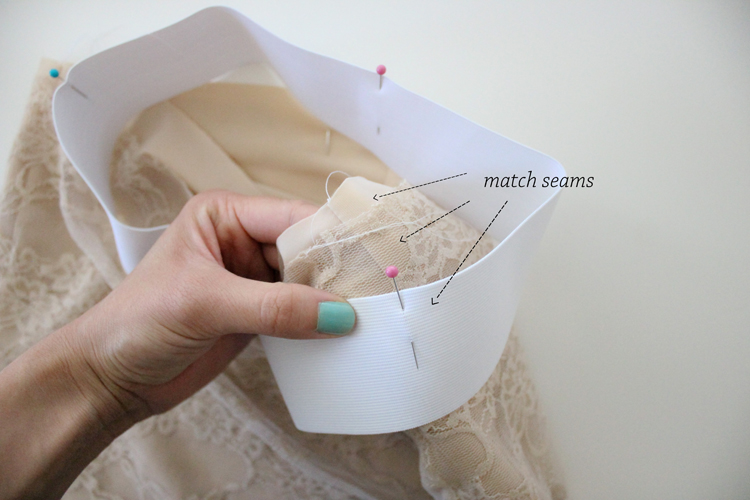 3. Slide the lace skirt over the liner skirt, lining up seams and sew the elastic on in the same way as the knit version. Remember to stitch in the ditch to secure your elastic and to help keep your skirts in line with each other.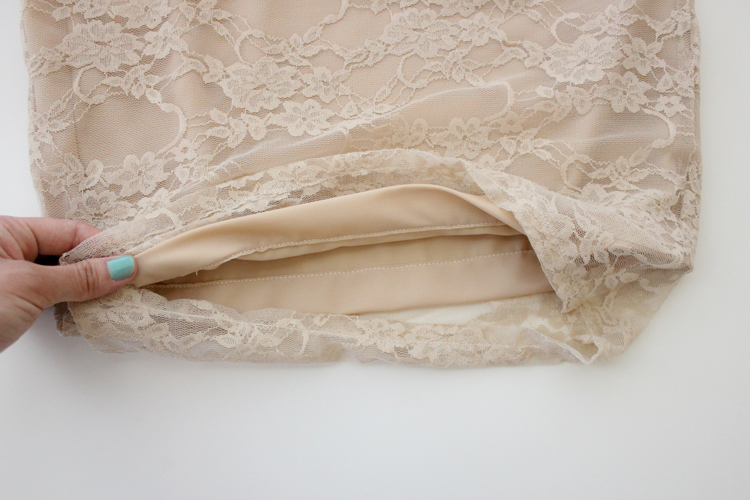 4. Hem each skirt separately with your preferred stretch stitch. Hem your liner skirt as normal. Make your hem on the lace skirt about half as narrow, so that it hangs that much lower than the liner and creates a little peek a boo of lace detail at the knees.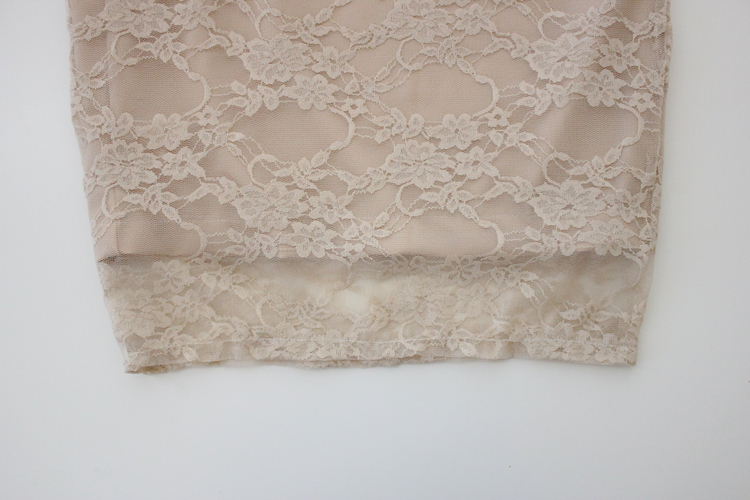 That's it!
Pair it with a graphic tee, a blouse or a chambray shirt and you're good to go!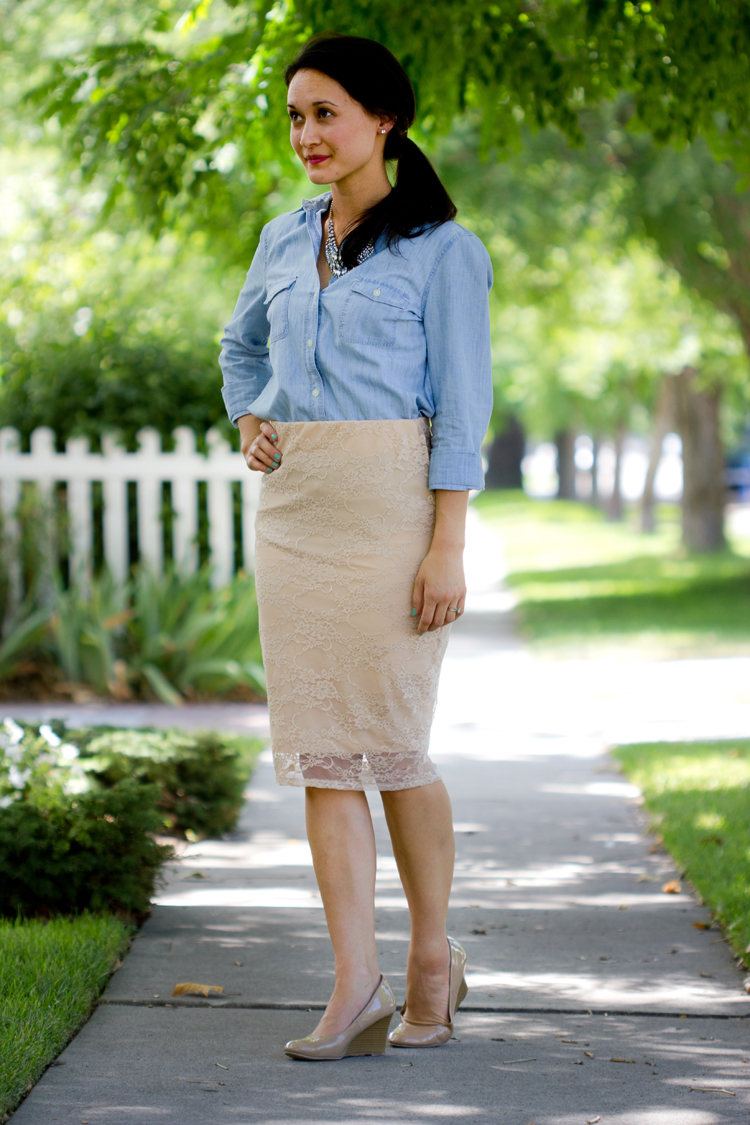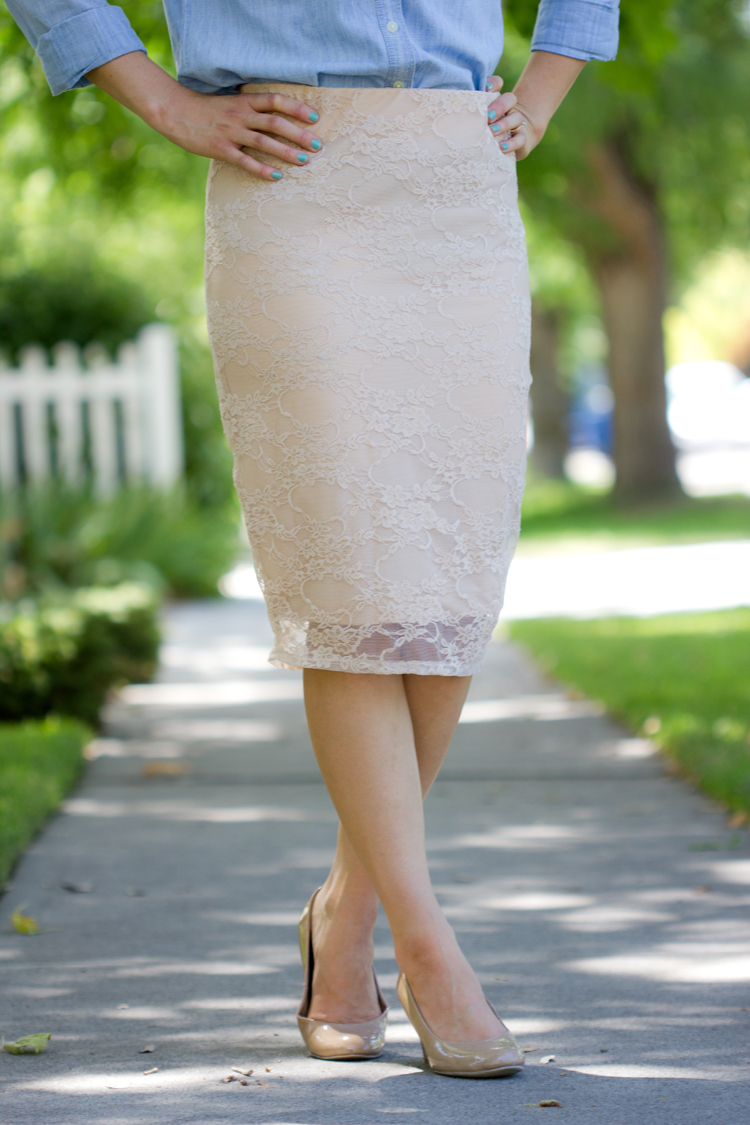 Sources: lace knit fabric c/o Girl Charlee
Chambray shirt  – Old Navy || Necklace – Macy's || Nude Wedge Heels – Payless Shoes