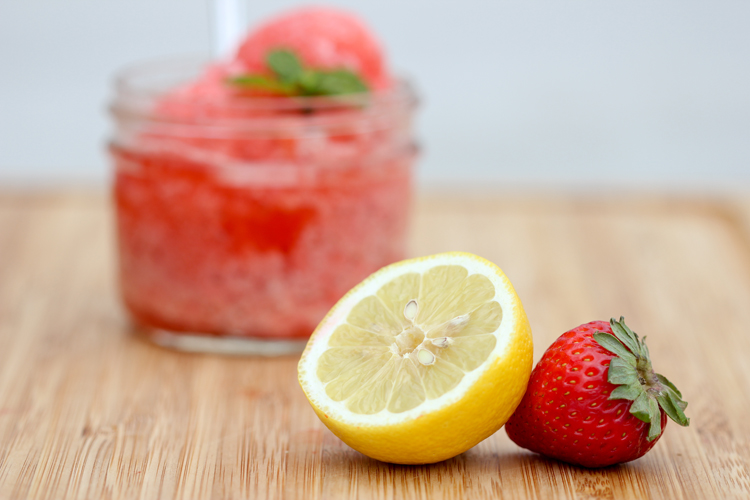 It's lemon, it's strawberry, it's…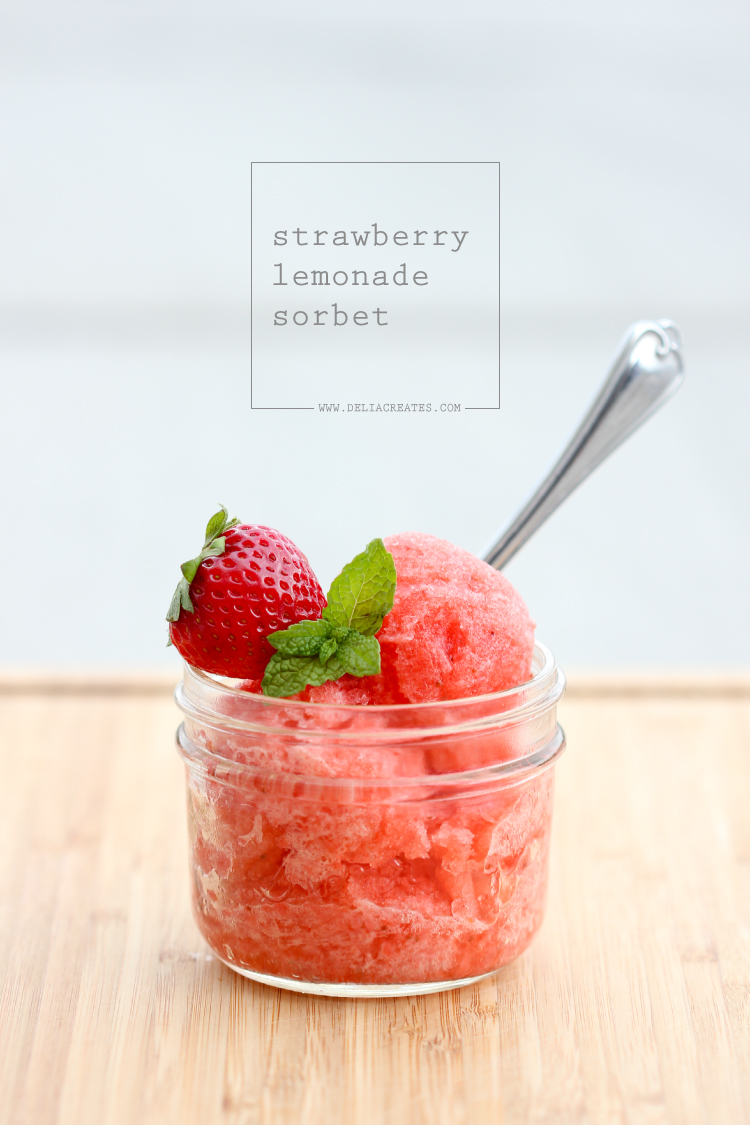 Strawberry Lemonade Sorbet!
It's also vegan, allergy friendly, light, refreshing, and full of summer flavor.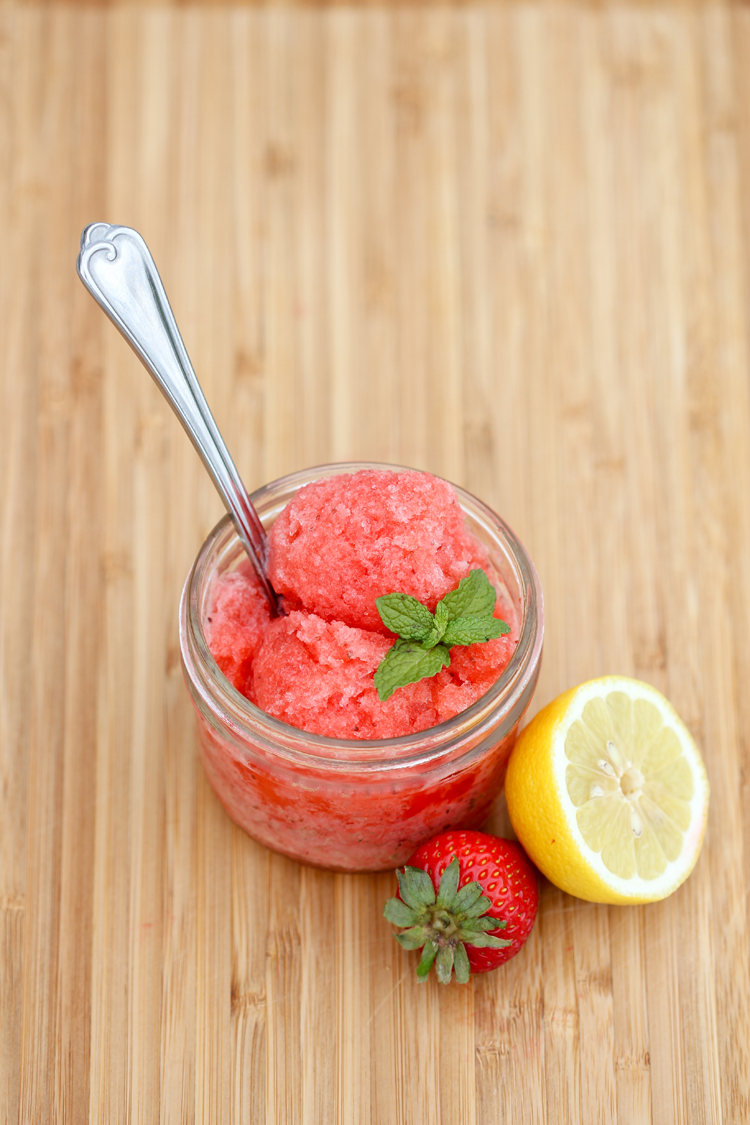 I made a batch hoping it would yield a couple of nights worth of desserts but we downed it in one night!
It is SO yum!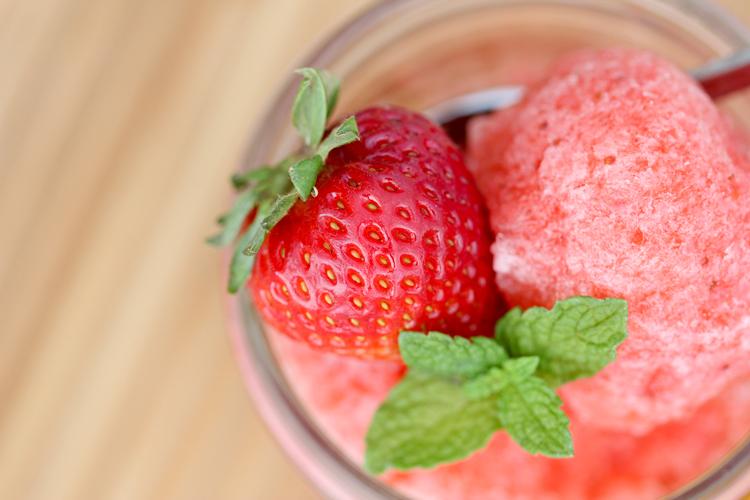 It has more of a slushie consistency than a smooth one like full fruit sorbets have, which is kind of fun. 🙂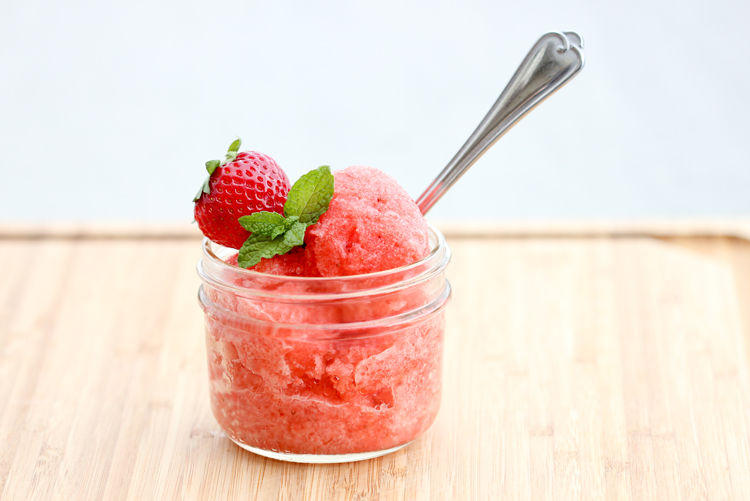 Oh yes…and it's also only THREE ingredients!
Which makes it easy, peasy lemon squeezy. (punny right?) 😉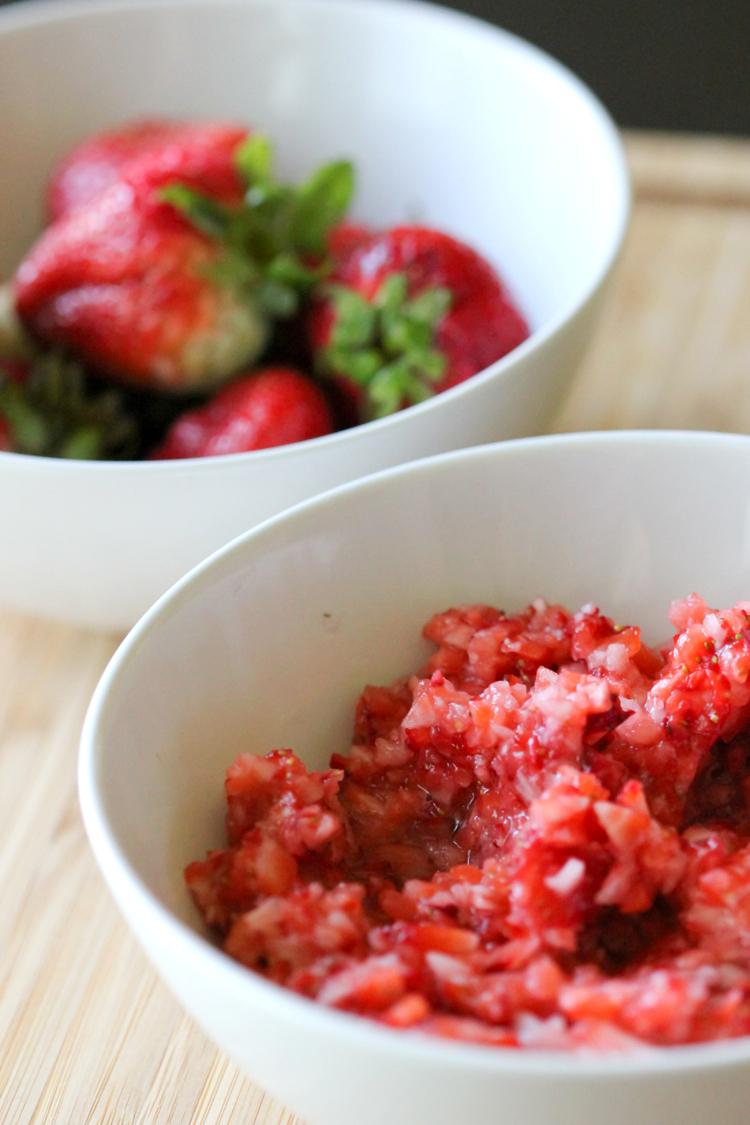 Ready for the recipe?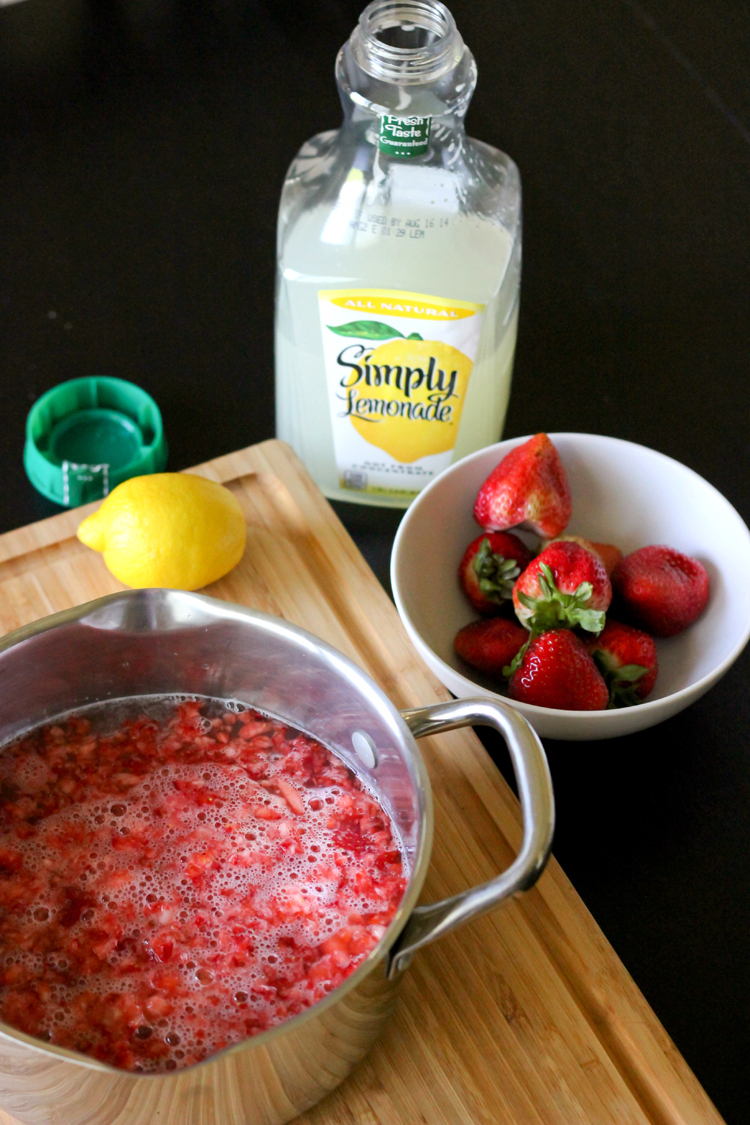 STRAWBERRY LEMONADE SORBET
Yields about 1 quart
3 1/2 cups of prepared lemonade* 1/2 pint of strawberries, mashed or pureed Juice of one lemon
*If you do not have prepared lemonade, you can make your own with 3 1/2 cups of water, juice of 6-7 lemons and about 1 cup of sugar.
STEP ONE: Mash or puree strawberries in a food processor or blender.
STEP TWO: Add lemonade and strawberries to a medium sized saucepan. Bring to a boil, and then reduce heat and simmer for about 4-5 minutes, stirring occasionally. This brings out the natural pectin in the strawberries, which helps create a nice texture and flavor.
STEP THREE: Allow mixture to cool.  Add the juice of one lemon*. Transfer to a non-reactive pan (stainless steel or glass works well). Cover and freeze until frozen or almost frozen . About 4+ hours or overnight.
*You may reduce the recipe to include half a lemon or skip this ingredient if you prefer a less tart sorbet.
STEP FOUR: Remove from freezer. Let thaw a bit and then break up the contents of the pan into chunks with a butter knife. Blend or puree the frozen mixture and return to pan. Cover and re-freeze. About 2+ hours.
STEP FIVE: Scoop and serve.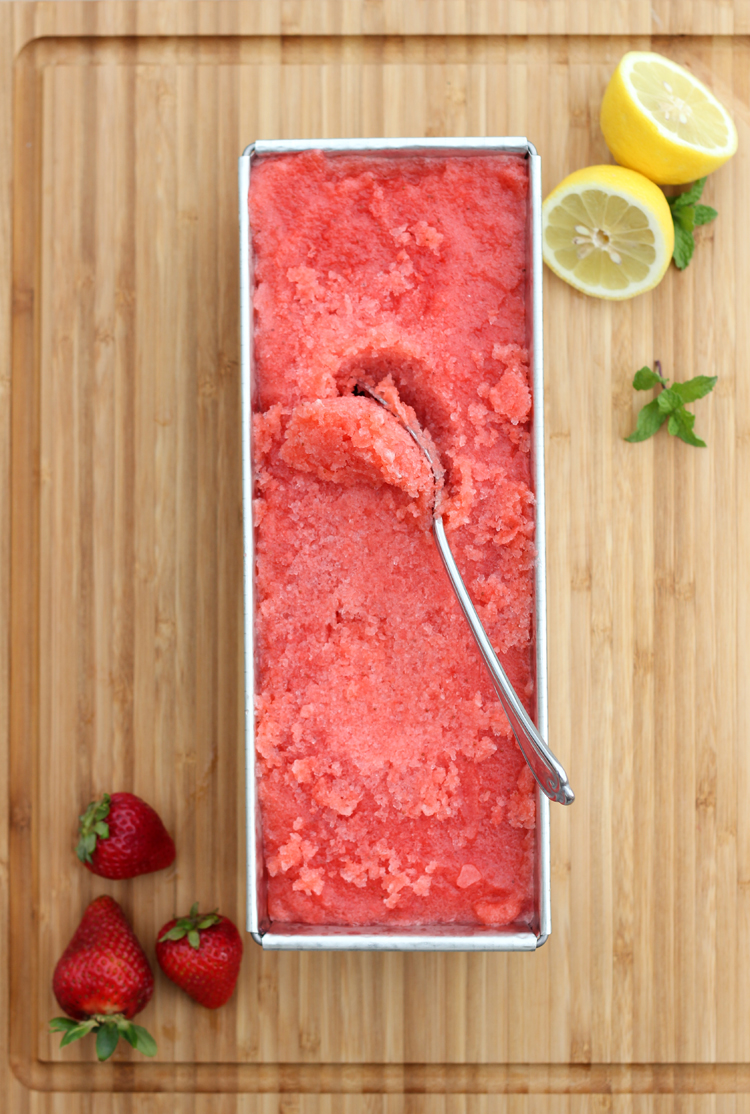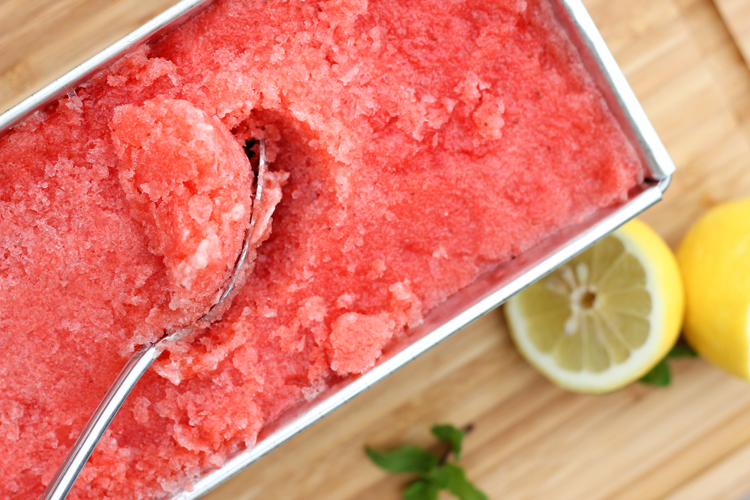 It will last in the freezer for about one month…if you're worried it will even last that long. 😉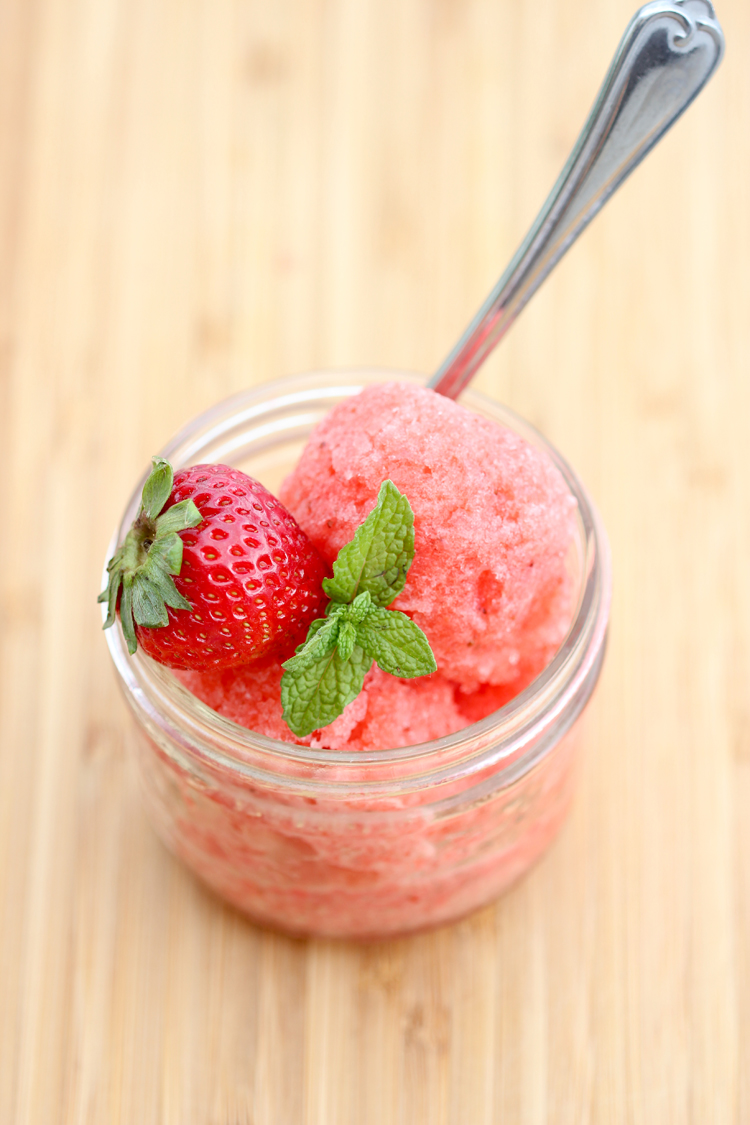 Want more refreshing summer treat recipes?
Check out Four Citrus Lemonade, Fresh Fruit Strawberry Cremosa, or Mint Ice Cocoa.