Something I don't talk about often on the blog, is that my parents are Deaf.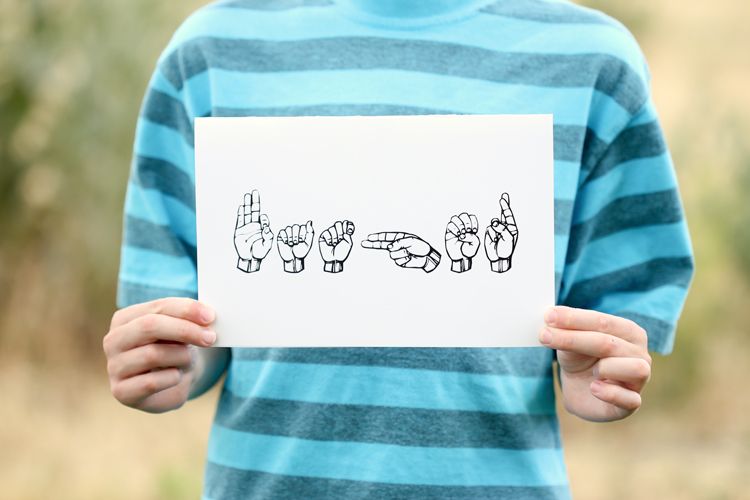 I found this awesome, free American Sign Language alphabet font HERE while making a card for my dad and ended up coming up with a few versions.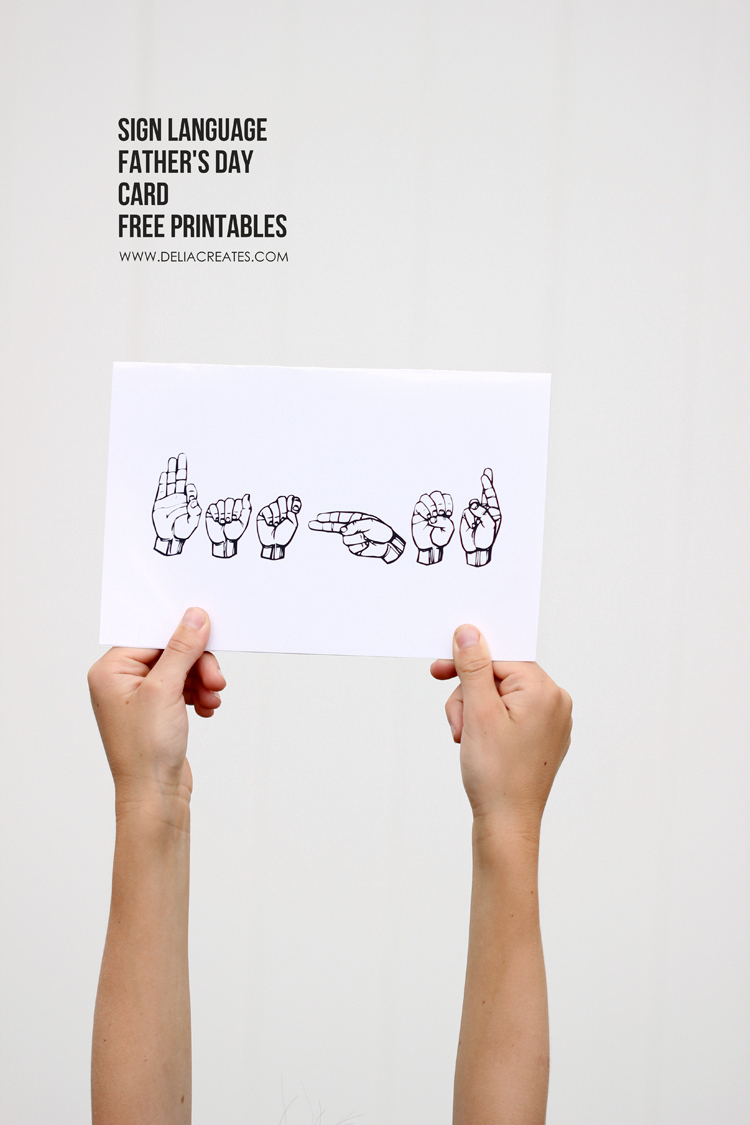 They are very simple and minimalist, which is probably no surprise if you are a regular reader. I also made them black and white  so they are easy to print and are suitable for any color paper.
And I don't believe you have to be deaf or be associated with someone who is deaf to appreciate them. The font is so cool and graphic and universally appealing. (imo… ;))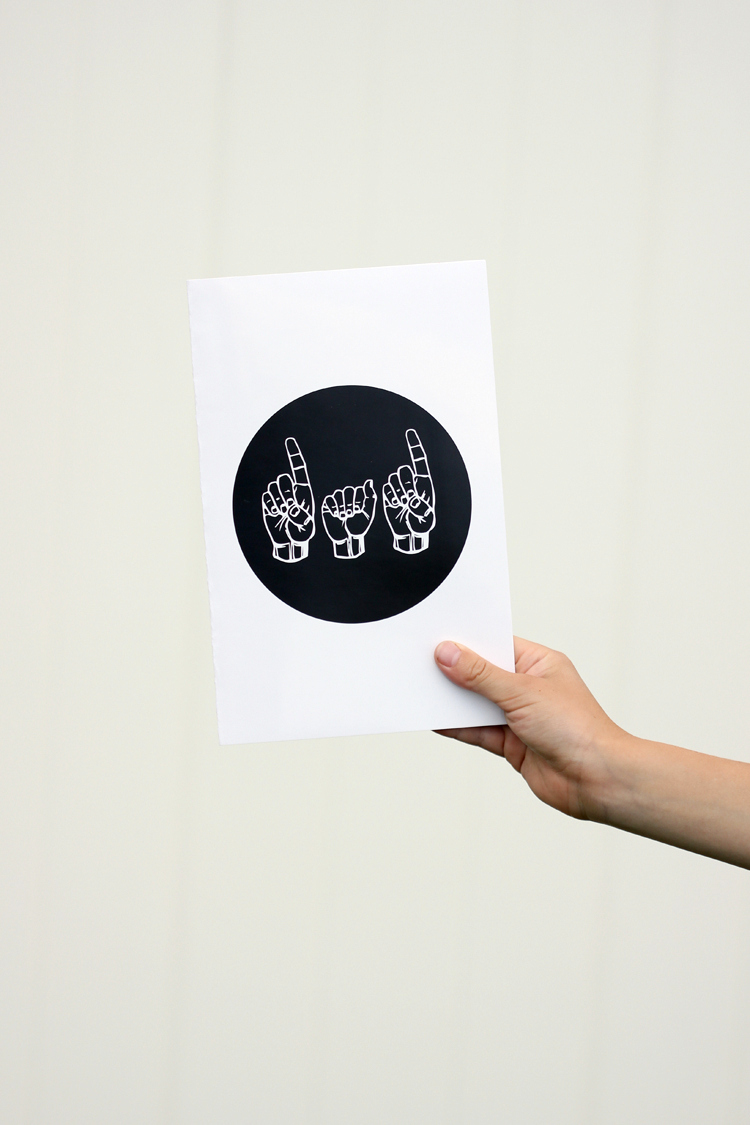 As for printing the cards…
I prefer to take my files to a print shop, like Staples, FedEx, or The UPS Store. I ask for the high gloss card stock and have them print it up for me. It makes for a waaay nicer card that looks and feels more professional.
Can't get to a print shop before Sunday? You can also just as easily print them on card stock at home like I did with this kraft paper version.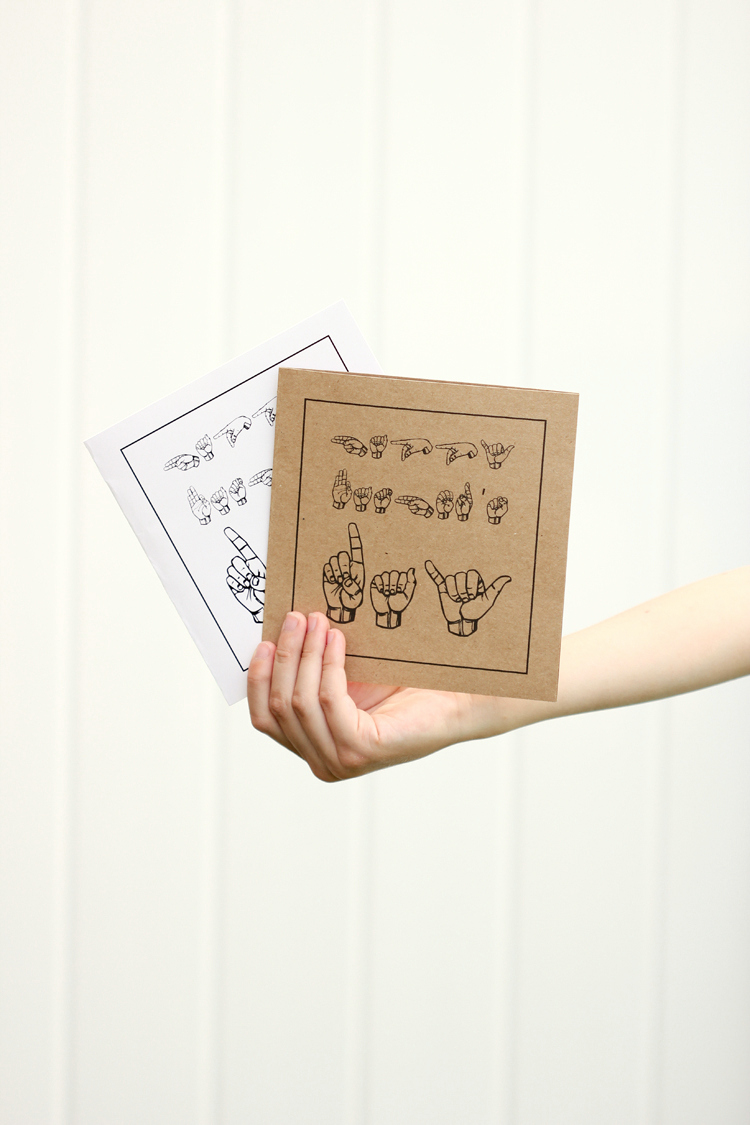 All the downloads print on 8.5 x 11″ sized paper, but I cut these down to a square shape.
It's a bit harder to find an envelope for the square cards, but if you leave them at full size, all of the cards fit perfectly into 5 3/4 x 8 3/4 inch envelopes by Ampad, like the ones I used for THESE cards and our Christmas cards HERE. (I buy mine from Walmart, on the stationary aisle. )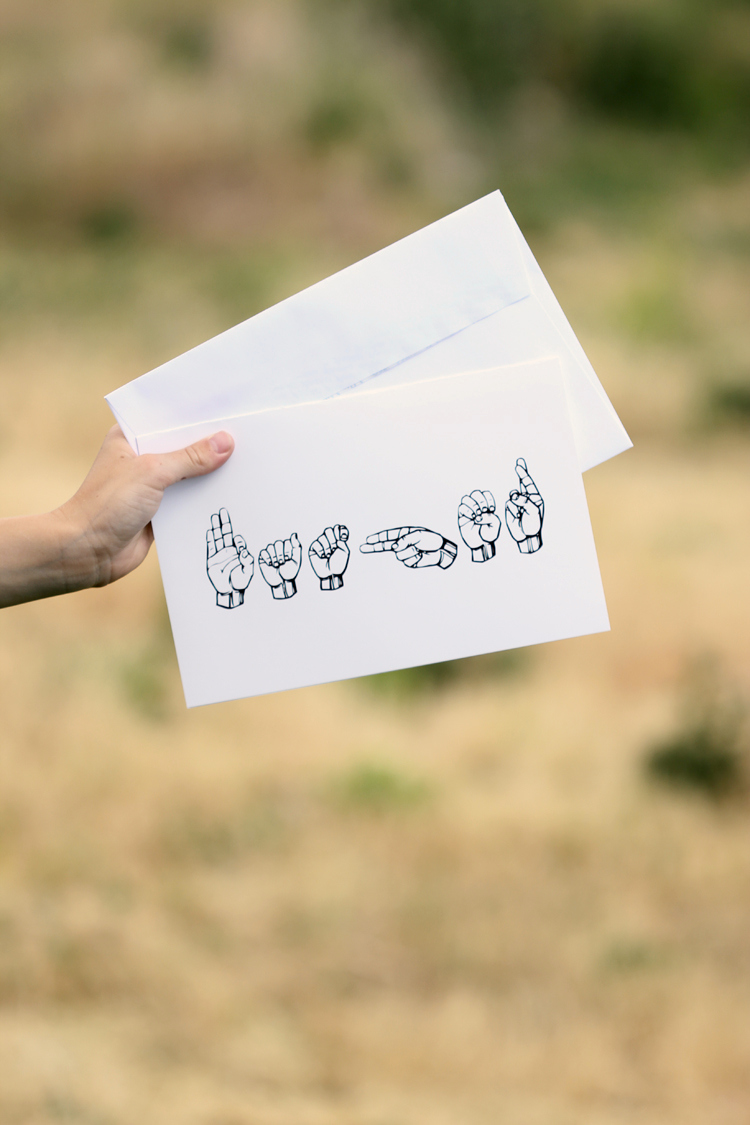 If you are curious what they all say. The one above spells out "Father."
The one below says "Happy Father's Day."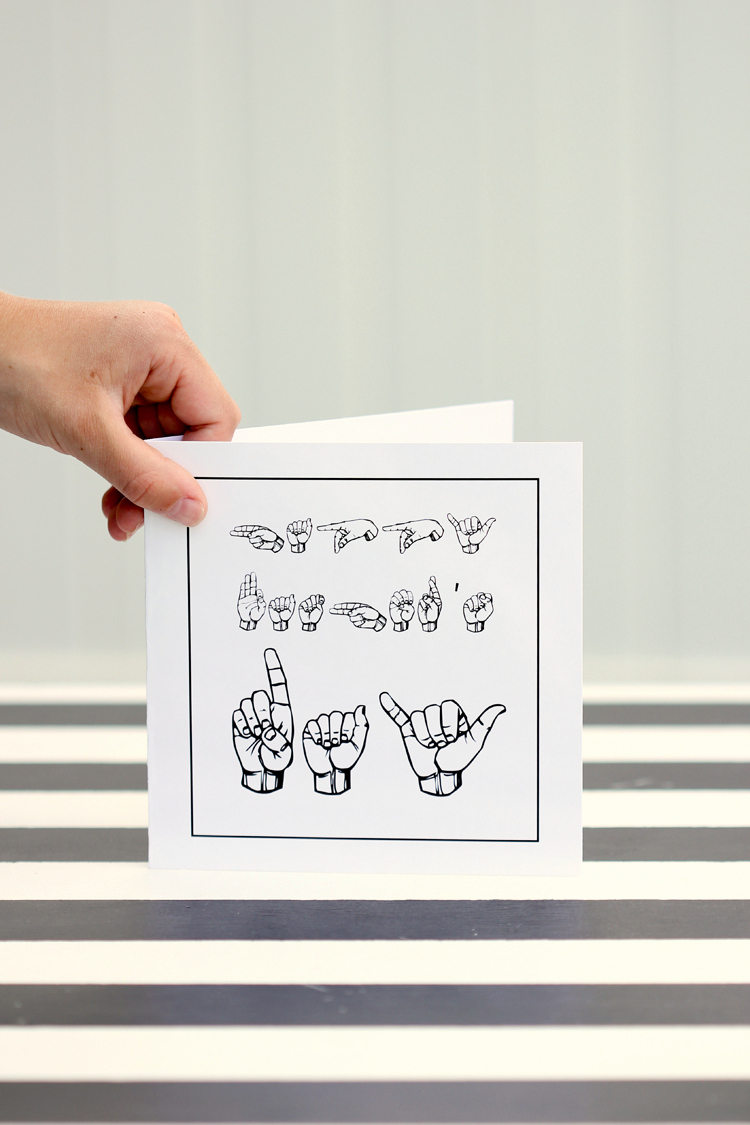 And of course, this one, as well as the one with the black circle spells, "Dad." 🙂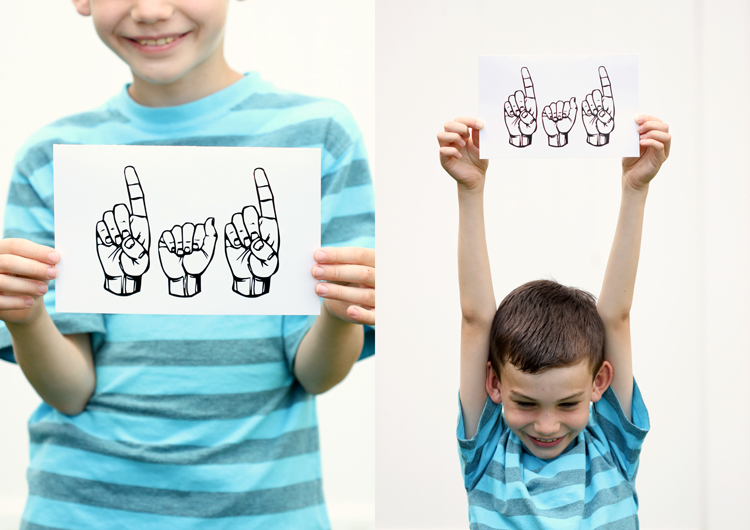 To grab the free download simply click and print from the links below.
Notes:
All downloads are hosted through Google drive. If you experience difficulty accessing the files, sign into Google and try again. Although you shouldn't need to be signed in, this may help if you have issues. If you would rather I email them to you, please contact me at [email protected]. I will try my very best to email them back as soon as possible but expect that it can take up to a week ( I will try to be more attentive this weekend of course).
All files are in pdf format sized to 8.5 x 11″.
All files are for personal use only.
Enjoy!
P.S. If you are looking for more Father's Day ideas you can whip together before Sunday,  this BBQ Rub is a favorite at our house, this etched hands mug is a simple, sentimental project, and this back scratcher is sure to bring a smile to his face.