__________________________________________________________________________________
Lately, my selfish sewing has taken the form of comfort sewing. Or sewing comfortable clothes.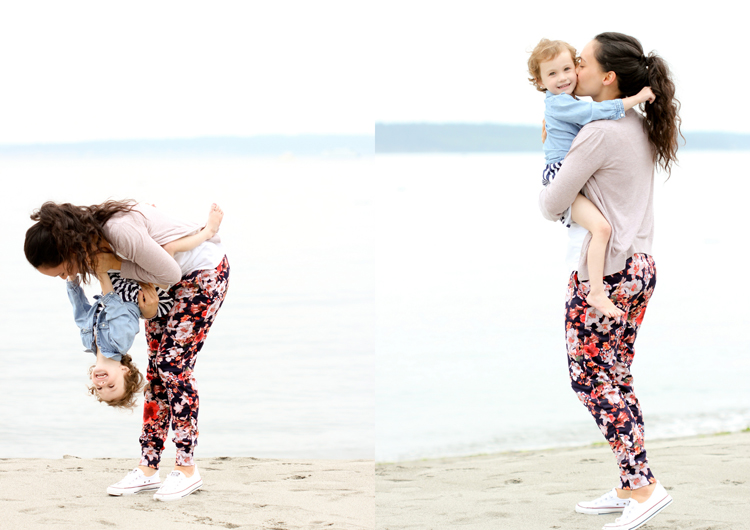 I feel like I'm always running in busy mode, especially in the summer…running errands, soooo many errands, working from home, playing with the kids, and taking them to the beach as much as possible before school starts, that it's just nice to have something cute and comfy to wear through allllll of that.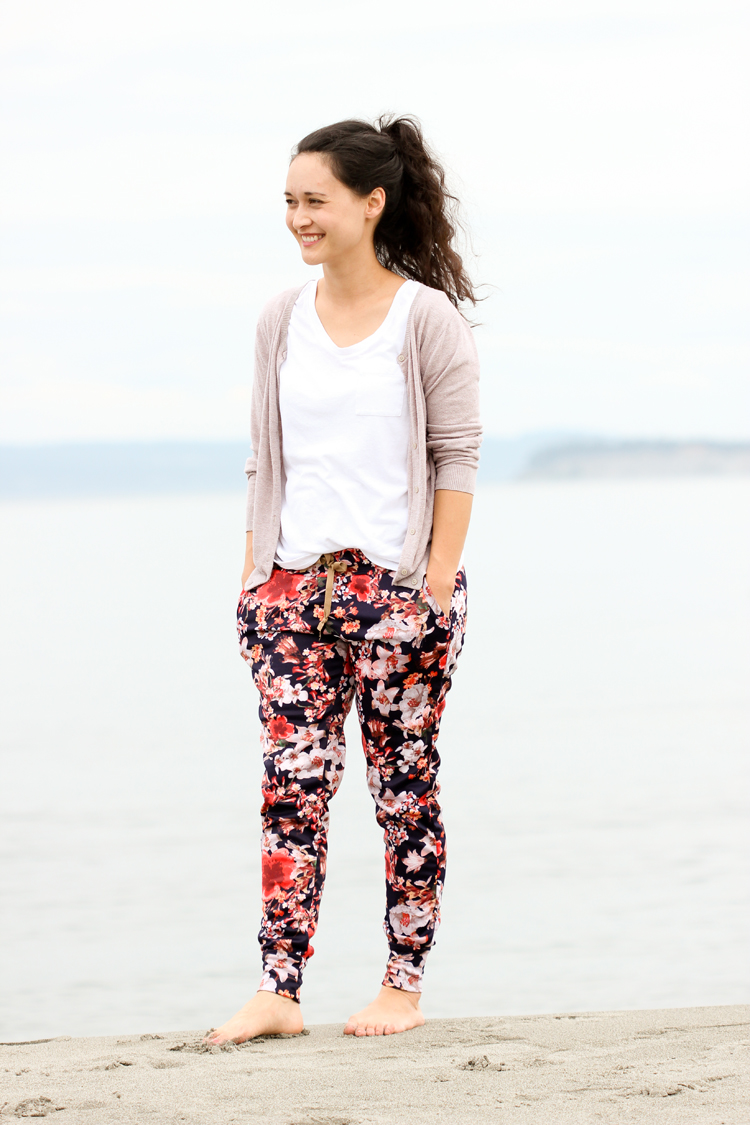 If I'm not wearing sneakers and jeans, I'm often wearing sneakers and Hudson pants. I love love the first pair of Hudson Pants I sewed up, so I figured I probably should make a bunch more so I can basically live in them. 🙂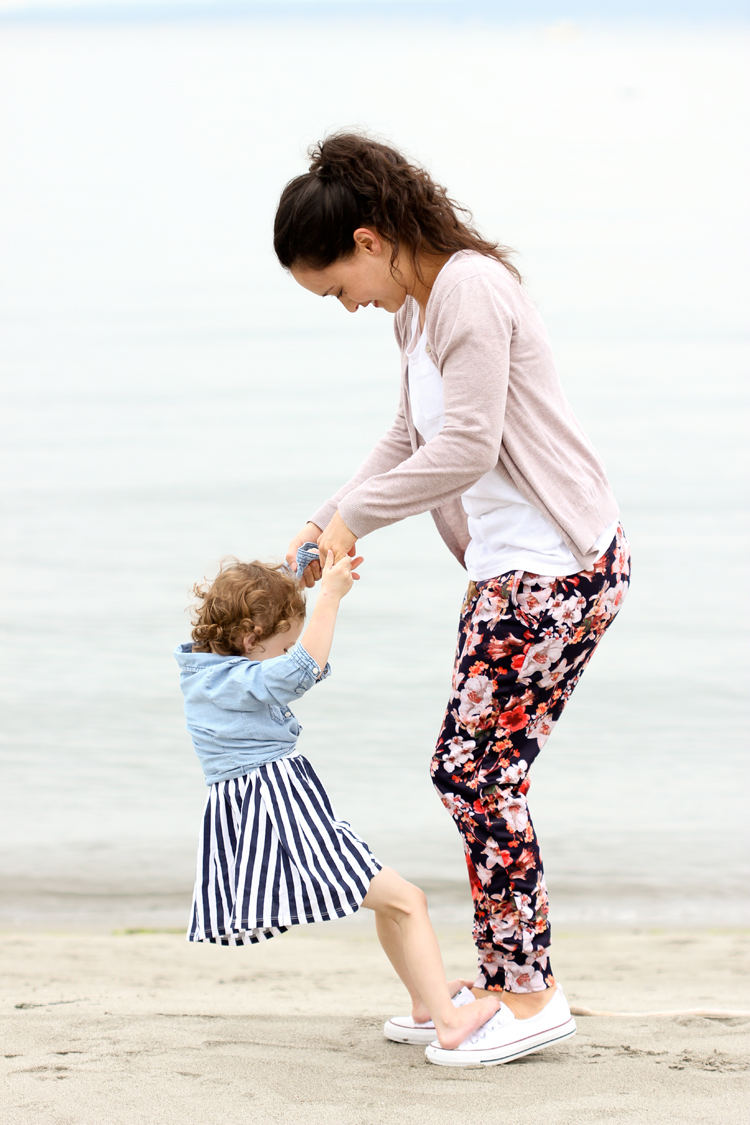 I decided to try them out in this awesome floral print I adore from Girl Charlee. Funny story. I actually bought this fabric twice on accident. ha! I bought it to make Nat's dress here, then saw it a week later, did NOT realize it was not just a similar print but the EXACT same print, and then ordered it again. I wasn't kidding when I said I liked it. 😉 (Note: You guys must have liked it too, because they are out of it! Sorry I don't have a direct link. This floral is a Ponte De Roma if that helps you find an alternate print.)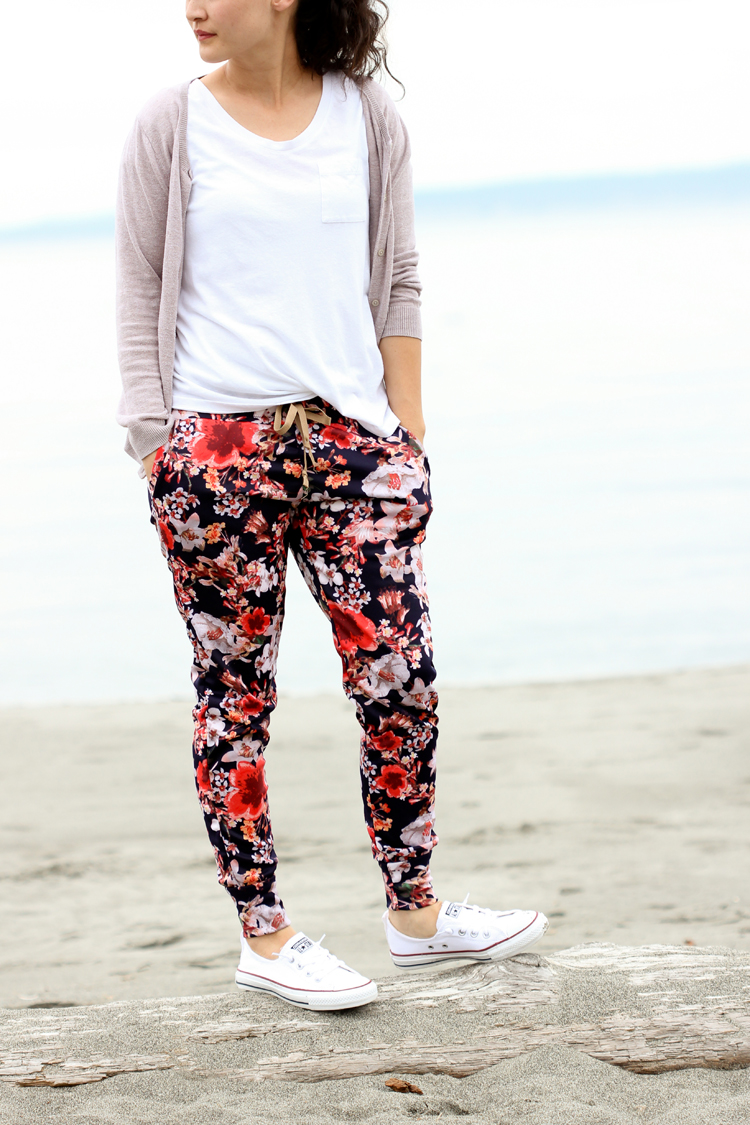 I love how the fabric dresses up the pants a little and makes them feel less…sweat… pants-y.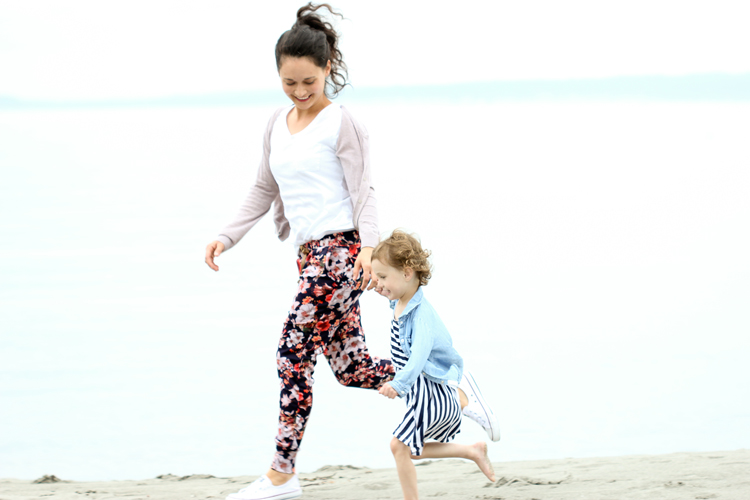 The floral pattern is a bit big and bold, which is actually not ideal for pants because it's not really slimming, but it's such a pretty floral I decided to just go for it anyway. I've got a bunch more Hudsons coming down the queue that are a lot more tame. I figured I should have at least one seize the day version. 🙂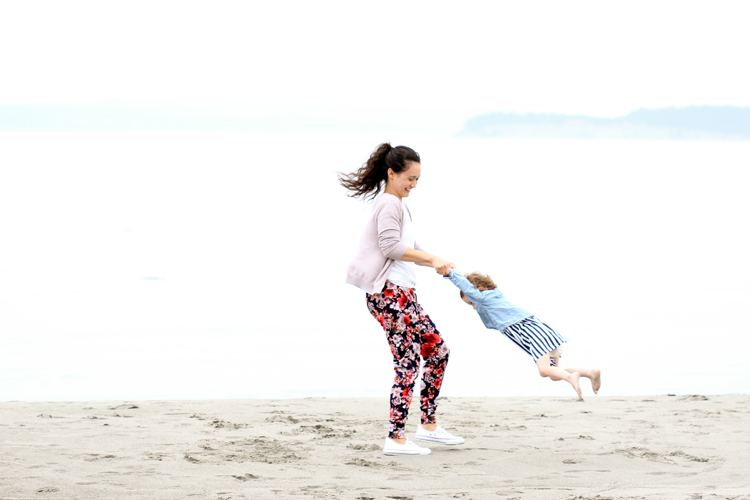 To round out my comfy momiform, I got these new Converse slip on Chuck Taylors from Famous Footwear.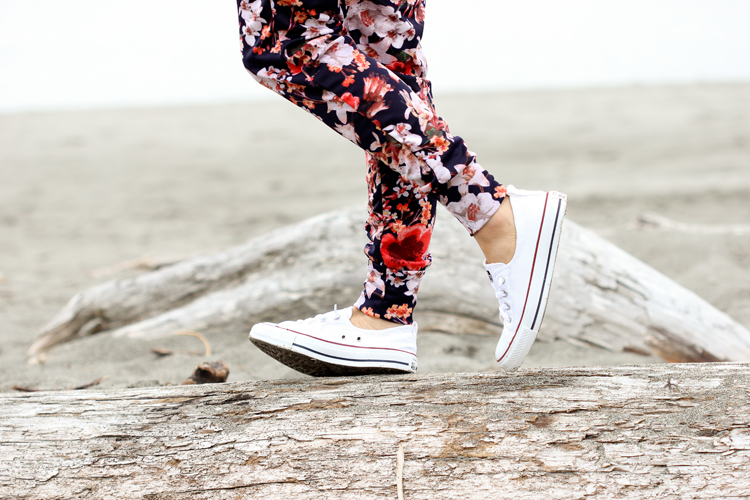 LOVE them!!! I actually got them in white and red because I love the fit so much. There is elastic at the heel, so there's no need to tie laces, and they are cute cute! They are quickly becoming my go to shoes.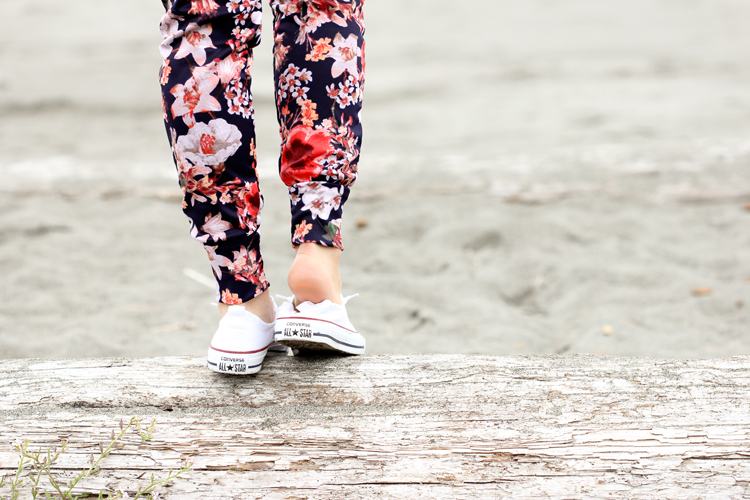 There is only a short window of time when sandals are actually a necessity here in this part of the PNW, so I love that these shoes keep me comfy and warm,  but are easy enough to kick off at the beach if it's hot enough.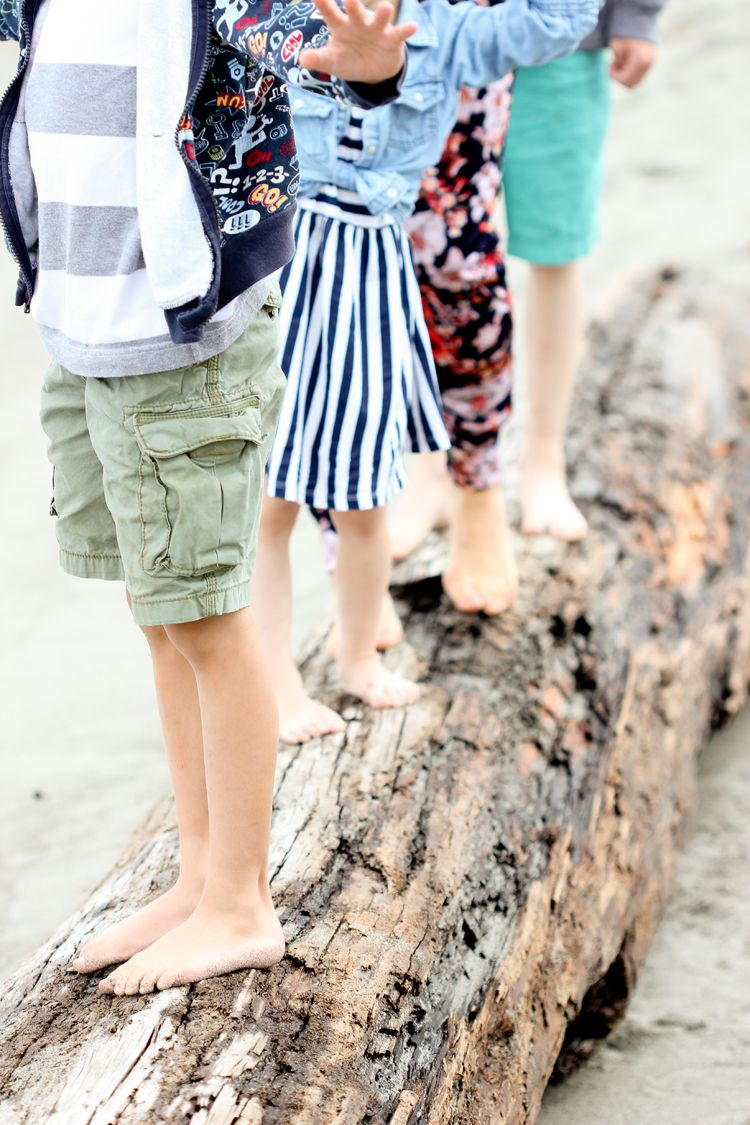 If you can't tell from my instagram feed (@deliacreates) we are a bit beach obsessed. I've made it my personal mission to get these kids to the beach as much as possible before school starts again.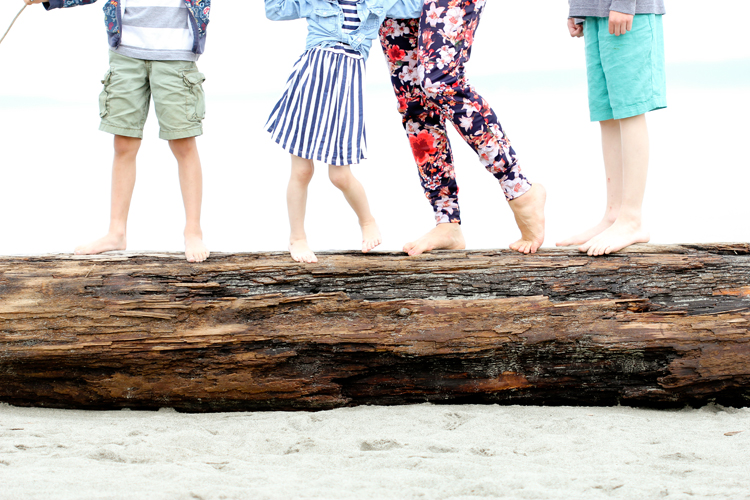 I grew up in the desert so it's really fun to see my kids growing up to be a bunch of beach babes and have a childhood that I could only dream of. My youngest especially loves the beach. It's crazy to think that she'll probably only remember living here and that she'll grow up thinking it's totally normal being able to go to a different beach every weekend. Tsk. Lucky chick.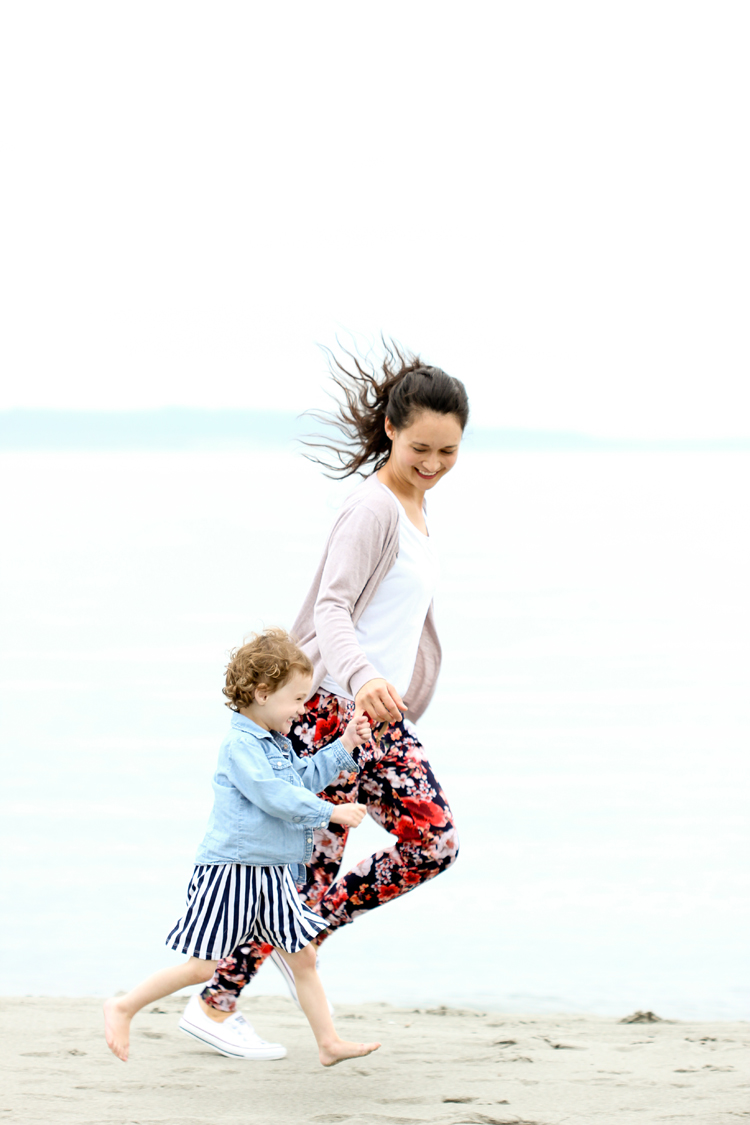 I was selected for this opportunity as a member of Clever Girls and the content and opinions expressed here are all my own.
To check out more Famous Footwear moments and get some footwear style inspiration for back to school, check out the #ohsofamous style gallery.