This is a sponsored post written by me on behalf of Devine Color. All opinions are 100% mine.
Natalie's room is finally coming together and I'm so excited to show you the updates we've made in partnership with Devine Color + Target!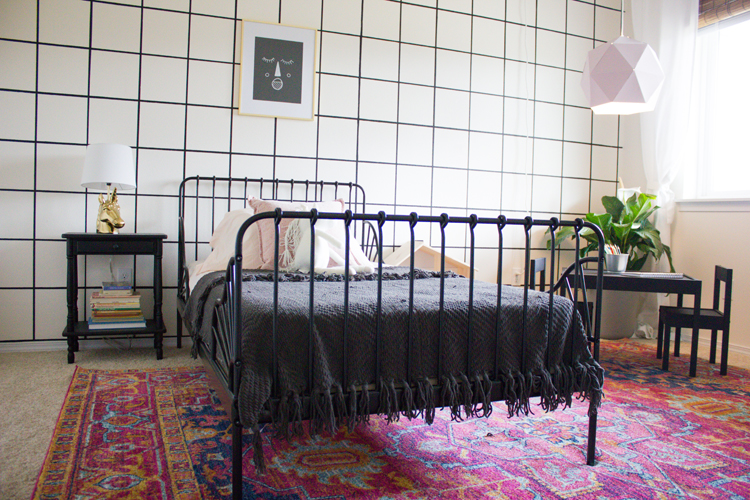 It has been two years since we bought our first house and I still feel like we are settling in. First things first, was to get the kitchen and living areas in order. I feel like it's a perpetual work in progress, but we got things settled enough to turn our attention to the kids' bedrooms.
Here's the before….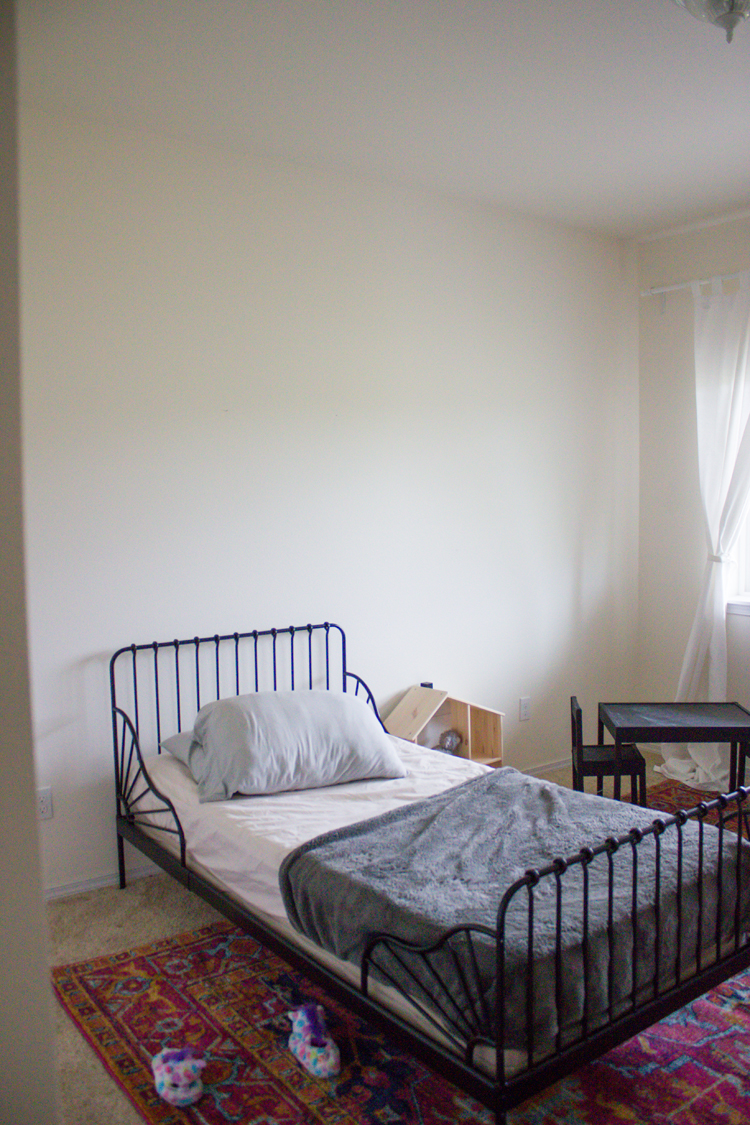 And after!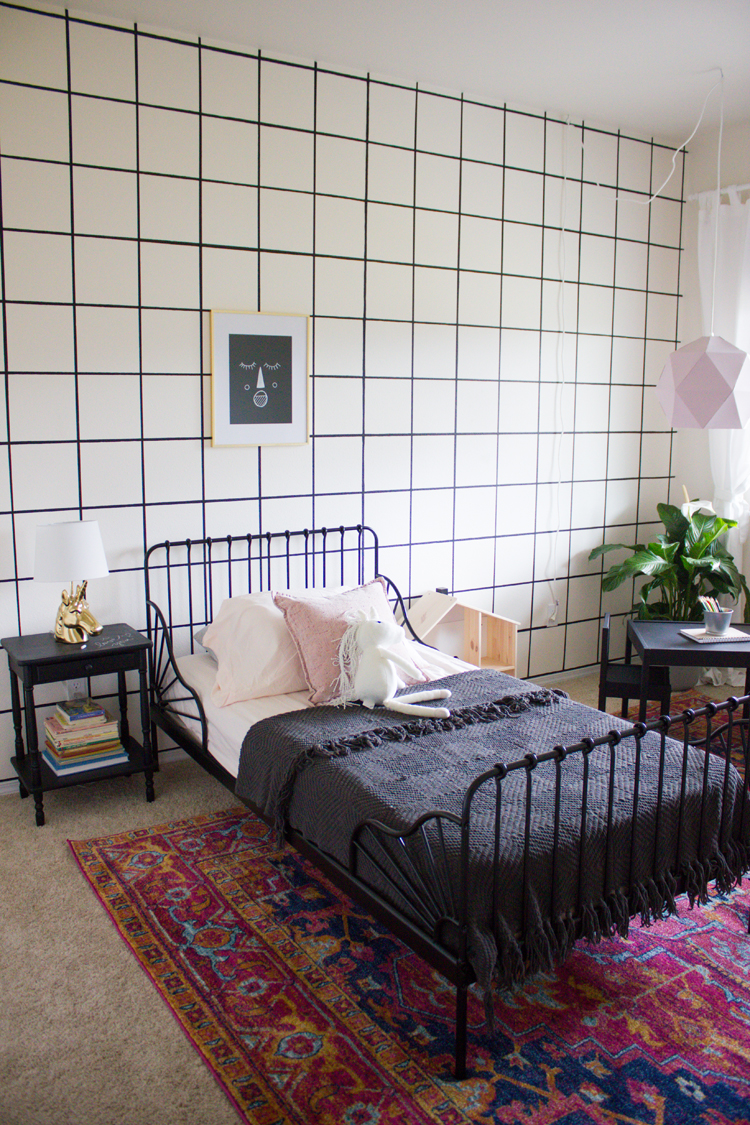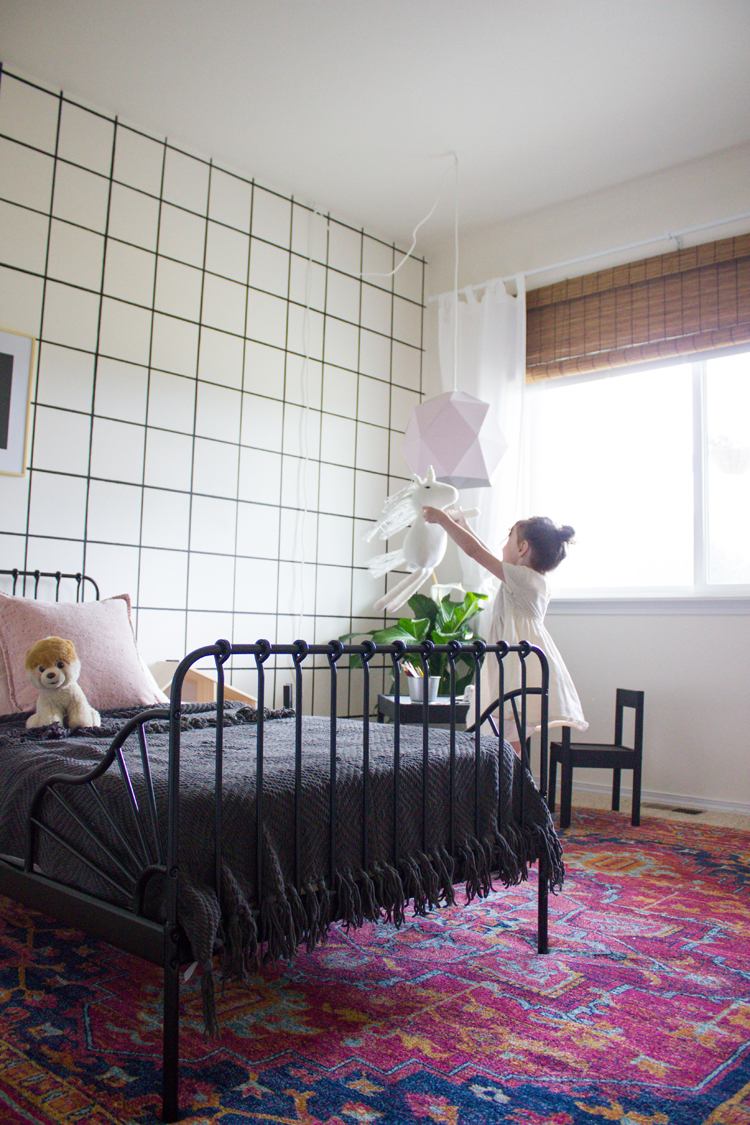 For our daughter's room, we first gave her our old queen bed, so that it could double as a guest room. Eventually we realized that she never really liked sleeping in it because it was so big. It also took up a lot of prime real estate for toys and playtime. So, we swapped out the queen bed for a twin bed and it seemed to really open up the room to possibilities.
Being on a budget, I set a limit of around $150 and headed to Target to find everything I needed to complete the room.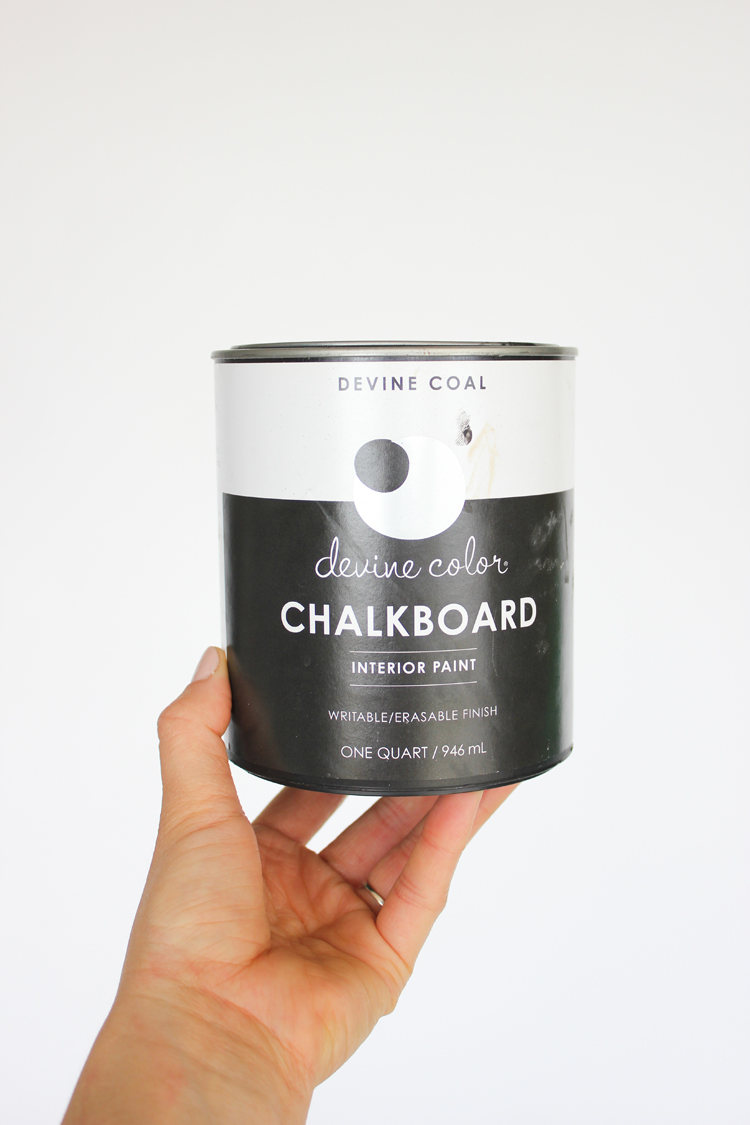 I picked up one quart sized can of Coal colored chalkboard paint from Devine Color + Target ,plus a bunch of accessories: blush colored cotton sheets, a gold wall frame, a throw pillow that matched her hanging lamp, a super cute unicorn lamp and a matching unicorn "throw" pillow (which she uses as a stuffed animal) to complete the look.
Everything was all in the home decor area of the store, so I was able to collect everything very easily and pretty much see it come together in the store.
I also thrifted a cute little night stand for $20…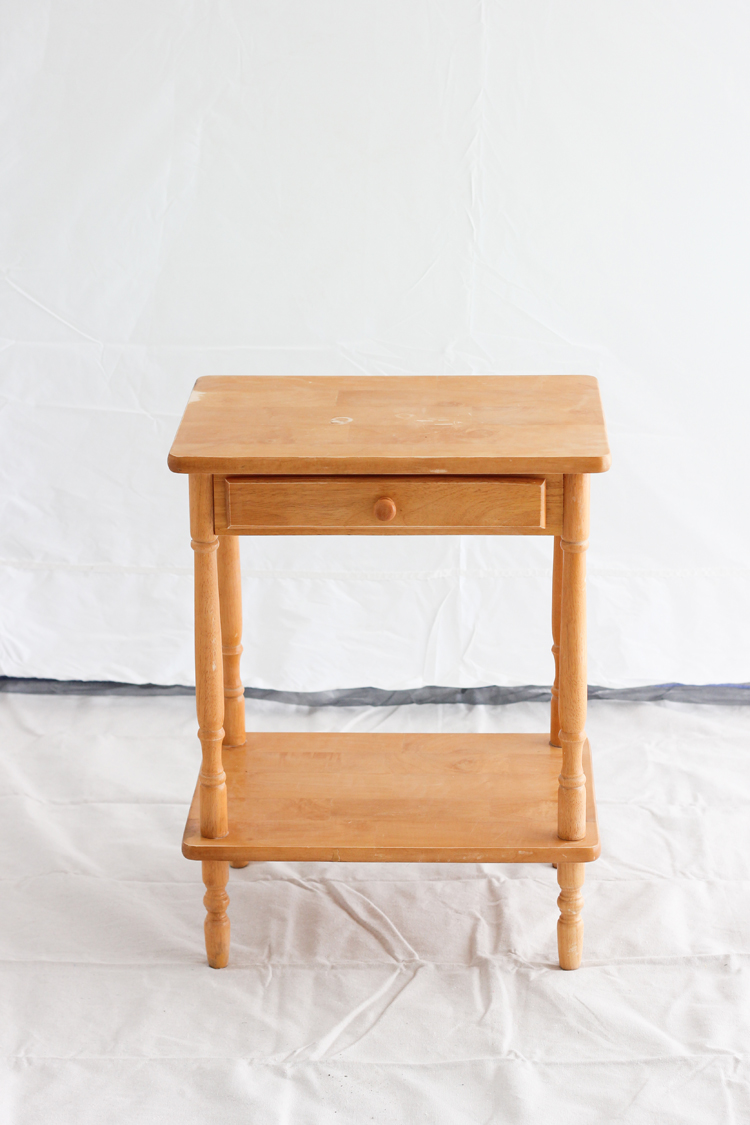 Combined with all the things we already had on hand, we took our before to this after!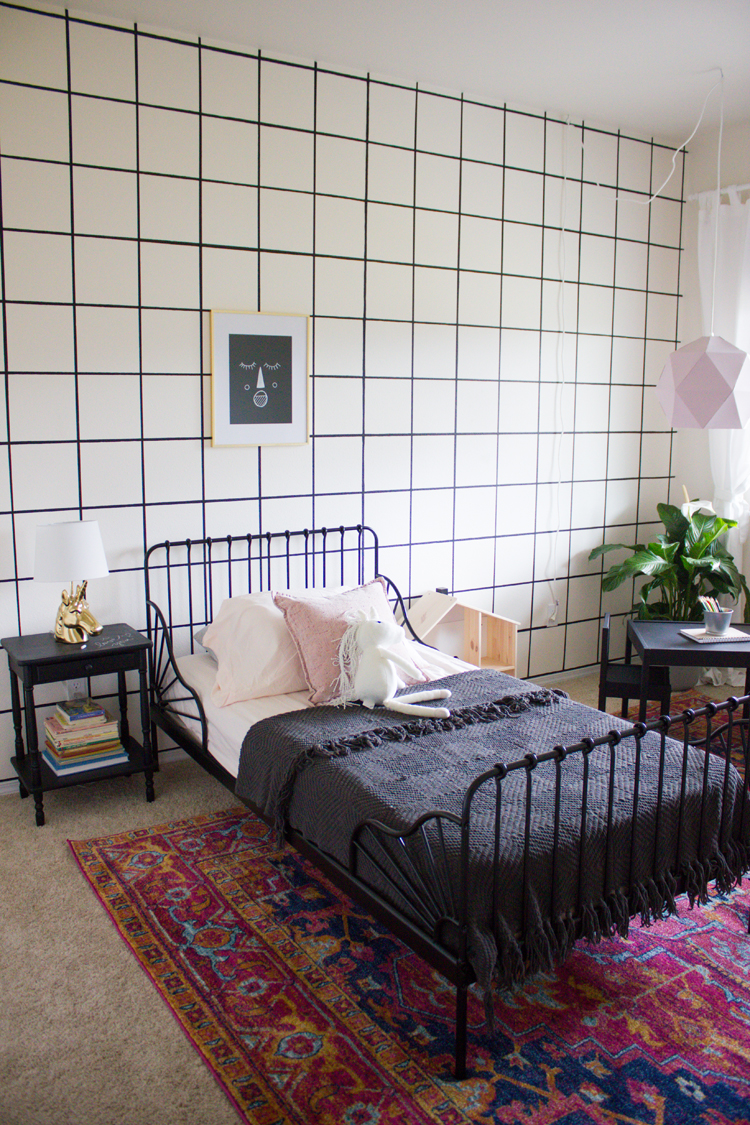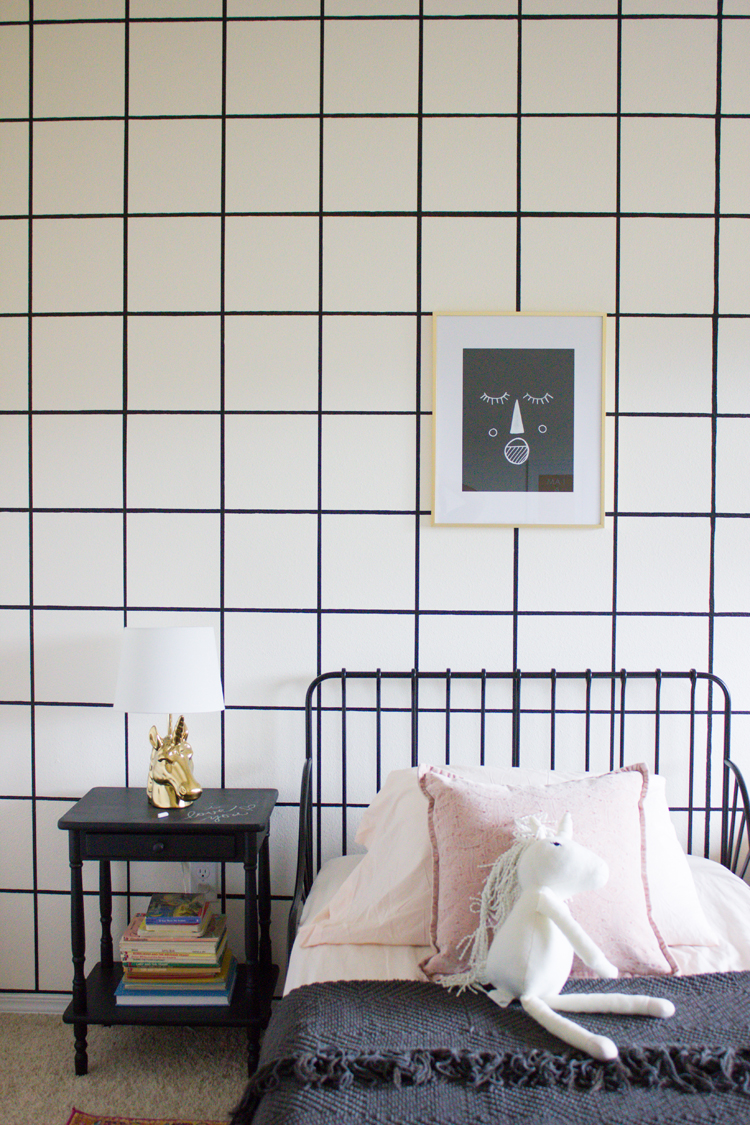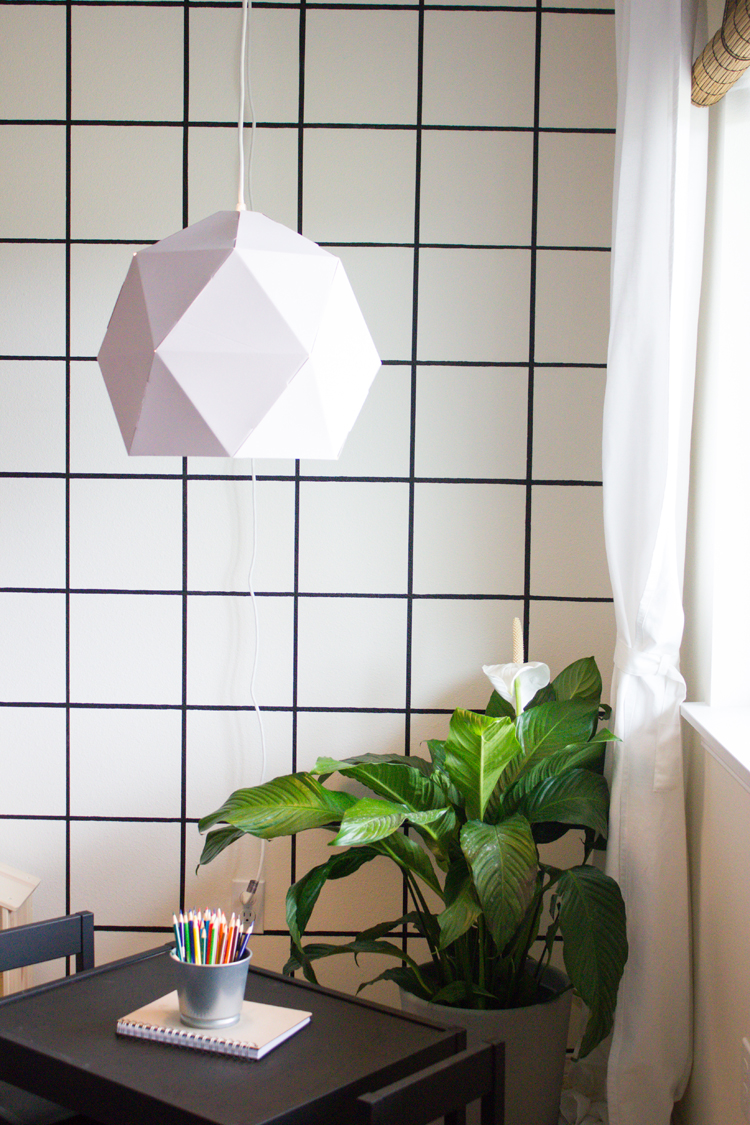 I love that the biggest transformations, the wall and the nightstand, were the least expensive. It never ceases to amaze me what a little bit of paint can accomplish. The black paint was the perfect compliment to our existing furniture and the modern accessories we chose.
To transform the nightstand, I sanded it down all over to rough up the surface enough so that the paint would stick. I painted it with three very light coats of Devine Coal Chalkboard paint with my Home Right paint sprayer and let it dry.
Note: Just as a word of warning, it looks navy blue right out of the can, but as it dries it turns black and the end result is a nice, silky, matte finish.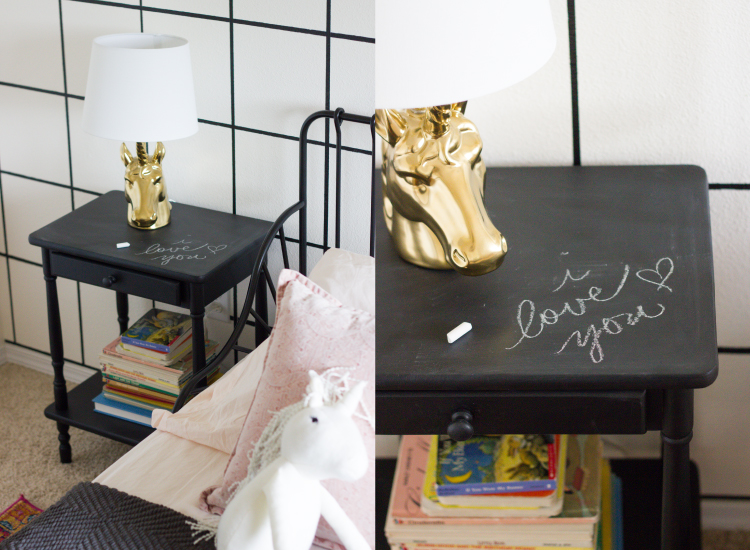 I cured it with a light coat of chalk dust after it was completely dry, paying special attention to the flat surfaces because I knew those would get written on the most. It's a fun way to leave her little love notes, and it can double as a toy for creative play. Her kid table is also painted with chalkboard paint, and she uses it to not only draw, but to transform it into other things like a stove burner, or other appliances.
We used to have a little kitchen in her room. It not only made her room look cluttered, but she didn't play with it enough to warrant all the space it took up. By painting her furniture with chalkboard paint, we save space and she still gets kitchen time with a few doodles and a little creativity.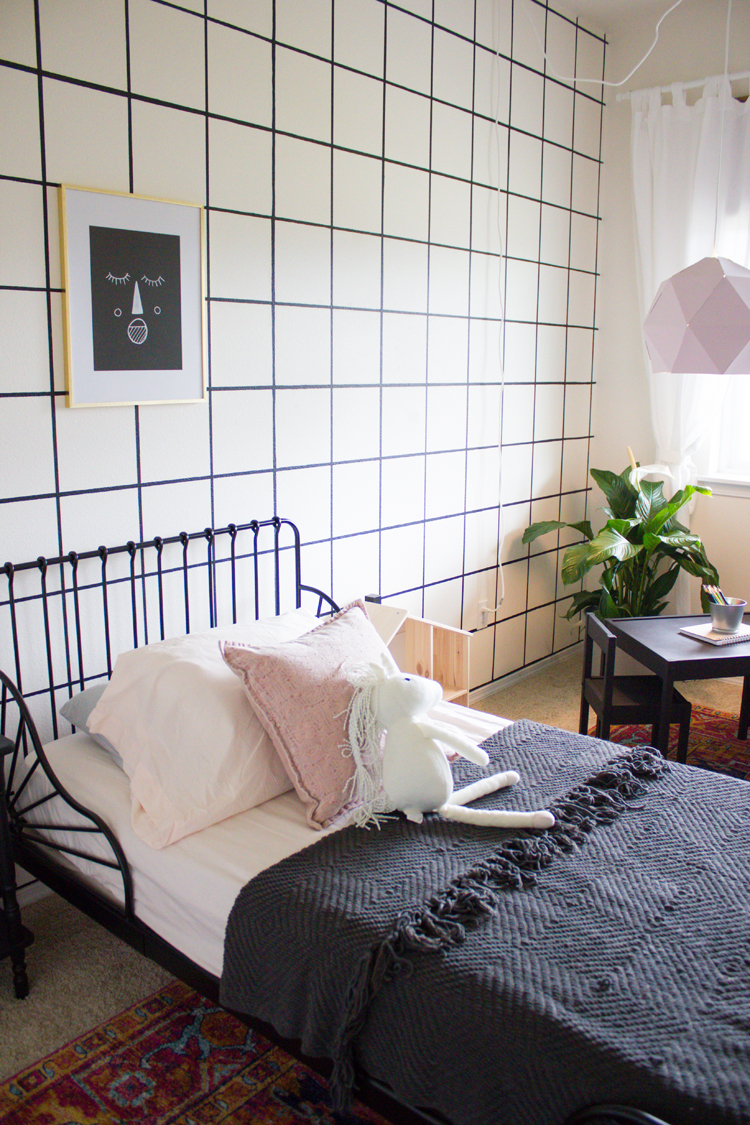 For the wall, instead of buying another can of black paint, I just used the chalkboard paint for that as well. It worked perfectly! It dried quickly and has low odor and low VOCs so I was able to move Natalie back into her room shortly after I finished painting.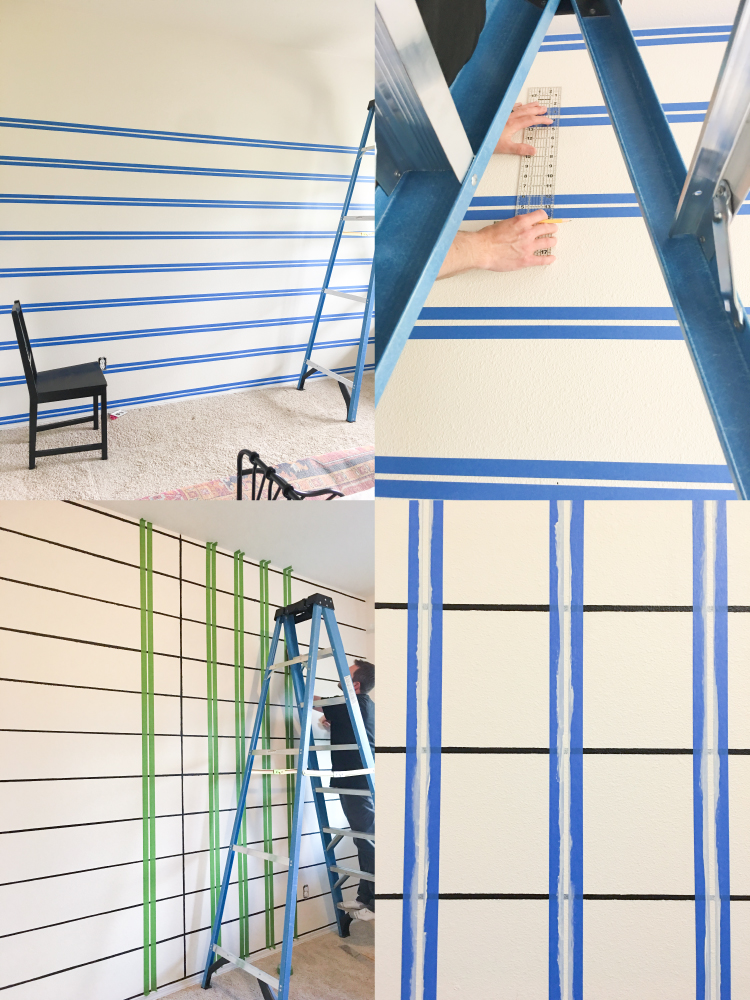 To paint the lines, we used good ole painter's tape and some patience. We tried a Pinterest hack and painted the lines with some matching wall paint we already had on hand, before painting the lines. The idea is that the matching wall paint will fill the in the gaps and leaky spots. This helped a lot, but not perfectly. I still had to go back in and do more touch ups, but the effect was well worth it.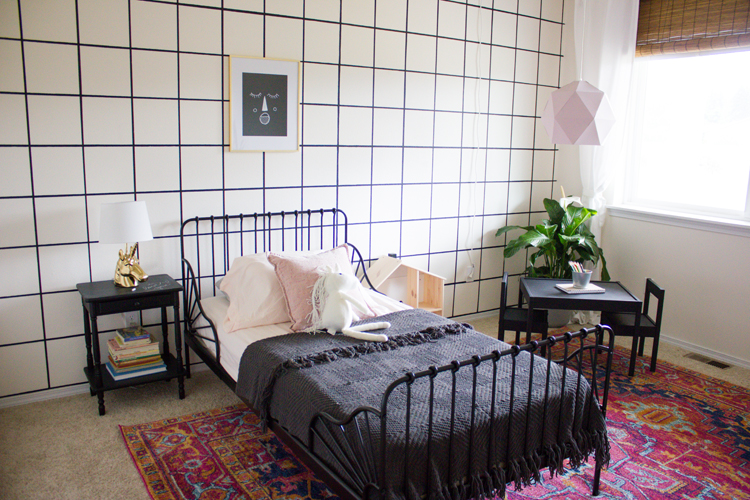 I created some artwork for the gold frame we picked up at Target earlier, and the wall was complete!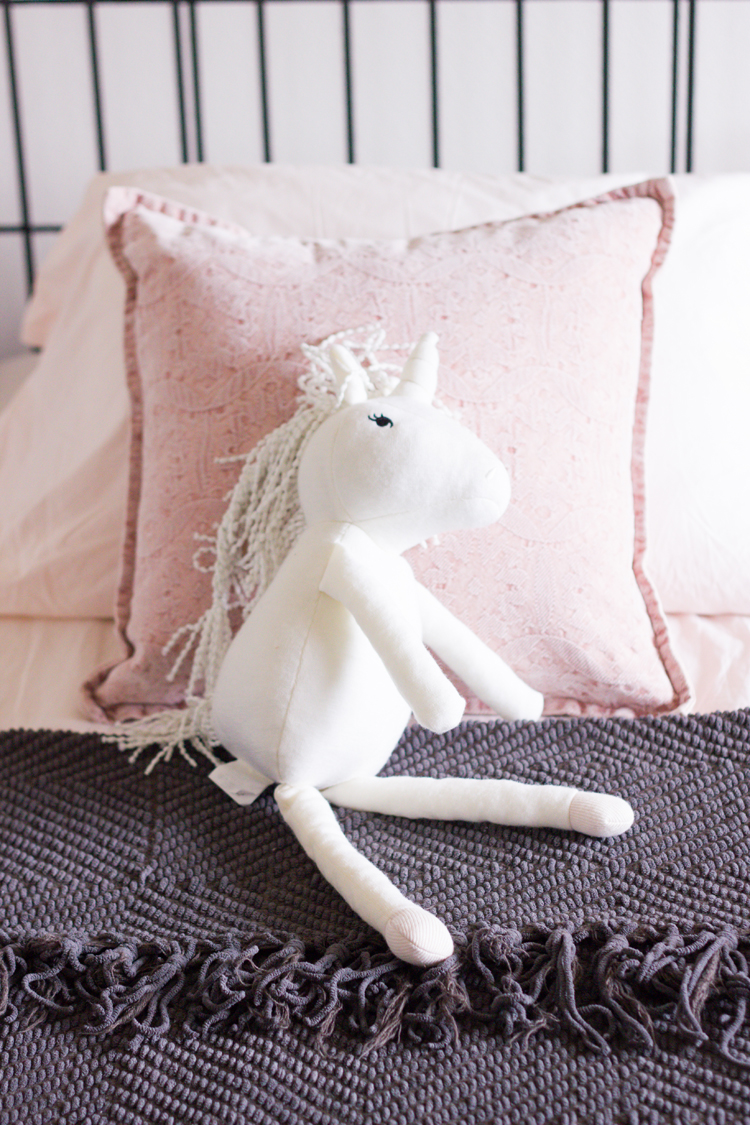 I still have a few little projects planned for this room, mostly sewing, so I'll share another post again for sure. You may also be wondering where the heck all the toys are. We're trying out a new toy organization system that seems to be working well so far. I'll share more about that if it continues to hold up. 😉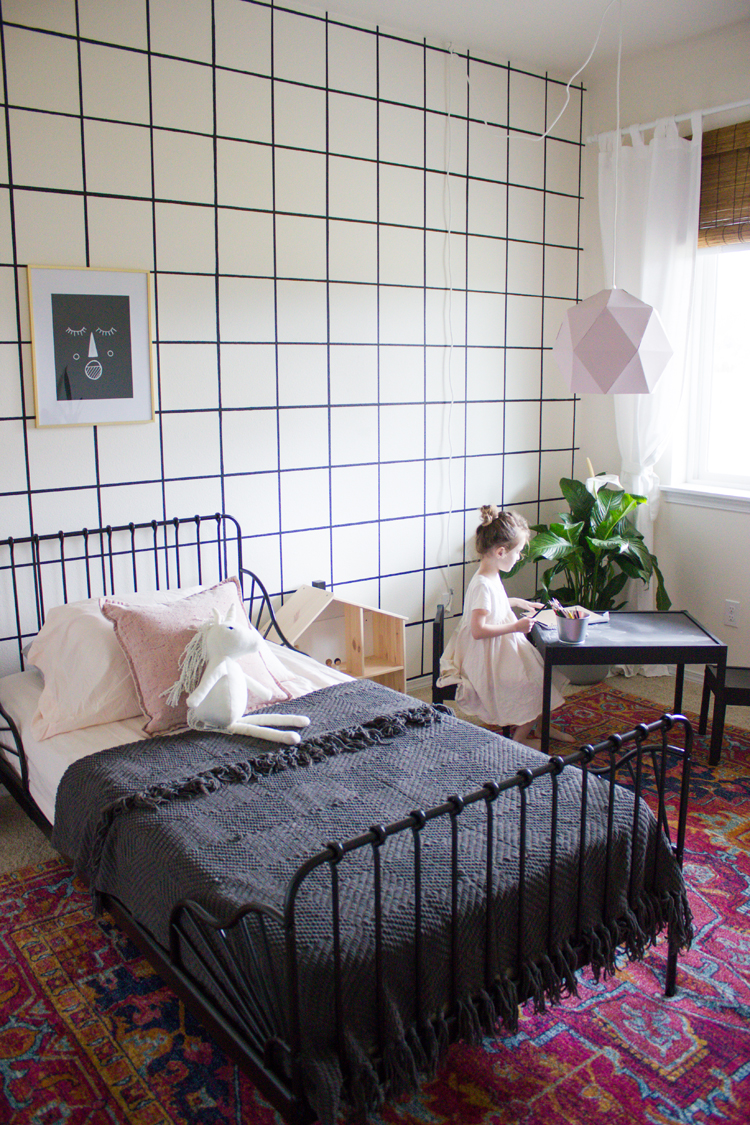 For now, it feels good to have her room pretty much done!
Disclaimer: This post was created in partnership with Devine Color + Target. To see more Devine Color paint room inspiration you can follow Devine Color on Instagram.