After my daughter's kitty cat birthday party, I saw her interest in cats kind of mellow out. I even thought she was over them for a moment.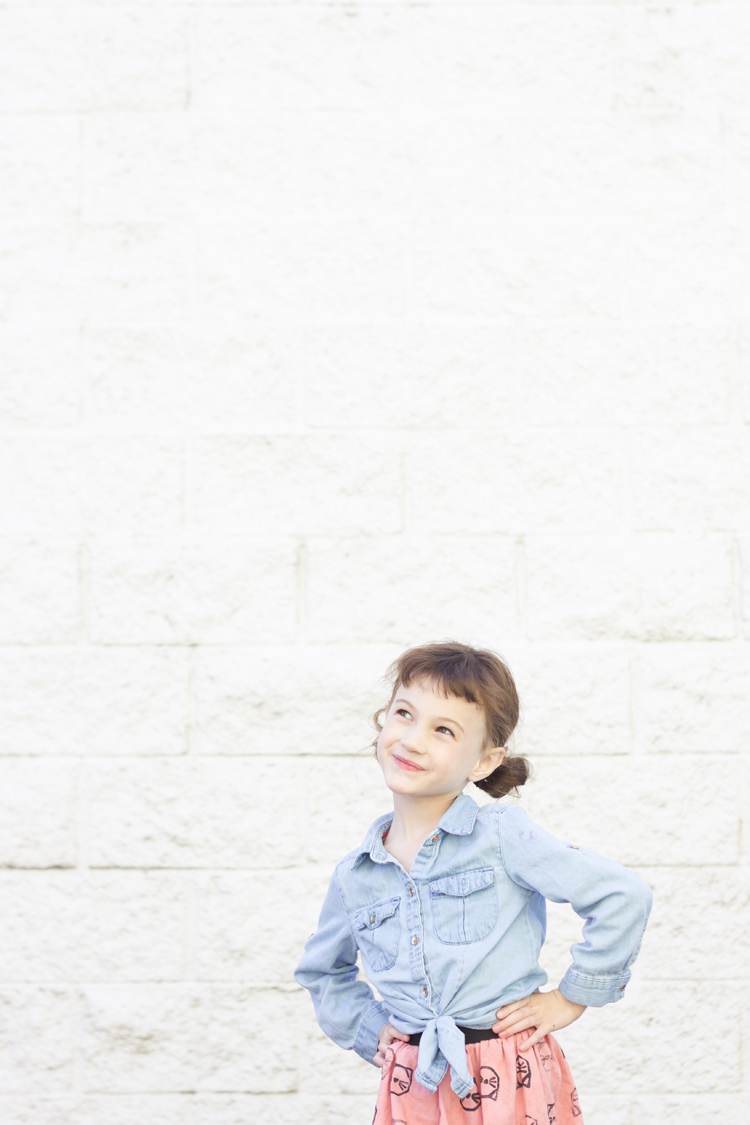 Then, all sorts of imaginary cats started "showing up" at our house. None of my kids have had imaginary friends, but we've got imaginary cats in spades!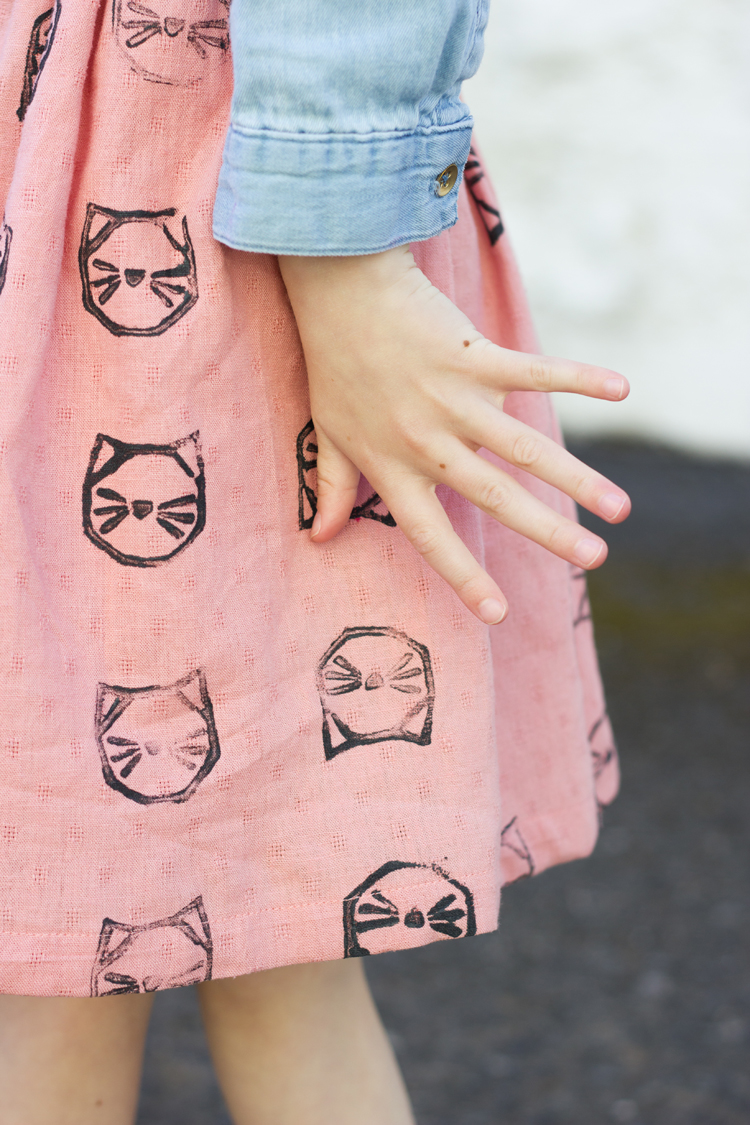 So, when I wanted to try out block carving to stamp fabric, I knew just the subject I should use.
I started to carve something based off a fabric design I played around with earlier this year and quickly realized my beginner limitations. So, I ended up carving something simpler and bolder.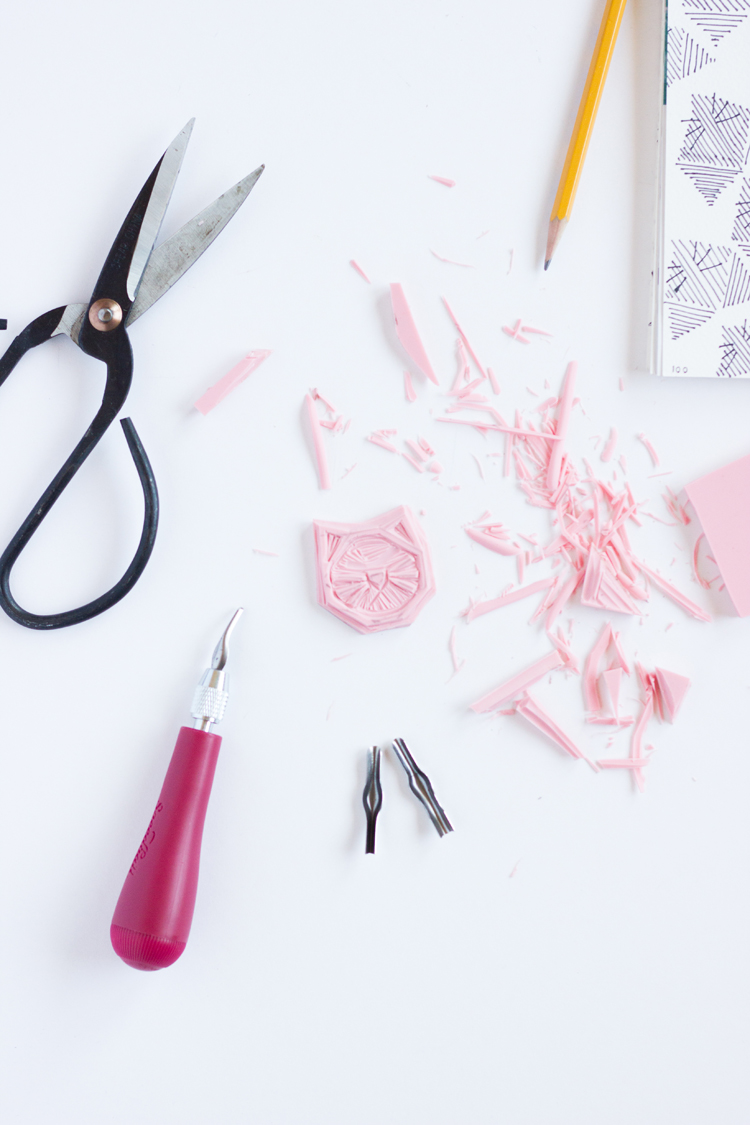 I am a total block carving newbie. I started with a kit from Michaels, that came with the carving tool, the ink roller, and a hard linoleum carving block…which is literally hard to carve! It looks cool, but is really challenging. If you follow me on Instagram (@deliacreates) you can see my geometric tide pool print. After stabbing my hand a bunch of the times trying to carve the hard block, and with a recommendation from my artist friend Betsy (@betsyclegg), I picked up a soft "Speedy-Carve" block. Total game changer! It carves like butta and it still stamps beautifully.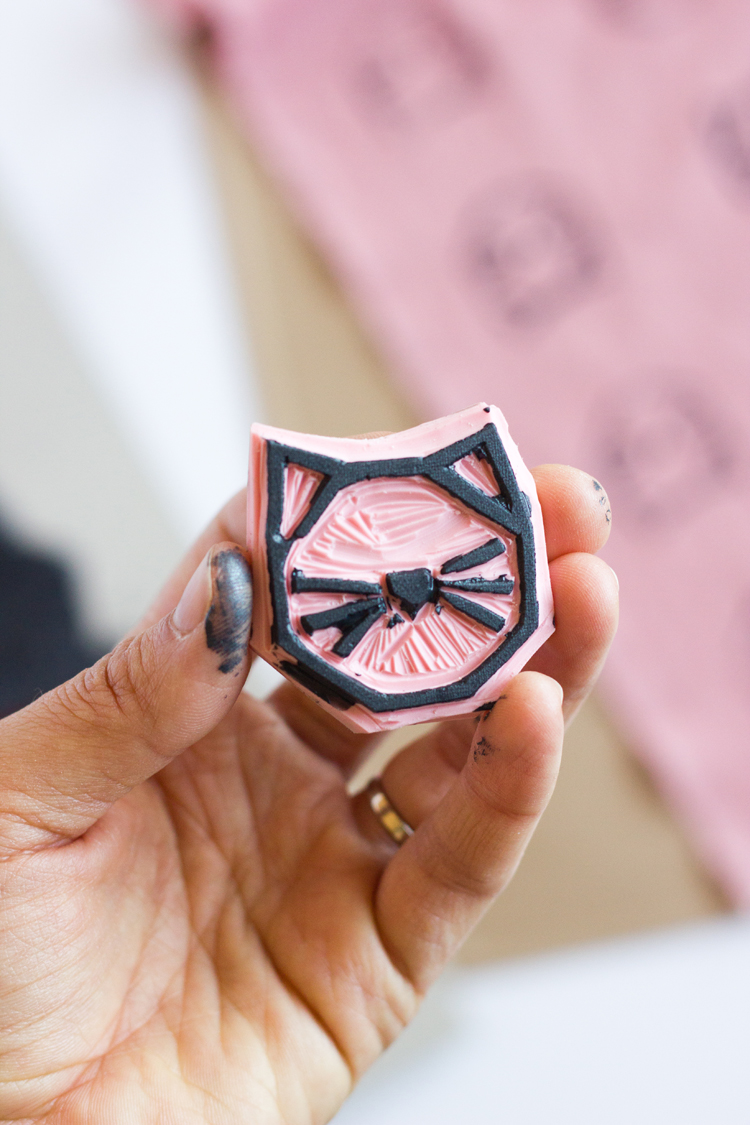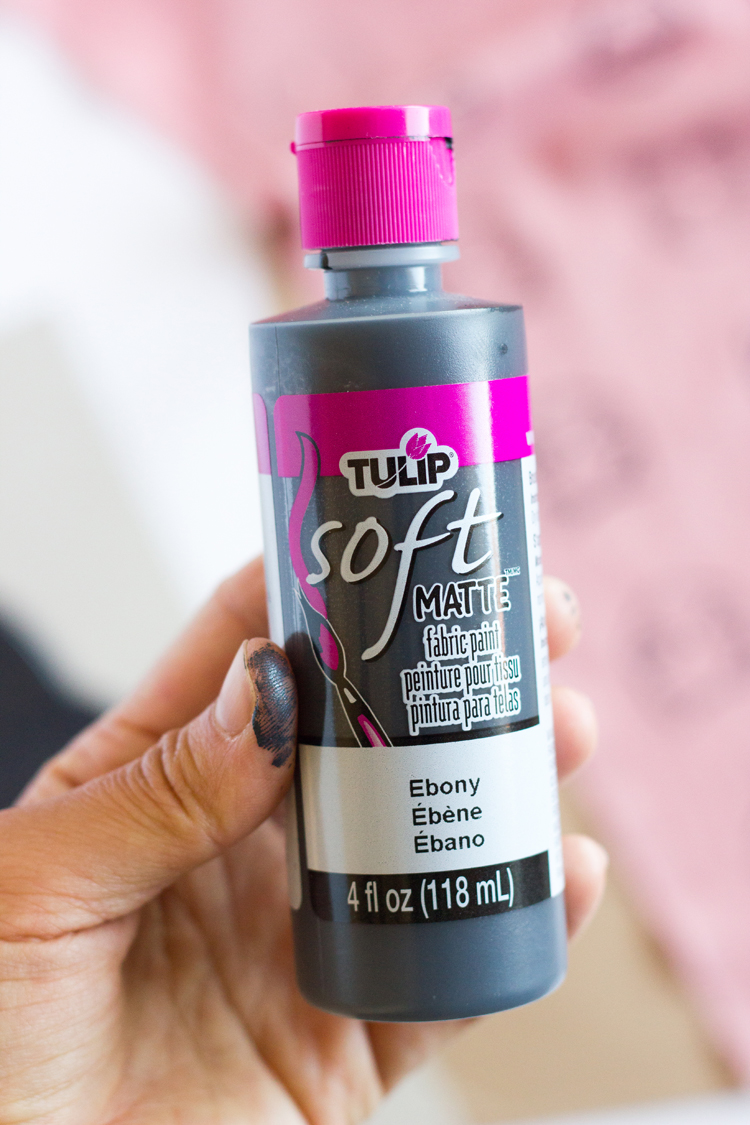 I took a risk and used fabric paint. I had heard that it gets a little sloppy, which was accurate. Even though it didn't produce the most crisp impressions, I quite liked how imperfectly perfect it turned out. I stamped black paint on textured pink linen fabric from Joann's, unsure of how it would all come together. The first 20 or so prints were…meh. Once I was done covering all the fabric though, and especially as I sewed it into skirts…ahhhh…magic! I love it.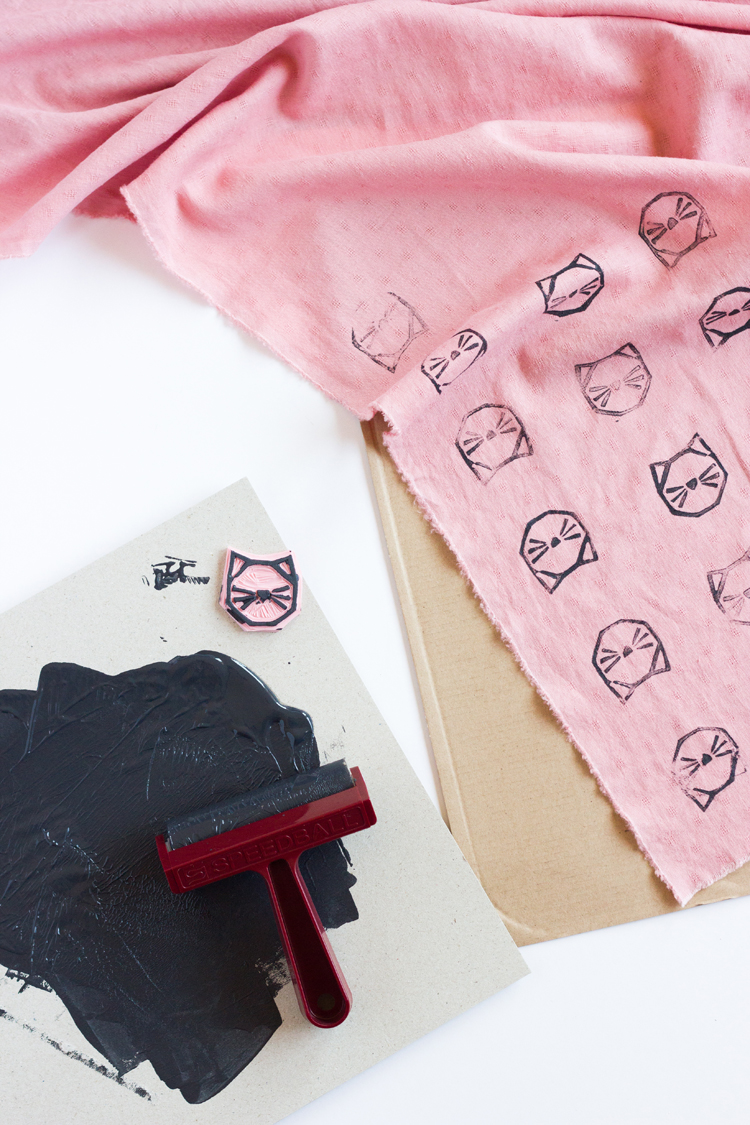 I stamped the cats, kind of eye-balling it as I went (though I think I'll measure next time). I let the paint dry and then I cured the paint with a press from a hot iron.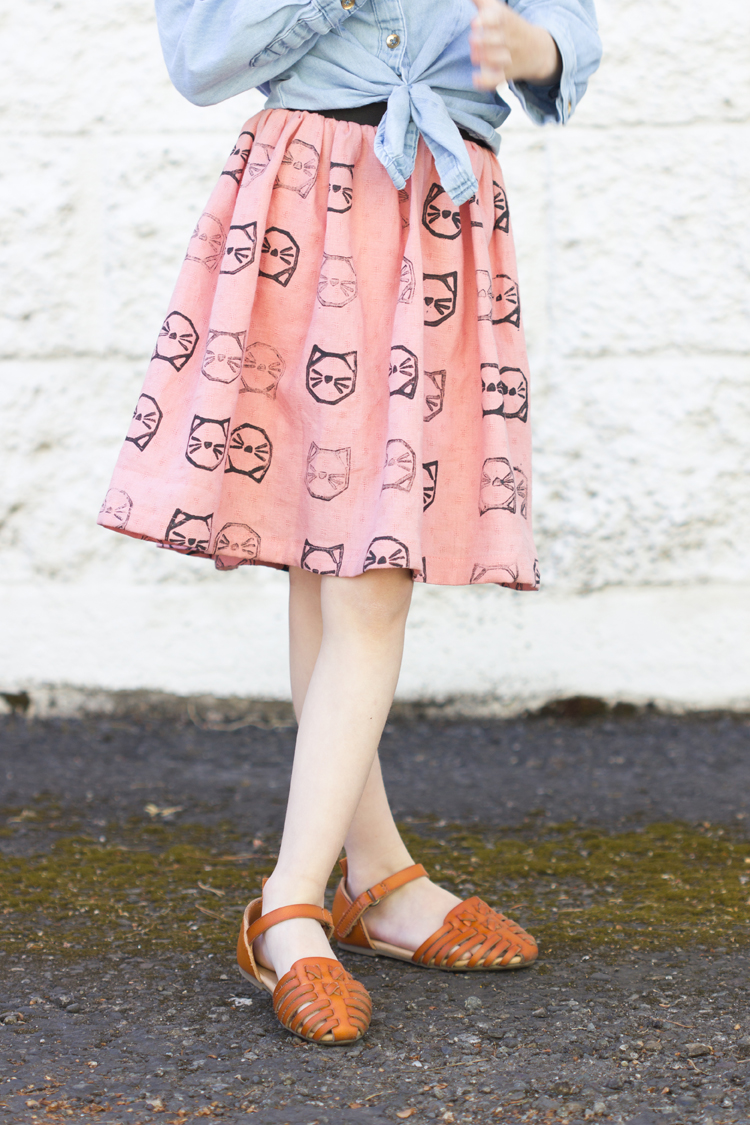 Then I sewed it up into two skirts using my free skirt pattern….which is basically a chart for all the measurements you need to make a basic flexible waist skirt for sizes newborn through junior sizes.
I made one for Natalie, and one to give away for Simple Simon & Co.'s Skirting the Issue drive for foster kids. I love the idea of her twinning in a two-of-a-kind skirt with a kindred cat lover from afar.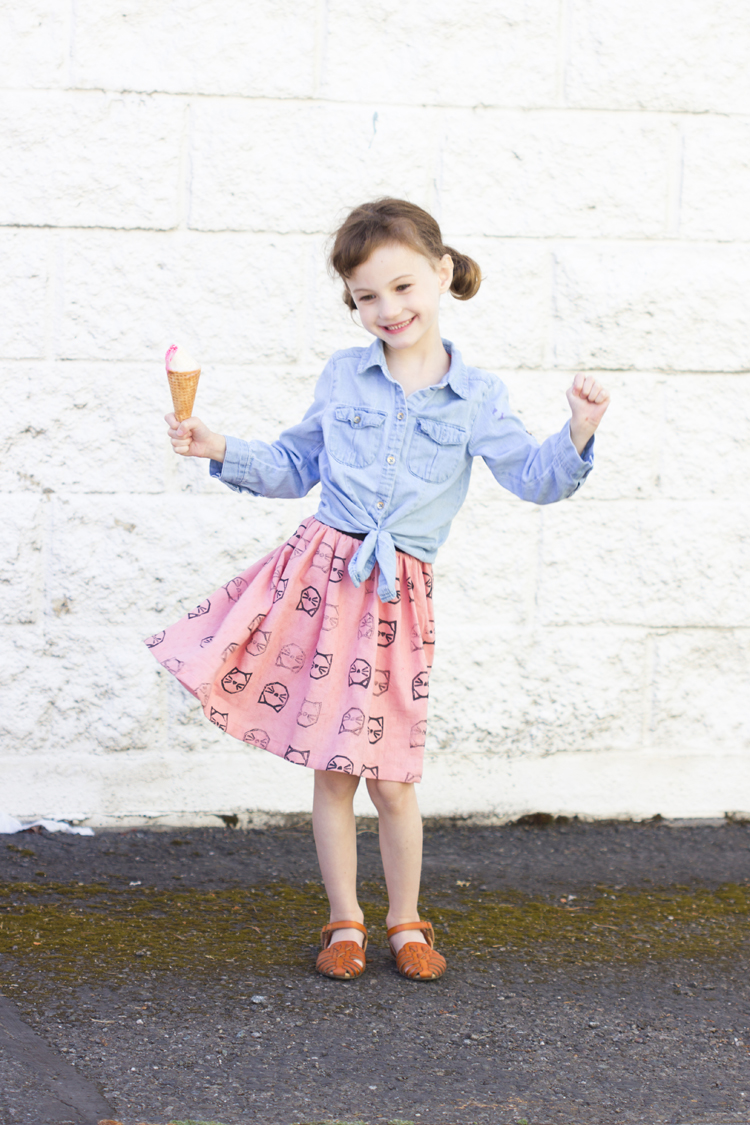 If you aren't familiar with Simple Simon & Co.'s Skirting the Issue series/drive, you can read more about it HERE. It's not just skirts and it's not just for girls. There are several great ways to serve others through sewing and nothing beats using our sewing super powers to infuse handmade love into the souls of those who need it most. <3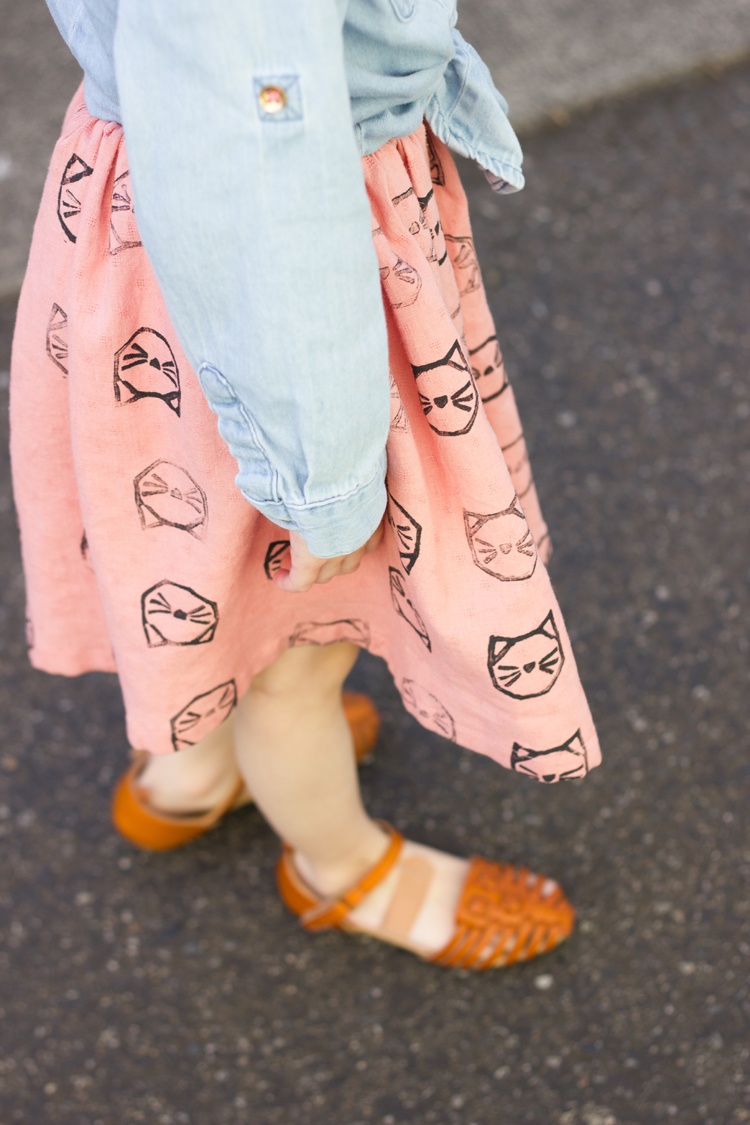 Happy sewing!