I love the start of a new year.
New goals, clean slate, and big dreams to write on it.
I often start the year out with a bang. I make a long list of goals…thaaaaat whittles down to one or two by the end of January. 😉
This year I'm changing things up a bit. No specific goals or resolutions. This year…I'm all about the quiet hustle…of just embracing the everyday and making the most of every moment. A diligent, persevering effort toward loving others better, and doing what I love with more…love.  🙂
To remind me of this simple goal, I made a simple printable.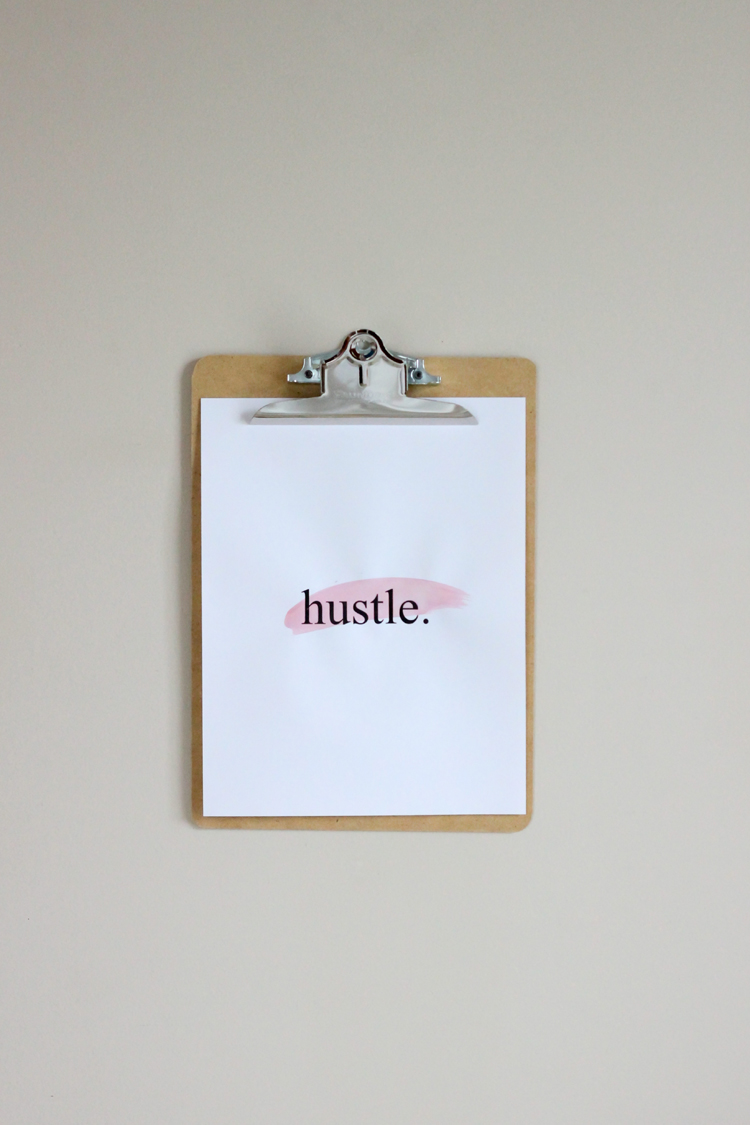 I originally designed it to be just a small word on a page as a symbolic detail. After I printed it out though, I felt like it needed a splash of color, so I totally busted out my kids' water color set and swiped some paint over  the top.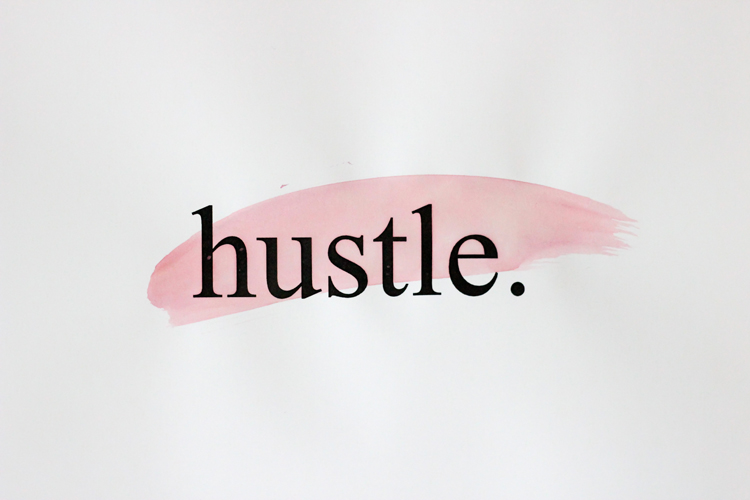 It was an unexpected addition that made me wish I had water color paper and some legit water colors on hand. I'll probably try again with the proper materials.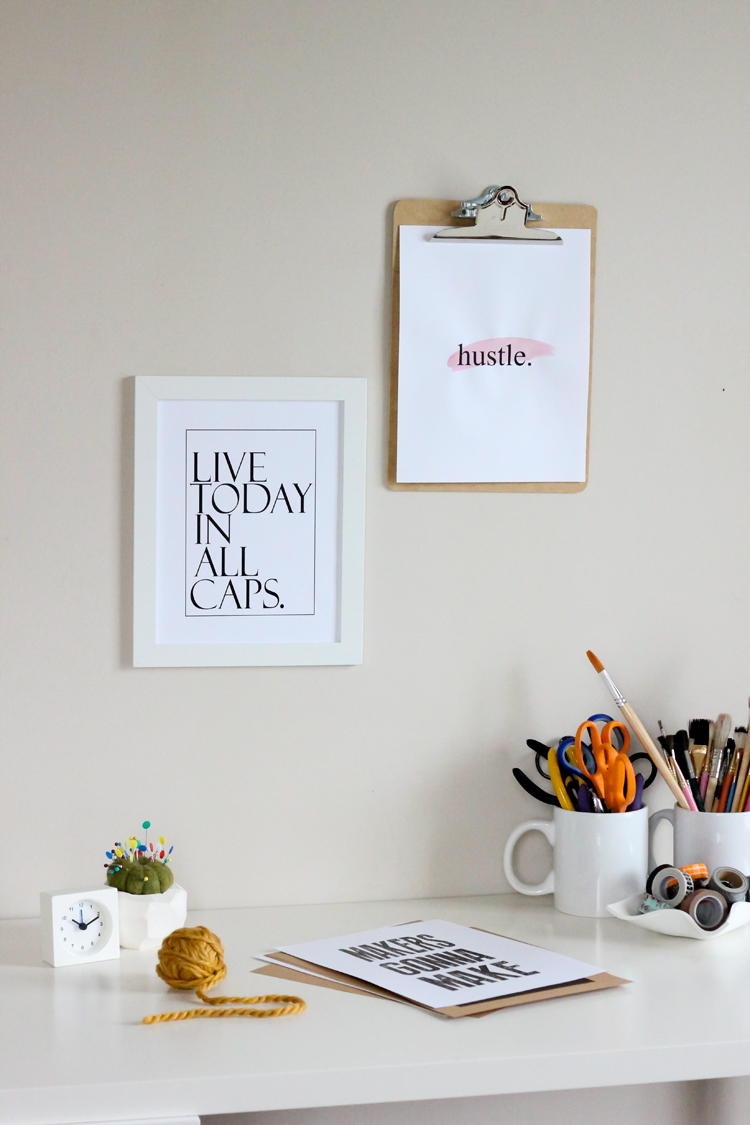 I had a few other quotes that I pinned on pinterest that I wanted printed up for my wall too, so I played around in Illustrator for a bit longer and made some more printables…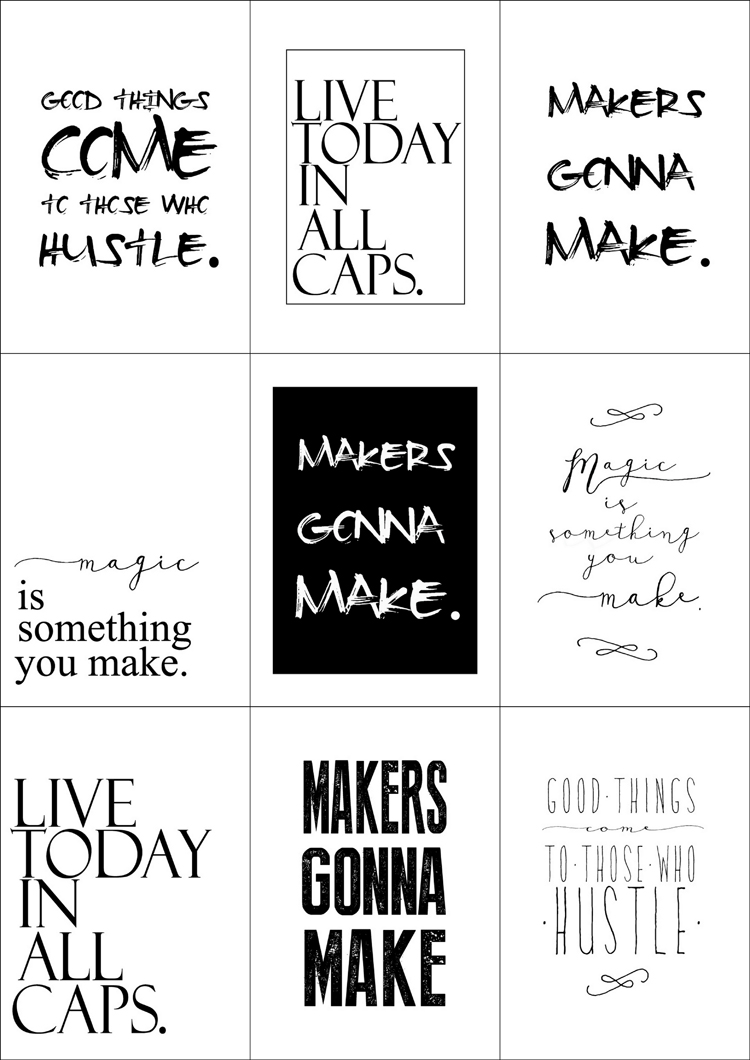 I couldn't find original sources for these quotes, but if you know, please let me know and I'll give them credit.
I made a Makers Gonna Make printable last year, but decided to make a few more bolder versions.
This one really pops in this Press Style font.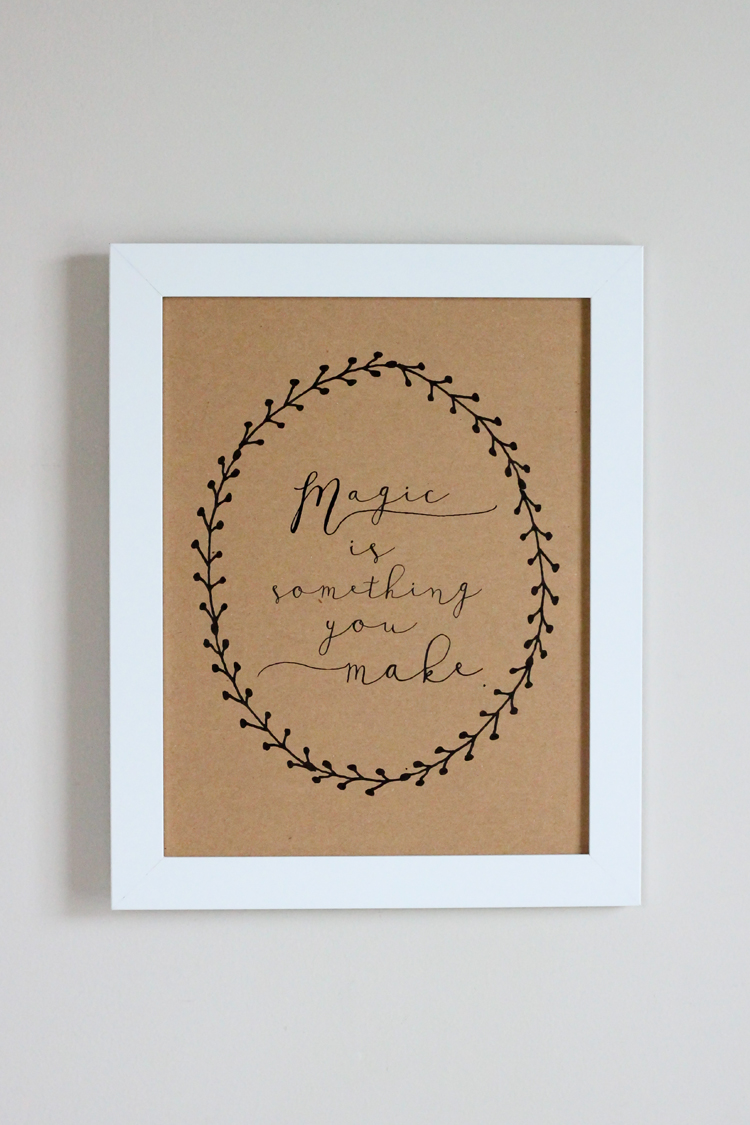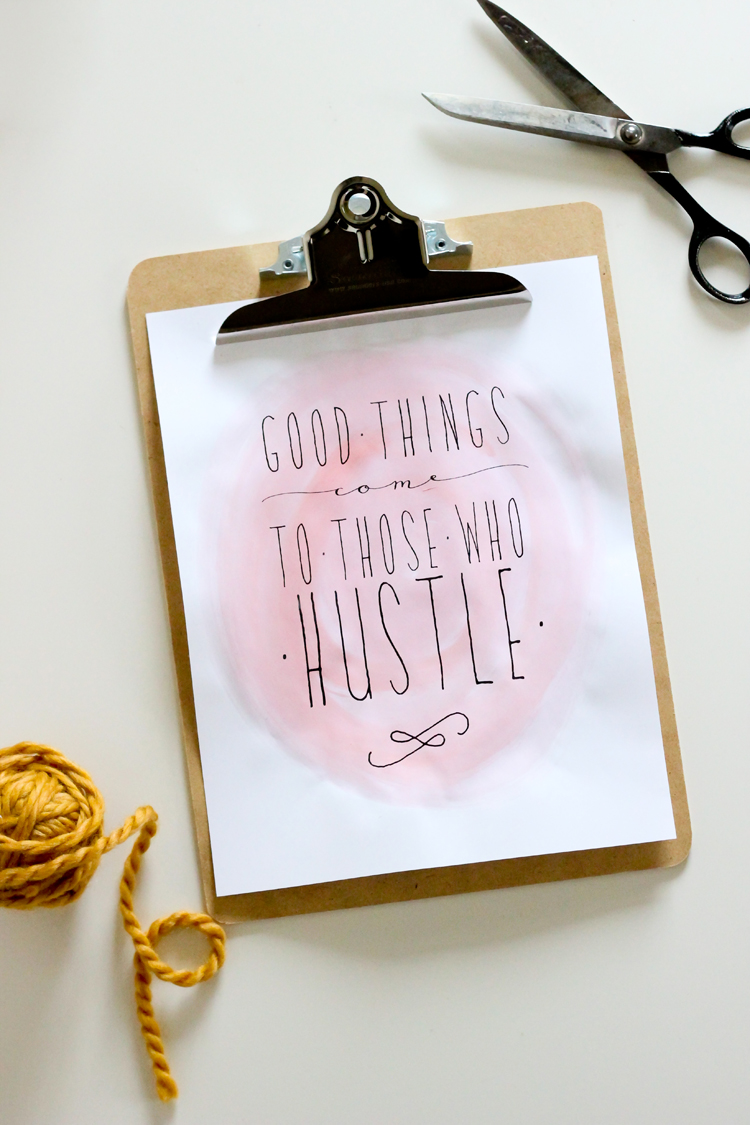 You can grab all of the printables for free by clicking below. They are all in black and white so you can print them on any color paper or fancy up the paper with some paint like I did.
All of them are sized to 8.5″ x 11″ unless otherwise noted.
Please note:
1. These printables are for personal use only. Do not copy them, sell them, or host them on your site as your own.
2. They are hosted by Google Docs. If you would rather I email them to you, you can contact me at [email protected] and request a copy. Please allow up to two weeks for email delivery. It probably won't take that long, but it may depending on my schedule.
3. Font credits: Basic Sharpie Font, Dago, Press Style, Felix Titling
Happy making and hustling. 🙂