An insect print fabric paired with a dress pattern named after a flower… I swear I didn't plan it like that, but it couldn't be more perfect!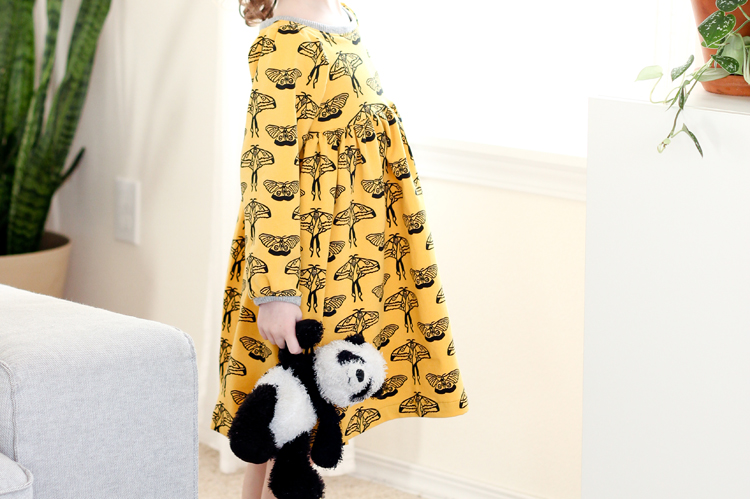 Noni Bee, a shop that makes beautiful, quality, comfy kid's clothes, is now selling their exclusive fabric and asked if I would like some.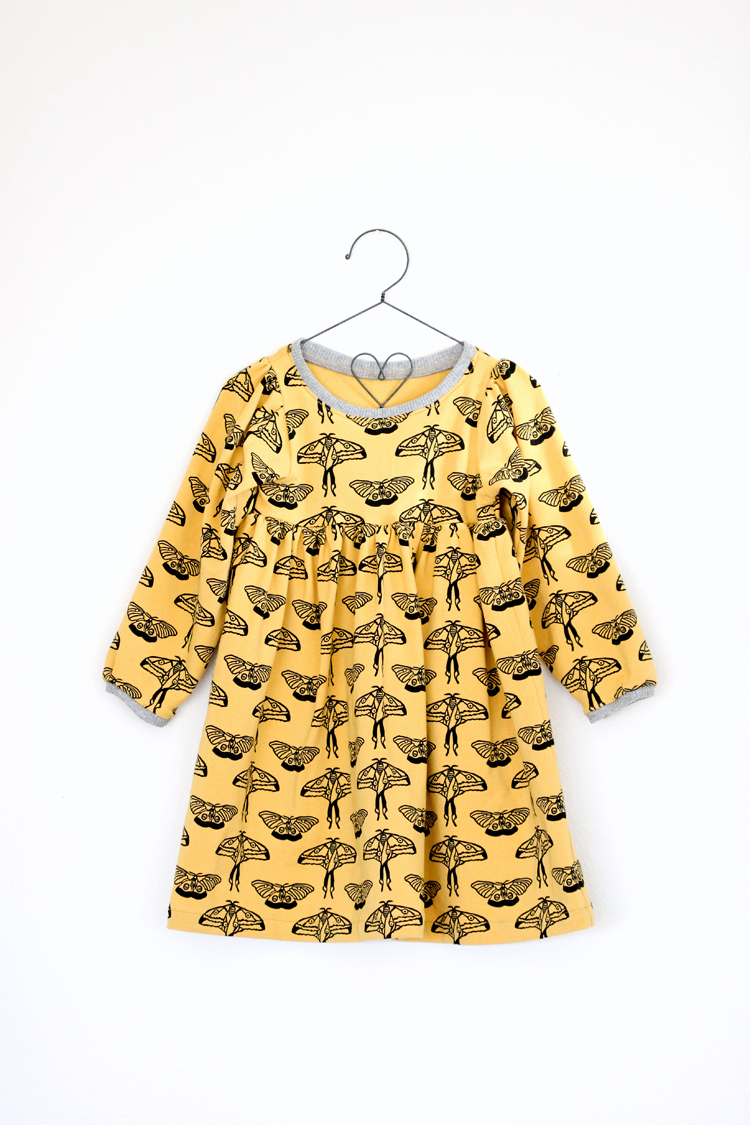 That was an easy yes! Noni Bee fabric is fun and whimsical enough to appeal to kids, but also has a tasteful, modern streak to it.
I immediately snatched up the yellow moth fabric in cotton jersey because…all the heart eyes. I also grabbed the pink tiger fabric in french terry which I know Natalie will love. I have plans to make it into a hoodie for her next Spring.
Now, cotton jersey fabric can be a risky fabric to buy online. I have ordered some jersey fabric that has ended up dreadfully thin and hard to sew. This Noni Bee cotton jersey is nothing like that. It has a really nice weight and firm stretch to it. It's thick, soft, and a dream to sew. Oh!…and it's organic and made in the U.S.A. So, it's beautiful and socially responsible.
It paired perfectly with Sew Like My Mom's Snapdragon Dress pattern. Natalie's wardrobe was lacking in knit dresses with long sleeves for winter, so I sewed up the long sleeve view.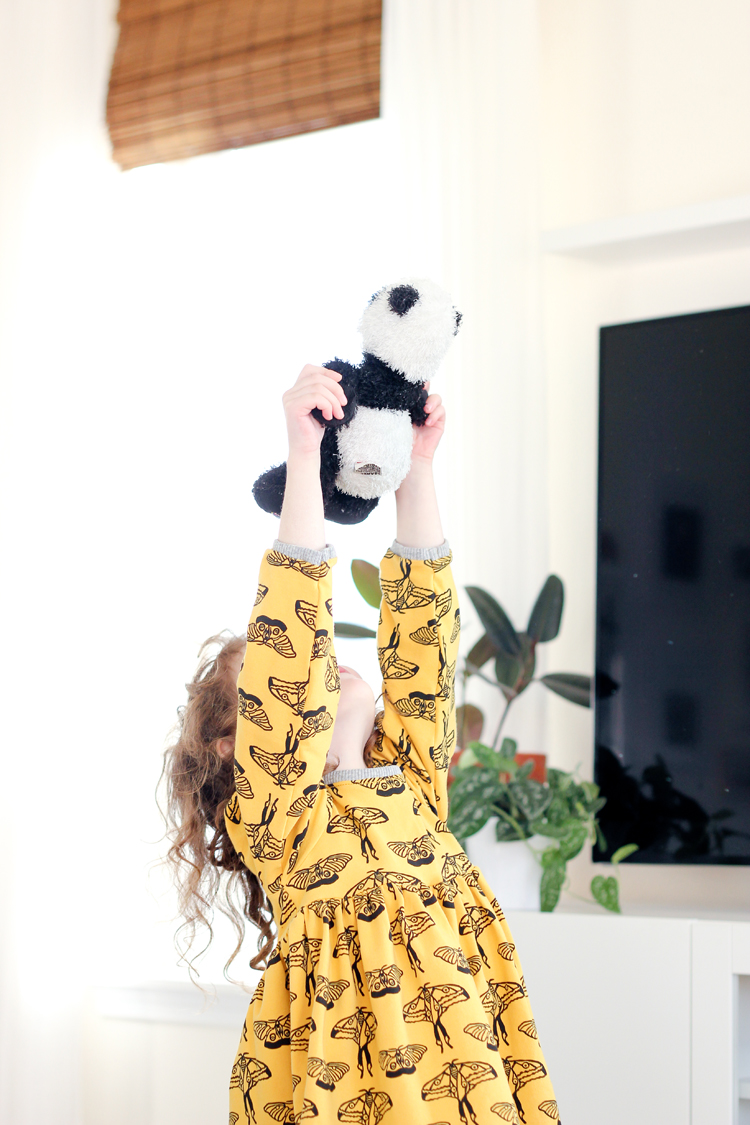 It's perfectly cozy and cute for jumping around the playground, or just hanging out at home, belting out her own version of the lyrics to "Let It Go." That's right…her Frozen obsession is still going strong three years later. Which is ironic, considering the title of the song. Ha! 😉
If you don't sew but love this fabric too, you can buy ready-made dresses, leggings, tops, skirts, aprons…go check it out!
Disclaimer: Fabric was provided to me by Noni Bee. I purchased the pattern. All my opinions are genuine and sincere! 🙂