If you're looking for a dress pattern to fall in love with…this one is perfect!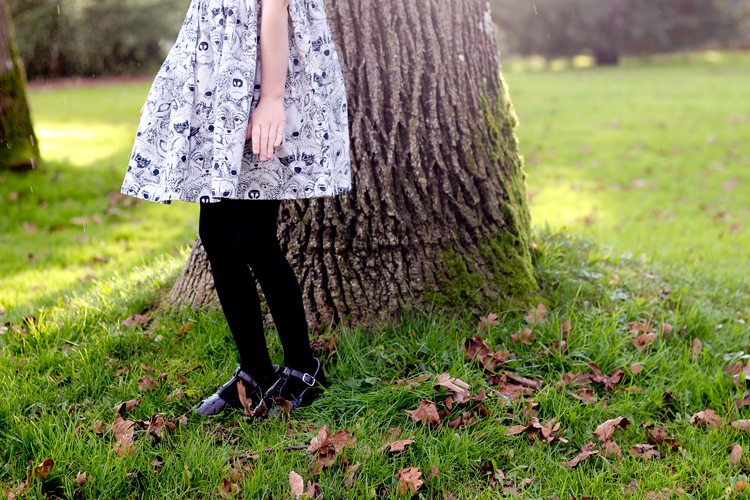 I recently sewed up the Ayda dress From Simple Life Pattern Company and fell in love myself!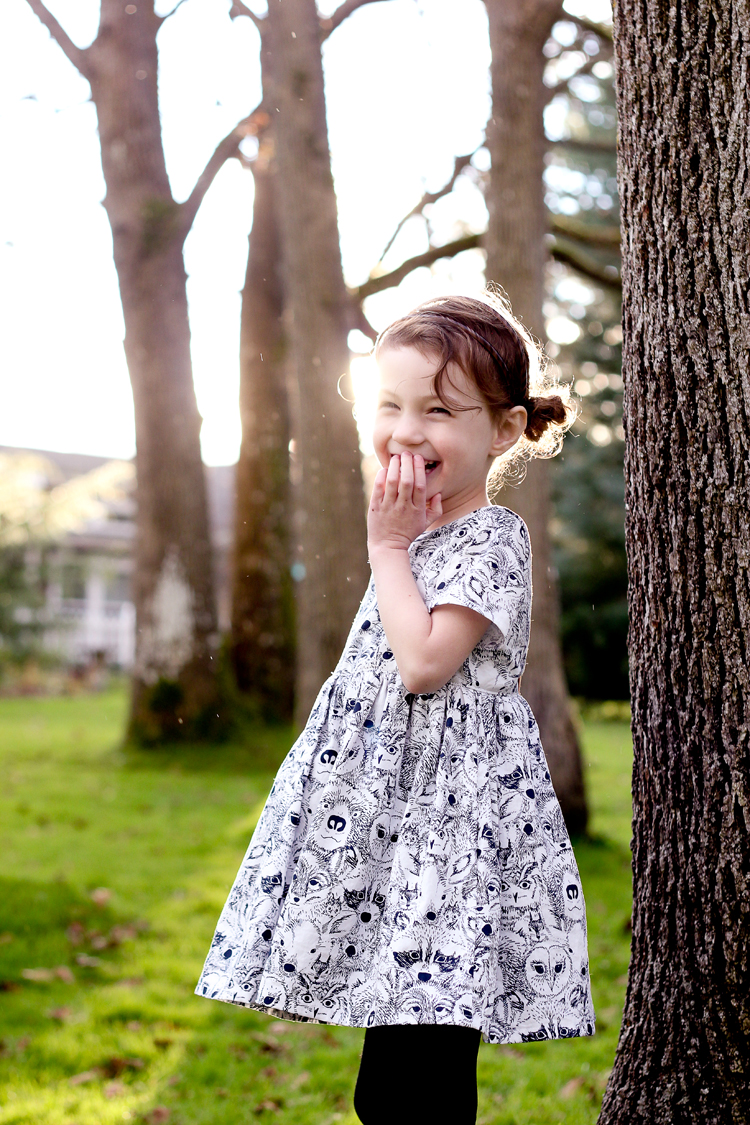 It's a basic dress in the front, with a touch of magic in the back. There are no closures, but the low V back makes that unnecessary. This makes my fournager, who changes her outfit several times a day, sublimely happy because she can slip it on and off herself without a hitch. Even with her cast (which she just got off after these pictures, yay!) this dress is easy on and off.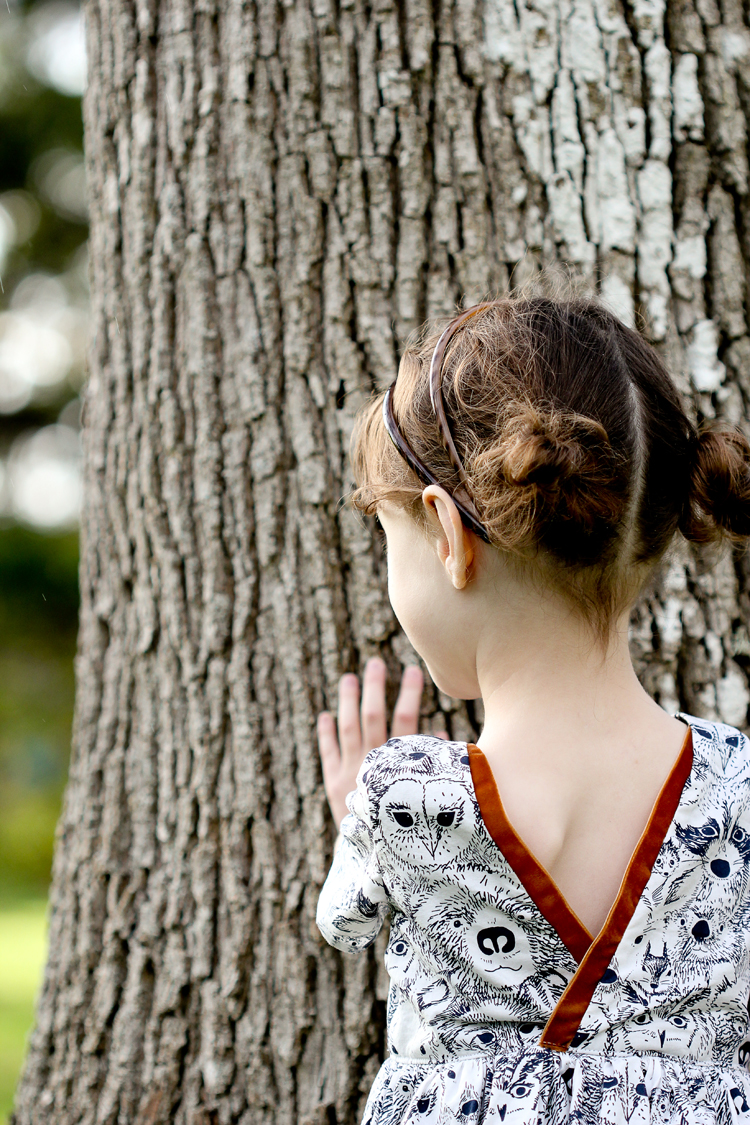 It's fully lined, which is a really nice detail, especially if you want to make it a fancier dress.
There are a bunch of sleeve options, and even a lace back option, which I want to try next. The v-back is a great spot to add trim, so I added this burnt orange velvet ribbon from May Arts Ribbon.
I sewed the dress up in this beautiful Menagerie in Onyx from Sarah Watson's Indian Summer collection from Art Gallery. I have talked many times about my love for Art Gallery fabric. It's so buttery and beautiful. It doesn't feel anything like the quilter's cotton you probably know, which makes it great material for apparel as well.
And this Menagerie print…so much love!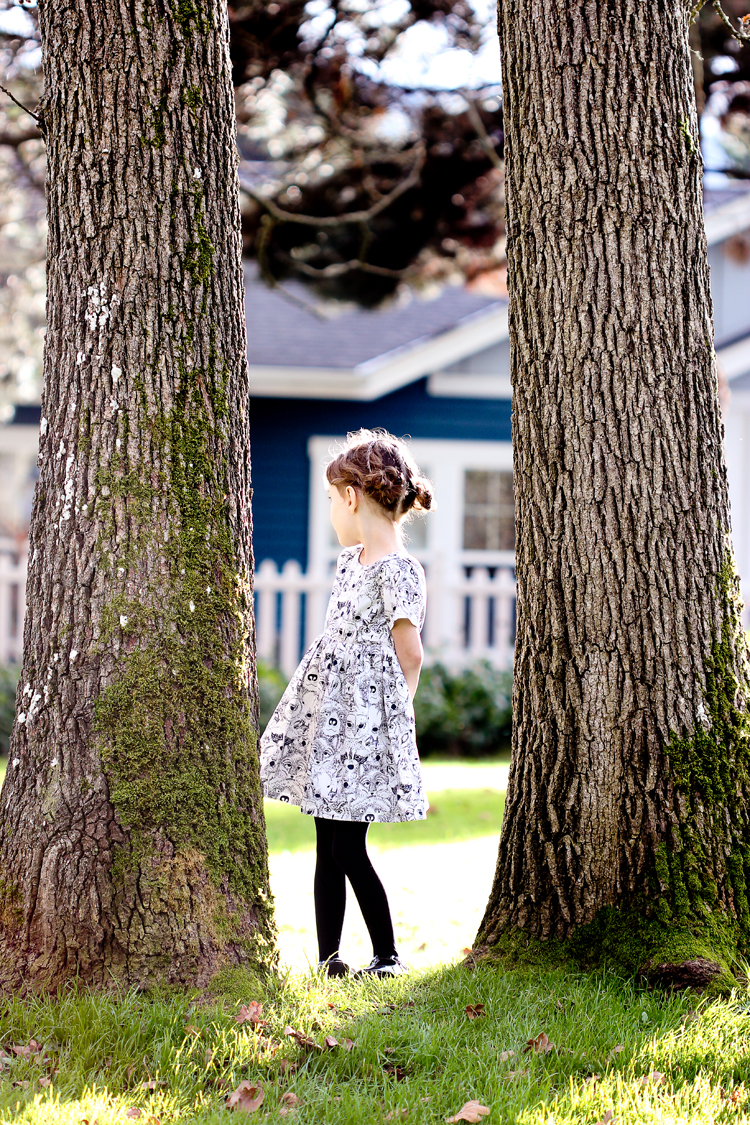 This dress has a circle skirt option, which I almost used because it's a twirly dream for little girls.  I opted for the straight gathered skirt though, so the pattern could stay upright all the way around.
I guess I'll just have to make another one with the circle skirt later. 😉 I have a feeling Natalie won't mind.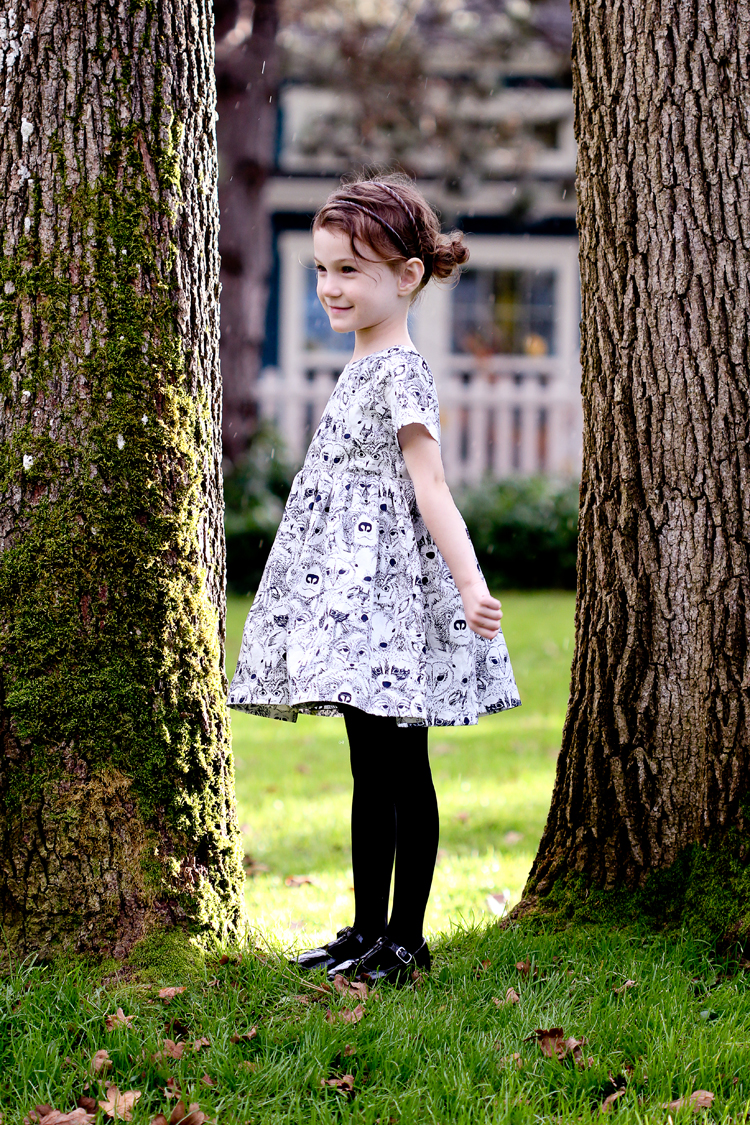 Want to make a dress just like this?
Simple Life Pattern Company has teamed up with Art Gallery  to launch of line of "Get the Look" kits. The kit includes the pattern as well as the fabric you need to make it, in one easy bundle.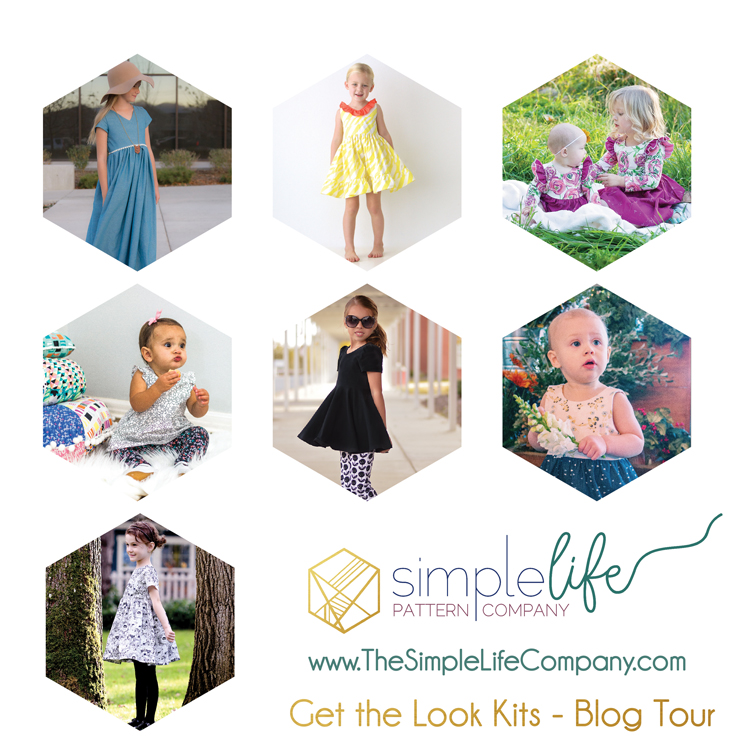 Simple Life rounded up seven bloggers to sew up a dress and create a kit. I'm the caboose on the blog tour train, so you can already see everyone's looks!
Mon 11/28  Kim Coffin – Sweet Red Poppy
Tues 11/29  Caroline Hulse – Sew Caroine
Tues 11/29  Kari Steiger – That's Sew Kari
Wed 11/30  Dana Willard – Made Everyday
Wed 11/30  Tami Peterson —  Sew Sophie Lynn
Thurs 12/1  Bonnie Christine – Going Home to Roost
Thurs 12/1  Delia Randall – Delia Creates
Fri 12/2 — Simple Life Pattern Company Recap
There are also a bunch more kits to choose from and it's all 35% right now! You could totally simplify your holiday dress sewing and save a little cash. 
Both of which come in handy this time of year. 😉 Happy holiday sewing!