The post in which I wax sentimental…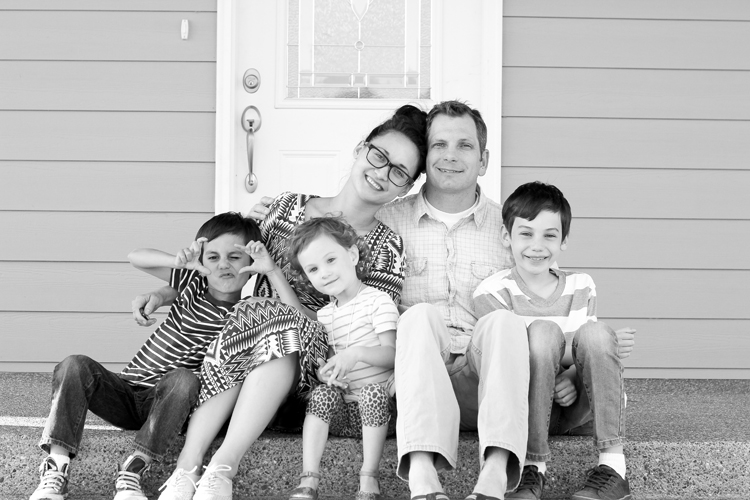 I actually wrote this post several months ago and then left it unpublished until now, because I still was on the fence about the direction I wanted this blog to take. As we get ready for a new year, it seems like good timing to finally share it.
You see, we bought our first house this past summer! ( Yay!) My blog projects have always been in step with our real life, so home decor feels like the natural next step for my blog to take.
But I waffled back and forth between wanting to share our projects and feeling like I didn't really have anything inspiring to share. After all, we are first time home buyers, so our home is a small, modest, practical new build and our reno/decor budget is on the "affordable" side. So, I've mostly kept our house projects off the blog.
Then, as I was browsing Pinterest for…you guessed it… affordable home project hack ideas, I realized how silly my reasoning has been!
So, I've decided I'm going to start sharing more of our home. But before I do I want to start things off on a personal note.
Because homes, to me, are very personal.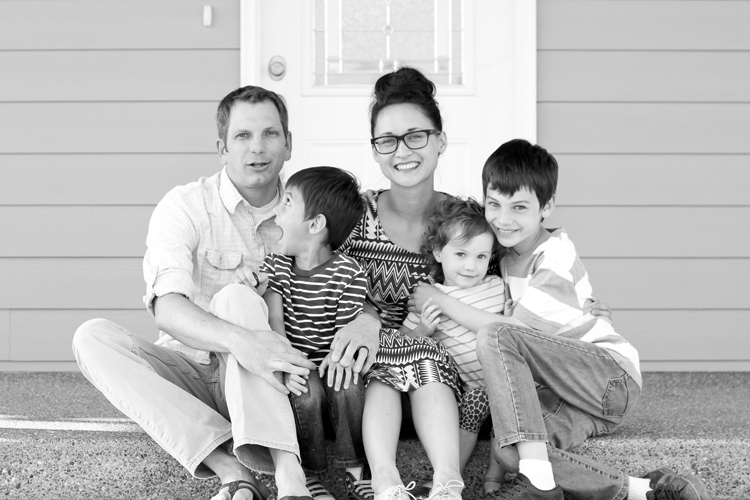 One of the top items on my to do list, when we bought our first home, was to get a family picture on the porch (I promise this relates ;)). A month later, we still hadn't snapped our "welcome to our first home" shot.
I got sick of waiting for the perfect moment to take it, and finally decided to take a real snap shot of us in our raw and natural state. Me with my fifth day hair (yes, 5 days, yikes, what a week), my daughter with road rash on her nose because this rough and tumble girl plays hard, the boys who needed hair cuts like two month ago, and us in a mish mash of Sunday afternoon attire. Really, my only "planning" was requesting five minutes beforehand, that nobody come out wearing just their underwear. Ha! …Oh yes…and my middle child, who refused to keep a straight face for a single shot.
Planned, pretty photos are totally wonderful and necessary, but this….This I want to remember forever.
Messy, memorable, imperfect, and full of love.
Which is kind of the approach we are taking with our house.
Embracing limitations, learning as we go, seizing the day and hoping it works out, making the most of it when it doesn't, and with painstaking patience, striving to cultivate a home rather than just a house.
…which has a few wasps nests which we just discovered while taking these pictures. Nice. 😉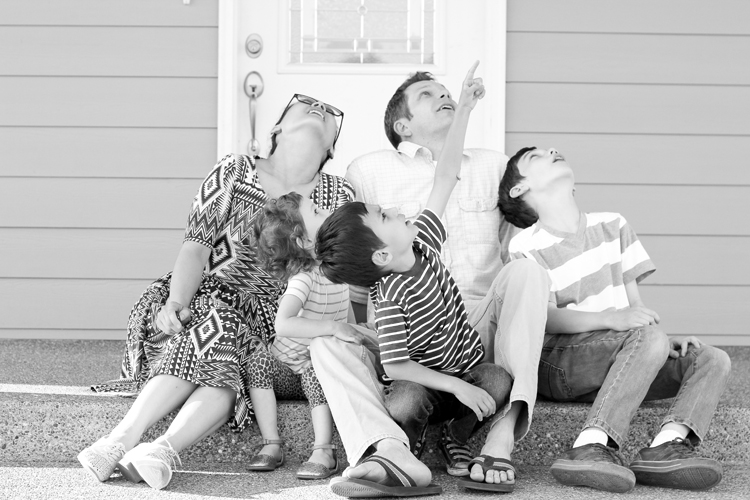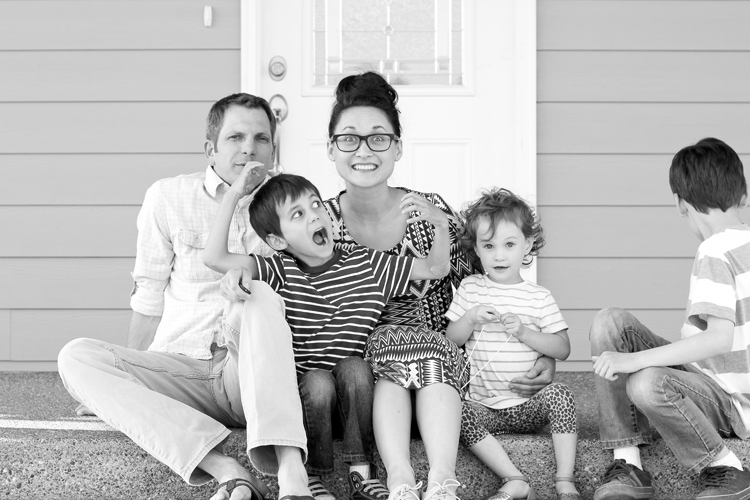 There are things about this house that drive me nuts…like the fact that our master bedroom and office have to share a space again, or that our "wood" flooring is not quite crappy enough to replace, or that our bathrooms seem to have been added as an afterthought, but we are learning to embrace it.
We are also learning to reconcile our dreams with reality and family time. After our monthS long kitchen renovation (post coming soon) we realized that our house dreams are not as important as our family dreams. So, we're trying to balance our approach toward making our house more beautiful and practical, but not at the expense of our family time.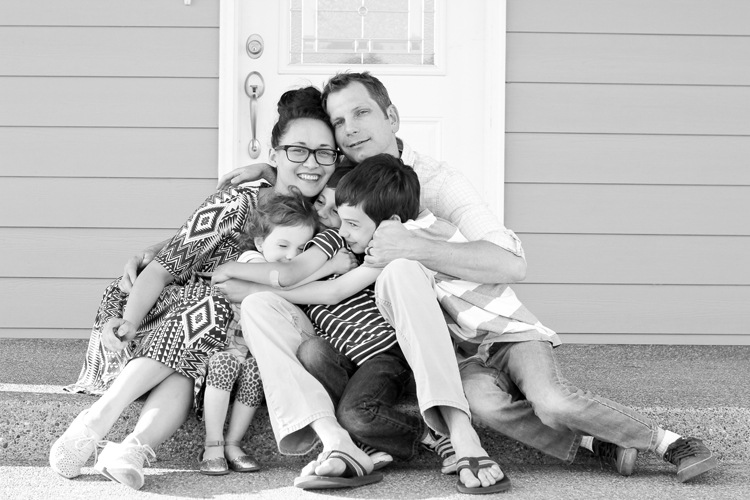 As serial renters for 12 years before this, we've lived in our share of tiny apartments and houses with one crappy bathroom, but it never interfered with us making some of our most cherished memories. If those years have taught me anything, it's that love grows  just as well in small, imperfect places.
In this age of sharing (and over sharing), I feel like the pressure to be perfect and have perfect homes and families has become greater than ever before.  So, this is my disclaimer of sorts, that it is my hope that this is not going to be about that. I want this place to be a space for inspiration, and hopefully encouragement. I believe that most most of us are in the same boat. We are living in our non-dream houses, just trying to make the most of beautifying our allotted spaces and making a place where love can grow.
One of our most recent "home improvement" decisions has been that our home comes first and our house comes second. 
I think it's our best decision yet. 🙂 That…and starting the tradition of family pictures on the porch.