I think you're going to love today's guest. I do!
The classy, stunning, incredibly talented Stefanie from Girl.Inspired is remixing things today for my Pleated Pencil Skirt Re-mix Tour!
Everything Stefanie touches turns into beautiful magic. You can see what I mean HERE, HERE, and HERE. And those are just recent posts.  Her pictures alone are always… WOW. It doesn't matter if she is posting about sewing, crafting, food or parties. Each of her posts is a treat.
Having worked with her on 5&10 projects I've gotten a peek into what  a tremendous person she is, inside and out. I'm super excited to have her here!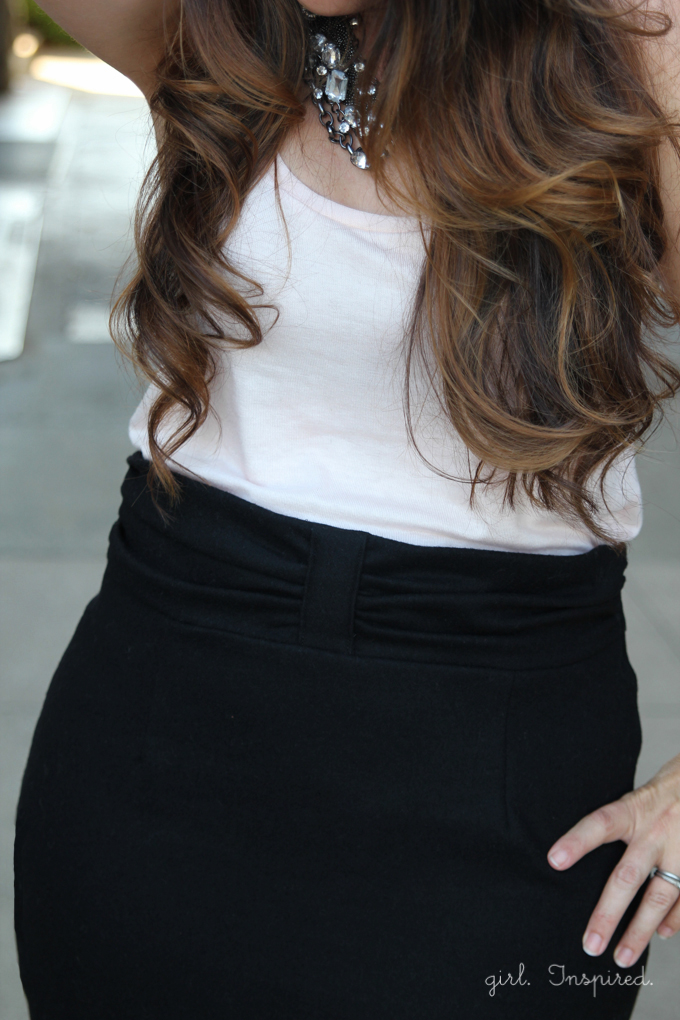 Go HERE To see what changes she made to the waistband!