I am beyond pleased to introduce you to my first guest for my Pleated Pencil skirt Pattern Re-Mix Tour….
Mie from Sewing Like Mad!
Mie is a technical sewing maven, her sewing is impeccable, and she has beautiful taste. Just check out
this post and
this post and you'll see what I mean!
Her pattern re-mix today is no exception to the usual loveliness we can expect from her…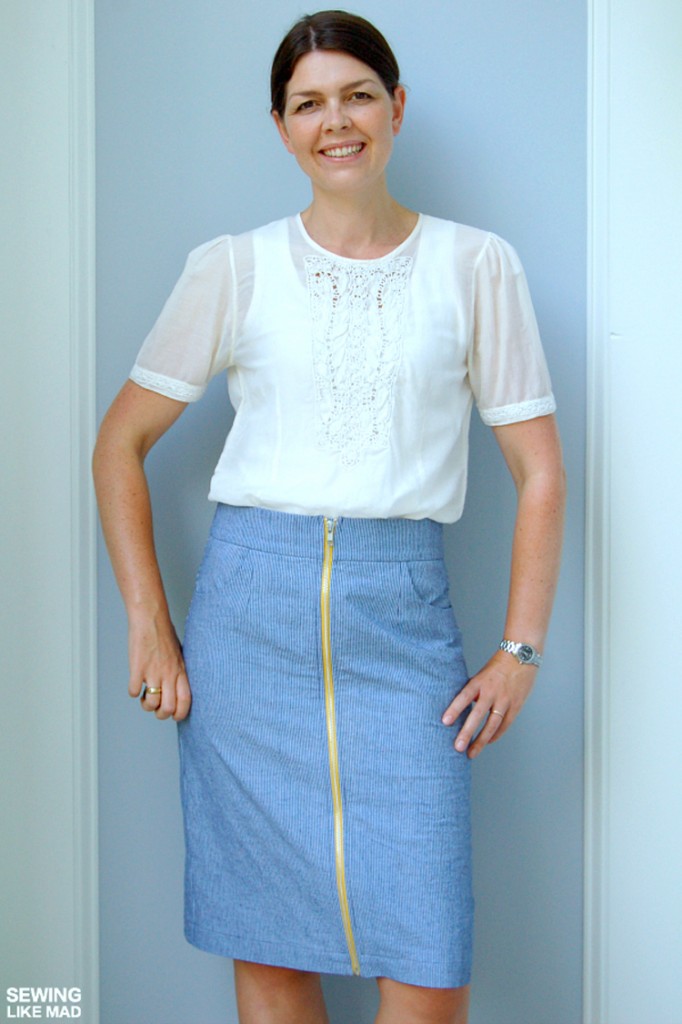 Go HERE to check out the full tutorial!