Hi sewing friends! I'm so excited to be on April Rhodes Popover Poncho tour! (and giving away a copy…see the end of the post!)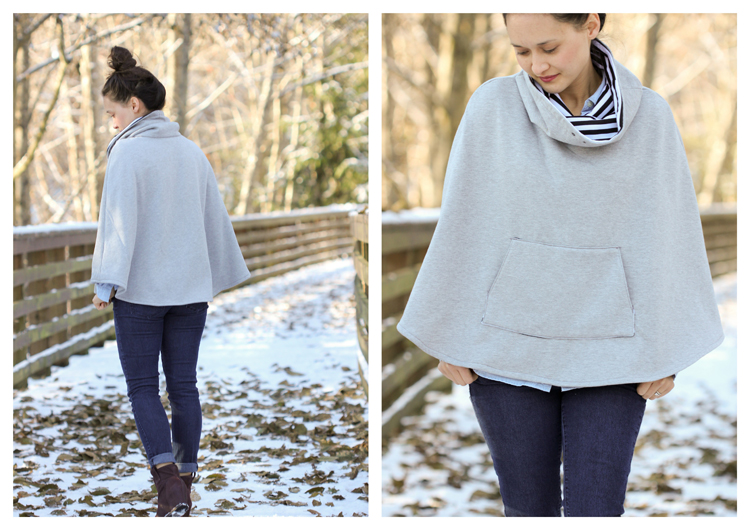 It's a super cute, super simple pattern just perfect for crisp weather. April has such a great eye for making patterns that are practical, stylish, and that flatter women's bodies so well!
I am already a huge fan of her Staple dress pattern. It's my go to dress to sew and to wear.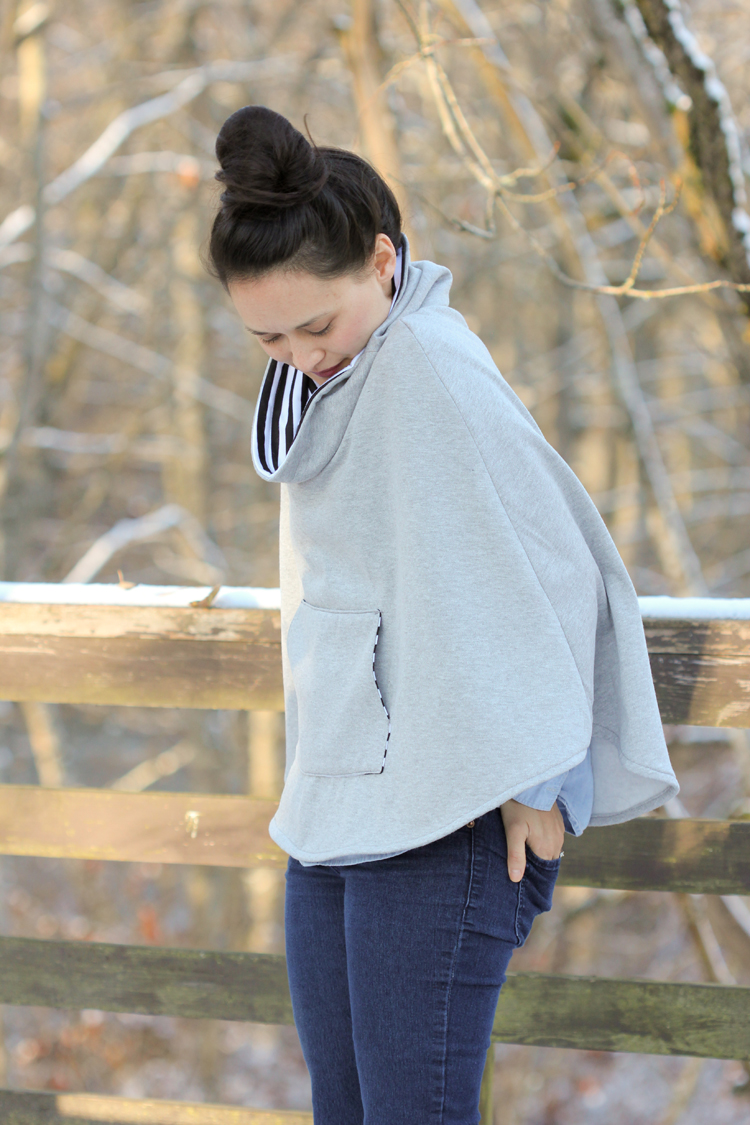 I chose to keep my poncho casual, and sew it up in gray sweat shirt fleece from Jo-Ann. I added some interest to the collar lining with some black and white stripe Ponte De Roma knit from Girl Charlee.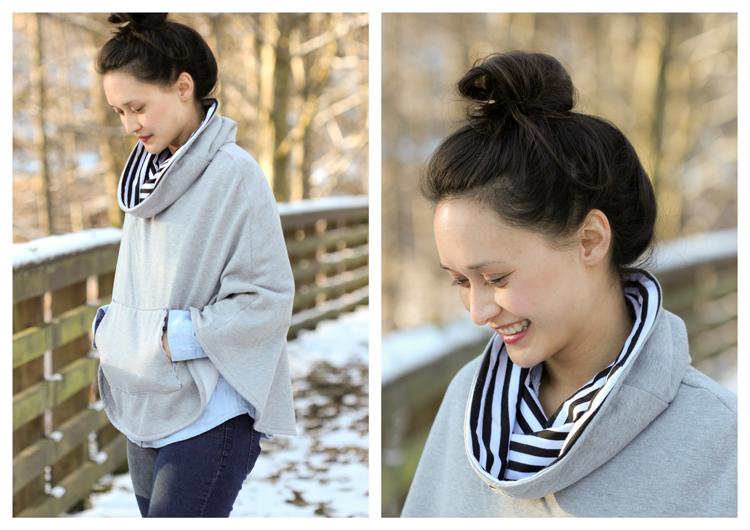 I also added some metal eyelets for the collar casing, but then struggled to find a safety pin small enough to thread my twill tape through them. So, I'm leaving them  empty for now.
I made my poncho about 1 1/2 inches longer than the original S/M and I think I like it just a titch longer.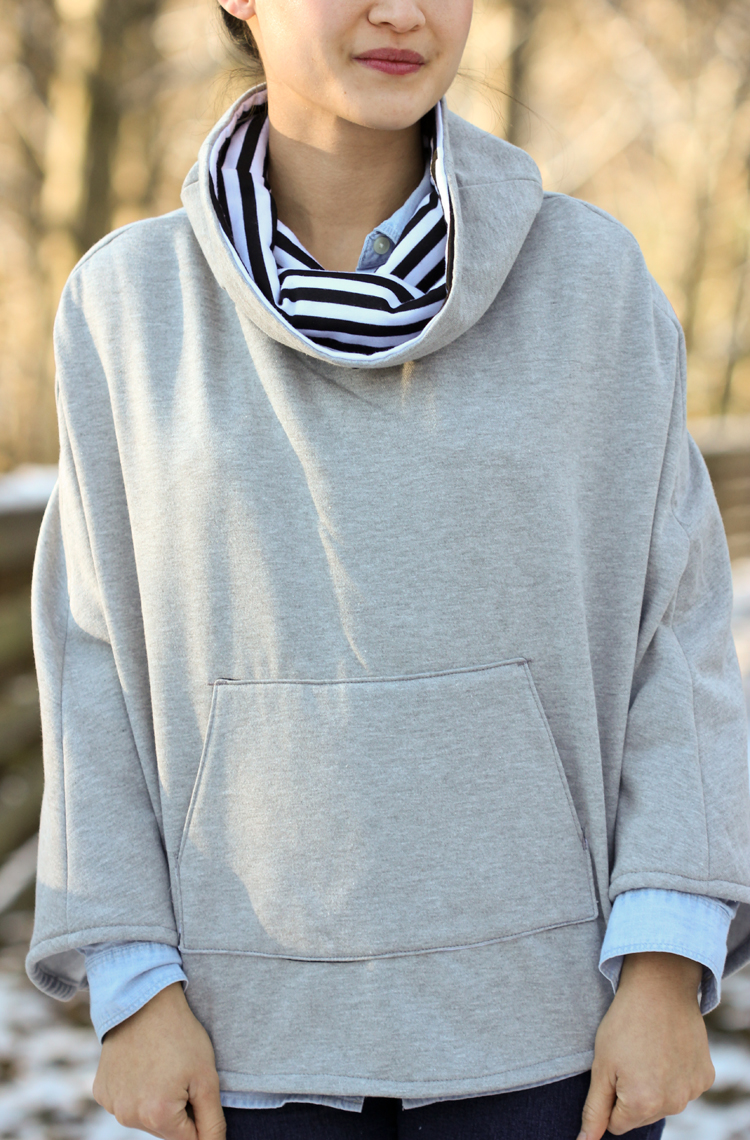 This pattern was so fun to sew and to wear that I can't wait to make another. I'm just waiting for the right fabric to come along… 🙂
I love how the hem of the poncho rises up to the wrist and then dips in the front and back. April sure designed a smart, smart pattern!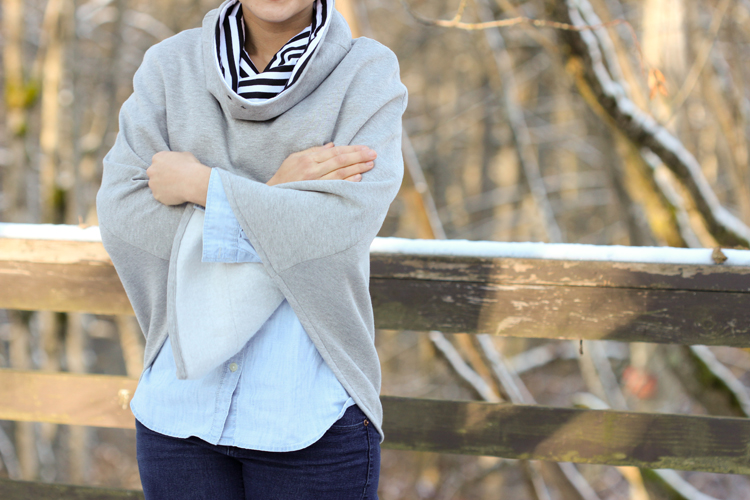 Now who's ready for a giveaway!?
Let's do it!
I get to give away ONE paper pattern copy of the Popover Poncho! Yep…you get it in the mail, and you don't have to print or tape anything!!
(fist pump!)
Simply enter in the rafflecopter widget below. Good luck!
If you want to see who else is rocking the Popover Poncho tour, check out the schedule and click around!
Disclaimer: This pattern was provided to me for free, but all opinions are enthusiastically my own! 🙂