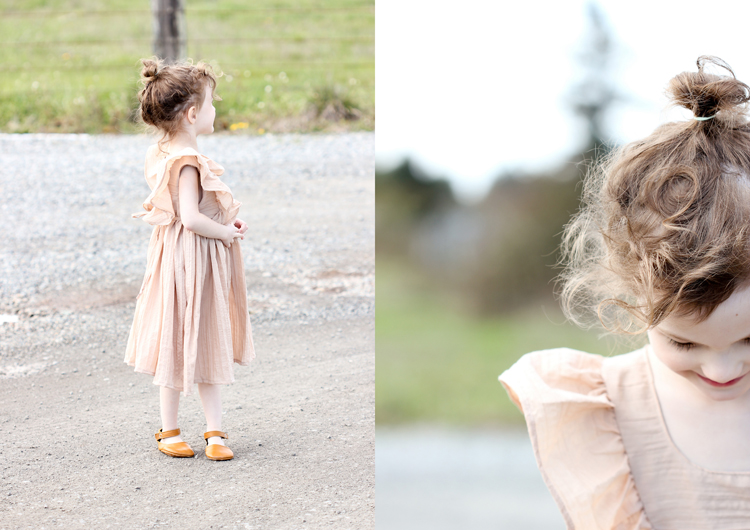 Up until recently, I've been able to sew for/dress Nat however I like. Now that she's four and starting to develop more defined, very different (of course) tastes, it's getting harder and harder for me to get away with such shenanigans.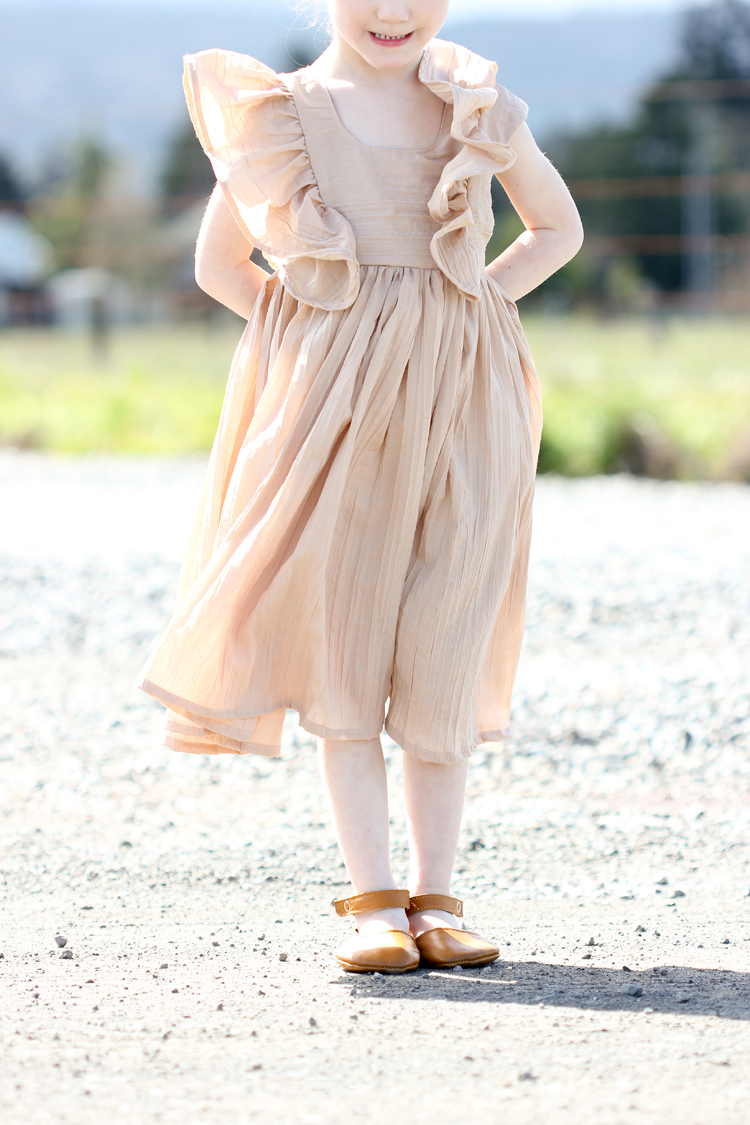 Mindful of this, I tried making a Easter dress for her that we could both love. I chose textured, flow-y neutral fabric for me, and an abundance of ruffles for her.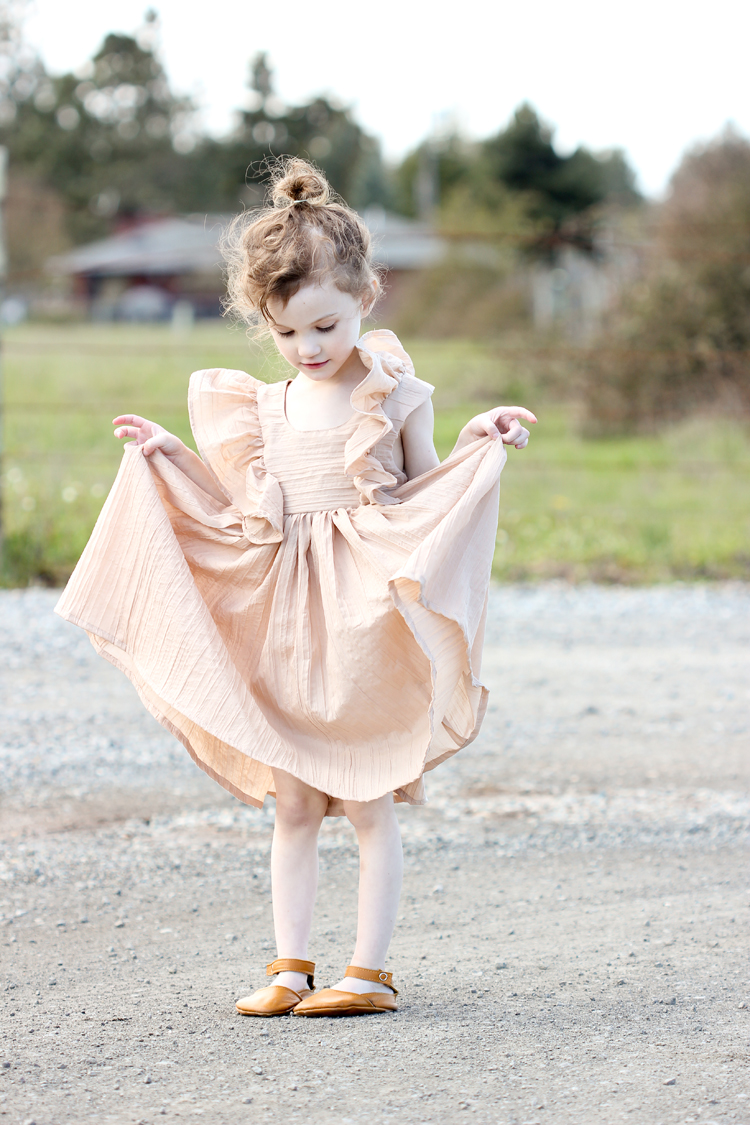 She took on a serious tone in these pictures, but rest assured she loves it. I actually used it as a bribe…I mean incentive (ha!)..for something else. She's four, so she either loves it and wears it, or hates it and refuses to touch it. 😉 Four-nagers…at least you know where they stand!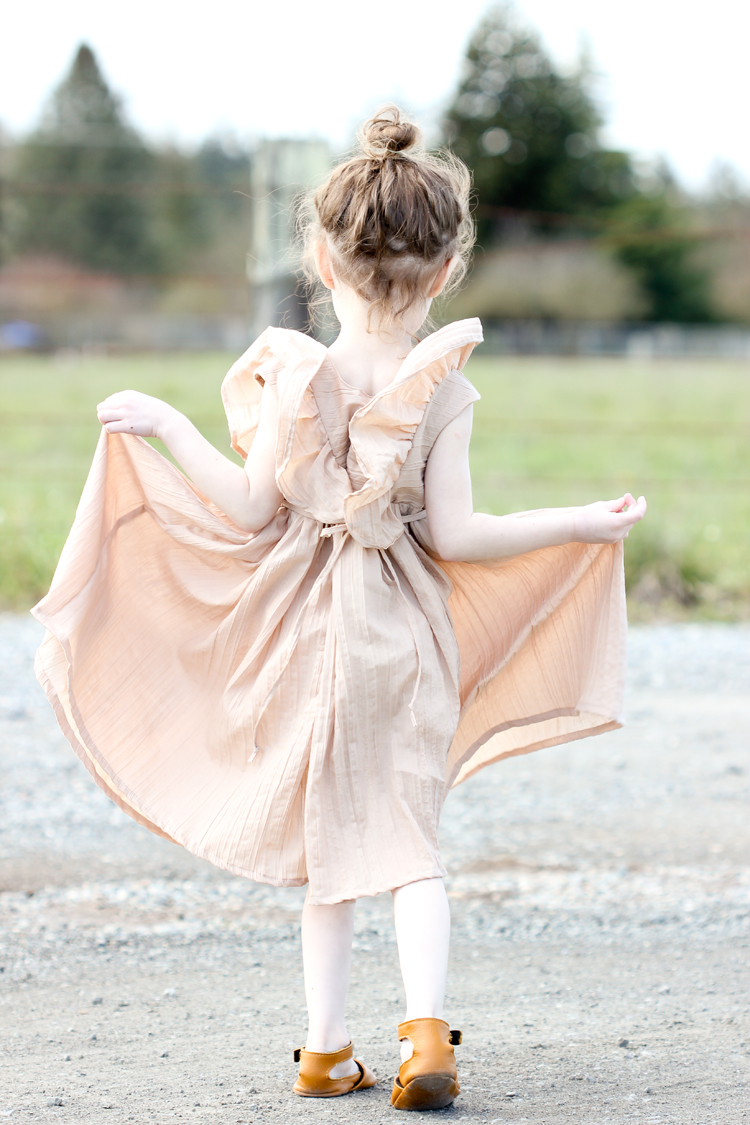 I used Elegance & Elephants' Mori Dress and Top pattern as the basis for the dress. Then I added volume and a bit of length to the skirt, and lengthened the sleeve by about double, so I could gather it into a ruffle. I also slightly narrowed and hemmed the sleeve rather than sewing in a lining.
I wish I would have added a lining to the skirt. Even with the extra volume, the fabric is still a bit sheer. I make her wear white biker shorts underneath and it seems to fix things well enough.
The fabric is from Jo-Ann. I think I found it in the shirting section or the specialty cottons section. It is a little fussy to work with, but it washes up nicely and hey…I'll never have to iron it! …and actually, you don't want to iron it as you sew either. I carefully pressed seams when absolutely necessary, but otherwise, I tried to avoid ironing. The texture stays intact when you wash and dry it as normal, but a hot iron will smooth it away, so be careful!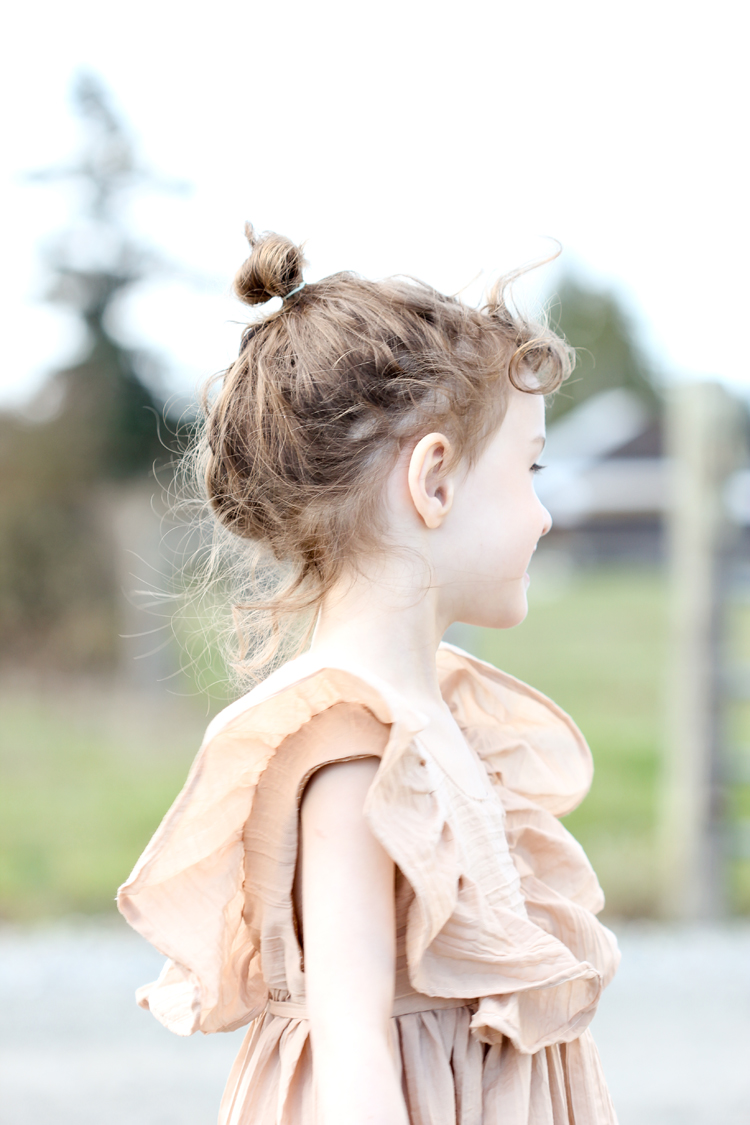 One thing I didn't anticipate but probably should have, is that the ruffled sleeves wear a little wild. They move, and flop, and fluff whenever she moves….and in the wind…forgetta about it! It bugged me at first, but now I kind of love how well it suits the feel of the dress.
Still, I am glad got a picture with them lying flat, so you can get a better idea of what I meant for it to look like. Ha!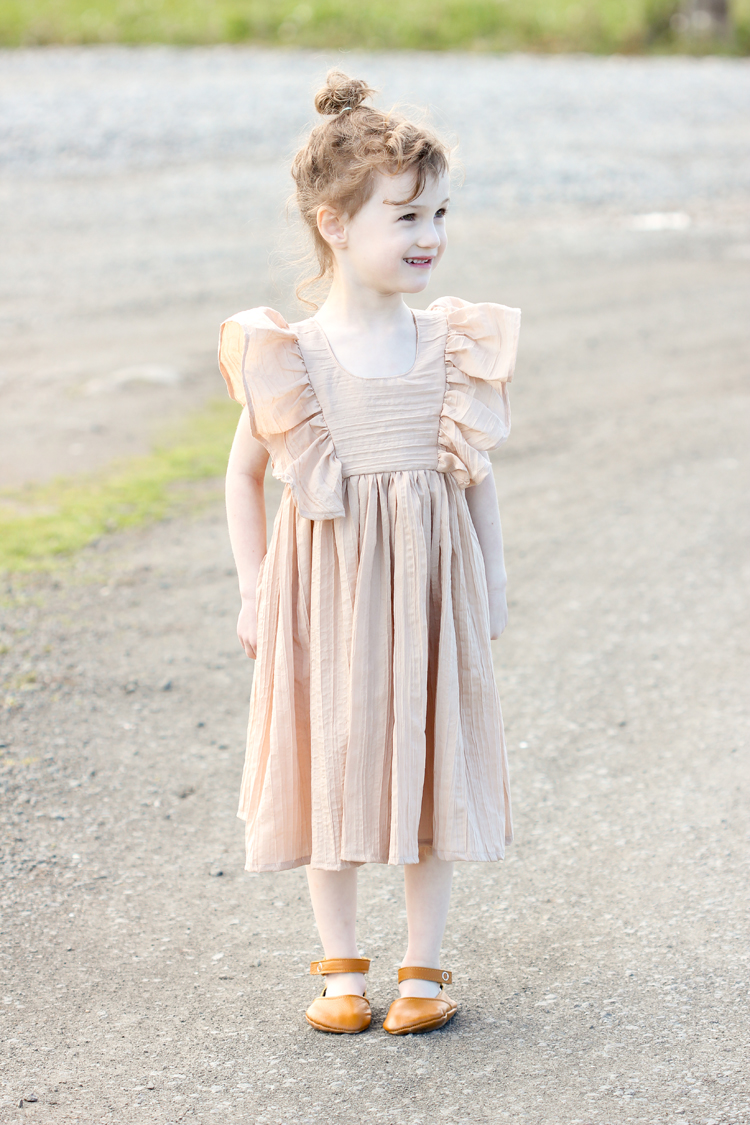 The Mori Dress pattern doesn't have any closures. None! Heidi is the master at getting the bodice to fit just right, so you don't need any. I'm all for taking a break from buttons or zippers!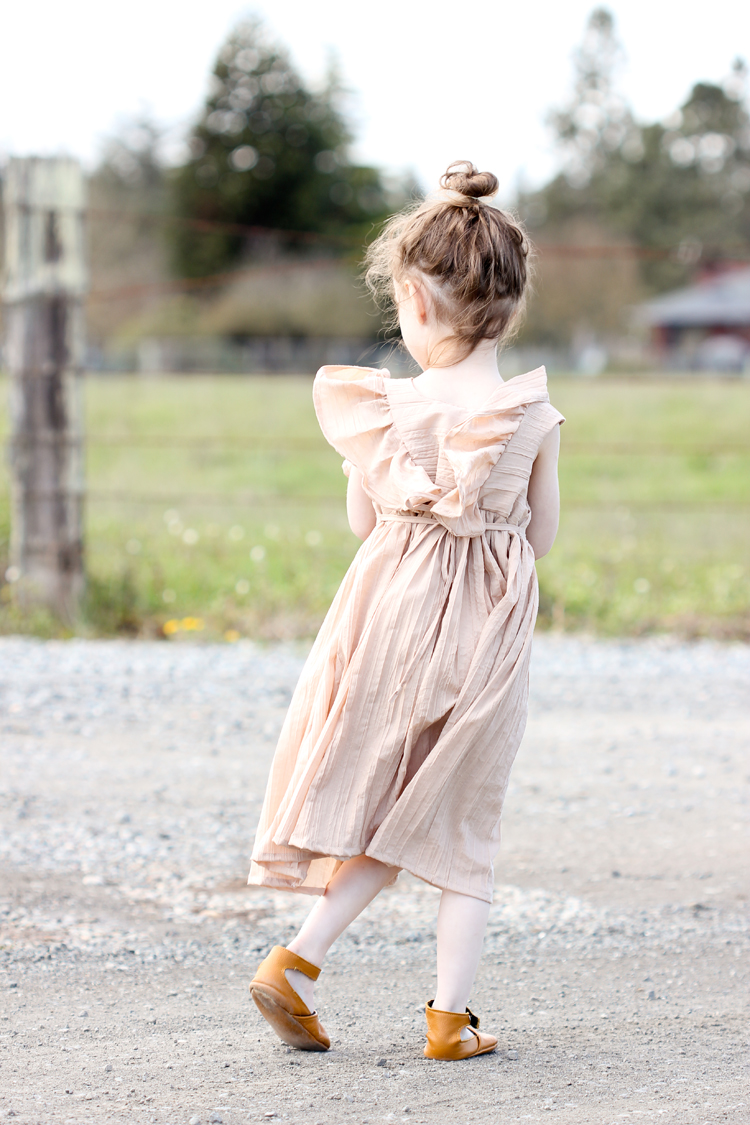 I love the pattern so much, I have plans to make a second dress, but with no hacks this time…maybe in denim? With some cute espadrilles…oh! I hope I can still have a say in her wardrobe choices for a little while longer. 😉