With Christmas just a few months away, I'm sharing my review of a brand new "toy" that is sure to impress the whole family.
It's called Maze by Seedling.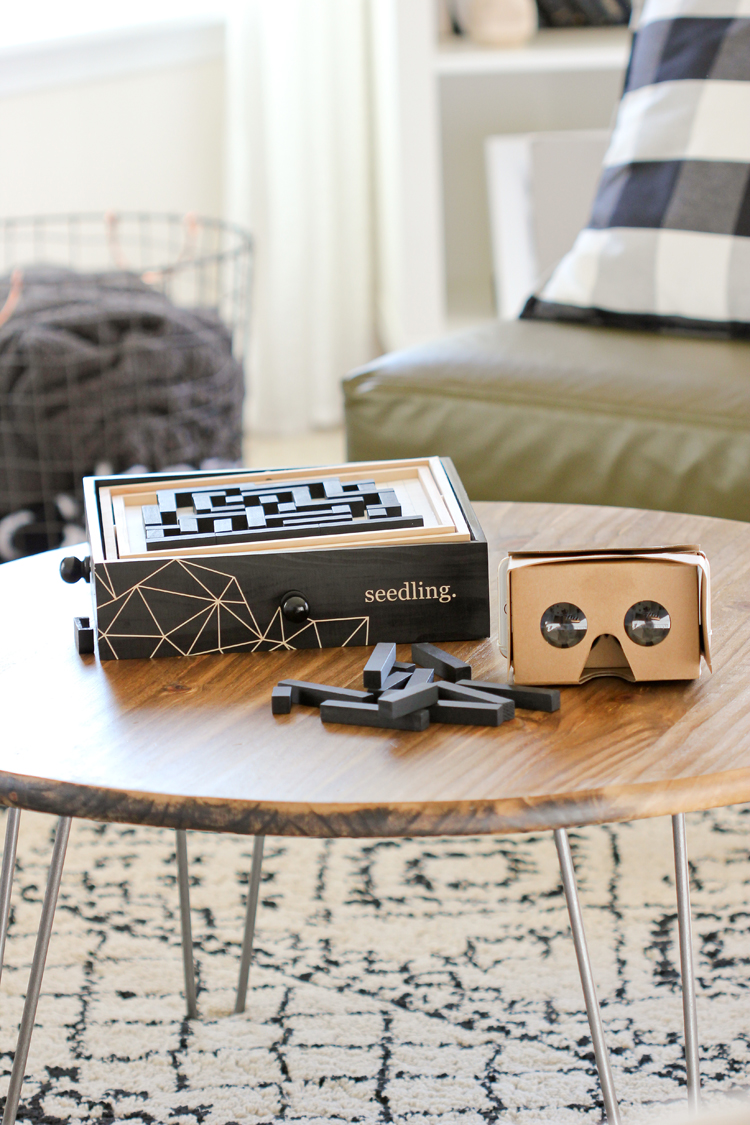 To try to explain what Maze by Seedling is, in one phrase, is hard to do because it is many things. It's a physical, build-it-yourself marble maze that's fun to play on it's own, but that you can then upload onto your phone so you can play the maze on the Maze app. Pop your phone into a Seedling viewer, and the maze turns into a virtual reality maze you can walk through. You can add riddles, customize the look of your maze, and race through the maze with multiple players at a time. If that's not enough, Seedling offers craft kits to customize your own viewers and headphones!
Seedling strikes that perfect balance between screen free creativity and tech savvy fun.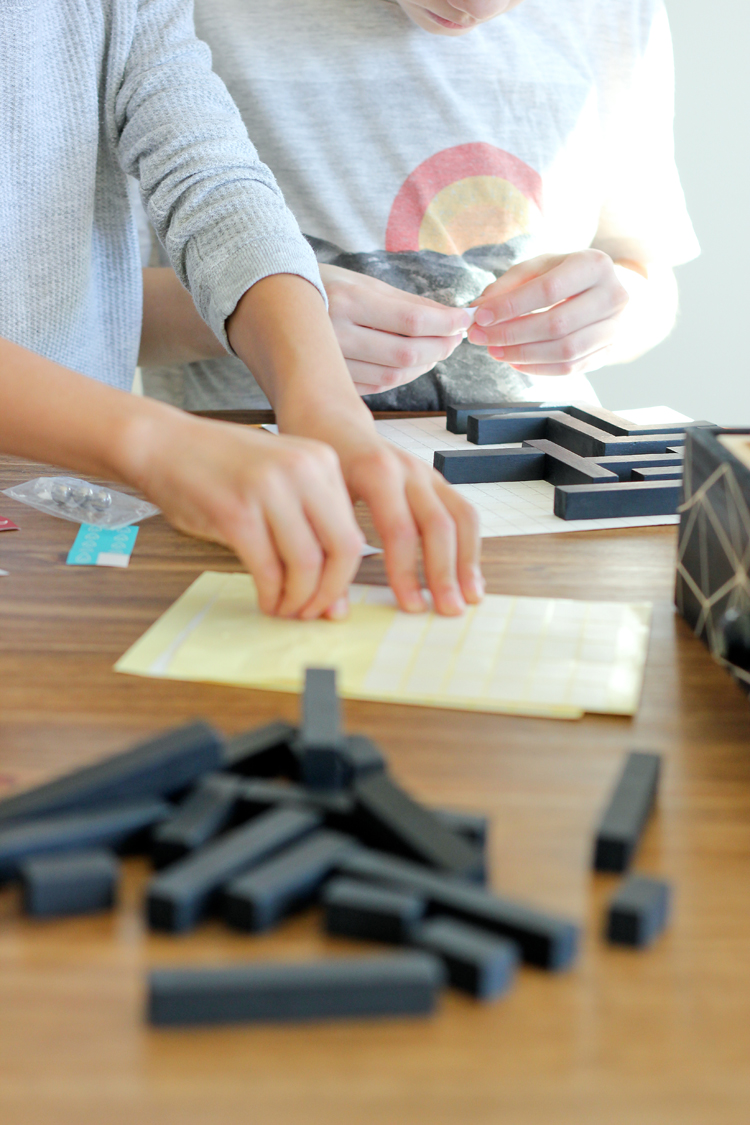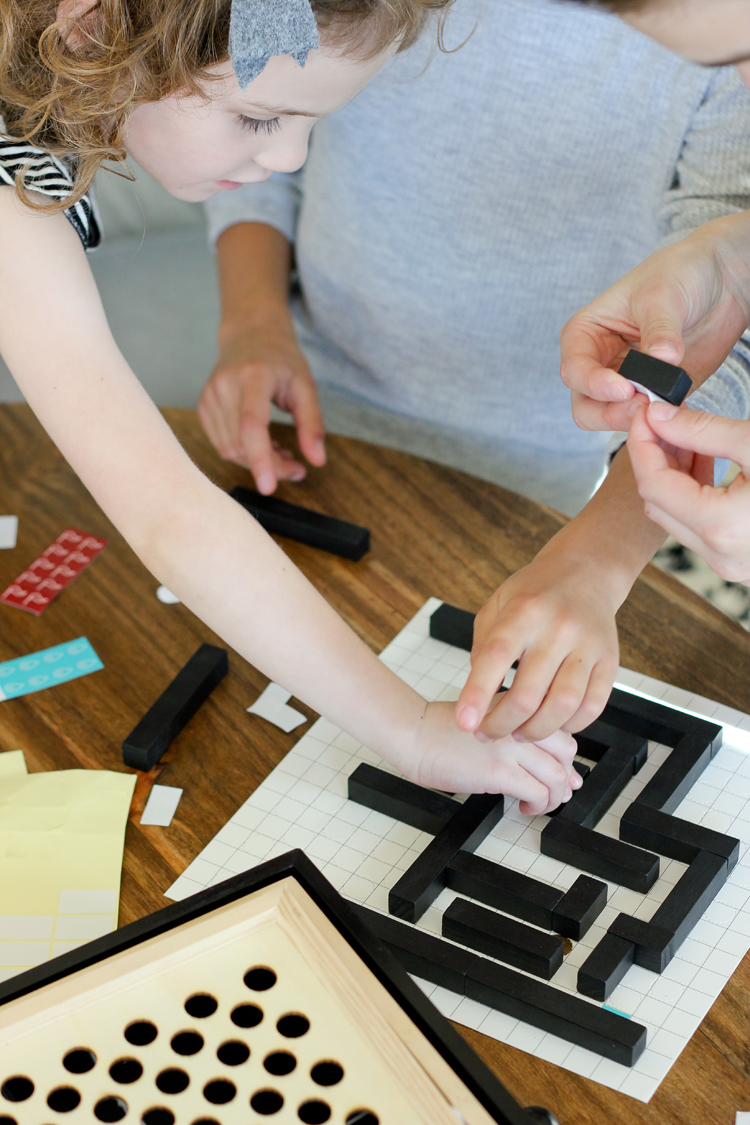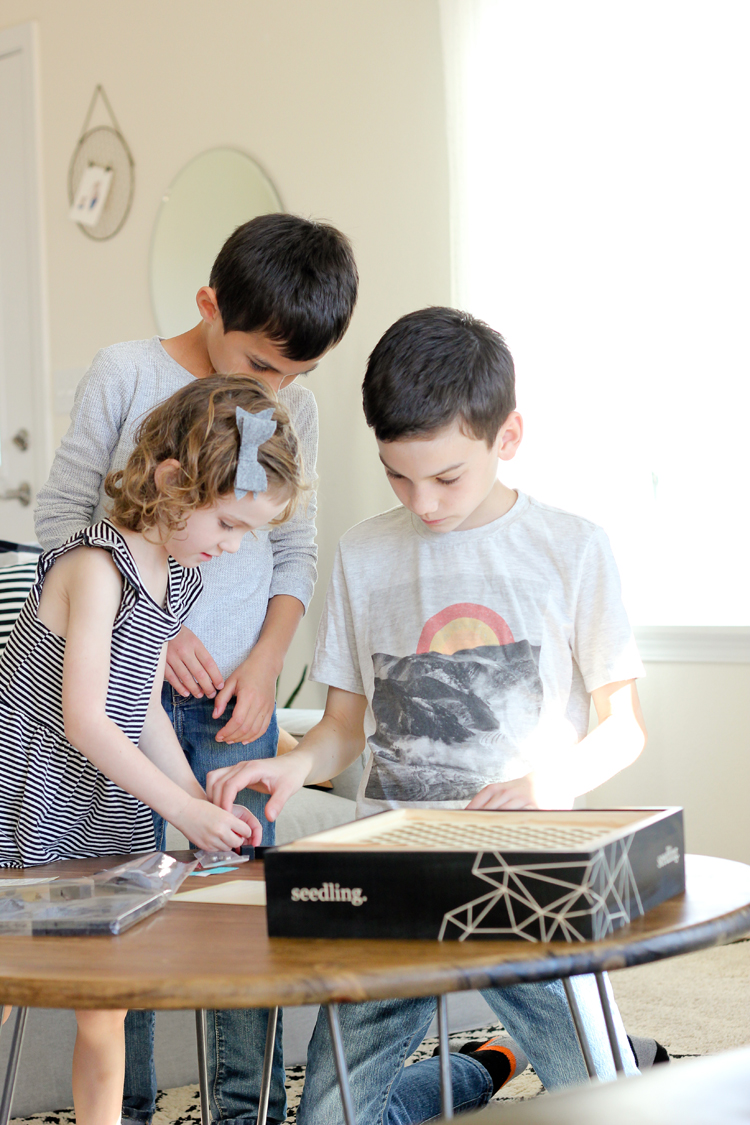 At very first impression, Seedling is stunning. It's so beautifully designed, it's one of those games you don't mind leaving out on the table.
As a mom, I also love how involved every step of the game is. It steps away from the usual instant gratification feeling most app games offer, while still being engaging. It encourages experimentation and places value on the process, and not just the end result.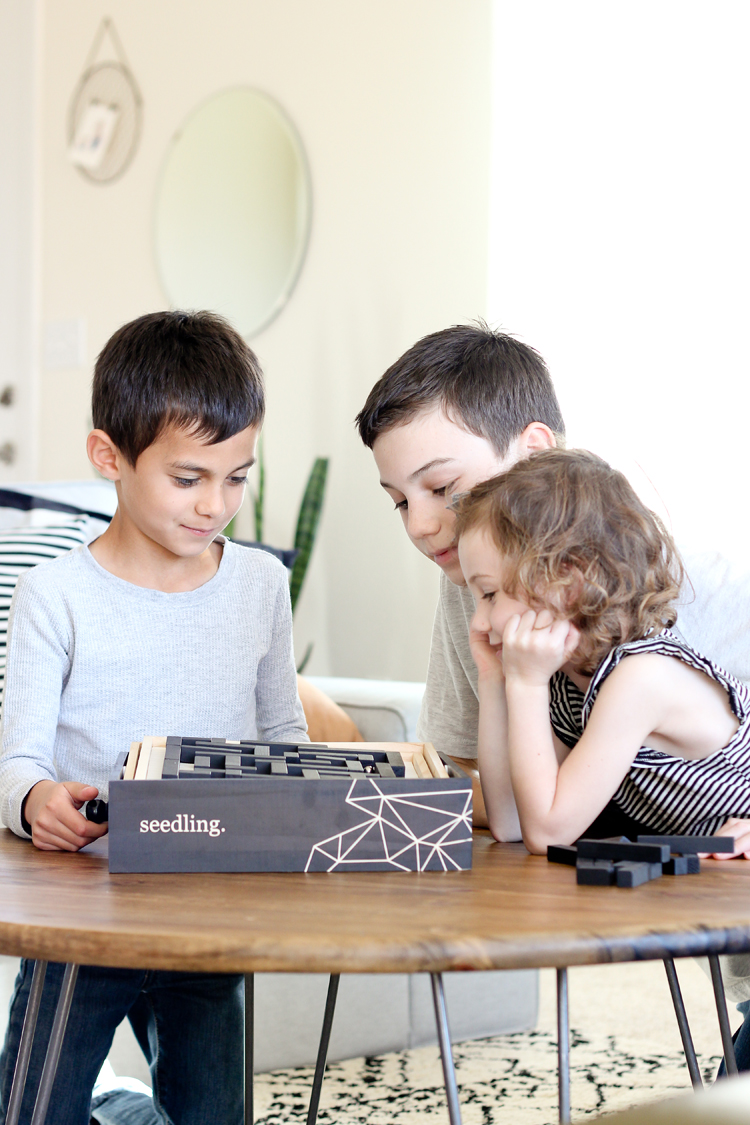 My kids had so much fun building the physical maze. They wanted to play and rebuild the marble maze over and over. It was interesting to see that they loved watching each other run the maze almost as much as playing it themselves.
Then there's the Maze app, which is really fun in it's own right.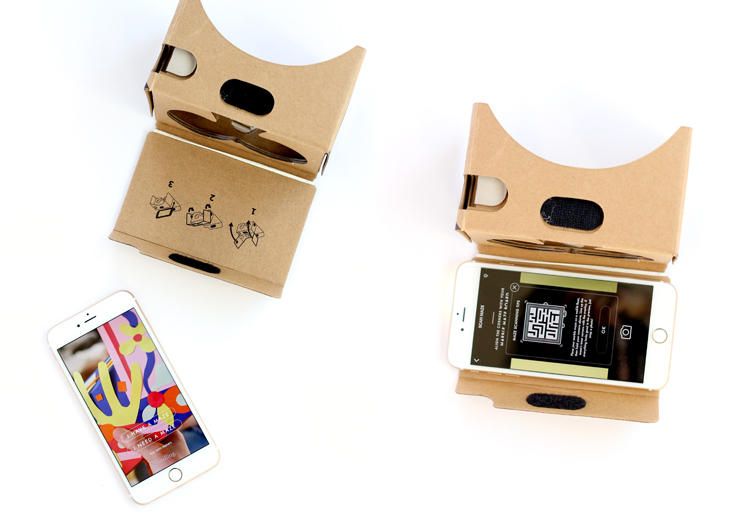 You can explore one of the existing mazes, or use the app to scan the maze you built.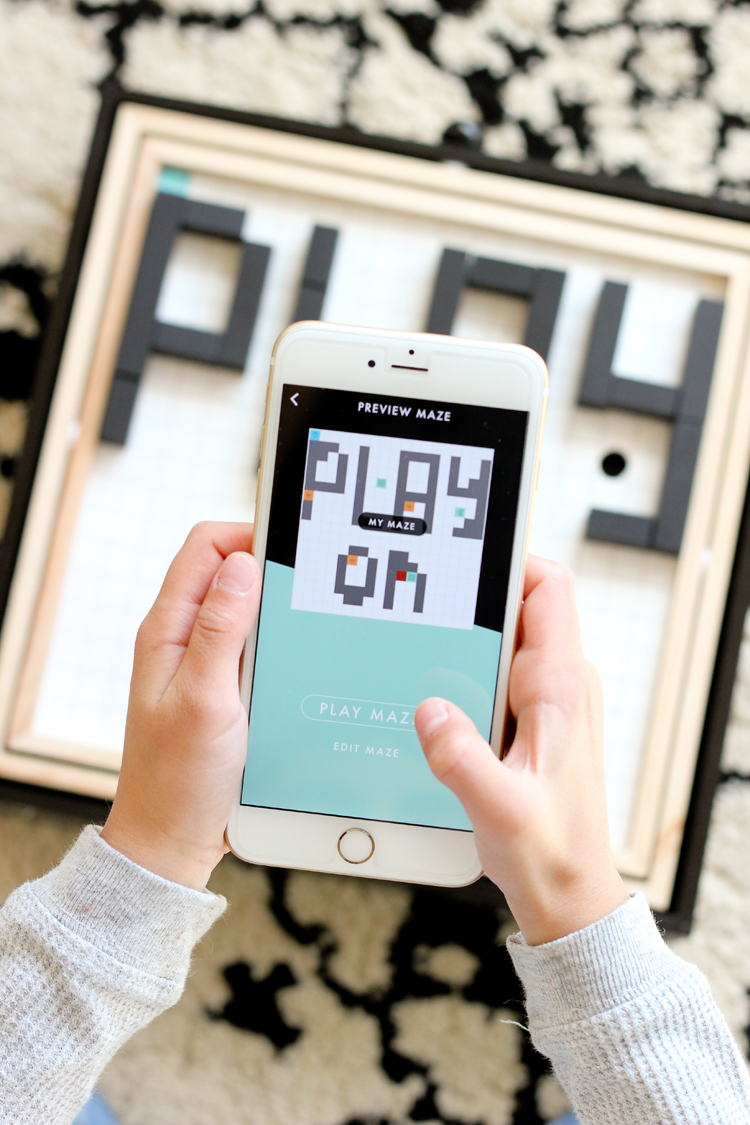 Once your maze is uploaded, you can customize it even more. Add and remove walls, add obstacles, pictures, and power ups (or power down traps).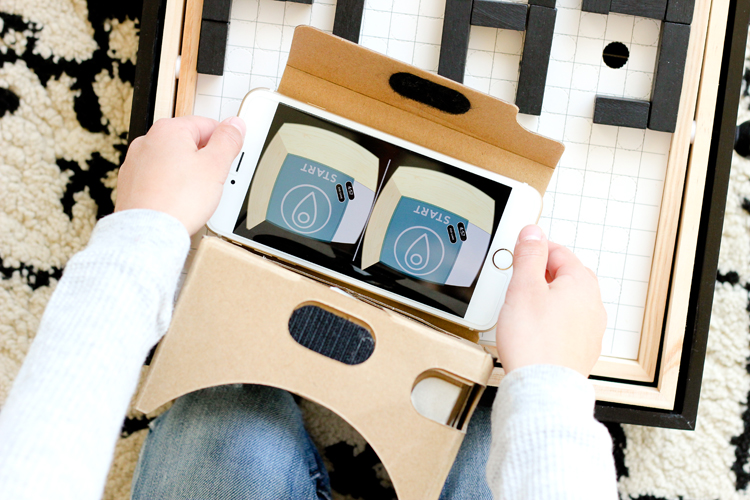 Once your maze is ready, you can slide your phone into the bonus virtual reality viewer  that comes with each maze, and step into the maze YOU designed.
Honestly, it is THE coolest toy/app that I have come across in a really long time.
You can go to the Seedling Maze site and click on the video at the top to see it in action. I'm showing the physical maze in action on my instagram stories (@deliacreates) as well.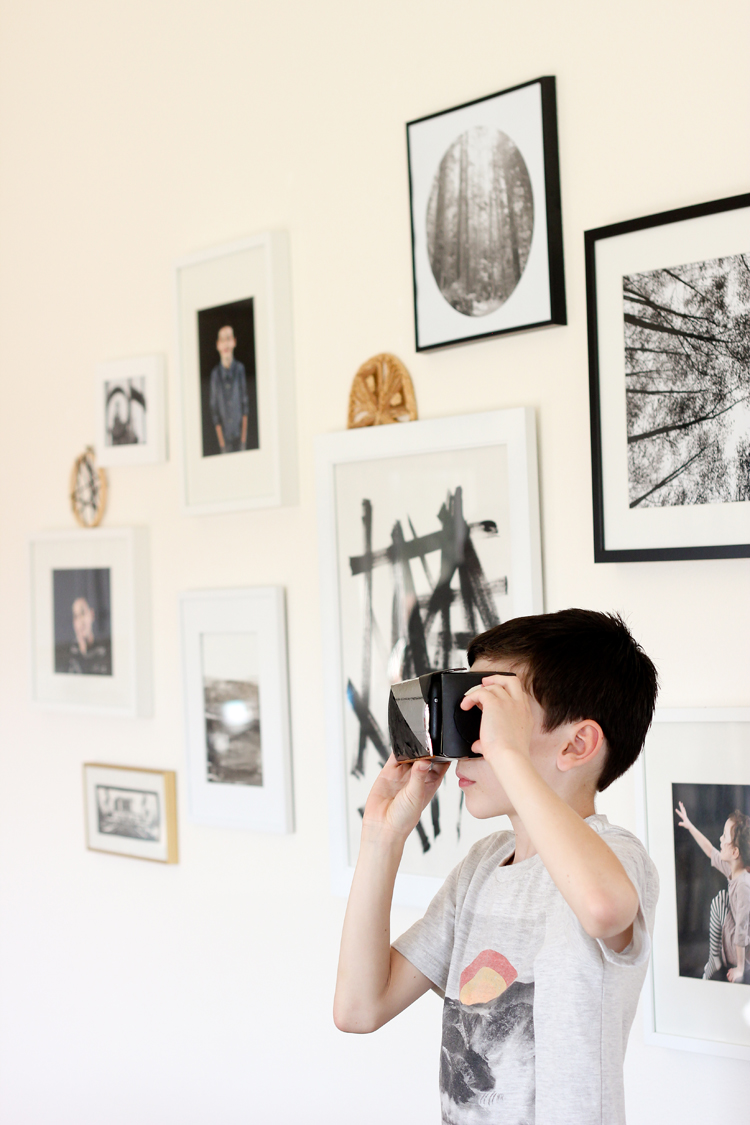 Seedling also caters to the artistically inclined. They have craft kits for customizing viewers and headphones.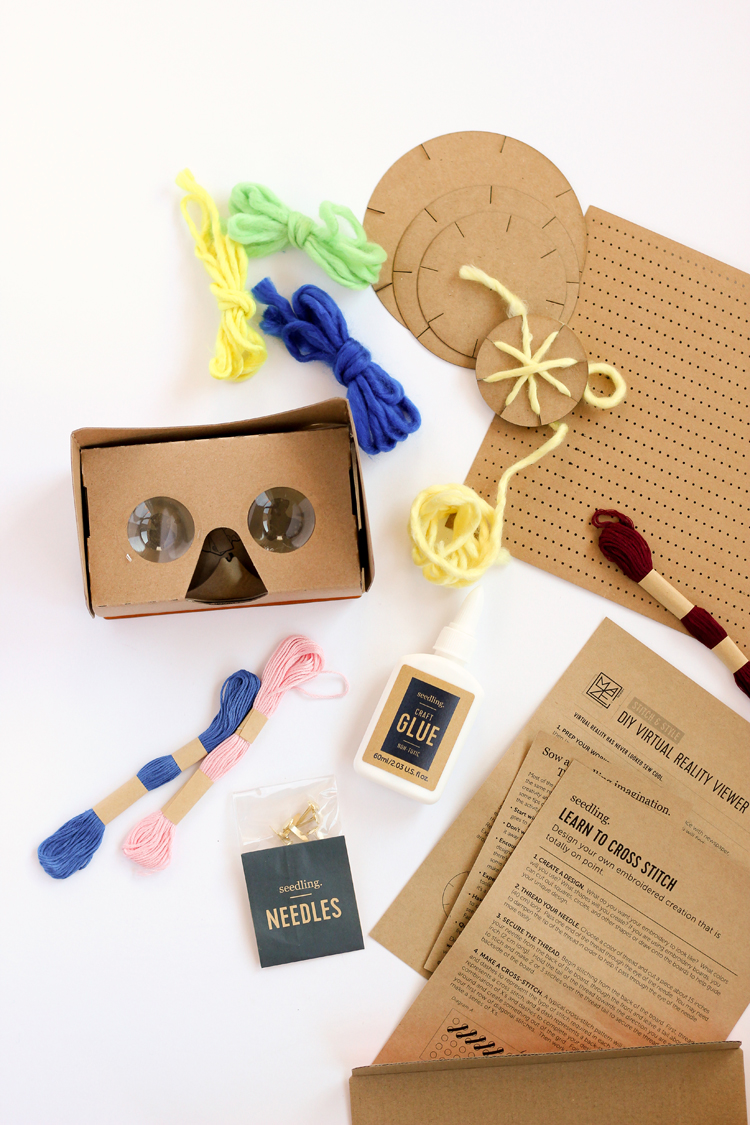 My boys started to design their own viewer, but we we're running into dinner time, so I had them pause construction. The craft kits provide some really unique materials that offer potentially hours and hours of creative enjoyment.  I can see my kids adding onto them in multiple craft sessions.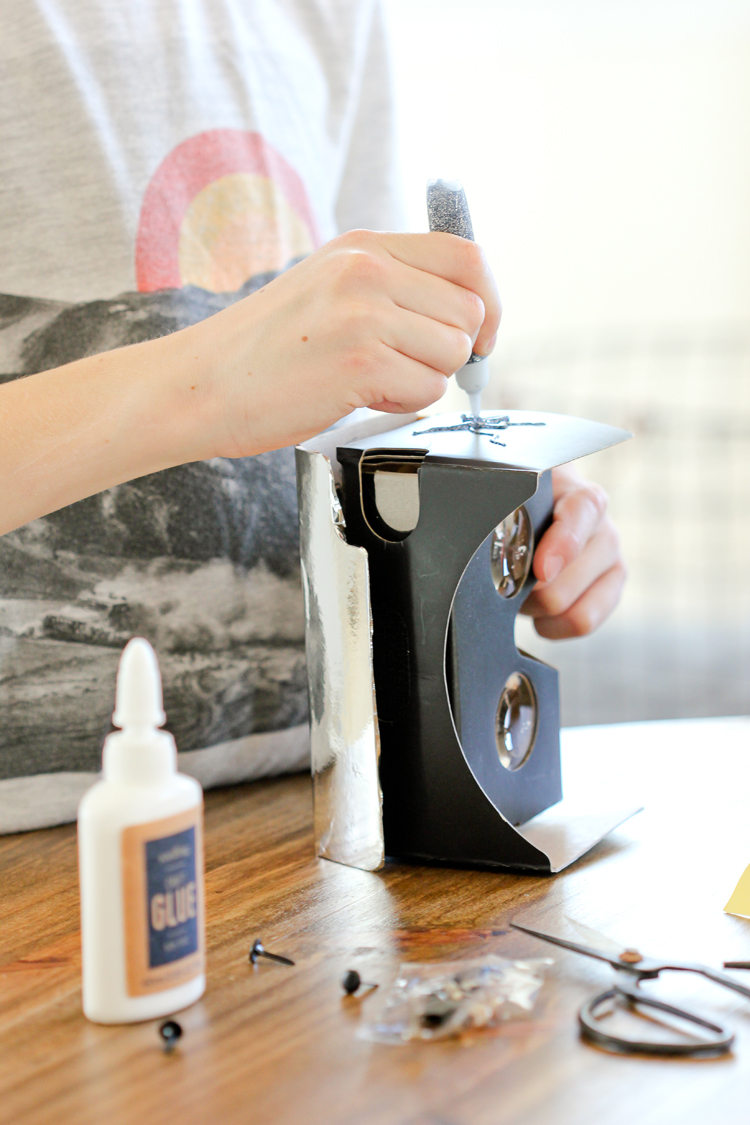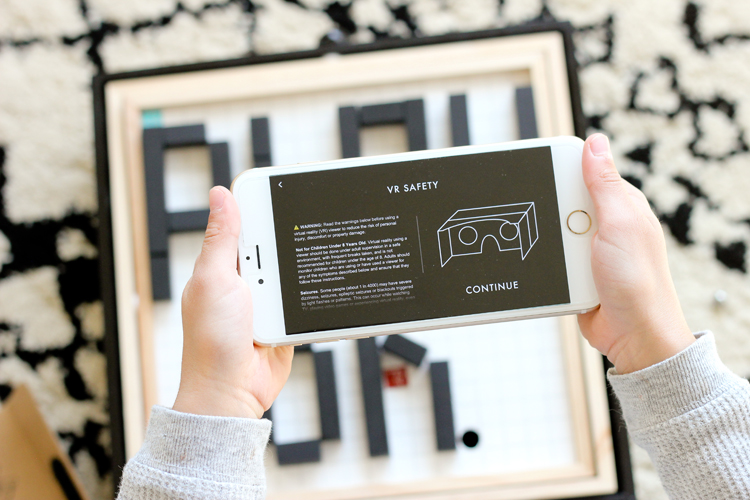 A few tips and warnings:
The virtual reality viewers are only suitable for ages 8 and up. To keep my four year old involved, we had her stick with running the maze just on my phone.
I liken the virtual reality viewers to watching a 3D movie. If you can handle 3D movies, the viewers should be lots of fun for you. Just be sure to take breaks and follow the instructions. If you're like me, and 3D movies make you dizzy and give you headaches, beware. I was able to run the maze just fine for a few minutes, but that was all I could take. My kids, who watch 3D movies with no problem, were fine with more play time.
To keep the maze in place, you have to stick them to a paper grid. You can lift the blocks and move them around, but if the grid tears too much, the game comes with extra grids.
The Maze app is only available for iphones and ipods right now, but it's free. If you want to get a taste of how it works, you can download it from the App store.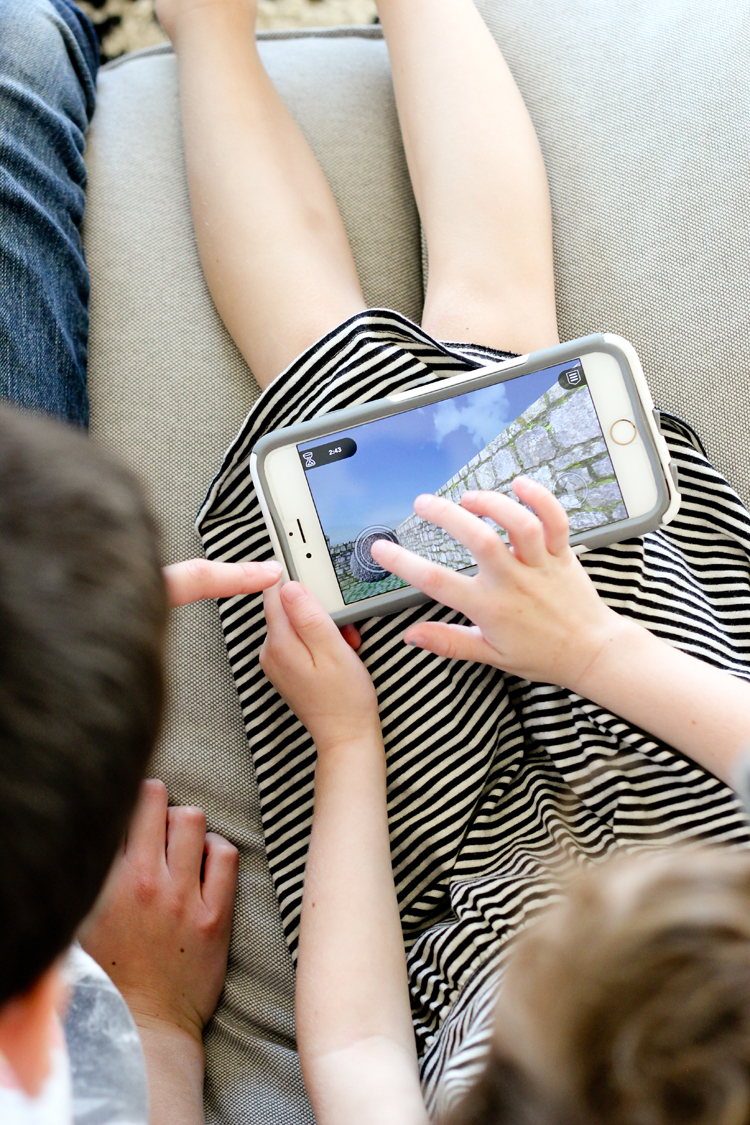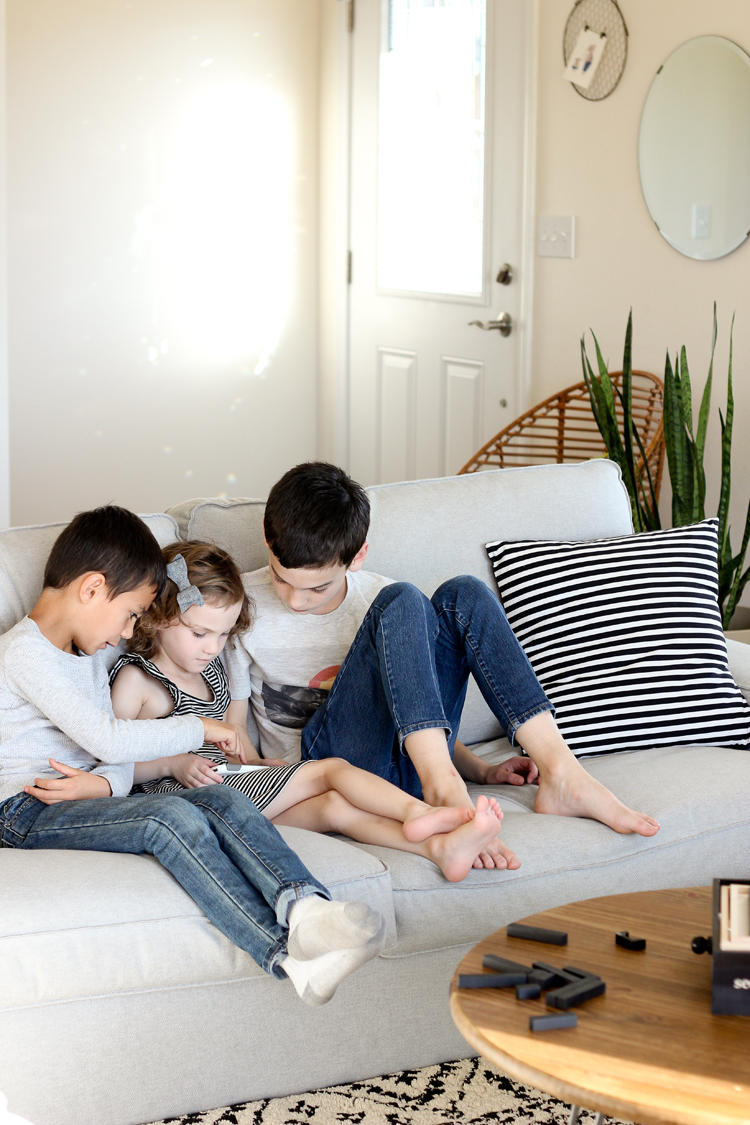 You can buy the maze and kits in bundles, and shipping is free for all orders over $50. Check out the site for more info. This is a great game to hint to the grandparents. 😉 😉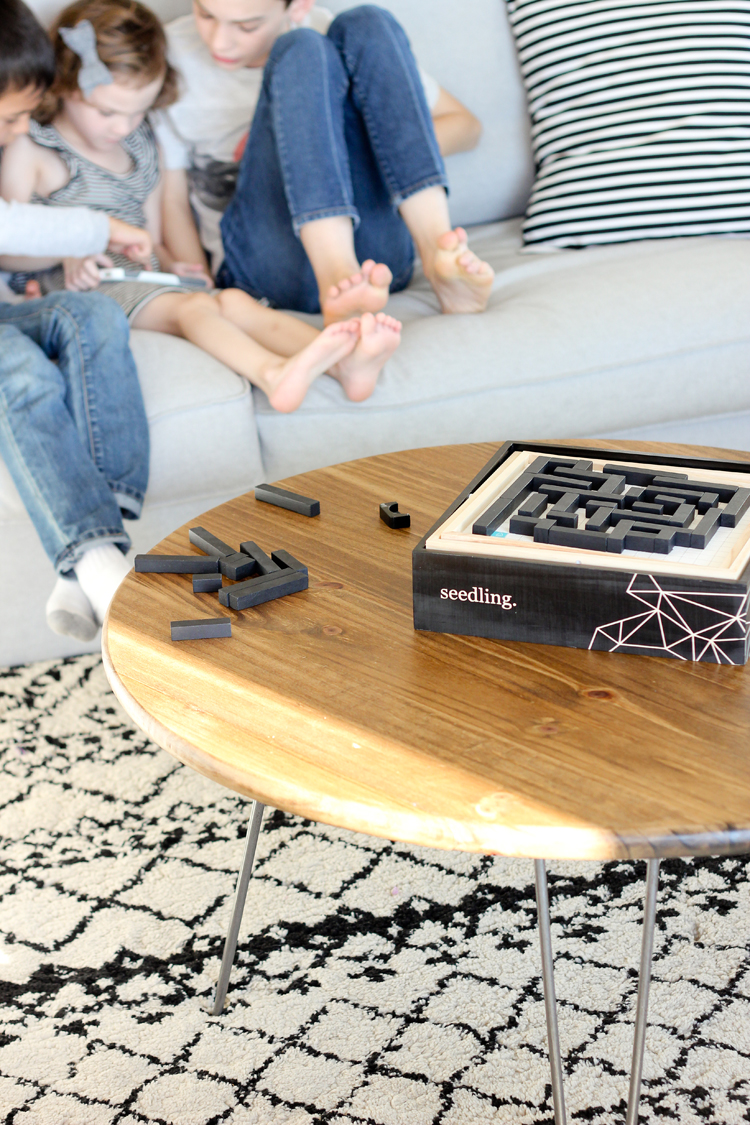 Disclaimer: This post is sponsored by Seedling, who's mission is to design nourishing play experiences. All content is genuinely and enthusiastically my own. I sincerely think Seedling and their new Maze game rocks, and I wanted you all to know about it! I love partnering with really cool companies making impactful stuff.